Life is difficult. Every day is a struggle, and there are some days that leave you weary than others. Every now and then, you need some time off, but you can't go on a vacation every single week. You need some reprieve, something to make you feel good and take your mind off of things. Thank God, there is Netflix. There is so much stuff on there that you could spend a lifetime watching each and every single thing. And while this sounds quite awesome, it is also a bit of a hassle. You can't decide on one thing. You keep scrolling and scrolling and an hour passes by, you are still undecided.
If one of those things happen too often to you, don't worry. We're here to help. To let off the steam and brighten your day, the following is the list of best feel good shows available on Netflix now. You can also watch some of these top feel good shows on Amazon Prime or Hulu.
15. Grace and Frankie (2015 -present)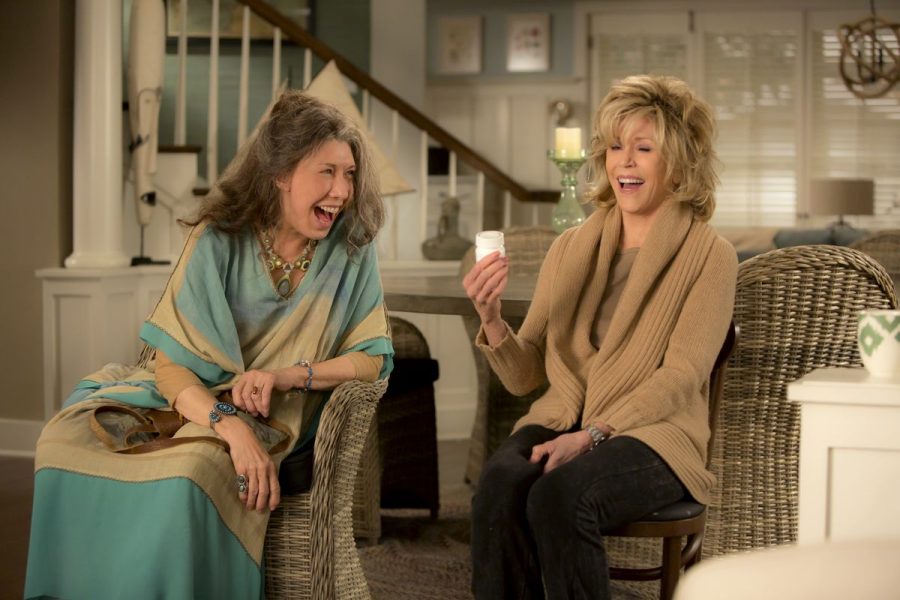 Sometimes, in life, we meet some people that we don't really like. Perhaps it is because of the rivalry, or jealousy, or maybe, just that their personality is too different from ours. Something similar is the case with Grace and Frankie. They have never particularly liked each other. They live in San Diego with their husbands who work as divorce lawyers. The world comes crashing down on both of them when their husbands disclose their love for each other, and both Grace and Frankie are caught up in their individual divorces. They are brought together by a problem that has befallen on both of them and try to find ways to tackle their dislike for each other while living together.
Read More: Best Alien Movies on Netflix
14. Love (2016- 2018)
Gus just got out of a relationship and Mickey, too, became single recently. When they meet each other, they open doors to a potential relationship which both of them might not be ready for. While love is, generally, portrayed as dramatic and magnificent, sugar-coated with loads of romance, 'Love' places itself in a different category. Yes, it is about 'boy meets girl', but you will find it more realistically drawn than other shows. It has hearty laughs, but none of them is at the expense of superficial things. It walks a fine line between entertainment and reality, and that's what makes it all the better.
Read More: Best Romantic Movies on Netflix
13. Freaks and Geeks (1999-2000)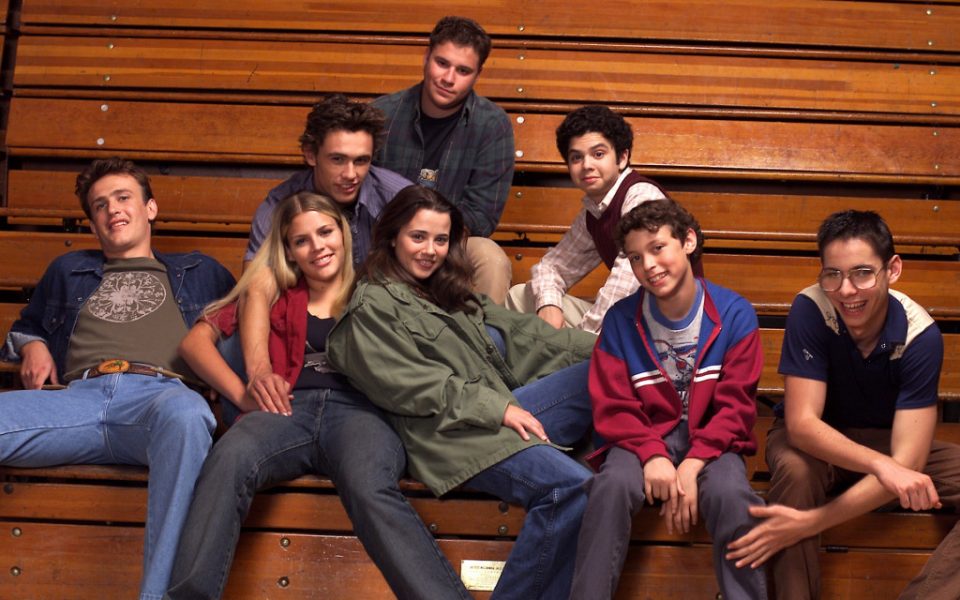 This show falls under the category of the shows that didn't gain enough audience while they were aired, so they were cancelled, but later developed cult-following and were cited as one of the best in the genre. It follows the story of a girl and her younger brother who are the part of freaks and geeks club, respectively. Lindsay wants to shed her reputation as a nerd and has befriended the troublemakers of the school to show her rebellious side to her parents. Her brother Sam, on the other hand, has a group of friends who are stoic geeks. The show traverses the path of both sides of the world, and how the lives of Lindsay and Sam are shaped by it.
Read More: Worst Movies on Netflix
12. One Day at a Time (2017- present)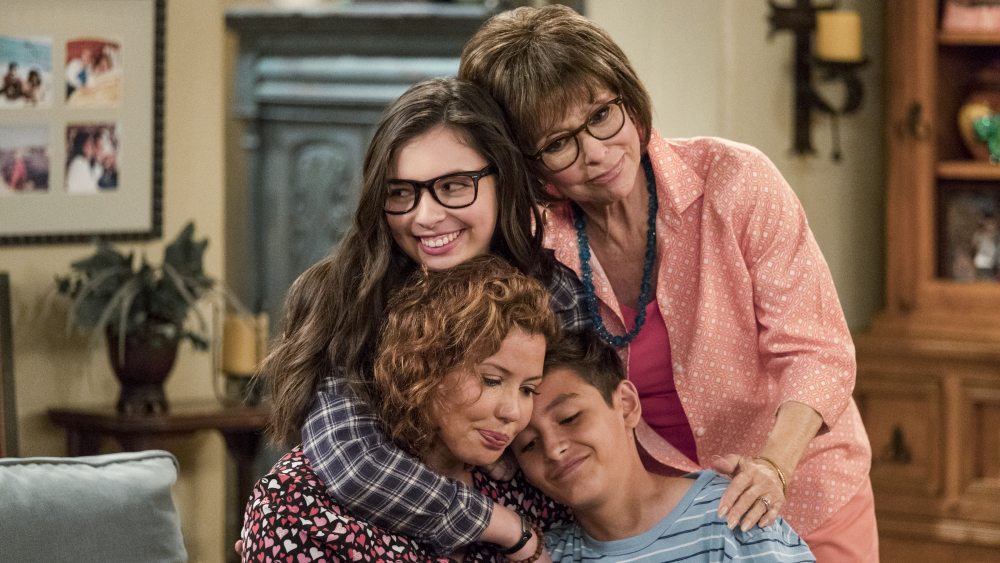 Penelope Alvarez is trying to build a new life for herself after returning from her time in the Army. She has separated from her husband, who had also served in the Army and due to his PTSD had become an alcoholic. In order to take care of her children, she took the job as a nurse and started living with her mother. This show portrays the daily-life struggles of Penelope and her family. A heart-warming comedy that focuses on the importance of family, it is one of the shows that will brighten your day. What makes it even better is that it doesn't pass itself off as a simple show about regular humour. Its major themes include the issues that people face in their everyday lives, like racism, sexism, homophobia. Because the story is centred on a Cuban-American family, immigration is also one of its primary themes.
Read More: Best War Movies on Netflix
11. Friends (1994-2004)
If you have watched it before, you can watch it again. Yes, it is not a perfect show. (And no, it is not better than 'How I Met Your Mother'!) But, there is a charm to 'Friends' that makes it one of the best feel-good shows. It tells the story of six people living in New York City, trying to find their way in life, personally and professionally. It is mostly funny, sometimes romantic. For ardent fans, there is no better show than this one. Though, there are ups and downs in it, 'Friends' has its moments, and some pretty strong ones at that.
Read More: Best Holocaust Movies on Netflix
10. New Girl (2011-2018)
Jess is a schoolteacher, in her early 30s, who decides to find a new place to live after she discovers her boyfriend in bed with someone else. She ends up being a flatmate to three men. Nick Miller is a bartender who is struggling with coming to terms with his recent breakup. Schmidt is a confident man working in a female-dominated company. Winston is Nick's childhood friend who has returned to America after being ousted from the Latvian Basketball League. While Jess tries to fit in with them and tries to make herself compatible with their lifestyle, her only outside support is her best friend, Cece.
Read More: Best Gay and Lesbian Movies on Netflix
9. Please Like Me (2013-2016)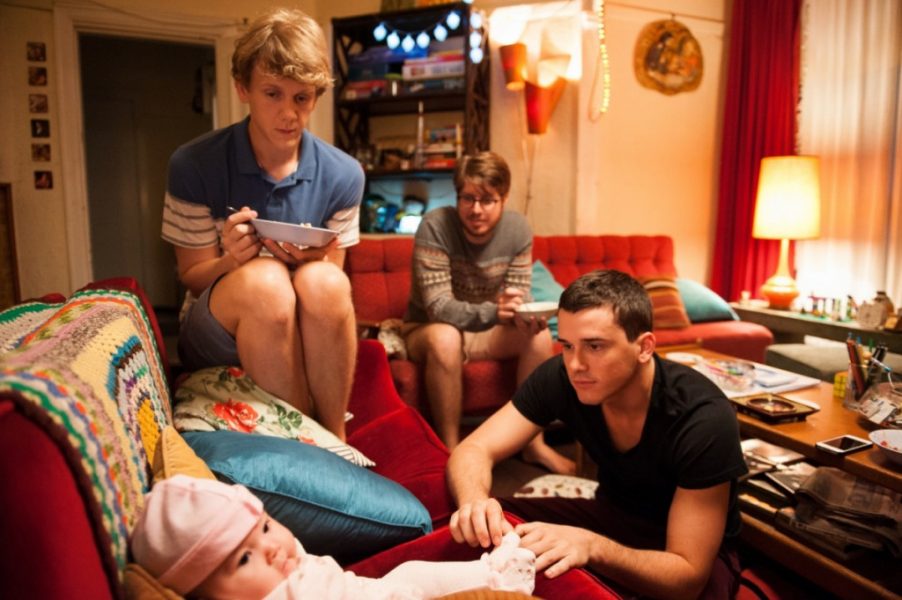 These are tumultuous times for Josh. He has been dumped by his girlfriend. He has realised that he is gay. Then, he has to move in with his mother to take care of her. She has proven to be suicidal in the past. When that is settled, he moves in with his best friend. With all these continuous changes in this life, Josh tries to find time to take a breath from all these things that keep adding drama into his life. He doesn't like drama, and his awkward attitude towards solving problems creates more trouble for him.
Read More: Movies That Will You Cry on Netflix
8. Master of None (2015-2017)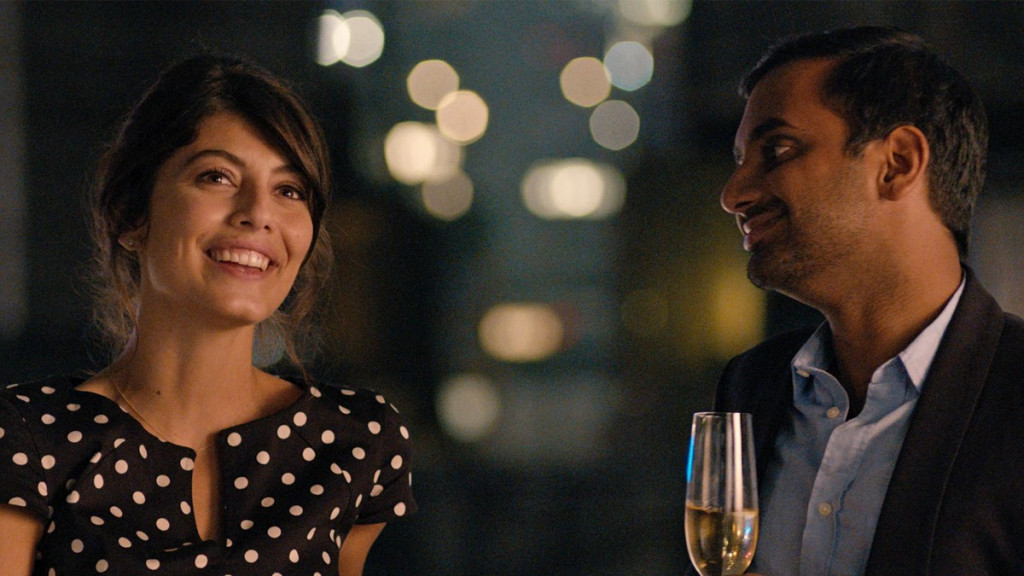 Based on the experiences from his own life, this show features Aziz Ansari as Dev, a 30-year-old struggling actor living in New York. He is trying to find a place professionally but his personal life also raises questions for him from time to time. Glimpsing into his past and shedding light on his present, this show explores the struggles that he faces on many fronts. Critically acclaimed, this show is best known for its smart writing and subtle, intelligent humour. It will allow you to ponder on your own complicated situation and just might provide the answer as well.
Read More: Sexiest Movies on Netflix
7. Arrested Development (2003- present)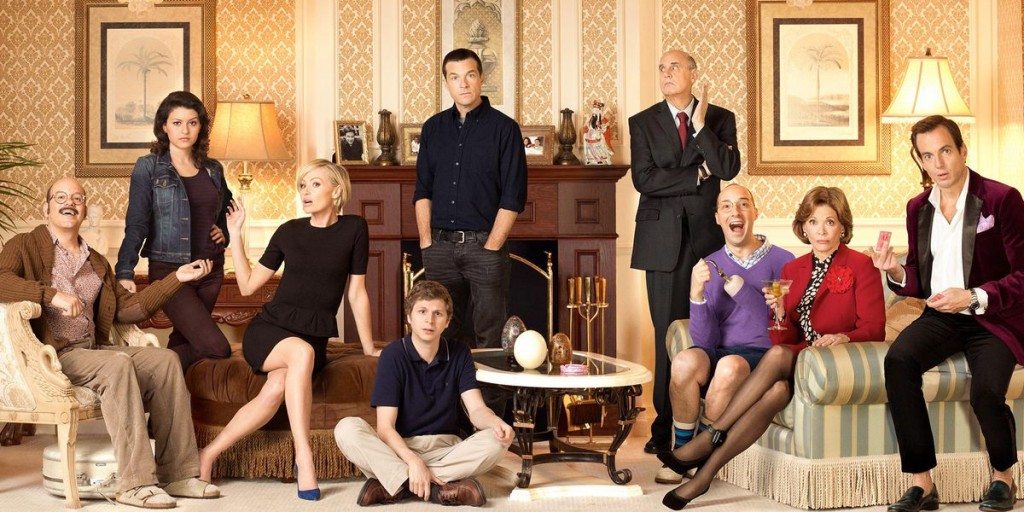 The Bluth family is full of eccentric characters who are screwed up in their own way. They fall from riches to rags when George Bluth Sr., the head of the family business is arrested for fraud. The responsibility of taking care of the business, and in turn, the family, falls on his son, Michael. Michael is the sanest and most responsible person of the family, who is genuinely concerned about their fate and wants to make things right. But, his family is not making it any easier on her. His older brother, GOB, is more interested in his unsuccessful profession of being a magician. Michael's twin sister, Lindsay, is a spoiled brat who indulges herself in ridiculous charities. His younger brother Buster is a mama's boy in the literal sense. His mother is critical of everyone and, perhaps, just as spoiled as Lindsay. Michael's only tether to sanity is his son, George Michael, who is in love with his cousin, Maeby.
Read More: Best Original Shows on Netflix
6. Gilmore Girls (2000-2007)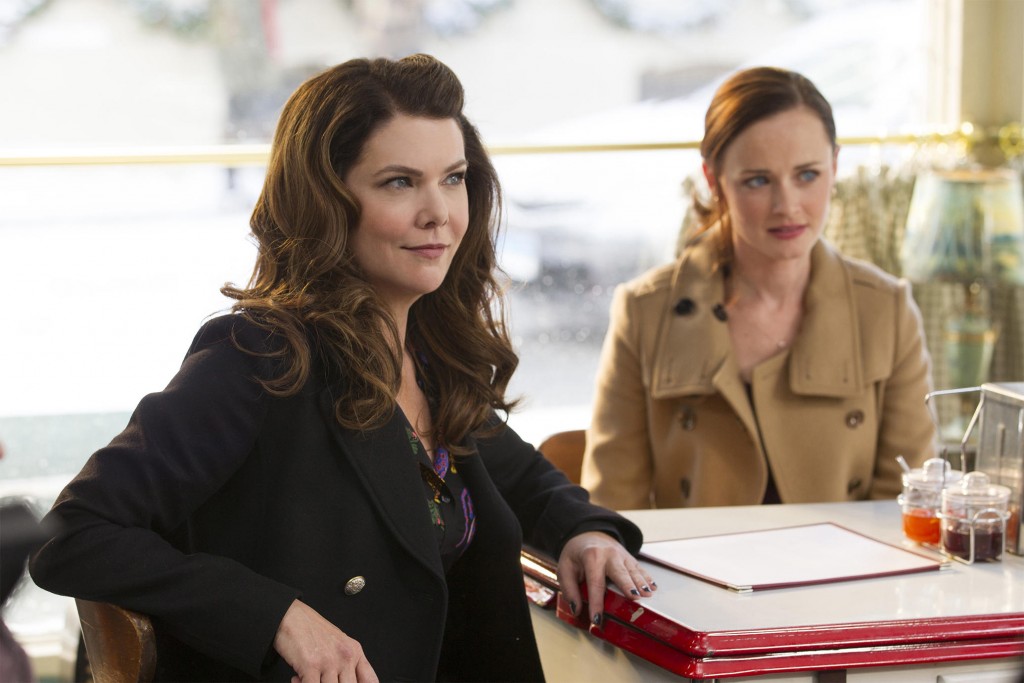 This show focuses on the mother-daughter relationship of Lorelai and Rory Gilmore. Living as a single mother in the small town, Stars Hollow, Lorelai is the manager of Independence Inn. Her daughter Rory is wilful, intellectual and a bookworm of the highest order. 'Gilmore Girls' centres around their everyday life and the struggles that they have to face in their individual relationship. All the while, the relationship between the two of them gets stronger and stronger as they help in solving each other's problem. This show has gained cult-following over the years due to which Netflix released a sequel 'Gilmore Girls: A Year in Life' in 2016. If this mother-daughter relationship doesn't make you feel good, then there's a problem, mate!
Read More: Best Movies on Netflix India
5. The Good Place (2016- present)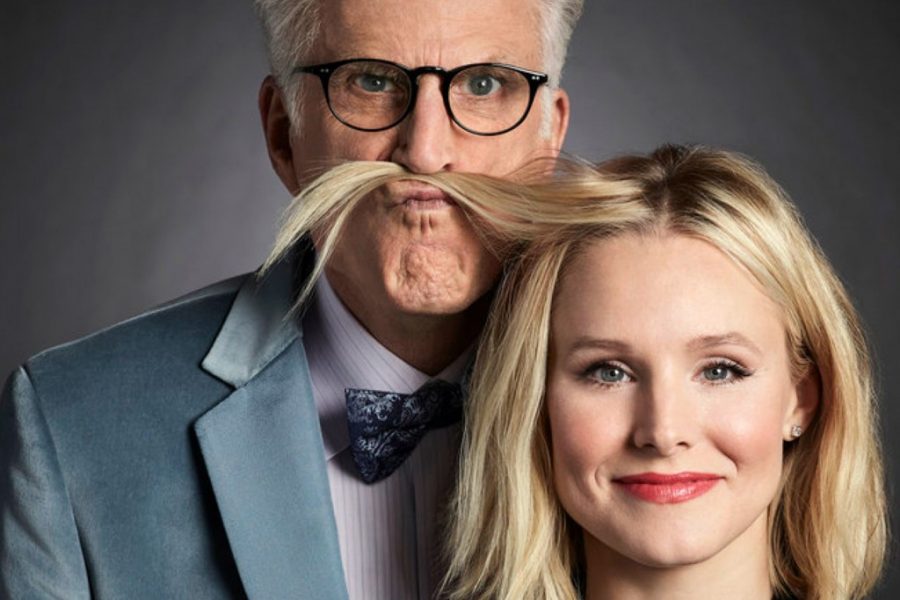 After Eleanor Shellstrop wakes up in 'The Good Place', she discovers that it is a place designed to cater to everyone who lives there. Oh, she's dead, by the way, and the Good Place is perhaps something like heaven because then the Bad Place would be hell. It doesn't take much time for Eleanor to realise that she is completely out-of-place with the good people, or souls, that inhabit the place. She confides this to her assigned soulmate who helps her fit in. Kristen Bell plays the role of Eleanor with absolute aptness and infuses her ingrained humour into the character which makes everything all the better. Also, if you think comedies can't have serious twists, this show will change your mind.
Read More: Best Teen Movies on Netflix
4. Brooklyn Nine-Nine (2013- present)
The 99th Precinct of NYPD in Brooklyn is home to a bunch of detectives who are diverse in their mannerisms and work ethics. Jake Peralta harbours a carefree attitude but doesn't let it slip into his work. His partner Amy Santiago sticks to the rules and is annoyed by Peralta's success despite his mannerisms. Charles Boyle believes in working hard, and his partner Rosa is the mystery that no one can crack. Michael and Norm are the Hitchcock and Scully of the precinct, lethargic due to old-age, yet proving their importance from time to time. On the helm of this team is Sergeant Terry Jeffords who is afraid of dying on the line of duty. Things are stirred up when a new Captain comes to town!
Read More: Best Weird Movies on Netflix
3. Unbreakable Kimmy Schmidt (2015- present)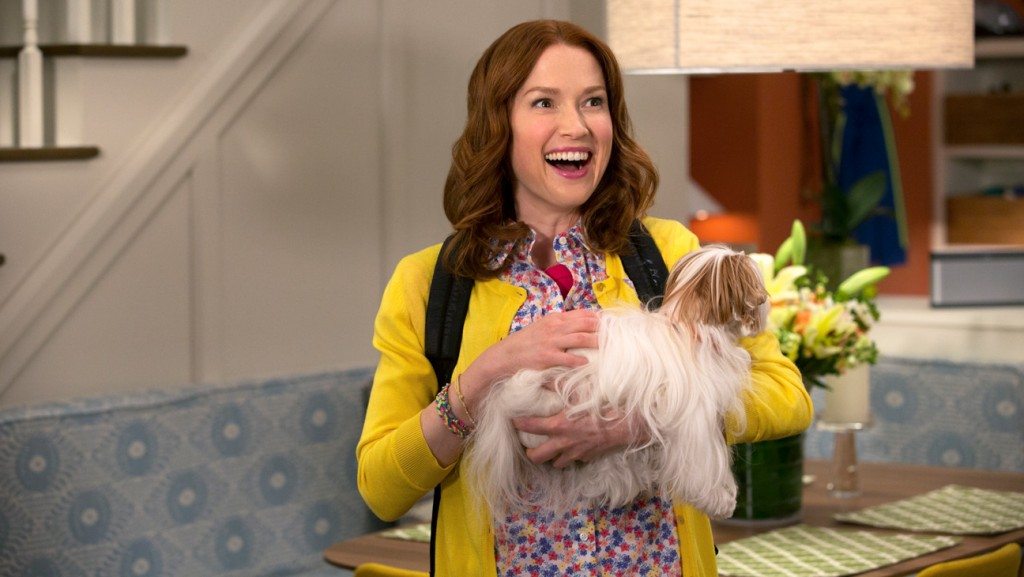 It is a natural thing to feel low when something bad happens to you. However, it is also important to maintain a positive attitude towards life, having faith that everything will be fine. And this is the story of Kimmy Schmidt's life. When she was in eighth grade, Kimmy was kidnapped by a Reverend who held her, and a couple of other girls, captive, telling them that doomsday had descended upon the earth and that they were the only survivors. When they were finally rescued, 15 years later, Kimmy decided to let the past be past and ventured into the new world holding on to her optimism and energetic outlook on life. No matter what happens, Kimmy Schmidt will never be broken.
Read More: Best Holiday Movies on Netflix
2. This is Us (2016- present)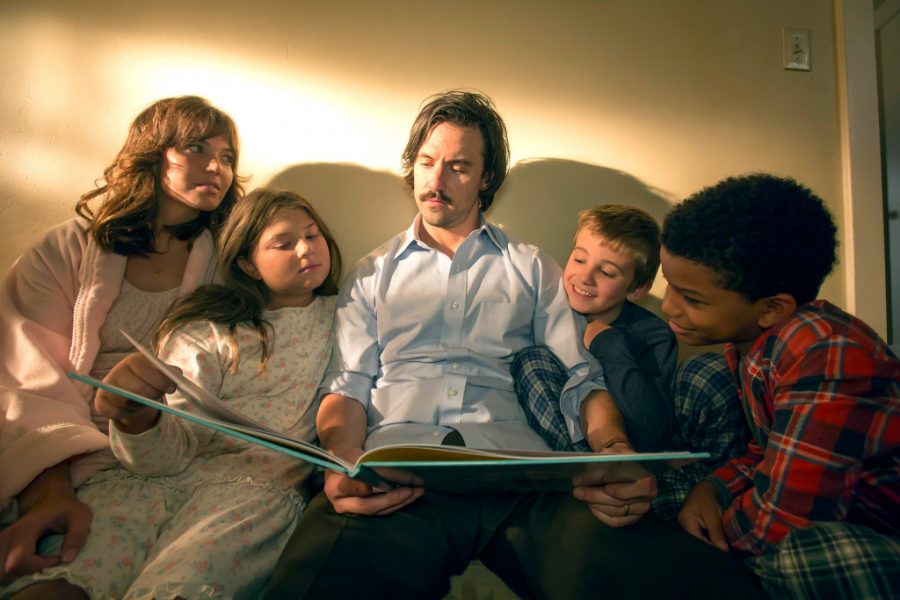 Before we get into what this show is about and how good it is, I am going to warn you about it. This show is sweet and it will warm the darkest depths of your heart, but also, it will break it and, by the end, you'll be in pieces. And the end doesn't imply the end of the season, it implies the end of every freaking episode! This show is about the Pearson family, their past, their present and their future. Rebecca and Jack Pearson raise three children, one of whom is adopted. This show travels back and forth in time to show us the struggles of Rebecca and Jack and how, years later, even the smallest of things resonate on their children. There is a reason this show is not at the top of this list. It because it indulges you a bit too much and most of the times, everything is blurry, because you are crying your heart out!
Read More: Best Netflix Original Movies
1. Lovesick (2014- present)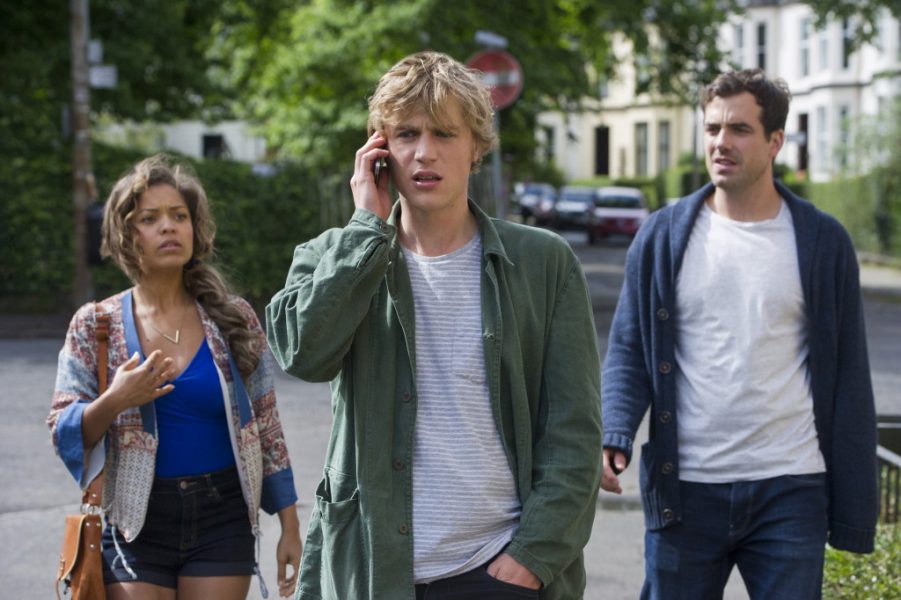 Dylan has been involved with a lot of girls over the years. He is yet to find his soulmate, but his intense romanticism doesn't allow him to waiver from and his path and settle for someone less. He wants to keep moving forward. There is, however, a little thing to makes him stop and turn back. He is diagnosed with chlamydia and has to inform his sexual partners about it. This makes him re-evaluate his past relationships and wonder if any of them could work in the present if he was to make contact again. His friends Luke, who is carefree and indulges mostly in one-night stands, and Evie, who is secretly in love with Dylan, help him through this process. This is Dylan's trip down the memory lane and you don't want to miss it.
Read More: Best Short Films on Netflix