Anime has grown leaps and bounds on Netflix over the years — be it a movie or a television series. In general, anime has had a widespread cultural and aesthetic impact on how we have re-imagined the way filmmakers make movies based on popular comic books or manga. With the advent of this medium, although not in a significant way, the focus of online web streaming services has definitely shifted from keeping a minimal to a substantial collection of anime movies and television shows. For example, on an average, Netflix has been adding 4-5 anime movies and television shows each month in 2018, and by the end of December 2018, they are expected to have close to 40 anime and television shows; and apparently, the trend is supposed to continue in 2019 and 2020.
With that made clear, Netflix generally doesn't disclose all that's going to be on the table for the upcoming months, let alone the upcoming years. Press releases are only to communicate the tentative dates of what's gonna come when, but that's too uncertain. With the expertise available at hand, we've scanned the sources at our disposal and have some credible information on what's going to be the scenario on anime flicks and television series. Here's the list of upcoming new and renewed anime on Netflix that will be available for streaming in 2019 and 2020.
1. Godzilla Part 3: Hoshi Wo Kuu Mono (January 2019)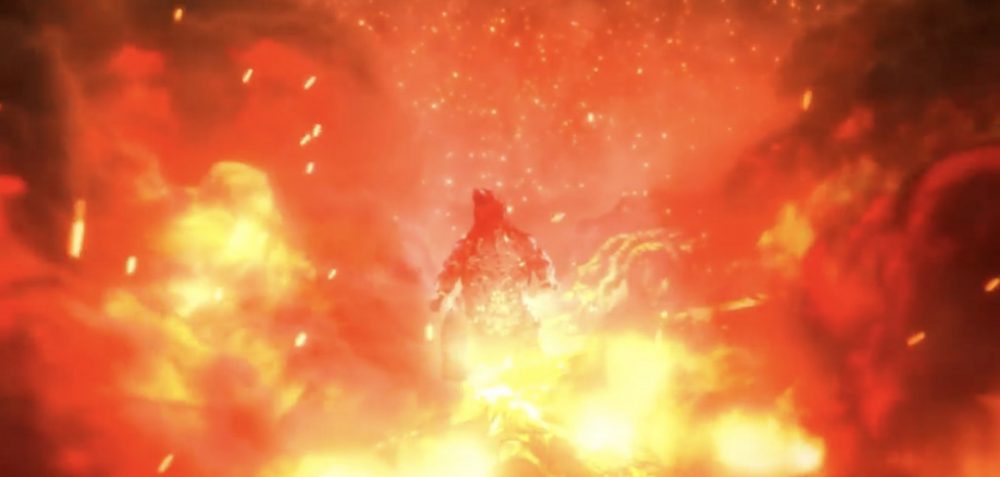 Already released in Japan in November 2018, the king of monsters is all set to rock everyone's world yet again. The film will be titled 'Godzilla: Hoshi Wo Kuu Mono' and after the second instalment 'Godzilla: City on the Edge of Battle', which came in recently, the third one is eagerly awaited. Set in the dystopian future, while the first instalment showcased humans fighting the formidable monster, the second one has Mechagodzilla up against the Houtua tribesmen. The word in the street is that the third instalment will feature even the more imposing King Ghidorah while Haruo is yet to come out of trouble.
2. Cannon Busters (March 2019)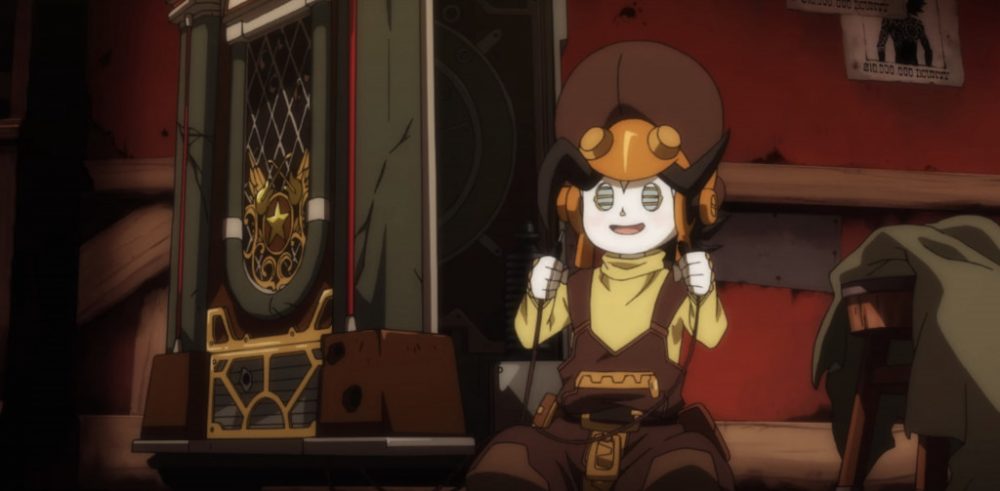 Based on the book series of the same name, 'Cannon Busters' is the telltale of S.A.M., a friendship droid, set in the land of Gearbolt. The high-end S.A.M. is joined by a weary, outdated maintenance robot Casey and a fugitive Philly the Kid. The three of them are looking for S.A.M.'s best buddy who is the heir to a kingdom that is undergoing a siege. March 2019 seems too far away, doesn't it?
3. 7Seeds (April 2019)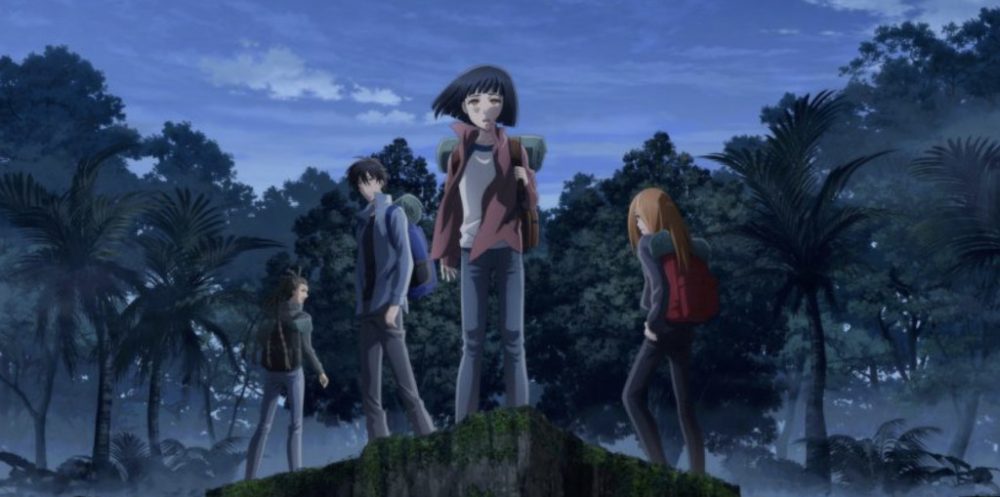 The Earth is about to be hit by a meteorite. All the brilliant minds of the world gather and discuss the "7 Seeds" project – all the countries evolved must cryopreserve a bunch of people of their choosing and after the Earth has been devastated, a computer program will revive them and they'd restart the civilization as we know it. The movie will then focus on the Japanese government and the five groups that they've created with different "abilities" and are scattered across the nation in different islands. After the meteor strike, these individuals would wake up under extreme duress in a possibly alienated terrain. '7Seeds' definitely sounds intriguing, but only after April, we'd be able to tell you more.
4. Ultraman (April 2019)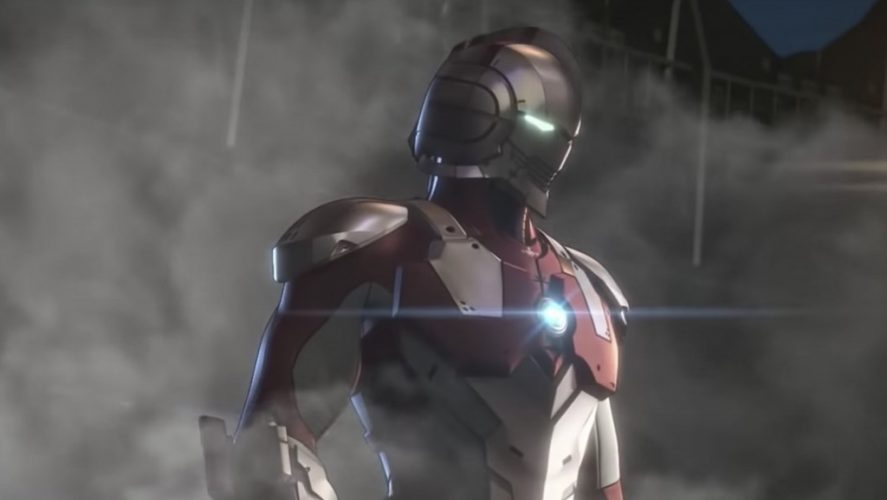 'Ultraman' is the manga-based series which rose to fame in Japan during the '60s, the one which has been likened to Power Rangers. The story begins years after the actual Ultraman Shin Hayata had left after defending Earth from his adversaries. Years later, after a looming alien invasion, it is revealed that Shin Hayata's son Shinjiro also possesses similar abilities as his father and as Shinjiro is made aware of the lore of Ultraman, he takes it upon himself as the resurrected version of the long-forgotten hero to defend the planet against the aliens. If you ask me, he kinda reminds me of Iron-Man. Maybe it is just me.
5. Rilakkuma and Kaoru (April 2019)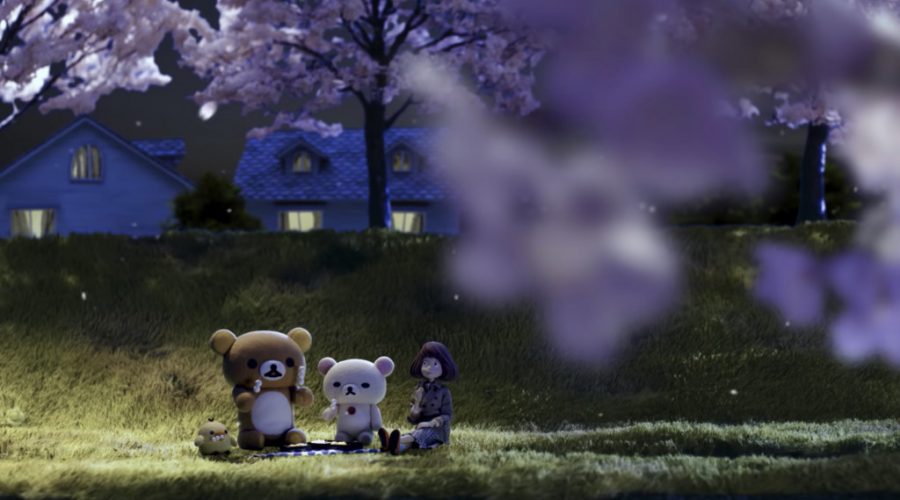 For the uninitiated, Rilakkuma is already a widely cherished and beloved character in Japan. The television series revolves around a young woman Kaoru, who finds a new roommate in Rilakkuma, the adorable bear with a zip. There are other animated characters similar to Rilakkuma, notably Korilakkuma, a white bear and Kiiroitori, a small bird. Although the characters are quite laid-back, it would be lovely to see them on screen together in this stop-motion animation.
6. Neon Genesis Evangelion (June 2019)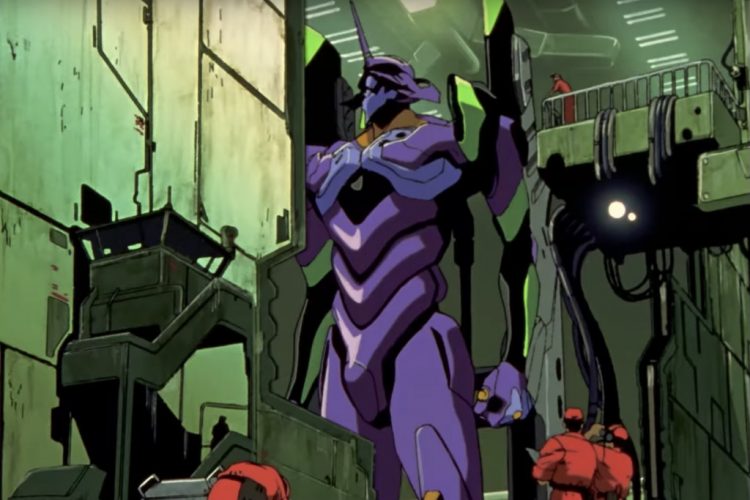 Fifteen years after a global apocalypse that affected many cities including the walled city of Tokyo-3, Shinji, a young boy is persuaded by his father to an organization called Nerv whose repute has been in tatters, and asks him to pilot a mecha (a giant biomechanical machine) known as "Evangelion" and fight aliens who are called "Angels". The series is a multitude of stories of such pilots and their experiences while a few others try and figure out why such apocalyptic events are happening in the first place. We'll not know until the Spring of 2019.
7. Knights of the Zodiac: Saint Seiya (September 2019)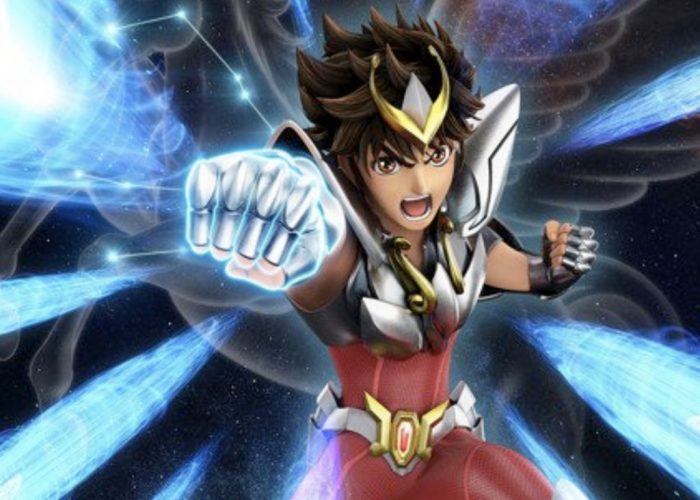 The premise of this anime begins with five glorious mystical warriors who wear constellation-clad dresses they call "Kurosu" and are essentially knights with cosmic powers, who are sworn to defend Athena, the Greek Goddess, against the Olympian Gods. Seiya is an orphan who joins the order of the knights in their quest.
8. Kengan Ashura (October 2019)
Kazuo, an ageing salesman who has been living a mundane life, comes across Ohma, a young warrior who has the potential, according to Kazuo. Hideki is the CEO of Nogi Group, who summons Kazuo to the world of gladiator games called Kengan. Affluent people hire gladiators to fight on their behalf. Kazuo sees this as an opportunity for Ohma and enrolls him as Nogi Group's latest Kengan fighter. With an ensemble of characters, 'Kengan Ashura' is already uber-famous in manga circles.
9. Revisions (November 2019)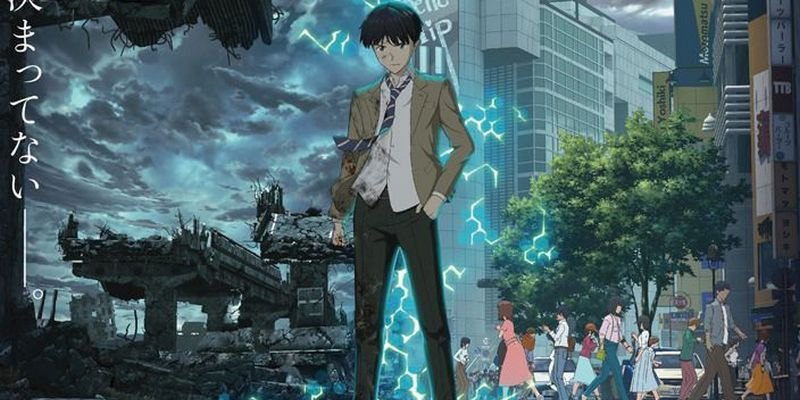 A Netflix-exclusive anime series, this one would be set in the distant future when Shibuya has time-warped to 2388. A hostile cyborg race that goes by the name of 'Revisions' looms on the planet. High schoolers Daisuke is asked my Milo, an AHRV agent, to fight the hostiles. 'Revisions' is on the similar lines as 'Neon Genesis Evangelion'.
10. Seis Manos (November 2019)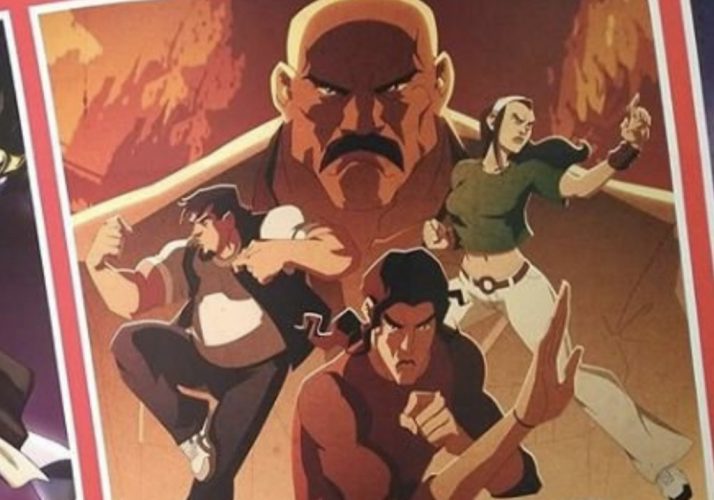 A Mexican Spanish anime series, 'Sies Manos' apparently tells the story of three orphaned martial arts warriors who will accompany a DEA agent and a Mexican Federale to unearth the truth and get justice for their mentor, as the latter has been murdered. If we get to know more about it, we'll make sure to keep you in the loop.
11. Carole and Tuesday (December 2019)
In the near future when everyone has moved to Mars, the cultural content is created by the use of AI with minimal or no human intervention. Alba City is a bustling metropolis. Carole is a girl who's working her way hard to become a musician. Tuesday, born in Herschel City, is lonely and also dreams of becoming a musician, but being from an affluent family doesn't let that happen. Tuesday and Carole have a chance encounter and get together to create music for the first time in decades. Sounds interesting?
12. Ingress (TBD)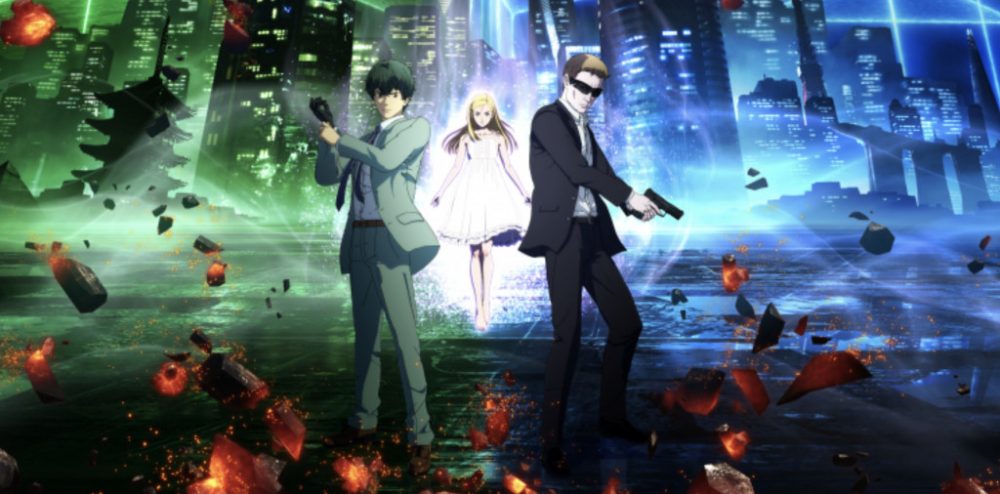 The plot of this anime focuses on a police inspector Makoto, who has the psychic ability to gather the memories of any object he touches. After a lab explosion caused due to the research of a so far unknown substance called "XM", he touches the ring of the woman who was also the sole survivor of the mission. The visions are extremely disturbing to him and he lands up in yet another controversy he seemingly can't come out of. 'Ingress' is yet to get a confirmed release date on Netflix. It is also the predecessor of 'Pokemon Go'.
13. Pacific Rim (TBD)
The popular 'Pacific Rim'. which already has a couple of live-action films, is making a comeback on Netflix with an all-exclusive anime series. The word on the street is that the premise would be set around a young boy and a girl who would assume control of an abandoned Jaeger and traverse the country, looking for their parents, while the Kaiju crisis still looms on them. Unfortunately, Guillermo del Toro, the original creator of Pacific Rim, won't be involved in the project.
Read More: Best Anime on Netflix
14. Altered Carbon (TBD)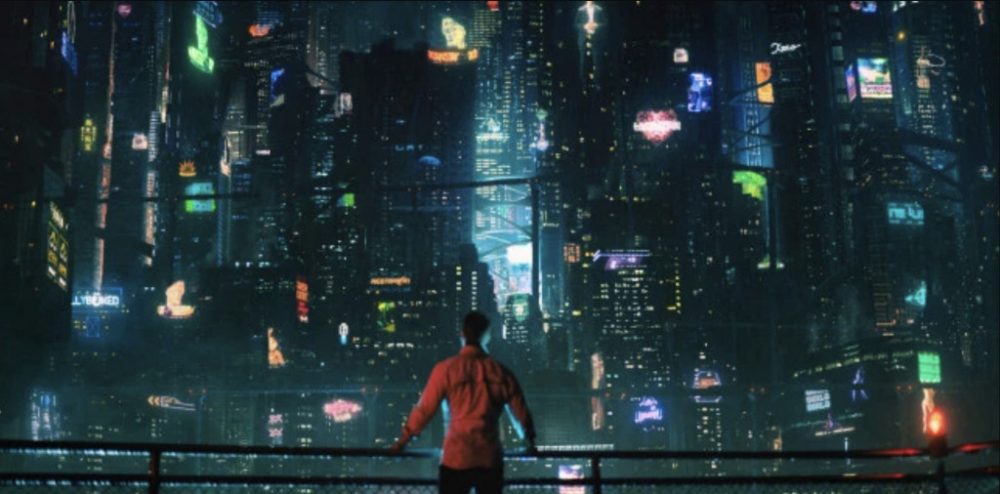 The second anime series recently announced by Netflix, which already has a live-action television show, can't get any better. The present live-action television series is set in a dystopian future where a person's memories and consciousness can be downloaded onto a cortical stack, a device which can then be attached to the vertebral column of another body or a sleeve (artificial bodies), to transfer the consciousness and memories. Apparently, the new anime series is touted to be based on similar lines, albeit in a parallel universe i.e. it could be a spin-off. If at all, the anime version could cover for all the shortcomings of the present live-action series. Only time will tell that.
Read More: Best Gay Anime
15. Cagaster of an Insect Cage (TBD)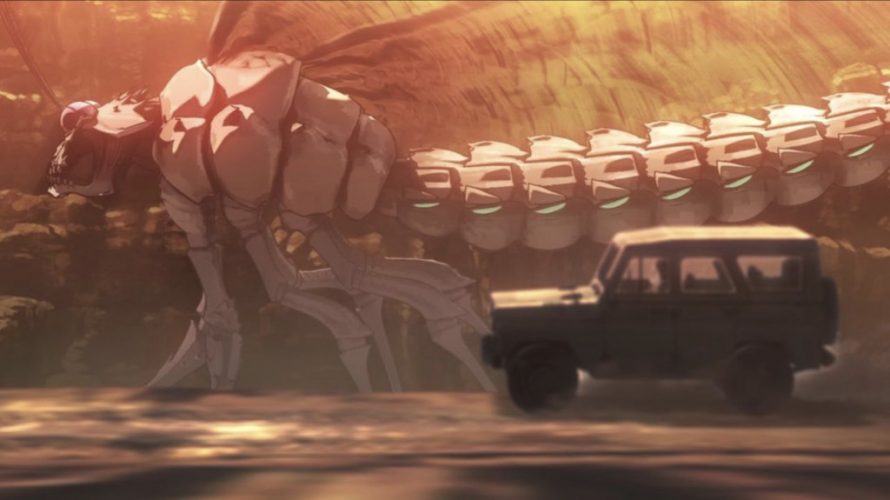 'Cagaster' here refers to an illness that would engulf the world as we know it in the near dystopian future. The disease turns humans into insects. The story opens up in 2155 A.D., thirty years after the so-called illness has again raised its pangs. Kidou is a young boy who battles these insects. We're yet to know the release date of this exciting sci-fi anime series.
16. Yasuke (TBD)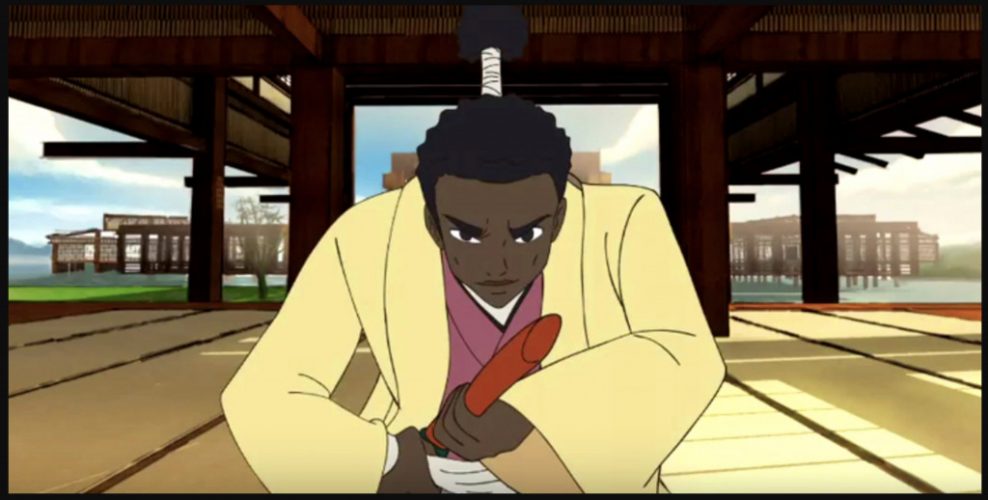 A Netflix Original, 'Yasuke' is set around the revered Samurai warriors and opens in the war-torn fictitious 16th century Japan, where the titular Yasuke is a retired Samurai who must pick fight against the dark forces to save a child. This story of an ageing bodyguard of a young child is inspired by African lore which too had similar characters. Along with Netflix, the show is also executive produced by Flying Lotus, and we could witness the first-ever Afro-American Samurai on TV.
Read More: Best Lesbian Anime
17. Trese (TBD)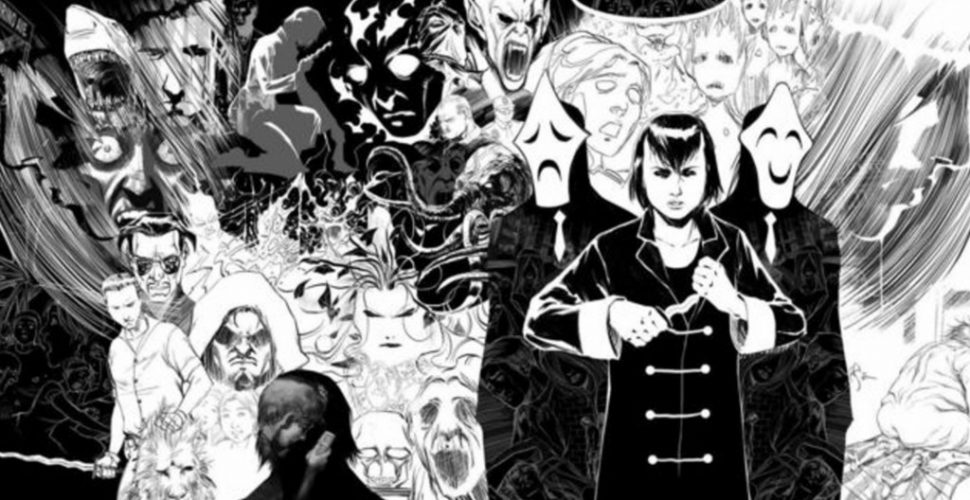 Based on a bestselling Filipino horror comic book, 'Trese' revolves around Alexandra Trese, a supernatural activity investigator in the event of a crime. The series progresses with Trese encountering vicious Filipino monsters and dealing with them one at a time. In what sounds like an intriguing plot, 'Trese' could very well be the beginning of a new era of anime series from countries other than Japan and the Koreas.
Read More: Disturbing Anime Scenes
18. Ghost in the Shell: SAC_2045 (2020)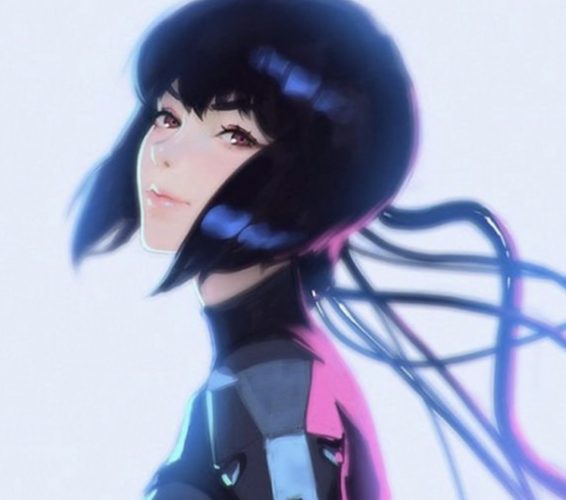 As per Netflix's official announcement, the third season of this anime series will be directed by Appleseed's Shinji Aramaki and Kenji Kamiyama, while the latter had worked previously on 'Ghost in the Shell: Stand Alone Complex'. The premise of 'Ghost in the Shell' is well-known – set in 2030, the time when people rely more on prosthetics and have become cyborgs in the Japanese city of Niihama, amid special task forces to tackle crime involving cyborgs. The first two seasons were centred around corruption scandals within the Japanese government.
Read More: Sexiest Anime Girls
19. Aggretsuko (Renewed, Season 2, 2019)
After a much-needed respite from the dystopian premises involving aliens and sci-fi plot twists, enter a bittersweet tale of Retsuko, the anthropomorphic red panda, 'Aggretsuko', which literally translates to Aggressive Retsuko in English. Retsuko is single and slogs in a day job at a Japanese trading firm. She is fed up with her superiors and routine life and takes out her frustration by frequenting a karaoke bar every night. Owing to troubles in her job, she increasingly becomes dependent on her friends. 'Aggretsuko' has been renewed for a second season by Netflix.
Read More: Saddest Anime of All Time
20. B: The Beginning (Renewed, Season 2, 2019)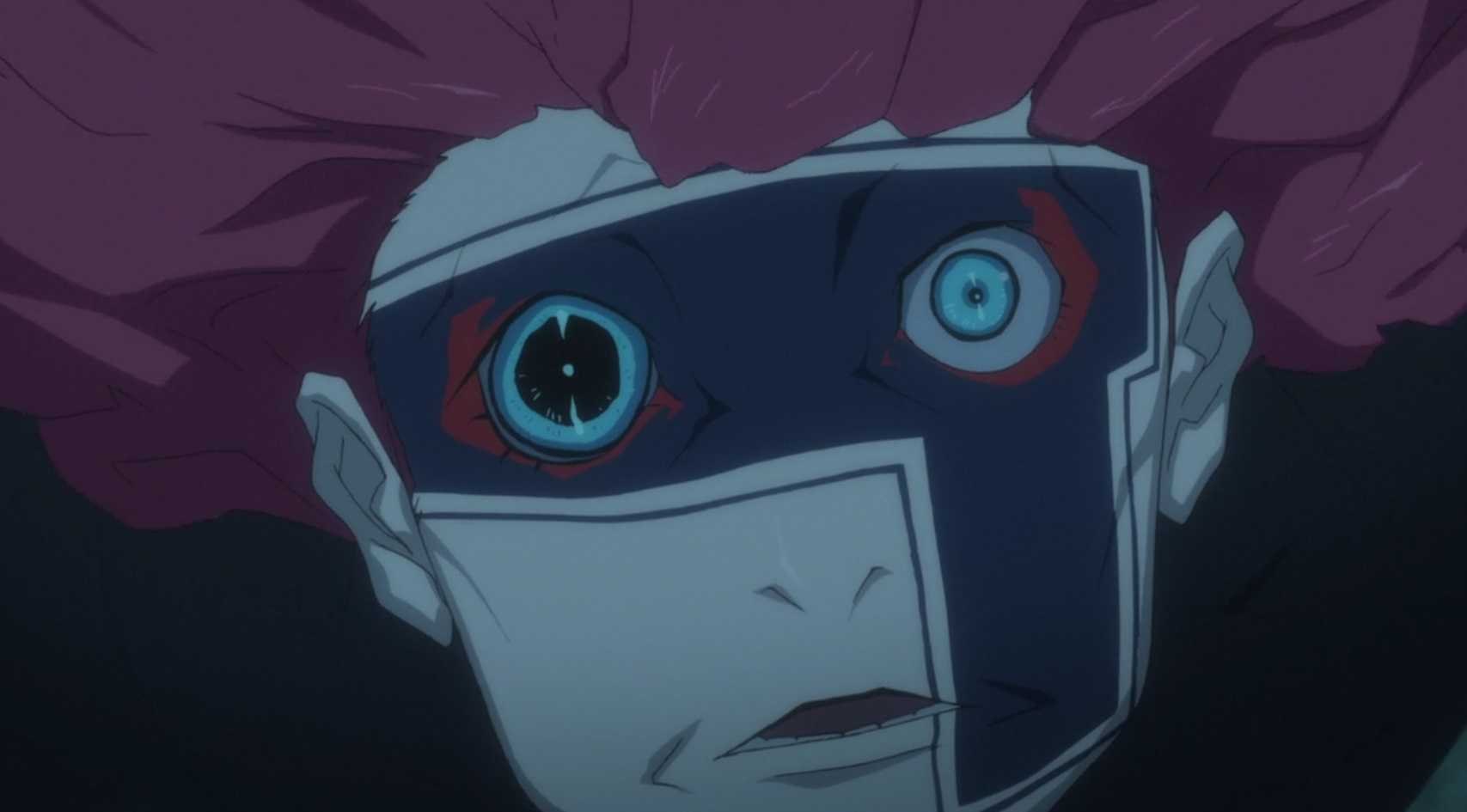 Cremona is a nation surrounded by an archipelago. "Killer B" is a serial killer everyone's looking for, the one responsible for the disorder and disruption around the city. Koku and Keith work for the Royal Investigation Service. An organization with evil intentions has risen from the ashes. Season two will carry forward the story of Keith and Koku among a rising world of chaos. Coming soon on Netflix!
Read More: Upcoming Anime Movies
21. Forest of Piano (Renewed, Season 2, 2019)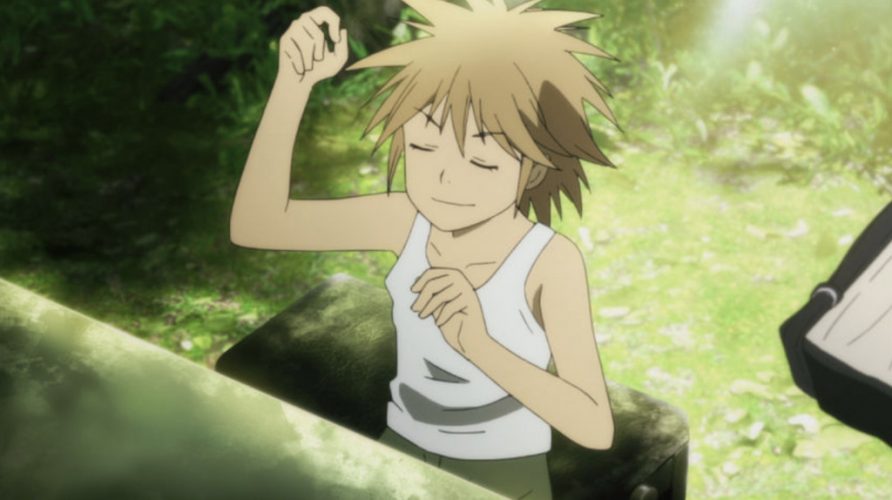 Licensed by Netflix, 'Forest of Piano' is set around Kai Ichinose, a young lad who finds refuge in a forest where he plays the piano every night. Kai is the son of a prostitute who lives his life in a recluse while spending his daytime in the elementary school. Shuhei is the son of an affluent pianist who bullies everyone in the class and dares them to play the piano in the forest. Shuhei and Kai get to know each other and Shuhei offers help to Kai to learn his piano skills well, along with the school's music teacher, Sosuke. 'Forest of Piano' has been renewed for the second season with the same set of characters.
Read More: Best Anime Sex Scenes
22. Kakegurui: Compulsive Gambler (Renewed, Season 2, 2019)
Hyakkaou Private Academy is a place for the children of the rich. The hierarchy of students in the academy is determined by an intricate gambling methodology wherein students put wagers against one another. If someone loses a bet, they become the house pets and have to heed to every instruction given by their masters, until their debt is paid by the end of the school's term. Those who can't pay their debts off until the end of the school receive a life schedule, i.e., a lifetime of slavery. Yumeko is a student who gambles for fun and not for increasing her hierarchy. She has abilities that have the potential to bring down the entire hierarchical system. An intriguing story of a protagonist disrupting the orderliness of the evil, Season 2 is supposed to further her tale among growing insecurity.
Read More: Best Adult Anime of All Time