The cinema from the East has been gaining popularity amongst the international audience. Be it Japan, Korea or the Philippines, the viewership for the films and TV shows from these places has seen exponential growth in the past couple of years. Netflix has played a big part in bringing their cinema to an international audience, and honestly, once you get hooked, there is no going back. If you're looking for some great films to start your obsession with Filipino stories, then you have come to the right place. Here's the list of really good Filipino movies on Netflix that are available to stream right now:
14. The Fabulous Filipino Brothers (2021)
Featuring stand-out performances by Arianna Basco, Cheryl Tsai, Dante Basco, Darion Basco, Derek Basco, 'The Fabulous Filipino Brothers' is a romantic comedy movie. The Dante Basco directorial revolves around four Filipino brothers who have diverse life experiences after choosing different paths in life that challenge their belief systems in different ways. While they are shaped by the incidents, the four brothers also naturally develop diverse opinions on life that obviously don't necessarily go well together. However, when they reunite for a wedding, the poor decisions have little effect as their bond brings them closer to one another in unthinkable ways.
13. Eerie (2018)
Written by Mikhail Red, Rae Red, and Mariah Reodica, 'Eerie' is a horror mystery thriller movie directed by Mikhail Red. The Bea Alonzo and Charo Santos-Concio-starrer revolve around an old Catholic school for girls, which experiences the worst tragedy since its establishment when a student dies in mysterious circumstances. Pat Consolacion, who is the school's guidance counselor, worries about the well-being of the victims' classmates and gets emotionally attached to them over time. However, it unexpectedly leads her to some shocking discoveries that eventually help her learn all there is to know about the true evil behind the horrific incident.
12. Maria (2019)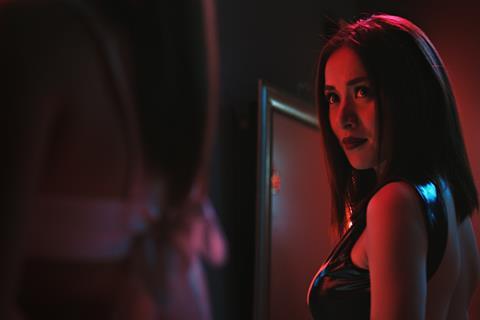 Directed and co-written by Pedring A. Lopez, 'Maria' is an action movie that stars Cristine Reyes, Germaine De Leon, and KC Montero. The titular protagonist is a former BlackRose cartel assassin whose execution orders are given by her allies just because she refused to complete the mission assigned to her. However, in a surprising turn of events, she manages to create a new life for herself by merely faking her death. Sadly, the cartel eventually finds out that she has tried to trick them, and they decide to send their men after her to complete the previous unfulfilled mission.
11. My Amanda (2021)
Alessandra de Rossi's 'My Amanda' is a romantic drama film that explores the intimate and sometimes overlapping themes of friendship and romantic love. The movie centers upon TJ "Fuffy" and Amanda "Fream," two unusually close friends who have spent a significant part of their lives with each other. So, it is not a surprise that many feel that they are a couple. Their shared experiences have shaped them over the years, and the duo has become a constant in each other's lives. But do they take the next step and become a couple as well?
10. The Amazing Praybeyt Benjamin (2014)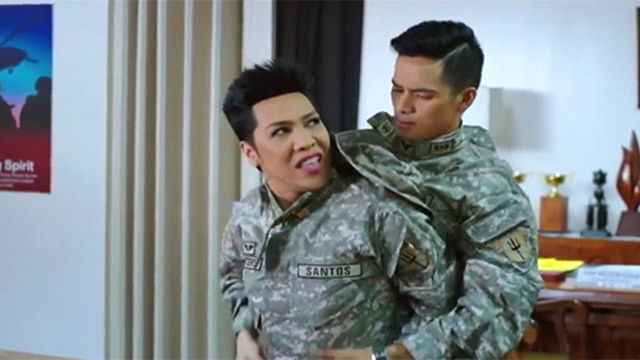 Starring Vice Ganda, Richard Yap, Tom Rodriguez, and Alex Gonzaga, 'The Amazing Praybeyt Benjamin' is a comedy film directed by Wenn V. Deramas. The film follows Private Benjamin, a courageous soldier who valiantly fights and defeats dangerous terrorists led by Billy Aladdin. His heroics earned him worldwide fanfare, and he somehow becomes a bit negligent of his duties in the process. However, everything changes when he is selected to serve as the bodyguard of a notorious child who is not going to leave any stones unturned to make his life difficult.
9. Vince and Kath and James (2016)
If you love watching romantic comedies with love triangles, then 'Vince and Kath and James' is just the thing for you. Vince and James are cousins and each other's best friends. Vince is an academic genius while James plays basketball. Both of them like the same girl, Kath. Because Vince had once helped someone else impress a girl, James asks him to do the same for him. This results in Vince setting up a text communication between Kath and them, which is mostly handled by Vince. Kath, on the other hand, doesn't know who is talking to her. What will happen when the time comes to meet face to face?
8. Barcelona: A Love Untold (2016)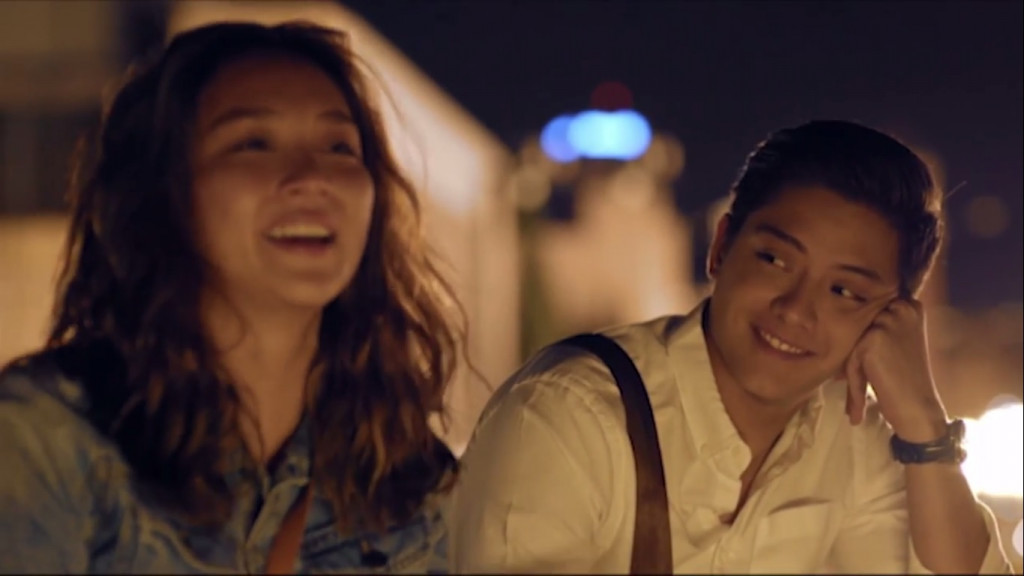 'Barcelona: A Love Untold' follows the story of two people, running from their own pasts, who meet each other through a series of events that can only be termed as destiny. Ely is studying, while working a job to keep himself afloat in Barcelona. The memory of a past love haunts him, and this impedes any further connections in his life. Mia has left behind her life in the Philippines to start afresh in Barcelona, but her past experiences don't allow her to move on. Will they become each other's saving grace?
7. Everyday, I Love You (2015)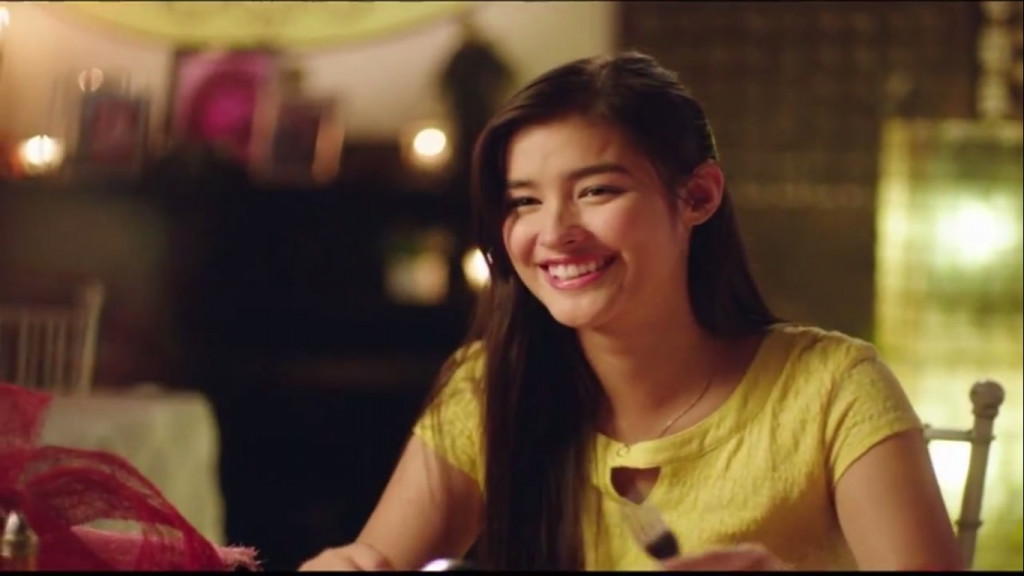 Another love triangle to munch popcorn on, 'Everyday, I Love You' follows the story of Audrey. She has a successful career, a loving boyfriend, and overall, a very good life indeed. When she meets Ethan, he falls in love with her, not knowing that he is already with someone else. To Ethan's defense, Audrey, too, feels some connection with him. In the end, it all comes down to making a choice between the life she already has and her budding love for Ethan.
6. Goyo: The Boy General (2018)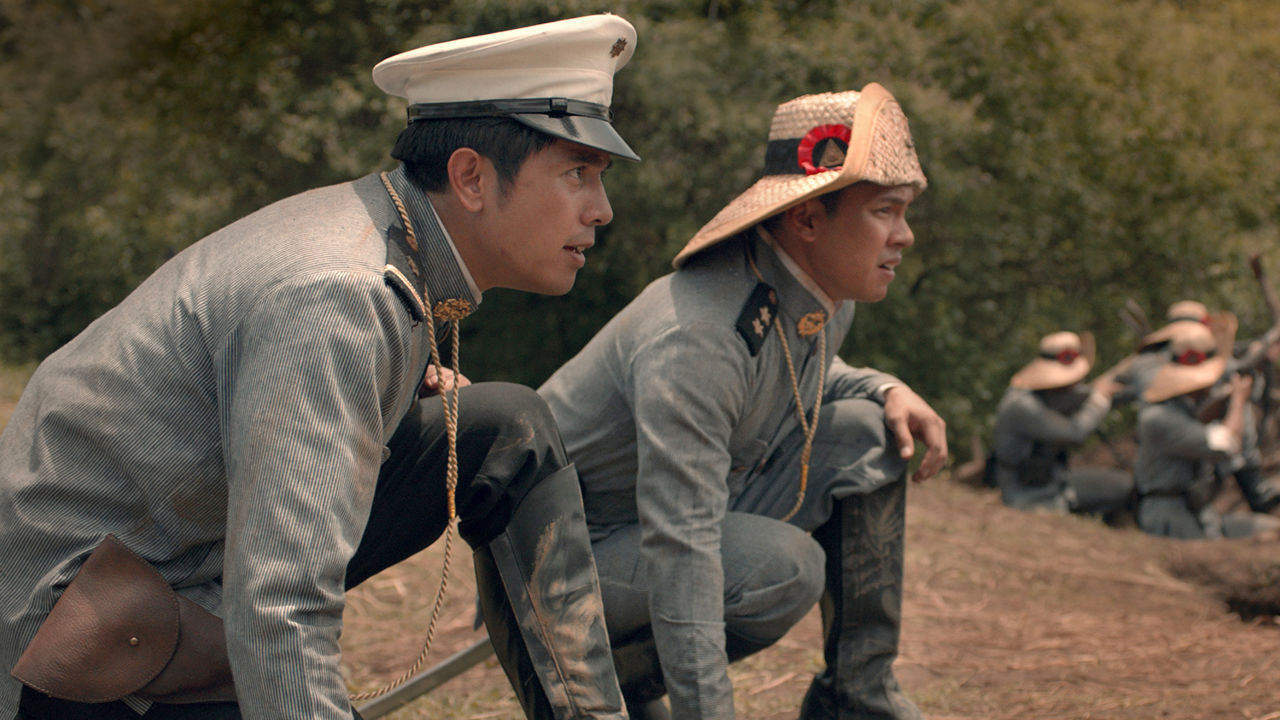 Another biographical film on the list, 'Goyo: The Boy General' tells the story of Gregorio del Pilar. He served in the army during the Philippine-American War and is best known for the Battle of Tirad Pass. 'Goyo: The Boy General' focuses on the beginning of his career, the challenges he had to deal with after the death of General Luna (whose story was made into a film which also features in this list), and all the small events that eventually piled up to the day of the war that finally claimed his life. If you like watching war movies, then this is a very good option.
5. Can't Help Falling in Love (2017)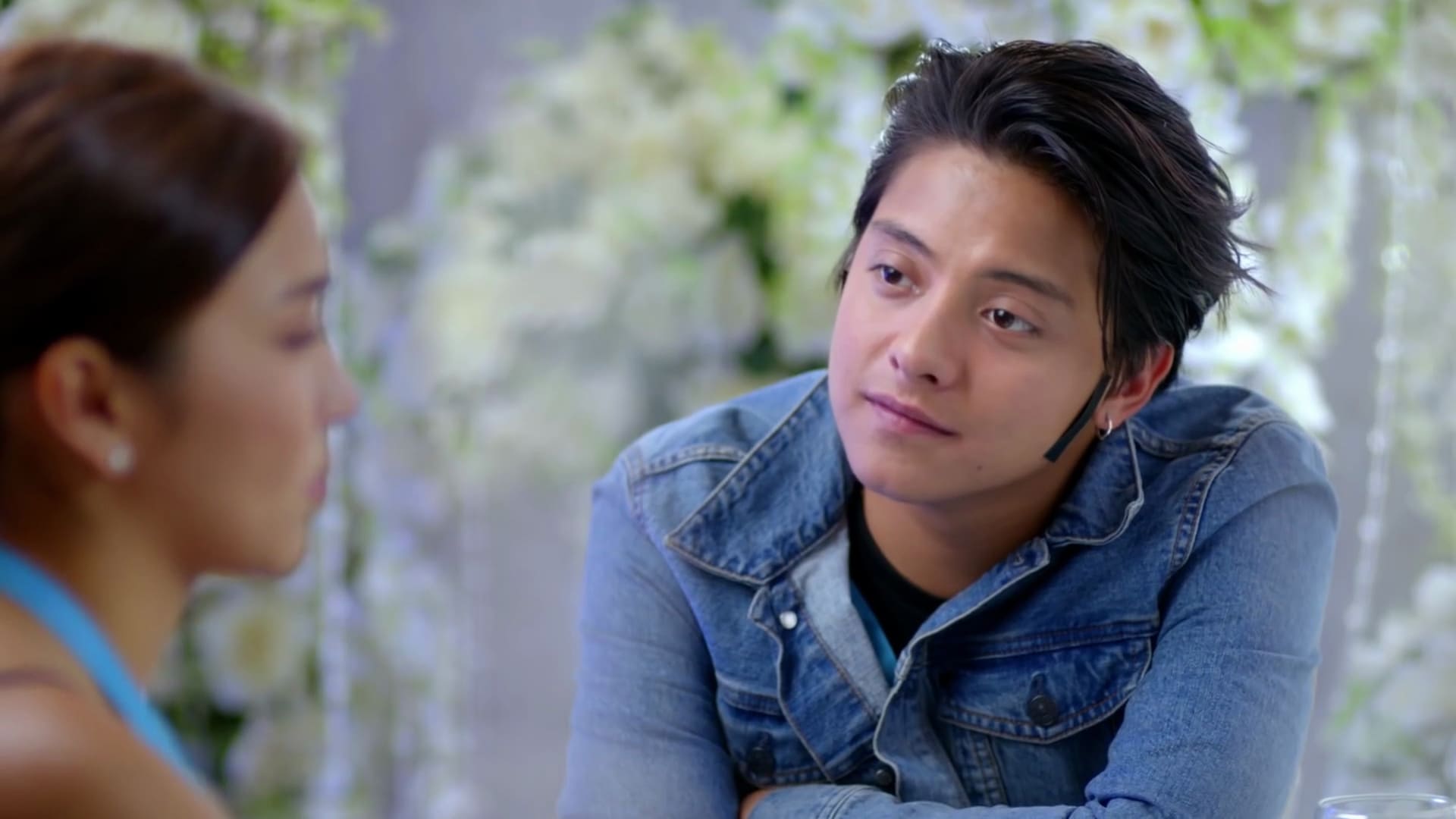 Gabriela is someone who plans everything in life with meticulous care. It is this habit that has made her a perfect girl. For now, her future is pretty much set. She will soon marry Jason, with whom she has been in a relationship for a long time, and then they'll move to the U.S. As the day of the wedding gets closer, Gabriela comes across a problem with her own marital status. Turns out, she is already legally married to someone else. Who is this person and how they got married in the first place? She has to figure it all out before she can start her life with Jason.
4. Everything About Her (2016)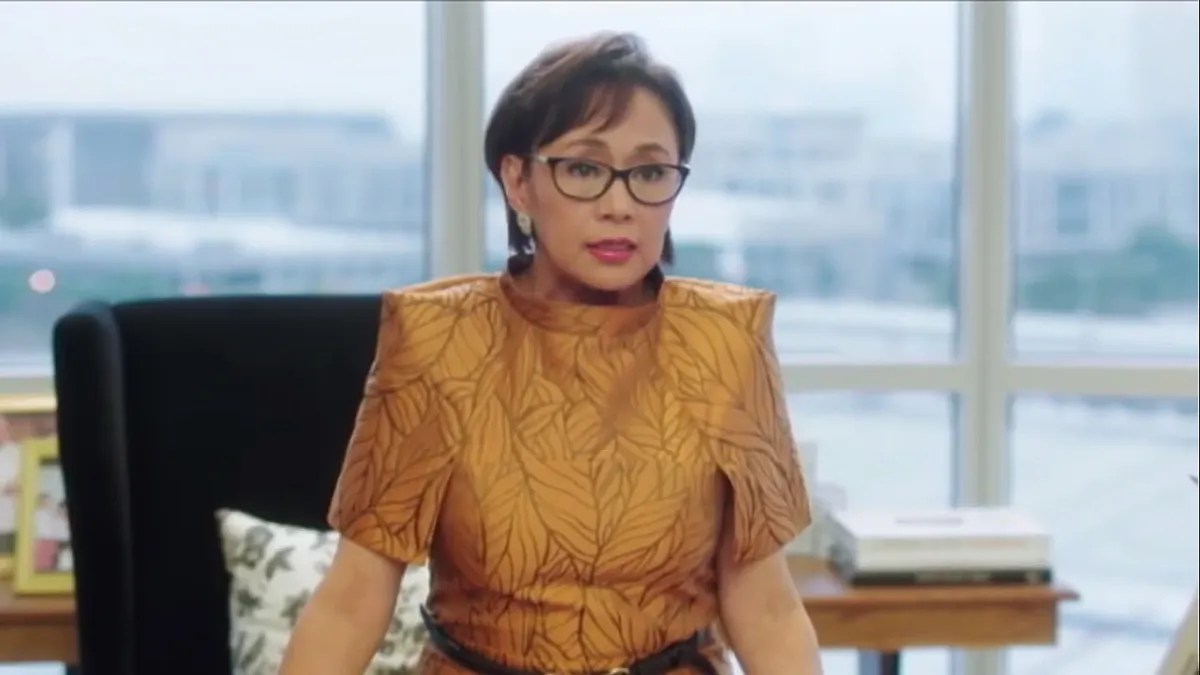 Vivian is a successful businesswoman. But in order to further her career, she had always neglected her only son. She realises this after she is diagnosed with stage three cancer. Her imminent death puts a lot of things in perspective for her. Jaica is a private nurse hired by Vivian. However, the young girl does more than just taking care of Vivian. Her presence also allows to slowly form a bridge between her and her son. Will the bridge be fully formed before her death? Will Vivian be fully able to reconcile with her son, or will she take this unfinished task to her grave?
Read More: Best Korean Movies on Netflix
3. She's Dating the Gangster (2014)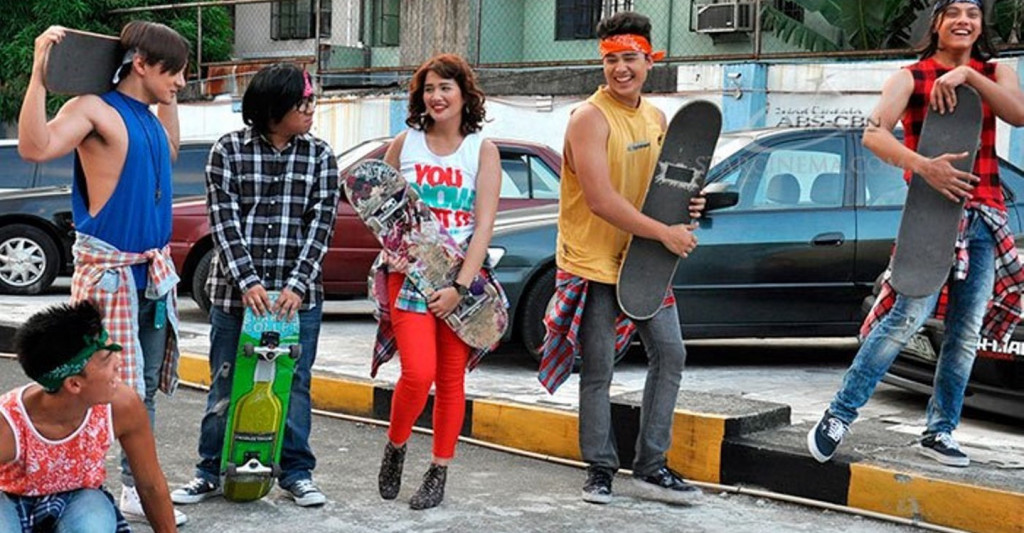 Kenneth is a spoiled brat and constantly receives a scolding from his father, Kenji, to change his ways and become a better person. That doesn't affect Kenneth, until one day, he receives the news that Kenji's plane has crashed. He rushes to the hospital to find out more and there and meets a girl named Kelay. She too has been looking around the hospital for Kenji's news, and she tells everyone that she is his daughter. This revelation disturbs Kenneth and he decides to find out more about his father's past. Turns out, in his younger days, Kenji wasn't such a good boy after all.
2. Four Sisters and a Wedding (2013)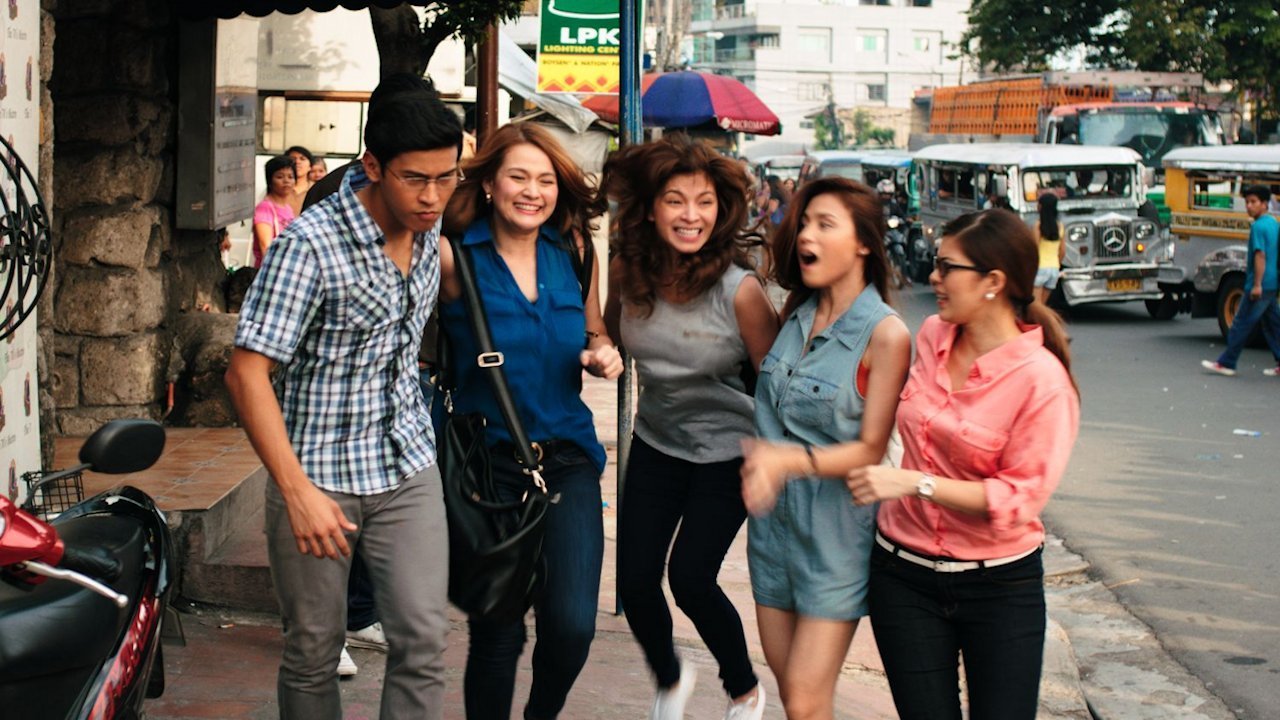 'Four Sisters and a Wedding' uses the premise of a man's wedding to tell the stories of his four sisters. CJ is the youngest child and has grown up with four sisters. He is used to the drama that comes with them, especially when they are together. However, he has no idea what their meeting at his wedding will bring for him. Living in different corners of the world and tackling their own problems, the sisters somehow make it back home, but soon they decide that they are not happy with their brother's choice and tell him that he should not move forward with it.
Read More: Best Portuguese Movies on Netflix
1. Heneral Luna (2015)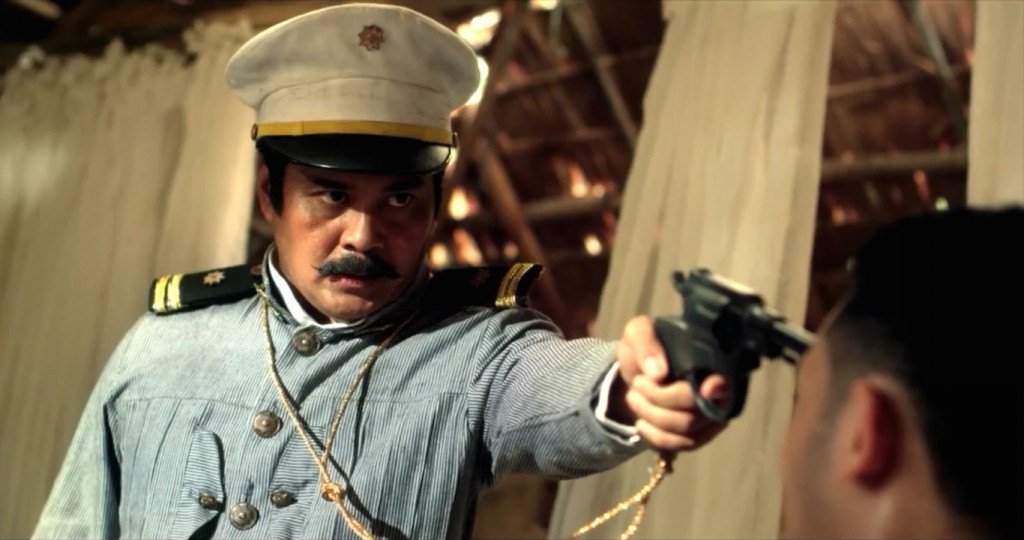 General Antonio Luna is a well-known figure from the time of the Philippines-American War. He was a part of some very dangerous missions during this time, and his contributions to warfare are something that the Filipino army still lives by. Having lived in one of the most turbulent times in the country's history, General Luna's life is full of stories that inspire you to do better in your life. 'Heneral Luna' tells this story starting from the end of Spain's colonization in the Philippines to the assassination of Luna.
Read More: Best French Movies on Netflix