If you need any proof of the growing influence of Spanish and Mexican movies on international cinema, then you only need 2019's Academy Awards. Alfonso Cuaron's 'Roma' was nominated for ten Oscars, and became the first Mexican entry to win the award in the category of Best Foreign Language film.
Hollywood is the greatest film industry in the world because it is the place where anyone from any part of the world can work, without any barriers or inhibitions. Mexican and Spanish filmmakers, actors, actresses and storytellers have become an integral part of this industry and have made great contributions to it. The year before this, the award for Best Picture and Best Director were won by 'The Shape of Water' which, again, was served to the world by a Mexican filmmaker. Javier Bardem, Salma Hayek, Benicio del Toro, Penelope Cruz- these are only a handful of artists of Mexican or Spanish descent who have been a part of both blockbuster movies and award-winning films, some of them have won the Best Actor/Actress award, as well.
I could go on and on about why the cinema from the other side of the wall and beyond is such an important player in the film industry. With every passing year, their films are gaining more exposure, as the world is becoming privy to the nuanced films that went unexplored before. Netflix definitely has the biggest contribution to furthering the cause. The streaming service has invested the most in Mexican cinema, and the reason for it is the awards and reputation these films are fetching for it.
In fact, almost half the entries on this list are being produced by Netflix, who recently declared that it is indulging in 50 more projects in Mexican films and TV shows. That's something grand to look forward to. One of those films is 'Se Busca Papa'. Details are scarce on this project because it is still in early development stage. But, to add versatility to its Mexican/Spanish content, Netflix has declared that it'll be a family film which they will co-produce with Corazón films. Another project is 'Fondeados' which will be directed by Marcos Bucay, in his directorial debut. And this is just a start! If you too have been captured by the charm of Spanish and Mexican films, then here is the list of upcoming new Spanish film releases coming out in 2019 and 2020. We hope that some of these latest Spanish and Mexican movies are as good some of the recent ones.
9. Rio Grande (TBA)
Immigrants are what keeps the world in movement. People have to leave their homes for all sorts of reason. The most important of them is to go someplace where they can build a better life for themselves and each other. America has the maximum number of immigrants from all over the world. While these people come to the country hoping it will give them their dream, in the process, the country gains more from them. Even so, illegal immigration is a problem which not only America, but every major country in the world suffers from. However, the idea to build a wall to stop this is ridiculous. Mexican filmmakers have chosen to voice their opinion about the whole subject through their art, and it is this pursuit that gave form to the project of 'Rio Grande'. This film comprises of five short documentaries, each of whom will be contributed by some of the best names in Mexican cinema, including but not limited to Trisha Ziff, Juan Carlos Rulfo and Everardo González. The stories will capture the lives of people who live around the US-Mexico border and are directly, as well as immediately, affected by whatever decision is made about controlling the border situation.
8. Ahi Te Encargo (TBA)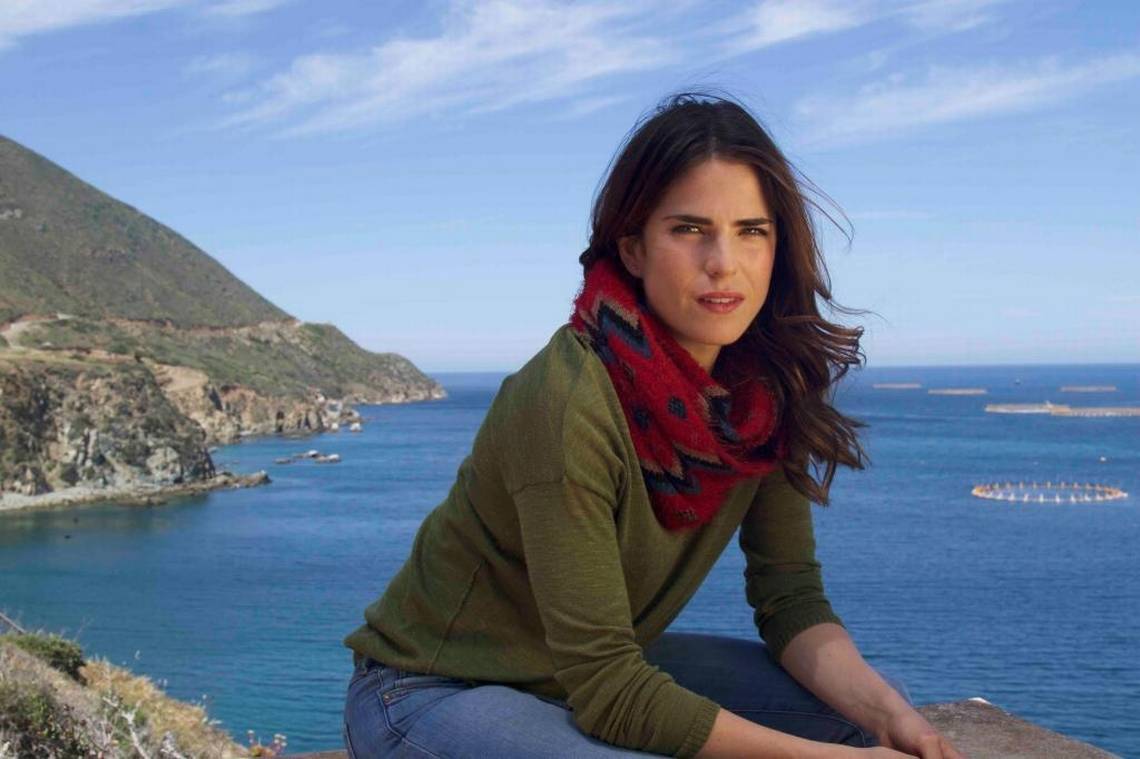 One of Netflix's many upcoming projects is 'Ahi Te Encargo'. Since it has just been announced, we don't have much information about it. However, we do know that it will be a comedy that will be a new take on modern romance. The story for the film is being developed by Tiaré Scanda and Leonardo Zimbrón. Scanda is an eminent Mexican actress who has worked in well over 40 films and TV shows. Zimbrón has also extensively worked in Mexican cinema and is currently working on a couple of projects that will soon be realised into films. He has previously worked with Netflix, and the experience will work well for him here because he has an idea of the things that international audience expects from the contents on Netflix. 'Ahi Te Encargo' will be produced by Traziende Films.
7. Como Caído Del Cielo (TBA)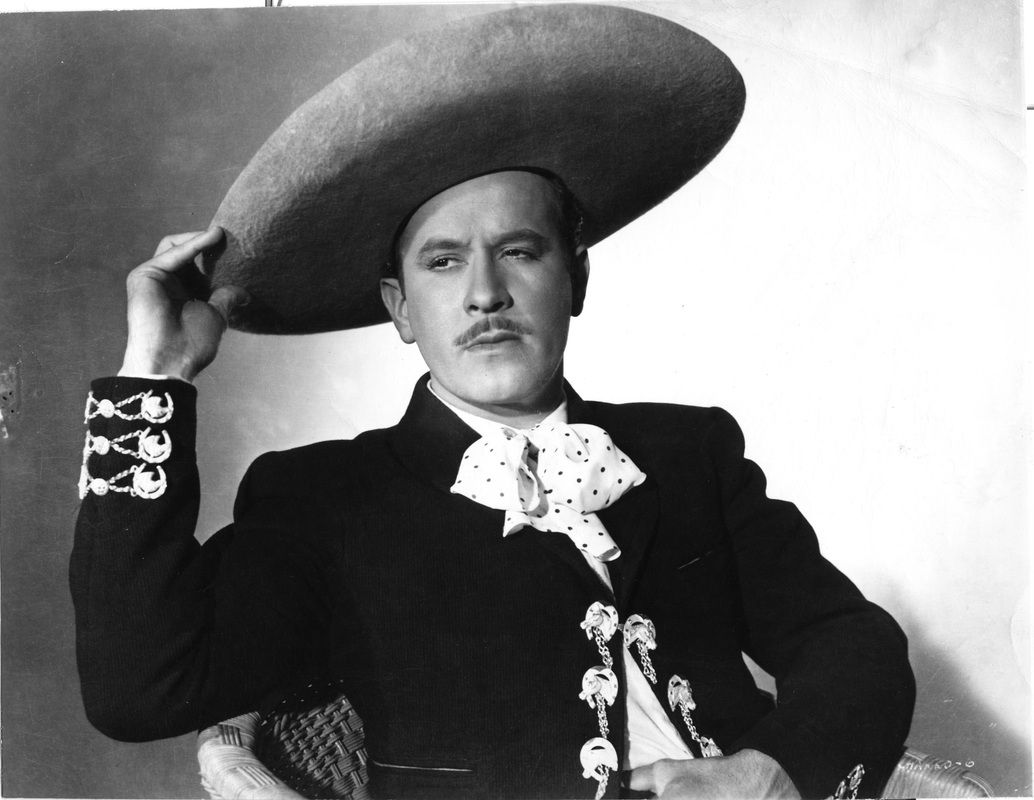 Every film industry has a figure who is considered the most iconic and influential personality in it. For Mexican cinema, that personality is Pedro Infante Cruz. He was a singer and an actor, and in the course of his very successful career, he worked in more than 60 films, and that was just seventeen years. In 1957, Infante died in a plane crash and Mexican film industry faced one of its biggest losses. As happens in the case of brilliant personalities, they are often taken away just at the time when the world has realised the true form of their potential. Something similar happened with Infante. He was immortalised by his work and continues to inspire upcoming actors, filmmakers and singers. 'Como Caído Del Cielo' is a tribute to him and his contribution to cinema. Pepe Bojórquez will write and direct this film. Keeping in sync with Infante's style, it will be a musical comedy and will take inspiration from his own songs, which will be a part of the film's discography, whether in their original form or a modernised one. Omar Chaparro and Ana Claudia Talancón have been cast in the lead roles.
6. This Is Not Berlin (TBA)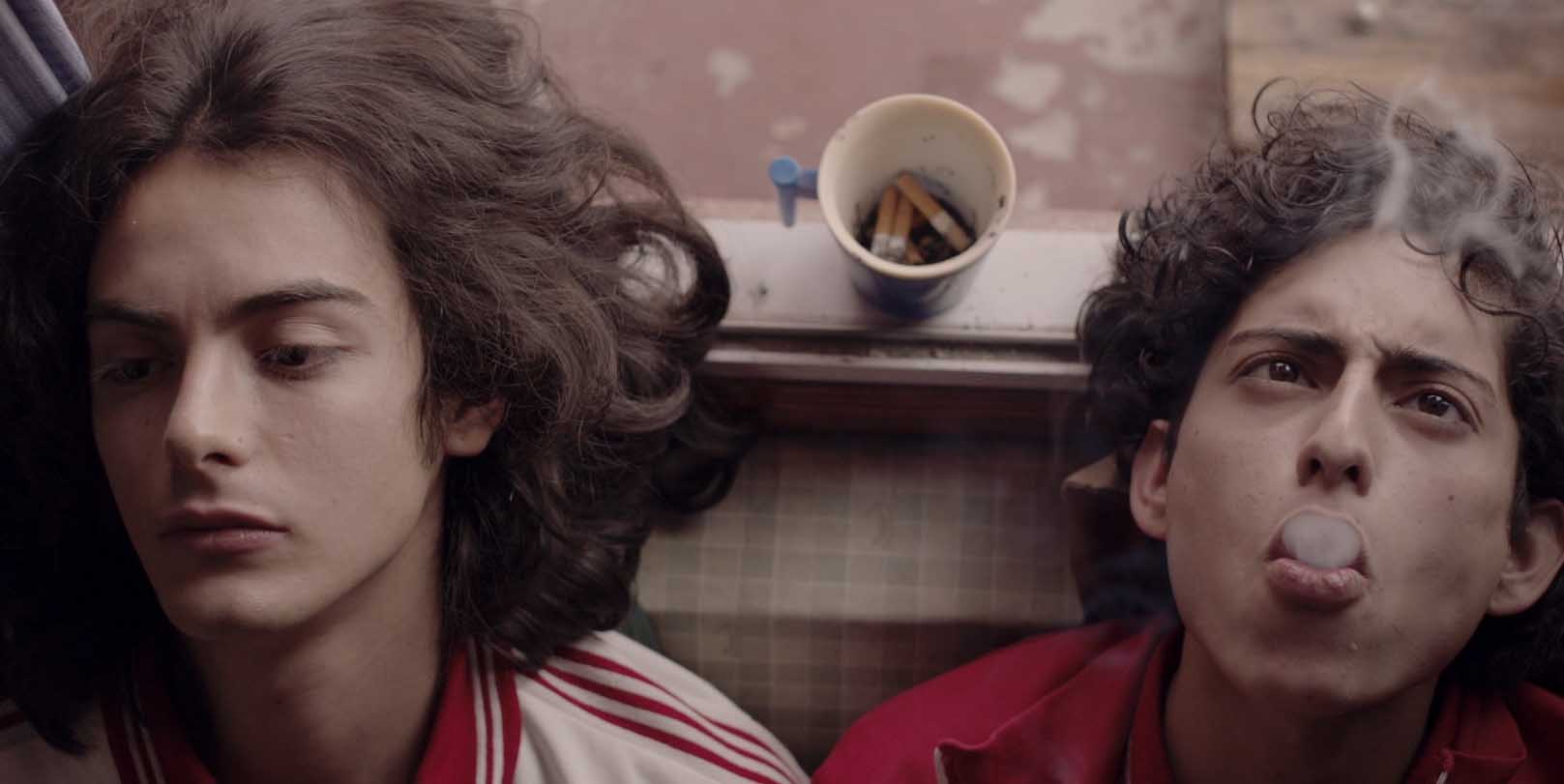 'This Is Not Berlin' is a film by Hari Sama, who is known for making films on the characters that display the various sections of Mexico's society. One piece at a time, he uses his films to study human nature in its different ages and forms and indulges the audience in the discussion about things that are relevant but often repressed. This film follows the story of one such journey. Set in 1986 Mexico City, Carlos is a teenager who is trying to find his place in the world. His family doesn't make him feel belonged. A father he knows nothing about and a mother who is slowly rotting away due to her depression, Carlos only has his younger brother who makes his family feel a bit saner. But that is not enough to keep him with them. He finds a place of belonging with his best friend and his sister, both of whom lead a life that seems exciting to Carlos. It is through them that he wants to add some excitement to his own. It soon comes when he is taken to a bar where the world outside its door is a different reality. And inside it, everything is possible. It is here that Carlos finds an expression of self, of art and sex, and opening the doorway to knowledge requires the influence of drugs.
5. Midnight Family (TBA)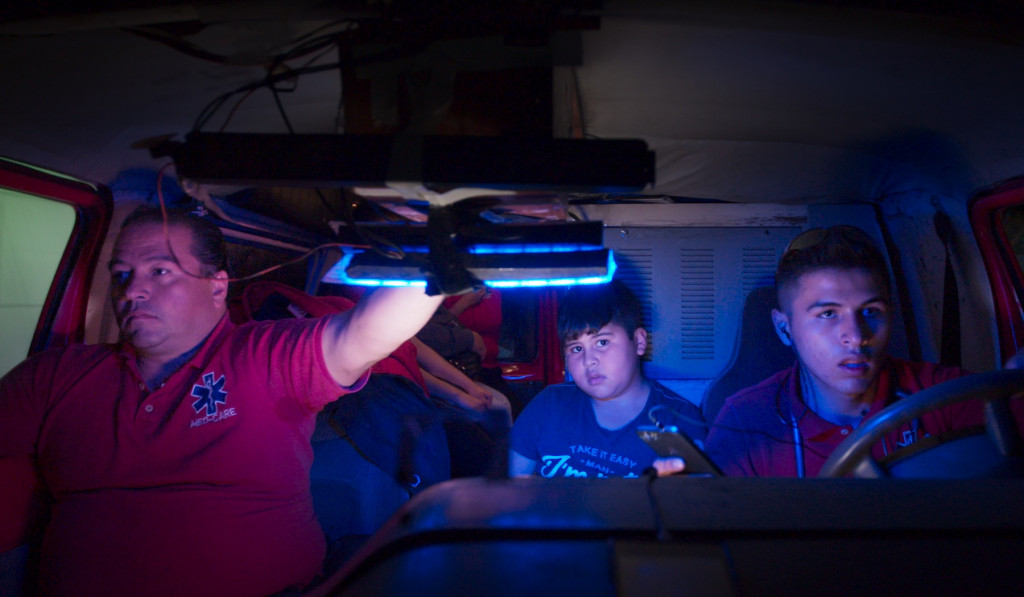 'Midnight Family' is a documentary feature by Luke Lorentzen which focuses on the work of emergency ambulances in the county. It explores the healthcare system of the country and tries to estimate a margin by which the government is missing to provide it to its citizens. The story is experienced through the private ambulance of the Ochoa family whose job is to be the first responders to any kind of emergency. They are not providing this service just out of compassion. They'll be paid for it, even though in an amount that might not seem much, but they need it to survive. We become a part of their odd-hour job and the race that ensues once the message is received by them. Competing with other private ambulances they try to meet their ends while saving people's lives. This account is often nerve-racking and thought-provoking. The film was released in some recent film festivals and received favourable reactions from critics, who attested that the film was something they couldn't let go of so easily after watching it.
4. Mano de Obra (TBA)
What defines ownership? Does it belong to the person who has built it? Or does it belong to the one who has paid for it? This is the moral dilemma that 'Mano de Obra' tries to put you in. It is directed by David Zonana and follows the story of a group of bricklayers. In one of their assignments, they build a house. However, after the job is done, the employer complicates the matter by not compensating them for their job. What should the bricklayers do in such a case? They decide to take the easy route and follow a simple rule: if you haven't paid for it, it isn't yours. By this rule, they claim that the house actually belongs to them.
3. I'm No Longer Here (TBA)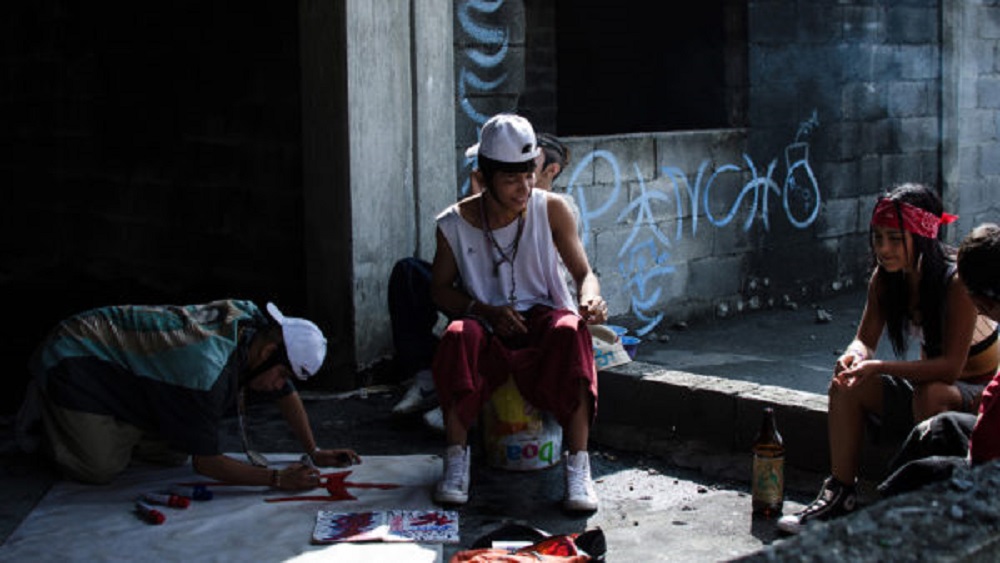 There's a reason teenage is such a common choice for filmmakers to represent their characters. It is the time when a person is most influenced by their surroundings and eventually becomes what he or she has imbibed from it. So, if you want the audience to have the best perspective of the world you want to paint for them, choose a teenager as your protagonist. Why do you think all YA stories have teenagers at their front? Director Fernando Frias understands this quite well, and in his latest film, he explores the world through the eyes of a child whose life is disrupted by displacements. Ulises Samperio is 17 years old when he gets into a situation that lands him in a very precarious position with a local cartel. The solution now is for him to immigrate to the US. Leaving behind his friends and his dancing crew, Ulises spends the next phase of his life trying to fit in a place that is nothing like his home. Time helps him and eventually, he does settle down. But then, he has to face deportation and goes back to square one. The problem now is that so much time has passed that Ulises no longer recognizes the place, just as the place doesn't recognize him.
Read More: Upcoming Japanese Movies
2. El Deseo de Ana (TBA)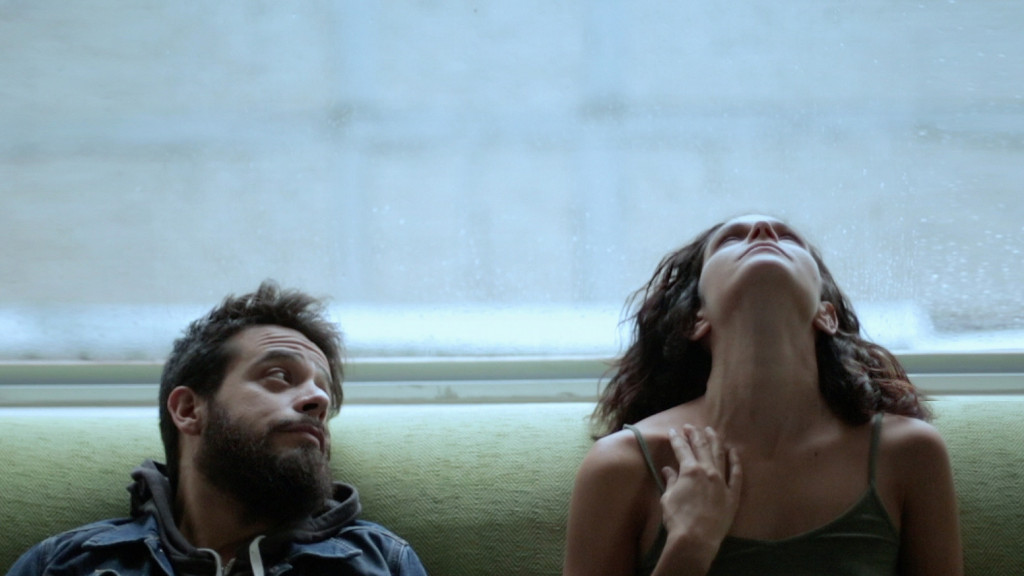 Everyone thinks about their past but the future is where they want to go. Glorious as it might have been, the past is mostly remembered for regrets. While you have a memory with everyone in your life, there are some who have a far powerful impact on you than others. This is what Juan and Ana are to each other. They are each other's past, something that haunts both of them. Don't take the word "haunt" in a menacing sense here. It is more like that Hans Zimmer music that is so beautiful that sometimes, it feels too overwhelming. In this film, directed by Emilio Santoyo, past comes knocking on the door of its protagonists and this time, they have no choice but to face it. The result of it is a story that explores love, family and intimacy. Laura Agoreca, David Calderon Leon, Ian Garcia Monterrubio, Simone Bucio and Emmanuel Varela star in this film.
Read More: Upcoming Korean Movies
1. Cheche Lavi (TBA)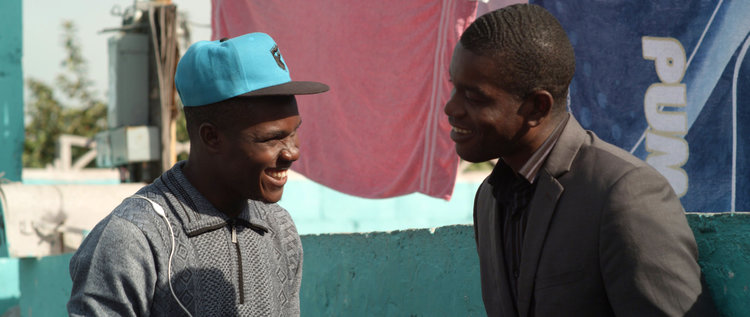 If you know Sam Ellison's most recent work profile, then you'll understand what makes 'Cheche Lavi' such an anticipated project. Ellison has been a part of films like 'Manchester By the Sea'. 'Luce' and Natalie Portman's latest, 'Vox Lux' are also the films that he has worked on. Tom Hanks' 'A Beautiful Day in the Neighbourhood' falls under the category of his upcoming projects. In just a couple of films, you can see the versatility that Ellison has associated himself with, which is what must have given him the timbre that he imparted in his directorial debut. It focuses on the story of two Haitians who are brought together by a shared misery. Through a chain of events that happen in their individual lives, they end up at the border and find no one else but each other that they can rely upon. They form a strong bond and it is each other's friendship that has them going through a tough time. But then, they are caught and deported separately.
Read More: Upcoming Apple TV Plus Shows