Pregnancy is a very arduous process, no matter how rewarding it seems later. Life as you know it changes entirely in the very moment when you discover that from here on, you'll never be alone. At least not for the next nine months. For those who have done it before, it becomes a familiar territory and from their past experience, they know the little things that need to be taken care of. For the first-timers, however, it is something totally out of this world. The mood swings, especially at critical points, don't help either.
There is nothing better than a good story to get your mind off the difficult things, even if just for a couple of hours. So, we've compiled various films custom-tailored specifically to tend to the wide range of emotions that will accompany your pregnancy. Some will make you laugh, others will let your tears flow endlessly; some are just for mindless entertainment, while others will give you a perspective about motherhood, and other feelings. Here's the list of really good motherhood movies on Netflix that are available to stream right now.
14. Madre (2016)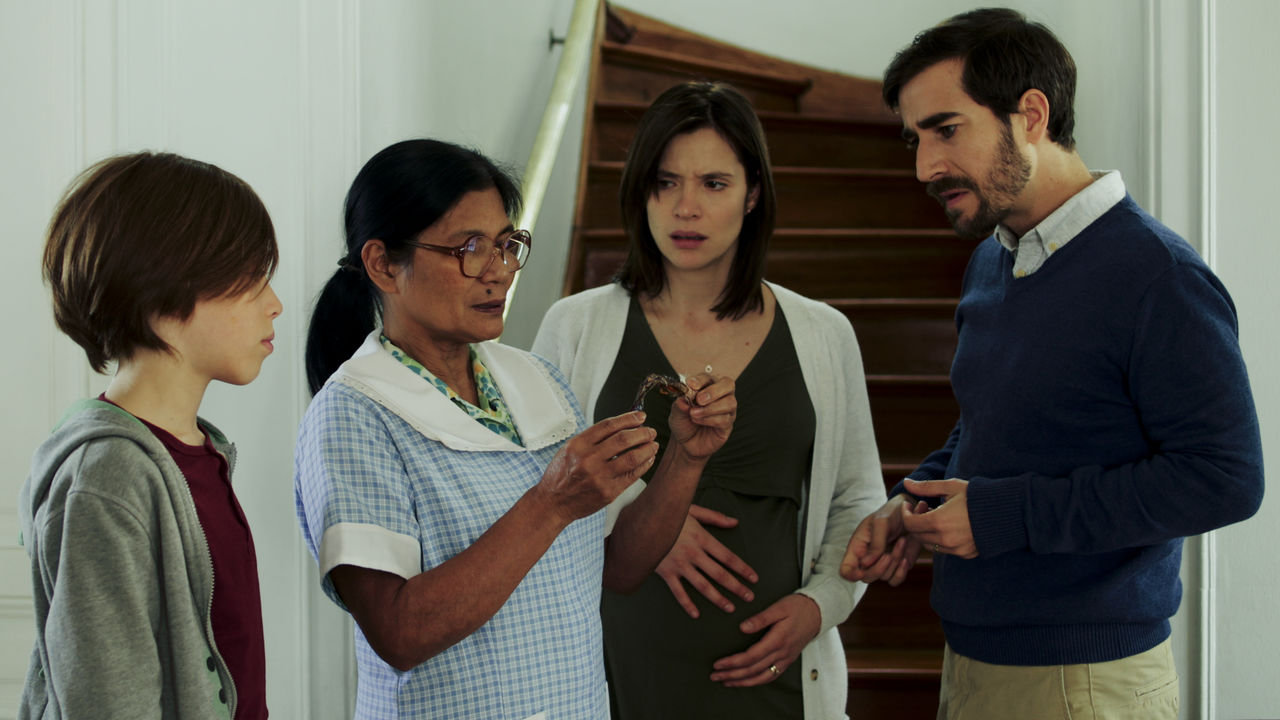 Diane Prieto lives with her autistic son, Martin. It had always been a challenge to connect with Martin, to handle his needs. Ever since her husband went away for work, it became an increasingly difficult task for her. The fact that she was pregnant only added to the tension. The pressure of taking care of herself and her son became too much for her, and to ease her pains is why Luz was hired. Luz was Filipino, and at first, it seemed that the language barrier might make her job impossible. However, Luz proved to be resourceful. Not only did she get a grip on Martin's troubles, but she also taught him Filipino. Diane was relieved by this development until she realized that Luz was doing something else. She had malicious intents and she was using Martin to her own purpose.
13. Mothers and Daughters (2016)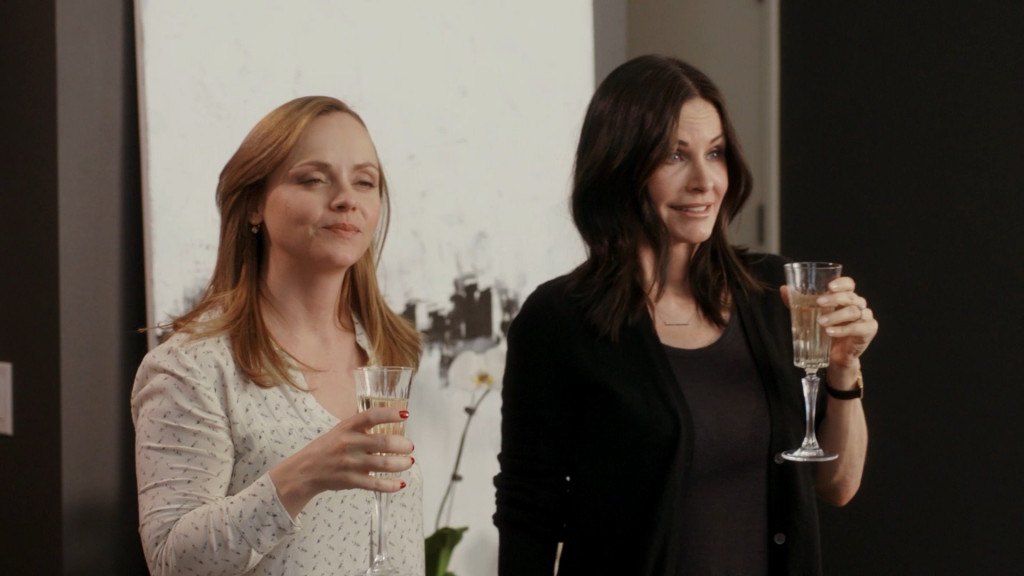 The experience of being a mother is considered one of the most incomparable things. It is one of those things that you have to experience yourself in order to fully comprehend what it means. How does one prepare themselves for such a riveting change in their life? 'Mothers and Daughters' stars Selma Blair as Rigby Gray, a photographer who takes up the assignment of capturing the essence of motherhood through her lens. This project receives much devotion from her because of her own pregnancy and the attempt to ready herself for motherhood, while also trying to mend the fractured relationship with her own mother. This leads her to several mother-daughter duos, each with their unique chemistry, and a dynamic that proves to be a balanced form of a love-hate relationship. The film features an ensemble cast of actresses like Susan Sarandon, Sharon Stone, Courtney Cox, Christina Ricci and Natalie Burn.
12. Where the Heart Is (2000)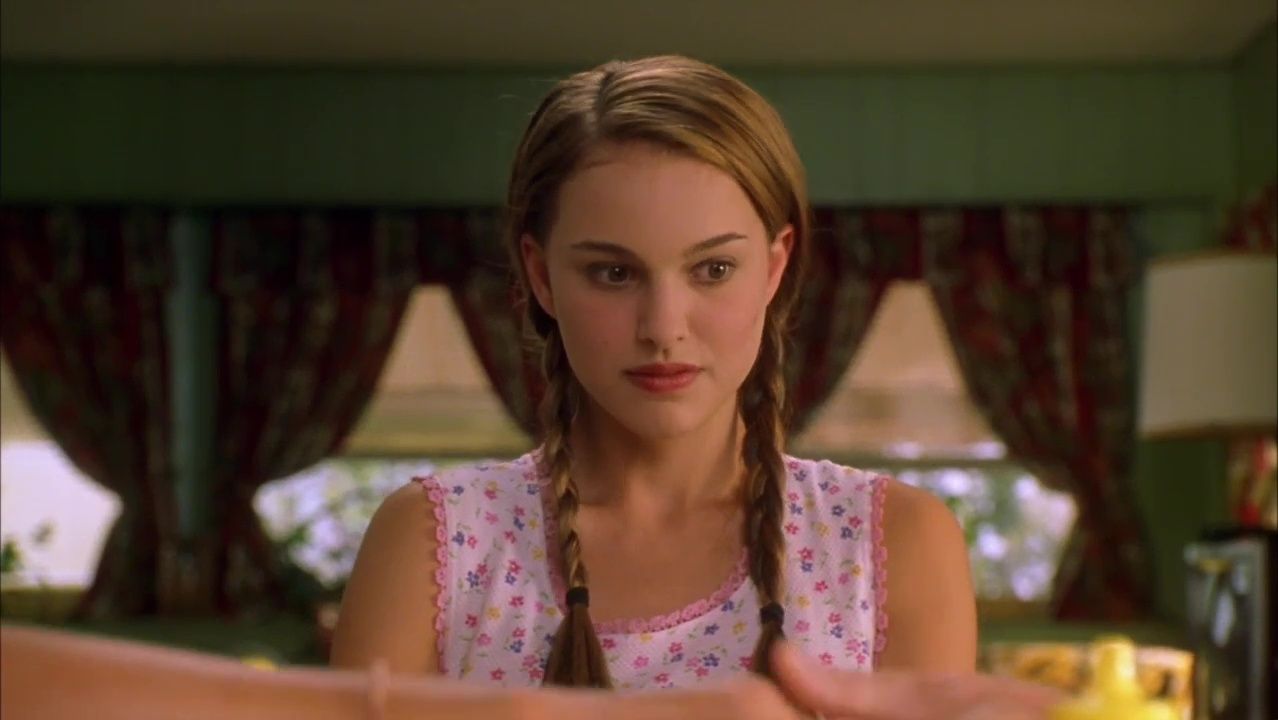 'Where the Heart Is' stars Natalie Portman as Novalee Nation, a 17-year-old girl, who is close to her delivery date. Her boyfriend and the father of her child, Willy Jack, with whom she had run away, takes her to Walmart. When she goes to use the restroom, he abandons her. Deserted and barefoot, Novalee is left with no other option but to find secret residence in the store. Initially, she finds herself all alone, trying to fend for herself while worrying about the child that could come any day now. Her situation takes a good turn when she comes across some people who help her through this difficult time.
11. For Keeps (1988)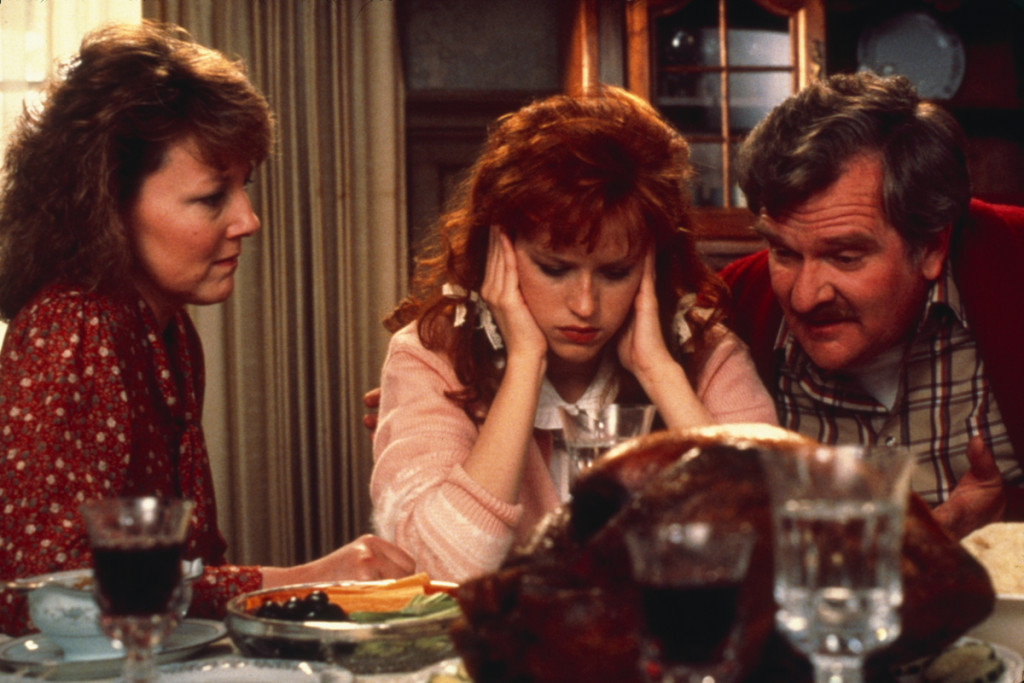 Darcy and Stan are in their final year of school and are very much in love. Their careers after school are set as both of them are bright students. Their plans come to a halt when Darcy becomes pregnant. She and Stan decide to keep the baby, much against the wishes of their parents. Whatever support they had from their friends, receives a setback when Darcy is asked to not attend the school, considering how her condition could encourage other girls to follow in her footsteps. The couple doesn't allow these problems to halt their steps; however, the road is very long and the journey very difficult. The film follows their story, pre and postpartum, showing the sacrifices that parenthood demands from them, and how their own relationship suffers from the pressure.
10. The Switch (2010)
This romantic comedy stars Jason Bateman and Jennifer Aniston in leading roles, so you know you are up for a great rom-com to lighten your mood. Aniston plays the role of Kassie Larson who is contemplating the idea of artificial insemination to get pregnant. In her 30s, she is still single and doesn't see marriage as a prospect in an immediate future. However, she feels that she is ready to be a mother and doesn't see why anything should deter her. Her best friend Wally Mars, who is secretly in love with her, volunteers, but she refuses on the grounds that it might complicate their relationship. A third person comes into the picture, but things don't exactly go as planned.
9. Slam (2016)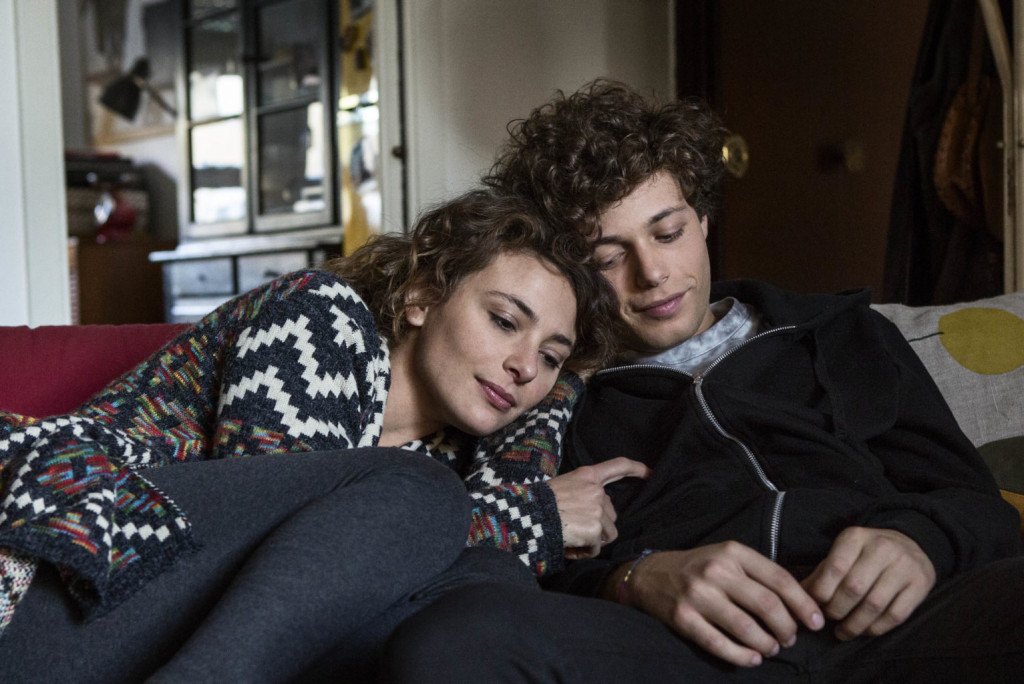 While other films on the list focus on motherhood, this film focuses on the experience of fatherhood. Nicholas Hornby's novels, 'High Fidelity' and 'About a Boy', have been adapted as films due to his unique talent of portraying stories about youngsters in a very honest light. 'Slam' is another such story and was brought to the screen by Italian director, Andrea Molaioli. The film tells the story of teenage pregnancy from a different perspective. 16-year-old Sam idolizes Tony Hawk and has big plans for himself. Becoming a father is definitely not one of them. When he meets Alicia at a party thrown by her mother's friend, he falls in love with her. They begin an affair and after some time, Alicia tells him that she is pregnant. How will Sam deal with this situation now? Should he run away, or stay and take responsibility?
8. People You May Know (2016)
Relationships are complicated, but what Joe and Delia get themselves into is much more than just a simple or a common complication that everyone faces. They have a history and what creates a problem for them is that now they have a future too! Here's how it was: Joe and Delia were a couple, but they separated when Joe realised that he was gay. They broke up but continued to remain close friends. Then, Delia found Rodrigo and they got married. The three maintain a great relationship and Rodrigo never felt threatened by Joe's constant presence in Delia's life, and his, because he knew that old sparks wouldn't be reignited in their case. That is why it came as a massive slap in the face to him when one night of drunken reverie got Joe and Delia together, and she ended up getting pregnant!
7. Baby Mama (2008)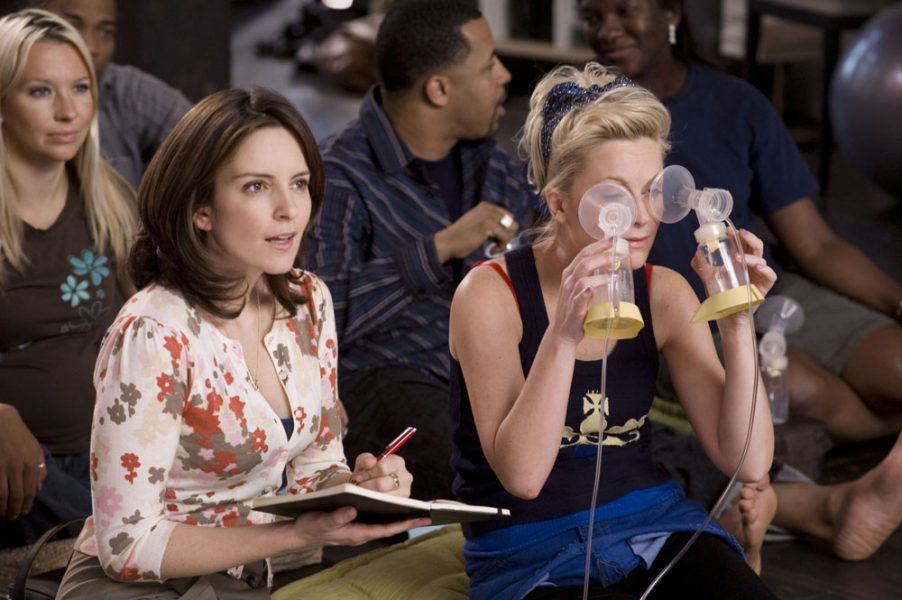 This film stars Tina Fey as Kate Holbrook who has found success in her professional life; however, her romantic life remains dreary still. As time passes by, Kate realises that her chances of getting in a committed relationship are very less, so she decides to have a baby on her own instead. She faces disappointment when it is revealed that she can't bear children and will have to resort to other ways. When all options fail her, she finds Angie Ostrowski, played by Amy Poehler, who agrees to become a surrogate for her. The problem is that Angie is the complete opposite of Kate. When she knocks at Kate's door, revealing that she is homeless, Kate has to allow her into her life and prepare for motherhood. There is one small secret- Angie isn't pregnant!
6. What to Expect When You're Expecting (2012)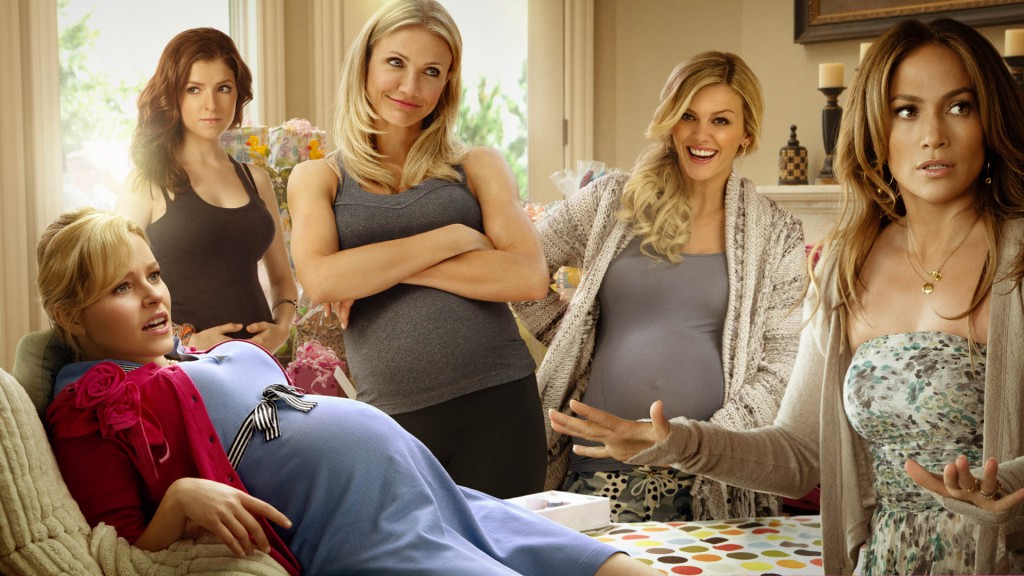 When Heidi Murkoff had penned the pregnancy guide of the same name, she wouldn't have expected it to be turned into a film. The filmmakers, on the other hand, realised the potential of her book and churned out a story from it that became the basis of this star-studded, commercially successful film. 'What to Expect When You're Expecting' follows the story of five couples who are about to have a baby, though under completely different circumstances from each other. Their lives intersect and their interactions allow them to learn from each other's situations. Cameron Diaz, Jennifer Lopez, Elizabeth Banks and Anna Kendrick appear in leading roles.
Read More: Best Romantic Movies on Netflix
5. Invisible (2017)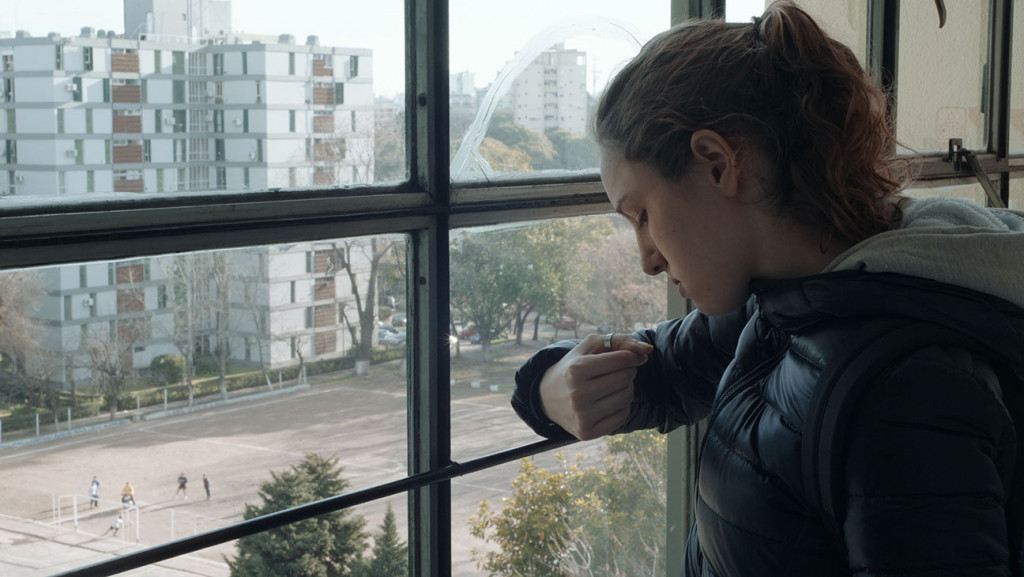 The morality of pro-life and the freedom of pro-choice have created a great divide amongst people. For someone who doesn't have to indulge themselves with the direct consequences of their choice, it seems like a simpler question to answer. However, the one who has to actually decide whether they want to give way to life or not, it is not as easy as it seems. Ely's story proves that. Teenager Ely works part-time at a pet store after school. Her life is normal, and for the most part, boring. But then, she becomes pregnant. At first, she holds a clarity about her decision of getting an abortion. But she can't do it because she lives in Argentina and abortion is illegal there. As her friend and her boyfriend try to find ways to help her get rid of the baby, Ely suffers from the moral dilemma of her decision.
Read More: Best Family Movies on Netflix
4. Grandma (2015)
When 18-year-old Sage becomes pregnant, she finds that there is only one person she can turn to for help – her grandmother, Elle, who is a lesbian poet, fresh out of a relationship while still grieving the loss of her partner before that. Elle sympathises with her granddaughter's predicament, but is completely broke and can't provide money to Sage. However, something needs to be done. So, the grandmother-granddaughter duo decides to visit people from Elle's past, to call in small favours and make big requests to get that money. The story follows their road-trip across Los Angeles as both of them take more than money out of their experience. The film stars Lily Tomlin and Julia Garner in the leading roles. For her performance as Elle, Tomlin received a Golden Globe nomination for Best Actress.
3. Private Life (2018)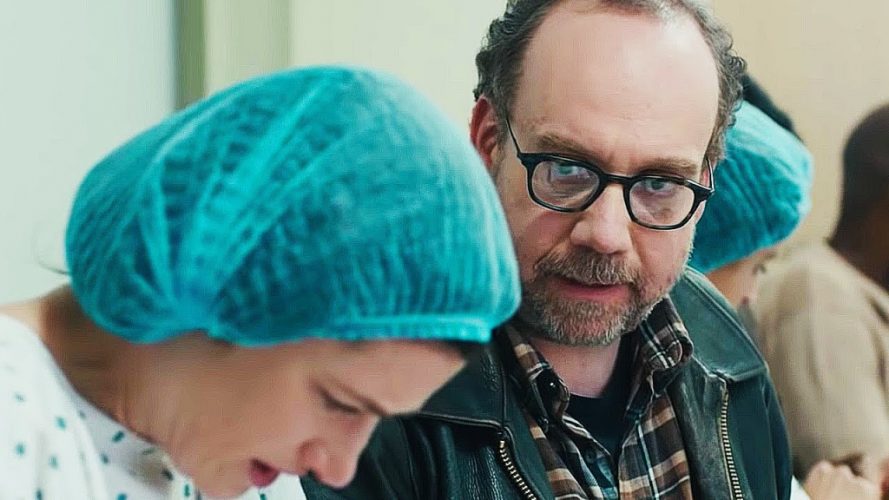 Having a child is a great joy for every couple. However, not everyone gets to experience this joy. While some are blessed and have it easy, there are some who have to wait their turn and exhaust every available option while consoling themselves with the possibility of things still not working out their way. If you want the reassurance of how fortunate you are in that department, then 'Private Life' is the film that you should watch. It follows the story of Richard and Rachel, a middle-aged couple who have been trying to have kids for a very long time. One attempt after another, they face failure, which prods them to try other options. How long will they have to wait before their wish comes true?
Read More: Best Kids Movies on Netflix
2. Juno (2007)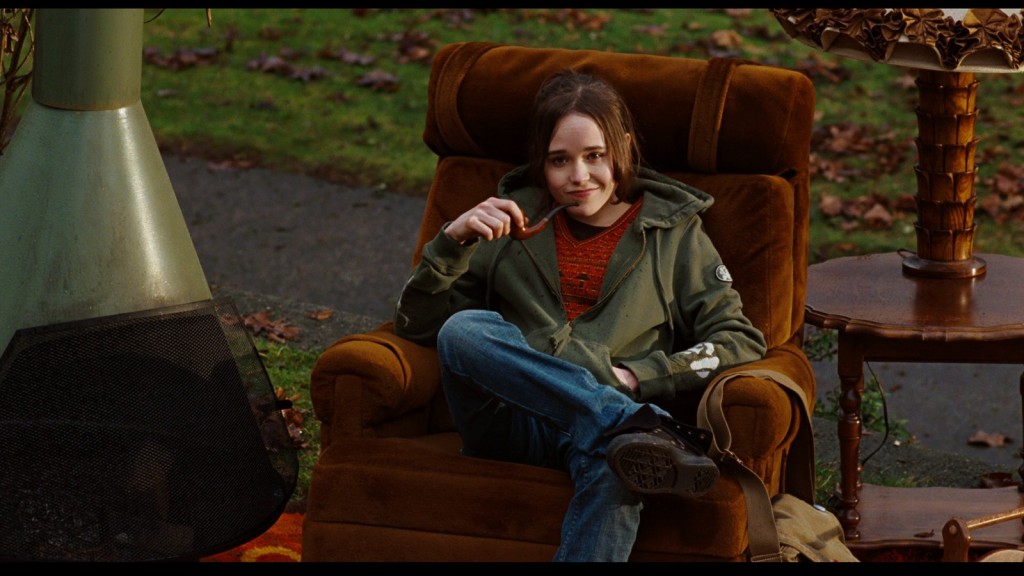 16-year-old Juno MacGuff is witty and sharp-minded. She speaks her mind and does what she wants. No decision is a tall order for her, and she sticks to her choices. But when she becomes pregnant, she realises that some choices are harder than they appear, and there are some things that you can't come back from. This Academy Award winning-film (for Best Original Screenplay) follows Juno's story as she navigates the waters of unwanted pregnancy and handles the consequences that follow it. Ellen Page received a nomination for Best Actress for her portrayal of Juno, while the film was also nominated for Best Picture.
1. The Birth Reborn (2013)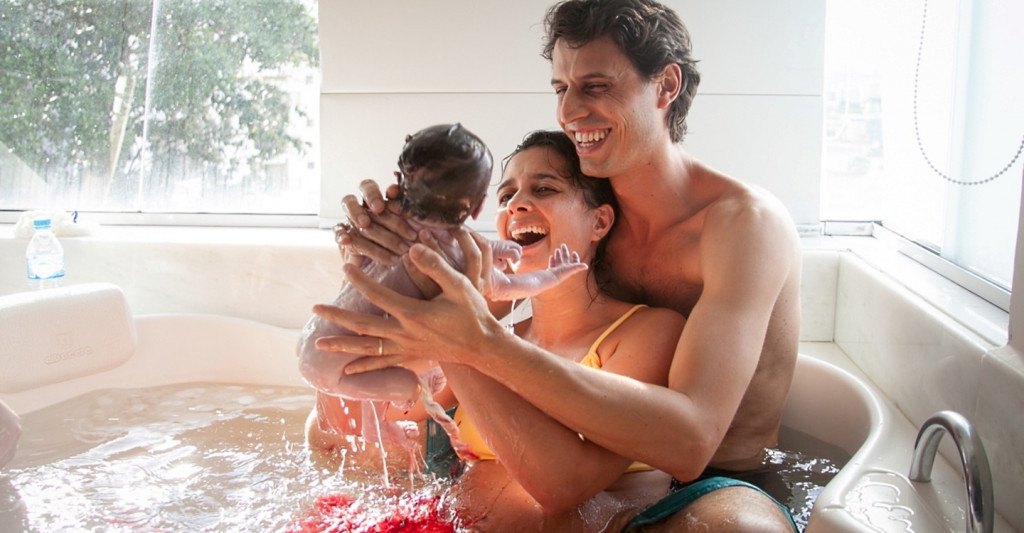 There are many questions that a woman has to get answered before the date of her delivery. The first-time mothers especially have a great number of things to learn, and no matter how many books you read or documentaries you watch, you'll only get a specific outlook once you have gone through the experience yourself. Still, there are some decisions that one has to make beforehand, the most important of them being the method of delivery. Do you do it the natural way, or do you allow science to give you a somewhat less painful way out? Every woman has her own thoughts on how she should proceed, considering what'll be best for her and her child. There are things that you can learn from the experiences of other mothers to get a clearer idea of what you'll be getting yourself into. This documentary features interviews from doctors and mothers in Brazil, drawing a line between Caesarean and natural birth.
Read More: Best Holiday Movies on Netflix