If you though the arena of streaming services was getting a bit crowded, here is another entry for you. Apple is all set to reinvent its entertainment services and will soon be launching a streaming service Apple TV Plus. If you thought that choosing among plethora of existing streaming services was difficult enough, Apple only added to your headache. While streaming services like Netflix, Hulu and Amazon took their time to build their reputation, gradually making their mark with quality original content, Apple doesn't want to hold anything back. It wants to come out with a bang as is evident by the big names, from Oprah Winfrey to Steven Spielberg, it has hired to develop content for its platform. In case you were wondering what are the upcoming Apple TV Plus shows, we are here to help you. Here's the list of all the new Apple TV+ shows that are going to come out in 2019 and 2020.
24. Untitled Colleen McGuinness show (TBA)
In one of her most frequent collaborations with any network, Reese Witherspoon will produce this show for Apple. Details are scarce for the project as it is still in the early stages. However, it has been confirmed that Kristen Wiig is set to headline the cast. The story is developed by Colleen McGuiness, based on a book that is yet to hit bookstands. McGuinness has previously worked on shows like '30 Rock' and 'About A Boy'.
23. Swagger! (2019)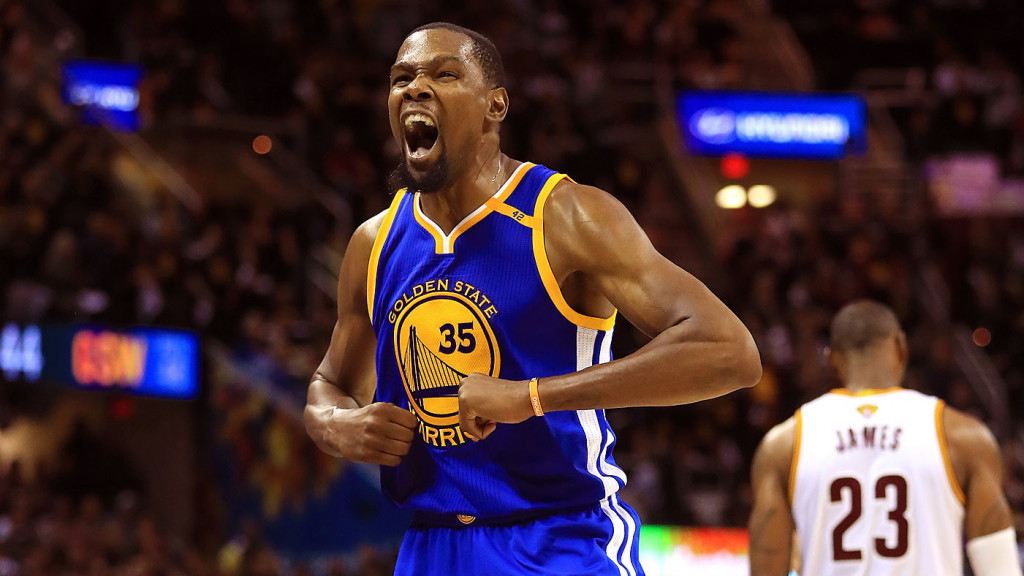 Kevin Durant is one of the most successful basketball players. He had shown a knack for the game in his early years, and it was the result of this talent that led to a great number of recruiters to his doorstep. Once he was in the professional field, his career graph went up and up. To the fans and others, his story seems pretty straightforward- one stroke of luck after another. But luck is not the only factor in success. 'Swagger!' aims to tell that story. focusing on his journey in the field, it will bring you face to face with the struggles one has to face while climbing the steep ladder of success.
22. Untitled Richard Gere Project (TBA)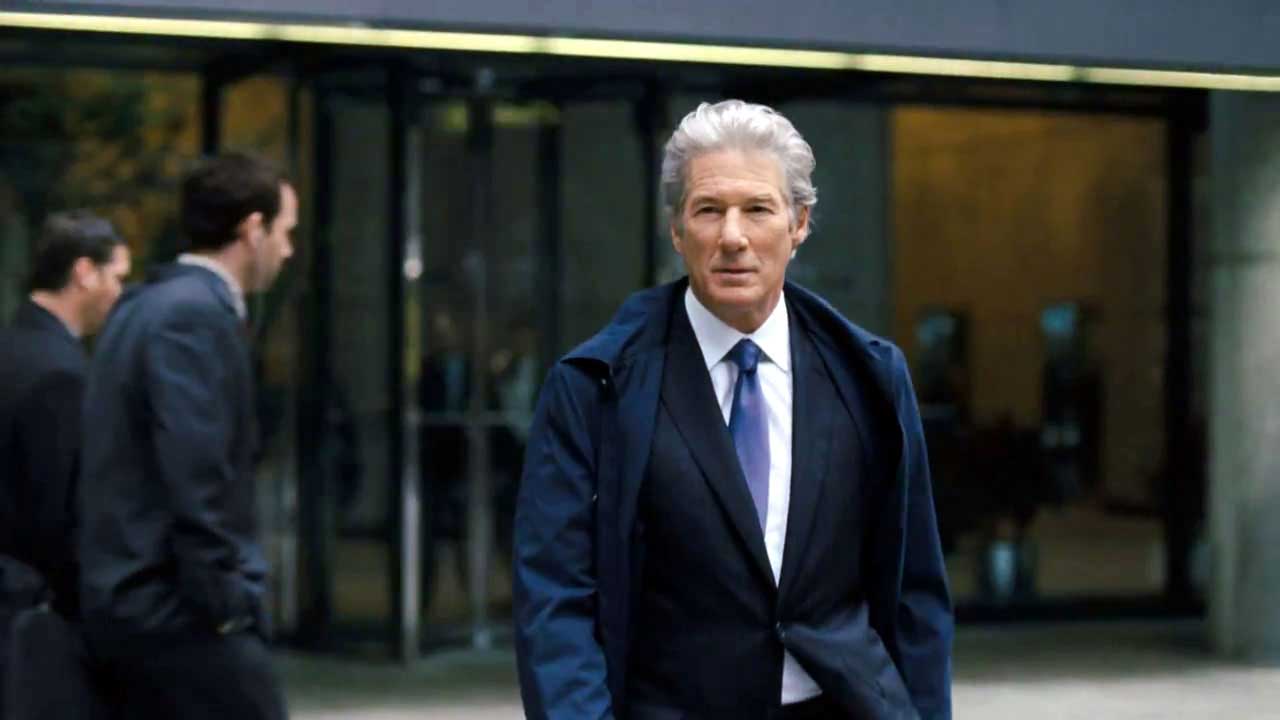 A number of Israeli series have been adapted for an American audience and they have proven to be great successes. Apple is aware of this fact, and so, has decided to check off the Israeli remake entry from the list of its upcoming shows. This yet unnamed project is set to be the remake of 'Nevelot'. It follows the story of two Vietnam war veterans whose lives are disrupted when the woman they both loved dies in a car accident. Richard Gere stars in the lead role and will also serve as executive producer. The series is being adapted by Howard Gordon, who has previously worked on 'Homeland', another Israeli remake.
21. Calls (2019)
We all call one person or another every day. It could be a family member, a friend, a client or a business partner, we experience and share stories with each other every day, simply through the act of whispering in their ears from a distance far away. Timothee Hochet's upcoming series is based on this concept. The show aims to introduce a new method of storytelling to its audience. Just like any normal call, 'Calls' will have a minimum to no video. Real life-audio sources will be used to convey the stories to the audience. This is just the basic gist. The show is still in development, so expect some more changes by the time it releases. It will interesting, nonetheless.
20. Losing Earth (2019)
The issue of climate change is something that we can't simply turn our eyes away from. Ignoring a problem only makes it worse, and if we want the Earth as it is, or even better than, now, some substantial steps need to be taken. A fraction of people tried this back in the 80s. The scientists had begun to see the effects of the damage we were doing to Earth. They, along with other activists, tried to make everyone aware of this condition back then, and are trying to do so even now. An article was written by Nathaniel Rich covering this story. While a book is slated for release, Apple has bought the rights for the content and is developing a series on it.
19. Untitled Brie Larson Project (TBA)
If you think Brie Larson is done kicking ass after her role in 'Captain Marvel', then, fortunately, you are highly mistaken. She is another big star to sign a deal with Apple for its upcoming series. The source material for the story comes from Amaryllis Fox's yet to be released memoir, 'Life Undercover: Coming of Age in the CIA'. It follows her story, starting from her early years in the secret service and her further experiences. Larson is set to play the lead role and will also be a part of the executive producers' team. The book to screen adaptations will be overseen by Megan Martin, who has previously worked on shows like 'Animal Kingdom' and 'The Following'.
18. Little America (2019)
Kumail Nanjiani made his name in Hollywood by working in shows like 'Silicon Valley' and 'Frankin and Bash'. The most shining moment in his career came in the form of 'The Big Sick', the Academy Award-nominated a film that was written by him and his wife Emily Gordon, their story serving as the material for the screenplay. Now, he has joined forces with Apple to tell the story of immigrants in America. But it will be nothing like what you have seen before. It will be funny and true, sometimes bitter, but mostly sweet, just like any immigrant family in America. It is inspired by the collection of stories that featured in the Epic Magazine.
17. For All Mankind (2019)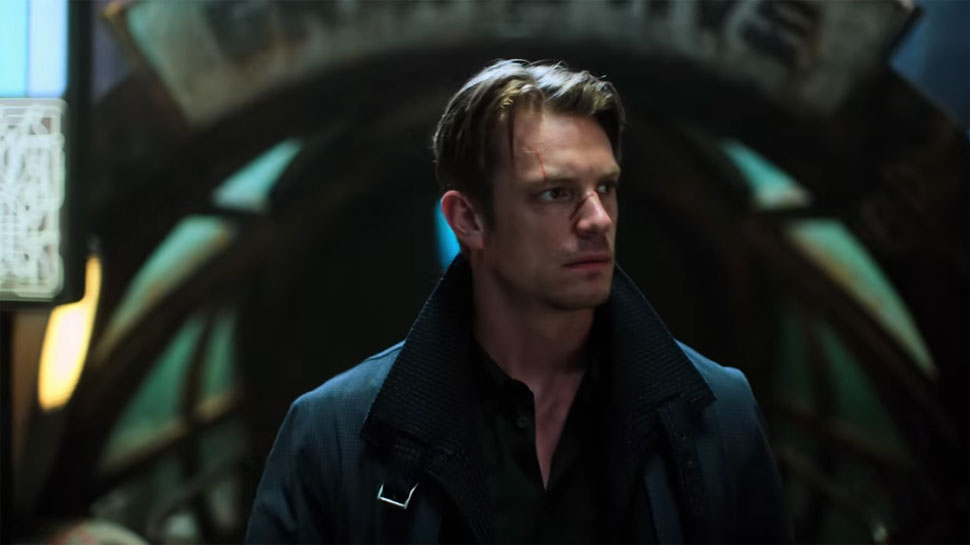 Looking back at history, one can easily say that the last century was one of the most tumultuous times in history. Two wars that totally broke the spirit of humanity, the Great Depression that broke the economy, and the Cold War that lead to the breaking of the Soviet Union- the list goes on and on. And honestly, I can't say that the mess has been cleared. One of the results of the Cold War was the Space Race. Because they couldn't declare active war against each other, America and Russia busied themselves at beating the other party in all sorts of latent competition. This upcoming sci-fi drama explores an alternate reality of the timeline where "the space race never ended".
16. Central Park (2019)
Animated shows are a part of every big network's programme slate. So, why should Apple be behind them? 'Central Park' serves as the animated comedy for the streaming service. The premise follows the story of a family whose whole life revolves around taking care of Central Park. Their job becomes even more critical when danger looms over the future of the park. Now, they have to save it and do a big favour to the world. Loren Bouchard has created the series. She has previously created series like 'Bob's Burger'. Josh Gad, Kristen Bell, Stanley Tucci, Daveed Diggs and Kathryn Hahn are set to voice various roles.
15. Home Before Dark (2019)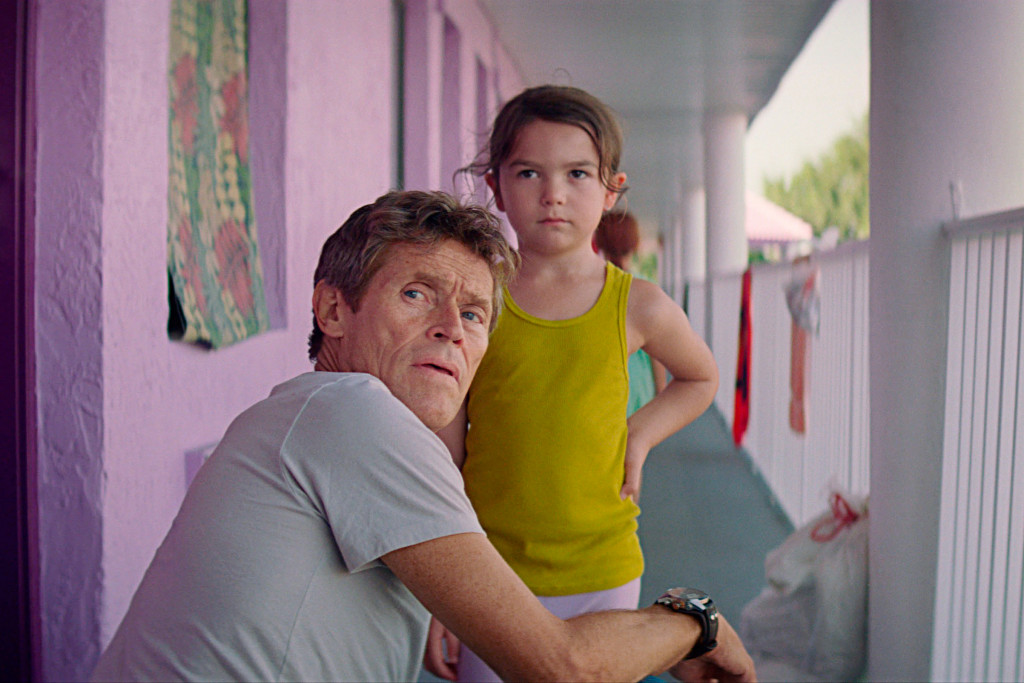 Hilde Kate Lysiak is a member of the Society of Professional Journalists. She is the publisher of a local newspaper in Pennsylvania. 'Home Before Dark' is the series that is based on her life story. And let me break the twist to you if you don't already know about her, she's just 12! Feeling unaccomplished yet? Wondering how a person of her age could have already accomplished so much? To have all your questions answered, you must definitely watch this series. It is created by Dana Fox and Dara Resnik with Brooklyn Prince set to star in the lead role. Prince has previously appeared in Academy Award-nominated film of 2017, 'The Florida Project'. Jim Sturgess, Abby Miller and Louis Herthum star in the supporting roles.
14. Time Bandits (2019)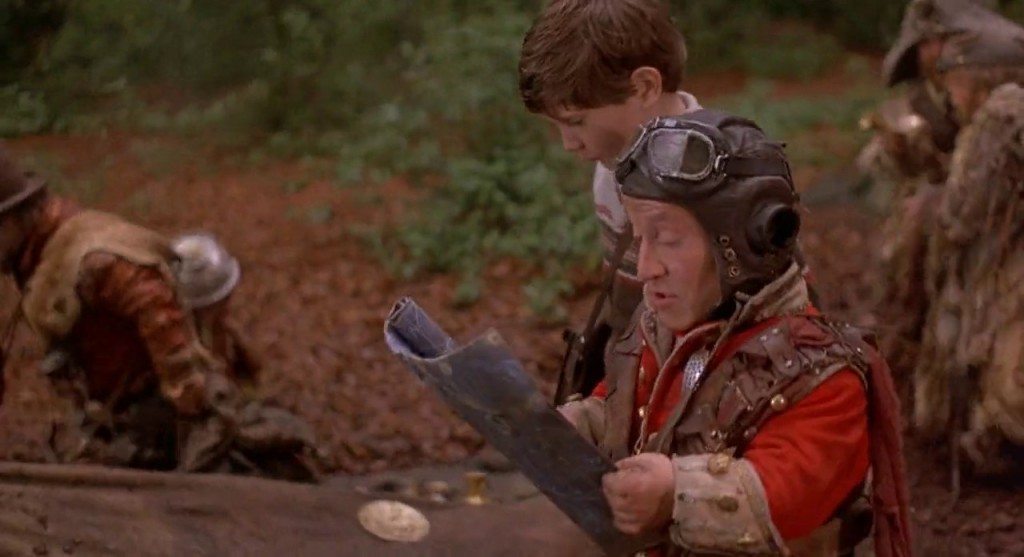 'Time Bandits' is a 1981 film that stars Craig Warnock as Kevin, an 11-year-old boy who has a fascination for stories set in another time. His parents dismiss his imaginative stories because he's just a kid. This is why they don't believe him when he tells them about the fantastic things happening in his room, and the world that his bedroom wall opens up to. The film was a huge commercial and critical success. It is considered the first instalment in the "trilogy of imagination" by director Terry Gilliam. Apple is turning it into a series, and Gilliam will be joining the project as a producer. Taika Waititi has been brought on board to serve as its director.
13. Mythic Quest (2019)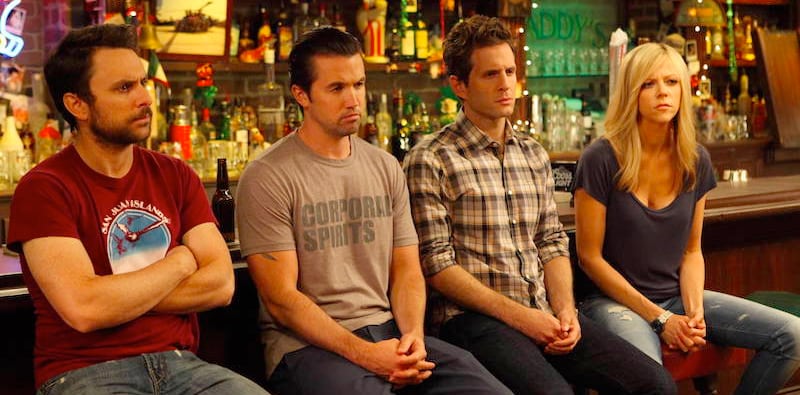 Do you love video games? Do you want to know how your favourite form of entertainment is developed? 'Mythic Quest' may give you an idea of that. Rob McElhenney, who is known for his role in 'It's Always Sunny in Philadelphia' has created this series with his co-star, Charlie Day, also known for her work in 'Horrible Bosses', 'Pacific Rim' and 'The Lego Movie'. The premise is set in the environment of a video game development studio. The cast includes McElhenney, F. Murray Abraham (known for 'Amadeus', for which he won an Academy Award), Imani Hakim (known for 'Everybody Hates Chris' and 'The Gabby Douglas Story') and David Hornsby (another co-star of 'It's Always Sunny in Philadelphia').
12. My Glory Was I Had Such Friends (2019)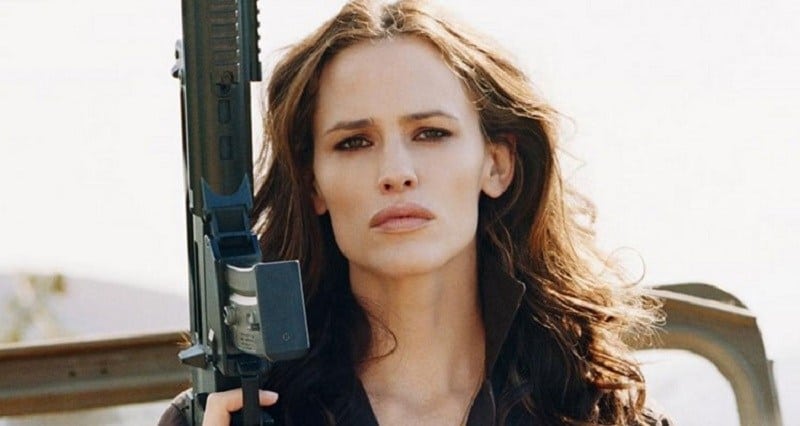 Friends are very important. Whether it is for spreading the happiness of good times or sharing the burden of difficult ones, if you have people you can rely on, then everything becomes easier. The memoir of the same name by Amy Silverstein focuses on this point. It shows how even the most resilient of people need the support of their family and friends around them. Silverstein needed this while waiting for a heart transplant, the lack of which would mean an end to her life. Jennifer Garner is set to star in the lead role and will be producing the series along with Silverstein, J. J. Abrams, Ben Stephenson and Karen Croner. The rest of the cast has not been finalised yet.
11. Little Voice (2019)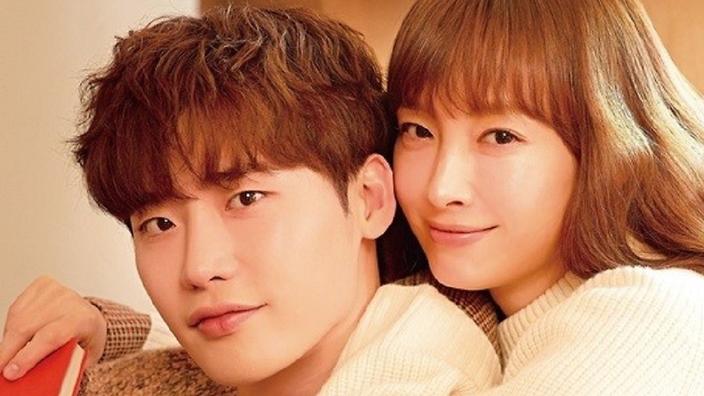 Featuring another collaboration between Abrams and Stephenson, who will executive produce, this series is a romantic comedy. It follows the life and adventures of its protagonist who is in their early twenties. This is the time in life when you begin to explore the world, and more than that, begin to explore yourself. This is the time when you find your passion, your drives and your voice. 'Little Voice' focuses on that journey while delivering a wild tale of romance that will inspire your own self. Jessie Nelson, best known for 'I Am Sam', is set to write and direct the pilot episode. She will also be a part of the producers' team, which also includes the name of singer-songwriter, Sara Bareilles.
10. Defending Jacob (2019)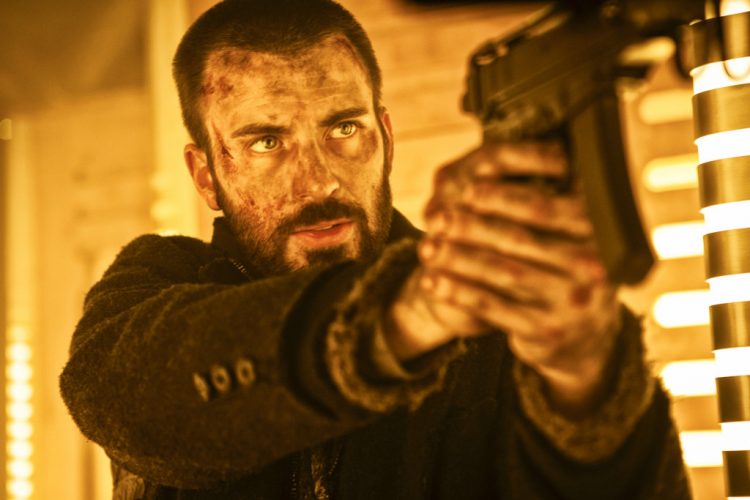 'Defending Jacob' is a novel by William Landay, and follows the investigation of the murder of a 14-year-old boy. The man carrying out the investigation has a son of the same age as the victim. In fact, some evidence points to his son's involvement in the murder, but he rebuffs it, not for a second believing that his son could have anything to with it. However, when substantial evidence is food, his son is accused of murder. The series is developed by Mark Bomback and stars Chris Evans and Michelle Dockery in the role of the parents, with Jaeden Martell (best known for 'It' and 'St Vincent') playing the role of their accused son.
9. Dickinson (2019)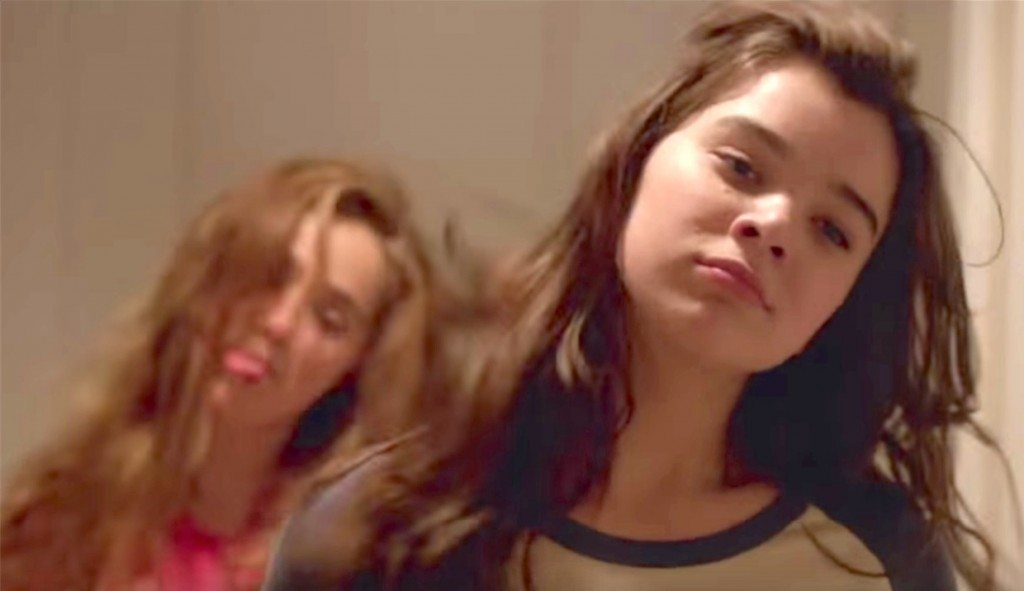 Emily Dickinson was a 19th-century poet. She was a recluse who stayed away from people, all her life as much as she could (an epitome of an introvert). Like many other artists, her talent wasn't fully recognised until after her death. But this is not the story of her demise. It is the story of her life and the time which she was way ahead of. This comedy-drama has found its protagonist in Hailee Steinfeld (known for 'True Grit', 'Begin Again', 'The Edge of Seventeen'), who will bring Dickinson's story to life, focusing on the closest relationships of her life. Jane Krakowski, Toby Huss, Anna Baryshnikov and Ella Hunt are a part of the main cast. The series is created by Alena Smith.
8. Pachinko (2019)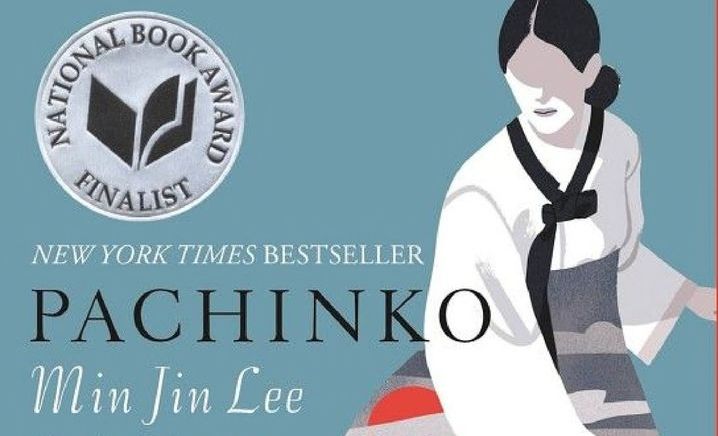 If you are interested in Japanese and Korean culture but don't watch their films or shows because you don't like dubbed versions, then 'Pachinko' can solve that problem for you. It is a novel written by Min Jin Lee. Apple has bought the rights to it and is adapting it as a television series. The story follows a family's journey who have to migrate to Japan. The story is full of a great number of characters, which shouldn't be a problem for you if you watch 'Game of Thrones'. The premise is set in the late 19th century, so there's historical fiction for you. Soo Hugh will serve as the writer and will executive produce the show along with Lee.
7. Shantaram (2019)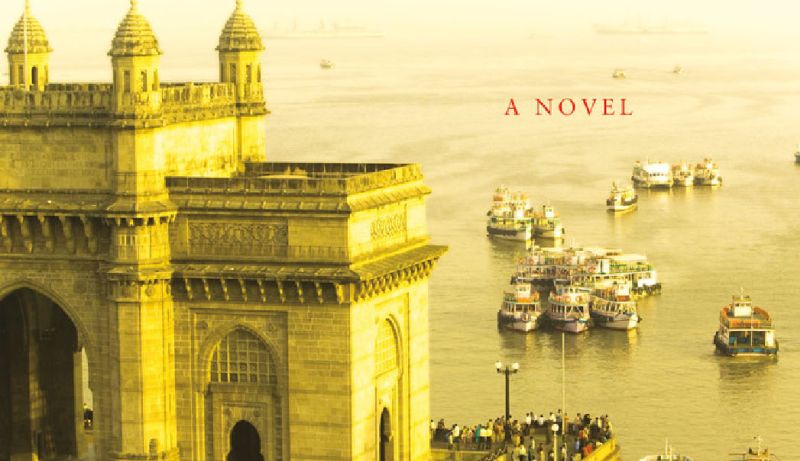 Some people live such exciting lives that it becomes very hard to accept that their stories are real. Gregory David Roberts' is one such story. He was an addict and a criminal. He was accused of armed robberies and the smuggling of drugs. His trademark style of looting people was to be polite to them, using the golden words "please" and "thank you" every time. But this act of courtesy didn't stop him from being sent to jail, which he broke out of. He fled to India and stayed there for one whole decade. And this is not even the end of. His story is long and entertaining. He put it into words in his novel titled 'Shantaram', which has become the source material for the upcoming series by Apple.
6. Foundation (2019)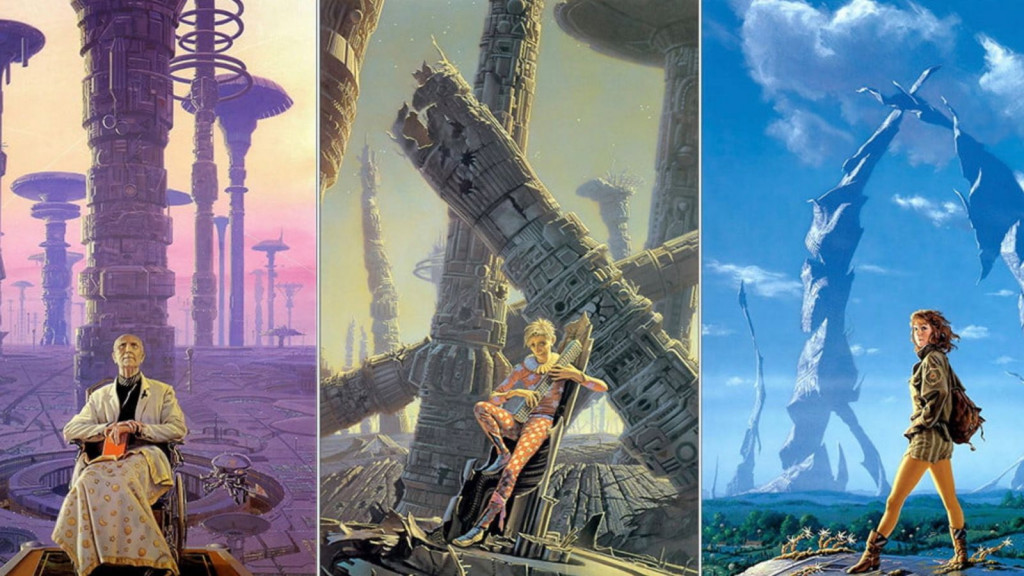 One of the most anticipated upcoming sci-fi shows is the adaptation of Issac Asimov's sci-fi fantasy novel, 'Foundation'. It is set in a world where a man discovers that their universe will fall into dark times unless the series of events is accelerated and the bad thing is mitigated before it turns into the worst. This leads him to bring together a group of people whose mission is to overthrow the current governmental system of the galaxy. The first series is set to have ten episodes and Asimov's daughter, Robyn, will be a part of the executive producer team. The cast hasn't been finalised yet.
5. Truth Be Told (2019)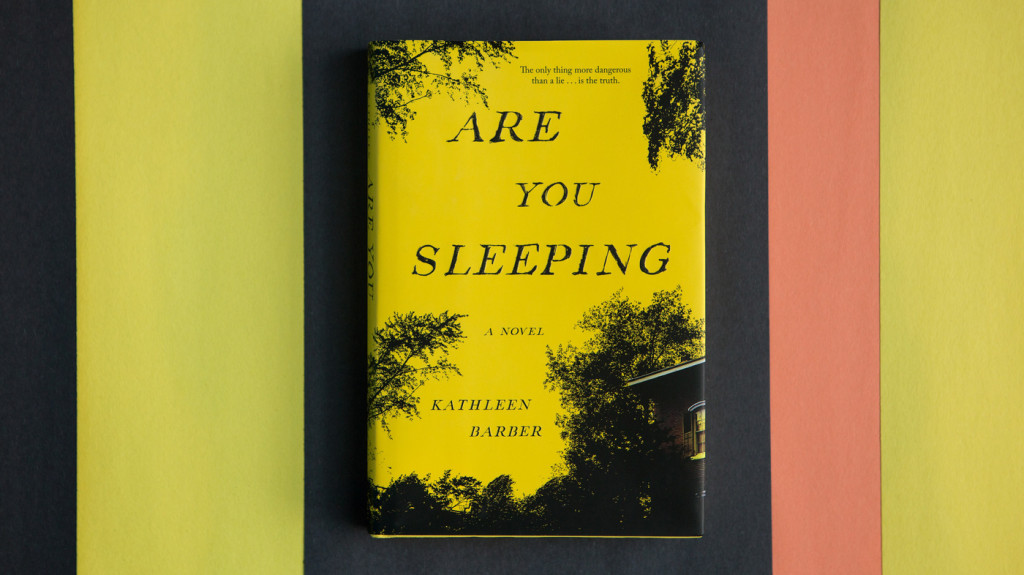 Don't you love a good murder mystery? Do you love it better when it is based on a true crime? Lately, a surge has been noted in the audience's tendency towards watching true crime series and listening to such podcasts. Kathleen Barber's novel, 'Are You Sleeping' focuses on this current trend. It follows the story of a woman named Josie Buhrman. Talk about a dysfunctional family and Josie's will win the prize. Her father was murdered and after that things took a downward spiral for her whole family. In order to escape from her past, she ran away to New York, where she a new life with a different name. However, a recent podcast reopened her father's case, and everything came tumbling down after that.
4. Servant (2019)
If you love watching psychological thrillers, then Apple has got you covered. Marking another genre off of its list, Apple has collaborated on it with M. Night Shyamalan, who is basically the poster boy for twist endings. The concept of the story is developed by Tony Basgallop who has previously worked on 'Inside Men', 'What Remains' and 'To the Ends of the Earth'. The premise suggests that the story follows a couple who hire a nanny for their infant. However, there are some secrets that some people are hiding. The cast includes Lauren Ambrose ('Six Feet Under', 'Where the Wild Things Are') and Toby Kebbell ('Wrath of the Titans', 'Fantastic Four', 'Black Mirror') as the couple, while Nell Tiger Free stars as the nanny. Rupert Grint is set to star in a supporting role.
3. See (2019)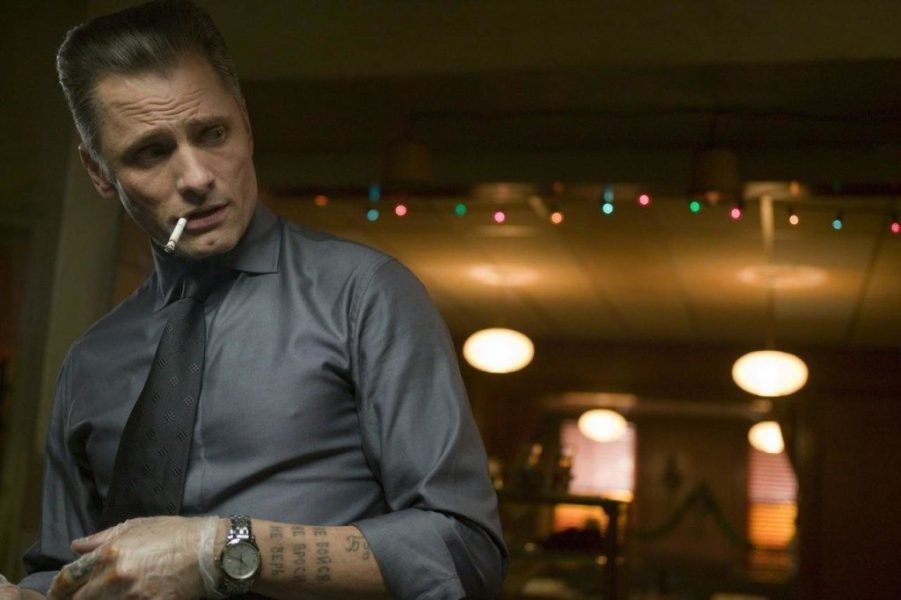 Steven Knight is known for making shows like 'Peaky Blinders' and 'Taboo'. He has also worked on the scripts of critically acclaimed films like 'Eastern Promises', 'Dirty Pretty Things' and 'Locke', which he has also directed. Now, he has developed a sci-fi series for Apple which has a very interesting concept. Set in a future (which I hope is far, far away) where humanity has lost the access of its sense of sight, the show follows the story of a pair of twins who are born with the ability to see. While the world is still learning to get used to their collective blindness and how to survive without it, these twins have some learning of their own. Jason Momoa, Alfre Woodard and Nesta Cooper have joined the main cast.
Read More: Upcoming Amazon Prime Shows
2. The Morning Show (2019)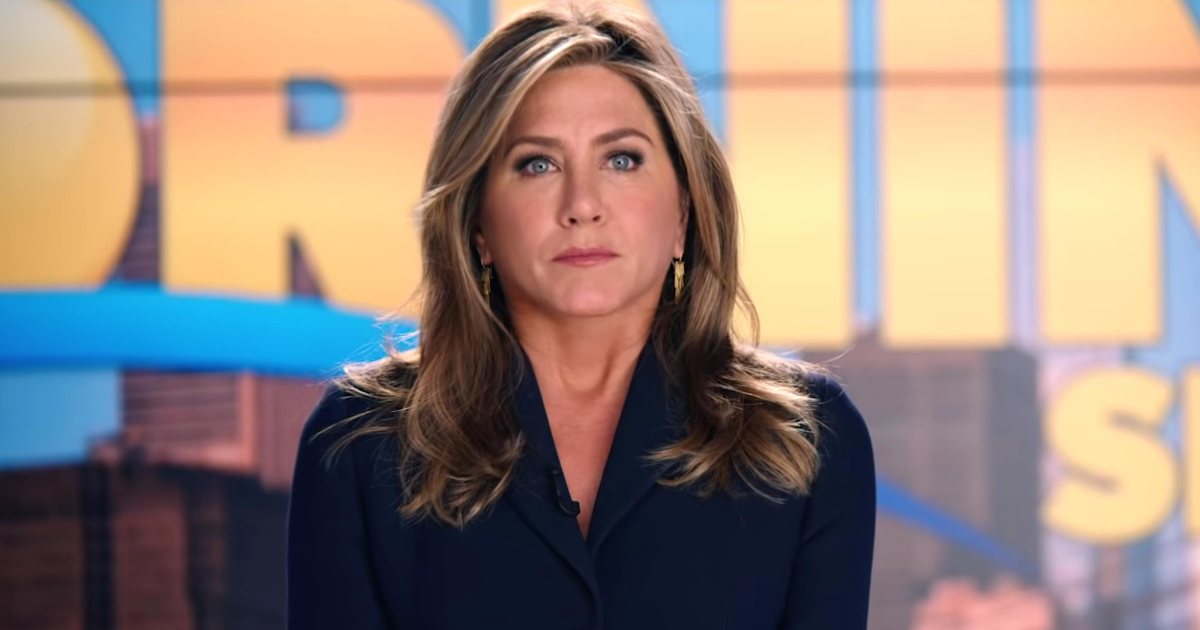 'The Morning Show' marks the second collaboration between Apple and Reese Witherspoon, and this is when the service hasn't even started yet! The show has some big names attached to it. The cast included, along with Witherspoon, Jennifer Aniston, Steve Carell, Gugu Mbatha-Raw and Mark Duplass. The show takes a look into the personal and professional lives of the people who start the day of the rest of the country. Working in a morning show comes with its own set of custom-made struggles and that is what this series is all about. Jay Carson serves as the writer and the showrunner for the show. His previous credits include 'House of Cards' and 'The Front Runner'.
Read More: Upcoming Hulu Shows
1. Amazing Stories (2019)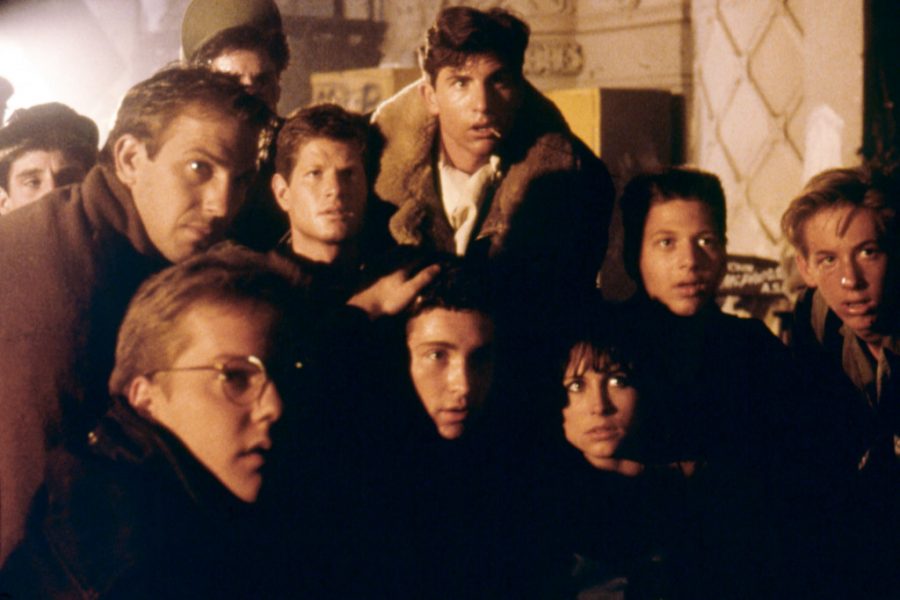 One of the best directors of all time has a special treat line-up for you. 'Amazing Stories' was an anthology series that aired on NBC back in 1985. Like its contemporaries, 'The Twilight Zone' and 'The Night Gallery', it was full of sci-fi, sometimes horror and supernatural stories. Some of the episodes were directed by Spielberg himself, who was also its creators. The list of other directors includes some of the best names in Hollywood. The show won multiple Emmys but ended only after two seasons. Spielberg has decided to bring the show back by striking a deal with Apple. With 'Black Mirror' continuing to wow the audience, and 'The Twilight Zone' back in business, Apple will need an anthology series of its own to present strong competition to its competitors.
Read More: Upcoming Netflix Shows