With the advent of streaming services like Amazon Prime, it has become easier for viewers to broaden their horizons and delve into international cinema. While Hollywood continues to expand and strengthen its reach, there is another country that has expanded its viewer base exponentially- Korea. Korean movies have garnered interest due to their fresh material, a different culture for exploration, and new stories. If you are in the mood to watch something that is not produced in Hollywood, Korean films are highly suggested. And thanks to streaming platforms, they are now at our fingertips.
14. Train to Busan (2016)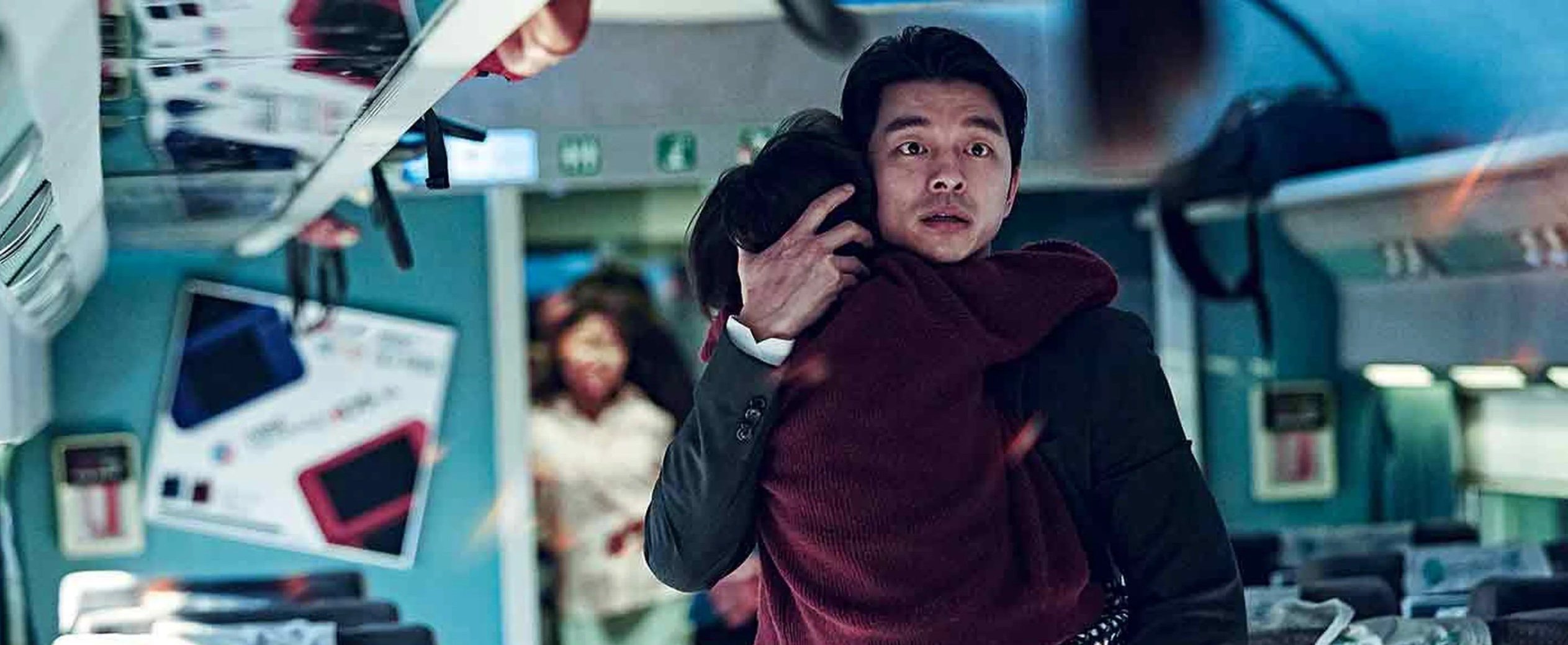 Set amidst a devastating zombie outbreak in South Korea, 'Train to Busan' revolves around hedge fund manager Seok-woo and his daughter, Soo-an, as they travel from Seoul to the coastal city of Busan. Meanwhile, a chemical spill in a different part of the city starts a horrifying zombie outbreak and has citizens scurrying to find a way out of the massacre. However, when an infected person manages to get on the train Seok-woo and Soo-an are traveling on, every passenger is thrust into a fight for survival against time as the virus spreads like wildfire from one carriage to the next. You can watch the movie here.
13. The Man from Nowhere (2010)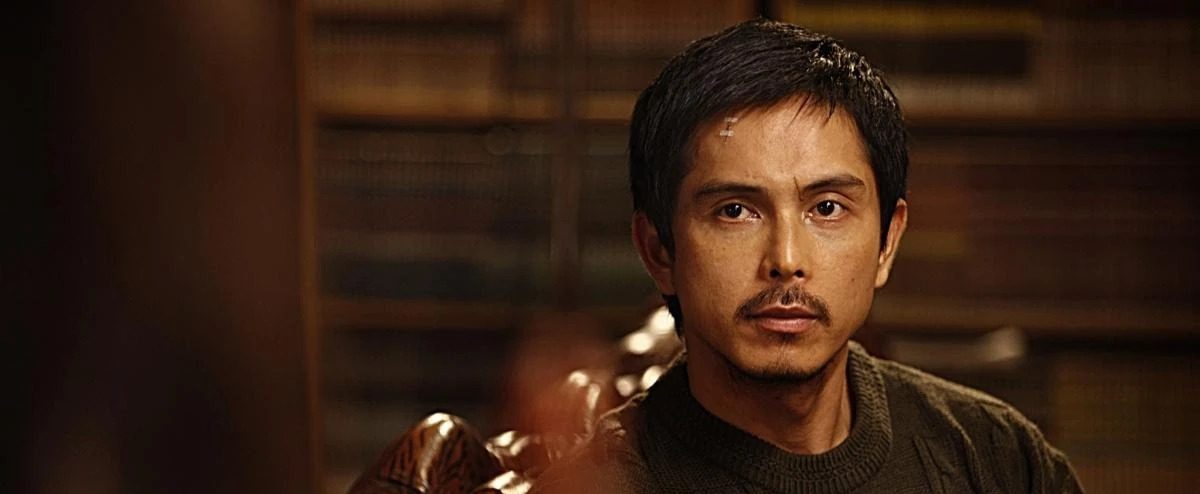 'The Man from Nowhere' revolves around Cha Tae-Sik, a pawnshop owner who comes across as a loner but shares an incredible bond with a little girl named So-mi. The trouble starts when So-mi's mother, Hyo-Jeong, steals a bag of opium from crime lord Oh Myung-Gyu on the advice of her lover. While Myung-Gyu is initially unable to get the opium back as Tae-Sik beats his men up, the crime lord soon realizes that the pawnshop owner is pretty fond of So-mi. Hence, in a last-ditch attempt, he kidnaps the little girl, forcing Tae-Sik to face all kinds of odds to save his friend. You can watch the movie on Amazon Prime Video here.
12. Burning (2018)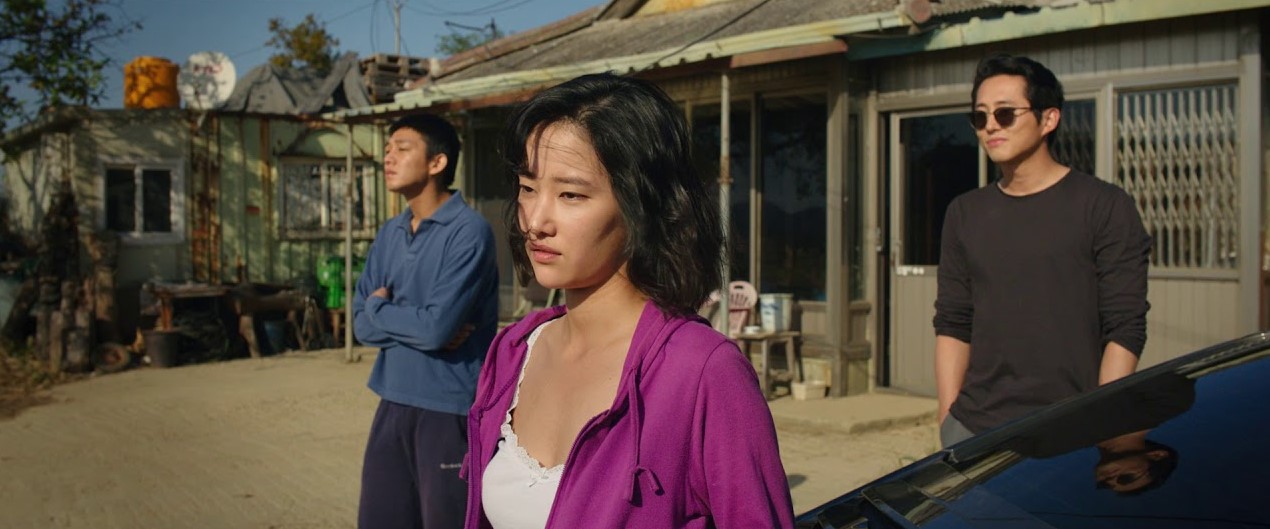 'Burning' revolves around aspiring novelist Lee Jong-Su, who comes across his old classmate, Hae-mi, and strikes up a romantic relationship with her. However, with Hae-mi about to embark on a trip to Africa, she instructs Jong-Su to take care of her house and her cat, Boil, while she is away. Like a dutiful partner, Jong-Su completes all his chores but is dismayed when Hae-mi returns with another man whom she introduces as Ben. Surprisingly, Ben appears quite mysterious initially, but he soon reveals his hobby of burning an abandoned greenhouse every two months, which naturally shocks Jong-Su. Moreover, with Hae-mi suddenly disappearing after a mysterious phone call, Jong-Su wonders if Ben is behind the whole tragedy. You can experience 'Burning' here.
11. The Wailing (2016)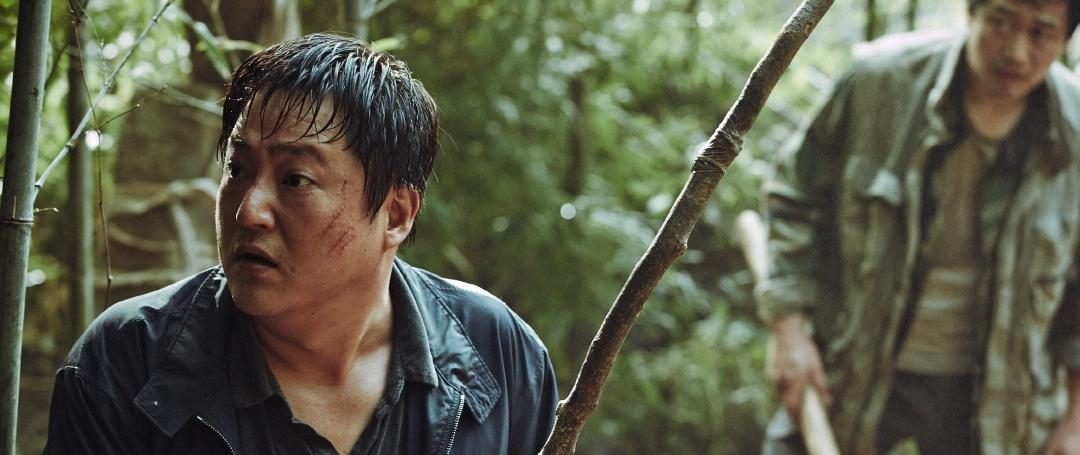 Revolving around the mountain village of Goksung, the narrative portrays how a sudden outbreak of horrifying murders and an unexplainable viral disease completely wrecks the once-peaceful region. With the state of affairs seeming more like a demonic curse, even the police sergeant's daughter, Hyo-jin, falls ill with the deadly disease. However, the village people soon realize that the destruction started after a mysterious, reclusive stranger arrived to live high in the mountains. Even with the community hell-bent on having their way with the stranger, police sergeant Jong-goo shoulders the responsibility of clearing out the fog and revealing the truth in a thrilling narrative that grips the audience until the last scene. You can watch 'The Wailing' here.
10. A Taxi Driver (2017)
Based on actual events and set in 1980, 'A Taxi Driver' follows Man-seob, a taxi driver in Seoul. A father of one, Man-seob struggles to survive and passes his days living hand to mouth. However, fate seems to smile on him when he learns of a foreign national who is willing to pay good money for a ride to Gwangju city. Unknown to the taxi driver, the foreigner in question is a German reporter with a hidden agenda. As they travel into the city, they get entangled in a tussle between the government and citizens during a student protest, leaving Man-seob's fate in the balance. You may watch 'A Taxi Driver' on here.
9. The Flu (2013)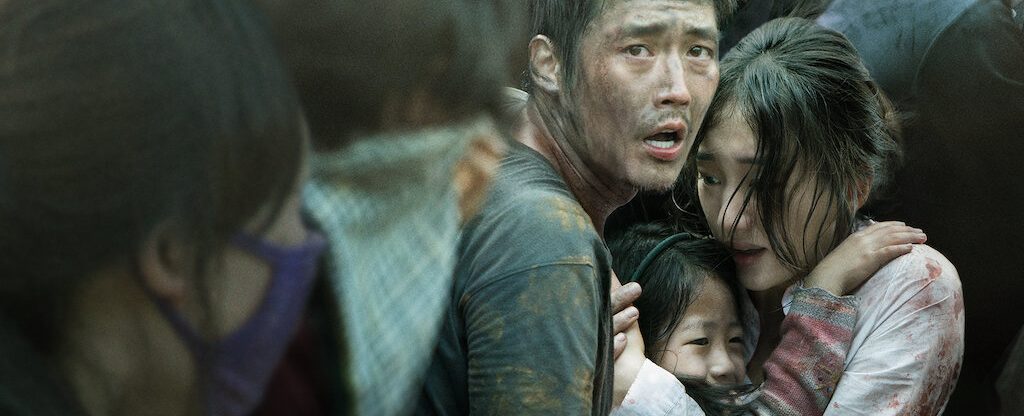 With a pandemic now a reality, we can relate to any film that deals with it much better. In Kim Sung-su's 'The Flu,' we see what now seems to be a premonition of the coronavirus pandemic: a deadly airborne virus, people in masks, the affected ones falling sick, a drastic rise in the death toll, hospitals running out of beds, quarantine zones and a city shut down. Set in Bundang, Seoul, the movie shows the horror that we all have been through and yet doesn't fail to give us the chills. While the government decides to kill the infected, a rescue worker tries to find the blood serum that will help develop a vaccine. The cast includes Jang Hyuk, Soo Ae, Ma Dong-seok, and Park Jung-min. You can watch the movie here.
8. No Tears for the Dead (2014)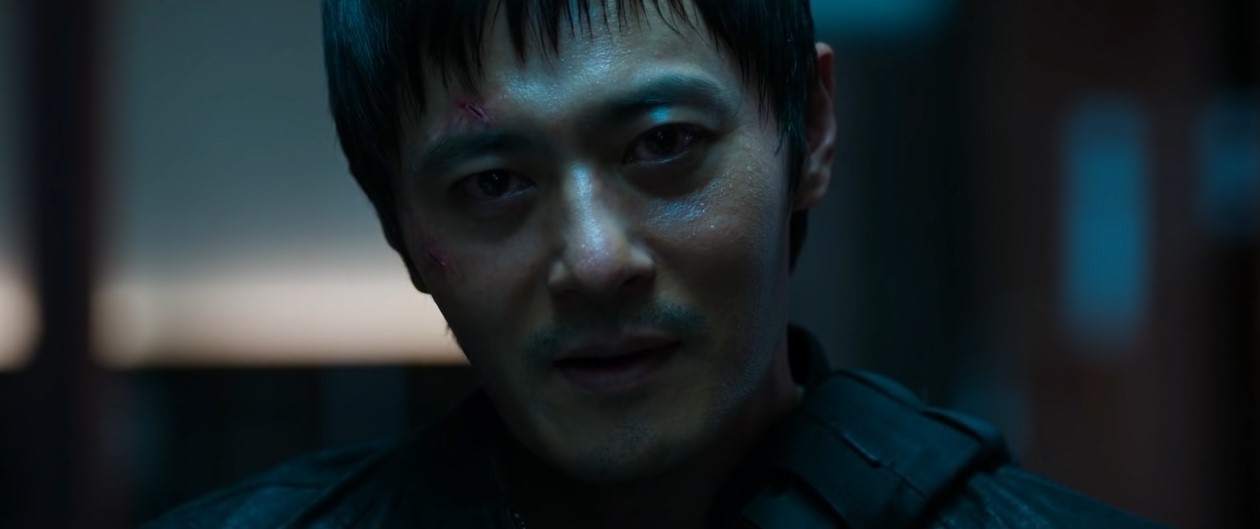 'No Tears for The Dead' follows professional hitman Gon, who accidentally shoots and kills a little girl while carrying out a hit in the United States. Although Gon tries to get drunk and forget the incident, his boss soon orders him to South Korea and murder the girl's mother to tie up all loose ends. Wracked with guilt, Gon makes his way over to South Korea but is unable to deliver the killing blow. However, his act forces the boss to send another assassin behind the woman, and once Gon comes to know of it, he readies himself to fight for the mother of the girl he killed. You can stream the movie here.
7. Tunnel (2016)

'Tunnel' revolves around car salesman Lee Jung-soo, who is in a hurry to reach home and celebrate his daughter's birthday. However, when passing through a mountain tunnel, the structure collapses on his vehicle, trapping the car salesman inside. Although Jung-soo can call home and ask for help, he soon realizes that he might not be rescued for a while, and with just two bottles of water and a birthday cake in the car, survival might not be the easiest. Nevertheless, he clings on to dear life and communicates with his loved ones while the authorities mount a rescue operation. However, with the rescue operation halting work on a second tunnel, citizens begin debating on whether saving a single life is worth the effort and money. You may stream 'Tunnel' here.
6. The Last Princess (2016)
'The Last Princess' follows Deok-hye, the last princess of the Joseon Dynasty, as she is forced to leave a Japan-occupied South Korea and move to Japan. Life in the foreign country is pretty harsh, and although Deok-hye struggles to maintain her dignity, the life of luxury she was accustomed to seems a far cry from her present state. The princess tries her best to return home plenty of times, but her efforts are always in vain. However, when Deok-hye comes across her childhood sweetheart, Jang-han, the pair decide to take one last chance at returning to the place they used to call home. You can watch the movie on Amazon Prime Video here.
5. Midnight (2021)
What happens when a deaf witness becomes the target of a serial killer? 'Midnight' is a Kwon Oh Seung-directed psychological thriller that addresses this question. A normal night turns into a life-threatening one for Kyeong-mi (Jin Ki-Joo), a deaf sign language counselor after she witnesses a murder. Serial killer Do-sik (Wi Ha-joon) doesn't want to leave any witnesses and thus chooses her as his next target. Whether and how Kyeong-mi escapes and brings the killer to justice is what the movie entails. No less than a horrifying experience, 'Midnight' is a gripping flick that you can watch here.
4. Along With the Gods: The Two Worlds (2017)

'Along With the Gods: The Two Worlds' is a take on there being more to life than death, or rather, life goes on even after death. Directed by Yong-hwa Kim, the movie shows firefighter Ja-hong dying on duty and being guided in the afterlife by three guardians. Over a period of 49 days, Ja-hong will have to successfully pass the seven trials through Hell to be greenlit for reincarnation. But there's more to Ja-hong's earthly actions than just rescuing people that may affect the decision of King Yeomra, including his strained relationship with his mother and brother. Will he be able to pass the tests? The cast of 'Along With the Gods: The Two Worlds' includes Ha Jung-woo, Kim Hyang-gi, Cha Tae-hyun, and Ma Dong-seok. You can watch the film here.
3. The Great Battle (2018)
While the advancement in technology has led to the development of weapons, we cannot deny the grandeur that swords, daggers, bows, and arrows have. 'The Great Battle,' directed by Kim Kwang-sik, showcases the historical event of the Battle of Ansi and its siege, fought between the forces of the Goguryeo kingdom of Korea and the Tang Dynasty of China. An epic action flick, 'The Great Battle' stars Jo In Sung, Nam Joo-hyuk, Park Sung-woong and Park Byung-Eun. You can experience the epic right here.
2. Blade of the Immortal (2017)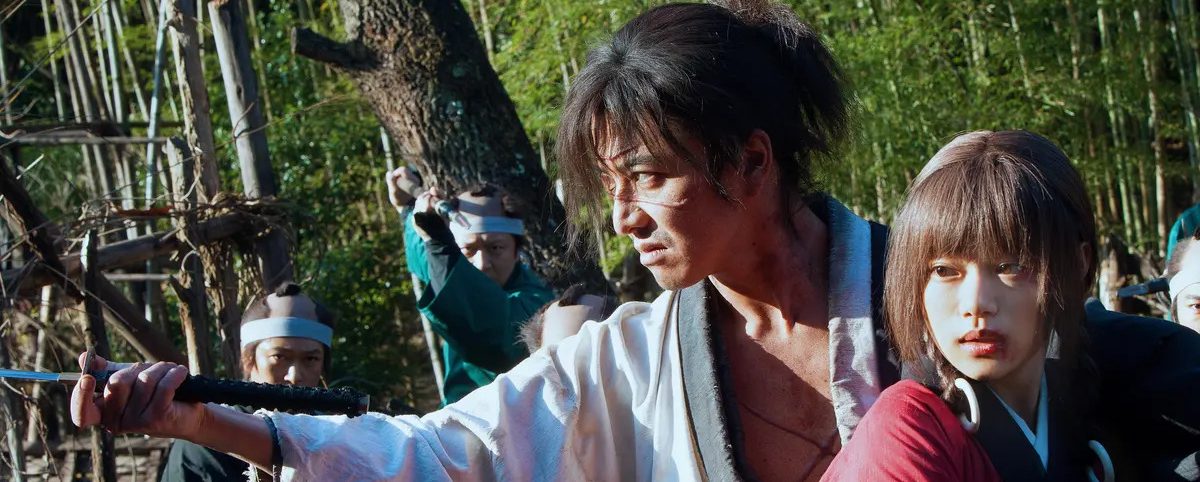 Speaking of swords and daggers, 'Blade of the Immortal' is for those who aren't bothered by blood and gore when watching an action movie and rather get a kick out of it. Directed by the legendary Takashi Miike, the guy behind '13 Assassins,' this movie tells the tale of an immortal samurai, Manji, who agrees to help and train a young girl, Rin Asano so that she can avenge the murder of her father. Together, they take on the culprits, the Ittō-ryū samurais. The movie is based on the popular manga series of the same name by Hiroaki Samura. It stars Takuya Kimura, Hana Sugisaki, Sota Fukushi, and Hayato Ichihara. You may stream the movie here.
1. Unstoppable (2018)

Directed by Kim Min-ho, the movie shows Don Lee, aka Ma Dong-seok's character Dong-Chul, a former gangster and a fighter, going into "unstoppable" mode after his wife is kidnapped by Gi-tae, a guy involved in human trafficking. The movie is bound to get the viewers to react to every punch that Dong-Chul lands on those who stand in the way of finding his wife. Min-ho makes full use of Don Lee's undeniable swagger to give us an action-packed thriller motivated by love. You can watch the movie here.
Read More: Best Korean Movies of All Time