With the advent of streaming services like Amazon Prime, it has become easier for the viewers to broaden their horizons and delve into international cinema. While Hollywood continues to expand and strengthen its reach, there is another country that has expanded its viewer base exponentially in the last couple of years. Korean movies have garnered the interest of the viewers because it provides some fresh material, a different culture to explore and new stories to watch.
So, if you are in a mood to watch something that is not produced about Hollywood, I highly recommend the Korean cinema. And the best news is that you don't have to even go to a movie theater to do that since most of the online streaming services have recognized this need of people. They are now streaming movies from around the world and have quite a collection of Korean films. Without further ado, here's the list of top Korean movies on Amazon Prime that you can watch right now. All of these are really good and worth your time.
15. A Bittersweet Life (2005)
One of the best South Korean action films you will ever come across, 'A Bittersweet Life' is the tale of a gangster called Kim Sun-woo who has fallen in some deep trouble after not following the instructions of his boss. Kim was asked to kill his boss's girlfriend who is having an affair with someone else. Kim follows her closely, but instead of carrying out his orders, he ends up falling in love with her. This naturally angers his boss and leads to a bloody face-off where Kim finds himself all alone against the people he was extremely loyal to even recently. The film has some rather realistic action sequences, coupled with a solid performance in the leading role by Lee Byung-hun.
14. Trapped Abroad 2 (2014)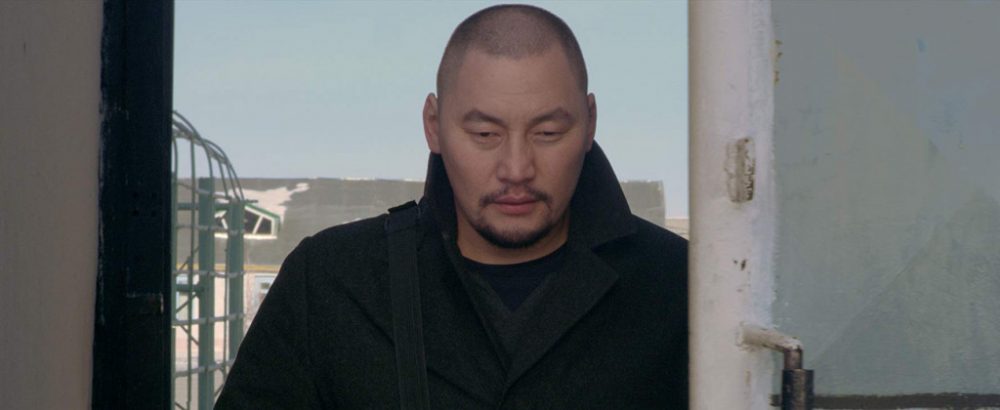 Friendship and loyalty are very important things in one's life. While some people hold on to it, giving up everything for it, others don't place it in as much high regard. For Garid, his friendship with Tegshee was everything, So, when the latter found himself being convicted of murder, Garid jumped in to save him from his miserable fate. He took the blame upon himself and served time in place of Tegshee. It took some years, but Tegshee was finally able to get Garid out. While Garid thought that this was an act of loyalty that his friend had for him, soon, Tegshee's motives became clearer.
Read More: Best Anime on Hulu
13. Han Gong-ju (2013)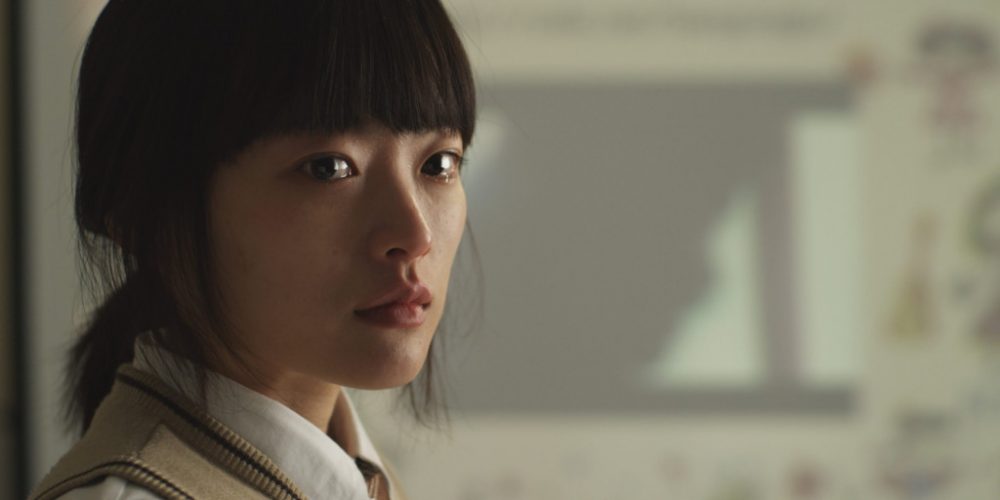 Translated into English as 'Princess', this film tells the story of a young girl who is going through a very difficult and tumultuous phase in her life. Her life is haunted by an event in which she swears to everyone that she did nothing wrong. A police investigation begins and she is forced to leave her school and hometown to escape the judging eyes of the people who seem to have tagged her guilty even when the investigation is still ongoing and no proof has been found against her. Transitioning to another school makes her life even more difficult as she is alone most of the times and doesn't have any friends. The question remains, what made her leave her already settled life? What was it that made her run away from her hometown?
Read More: Funniest Movies on Hulu
12. Scandal Makers (2008)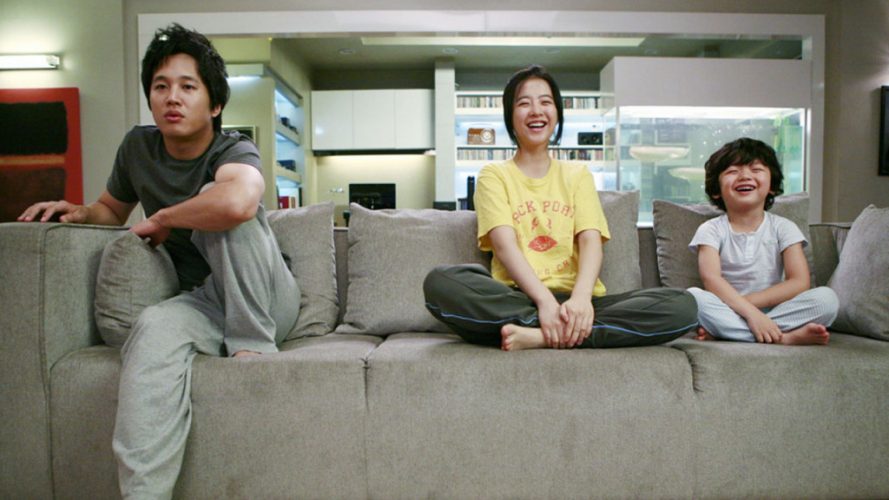 Nam Hyeon-soo is still in his thirties, so that doesn't make him too old. He was a former teen idol and now pursues a career as a radio DJ. One day a young girl comes to him and tells him that he is her father. Nam Hyeon-soo finds it hard to believe so he conducts a paternity test and it turns out that she really is his daughter. What makes things even more interesting is that his newfound daughter comes to live with him and brings along his young son. She starts her career on stage and soon gains popularity. When the daughter's ex-lover, and the father of her child, comes looking for her, he meets Nam Hyeon-soo and thinks that he is romantically involved with her, because the age difference isn't too much. This confusion causes hilarious situations for Nam as he tries to deal with his responsibility of being a parent, and a grandparent.
Read More: Best Zombie Movies on Hulu
11. Wonderful Nightmare (2015)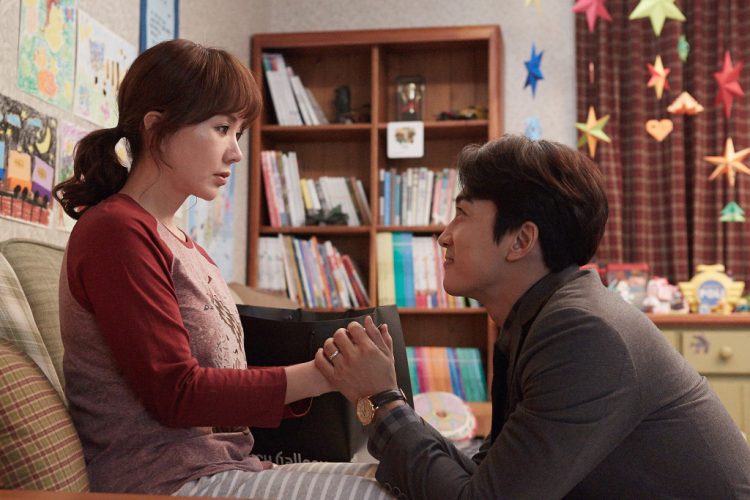 When a man makes a small mistake, it is easily covered up. But, when heaven makes a mistake, it turns out to be of biblical proportions. Yeon-woo was having the time of her life. She had a successful career as a lawyer and was on track for everything that she wanted in life. But, one accident changed everything for her. She died and went upstairs, only to discover that she wasn't meant to die. The problem was that she shared the same name as an old woman who supposed to hit the grave. But, the mistake has been made and Yeon-woo can't go back to being her usual self. But, she can't be allowed to stay dead either. So, she is sent back as someone else. She is to live like a housewife now handling a mundane husband and dramatic kids. As Yeon-woo adjusts to her new life, she discovers a new meaning of everything.
Read More: Best Stoner Movies on Hulu
10. Shoot Me in the Heart (2015)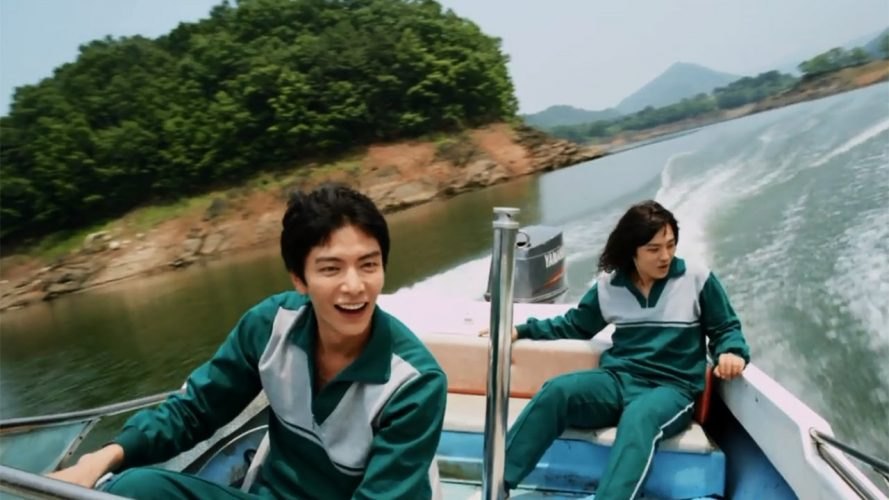 The story of Soo-Myung and Seung-min begins in a mental institution. Soo-Myung had been admitted thereafter he suffered from mental issues triggered by the death of his mother. He has gotten used to the place and even with its unwelcoming staff, he has settled in his life in the institution. Seung-min, on the other hand, is in there for all the wrong reasons. She was proved mentally unstable by her half-brother who wanted her share of the inheritance. So, now she is in here, while her half-brother is out there spending her money. Angered by her condition, Seung-min decides to hatch a plan through which she can escape from the place. Soo-Myung unwillingly becomes a part of it.
Read More: Best Animation Movies on Netflix
9. My Little Bride (2004)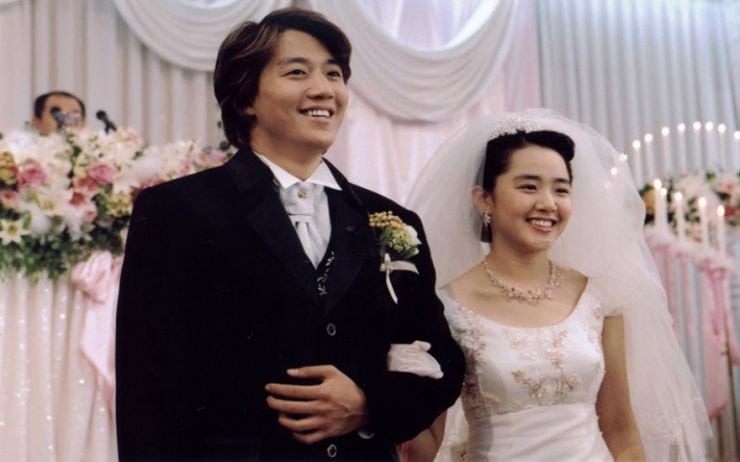 Fate might work in mysterious ways to bring two people together, but it faces strong contention from grandparents who concoct their own plans to make a couple out of each other's grandchildren. 15-year-old Bo-Eun is still a child. She is worried about classes, homework and has a crush on one of her classmates. But, everything changes when her grandfather reveals to her that she will have to marry a guy she hasn't even heard of before because his grandfather had made a pact with someone. So, she marries Sang-min. Sang-min is a few years older than Bo-Eun and is in college. Bo-Eun hides her marriage from everyone and tries to lead a normal life. She makes a boyfriend in school, believing that no one will get to know about it. However, when Sang-min passes out of college, he joins Bo-eung's school as a teacher. Things complicate further.
Read More: Best TV Shows on Amazon Prime
8. Broken (2014)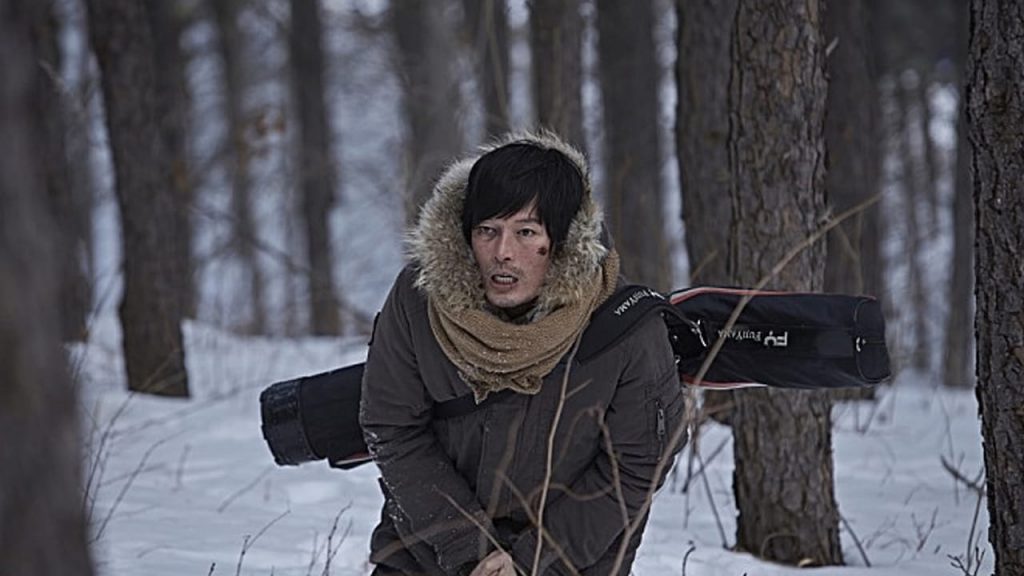 Directed by Jeong-ho Lee, 'Broken' is an intense crime thriller which begins with the body of a teenaged girl being found in a public bathhouse. The girl's father, Sang-Hyeon, is devasted by this incident and is helplessly looking for any clue that would take him to the murderer of his daughter. This is when he gets an anonymous tip informing him about the location of the killer. He looks up the address and finds a man watching the video of him raping and murdering Sang-Hyeon's daughter. Enraged, Sang-Hyeon kills the man, but realizes that there must be a sinister force at play behind the entire fiasco. Meanwhile, the police also start their own investigations into the murder Sang-Hyeon has committed. A pretty dark and disturbing film, 'Broken' is well-made, boasts of some great performances, and holds on to its suspense right from the beginning to the very end.
7. The Man From Nowhere (2010)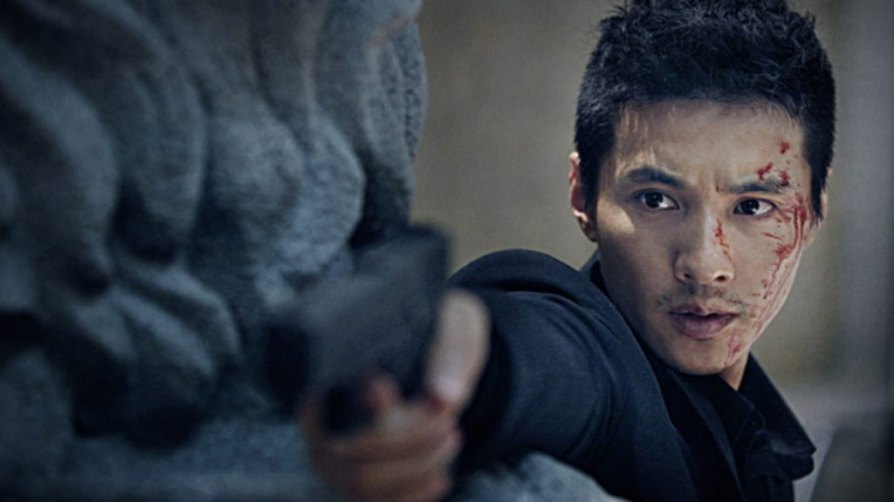 A violent action/thriller, 'The Man From Nowhere' is the story of a pawnshop owner called Tae-shik who was previously a high-ranking special agent. Now a complete recluse, Tae-shik's only human relationship is with a little girl who lives near his shop. This little girl's mother ends up stealing a bag of heroin from a gang of drug traffickers and invites a lot of trouble for both herself and her daughter. When her theft is discovered, both the mother and the daughter are kidnapped by the gang, and the smugglers tell Tae-shik that they'll only let the duo walk free if he delivers one of their consignments. However, when the mother's corpse is found, killed in a rather gruesome manner, Tae-shik understands that the little girl's life might be in danger too. This makes him go on a killing rampage to ensure no harm befalls on the kid whom he loves so dearly. The film is brilliantly made, with Won Bin doing a fantastic job as the leading character. If brilliant action sequences are what you love, this is the film to go for.
6. Method (2017)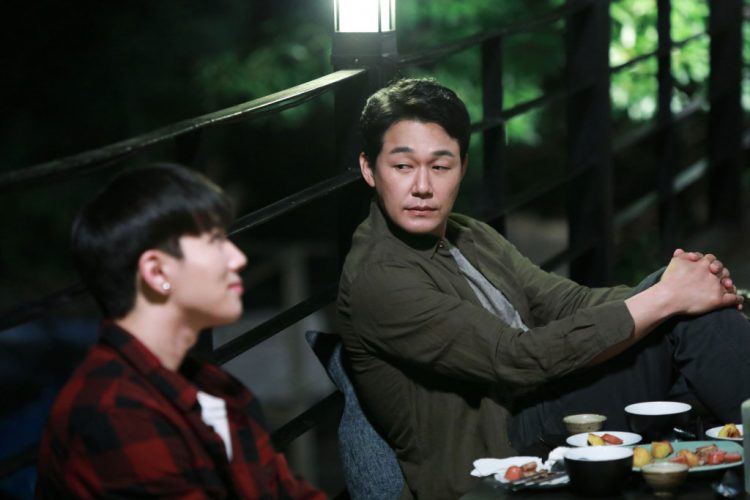 Two actors find themselves in a compromising position when the secret of their love comes out to the world. Jae-Ha was an accomplished actor while Young-woo hadn't had any work in a long time. When they were both cast in the lead in the same play, Jae-Ha showed professionalism while Young-woo threw tantrums and didn't take his work seriously. This makes Jae-Ha frustrated and he calls him out for acting like an utterly unprofessional person. Jae-ha's persona and dedication towards his work attract Young-woo towards him. Soon, Jae-Ha, too, feels the attraction between them even when he has a girlfriend. Their relationship escalates in no time and they are left to give serious thought to their predicament.
Read More: Funniest Movies on Amazon Prime
5. Welcome to Dongmakgol (2005)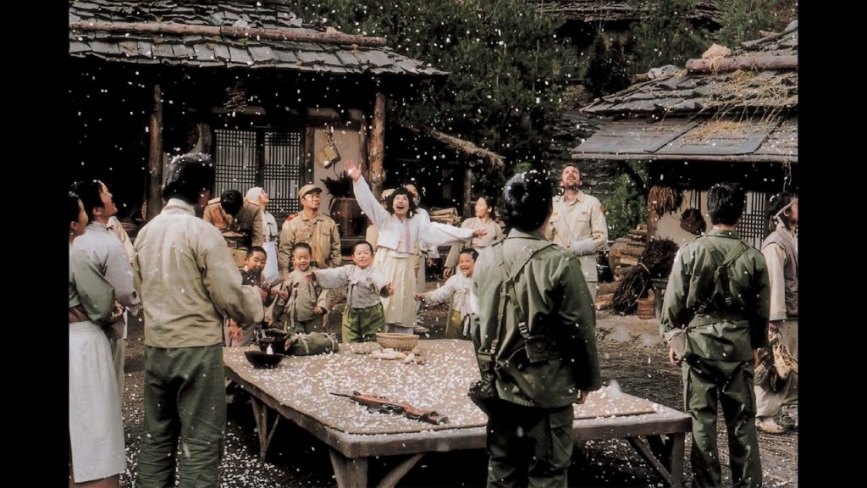 A beautiful war film that depicts the condition of poor Korean villagers during the Korean War, 'Welcome To Dongmakgol' is the debut feature film of writer/director Park Gwang-hyeon. The story is set in the fictional remote village Dongmakgol where an American soldier has crash-landed. The kind villagers attend to all his injuries and soon enough, he develops a friendly rapport with almost all of them. Some Korean soldiers attack the village when they see the villagers looking after the American, and even end up destroying their food supply. However, they soon take pity on the poor farmers and decide to restore their food supply so that the villagers manage to survive the winter. The human relationships that develop between the soldiers and the villagers become the crux of the film. This film offers a mixture of various genres like war, romance, comedy, drama, and so on.
4. Snowy Road (2015)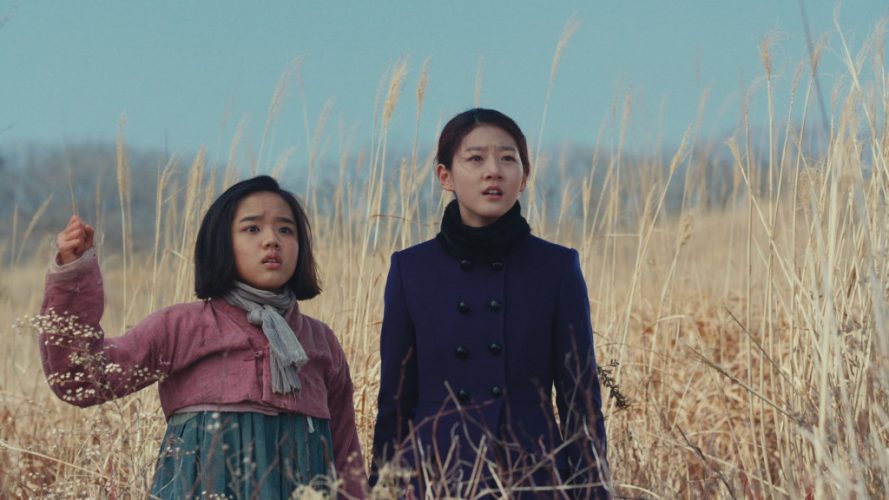 In a small Korean village live two girls on different spectrums of social structure. Jong-Boon came from a poor family but she didn't let that affect her spirits. She was brave and bright and knew that she would find a place for herself. Young-Ae was smart and wanted to study further. She belonged to a rich family so it wouldn't have been a problem. But Young-ae wanted to go to Japan. When she comes to know about a student work-group being taken to Japan for further studies, she decides to join it. While on the train, she realises that she had been deceived. There she meets Jong-Boon who had been kidnapped and brought into the train against her will. Both the girls feel the life draining out of their bodies when they realise that the train is taking them to their fate of becoming "comfort women".
3. The Royal Tailor (2014)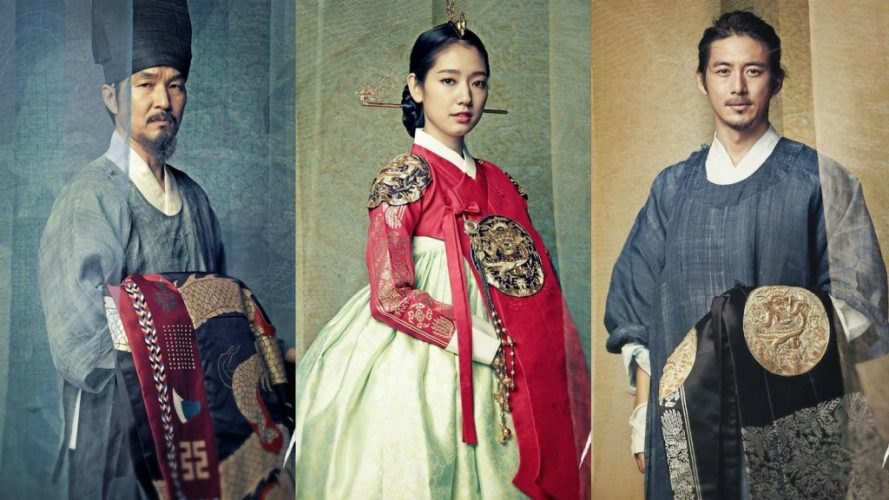 A rivalry is a common emotion in a court. And even the tailors aren't oblivious of it. Jo Dol-Seok had worked for the royal family for a very long time. He was a commoner when he began and now, at the peak of his career, he was the head tailor of the royal family. He was known for sticking to his traditional methods and style. One day, the Queen comes to Jo and asks him to make a new robe for the King because the one he had was spoiled by mistake. Jo refuses to do it, stating that it is against the royal protocol and that a robe cannot be made in a short time that the Queen wanted it in. Disappointed by Jo, the Queen looks elsewhere for help and finds a young designer who agrees to help the Queen. Impressed by his work, the Queen offers him to become a royal tailor. And so, a rivalry begins that ends in blood.
Read More: Best Anime on Amazon Prime
2. The Handmaiden (2016)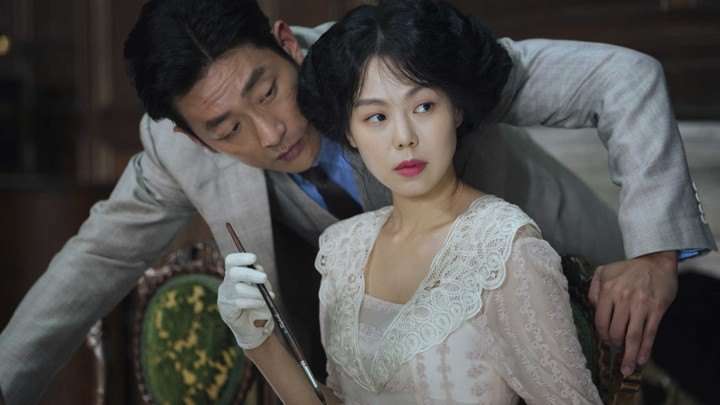 A rather interesting tale of love, romance, suspense, and betrayal, 'The Handmaiden' is a story set during the time when Korea was under the occupation of imperial Japan. A Japanese man called Count Fujiwara plans to steal the vast fortune owned by a Korean lady called Hideko and then will be throwing her into the confines of a mental asylum. To get this job done, he hires a woman called Sookee to serve as Hideko's maid. Sookee's job is to constantly suggest to Hideko that she should marry Fujiwara. However, the count's plans go for a complete toss when the two women start developing a sexually charged relationship between themselves. This is a visually stunning film with brilliant characters and a story that takes twists and turns in unexpected ways before it reaches its conclusion. The lovemaking scenes between the two leading women are quite explicit, and thus you should take care to not watch this film in the company of children.
Read More: Best Scary Movies on Amazon Prime
1. My Sassy Girl (2001)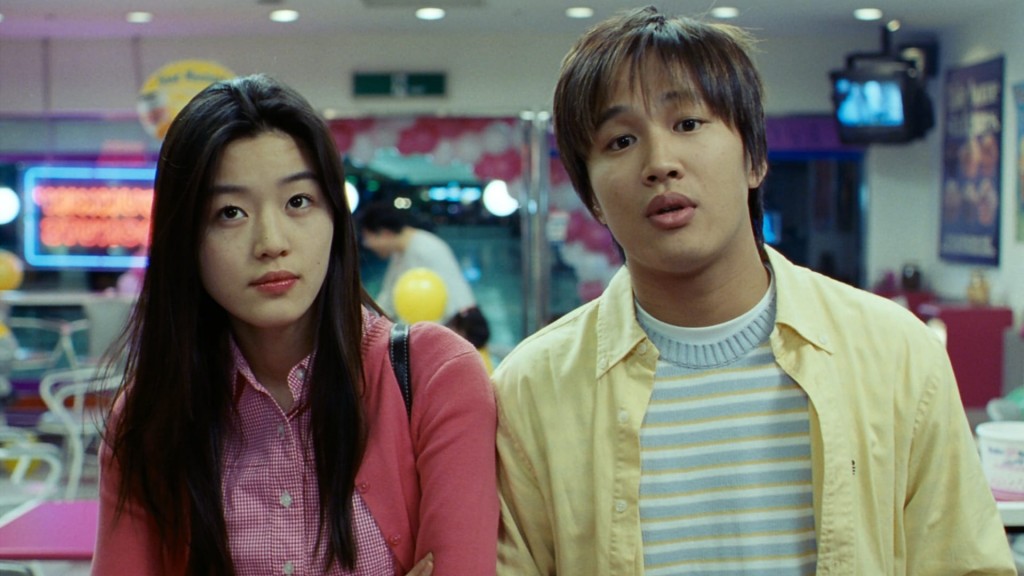 Gyen-woo is an engineering student who has been jumping from one romantic encounter to another. One night, a call from his mother prompts him to take a train to meet his aunt. On the subway, he encounters a girl who is too drunk to take care of herself. Gyen-woo feels attracted to her but doesn't know what to do, given that the girl is just too drunk. However, when she pukes on another person and passes out, Gyen-woo takes her to a hotel and tries to help her. But this whole thing turns around on him when he is intercepted by the police and thrown into jail. The next morning when he comes out, Gyen-woo thinks it to be the end of the story, but it's really not. The girl calls him the next morning to meet with her. Her true personality comes out in front of him now.
Read More: Sexiest Movies on Amazon Prime