Serial killers have fascinated people since time immemorial. Despite the fact that they are extremely despicable, the mystery of their motivations always makes people curious. And it is this collective curiosity seeped into popular culture that has inspired several filmmakers to explore the subject through movies. Many choose to make it on fictional serial killers, while some choose to actually base it on real life serial killers.
It is true that serial killer movies typically fall under the thriller genre — at times, horror — but frankly, there have been so many great films made on the subject that it can be a genre in itself. There is something about the dark, vicious nature of such films that attracts audiences. Its popularity could also be due to the cat and mouse game that is often depicted in them. In any case, let's delve into the list of top movies about serial killers. You can watch some of these best serial killer horror movies on Hulu, YouTube or Amazon Prime.
23. To Catch a Killer (1992)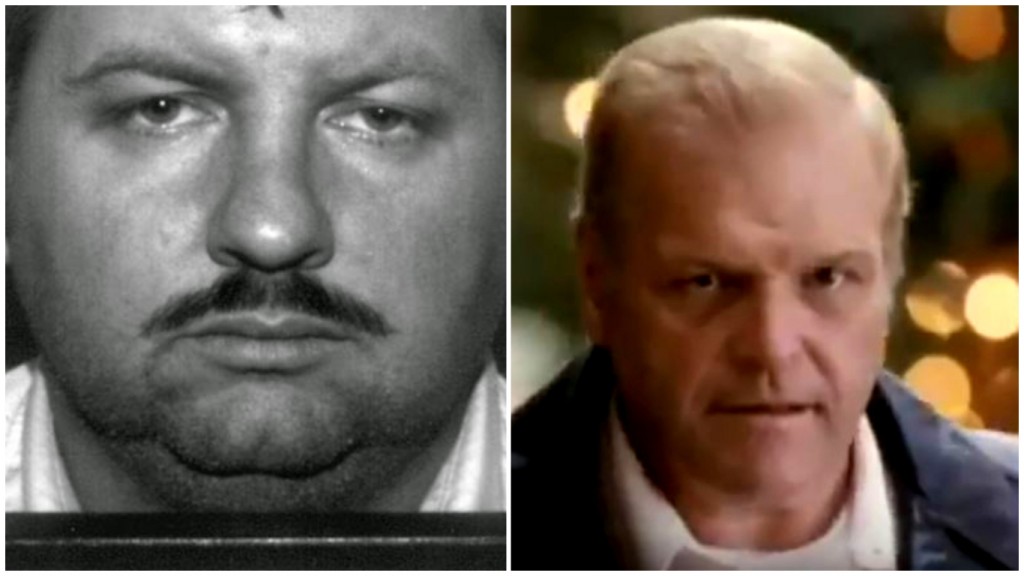 Born on March 17, 1942, in Chicago, Illinois, John Wayne Gacy faced an abusive childhood and conflict over his sexuality. After being convicted of sexual assault in 1968, it was discovered that he had gone on to kill 33 young males, burying most under his home. He was found guilty in 1980 and given multiple death penalty and life sentences. He was executed by lethal injection on May 10, 1994. (Source) Based on the true story of the pursuit of American serial killer John Wayne Gacy, 'To Catch a Killer' is a two-part television film made in 1992, by Eric Till and stars Brian Dennehy and Michael Riley in the major roles.
Read More: Best Psychopath Movies of All Time
22. Summer of Sam (1999)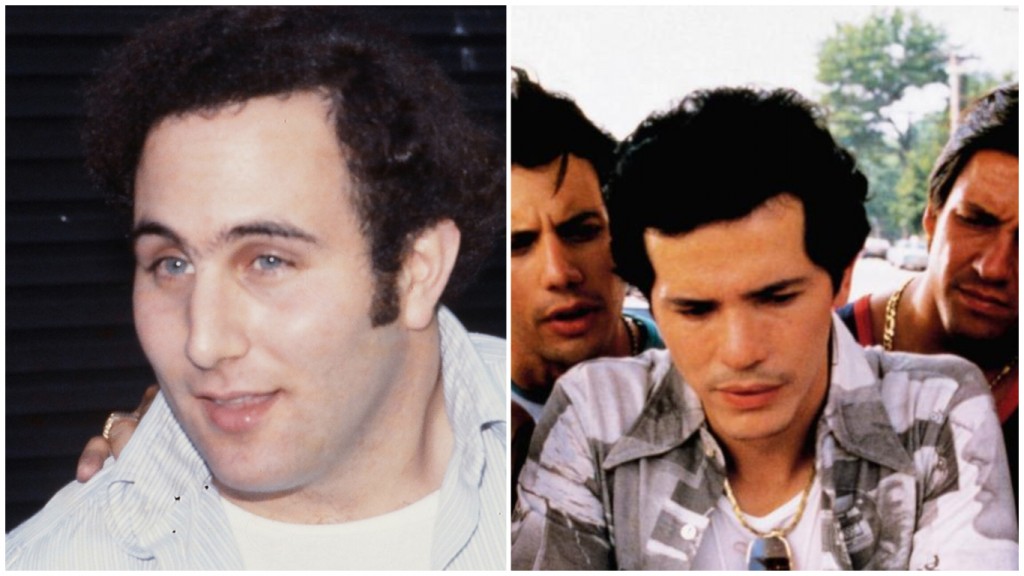 An American serial killer who murdered six people in New York City in 1976–77, David Berkowitz's crimes plunged the city into a panic and unleashed one of the largest manhunts in New York history. Known as Son of Sam, Berkowitz was arrested on August 10, 1977, 11 days after his last murder, and was sentenced to 365 years in prison. (Source). Directed by Spike Lee, the film takes a unique look into the 'Son of Sam' murders in New York City during the summer of 1977, focusing on the residents of an Italian-American Northeast Bronx neighborhood who live in fear and distrust of one another.
Read More: Best Murder Mystery Movies of All Time
21. The Deliberate Stranger (2002)
Ted Bundy was born on November 24, 1946, in Burlington, Vermont. In the 1970s, he raped and murdered young women in several states. He was connected to at least 36 murders, but some thought he had committed one hundred or more. He was executed in Florida's electric chair in 1989. His charm and intelligence made him something of a celebrity during his trial, and his case inspired many novels and films about serial killers. (Source)
Based on the book of the same name, 'The Deliberate Stranger' is a two-part television movie that stars Mark Harmon as Bundy. The film starts with the murder of Georgeann Hawkins and follows Bundy's further crimes in Washington, Utah, Colorado and Florida. Frederic Forrest stars as Seattle detective Robert D. Keppel, and George Grizzard plays reporter Larsen.
Read More: Best Teen Movies of All Time
20. Dahmer (2002)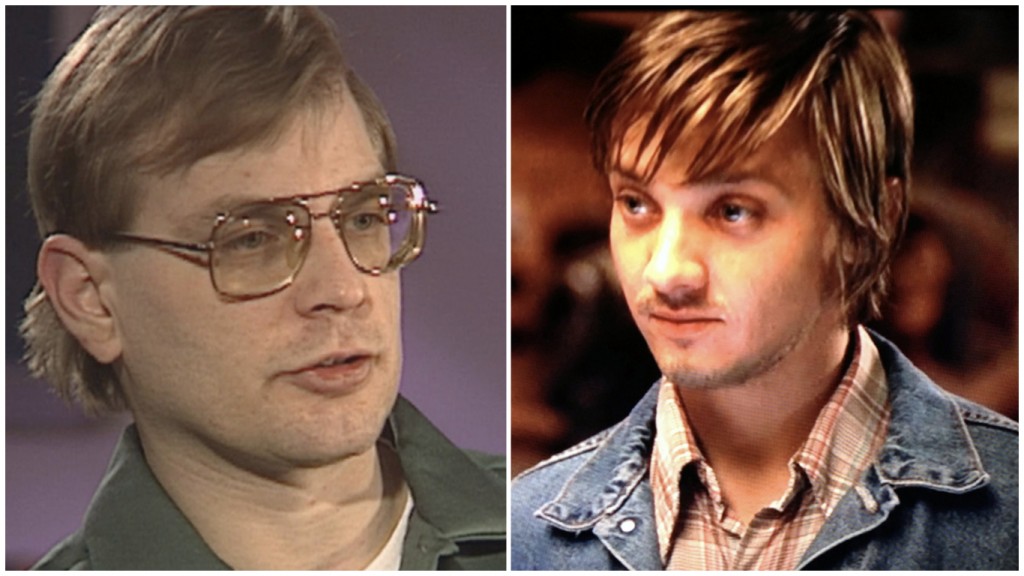 Born in Milwaukee, Wisconsin, in 1960, Jeffrey Dahmer displayed troubling behavior following childhood surgery. He committed his first murder in 1978, and was arrested multiple times before claiming his second victim, in 1987. In addition to killing the men and teenagers he lured home, he mutilated, photographed and performed sexual acts on the victims' corpses, keeping body parts as mementos. Dahmer was captured in 1991 and sentenced to 16 life terms. He was killed by fellow prison inmate Christopher Scarver in 1994. (Source)
The film takes a look at the life of Dahmer before his arrest and conviction for serial murders. As a chocolate factory worker, he hunts for young attractive males to turn into unconscious (eventually dead) human sex toys. Jeremy Renner's portrayal of Dahmer is brilliant.
Read More: Best Stalker Movies of All Time
19. The Boston Strangler (1968)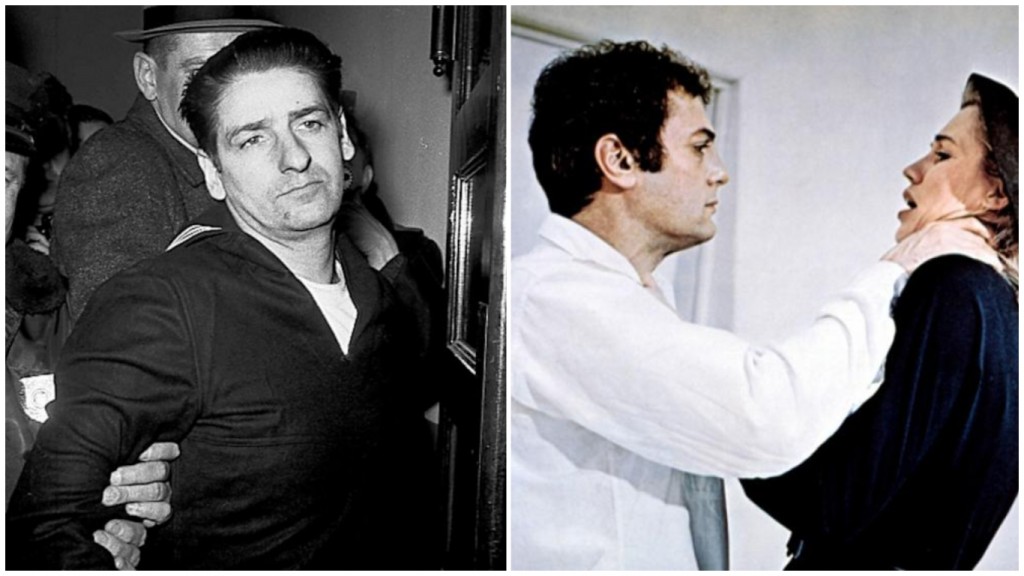 Born on September 3, 1931, in Chelsea, Massachusetts, Albert DeSalvo was in and out of trouble with the police from an early age, but nothing as gruesome as the "Boston Strangler" case. DeSalvo admitted to murdering 13 women in Boston between 1962 and '64, most of whom were elderly and alone. He was killed in prison in 1973, after being sentenced to life. (Source) Based on the true story, the film follows the investigators path through several leads before introducing the Strangler as a character. It is seen almost exclusively from the point of view of the investigators who have very few clues to build a case upon.
Read More: Best Prison Escape Movies of All Time
18. 10 Rillington Place (1971)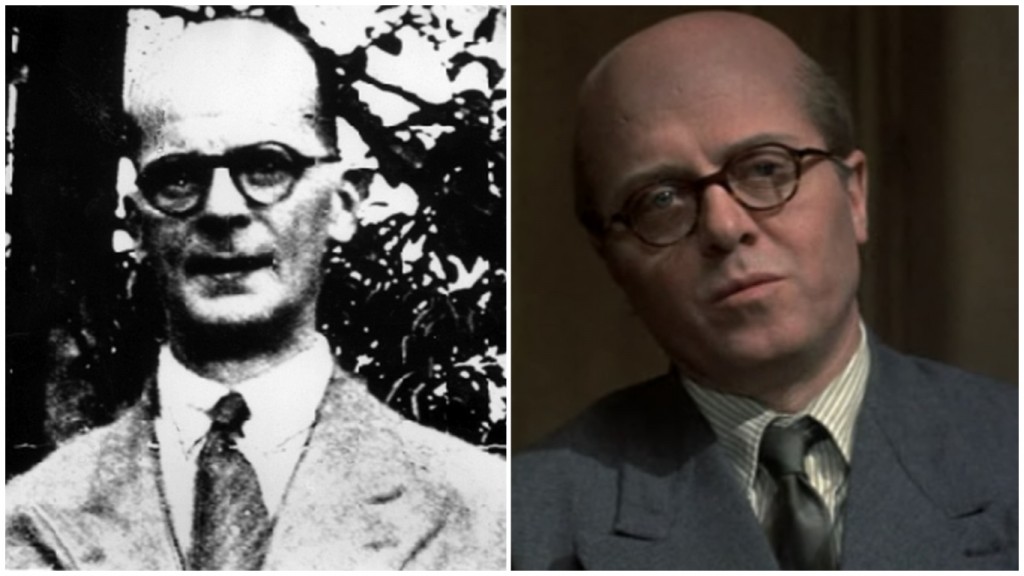 Born in England in 1898, John Christie served a number of prison sentences for theft and assault before becoming a serial killer. He murdered at least six women, including his wife, before being arrested, and was found guilty and hanged in 1953. (Source) Directed by Richard Fleischer, the film stars Richard Attenborough, John Hurt and Judy Geeson and was adapted by Clive Exton from the book Ten Rillington Place by Ludovic Kennedy. Hurt received a BAFTA Award nomination for Best Supporting Actor for his portrayal of Evans. The film follows the real-life case of John Christie, and what happened to his neighbours Tim and Beryl Evans.
Read More: Murder Mystery Movies on Netflix
17. Helter Skelter (1976)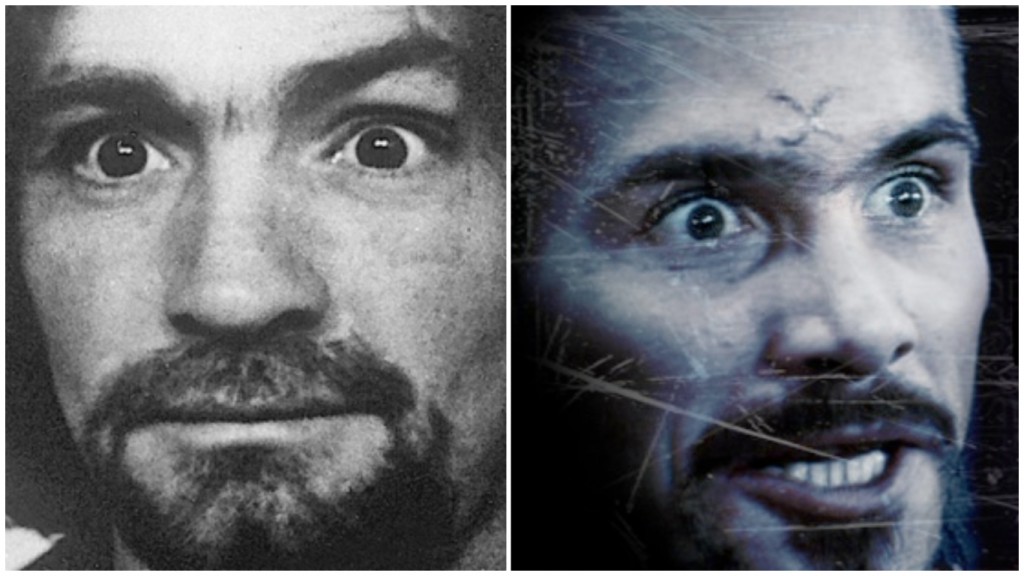 Charles Manson (born November 12, 1934) is an American criminal who spearheaded a murderous campaign with his followers, the Manson Family cult, that would make him one of the most infamous figures in criminal history. Notoriously connected to the brutal slayings of actress Sharon Tate and other Hollywood residents, Manson was never actually found guilty of committing the murders himself. However, the heinous crimes he inspired others to commit made his name synonymous with the living embodiment of evil. (Source)
The made-for-television mini-series Helter Skelter follows the search for and prosecution of Charles Manson and his "family" after the brutal murder of actress Sharon Tate. Based on the book by prosecutor Vincent Bugliosi, the film is intense, frightening and gripping. Steve Railsback is excellent as the psychotic Manson.
Read More: Best Death Movies of All Time
16. Henry: Portrait of a Serial Killer (1986)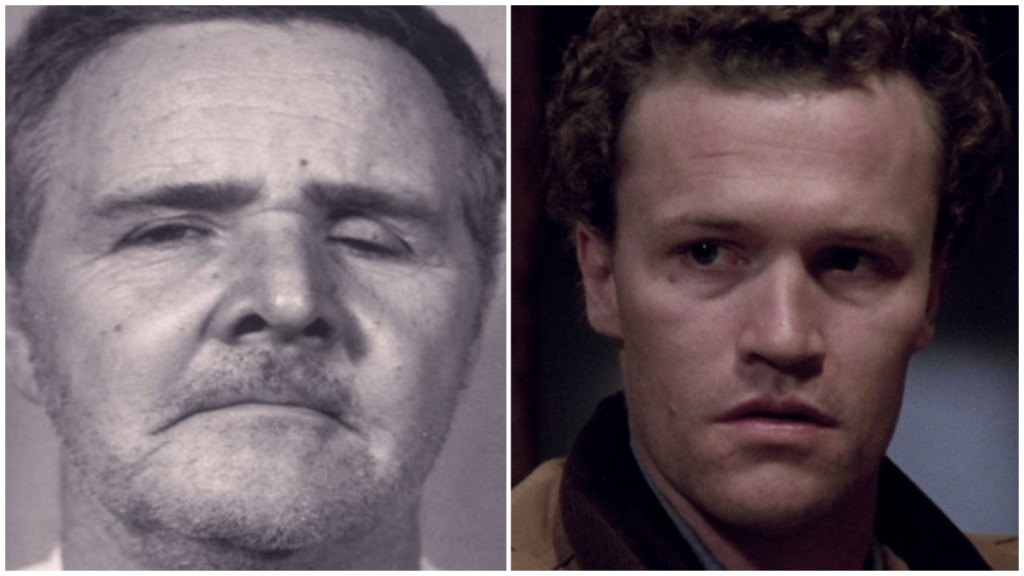 Henry Lee Lucas was born on August 23, 1936, in Blacksburg, Virginia. Born to alcoholic parents, including a mother who prostituted herself, Lucas's sexual deviancy formed in his teen years. In 1960, he was sentenced for the murder of his mother. Paroled in 1970, Lucas went back to jail for the attempted kidnapping of a 15-year-old girl. Released again in 1975, he killed two more women, and was arrested in 1983. He confessed to murdering hundreds of people, though no proof existed beyond three known victims. Lucas sat on Death Row, later changed to life in prison by Texas Governor George W. Bush. He died in a Texas prison from natural causes on March 12, 2001. (Source)
The film follows Henry (Michael Rooker) as he selects innocent victims — occasionally with his roommate Otis (Tom Towles) — and kills them, capturing their deaths on videotape. Many of these murders rank among the most brutal ever portrayed on film. Finished in 1986, the movie wasn't released until 1990, when it was greeted with both positive reviews and considerable controversy.
Read More: Best True Story Movies of All Time
15. Hush (2016)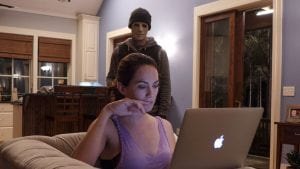 Feeling too heroic to live alone in the safety of your summer house thinking no one will disturb your peace? Well, wait till you watch 'Hush', the Netflix original with a storyline framed to have your senses heightened, your ears sharpened and your love for privacy shattered. 'Hush' falls into the 'cliché thriller' genre where the main lead finds herself alone in a huge house and is visited by a stranger who, for the fun of it, feeds on her fears. Well, there is a small add on… The lead is deaf! Yes, feel the creepiness crawling in yet? Well, to get the full effect, Netflix it right now (provided it's not midnight yet!)
Read More: Best Spy Movies of All Time
14. Monster (2004)
Born on February 29, 1956, in Rochester, Michigan, Aileen Wuornos was sexually abused and thrown out of her home as a teen. Having been involved in previous incidents with the law, she made a living as a sex worker on Florida's highways, and in 1989, she killed a man who had picked her up. She went on to kill at least five other men and was eventually caught, convicted and placed on death row. Though her sanity was questioned, Wuornos was executed by lethal injection in 2002.(Source)
Few films have the power to devastate you in its emotional rawness and painful honesty. 'Monster' is one of those films. The film is based on the real life serial killer Aileen Wuornos, a former prostitute who was executed in Florida in 2002 for murdering sex men, and depicts her relationship with her girlfriend Selby Wall. Charlize Theron won an Oscar for her portrayal of Wuornos.
Read More: Best Hipster Movies of All Time
13. Badlands (1973)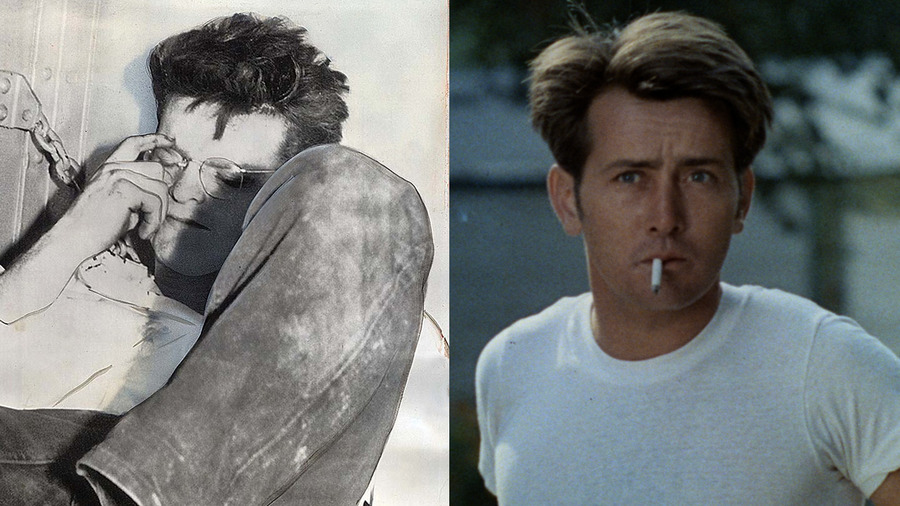 Born on November 24, 1938, in Lincoln, Nebraska, Charles Starkweather was bullied as a child and dropped out of high school at age 16. He killed a gas station attendant in late 1957, and in early 1958, he embarked on a spree with girlfriend Caril Ann Fugate that left 10 people dead. The two were caught after a high-speed car chase, and Starkweather was executed on June 25, 1959. (Source)
Terrence Malick's memorable feature film debut focuses on a couple who kill the girl's father and try to escape into the Badlands of Montana while having to taste blood on their way. Holly is a 15-year-old who's been emotionally distant from her father since her mother's death. She is instantly infatuated with the 25-year-old Kit and they spend time talking to each other about their lives and soon fall in love. One day, he comes to her house and has an encounter with her father and ends up killing him. They then run away and wander across the country but as bounty hunters chase them, things turn violent as the couple go on a killing spree. A mesmerisingly poetic and haunting tale of romance at its darkest and most violent.
Read More: Brain Teaser Movies With Answers
12. The Bone Collector (1999)
An unlikely mentor who is bedridden nurtures a young apprehensive shy police officer by revealing to herself the hidden confidence she never realized she had. With the news of strange and uncanny disappearances shaking the city, former forensics expert, Lincoln Rhyme (Denzel Washington), who is paralyzed and bedridden, concludes that there is a serial killer on the loose. From there on, the story sprawls along a dark and grimy narrative, peppered with the young police officer (Angelina Jolie) finding a liking towards Rhyme, leading to a climax with the least expected twist.
Read More: Best Kidnapping Movies of All Time
11. Basic Instinct (1992)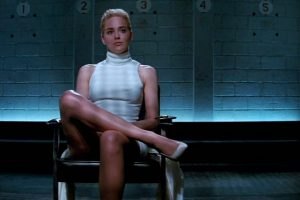 Which according to you is the most erotic posture to have become an iconic symbol of sexuality in world cinema? The answer would begin on the legs of Sharon Stone from 'Basic Instinct'. Playing a manipulative author whose characters she has to kill (literally), Stone becomes the highlight in this slow, sensual murder mystery. Sharon stone becomes the true 'kryptonite for men' weakening them from knee upwards as she gracefully carries the film with unwavering charisma and resonates with 'irresistible feminine charm'.
Read More: Best Directorial Debuts of All Time
10. Death Proof (2007)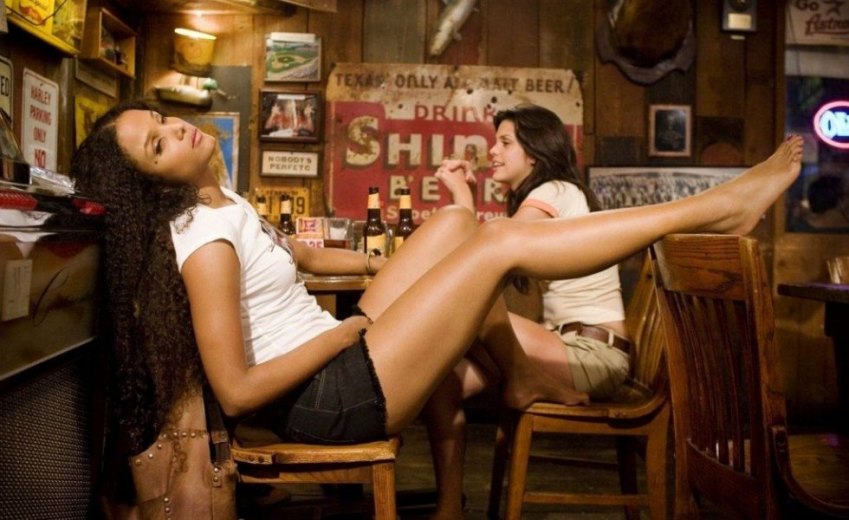 'Death Proof' is about a psychopathic stuntman, a serial killer in disguise, who allures women with speed. He takes them for death rides and purposely wrecks them, having made his car immune to maximum impact. Though he walks away from the scene without a scratch, problems occur for him when he targets a group of females, among which is a woman, who is a stuntman herself. Even though 'Death Proof' is largely considered one of Quentin Tarantino's weaker films, don't kid yourself into believing that this film is anything but good.
Read More: Best Detective Movies of All Time
9. Saw (2004)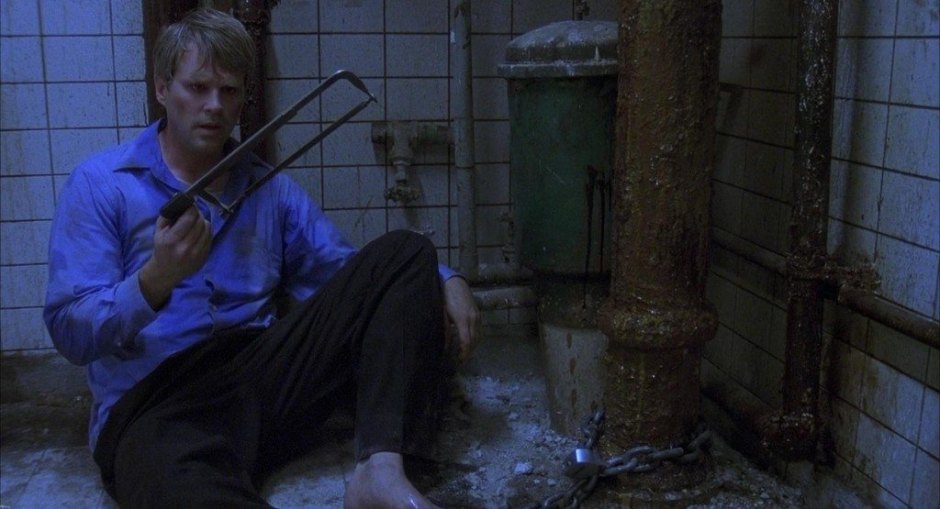 When death knocks at one's door and he waits for it to embrace, probably the only thought that comes to mind is how well one has lived this life. But how many have truly understood the purpose of this life? John Kramer — an unconventional serial killer to say the least — at his death bed, thinks of this and concludes that until put into adverse situations, no one truly values this life. And to inculcate this knowledge to value one's life, he kidnaps a set of people and then tests their worth to live. The film is unquestionably gory, but at the same it offers thrills in abundance.
Related: Movies Like Saw
8. Natural Born Killers (1994)
This film explores how killers are turned into celebrities either during their run of killing or their trial, how the press elevates them in the eyes of the public despite their often horrific crimes. In many ways, 'Natural Born Killers' is a vicious black comedy, a searing satire, speaking out about what could be considered a sickness in society on celebrating criminal behavior. The film makes no bones about the fact that we are fascinated by evil, as it makes the host of a TV show as psychotic as our two criminals.
Read More: Best Afterlife Movies of All Time
7. The Texas Chain Saw Massacre (1974)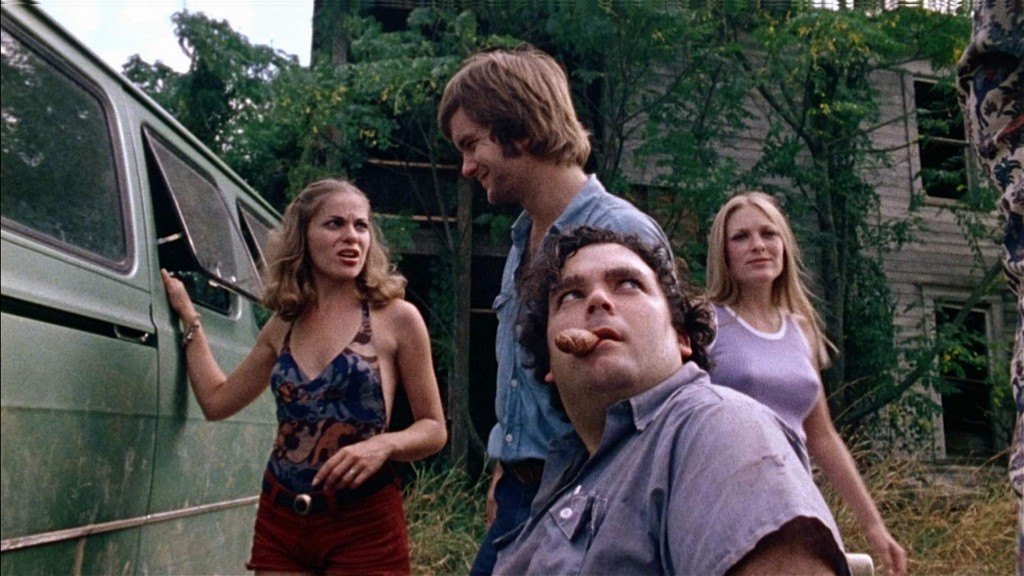 When a sister and her brother take a group of friends to visit the farmhouse of their deceased grandfather, they discover that just next door lives a whole family of repugnant psycho killers. The most notable one among them is "Leatherface", the bloke who wields the power saw and has a penchant for human flesh. Though the film did not enjoy immediate success at the box office, it has since gathered a hefty cult following. And deservedly so.
Read More: Best Revenge Movies of All Time
6. American Psycho (2000)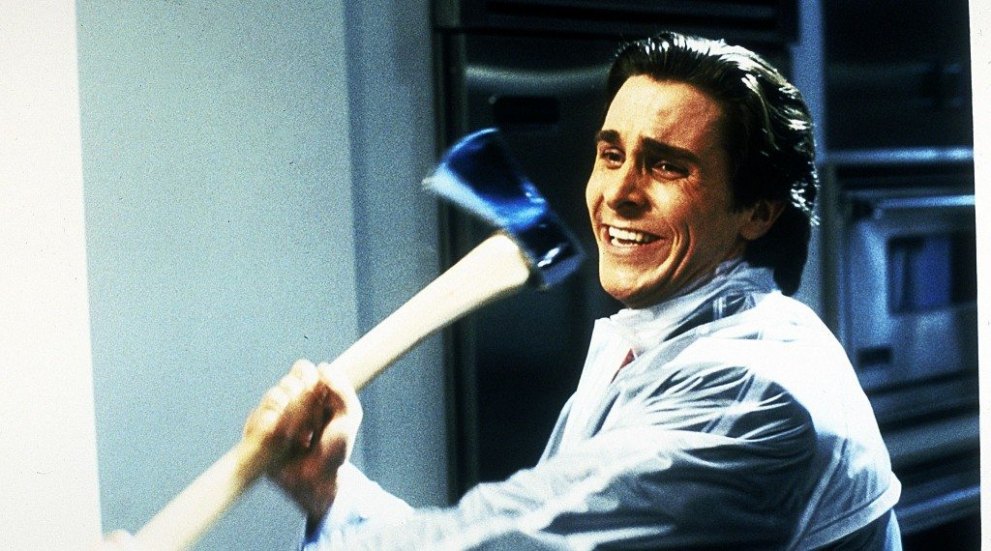 In 'American Psycho', Christian Bale plays Patrick Bateman, a narcissist, ego-centric man who has everything, but still lacks something to boost his inner demons. So, what does he do? He becomes a serial killer. Shielded by conformity, privilege, and wealth, Bateman is the ultimate serial killer, roaming freely and fearlessly. His murderous impulses are fueled by zealous materialism and piercing envy when he discovers someone else has acquired more than he has. 'American Psycho' is a clever satire that equates materialism with homicide.
Related: Best Christian Bale Movies
5. Memories of Murder (2003)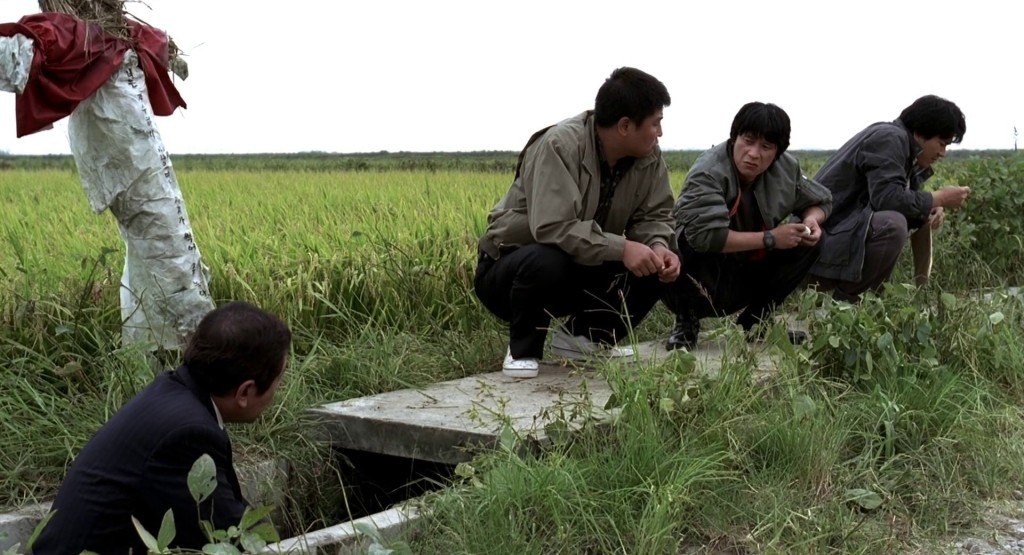 How far can someone go for the pursuit of truth, and who decides 'how far is too far'? 'Memories of Murder' asks these questions, but leaves the answers for the viewers to decide, never once insulting their intelligence. Set during the times of military dictatorship in South Korea, the film, apart from being a gripping mystery about one or many serial killers, is also a subtle commentary on the corruption existing in the system.
Read More: Best Entrepreneur Movies of All Time
4. Psycho (1960)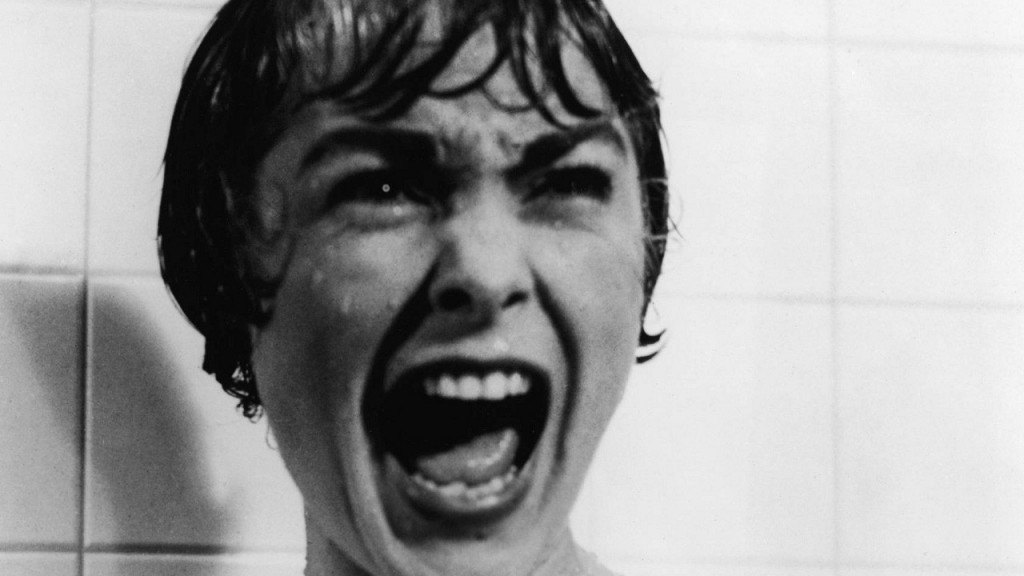 Edward Theodore Gein was born on August 27, 1906 in La Crosse, Wisconsin. The son of a timid alcoholic father and a fanatically religious mother, Gein grew up along with his older brother, Henry, in a household ruled by his mother's puritanical preachings about the sins of lust and carnal desire. Ed Gein was obsessively devoted to his mother, a religious fanatic. After her death, Gein began robbing graves — keeping body parts as trophies, practicing necrophilia, and experimenting with human taxidermy. He then turned to murder, killing at least two women in 1957. (Source)
'Psycho' was a game changing thriller that took the audience by storm more than 5 decades back with its path-breaking techniques and iconic plot-twist. The iconic character of Norman Bates, a troubled man who shares a bizarre relationship with his mother, is clearly inspired from Edward Gein's life. In 1960, Alfred Hitchcock was already famous as the screen's master of suspense (and perhaps the best-known film director in the world) and with 'Psycho, he forever changed the shape and tone of thrillers. It is a story of a serial killer son, his mother and their unhealthy bond of possessiveness. Hitchcock was so fiercely guarded about the finale that he promoted the movie with this tag line – "Don't give away the ending – It's the only one we have!"
Read More: Most Historically Inaccurate Movies of All Time
3. The Silence of the Lambs (1991)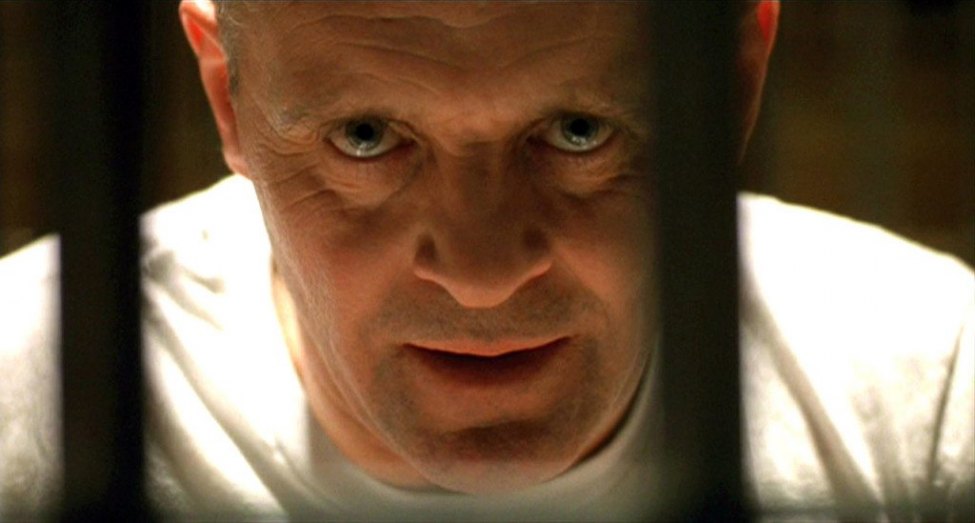 A nightmare in which lambs are being slaughtered on a firm haunts a young trainee from Quantico, Virginia. She feels that if she could save another innocent person from the clutches of a crazy psychopath, she just might get rid of those dreams. To nab a serial killer, she turns to another serial killer for help. Together, would they be able to save an innocent's life? Or will it be the burden of failure that will torment her for the rest of her life?
Read More: Best Movies About Magic And Magicians
2. Se7en (1995)
'Se7en' revolves around two men: a detective on the verge of his retirement, having seen it all, and another hot-headed detective, desperate to prove his mettle in the big bad world. We also have a lonely wife, longing to be with her husband. Life would have been much simpler, if only one man would not have been there to destroy these three lives. But he did. David Fincher's 'Se7en' tells a story about seven killings, each depicting seven sins as described in the bible. It has a truly shocking climax.
Related: Movies Like Seven
1. Zodiac (2007)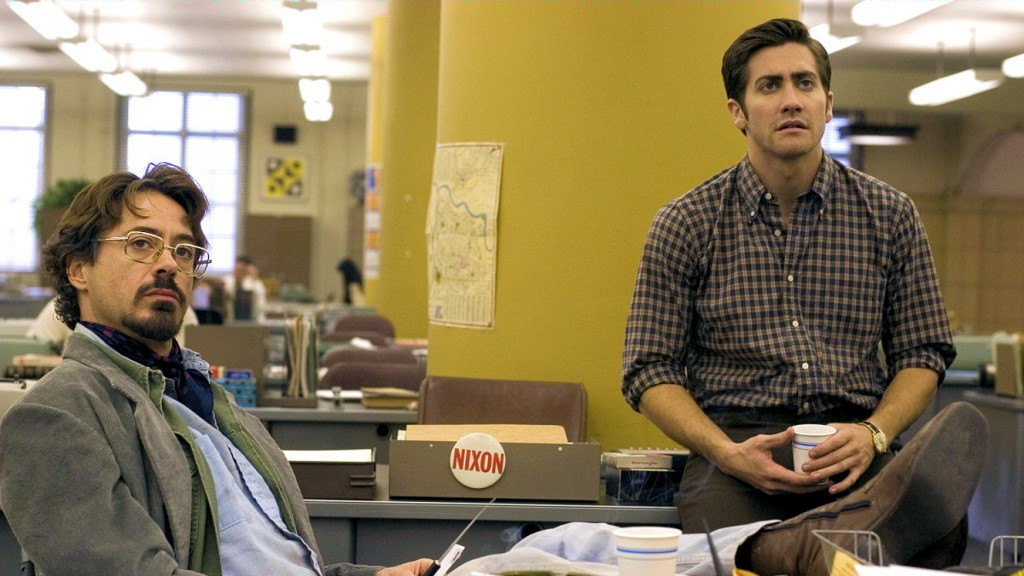 The self-proclaimed Zodiac Killer was directly linked to at least five murders in Northern California in 1968 and 1969 and may have been responsible for more. After he taunted police and made threats through letters sent to area newspapers from 1969 to 1974, further communication from him abruptly stopped. Despite an intensive search for the killer and the investigation into numerous suspects, no one was ever arrested for the crimes and the case remains open. (Source)
'Zodiac' follows two journalists trying to find the mythical Zodiac killer. Many suspects were named; in fact, one particular suspect was almost zeroed in. But due to inadequate evidence, he could not be incriminated. David Fincher's 'Zodiac' is a masterful story of a thrilling investigative journalism. And it is, arguably, the greatest serial killer movie ever made.
Read More: Best Fantasy Movies of All Time