In my humble opinion, fantasy cinema is like a blank canvas. If you're a filmmaker with a zeal for making fantasy movies, you can paint anything you like, anything you have a penchant for. Fantasy movies have often ruled the world of cinema with their unique, imaginative stories and eccentric, often memorable characters. With the advent of CGI, the number of fantasy movies releasing every year has gone up significantly. Pick any fantasy movie today, you will certainly find a mix of drama, romance, action and an intriguing story. I think movies like 'Wizard of Oz' and many of Stan Lee's works were the pioneers and cornerstones of fantasy cinema, which has witnessed an uptrend ever since.
George R.R. Martin, the legendary author who has penned the epic novel series "Game of Thrones" has rightfully said – "They can keep their heaven. When I die, I'd sooner go to Middle Earth" , thus referencing the works of J. R. R. Tolkien ('The Lord of the Rings' fame). Right from the time King Kong roared atop the Empire State Building battling fighter planes to the time Shere Khan roared by the watering-hole to lay claim on the man-child Mowgli, the genre of fantasy in cinema has enthralled cinephiles and created a special place in their hearts. It is not an easy task to list down all the fantasy movies, let alone choose only the best out of all of them. Nonetheless, here is the list of what we think are the best fantasy movies ever made. You can watch many of these best fantasy movies on Netflix, Amazon Prime or Hulu. The list includes fantasy romance movies, fantasy adventure movies, fantasy action movies, Disney fantasy movies, kids fantasy movies and sci-fi fantasy movies.
30. Cinderella (2015)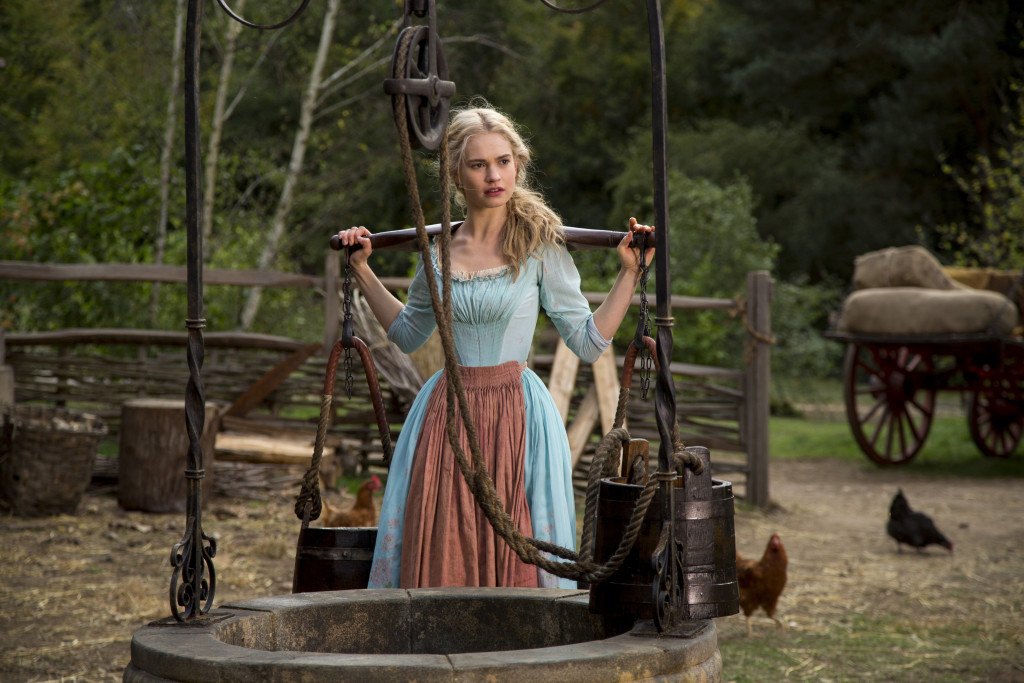 I, for one, absolutely loved this movie. Perhaps this version of 'Cinderella' makes your childhood come alive than any of the previously made versions. The reasons this is better are many – the star cast including the likes of Richard Madden as the Prince, Cate Blanchett as the vicious Stepmother and Lily James as the titular Cinderella. Directed by Sir Kenneth Branagh, the movie begins with a beaming Ella who lives with her single father and cherishes the memory of her mother who had two dying wishes – have (the) courage and be kind. Enter Stepmother Lady Tremaine and her two daughters – Drisella and Anastasia. After the death of Ella's father, the mother-daughters trio condemn her to the basement and treat her badly. Fairy Godmother creates a golden carriage out of a pumpkin to let Ella attend the royal ball where Kit, the Prince is seeking a maiden. We do know the rest of the story and how Ella became 'Cinderella'. A refreshing, undoubtedly improved account of our favourite fairy tale.
29. Monty Python and the Holy Grail (1975)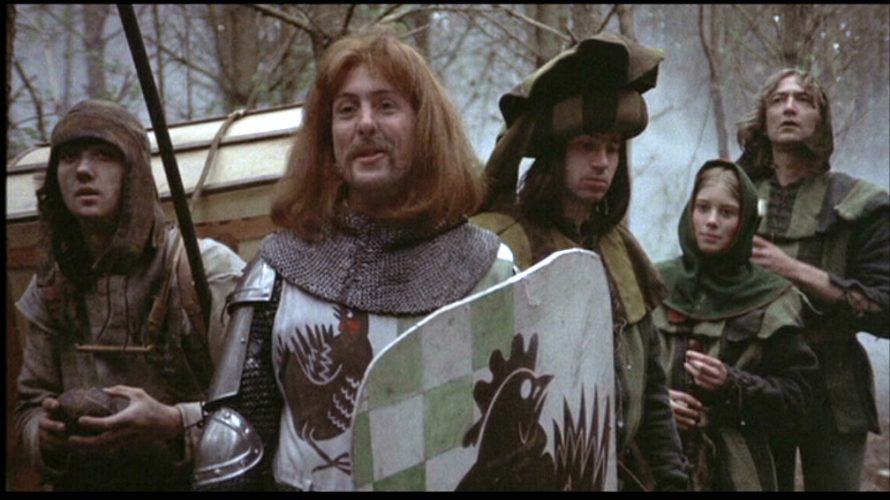 Set in 930 AD, King Arthur is travelling along with a bunch of "squires" and is recruiting for the Knights of the Round Table. He recruits some knights with real fancy names and leads them to Camelot. God appears and assigns King Arthur the task of finding the Holy Grail. They encounter monsters, killer rabbits, vengeful characters as they move on to their "quest" which apparently goes nowhere. Although the film is based on a popular legend, it has its own setbacks from a technical point of view. The movie has been rated as part-fun and part-legacy affair by many critics and audiences alike.
28. The BFG (2016)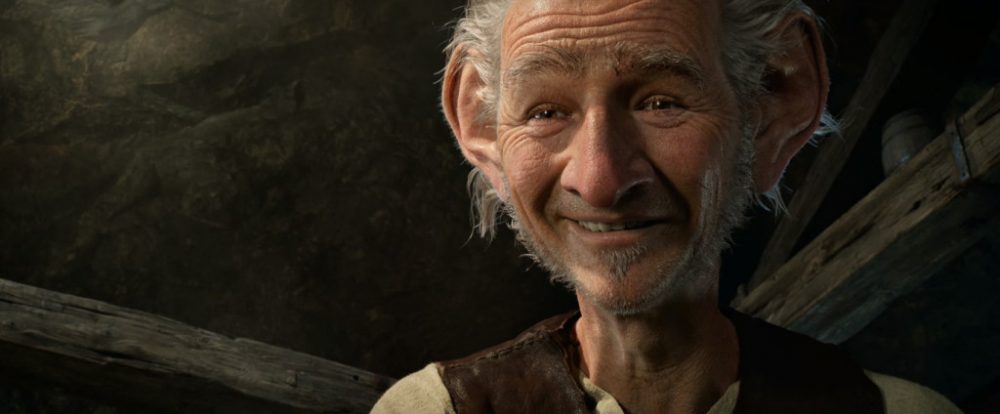 BFG here stands for "Big Friendly Giant" for the uninitiated. The movie is the narrative of an orphan insomniac 10-year-old girl Sophie who spends her sleepless nights in an orphanage in a London suburb. One night at 3 AM, she is captured by a giant and is taken to the Giant Country. Sophie has no choice but to stay along with him as the identity of giants must not be revealed. There are other vicious giants in the Giant Country who feast upon children but not the BFG who is a lot more benevolent. BFG and Sophie often go to London to spread good dreams to orphan children. When Sophie's existence in the Giant Country is challenged by other Giants, she plans on giving Queen Elizabeth II nightmares which would instigate her to stop the bad giants. 'The BFG' is a visual miracle and though it might not have been a commercial success, it was praised with heaps of accolades.
27. Jumanji (1995)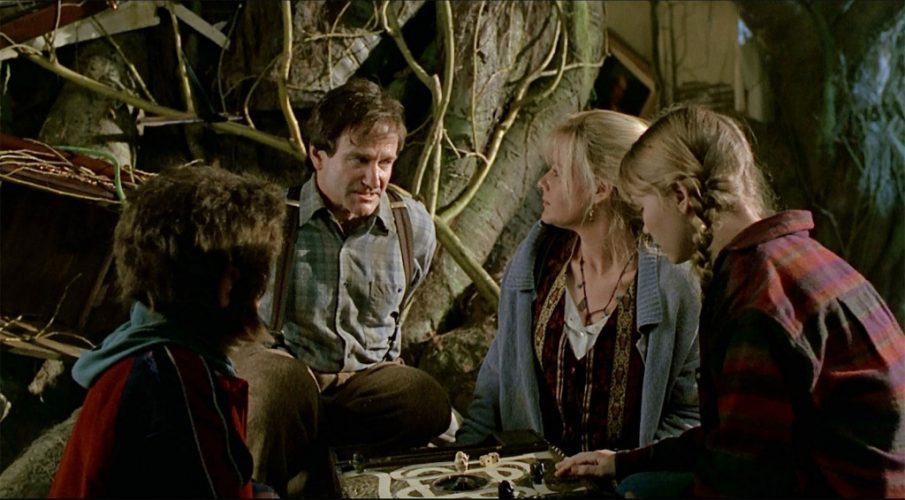 100 years after two brothers bury a chest containing the boardgame 'Jumanji', Alan Parrish, a young boy who is the son of Sam Parrish, a shoe-factory owner, finds the chest near a construction site following the sound of beating drums. Along with his friend Sarah, he begins playing the game and notices that once the dices are cast, the pieces move on their own and a message is displayed on what's coming. Eventually, Alan is sucked into the game for the next 26 years. Once he's out, after two kids Judy and Peter Shepherd roll the dices again after moving into the Parrish mansion, Alan comes out but also brings with him the terrors of the jungle. 'Jumanji' is a wholesome fantasy affair one can enjoy with the family.
26. Mary Poppins (1964)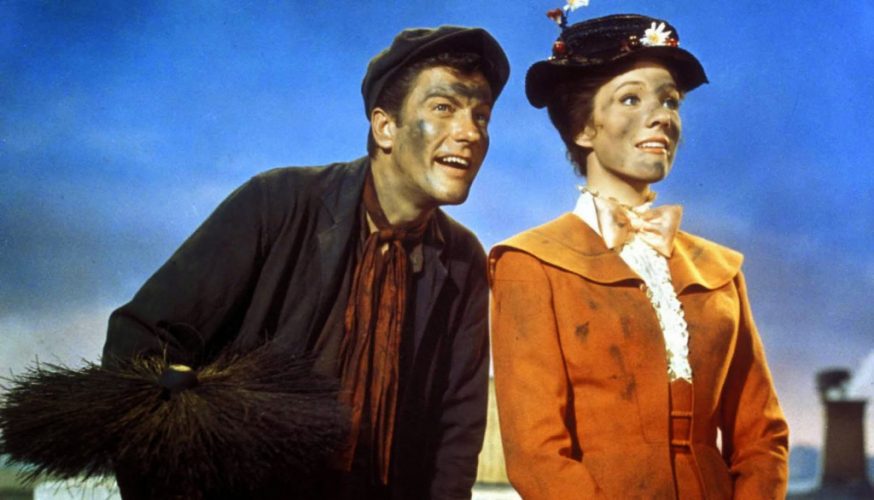 With a reboot in the pipeline, 'Mary Poppins' was perhaps one of the earliest live-action and animation fantasy films to be ever made and is the narrative of the titular 'Mary Poppins', a young nanny who descends from the sky with the help of an umbrella. The story is set around the Banks family who are having a hard time keeping a nanny thanks to their not-so-civilised children Jane and Michael. The advert for a stern nanny invites many proposals, but Mary Poppins comes to their rescue. Mary conjures things up and gets things done in a jiffy with her magic. Soon, the trio of Mary, Jane and Michael bond like never before. 'Mary Poppins' received critical acclaim and makes for an uplifting, endearing musical drama one can watch.
25. Hugo (2011)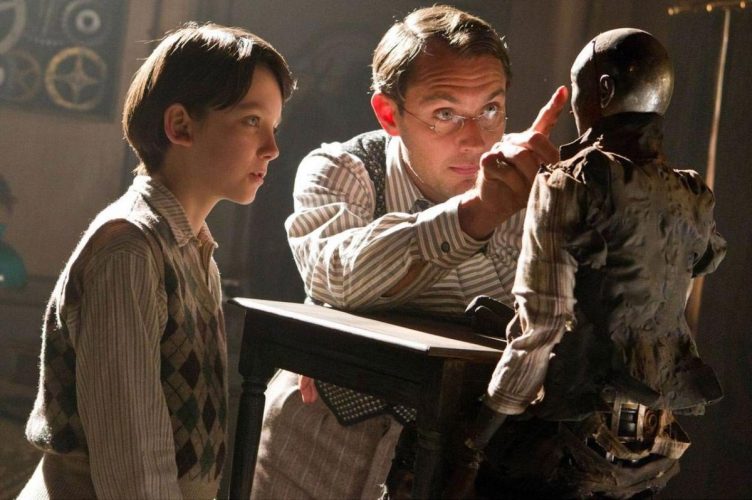 Martin Scorsese's movie with a difference, 'Hugo' chose to travel a different path. The movie is the narrative of a 12-year-old boy named Hugo who lives with his father in a Paris suburb in the 1930s. Hugo's father also works at a museum, repairing mechanical automatons. After his death, Hugo is forced to live with his drunkard uncle and repair mechanical clocks at a railway station and carries the legacy of an automaton his father had left behind. While stealing from a toy store, he befriends Isabelle, the goddaughter of the toy store's owner, who helps him understand the legacy behind the automaton and a mysterious notebook left by Hugo's father. The "automaton" needs a heart-shaped key to unlock itself which Hugo and Isabella look for while trying to hide from the station cop who threatens to put them in an orphanage. 'Hugo' won five Academy Awards in the technical categories along with Cinematography, Art Direction, and Visual Effects. Watch it before you miss it.
24. Big Fish (2003)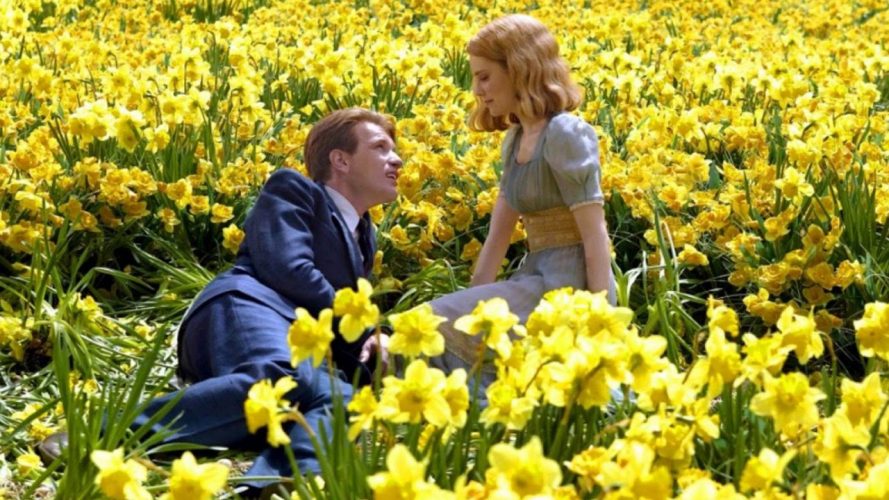 A story about storytelling, 'Big Fish' is the narrative of Edward Bloom, a man who had many adventures in his life before his son Will was born. Though Will despises Edward, he has heard numerous stories about Edward's adventures and eventually separates from his father until the latter is on his deathbed. Upon hearing about his father's final days, Will visits Edward along with his pregnant wife and Edward tells them another story about his adventures with Karl the giant, a story which has werewolves and other mystical creatures. One peculiar story that Will resents is about a giant catfish Edward claims to have caught using his wedding ring. Turns out, in the end, Edward is the giant catfish, as he transforms into one and leaves Will and his family behind. Tim Burton is known for his compelling storytelling and the topping of an emotional father-son drama adds to the fervour.
23. Willy Wonka and the Chocolate Factory (1971)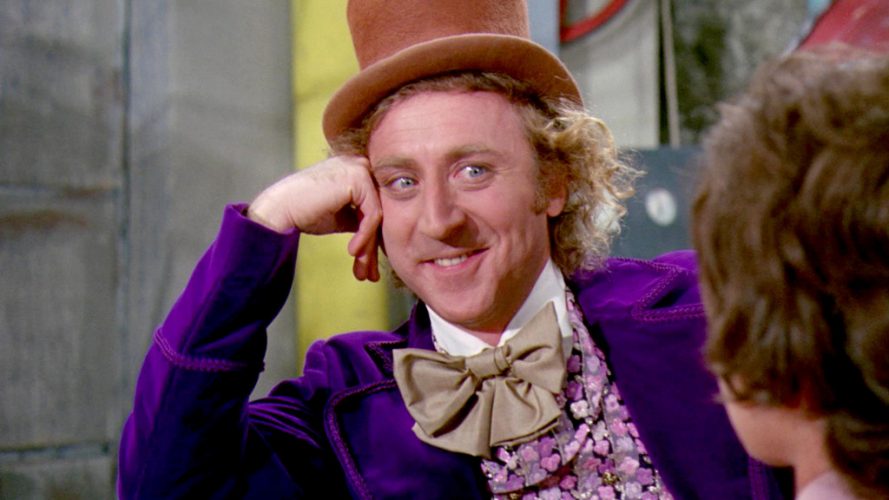 Perhaps every person as a child has seen this one. The movie begins with the renowned candy king Willy Wonka making an announcement that there were five golden tickets enclosed inside candy bars sold across the world. The ones finding the tickets would get a lifetime supply of his chocolates along with a tour of his top-secret chocolate factory where they're made. Charlie is a poor kid who lives with his grandpa and happens to land with the ticket. He visits the factory along with his grandpa. While the other four kids are spoilt brats and eventually succumb to their greed, Charlie is the only one left till the very end. Charlie manages to win the grand prize in the end – the factory itself. The movie is a masterpiece of imagination and is perhaps one of the best fantasy flicks ever made.
22. Pete's Dragon (2016)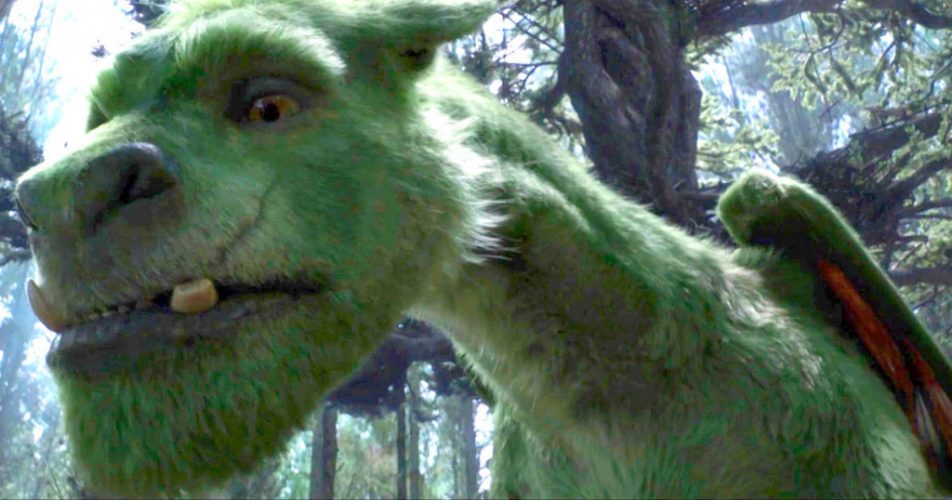 I really liked 'Pete's Dragon' for two reasons – the simplistic yet heartful storytelling and the spellbinding visual effects. Set in the '70s, the movie is the narrative of Pete, an orphan boy who gets lost in the woods following a car crash that kills his parents. He is chased by a pack of wolves, only to be rescued by a dragon. They befriend each other and Pete names him Elliot. Years later, Gavin, a vicious man tries to capture Elliot by seizing Pete and the rest of the movie is the narrative of how Pete's dragon Elliot protects Pete but has to eventually go away for their own good. Soulful, entertaining and tear-jerking, 'Pete's Dragon' is a must-watch adventure.
21. Life of Pi (2012)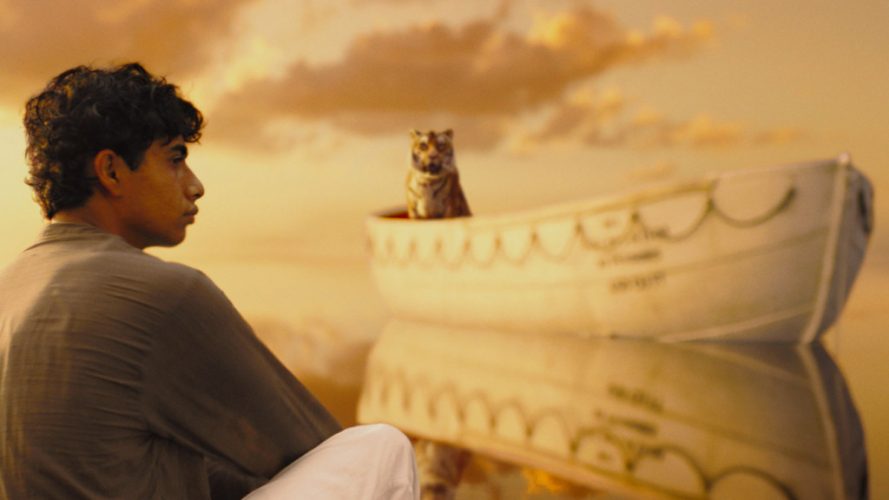 The movie begins with Pi Patel, a resident of Canada who is narrating his story as a young adult to a writer. Raised in Pondicherry, India, and a staunch follower of all the three religions – Hinduism, Islam and Christianity, Pi had seen it all. His father had a small-time zoo in the city which he intended to close and move to Canada where he planned on selling the animals. Aboard a Japanese freighter, following a storm, Pi is stuck with Richard Parker, a Bengal tiger, a zebra, an orangutan, and a hyena on a lifeboat, while the freighter sinks, killing his family. After the hyena kills the orangutan and the zebra and after the hyena is killed by Richard Parker, Pi and the latter spend days altogether on the boat, starving and scavenging what they could before he lands on a Mexico coast to narrate his story. Visually impressive, and boasting of a compelling tale, 'Life of Pi' is one of Ang Lee's best films ever.
20. Crouching Tiger, Hidden Dragon (2000)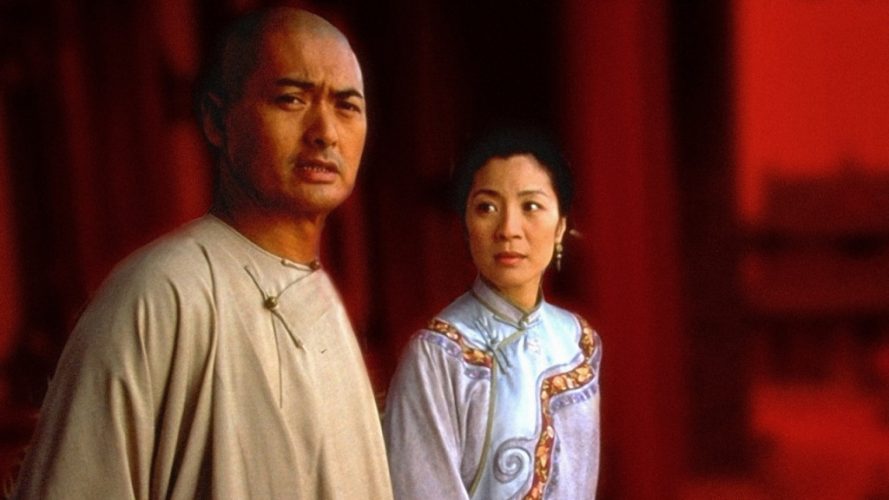 Yet another Ang Lee's film on this list, 'Crouching Tiger, Hidden Dragon' was also the recipient of Best Foreign Language Film, along with 10 other nominations – the most for a foreign language film. The movie is primarily a Wuxi tale set in the Qing dynasty of the 18th century. Li Mu Bai is an invincible warrior and is the bearer of a sword named Green Destiny. He gives his sword to a trusted friend and lover Shu Lein for safekeeping but it gets stolen. Jade Fox is a vicious woman who had murdered Li's master and Li must also pursue her, along with a quest to find his sword. Li and Shu Lein must team up amid a tale of subplots, treachery and acts of supreme sacrifice. 'Crouching Tiger, Hidden Dragon' is a universally acclaimed blockbuster, often considered Ang Lee's best.
19. King Kong (2005)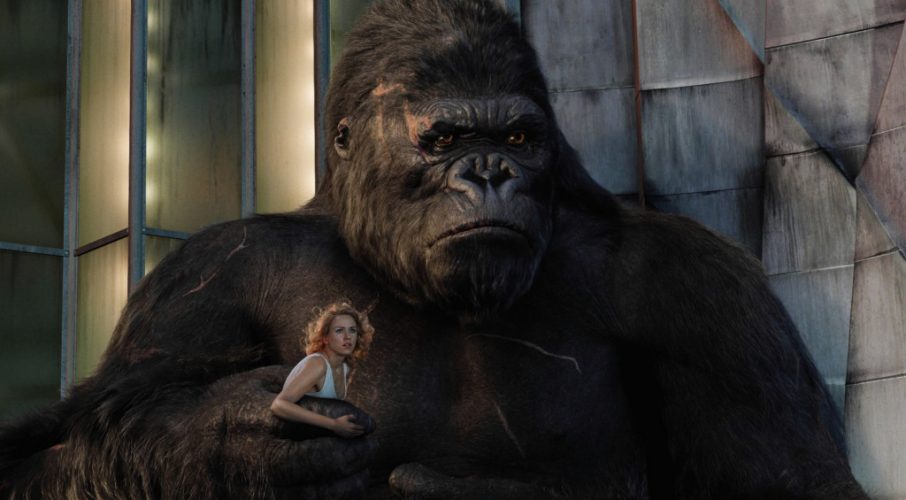 Ann Darrow is an actress who is hired by Carl Denham, a troubled filmmaker during the Great Depression of the 1930s. Together with the film crew and based on a script penned by Jack Driscoll, Ann's favourite screenwriter, they head out to the mysterious Skull Island for filming aboard a ship called SS Venture. While on the voyage, the ship's crew receives a message to turn around as Carl is to be arrested, but they land upon the Skull Island anyway. The island is inhabited by a giant gorilla who gets smitten with Ann and captures her. Carl and his team need to find Ann and start filming before it is too late. Peter Jackson's Academy Award run perhaps began with 'King Kong' and hasn't ended since with the film winning Academy Award in three categories.
18. The Jungle Book (2016)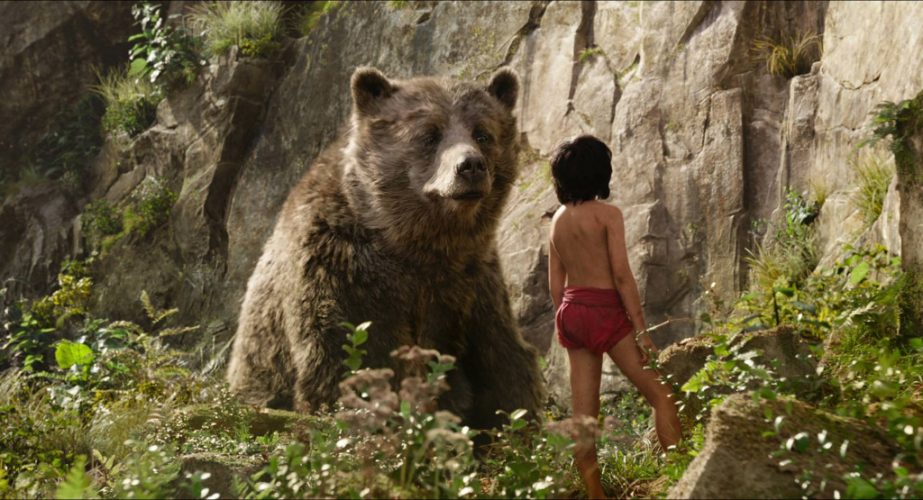 Jon Favreau's recent attempt to recreate this classic Rudyard Kipling tale has all the makings of a classic itself. The tale of Mowgli, raised in the jungle but forced out of it (almost) by a vengeful tiger named Shere Khan brought back the rush of nostalgia to all those who grew up with it while ushering a new generation of kids into its world. It draws influence from its 1967 counterpart as well the original works by Kipling, adding some gorgeous CGI in the mix to create a film both beautiful to behold and engrossing to experience. A melodious musical score and stellar performances by its voice cast elevate the film further. Idris Elba's chilling rendition of Shere Khan deserves a special mention. The Hindi dubbed version of the film, with an awe-inspiring voice cast including Nana Patekar and Irrfan Khan was an extra treat. A rare modern adaptation which gets all its inspirations right.
Read More: Best Divorce Movies of All Time
17. Labyrinth (1986)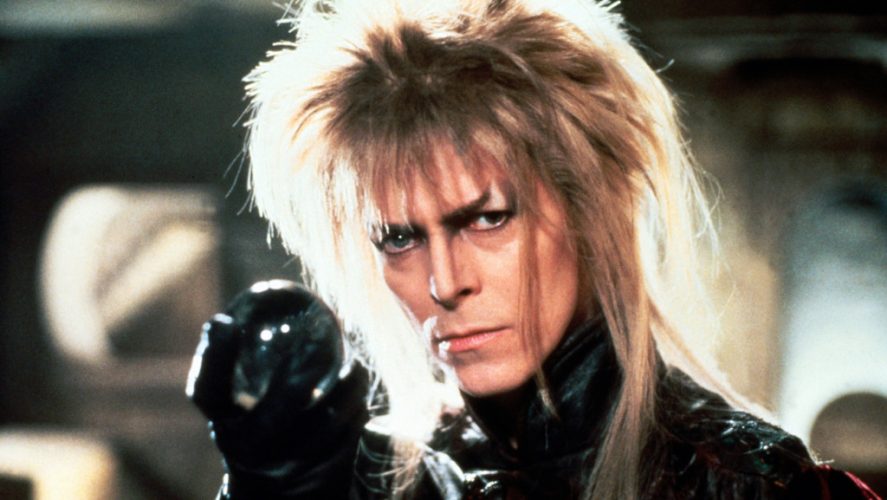 A unique film in many ways, legendary puppeteer Jim Henson's final film was not received well when it first came out but has garnered quite a cult following over the years. 'Labyrinth' tells the story of Sarah, whose wish for her brother to be taken away is granted by the goblin king Jareth who gives her 13 hours to manoeuvre through the Labyrinth and save her brother. Sarah's journey through the labyrinth as well as through growth into an adult form the crux of this coming-of-age flick. Like Henson's other works, most of the major characters in this film are played by puppets, the intricacies of whose handling and the idiosyncrasies of whose behaviour give this film a charm of its own. And the message of "Be careful what you wish for" is bound to hammer home with kids and adults alike.
Read More: Best Movies Based on Agatha Christie Novels
16. The Princess Bride (1987)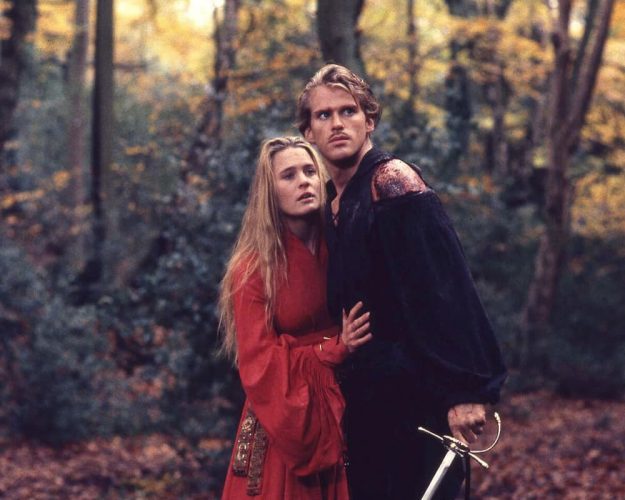 This is the saga of a farm boy named Westley on a journey to rescue his true love, Buttercup from Prince Humperdinck. Sound too cheesy? Watch it once and you'll be mimicking sword fights for days. The beauty of 'The Princess Bride' is that it has something to offer to every age. The film puts a quirky spin on an age-old damsel in distress story with a winning mix of romance, comedy and some swashbuckling sword-action, as well as enough one-liners to put 'Terminator' to shame, promising thorough entertainment. This is the epitome of nostalgia-inducing 80's cinema.
Read More: Best Femme Fatales in Movies
15. La Belle et La Bête (1946)
The 1946 French classic by Jean Cocteau tells a tale as old as time, a tale we know as 'The Beauty and the Beast'. This is the only film which I hadn't watched from the list before curating it because the Disney's 1991 rendition is such a beauty of a film that I did not believe this rendition would match up. And boy was I wrong! Nothing can quite compare to Cocteau's vision. The gorgeous images and dream-like sequences make it a visual masterpiece. While there is no singing crockery, the heart and soul of the original story shine through loud and clear. Hope the upcoming adaptation is half as good!
Read More: Best One Room Movies of All Time
14. How to Train Your Dragon (2011)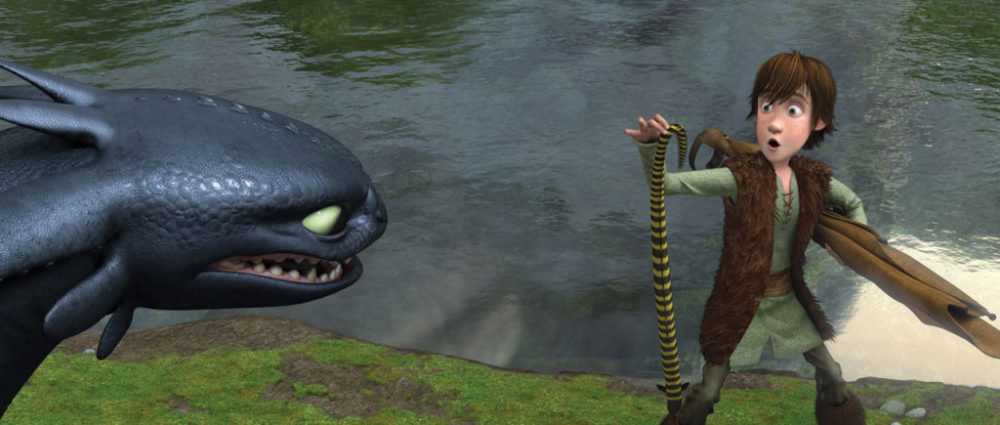 There are two types of dragons – ones which wreak havoc wherever they go (like the ones belonging to Daenerys Targaryen) and ones who are the most adorable creatures on the planet. This film is about the latter (although the former do appear in it). It is the story of Viking teenager Hiccup who desires to be a dragon slayer like the rest of his clan but cannot bring himself to kill an injured dragon, befriending him instead. And why wouldn't he? Toothless (the titular "trainee" dragon) is so charismatic and personable that you'd have no problem being his Happy Meal as long as it meant that you got to pet him a bit. Heartwarming story, gorgeous animation and one of the finest scores for an animation movie in recent times make you watch this one over and over.
Read More: Best Fairy Tale Movies
13. Spirited Away (2001)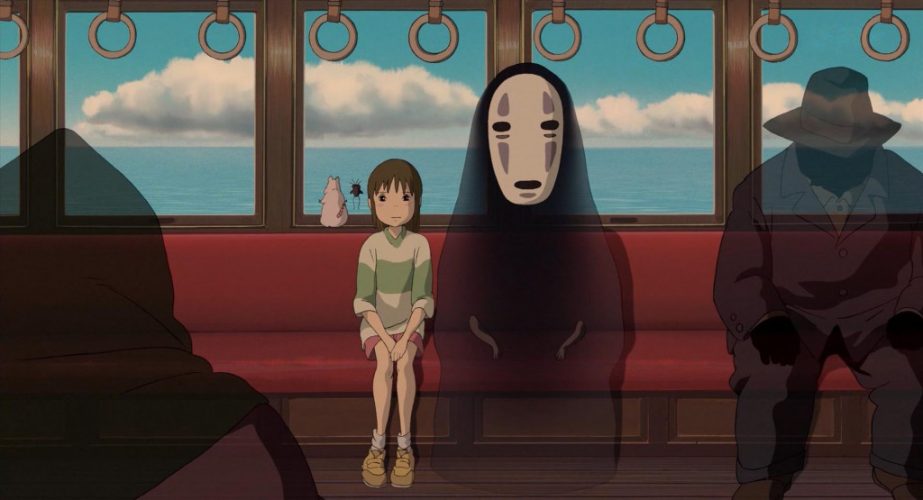 'Spirited Away', the only hand-drawn and Japanese animated film to win an Oscar for Best Animated Film, is Hayao Miyazaki's richly-imagined tale of a young girl named Chihiro who comes of age in the bubble of a fairy realm inhabited by eccentric spirits, It makes Japan's folkloric heritage accessible to all. The celebrated beauty of Studio Ghibli's hand-drawn animation enchants and envelops the viewer, who gets lost in the spirit world along with Chihiro. To top it all, the unfailing curiosity and utter resolve shown by the little girl in dire circumstances make her one of the most interesting characters in an animation feature. This is the zenith of Japanese fantasy.
Read More: Best Character Entrances in Movie History
12. Pan's Labyrinth (2006)
This highly acclaimed 2006 Spanish-Mexican feature is one of the best works from the stables of Guillermo del Toro, who is known for his dab hand at dark fantasy. It is an equivalent of 'Alice in Wonderland' for adults. It tells the story of Ofelia, a girl in 1940's post-civil war Spain who ventures into an underground, insect-ridden labyrinth (Del Toro's trademarks) and visits Pan, for whom she must complete three tasks to become who she truly is – Moanna, the princess of the underworld. Beautifully composed by Javier Navarrete, gloriously imaginative in the way its central quest is structured around Ofelia (a startling Ivana Banquero) and boasting del Toro's most strikingly twisted designs and concepts, It uses minimal CGI, relying on animatronics and makeup instead, which enhances the experience further. Like our previous entry, this film succeeds in immersing and sucking the viewer into the labyrinth along with Ofelia.
Read More: Most Iconic Movie Posters of All Time
11. Wizard of Oz (1939)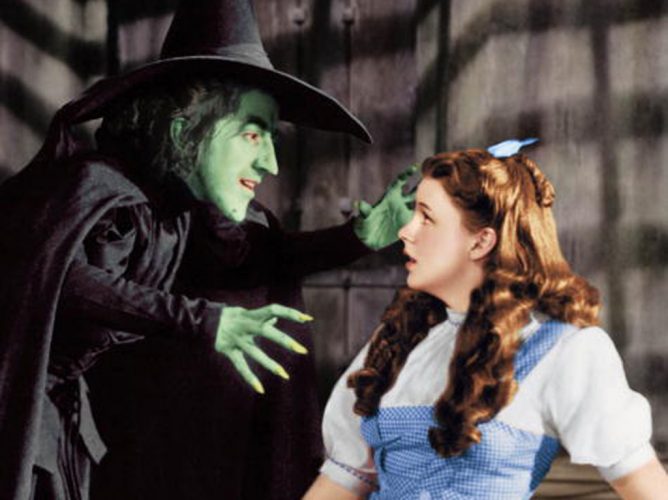 MGM's 1939 rendition of 'Wizard of Oz' can rightly be called the godmother of fantasy cinema. In an era where romantic drama was the norm, 'Oz' broke new ground. Its fantasy storyline, use of technicolour, brilliant musical score and unusual yet endearing characters have become so iconic that it is hard to believe that it was a box-office failure when it first came out. But today, Dorothy's journey along the yellow brick road to the emerald city of Oz, with the Scarecrow who wants a brain, the Tin Woodman who desires a heart, and the Cowardly Lion who is in need of courage, is one for the ages.
Read More: Best College Movies of All Time
10. The Green Mile (1999)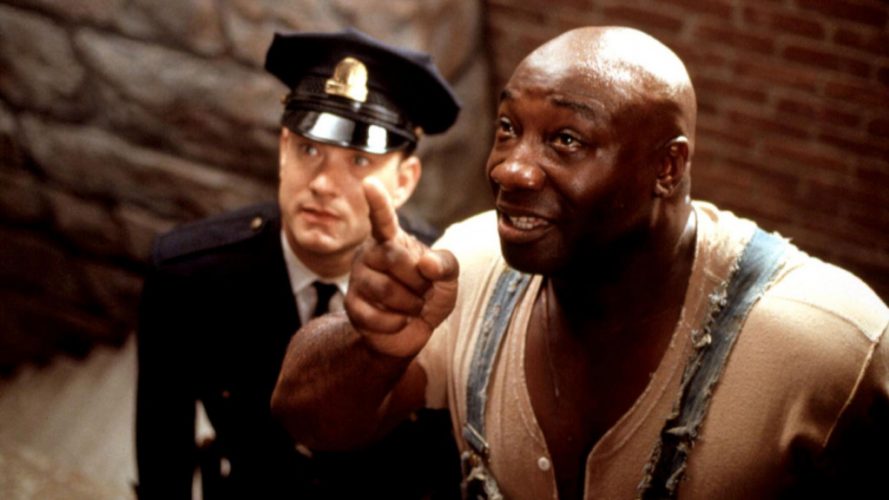 Another film set during the Great Depression of 1935, Paul Edgecomb in the present day is narrating the story to his companion Elaine when he was a prison officer in 1935 and the final walk of the death row inmates was often referred to as the Green Mile. Paul also had severe bladder infection back in the day. John Coffey is a convict on the death row – a tall, well-built yet mentally retarded man who has been accused of raping and murdering two young girls. John possesses supernatural powers of healing things – he cures Paul's bladder infection, resurrects a pet mouse and cures the brain tumour of the wife of jail warden. John's healing has given Paul an extraordinarily prolonged life, thus outliving his friends and relatives to 108 years of age, something that Paul considers as a sin for having executed a Godly man. 'The Green Mile' has won numerous awards, including four Academy Award nominations and is one of the most emotional movies that you will ever see.
9. Avatar (2009)
I don't know about you but I personally feel 'Avatar' has unnecessarily been underrated and considered wrongfully over the top. 'Avatar' is a visual accomplishment in itself, having released in 2009 when CGI wasn't so widely used in films. From James Cameron's kitty, 'Avatar' is set in the dystopian future and is the narrative of Pandora, one of the distant moons in another star system that humans have invaded into, in the search of unobtanium, a superconductor of high value. To get the unobtanium, they must annihilate the Na'vi settlements and in order to do so, they'll have to gain the confidence of the Na'vi folks. The Avatar program allows humans to enter the Na'vi bodies that have been genetically engineered, thus allowing humans to interact with them and know them. Jake Sully is one of the marines who is chosen for the task, who eventually becomes one of them and fights the human belligerence. 'Avatar' is also the highest grossing film to be ever released, with raking over $2.7 billion worldwide.
8. Pirates of the Carribean (Film Series, 2003-2017)
One reason why everyone watched 'Pirates of the Carribean' was Johnny Depp as Captain Jack Sparrow. Another reason – probably none. Ever since the inception of the film franchise, the first few being directed by Gore Verbinski (The Ring fame), the movies have gained cult popularity across masses, for its enthralling visuals and strong character-oriented performances. 'The Curse of the Black Pearl' begins with a pirate attack on Port Royal in search of a medallion made of Aztec Gold. Elizabeth Swann is captured, Will Turner, her lover goes after her and Captain Jack Sparrow wants his stash of Aztec Gold along with his ship Black Pearl from his former mate Captain Barbossa. 'Pirates of the Carribean' has also been famous for having a decreasing critic rating with each newer instalment, despite being one of the highest grossing film franchises of all time.
7. Indiana Jones (Franchise, 1981-2008)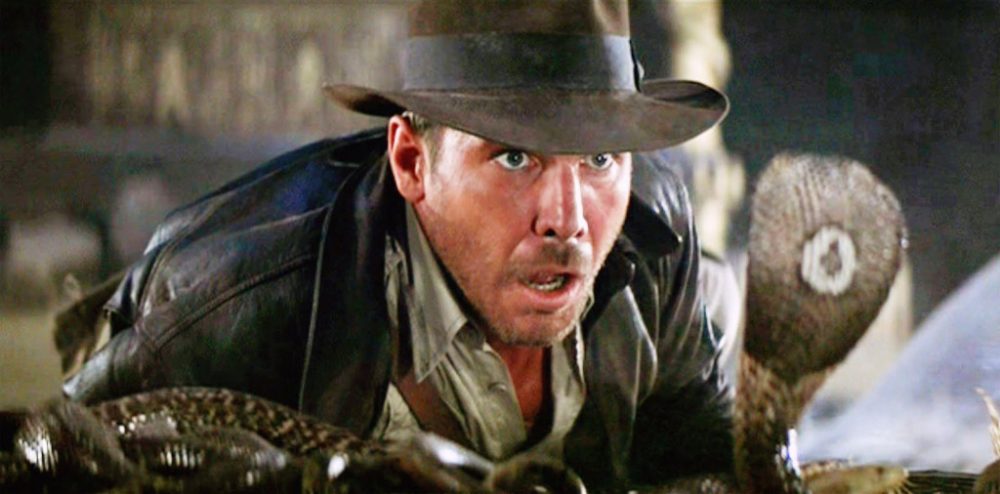 Now, who doesn't love the adventures of perhaps the world's most famous archaeologist? The franchise of four movies and a television series has Indiana Jones at its core. In the first instalment, 'Raiders of the Lost Ark' which is set in the 1930s, we could see Indiana Jones trying to pursue the Ark of the Covenant before the Nazis could do it – something that would make them invincible before the impending war. The second instalment is set a year before the 'Raiders of the Lost Ark' takes place. Although 'Kingdom of the Crystal Skull' was meted with some criticism, the first three stand out in defining the franchise. The brainchild of George Lucas and Steven Spielberg, there couldn't have been a better film series conjured out of such an eminent partnership.
6. Harry Potter (Film Series, 2001-2011)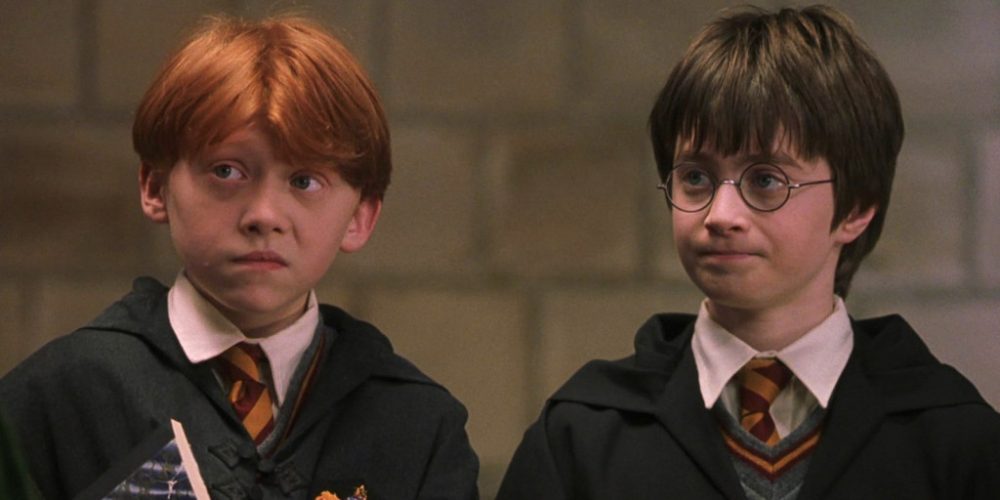 Okay, let's be clear about one thing; there cannot be one definitive Harry Potter film. All the films have magic (literally!) of their own and a hefty case can be made for each. Personally, I felt the pangs of love for the first time when Hermione Granger walked into the Yule Ball. Or when Harry, Hermoine and Ronald met each other in the Hogwarts Express. The series of eight films signify an era altogether. Directors Chris Columbus, Alfonso Cuaron, Mike Newell and later David Yates conduct the operatic climax of each instalment with emotional awareness, giving his audience pleasure and pain in equal measure. The revelation of Severus Snape as the brave and misunderstood hero in a single sequence was so beautifully handled and brought to life by Sir Alan Rickman that it brought tears to the eyes of even the most stoic of fans. The new 'Fantastic Beasts' series is promising, but the mind will forever wander back to Hogwarts, to the boy who lived.
Read More: Saddest Movie Deaths of All Time
5. Star Trek ("Reboot" Franchise, 2009-2016)
While I am not a fan of the Original Series or the Next Generation, only because of the fact that I perhaps don't belong to the era, 'Star Trek' Reboot Series of Kelvin Timeline caught my eye for being a very competent fantasy film series that one shouldn't miss at any cost. 'Star Trek' has Chris Pine, Zachary Quinto and Zoe Saldana in leading roles as Captain James T. Kirk, Spock and Lieutenant Ahora respectively, while Leonard Nimoy, Eric Bana and Chris Hemsworth too have roles to play. The movie begins with a naive James Kirk who is prodded to join the Federation for his father was a brave captain who saved hundreds of lives while battling a futuristic ship commanded by Nero. From a belligerent cadet to the Captain of USS Enterprise, the journey of James T Kirk and Spock is mesmerising, while they battle their differences. 'Star Trek (2009)' was also the first in its franchise to win an Academy Award.
4. Eternal Sunshine of the Spotless Mind (2004)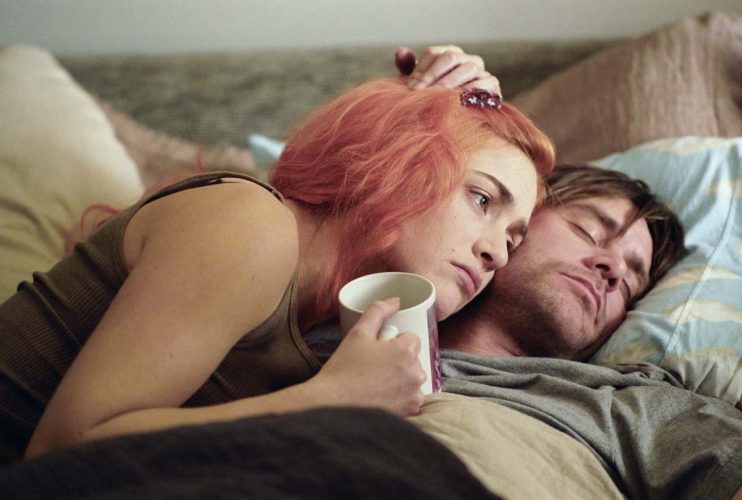 The movie begins with Joel and Clementine getting into a relationship in a train from Montauk to Rockville Centre, even though for the audiences, they've met for the first time. In a non-linear narrative, it is later revealed that they were past lovers who were in a relationship for two years and later developed some differences. Clementine then decided to go for a memory-erasing procedure which would eliminate her memories of Joel as she knows it. Joel also reciprocates and gets the process done. Because the process of erasing one's memory occurs in a chronologically reverse manner, they tend to forget what they experienced last, but somewhat remember their older memories. One of their oldest memories was meeting at the Montauk station, where they have a chance encounter and get smitten for each other. They both then agree to give their relationship another chance. Eternal Sunshine of the Spotless Mind' is groundbreaking cinema by all measures and hasn't found an equal in terms of its storytelling, compelling narrative or epic performances.
3. The Lord of the Rings & The Hobbit ("Middle Earth" Saga, 2001-2014)
Was there even a doubt here? This. Is. It. It does not get better than this. The trilogy of high fantasy adaptations of J.R.R. Tolkien's literary masterpiece was a cornerstone in the history of the genre of fantasy and a close second was 'The Hobbit' prequel of trilogies that came later. Never before had a world been so all-encompassing and engaging. And the peak of both the trilogies was their finales. The first two installments of 'The Lord of the Rings' are legendary in their own right, but it is the continued balance of the epic spectacle and the human emotion in of face of it which makes the last chronological entry in the Middle-Earth Saga so complete. The climactic scene, where Frodo finally reaches Mount Doom and succumbs to the power of the ring is the highest note in this swelling opera. 'Return of the King' is the only fantasy film to boast of a Best Picture Oscar amongst 11 wins, thus making it a worthy crowning jewel to our list. Peter Jackson is the Steven Spielberg of tomorrow.
Read More: Best Monster Movies
2. Star Wars (Franchise, 1977-2019)
The opening words, "A long time ago in a galaxy far, far away….", in the first 'Star Wars' film kicked off a franchise that would go on to become one of the most popular in Hollywood, and garner a strong cult following across the planet. Since then, the 'Star Wars' franchise has kept on growing and offered a number of iconic and beloved characters such as Han Solo, Chewbacca, Luke Skywalker, Darth Vader and Princess Leia, while others such as Jar Jar Binks have invited the ire of fans and critics alike.
At the core of all films in the franchise is the simple but profound concept of 'The Force', which consists of two parts, light and dark, which is a play on the idea of good and bad. The conflict arising between the Jedi, who are part of the light side, and the Sith, who are part of the dark side, is therefore a common element that runs through the films, comics and video games that have been released so far. Over the years, the original three films created by George Lucas have been expanded with a series of standalone films, sequels and prequels in the form of trilogies.
1. Marvel Cinematic Universe (2008-2018)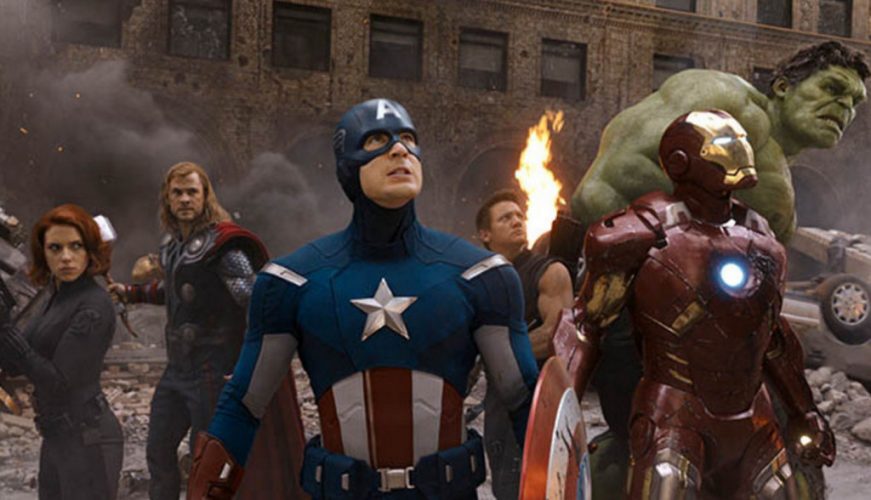 With over $15 billion in worldwide revenues, the MCU is the highest grossing film franchise of all the freaking time. A legacy that began in 2008 with 'Iron Man', the latest entrant being 'Ant-Man and the Wasp', to be followed by movies in 2019 like 'Captain Marvel', 'Avengers: Endgame', followed by 'Spider-Man: Far From Home'. For those speculating what happened after 'Infinity War', 2019 could be a crucial year for all we know. With 20 blockbuster movies released so far, and counting, the movie franchise boasts of independent films surrounding superhero origin stories like those of Iron Man, Captain America, Thor, The Incredible Hulk, Ant-Man, Doctor Strange, and Black Panther along with ensemble movies like 'Avengers' trilogy, 'Captain America: Civil War', 'Guardians of the Galaxy' etc. to name a few. I think now would be the right time for you to begin binging the movies of the MCU, starting with Iron Man.
Read More: Best Superhero Movies of All Time