Webster dictionary defines a femme fatale as a seductive woman who lures men into dangerous or compromising situations and causes trouble. Naturally, Hollywood decided to encapsulate the sexual fetishes of men and give life to such sex symbols. Men of all ages have long desired to be witness to such temptresses. They have since become an instrument of wide-promotions and destructions of men's heart. People flock into theaters in swamps when they become cognizant of a femme fatale's presence in a movie. As Brittany once famously said, "Flaunt it if you have it." And women have certainly heeded to her advice. We present to you, the list of top femme fatales ever in movies. A request for all heart patients to stay away. This isn't a joke.
10. Kelly Van Ryan ('Wild Things')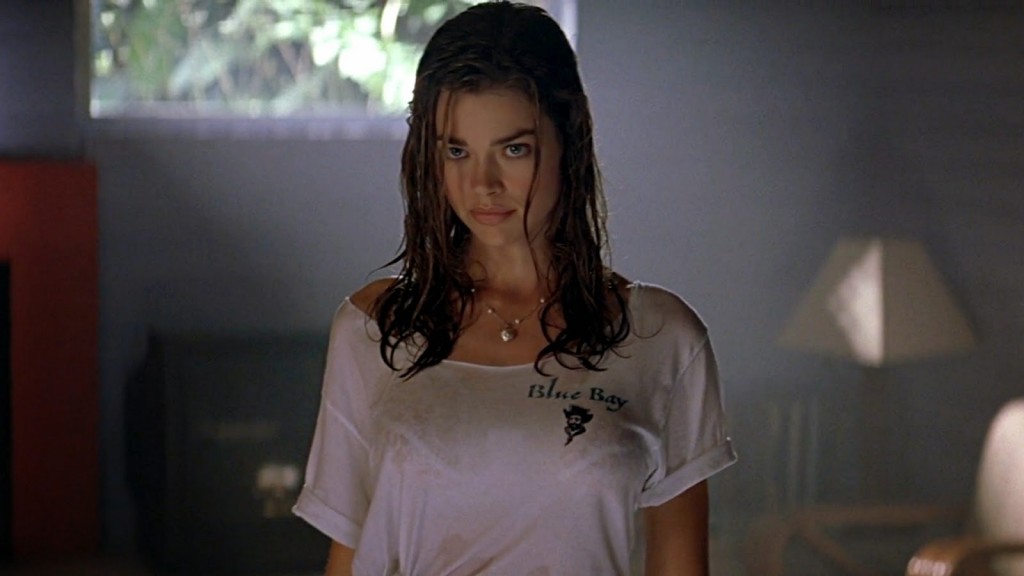 Played by: Denise Richards. The pouty lips, the chiseled jaw line, and the burgeoning raw animistic magnetism make her probably the most dangerous femme fatale around. The credit for her immensely alluring portrayal must go to Denise Richards, the sex symbol of the 1990's. There is just absolutely nothing that could make her better. She is perfect. Adjectives fall short of describing her in words.
Read More: Best Suicide Movies of All Time
9. Maxine Lund ('Being John Malkovich')
Played by: Catherine Keener. Catherine Keener, in personal life, is a shy and reserved person. And that is what makes her portrayal of Maxine in Spike Jonze's 'Being John Malkovich' mesmerizing. Playing an ambitious woman, who intends to rule the world, Keener ticks all the boxes. The insatiable brunette compels a certain puppeteer to part ways with Cameron Diaz, and tap into this unique opportunity to be John Malkovich. Raw sexuality just oozes out of her, the sexual overtures of whom are even irresistible to John Malkovich himself. Stunning.
Read More: Best Home Invasion Movies of All Time
8. Xenia Onatopp ('Golden Eye')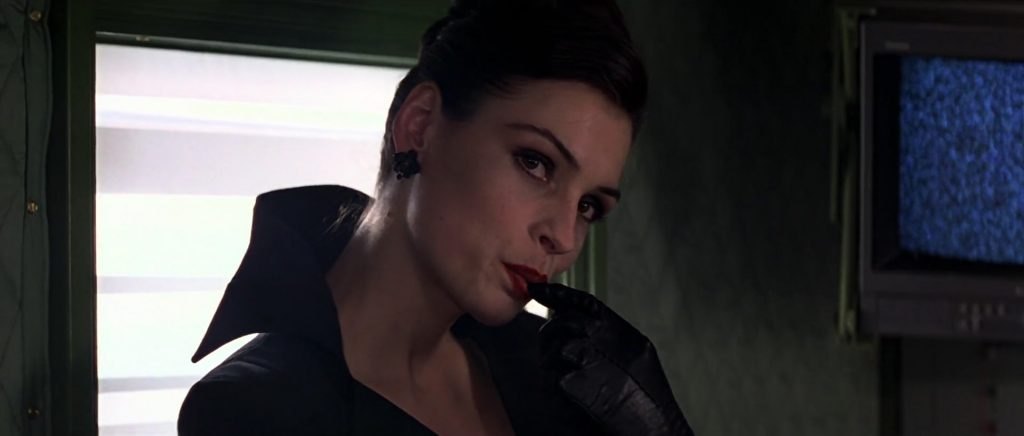 Played by: Famke Janssen. Xenia Onatopp is the epitome of a diabolical Bond villain. She loves fast cars, is adept at gambling and smokes cigarettes with an unimpressed air. Xenia is danger on two legs. She is military trained, cold-blooded and ruthless, and masters lethal close combat techniques, which she applies during sexual acts. She is a cobra-like killing machine, who crushes her victim with her legs. This femme fataleis one of the most iconic Bond girls of all time, and rightly so.
Read More: Best Documentaries of All Time
7. Lynn Bracken ('LA Confidential')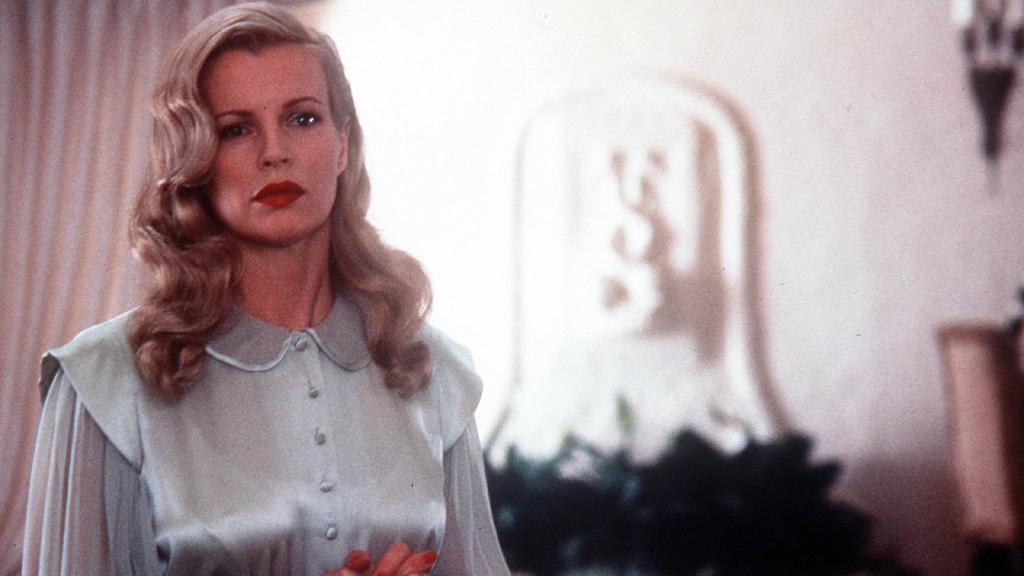 Played by: Kim Basinger. Probably one of the greatest crime-thrillers ever made, 'LA Confidential' was an achievement in terms of two things. First was its successful creation of one of the most intricate plots in the history of cinema, and its convoluted and egregious twists. The other was the launching of relatively unknown actors into global stardom, like Russell Crowe and Guy Pearce. One other name which was into the latter category was Kim Basinger. Managing only 35 minutes of screen time, Basinger captured the essence of the character with much aplomb, and elevated the level of the film. Her performance also fetched her an Academy Award. The insatiable blond curls, the blue eyes, and the sweltering figure sure sent the temperatures soaring.
Read More: Best Movies Shot With a Handheld Camera
6. Natasha Romanoff ('The Avengers')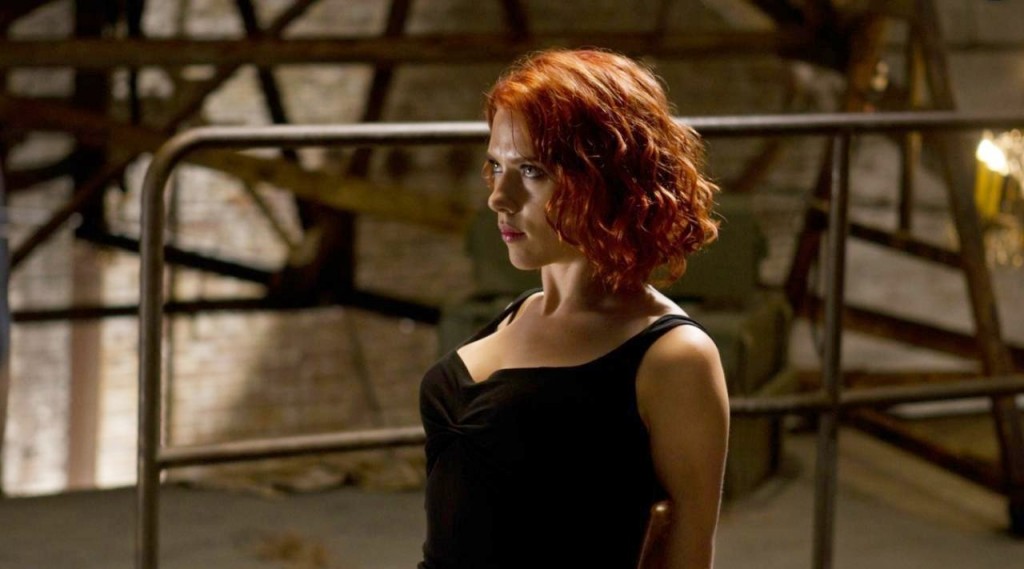 Played by: Scarlett Johansson. Much like the actress that plays her, Natasha turns heads wherever she goes. The military trained secret agent, a.k.a Black Widow, her biggest strength lies in her unpredictability. Prima-facie, she might seem to be an eager simpleton, who is weirdly sexy, but this femme fatale is much more than meets the eye. The phrase, 'they don't make them like this anymore' finds exclusivity in her, lacking absolutely nothing that a man desires. The spandex suit, though for flexibility, the flowing red hair, the curvy figure, and ruthless pragmatism make her one of the most dangerous femme fatale of the screen.
Read More: Most Overhyped Movies of All Time
5. Lola ('Transporter 2')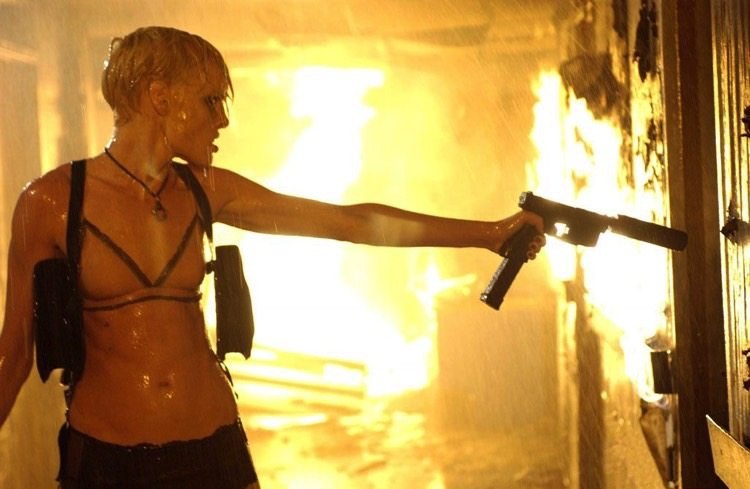 Played by: Kate Nauta. How do you think that fire came into being? Lola, the assassin/lover of the evil Gianni. Her slender figure, and the iconic black thongs, have long captured the fantasies of men ever since the movie came out. As adept at handling guns as Gordon Ramsay is at handling knifes, this femme fatale is as dangerous as tempting she seems. Wearing heavy make-up, especially the thick black eye-liner, she brings an aesthetic viewing to the gory violence in the movie. Essentially a newer version of the 'Kill Bill' protagonist, she is just downright sensuous.
Read More: Best Spiritual Movies of All Time
4. Diana Prince ('Batman vs Superman')
Played by: Gal Gadot. There is possibly no one in the industry who is more perfect to play the thousand year old Amazonian warrior than Gadot. The Israeli beauty's jet black hair, the sumptuous figure, and the alluring foreign accent make the super-woman impossible to resist. Her dexterity in yielding a shield and a sword would give a complex to Achilles. And her rapacious outfits for evening soirees and galas can draw flocks of envious eyes. Her undying valor and courage makes men sweat and go weak in the knees. She is, Wonder Woman.
Read More: Best One Sided Love Movies of All Time
3. Mal Cobb ('Inception')
Played by: Marion Cotillard. The list most definitely would have been incomplete without the mention of Marion Cotillard. From her array of sexy avatars, Mel Cobb, the deceiving and deceased wife of Dominick Cobb, is the most destructively driven. Obsessive and downright crazily protective about her husband, the femme fatale never let anyone in her and Dom's private space. A gaze into her deep eyes is enough to send you in oblivion. Her crackling accent, laden with a husky and soft voice, make the words coming out of her mouth like daggers in the hearts of men.
Read More: Best Date Night Movies of All Time
2. Rita ('Mulholland Drive')
Played by: Laura Herring. Rita is a classic femme fatale with her dark, strikingly beautiful appearance. She serves as the object of desire, directly oppositional to Betty's bright self-assuredness. She is also the first character with whom the audience identifies, and as viewers know her only as confused and frightened, not knowing who she is and where she is going, she represents their desire to make sense of the film through her identity. Her amnesia makes her a blank persona, the vacancy that comes with extraordinary beauty and the onlooker's willingness to project any combination of angelic and devilish onto her. She rests peacefully in my fantasy.
Read More: Biggest Movie Plot Holes of All Time
1. Catherine Tramell ('Basic Instinct')
Played by: Sharon Stone. The subject of the most paused scene in cinematic history, Catherine Tramell. Catherine is the attractive femme fatale in person. She is especially dangerous because on the one hand, she is well-educated (she's a psychologist and writer), and on the other hand, she is also vicious and driven by her sexual lust. She never distorts her face or loses her temper. Even when she is sitting in a room full of male police officers, she uses skillful distraction. She flips her legs in order to show that she does not wear any underwear, and thus a legendary Hollywood scene was created. For Catherine, men are nothing more than toys and a nice pastime, as she actually has a passionate, open lesbian relationship. Since she is driven by her senses, she also needs a direct inspiration, which she draws from her own experiences. She uses her lovers and the act of killing them as a template for her novels.
Read More: Best Divorce Movies of All Time