One sided love is more common than many would like to believe or confess – it might actually be the most common form of love. Every person – man or woman – has gone through this feeling: you are deeply attracted to someone, but the other person is not interested in you. The important thing to remember here is that one-sided love or attraction is not at all bad. And the people who go through it should not feel guilty about it. But they should be careful that their desire shouldn't disrupt the life of their interest in any way. If anything, they should try to channel their love to pursue something constructive and to make themselves better.
The films on today's list are about the most common form of love: the unrequited kind. Here is the list of top movies about one sided or unrequited love ever made. You can watch some of these best one sided love movies on Netflix, Hulu, or Amazon Prime.
12. Like Crazy (2011)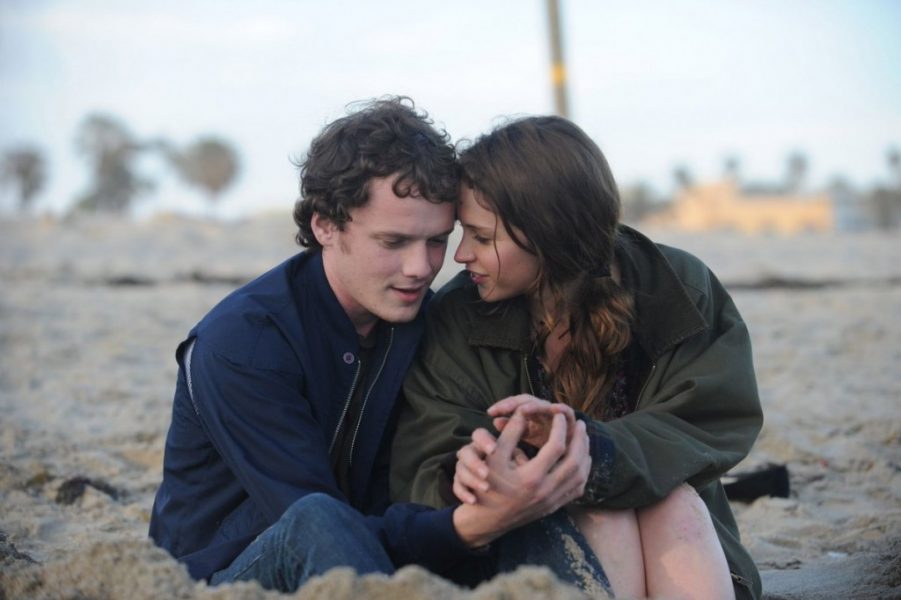 Sometimes, conversations are unnecessary. Sometimes all you need is the company of the person you like and that's it. In 'Like Crazy', Anna, a British Exchange student who is deported from America and her love Jacob, spend most of the movie apart. But when they do meet, a wordless slow-dance is enough to rekindle the memories of all the sunsets they spent by the beach, the fun go-karting rides, the long walks and their affection for each other. So pro-tip: before having the wordless date, do care to have some awesome regular dates to reminisce about.
Read More: Best Marriage Movies of All Time
11. Her (2013)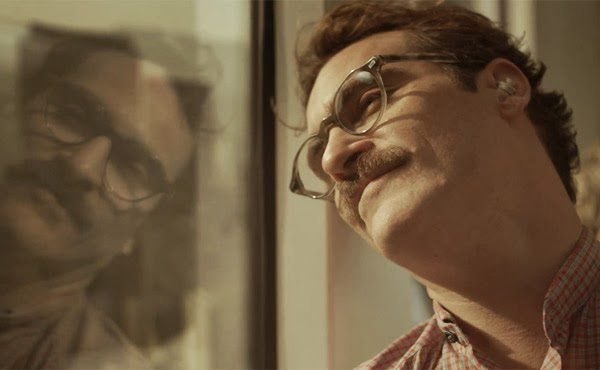 Spike Jonze's 'Her' is a groundbreaking romance film for more reasons than one. Its concept of intimacy with a sentient OS is futuristic and yet, with digital technology developing by leaps and bounds, doesn't seem so far away from reality. A particularly poignant scene shows our protagonist on a beach trip with "Her", where she plays him melodies and he explains what sharing one's life and growing with someone means, showing that sometimes the key to a glorious date is just the right kind of conversations with the right kind of people.
Read More: Movies Like Her
10. My Best Friend's Wedding (1997)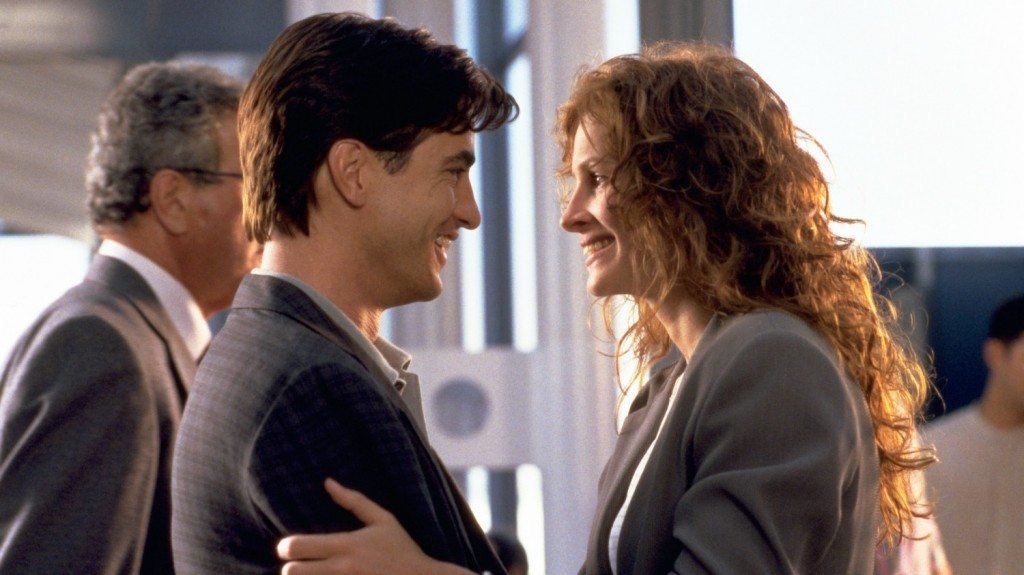 A woman desperate to break off her best friend's engagement, rushes to his wedding in hopes of spoiling it. What follows is a comedy of errors spurning up one of the most lovable romantic comedies of all time. Julianne's jealousy, Kimmy's sweet innocence and Michael's sense of responsibility collide together in this fairytale. P.J. Hogan's film explores the innocent nuances of love and the effect jealousy has on misunderstanding. Friendship and sense of guilt overcomes evil always and this story narrates the truth. Some heartfelt numbers, beautiful people and wonderful sets wrap a dreamlike film. Julia Roberts and Cameron Diaz are pretty girls but their performances cemented their legacy in this industry forever. May be I will be luckier at 'My Best Friend's wedding'?
Read More: Best Movie Trailers of All Time
9. Groundhog Day (1993)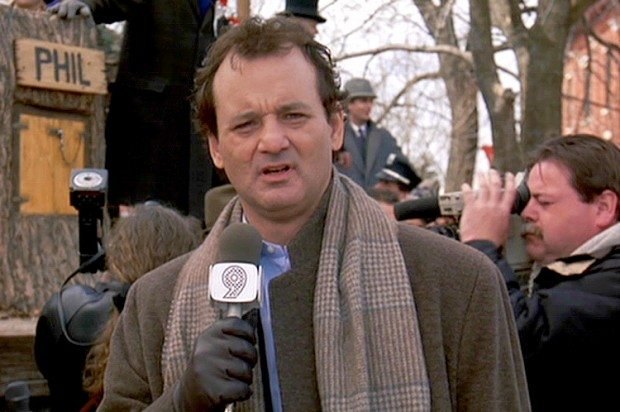 'Groundhog Day' revolves around Phil Conners (Bill Murray), an arrogant weather reporter, who is relives the same day over an over in order to win his love. Bill Murray delivers a fine performance as the protagonist and turns Phil Conners into a role model for any viewer. What makes this film unique is it's smooth and light story-telling. There are no action sequences, thrill, and mystery, but only a man who lives the same day over and over, trying to make amends daily as he has all the time in the world. 'Groundhog Day', throughout the years, has become a basis of comparison for all time-loop movies, which are praised to relive the concept which this film established years ago. For anyone who is willing to watch a film on how to win over your love, who may not love you back, this is it.
Read More: Best Guilty Pleasure Movies of All Time
8. Malena (2000)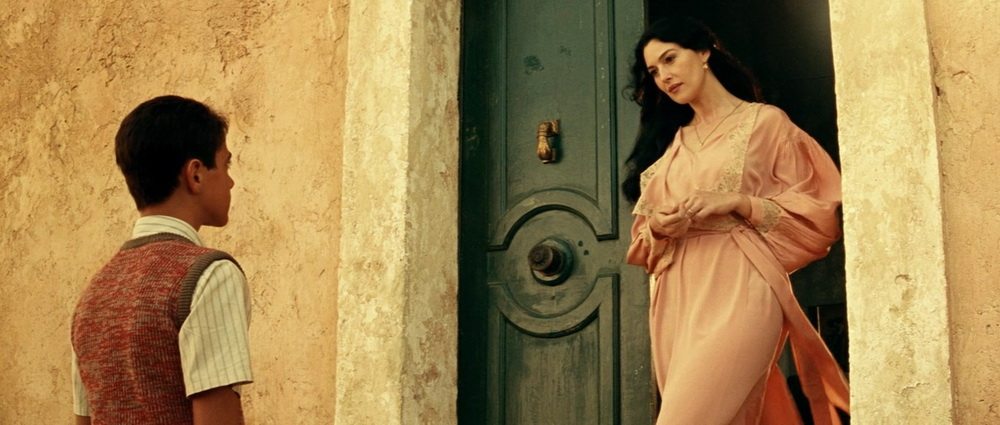 This Italian drama is about a 12-year-old boy getting infatuated by the beauty of sensual woman named Malena. Amidst the war climate, he helplessly sees the world around Malena crumbling apart due the small-mindedness of the people of the town. Critics thrashed the film when it released, but since then it has garnered a cult following — deservedly so. It may not the most subtle film, but it certainly is a beautiful and sad take on one sided love.
Read More: Best Movies That Break the Fourth Wall
7. 500 Days of Summer (2009)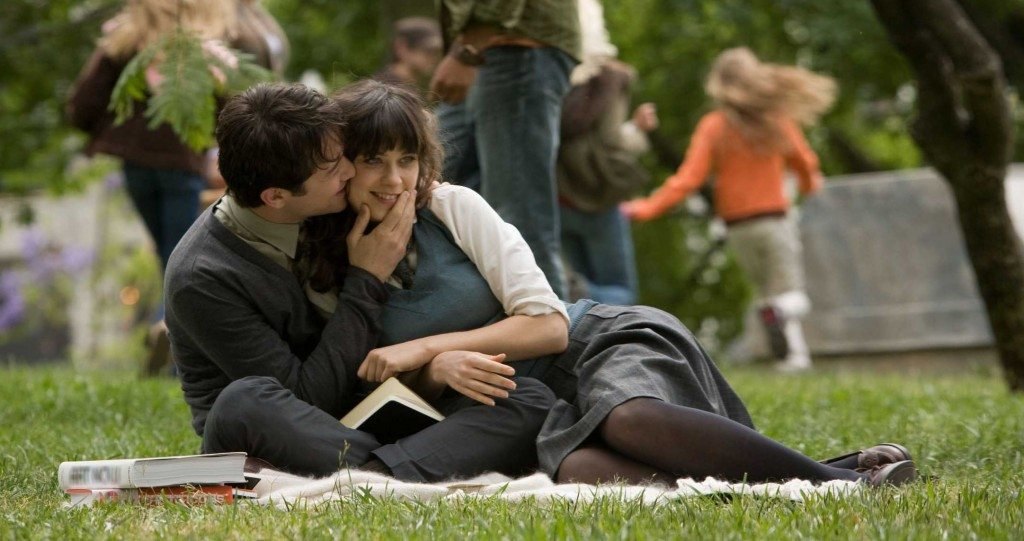 Hardcore rom-com fans would swear that this Marc Webb heart warmer is the best film in this genre, at least in recent times. It is not about the mushy love where the lead pair meet, break off and fall in love again. It is about real life about finding true love and the courage to move forward in its quest. It is about being mature enough to cope up with the stress of a break-up and the strength of mind to move on. '500 days of Summer' chronicles the days of a seeming summer in the life of Tom where he falls in love and lives his life in pursuit of Summer Finn. Employing a non-linear narrative, Marc Webb tells us about the obsession, inability to come to terms to reality and eventual realization. The film ends on a note of hope when Tom meets Autumn, suggesting perhaps summer wasn't his season after all. Endearing performances by the talented Joseph Gordon-Levitt and Zoey Deschanel make it a wonderful watch and it remains one of the most beautiful movies of life.
Read More: Best Movie Weapons of All Time
6. There's Something About Mary (1998)
After the success of 'Dumb and Dumber', the Farrelly brothers made a film that's blend of fun, love and confusion. The film got critical and commercial acclaim, winning itself several awards and nominations. In 'There's Something About Mary', we start with a failed prom date between Ted (Ben Stiller) and Mary (Cameron Diaz) and end with how Ted has to weave through the web of lies made by Tucker (Lee Evans) and Pat (Matt Dillon), who Ted had hired earlier to pursue Mary and who, in turn, had fallen for her. The film compels you to laugh and keeps you enthused about what would happen next, thus making itself worth a watch.
Read More: Best Movies Featuring Only One Actor
5. The Age of Innocence (1993)
Rather known for his takes on society, crime and thrill, Martin Scorsese reinvented himself during this 1993 romantic drama. Newland Archer is a man smitten with the elegant Countess Ellen Olenska while engaged to her cousin May Welland. The story explores the complexity of human emotions as Newland watches the battle between trust, promise and desire. Scorsese narrates the sacrifices one has to make for the sake of commitment and honor through Newland's life. The love story is brutal as it bashes Newland's emotions constantly, but the ending is surprisingly serene and the empty streets of Paris seem to fit in poetically to the story line. The legend, Daniel Day-Lewis, the reliable Michelle Pfeiffer and the stunning Winona Ryder prove to be one enchanting trio.
Read More: Best End of the World Movies of All Time
4. Two Lovers (2008)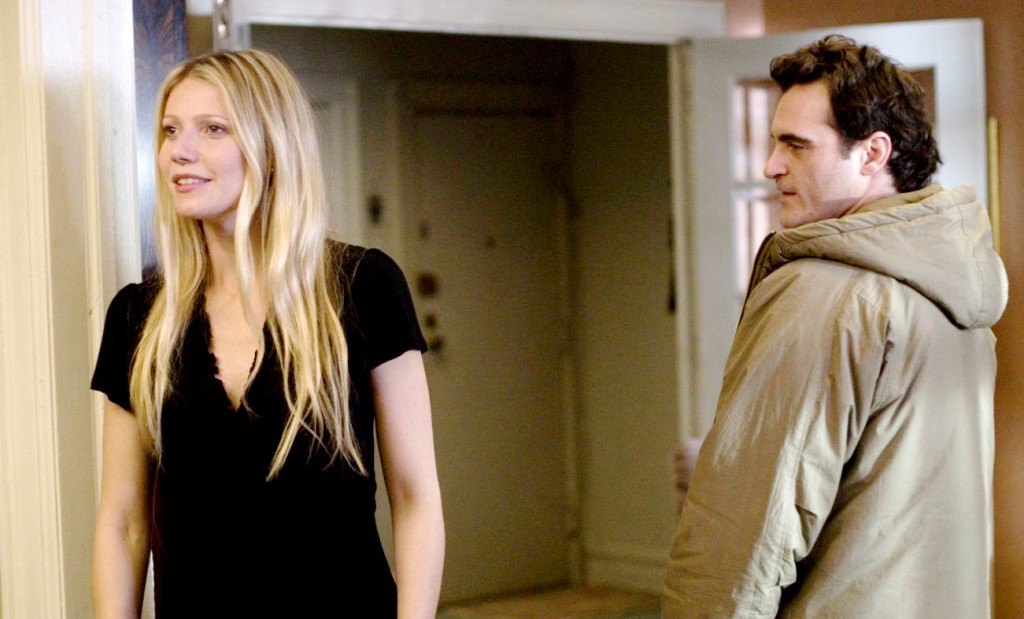 Leonard Kraditor is an emotionally distraught man after his split from his fiancé after the discovery of the fact that they can never have healthy children. He attempts suicide several times until his life turns around. Two women come into his life, Sandra and Michelle, and Leonard begins to rediscover the purpose of life as he begins to develop emotions for the both of them. James Gray's unique take on infidelity, promises and realization is hugely underrated. 'Two Lovers' is one beautiful reminder of the old age romantic movies where the heart had the final word. Enchantingly made, this movie is a lovable watch for all cinema lovers. Joaquin Phoenix is excellent as ever with Gwyneth Paltrow and Vinessa Shaw giving some excellent on-screen performances.
Read More: Best Guilty Pleasure Movies of All Time
3. Chungking Express (1994)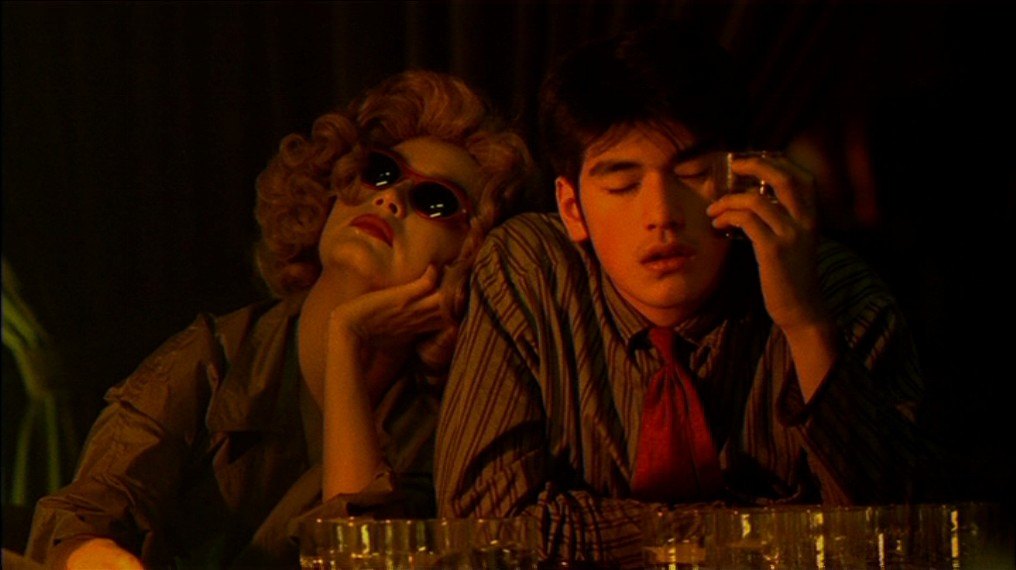 The magic of Wong Kar-wai's cinema lies in his ability to observe life happening around the streets or in the city and turn into a visual fest. 'Chungking Express' is his most challenging and ambitious work and is the quintessential Wong Kar-wai film in every aspect. 'Chungking Express' uses a multiple storyline structure that tells the parallel stories of two cops; both desperate and longing for love and companionship in the midst of a very mechanical city life. Exploration of loneliness in city lives has been one of the major themes running in Kar-wai's films and in 'Chungking Express', he paints the inner worlds of solitary souls with his own trademark style that blends colors with exquisite visuals of the city. The lives do not interconnect throughout the film but there are brief appearances of the characters from the second story during the first and Kar-wai uses them to dramatize the elements of randomness and strange connections that human lives share.
Read More: Best Anti War Movies of All Time
2. Amelie (2001)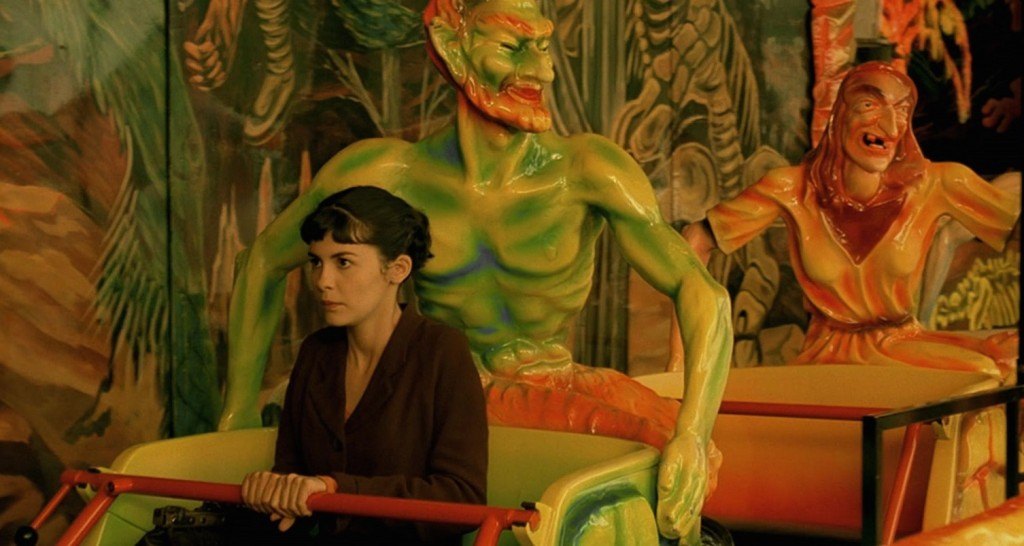 One of the great French films by Jean-Pierre Jeunet, 'Amelie' represents everything innovative about cinema. While dealing with the central motif of loneliness, the film humanely ventures into the troubled life of contemporary Parisians. Fundamentally, it tells the story of a young waitress, an introvert, who ventures into positively changing the lives of people around her while battling to reconcile with her own solitude. Much unlike other movies about one sided love, it gives a quirky and pleasant feel to the audience through the employment of bright humour and distinct portrayals of humanity.
Read More: Best Self Discovery Movies of All Time
1. City Lights (1931)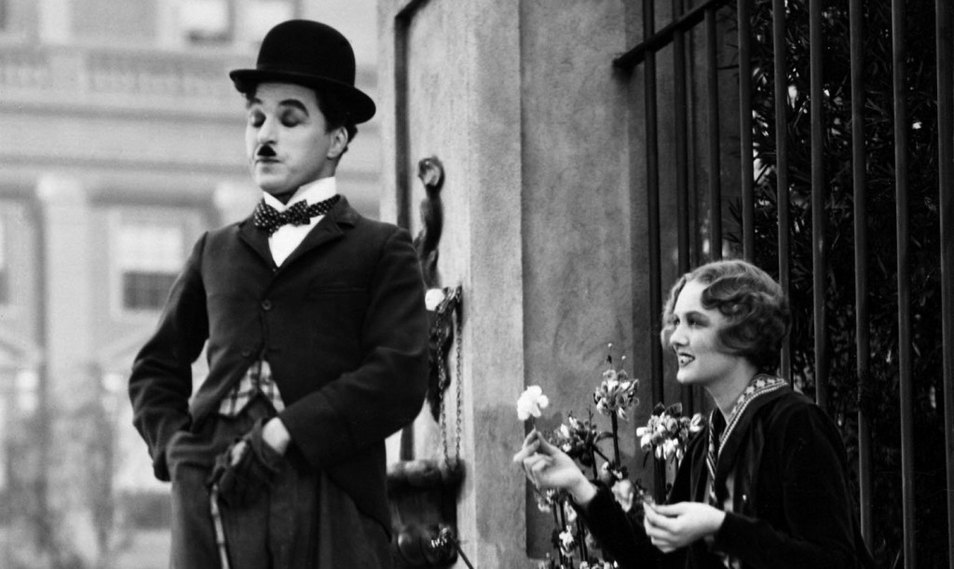 Charlie Chaplin's masterpiece is among the greatest films of all time, with a closing shot that still moves audiences to tears all those years gone by. Refusing to make a talkie even after the sound had come to film, he stuck with silent because he believed his comedy worked best as that. As the little tramp who helps a blind girl get back her sight because he loves her, he is superb, but that ending when she discovers who he is is heartbreaking, joyous and breathtaking. Basically, it is one of the rare comedies that makes you cry both out of laughter and out of sadness.
Read More: Best Movies About Old People