An actor of unceasing caliber and dazzlingly multi-talented persona, Emma Thompson has always been an enigma. She can be a complete crowd-pleaser, playing the broadest comic moments with an infectious effortlessness; but can also exhibit bone-dry wit and irony with towering finesse. In other moments, her searing vulnerable performances might just melt the coldest of hearts. She has had her misfires, of course, but that doesn't permit anyone from dismissing the breathtaking range of this utterly versatile actor, a serene presence in the film industry, calling whom an underrated treasure would be an understatement.
With that said, here is the list of top Emma Thompson movies, carefully selected from her impressive filmography. You can also stream some of these Emma Thompson films on Netflix or Amazon Prime.
5. In the Name of the Father (1993)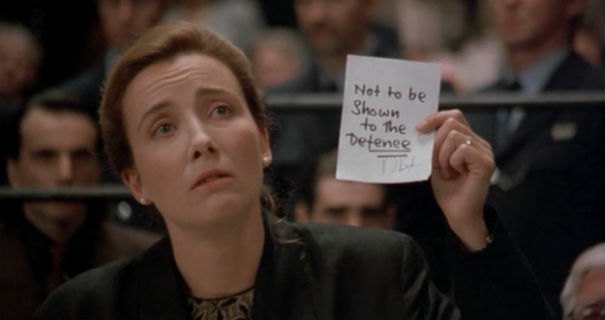 When you are in a Daniel Day-Lewis film, it's exceedingly hard to stand out. And with the brief amount of screen-time allotted to Thompson, it's nearly impossible. But while Day-Lewis's painfully realistic depiction showcases the horrors of the IRA era, Thompson manages to imbue the film with hope and heart. Yes, there shall always be injustice in the world; the wrongfully convicted might have to spend years in prisons without a glimmer of optimism, but there are people out there, fighting for others, at whatever the personal cost, relentlessly, until justice has been served. Thompson's fiery performance underscores that in the most humane and profound fashion.
4. Saving Mr. Banks (2013)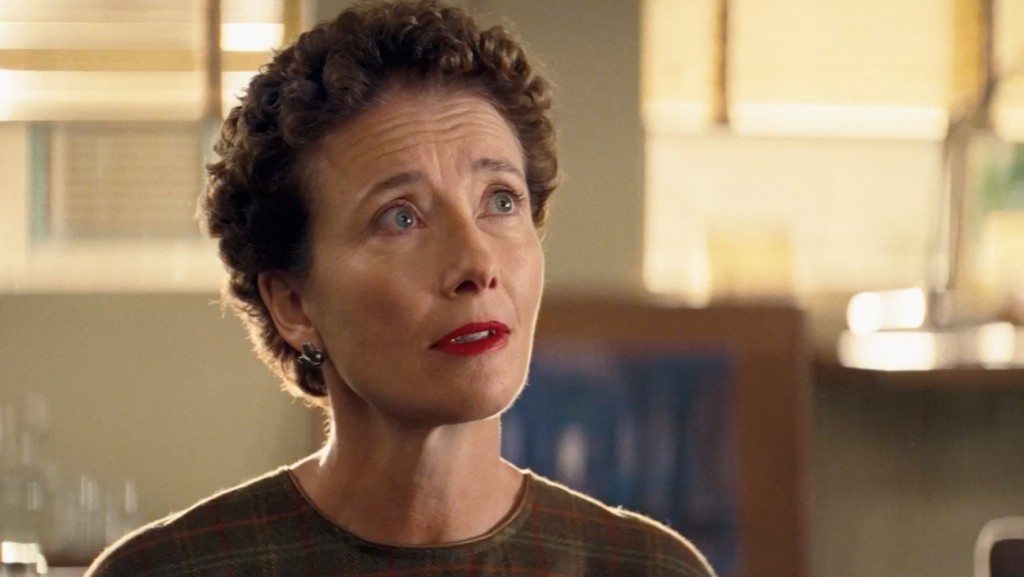 It is quite unbelievable that Thompson was overlooked for an Oscar nomination for this one. Channeling the stern, uncompromising 'Mary Poppins' author P.L. Travers, Thompson turns in a performance that tends to grow in its depth with every viewing. It's the kind of work only an actor with her experience in playing the astounding array of characters that she has over the years, could attempt to do. It belies the ability to showcase hardened indifference and wide-eyed innocence in just a single glance, or a brush off of a tear across the face. Also, Thompson has probably never been funnier.
3. Sense and Sensibility (1995)
Thompson is the only person in history to win both an Oscar for acting and writing. She won the Best Adapted Screenplay Oscar for her essential, beautiful work on 'Sense and Sensibility'. So it's understandable simply how unmatched Thompson's portrayal of a Jane Austen character is. She is diligently sensitive, filling the screen with Eleanor's kindness, warmth and studied intelligence. Ang Lee is a singularly unique filmmaker and Thompson proved to be the perfect vessel through which he brought to life the poetry and literary sharpness of Austen combined with his visual bravura.
2. Howards End (1992)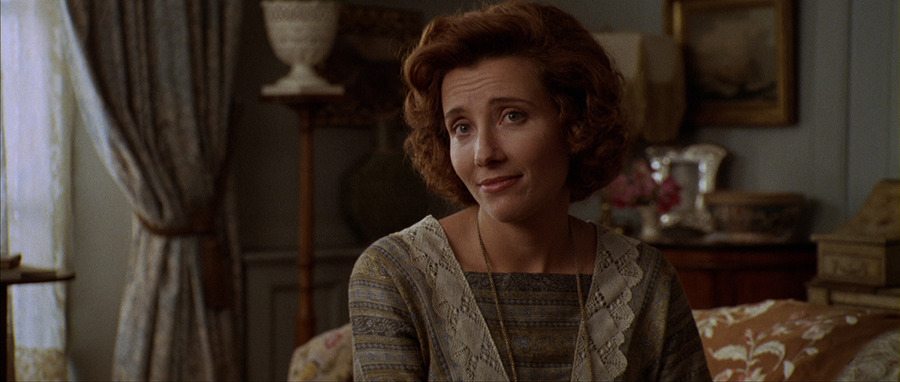 Let's face it: Emma Thompson would not have been who she is, had it not been the two James-Ivory classics she had the terrific opportunity to illustrate her indelible gifts in. Finding one of the most heroic characters in E.M. Forster's creation of Margaret Schlegel, Thompson plays every layered moment of dark humor, understated emotion and withered truth with a gritty honesty that displayed that an actor of her standard didn't deserve the many two-dimensional female characters that occupied the screen at the time. She was undeniably a league above her contemporaries and unsurprisingly won the Oscar for Best Actress for her performance.
Read More: Best Sean Penn Movies
1. The Remains of the Day (1993)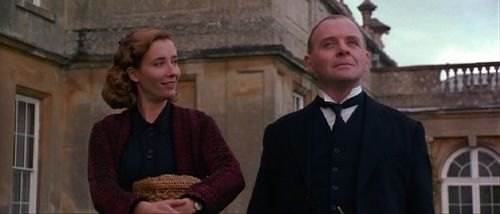 Another Ruth Prawer Jhabvala adaptation, directed by James Ivory and produced by Ismail Merchant, 'The Remains of the Day' remains Thompson's most spectacular achievement to date. It is a masterclass in restraint; a model of nearly perfect artistic poise. Every shivering movement of the lips, every touch of the hand, every stolen glance is intended to have a purpose beyond mere story and character, daring to explore larger themes of humanity, love, life and age. It is a performance almost shrouded in mystery and the ambiguity is what compels me to put it above the rest.