Jennifer Aniston, everyone's girl-next-door. The actress most of us grew up watching on one of our favourite sitcoms – 'F.R.I.E.N.D.S.' She has undoubtedly gone on to have the most success as compared to the other major cast members on the show. Aniston is one of the biggest names in Hollywood today and has featured in a large number of films. But despite being a star that she is, not many people think she is great actress. Well, we list down top Jennifer Aniston movies selected from her long filmography. You can some of these best Jennifer Aniston movies on Netflix, Hulu, or Amazon Prime.
10. Friends with Money (2006)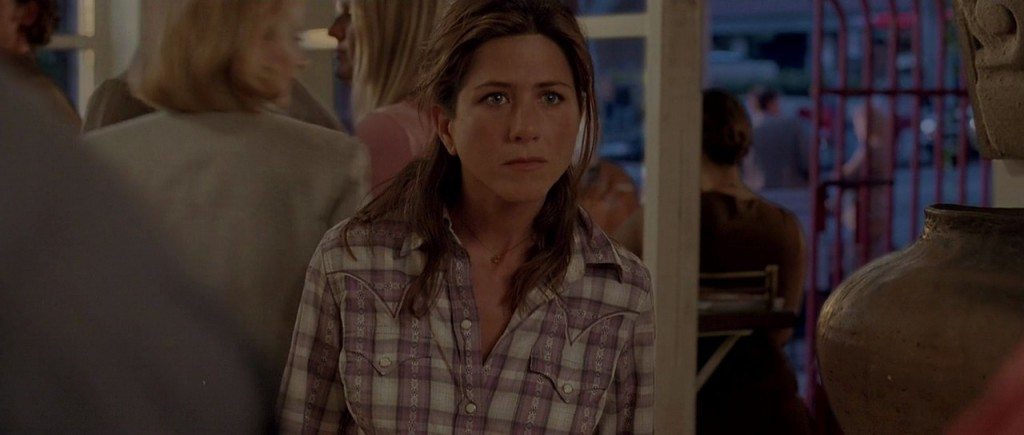 Aniston shines in this average movie. 'Friends with Money' is a rather comedic take on mid life and the problems people in their 40s often experience. The plot is highly relatable and the film also stars Catherine Keener who also puts in a strong performance. This completely dialogue driven movie, and therefore falls completely in Aniston's acting zone. She doesn't disappoint.
Read More: Best Anushka Sharma Movies
9. Horrible Bosses (2011)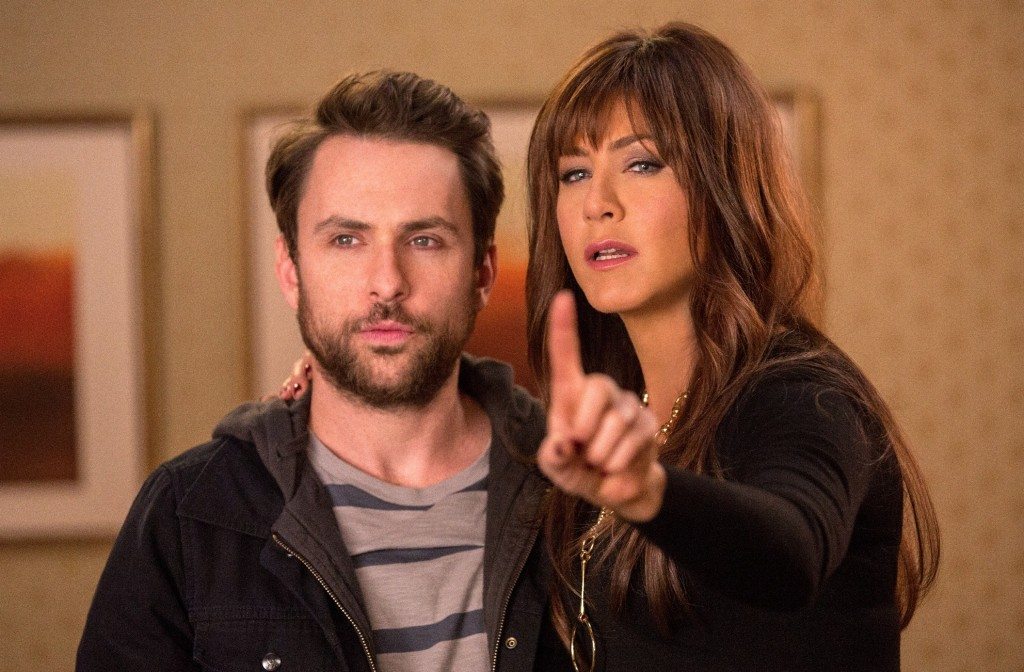 Pretty much a textbook lesson on how to make a first rate comedy. Aniston plays a role which you would say is slightly out of her norm, as a sexually crazed dentist who harasses her employees. Three average Joes, played by Jason Bateman, Charlie Day (Yes, from It's always Sunny in Philadelphia) and Jason Sudeikis conspire to murder their bosses in a manner reminiscent and almost a parody of Hitchcock's 'Strangers on a Train'. There are definitely some elements of dark humour thrown into the mix. 'Horrible Bosses' will have you rolling down the aisles with laughter.
Read More: Best Jason Bateman Movies
8. He's Just Not That Into You (2009)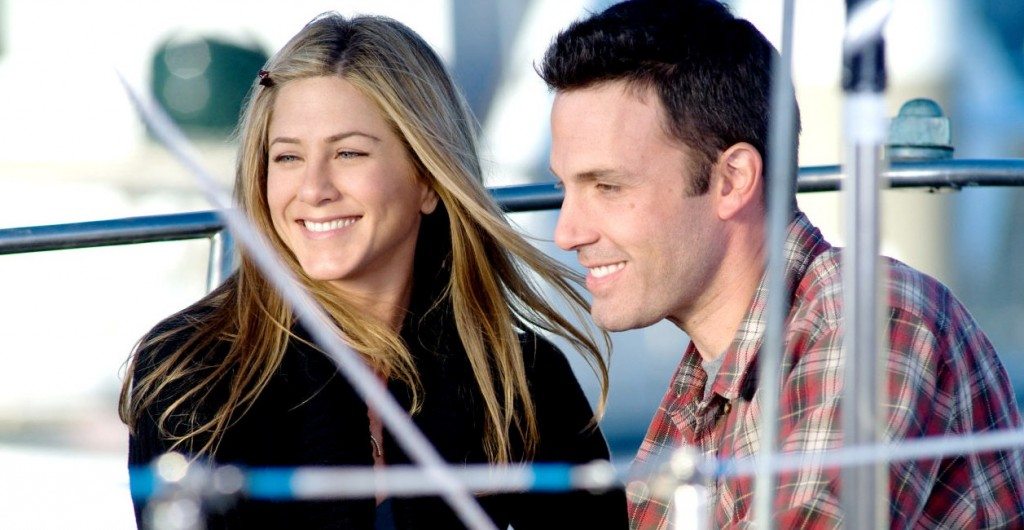 For a movie packed with so many star names that you almost lose count, Aniston does really well to stand out. This film is a decent romantic comedy which does enough to be distanced from being labelled a "chick flick". (However, it is a perfect "date movie", so please take note guys.) Ben Affleck, Scarlett Johansson, Bradley Cooper, Jennifer Connelly are part of the all-star ensemble this film boasts.
Read More: Best Ben Affleck Movies
7. Bruce Almighty (2003)
When Jim Carrey and Jennifer Aniston combine on-screen, you know you are in for a delight. Throw in Morgan Freeman playing 'God' and you have a comedy of almighty proportions. What would you do if you had the power of God? The film bases itself on this rather fascinating premise. The chemistry between Carrey and Aniston makes this an interesting watch.
Read More: Best Jim Carrey Movies
6.We're

the Millers (2013)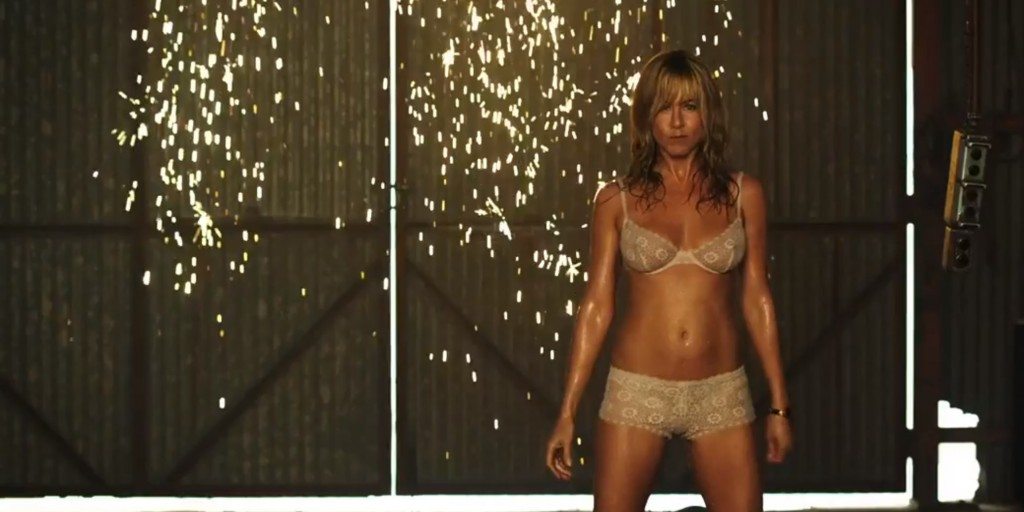 It's really remarkable how a 44 year old actress can pull of the role of a seductive stripper so convincingly. Aniston is at her comedic best in this rollercoaster of laughs which also stars Julia Roberts' niece, Emma. While the plot of the movie may be regarded by some as completely cliché, the film achieves what it sets out to do, make you laugh and give you a fun ride. The filmmakers would definitely not have had any ragrets after making the movie.
Read More: Emma Watson Movies
5. Cake (2014)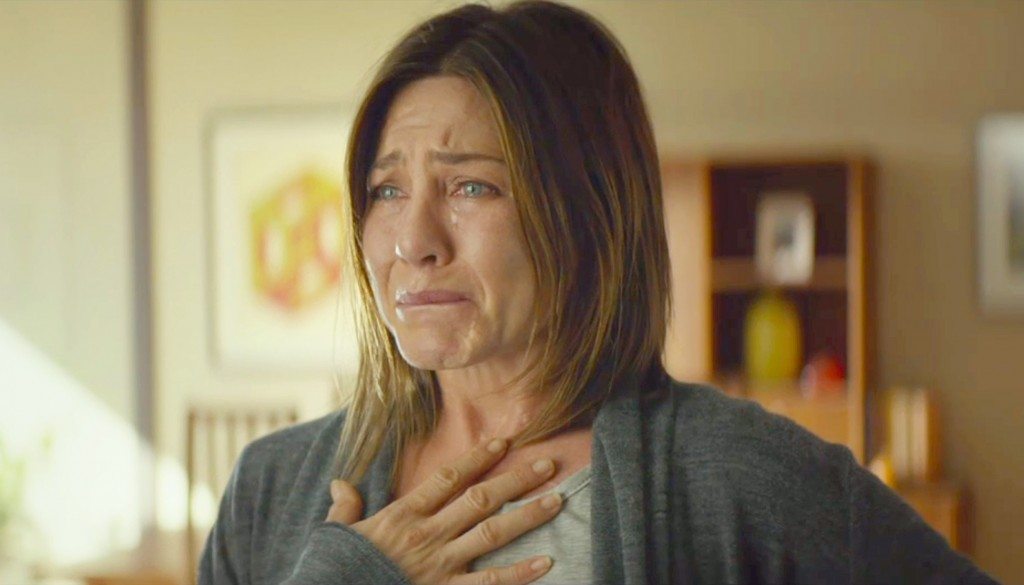 Everyone who questioned Aniston's versatility was silenced after the release of 'Cake'. This film is a real test to the acting prowess of Aniston and she passes, with flying colours. A sudden departure from her usual roles in romantic comedies, this film was a gut wrenching take on mental illness, suicide and self loathing. Aniston produces a stellar performance in this film. A performance which was completely unexpected considering that she is reaching the twilight of her career. While the movie did get nominated for a Golden Globe, many believe and rightfully so that Aniston should have been nominated for a best actress Oscar.
Read More: Best Sairose Ronan Movies
4. Marley & Me (2008)
The lead in this heart warming, wholesome film is played by a yellow labrador retriever. Don't mistake 'Marley & Me' for just another dog movie. This film is a "family movie" in all aspects and is an aesthetically pleasing movie which combines elements of humour and drama proportionately. Jennifer Aniston is at her best, playing a character with a personality she has become very familiar with as an actor over the years. A timeless tale of how an animal can change the lives of people and a must watch for all the animal lovers out there. Whether it be tears of joy or tears of happiness, get your tissues ready before watching this one.
Read More: Best Nawazuddin Siddique Movies
3. The Good Girl (2002)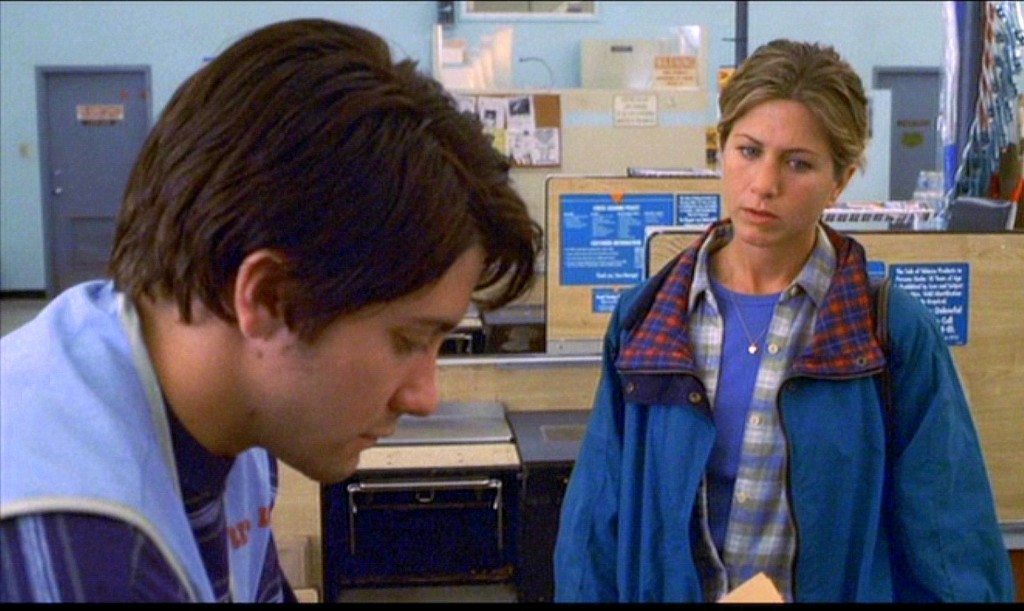 A one woman show. Aniston carries this drama which doubles up as a light hearted comedy right from the beginning to the end. The film has a melancholic tone to it throughout its duration, which makes some of the humour it contains feel a bit like dark humour. Aniston's role as a clerk trapped in her own monotonous daily routine in this film is also the first time she distanced herself from her character as Rachel in 'Friends'. Jake Gyllenhaal and Jennifer Aniston must really do more movies together.
Read More: Best Jake Gyllenhaal Movies
2. The Iron Giant (1999)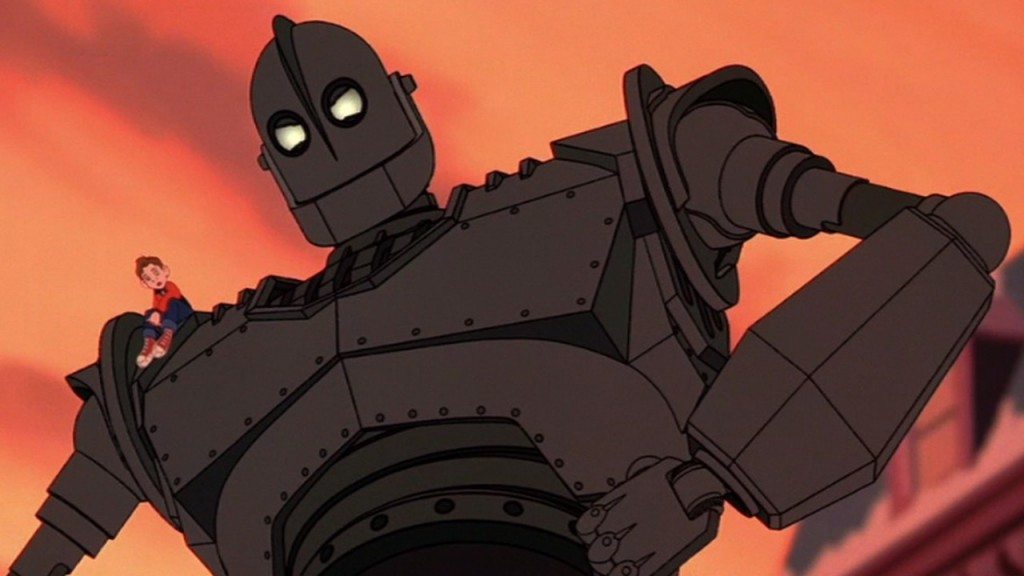 Yes, it is an animation film. It is also one of the best animation films ever made. What is it doing on a list of Jennifer Aniston films, you ask? Well, she voices Annie Hughes, who is the mother of the protagonist, a young boy who befriends an alien robot. This film is a masterpiece for both adults and children alike. However, it failed at the box office due to the lack of publicity and absence of good marketing. Watch this one not just for Jennifer Aniston but for the strong emotional wallop it packs. The climax is both heartbreaking and satisfying at the same time.
Read More: Best Rosamunda Pike Movies
1. Office Space (1999)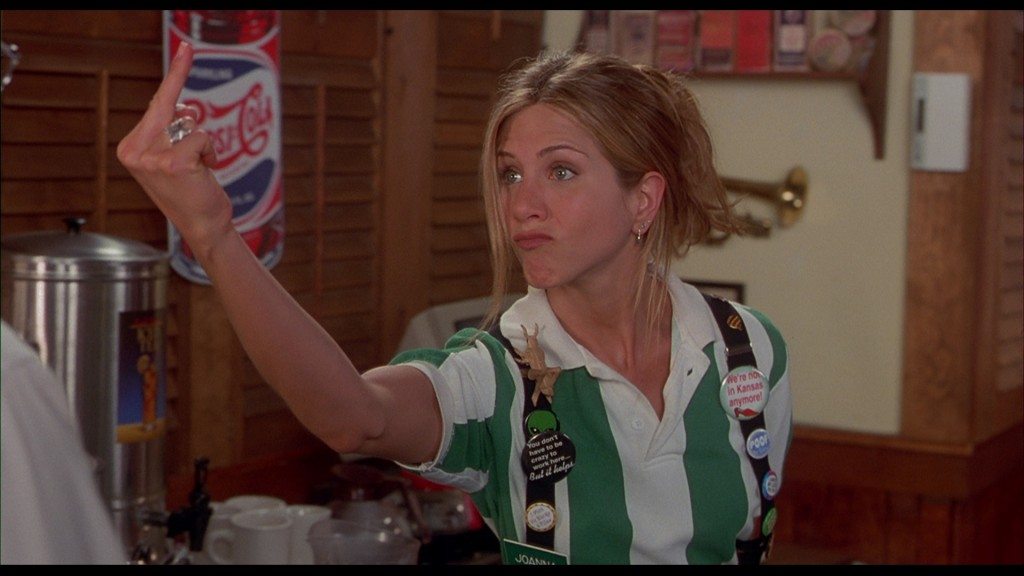 Cult comedy classic. 'Office Space' will have you laughing hysterically at each and every scene. Even though Aniston is slightly overshadowed by the extraordinary performance of Ron Livingston, you find yourself instantly infatuated by her character as an innocent, light-headed waitress. Originally a box office failure, (like most cult films) Office Space has found its niche in the working class of people, people who follow the 9-to-5 cycle in an office everyday. Hate your job? You'll definitely relate to this hilarious parody of a workplace. Unarguably, the best and most inconic comedy that Aniston has starred in and completely deserves to be at the top of this list.
Read More: Dwayne Johnson Movies