Hugh Grant. The ever cool looking Brit gentleman who continues to steal our hearts with his impeccable charisma and charm. The elegance he brings onto every single role that he essays makes him an irresistible force. He may not be the most skilled, versatile actor in America, but he gets the job done brilliantly, in his own way. And that, to me, makes him stand out from the rest. Comedy has been one of his strengths, and that, coupled with his flamboyant screen presence, has made him an instant pick for a rom-com lead. Throughout the late 80s and 90s, he has worked in quite a number of rom-coms, which established him as one of Hollywood's topmost leading men.
However, he has also displayed his chops as an actor by stepping into roles that require him to shun his most popular image. Today, we've decided to take a detailed look at the oeuvre of one of Hollywood's most popular, charming actors. Here's a list of the top Hugh Grant movies, selected from his vast filmography. You can watch some of these best Hugh Grant Movies on Netflix, Hulu, or Amazon Prime.
12. The Rewrite (2014)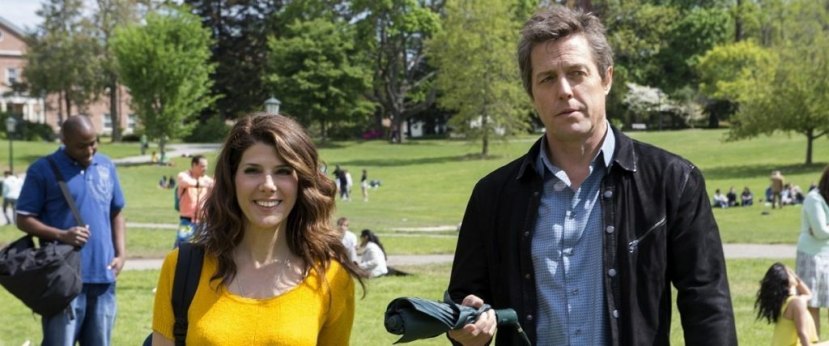 It's cheesy as hell, but maybe I'm a sucker for romance and Grant is one of the few actors who almost always manage to pull off rom-com lead roles with ease and grace. 'The Rewrite' isn't the best of rom-coms we've seen and is most certainly not the smartest script ever written, but it has heart and Grant once again with his remarkable charm and elegance turns an ordinary script into an entertaining affair. The film tells the story of a washed-up screenwriter who starts working as a professor at a college where he meets the woman of his life. Though this might not particularly impress staunch cinephiles, it's the kind of films romantic freaks would love to indulge in on a lovely Saturday afternoon.
Read More: Best Carey Mulligan Movies
11. About a Boy (2002)

This ensemble Brit rom-com, adapted from the novel of the same name by Nick Hornby, stars Grant as Will, a lazy thirty-something Londoner looking for sexual involvement with single mothers. He teams up with several boys to meet their mothers and on one occasion, comes across a 12-year-old named Marcus. The entire film focuses on shaping up the dynamics between Will and Marcus as Marcus looks up to will who teaches him to be a cool kid, while Will learns a number of life lessons from his endearing friendship with Marcus. Though the story doesn't seem particularly refreshing, the treatment given by the Weitz brothers makes this a pleasant watch. Grant once again stars as the cool bloke who charms, entertains and enthralls his viewers with his impeccable comic charisma.
Read More: Best Cary Grant Movies
10. Small Time Crooks (2000)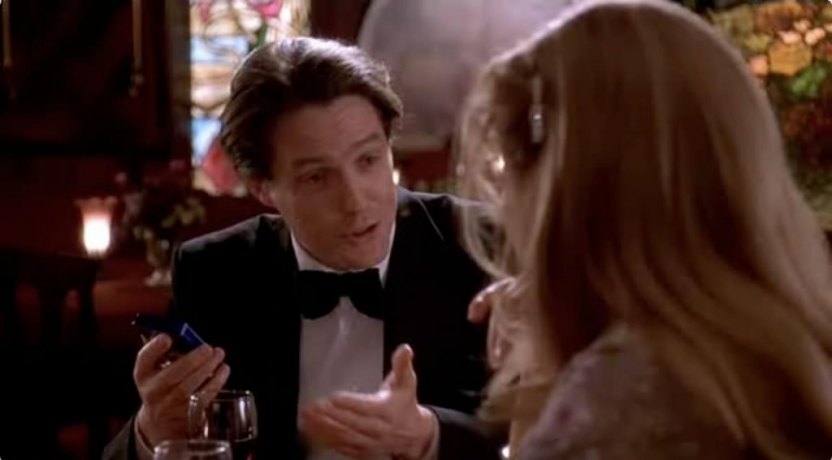 Teaming up with the great Woody Allen, Grant produces one of his more memorable works of this century in this invigorating crime comedy. The film tells the tale of a couple who set out to rob a bank but instead become richer through their cover up business. Though the film doesn't stand up to Woody's greatest works, it certainly is one of his better films in recent times. Grant plays the role of an English teacher to Woody Allen's wife's character. His role here isn't particularly challenging but he makes best use of his screen-time and proves to be a wonderful comic support for Woody.
Read More: Best James Stewart Movies
9. Two Weeks Notice (2002)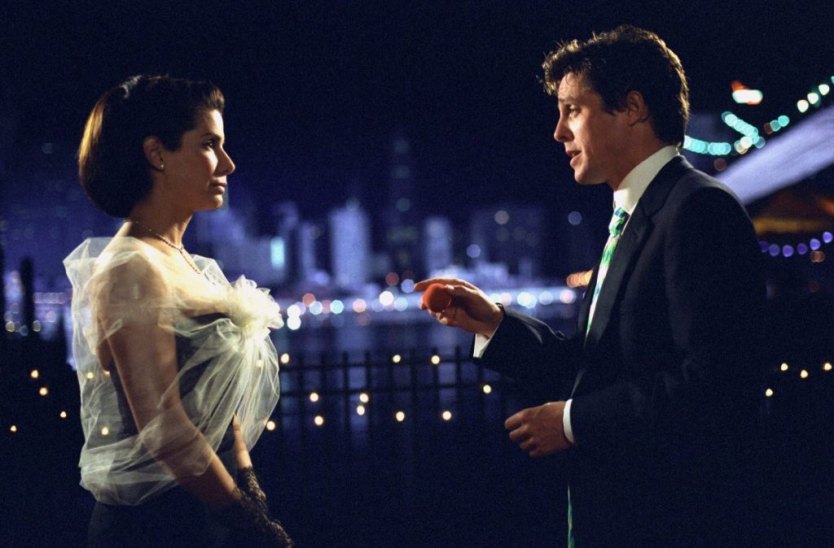 Certainly not the greatest of rom-coms, but one that hugely benefits from its cast, Grant in particular. The film depicts the relationship between a lawyer and a billionaire who struggle to get along with each other. Lucy, the lawyer, played by Sandra Bullock, works for Grant's George Wade who is an extremely greedy, self-centered man. The film does a wonderful job in creating that awkward tension between the two lead characters and both Bullock and Grant add unique charm to the film and elevates the film to a highly entertaining, watchable affair. Though the film didn't go well with the critics, it has received a decent following among staunch rom-com lovers.
Read More: Best Charlton Heston Movies
8. Love Actually (2003)
Arguably one of the most popular romantic comedies of all time, 'Love Actually' depicts the lives of several English couples who deal with the various intricacies of their relationships. Written and directed by Richard Curtis, the film has a unique structure and many of the stories are interlinked. Grant here plays the Prime Minister of UK, who develops a strange equation with one of his junior members and eventually falls in love with her. Grant plays the role to perfection and it is impossible to imagine any other actor donning the role of David. Watch out for that famous dance scene!
Read More: Best Maggie Gyllenhaal Movies
7. Music and Lyrics (2007)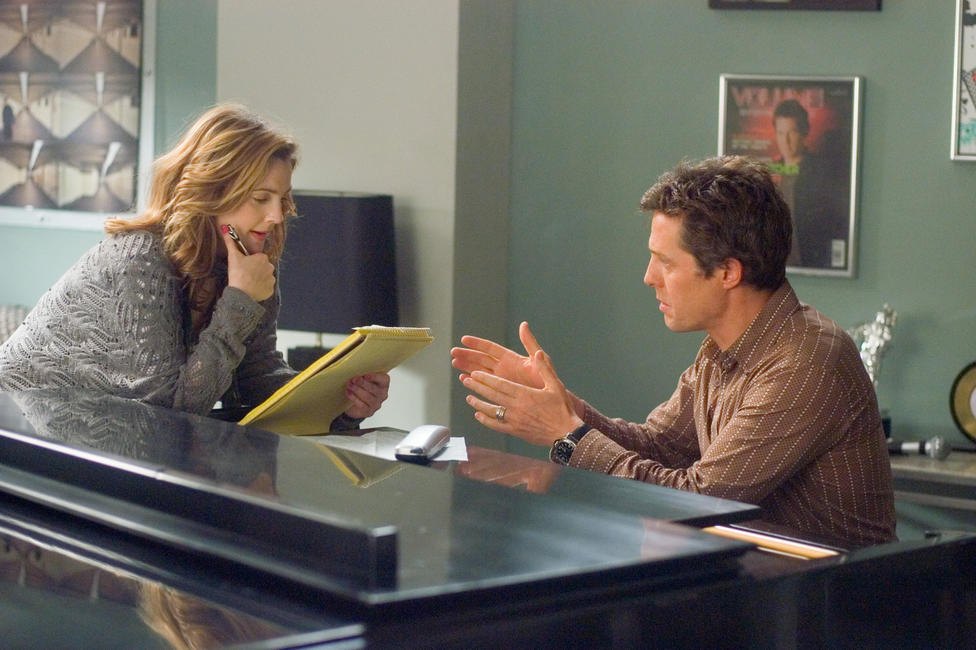 This criminally underrated rom-com tells the story of an 80s pop musician who teams up with a young, attractive woman to pen a song for a teenage pop sensation. Grant expectedly brings in the right amount of flair, charisma and charm necessary for his role here and shared wonderful chemistry with the ever gorgeous Drew Barrymore. The acting is top-notch throughout and unlike many other films of its genre, 'Music and Lyrics' shines well in its writing and manages to get the humour elements right. Good music, wonderful acting, delicious humour and entertaining story make this one of the better romantic comedy flicks of the past decade.
Read More: Best Justin Timberlake Movies
6. Bridget Jones's Diary (2001)
Another little gem from the Curtis-Grant duo, 'Bridget Jones's Diary' stars Renee Zellweger in the lead role, as a young, carefree woman desperately looking for the love of her life. Two men soon enter her life, making things complicated as she struggles to deal with the various intricacies of love. Her equation with Daniel (Grant's character) is awkward and strange in many ways but she has a secret affection for him. Grant, who is very much in his zone here, plays Daniel to perfection, managing to portray the eccentricities and the awkwardness with such charm and adorable charisma. Though it may not stand up to some of the other rom-com classics that Grant has done, it certainly manages to impress with its delectable humor.
Read More: Best John Ford Movies
5. Bitter Moon (1992)
This Roman Polanski classic may not be among Grant's best known works but it sure is one of his most challenging roles. 'Bitter Moon' centers around two married couples, Nigel and Fiona and Oscar and Mimi. Nigel develops a strange fascination towards Mimi and is intrigued by her tumultuous equation with Oscar. The film soon moves into devastating territories, as Nigel's momentary infatuation with Mimi begins to alter his dynamics with his own wife. Grant once again steps into his Brit gentleman avatar but manages to portray the man behind his character, giving it all the right shades.
Read More: Best Olivia Wilde Movies
4. Florence Foster Jenkins (2016)
Sharing screen space with Meryl Streep is no easy job. In fact, chances are she may upstage you in every possible way. But Hugh Grant manages to shine here as Florence's loving husband who bears all her tantrums and loves her selflessly. The film tells the story of its titular character, a real life New York heiress who was known and ridiculed for her extremely poor singing abilities. Streep plays Jenkins with such charm and charisma that you just can't take your eyes off her, but the surprise element of the film here is Grant who seamlessly blends elegance and tenderness in a performance that is both hilarious and sad. Grant conveys so much with his eyes here, and we could see his love for Jenkins every time he looks at her, every time he touches her. Truly one of the most overlooked supporting performances in recent times.
Read More: Best Mark Hamill Movies
3. Maurice (1987)
A forgotten classic, 'Maurice' depicts a tumultuous love story between two men in early 20th century England. James Hilby plays the titular character who falls in love with his friend at Cambridge named Clive Durnam (Hugh Grant). Grant plays the nervous, confused Durnam to perfection. He brilliantly manages to portray the nervousness, anxiety, the fears his character is forced to deal with, as he struggles to come to terms with his sexual orientation. The film, released at the height of AIDS crisis during the 80s, received high receive praise for its nuanced portrayal of homosexual relationship and has slowly been garnering attention from cinephiles and contemporary movie critics in recent times.
Read More: Best Eddie Murphy Movies
2. Notting Hill (1999)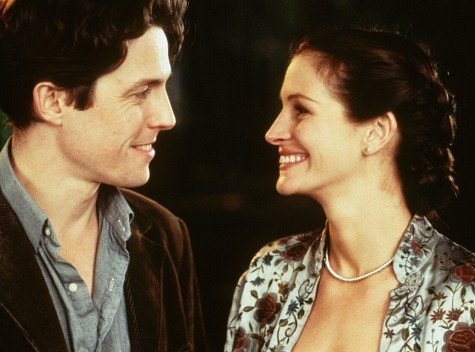 Another classic rom-com and a role tailor-made for Grant. 'Notting Hill' stars Grant as a small time British bookseller who falls in love with a Hollywood star. Though the story may not sound particularly original, the treatment given is pretty refreshing and further elevated by Grant's typically charming performance. Though it may have been a bit too long, the performances of the leads make up for that and the humor is extremely well handled. The onscreen chemistry between Roberts and Grant has to be the most memorable aspect of the film.
Read More: Best Josh Hutcherson Movies
1. Four Weddings and a Funeral (1994)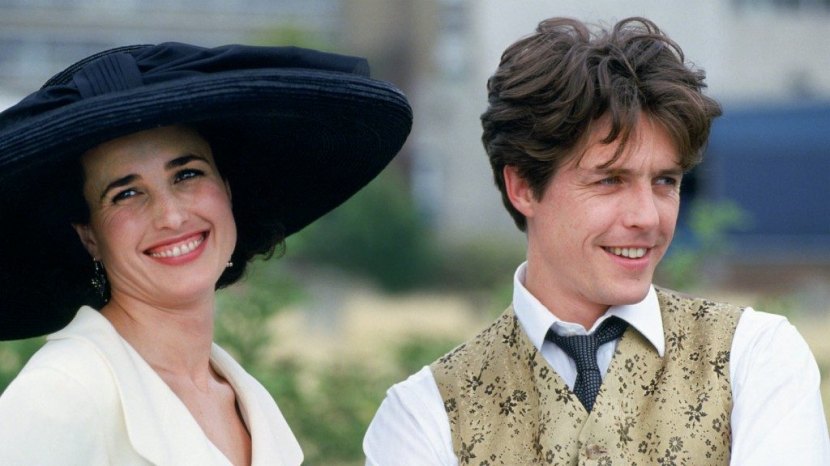 'Four Weddings and a Funeral' might just be the best film Grant has ever been in. Rated as one of the finest Brit flicks of all time, 'Four Weddings and a Funeral' follows a handsome, young introvert named Charles who comes across the love of his life in the most absurd of circumstances. Charles does not believe in the concept of marriage and is committed bachelor, but things turn haywire when he meets a gorgeous woman at one of his friends' wedding. Charles is probably Grant's career defining role, and fits the role like a glove. He brings an endearing sense of quirkiness and warmth to the role, making it endlessly watchable and charming. Though the writing of the film is faultless, it could well be argued that a major reason why the film still comes off as highly entertaining experience is because of Grant's performance.
Read More: Best Gwyneth Paltrow Movies