Anne Hathaway. That lovely smile that pervades the air with an aura of charm, sweetness, and sensuality. Those eyes so full of exuberance and liveliness. That quintessential American voice intoxicating in its raw strength and power. Anne Hathaway is one of the most talented actresses working in Hollywood today and possibly one of the most popular actresses in the world today. Having made her debut in 2001 with 'The Princess Diaries,' Hathaway has gone on to become one of the most powerful female forces in Hollywood, and yet I can't help but feel that she still remains vastly underutilized as an actress.
Many Anne Hathaway movies are rom-coms and comedy-dramas but she has also gone against type on a number of occasions, surprising us, displaying exceptional range and astounding vulnerabilities as an actress. Now with all that said now, let's take a look at the list of top movies of Anne Hathaway. You can stream some of these best Anne Hathaway movies on Netflix or Amazon Prime.
12. Alice in Wonderland (2010)
Tim Burton's gorgeous fantasy drama had a vision but fell too short of its own ambition. However, a few great moments and some stunning visuals make for a memorable experience. Hathaway dons the role of the White Queen here, and her performance here is undeniably impressive. She's wildly funny, exciting, and dynamic as the White Queen and rarely goes off tone. She manages to infuse her character with a sense of delicate charm and eccentricity and yet doesn't seem absurd, and that is the mark of a hugely talented actor.
Read More: Best Nicole Kidman Movies
11. The Dark Knight Rises (2012)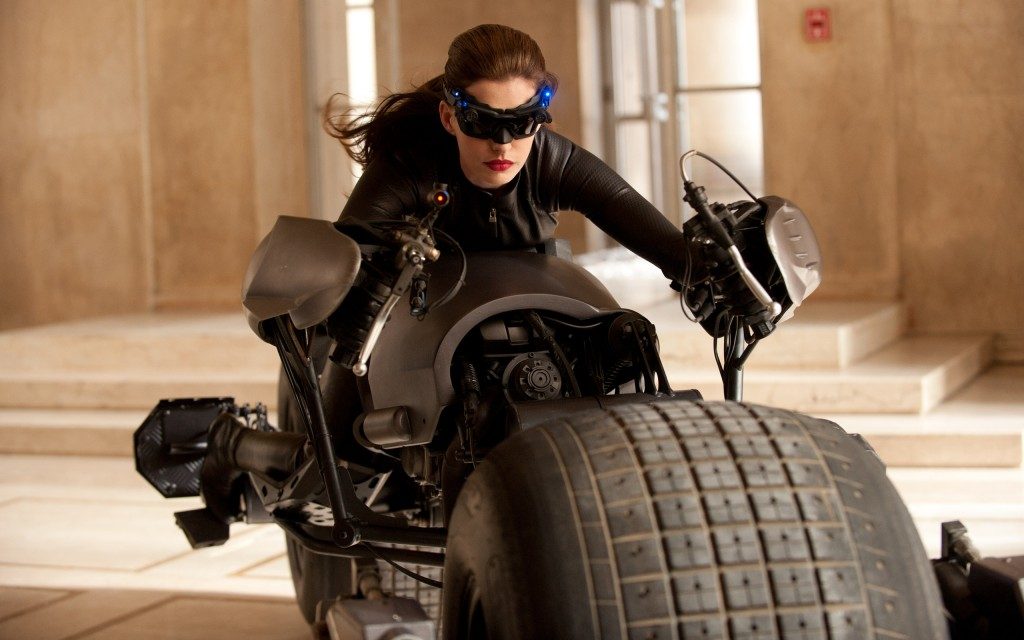 Not a particularly great performance, but Hathaway's performance as Catwoman in Christopher Nolan's gargantuan mess of a film is undeniably entertaining and so full of vigor and liveliness. The script was poorly written, and the film is caught up in its own ambitions with some absurdly cringeworthy moments that further weaken the narrative. However, Hathaway has a blast here, and her performance is easily the most entertaining part of the film. She's funny, charming, passionate, and incredibly sexy!
Read More: Best Russel Crowe Movies
10. Havoc (2005)
'Havoc' is about a group of well-off teenagers who run into trouble as they get mixed up in the drug business after getting heavily influenced by the hip-hop culture and posing off as gangsters. Hathaway features in a completely different avatar here as an exuberant young teenager, flirtatious, seductive, and dangerously bold, who gets ensnared in the drug business. As Allison Lang, she is vibrant, lethal, sensual, and wildly attractive, delivering a performance that ferociously displays her impeccable range as an actress.
Read More: Best Daniel Craig Movies
9. One Day (2011)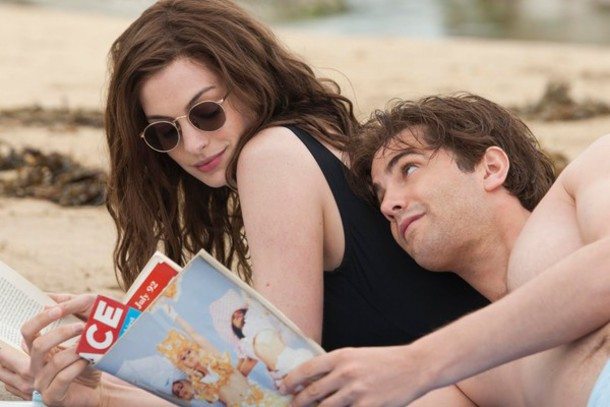 As a staunch romance lover, 'One Day' really swept me off with its warmth, sincerity, and charm. The film tells the story of a couple who spend a memorable night together on their graduation day and stay in touch even after going their separate ways. It's a gorgeously exhilarating mix of romance, comedy, and a bit of sentiment and Hathaway's exuberance and liveliness infuse the film with an addictive flavor of eccentricity that makes it so refreshing despite a few hiccups that threaten to wreck its smartly plotted narrative.
Read More: Best Jake Gyllenhaal Movies
8. Becoming Jane (2007)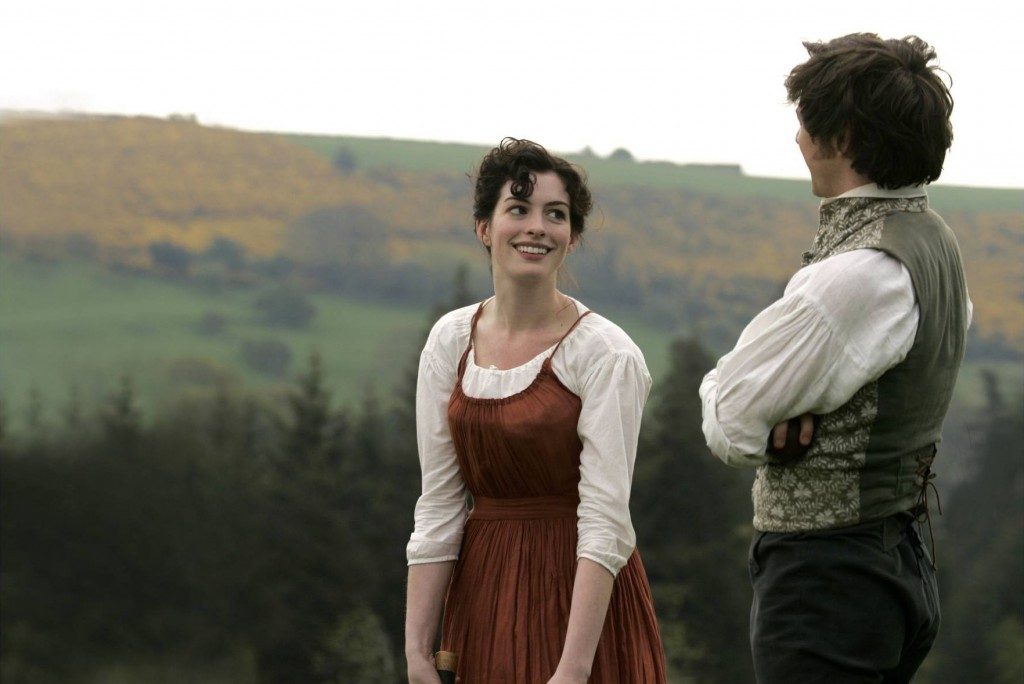 Again, not a particularly great movie, but Hathaway turns it into an engaging affair with an endearingly delicate, restrained performance as Jane Austen. Aspects of her performance were open for debate, with some critics criticizing her flawed accent. However, she manages to bring out the human side of Austen, and that pretty much makes for a satisfying experience despite the film, at times, tending to lose its focus and falling off track.
Read More: Best Gene Hackman Movies
7. The Princess Diaries (2001)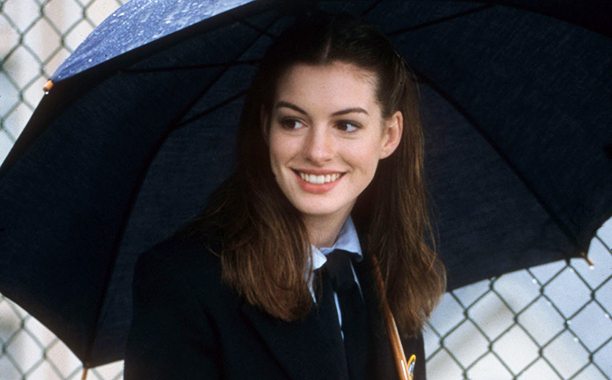 In Gary Marshall's film adaptation of Meg Cabot's novel of the same name came Hathaway's breakout role. As Mia Thermopolis, she impresses with her fine acting chops, and though the performance isn't really layered or nuanced as some of her other works, it still comes off as endearingly funny and charming. The film is pretty naive at places, and the writing isn't particularly sharp or intelligent, which hampers the performance, too but Hathaway charms with her inherent sweetness and lovable persona that manages to bring in a kind of oddly hilarious touch to the role.
Read More: Best Benicio Del Toro Movies
6. Love and Other Drugs (2010)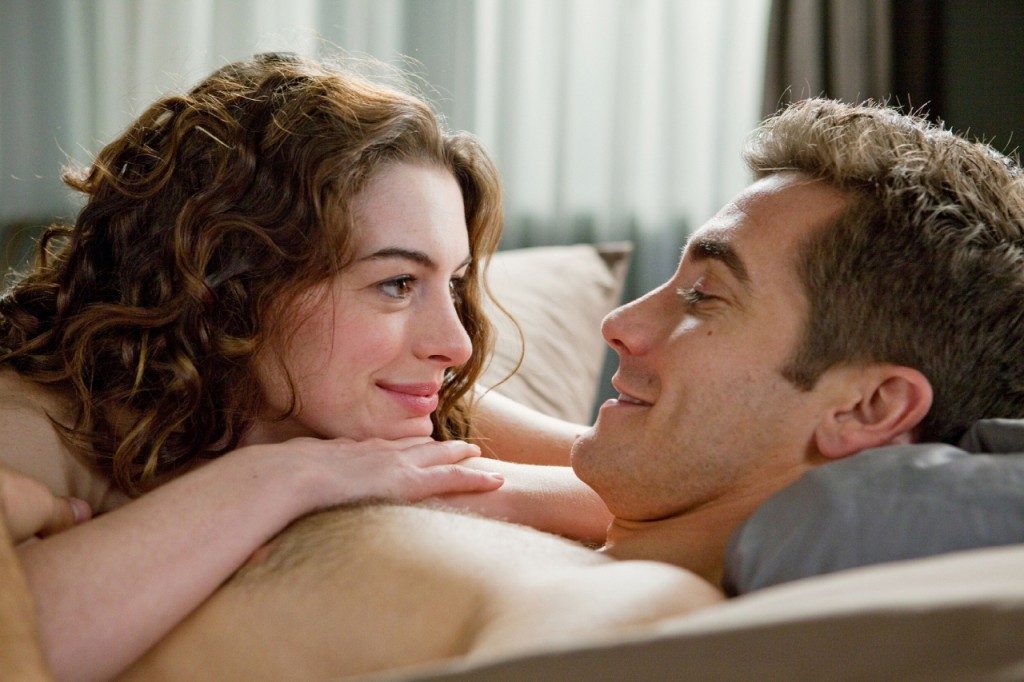 This lovely erotic rom-com stars Hathaway as a young woman with Parkison's disease who develops a relationship with a pharmaceutical sales representative played by Jake Gyllenhaal. Elegantly effortless and inspiringly affectionate, Hathaway's performance is one of the best things about the movie, as she fits the role like a glove, and together with Gyllenhaal, she forms one of the most memorable onscreen couples in recent times.
Read More: Best Marion Cotillard Movies
5. The Devil Wears Prada (2006)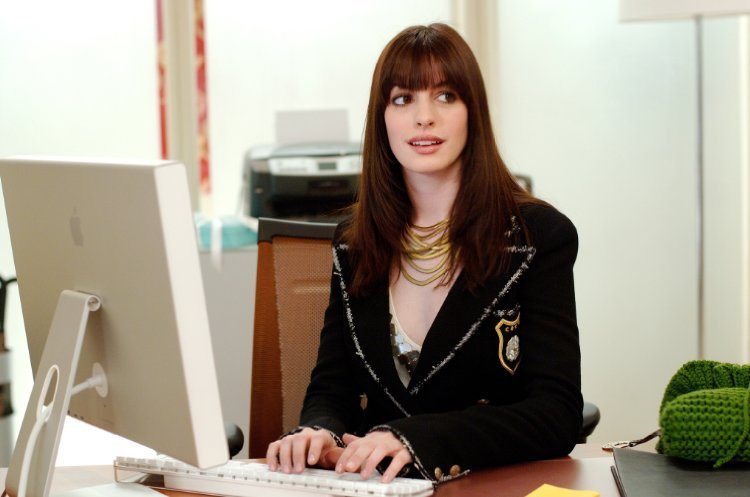 Hathaway fiercely stood up to the daunting challenge of sharing the screen with the great Meryl Streep. In 'The Devil Wears Prada,' she plays an assistant to a highly powerful, influential fashion magazine editor, and though she is effortlessly subdued by Streep in scenes featuring both of them, Hathaway gives it her best and as she strives to get close to the genius of Streep and succeeds partly which still is saying a lot. 'The Devil Wears Prada' is an endearing comedy-drama turned into an exhilarating experience by its stupendous cast that also included Emily Blunt and Stanley Tucci.
Read More: Best William Hurt Movies
4. Brokeback Mountain (2005)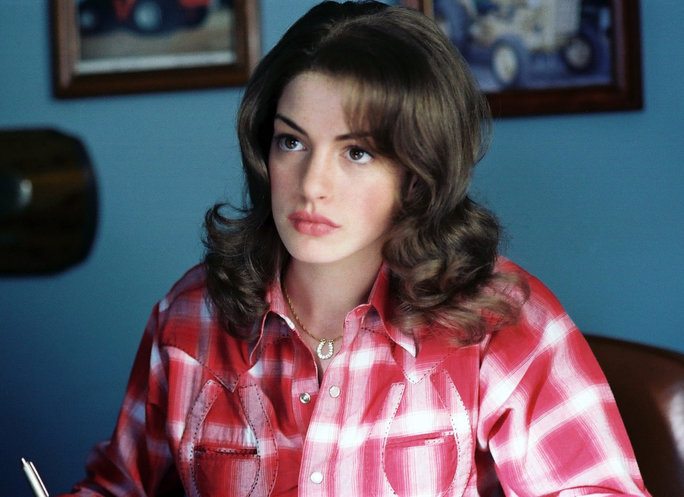 In Ang Lee's heartwrenching cowboy romance, Hathaway plays Jake Gyllenhaal's wife, and despite having very limited screen time, she makes us aware of her performance, delivering a performance with immense strength and power. As Lureen Twist, Hathaway is just so believably human, displaying astonishing vulnerability in an incredibly layered performance. Hathaway, at the time, was just 22, but the kind of maturity she brought to the role was truly astounding.
Read More: Best Jennifer Lawerence Movies
3. The Intern (2015)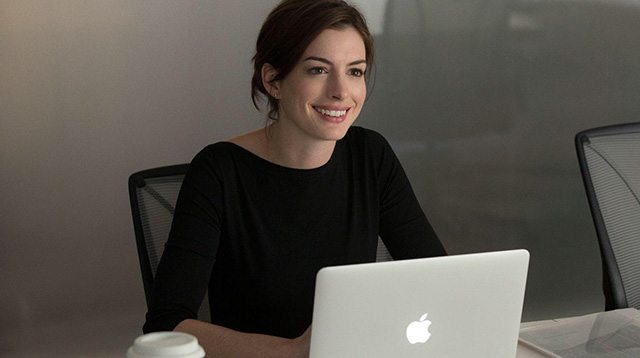 Starring alongside one of the greatest living American actors, Hathaway delivers a fiercely bold yet beautifully affectionate performance as a young businesswoman, the founder, and CEO of a fashion company where Robert De Niro's character joins as an intern. De Niro brilliantly underplays his role and shows the way for Hathaway as she brilliantly takes control of the film. There are some genuinely charming, comic moments in the film, and whilst the film does come off as a bit too simplistic at places, the performances elevate it and make for a thoroughly satisfying experience.
Read More: Best Kevin Costner Movies
2. Les Miserables (2012)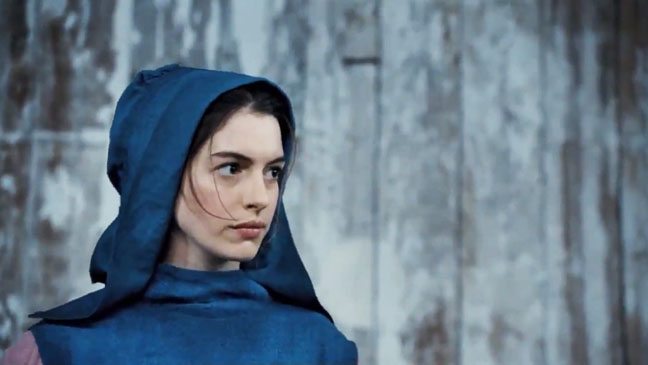 Tom Hooper's epic musical drama features Hathaway in a supporting role for which she would go on to win her first academy award. She has limited screen time, but her performance pretty much defines the mood and tone of the film. Whilst the film falters on numerous occasions (Watch out for those awful musical sequences!), the overall experience is elevated due to the performances, the best unquestionably being Hathaway's. Her rendition of "I Dreamed a Dream" is incredibly moving and brutally powerful and is the highlight of her performance and the movie.
Read More: Best Joaquij Pheonix Movies
1. Rachel Getting Married (2008)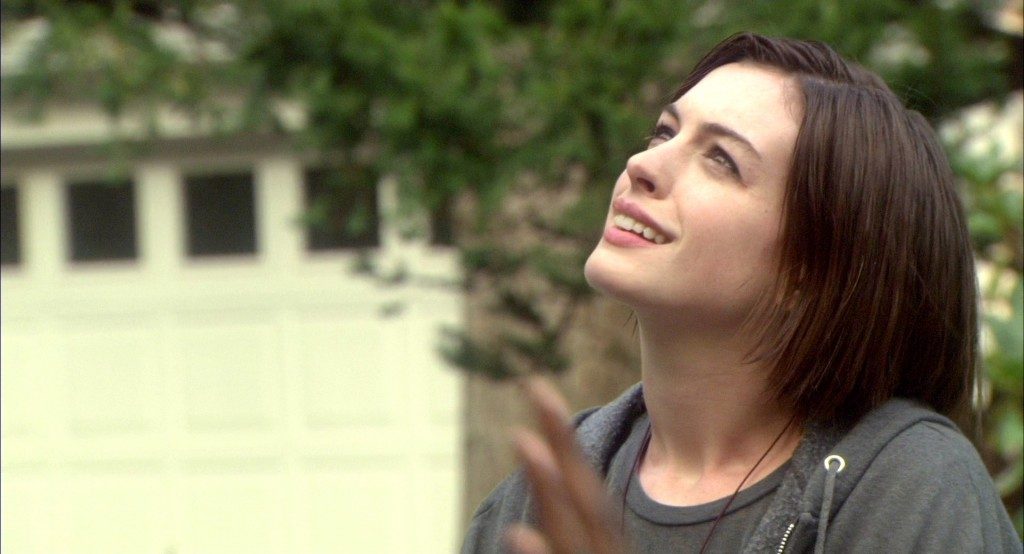 Easily Hathaway's best work to date and one of the most underrated female acting performances of the last decade. This little gem, directed by the late great Jonathan Demme, tells the story of a woman who is just released from a drug rehab for a few days as she leaves to attend her sister's wedding. As Kim Buchman, Hathaway, assisted by some sublime writing and nuanced direction, delivers her most layered performance to date. It's pretty much of a character-driven movie and to have delivered such a richly intricate performance for a role so emotionally draining is a testament to her exceptional abilities as an actor.
Read More: Hilary Swank Movies