Marion Cotillard is undoubtedly one of the finest actresses of our era. The French academy award winning actress has starred in a number of major blockbusters in lead roles opposite some of Hollywood's A-list actors including the likes of Leonardo DiCaprio and Brad Pitt.
Cotillard is very picky when it comes to the films she does. Most of her films are performance driven, which just prove the quality of her acting skills. In this list, we pick out the list of top 10 Marion Cotillard movies. You can watch some of these best Marion Cotillard movies on Netflix, Hulu, or Amazon Prime.
10. Allied (2016)
I honestly believe that 'Allied' was one of the most overlooked films of 2016, it was dubbed as a cliche and underdeveloped but had elements of brilliance in it and just fell short of becoming a wartime romance epic. The movie has a great script with some good plot twists and features Brad Pitt and Marion Cotillard in leading roles. There are some historical inaccuracies in the film which can be overlooked and attributed to the use of artistic license and the visual effects do a good job of placing you in the WWII era this period piece film is set in. The emotions are kept real throughout the film and the characters are completely believable. All in all, a classy film that deserves a one time watch.
Read More: Best Brad Pitt Movies
9. Public Enemies (2009)
A biographical crime drama focusing on the war between the Feds and some notorious American gangsters. Most of us are familiar with the names John Dillinger and Baby Face Nelson, their infamous reputation as the crime kingpins of Chicago in the 1930s is unmatched. 'Public Enemies' boasting a stellar cast, with the likes of Christian Bale and Johnny Depp in lead roles plays out as a documentary crime thriller that, though well made, doesn't completely reach its potential. Many of the scenes, the action sequences in particular are well paced but the film feels like a rushed overview of the final years of John Dillinger. A fascinating feature about this film is the costume and set design. The aesthetic appeal of the film is enhanced due to the authentic costume and set design which really transport you back to 1930s Chicago. 'Public Enemies' even though it has numerous pitfalls is well worth a watch, mainly due to a great performance from Johnny Depp.
Read More: Best Christian Bale Movies
8. The Dark Knight Rises (2012)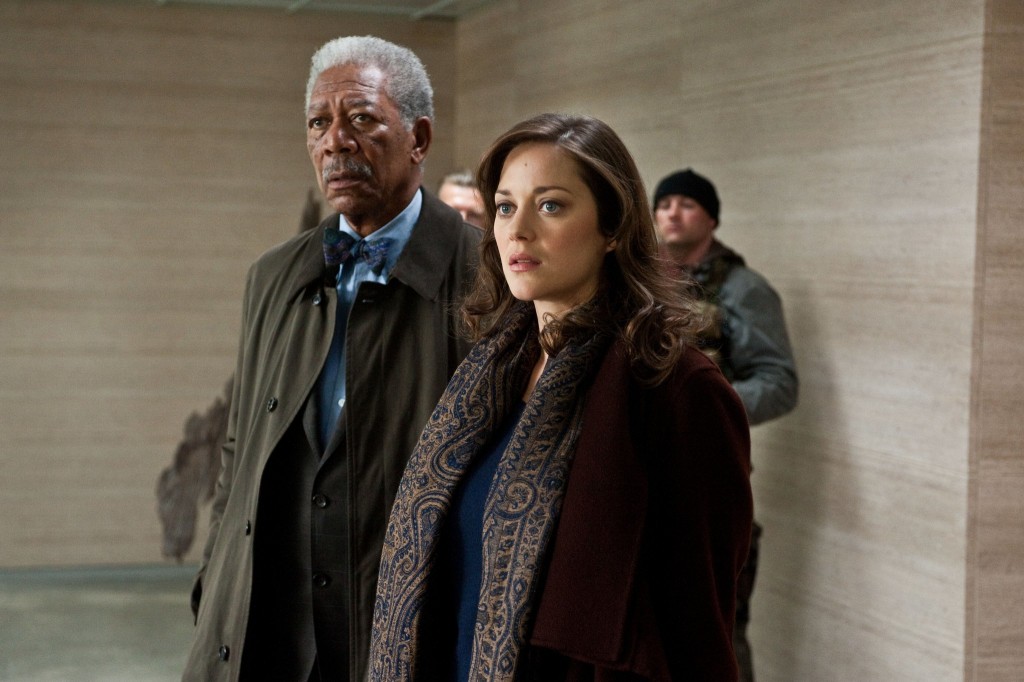 Although this film is often overshadowed by its phenomenal predecessor 'The Dark Knight', it is still remains among the best superhero films ever made. Marion Cotillard is in a negative role, as Talia al Ghul and plays the character to near perfection. The movie's action sequences are splendid and very intense and Hans Zimmer is at his usual best with an extraordinary soundtrack. The movie is exemplary in its use of editing and sound, they complement each sequence in the film perfectly and set the atmosphere for the film. Tom Hardy is almost unrecognisable as Bane. Although some have criticised his portrayal of the famous DC Villain, I believe it was a great performance. Anne Hathaway as Catwoman is a complete scene stealer and the dynamic scenes between Christian Bale's Batman and her Catwoman are well done. All in all, 'The Dark Knight Rises' was a great way for Nolan to end a trilogy which set the benchmark for superhero films in the years to come.
Read More: Best Christopher Nolan Movies
7. Contagion (2011)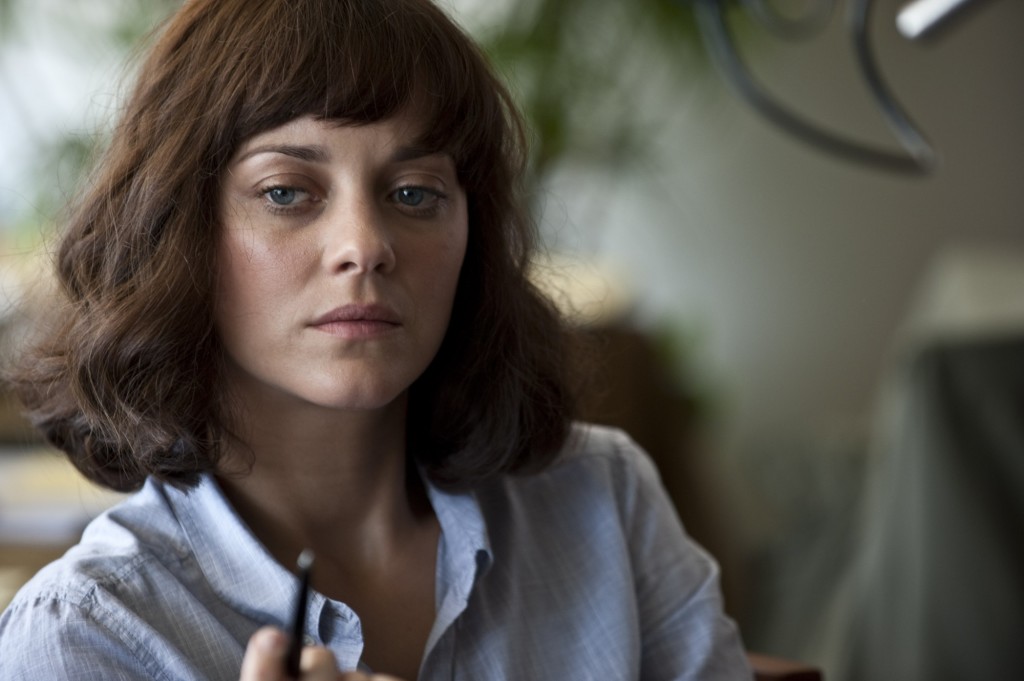 This slow-boiling suspenseful drama about an epidemic outbreak is one of the most overlooked films of this decade. The film boasts an all star cast, with the likes of Matt Damon, Kate Winslet, Jude Law, Gwyneth Paltrow and Laurence Fishburne starring along side the talented Marion Cotillard. The movie is also a social and behavioural study which looks into how people respond under heavy duress and offers thought-provoking arguments about how mankind can be rendered helpless when faced with a sudden, unpredictable viral outbreak. The movie does not focus much on character development, this, however works to its advantage as it is able to disperse its action and spread its story on so many leads. 'Contagion' is a different approach to a genre most of us thought we were so familiar with. It is undeniably slow-paced at points but the end product is worth the watch.
Read More: Best Gwyneth Paltrow Movies
6. The Immigrant (2013)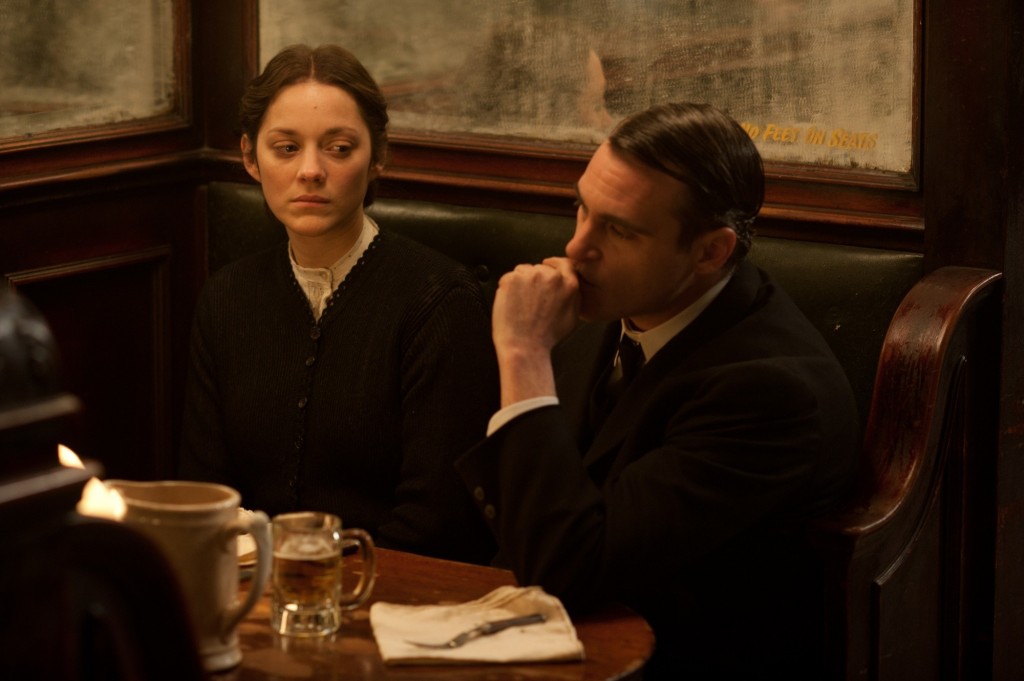 'The Immigrant' is a tale with all the elements, it's a beautiful movie with splendid performances, it's a complex, nuanced, deeply affecting story of morality and survival in 1920s New York. Cotillard gives an almost poetic performance that resonates on an emotional level with the audience. Joaquin Phoenix, who also features in the film, is superb as usual, he plays a repressed and impotent man who believes that he is in charge. The film is a pretty restrained melodrama and is definitely not overblown in its intentions, which makes it more interesting to watch. 'The Immigrant' presents a thoughtful and unique experience that teaches us something about the lives of people in the past as well as our own. One of the underrated Marion Cotillard movies.
Read More: Benicio Del Toro Movies
5. Midnight in Paris (2011)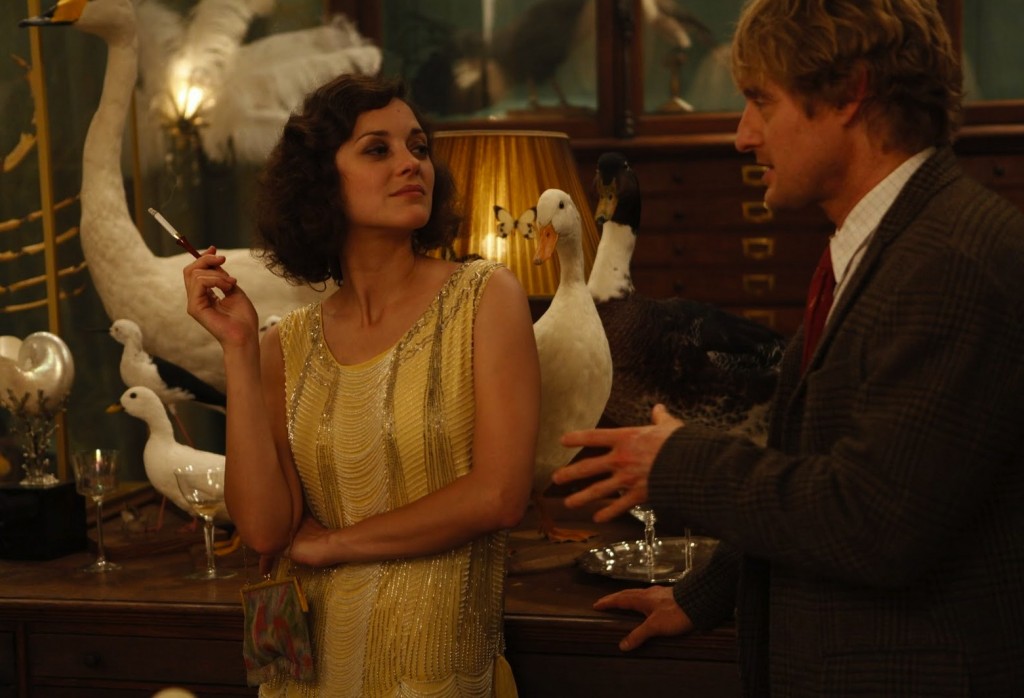 Owen Wilson, Rachel McAdams and Kathy Bates all make up the stellar cast of this romantic comedy in a fantasy setting. Directed by Woody Allen, 'Midnight in Paris' is a beautifully written and charming story that makes the maximum use of its lush, picturesque Parisian setting and is a love letter to the renowned City of Lights. The film is hilarious at parts, with a number of funny and sharp one-liners which only serve to add to its charm. The story itself is vibrant, employing time travel as a plot device and referencing beloved literature and art figures of the past. Woody Allen has always been a showman and 'Midnight in Paris' is basically him running riot, doing what he loves best.
Read More: Best Rachel Mcadams Movies and TV Shows
4. Inception (2010)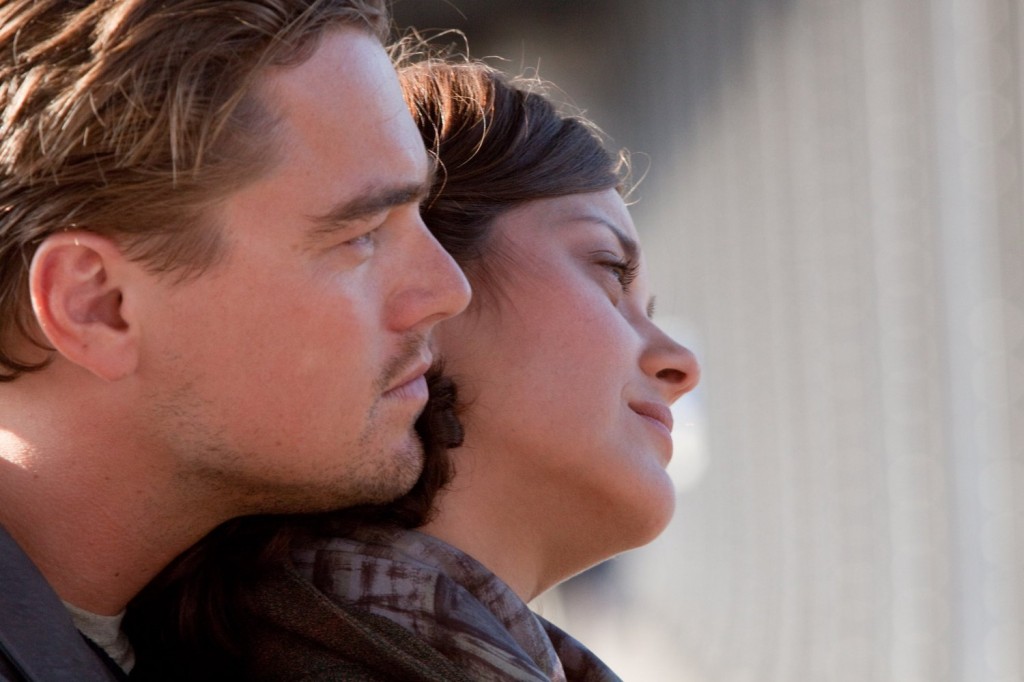 Does this movie even require a description? It is most definitely among the best, if not the best film of the 2010s. The movie has literally everything going for it, dynamic visuals, a multi dimensional story line, (Quite literally.) a talented cast including the likes of Leonardo Di Caprio and Joseph Gordon Levitt, top-notch cinematography and some insanely brilliant directing from Christopher Nolan. The whole 'dream inside a dream' concept this film is based on is not that hard to understand and the film is more of an action thriller than a psychological thriller. Marion Cotillard gives a haunting performance as the troubled Mal who can't differentiate between a dream and reality. The set designs and the special effects are exceptional and the entire movie is an entertaining thrill ride. The movie has definitely gained 'Classic' status and will continue to be appreciated in the years to come.
Read More: Best Shirley Maclaine Movies
3. Rust and Bone (2012)
'Rust and Bone' is a sensational film about strong characters, fighting their way through life against all odds. Cotillard is cast perfectly as the strong willed woman who refuses to be confined to a wheelchair. The film explores the relationship between an emotionally handicapped man and a physically handicapped woman. The contrasting personalities of the characters is portrayed effectively and the two seek refuge in their mutual experiences of standing out from the pack, of being different from the rest. Apart from the acting achievements, the film also contains plenty of visual treats. Stephanie (Played by Cotillard) is a killer whale trainer and the scene with her in a killer whale show is an example of superb directing. Another remarkable film from an under-appreciated director Jacques Audiard. Do check out some of his other work as well.
Read More: Best Swara Bhaskar Movies
2. Two Days, One Night (2014)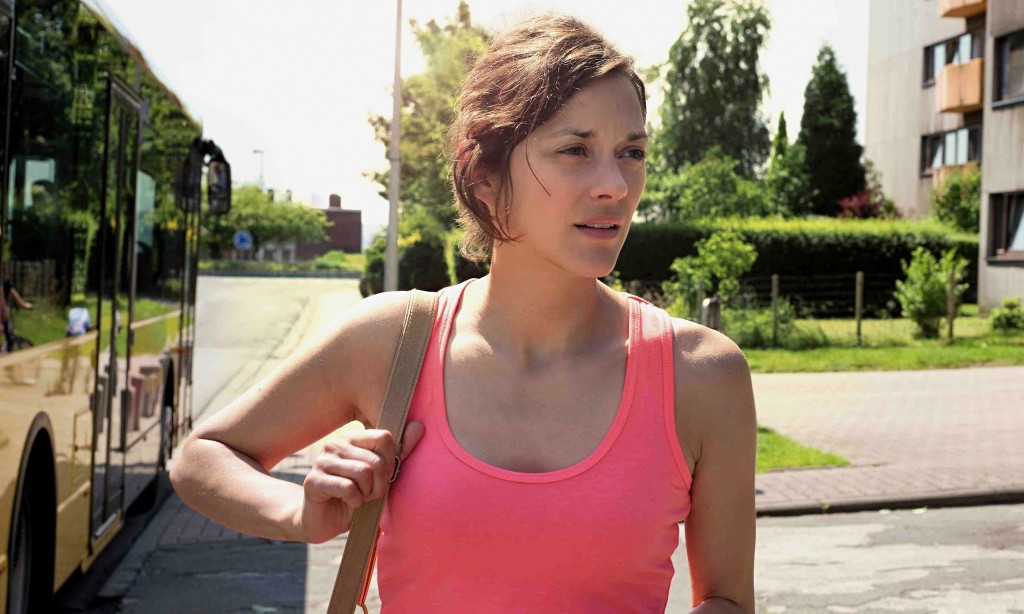 The plot is simple, Sandra, a factory worker discovers that her colleagues at work have opted for a 1000 euros bonus in exchange for her dismissal. What follows is her attempts to convince them to forego their bonuses to keep her job. The film is necessarily slow paced, its essence lies in the portrayal of a woman struggling with depression and the prospect of losing everything. Cotillard's performance is exceptional throughout and she portrays her frustration so believably well that it's easy to forget that an actress is playing this role. She was even nominated for a Best Actress Oscar for this performance. Even though the plot may be simple and the setting may be miniscule, the film is complex, thought-provoking and powered by a Cotillard tour de force.
Read More: Best Elvis Presley Movies
1. La Vie en Rose (La môme) (2007)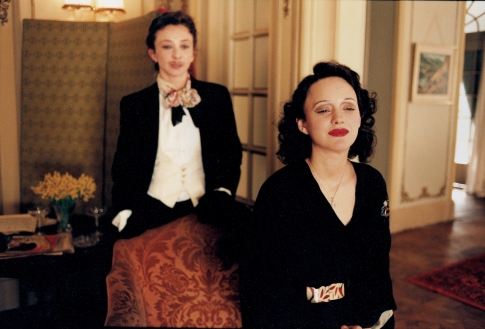 'La Vie en Rose' (Also called La môme) was a milestone in Marion Cotillard's career. She became the first French actress to win the Oscar for Best Actress for a French language performance. The film is essentially a biopic, it follows the life of the iconic French singer Edith Piaf. Marion Cotillard portrays the tragic yet success-laden life of Piaf quite perfectly, her pain and her loss, can be felt through the screen and it all seems very realistic. The movie's script is filled with a plethora of symbolic moments and mundane everyday stuff is transformed into everlasting symbols of affection, redemption and torment. The soundtrack features songs performed by the legendary Edith Piaf herself and they add an odd sense of realism to the film and complement some scenes perfectly. La Vie en Rose is a biographical drama which doubles up as a musical, and a very good one at that.
Read More: Best Christopher Nolan Movies