It would be of interest to many that Shirley MacLaine, the 84-year-old living legend, was named after Shirley Temple, her namesake and also a child actress at the time of former's birth. A five-time Golden Globe Winner, six-time Academy Award nominee, the winner of an Academy Award and of several lifetime achievement awards among others, Shirley MacLaine is one of the most honoured, recognized and revered actresses in the world. With more than 60 feature films and documentaries in her kitty, and still counting, the latest being 'The Last Word (2017)' alongside Amanda Seyfried, there's seemingly nothing that could stop her pursuit of passion and excellence.
Starting her mainstream career at the age of 21 with 'The Trouble With Harry' for which she also won a Golden Globe, MacLaine hasn't had many dry years right from 1955, for she's been consistently nominated across various award platforms and her work speaks volumes based on the accomplishments that she has garnered over time. Having spent more than 6 decades in the cinematic world, Shirley MacLane is one of the few handfuls of actresses from her era who's active even today. Narrowing down all of her phenomenal movies and cramming them into such a short list is a herculean, impossible task and also, her contributions to world cinema are way beyond her mere appearances in movies. With that said, here is the list of top Shirley MacLaine films, carefully selected from her vast filmography. You can also stream some of these Shirley MacLaine movies on Netflix or Amazon Prime.
13. The Turning Point (1977)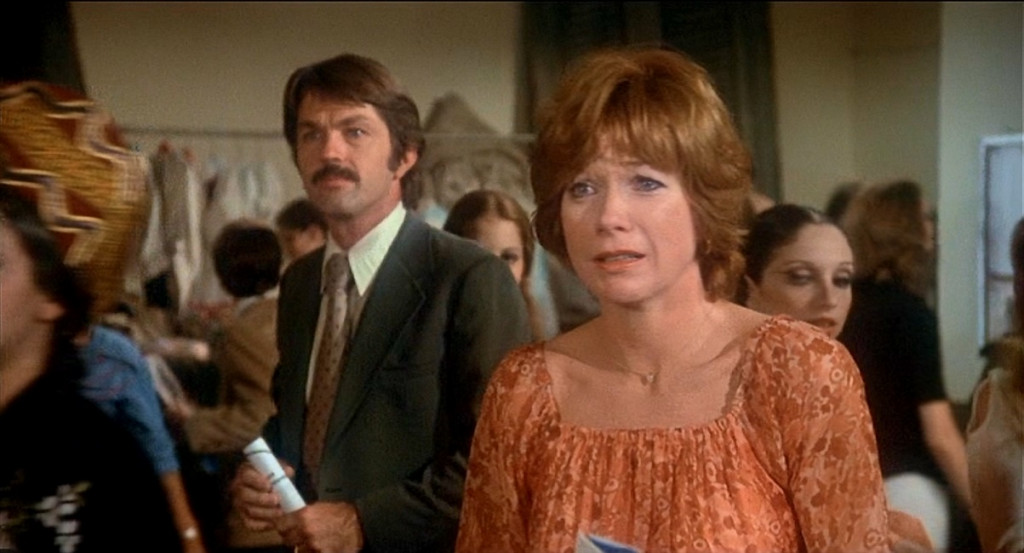 Arguably one of the turning points of MacLaine's career, the movie 'The Turning Point' was widely accepted and awarded with eleven Academy nominations, including Shirley MacLaine who won a nomination at the Academy for Best Actress for her performance in this film. The story starts with DeeDee (MacLaine), a ballerina dancer who falls for another dancer Wayne, and leaves the ballet company to settle down in her life. Her colleague and best friend Emma decides to stay back with the company. As years pass by, DeeDee's daughter Emilia shows interest in being a ballerina and DeeDee entrusts her with Emma to take her to NYC to join the company. As Emilia develops love interests, Emma and DeeDee start to develop friction over Emilia. The turning point comes when Emma accuses DeeDee of choosing family over career while she herself did not do so. The envy, denial, love and hatred and the eventual reveling are worthwhile.
12. Coco Chanel (2008)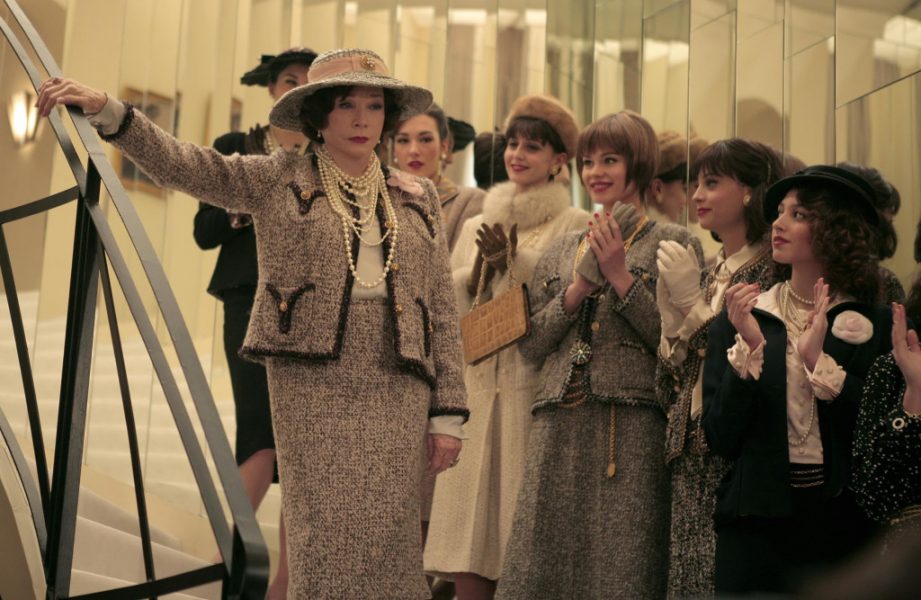 Yes, this is the exact same Coco Chanel you're thinking about. MacLaine's latest movie on this list, 'Coco Chanel' is a heartwarming biopic based on the life and times of the legendary fashion designer. She plays the older Coco Chanel, while the younger renditions are portrayed by Barbora Bobuľová. The movie begins with Coco Chanel in her prime (the part which is played by Shirley MacLaine), who is still active at designing and delivering pathbreaking ideas and inspiring millions. The movie then takes a flashback to look at the rags to riches tale of Coco Chanel as we know it, including her struggles, her Nazi connections and her love interests. MacLaine was nominated for Golden Globe, Screen Actors Guild, and Primetime Emmy Awards for her performance.
11. Sweet Charity (1969)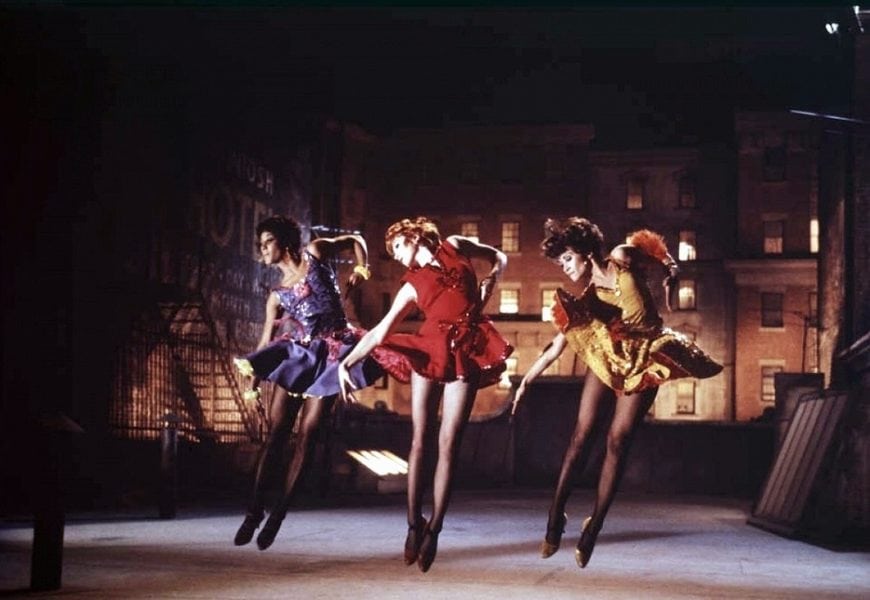 The proverbial 'La La Land' of the '60s, complete with dance sequences, songs and things that we like, 'Sweet Charity' is set around Charity Hope Valentine (MacLaine) who is a taxi dancer – typically a profession where a dancer is for hire to dance with her male counterparts. While dance allows her to fulfill her desire for passion, her love life is as deserted as opposed to her extravagant image and she has faced betrayals and bit the dust many times. Enter Oscar, a handsome young lad who expresses interest in her and they seemingly strike a chord, before Charity tells him what she does for a living when Oscar bails out. 'Sweet Charity' is the hope and despair that Charity faces as she looks forward to a lonely and unfilled life.
10. What a Way to Go! (1964)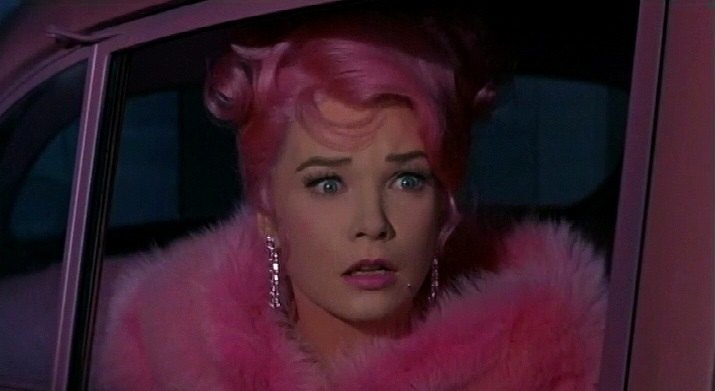 MacLaine was awarded a nomination for BAFTA Award for Best Foreign Actress for her role as Louisa May Foster in the film. The humour and pun are everlasting, with the typical black-comedy sub-genre that the movie follows. The opening scene is with a psychiatrist to whom Louisa is narrating her wonderstruck, yet cursed life story. Having married four times (and hence the intended pun), Louisa ended up losing her husband and becoming a widow every single time, but the death of each husband left her with humongous wealth because marrying Louisa was an inspiration for every single one of them. The falling in love to marrying part is portrayed fast enough as a spoof reel. Every time when Louisa decides not to marry, she does and ends up being a widow. In the end, Louisa gives up on the greed for a wealthy lifestyle and marries a janitor. A laugh riot, 'What a Way to Go!' is rib-tickling to the core.
9. Gambit (1966)
A Eurasian dancer Nicole (MacLaine) is talked into accompanying a cat burglar Harry (Sir Michael Caine) to the middle east where he plans to pull off a heist. They assume fake identities and as they head to steal the statuette, the owner, one Mr Shahbandar gets to know of their evil plan and gets Nicole arrested while Harry has flown to Hong Kong with a fake statuette. Harry then reveals his original plan of making it seem like the statuette is stolen so that they can sell the fake one at a higher price, while the original copy still rests with Shahbandar. Nicole and Harry fall for each other in their quest. Shirley MacLaine received a Golden Globe nomination for her performance in the film.
Related: Best Michael Caine Movies
8. The Trouble with Harry (1955)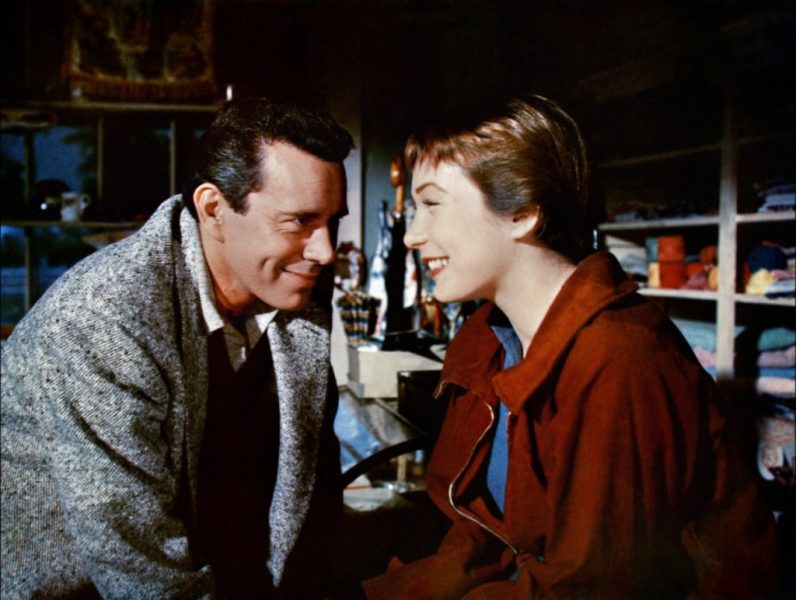 Her debut film, Shirley MacLaine appears as Jennifer in this Alfred Hitchcock's timeless classic, who is a resident of Highwater, Vermont, where Harry's body has been discovered. While Captain Wiles argues that Harry was killed due to his gunshot, despite no apparent gunshot wounds, Jennifer and Miss Gravely claim they had killed him advertently. After playing puzzle with the dead body for the day, and after the introduction of a morally upright Sherrif to the scene, it is made known that Harry had died of natural causes. MacClaine won the Golden Globe for New Star of the Year for her role as Jennifer.
Related: Best Alfred Hitchcock Movies
7. Steel Magnolias (1989)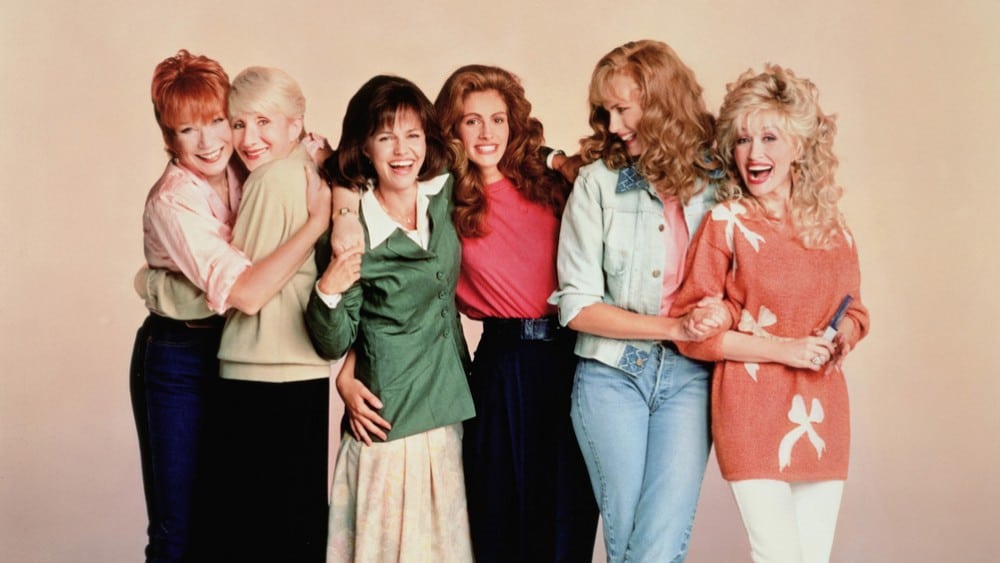 In many firsts, Shirley MacLaine is seen playing a supporting character, while Sally Field and Julia Roberts are seemingly hogging all the limelight. Despite that, MacLaine went on to win three nominations for her role. Premised around a mother-daughter love, M'Lynn Eatenton is a loving mother of Shelby who is getting married but is also diabetic. As Shelby's health deteriorates, M'Lynn had to donate a kidney to her comatose child. As heartbreaking as the ending is, MacLaine's character Louisa adds to the "fun" part in the movie, being the grouchy next door neighbour to the Eatenton's. 'Steel Magnolias' is a heartwarming tale about relationships and moving on without one.
Related: Best Sally Field Movies
6. Irma la Douce (1963)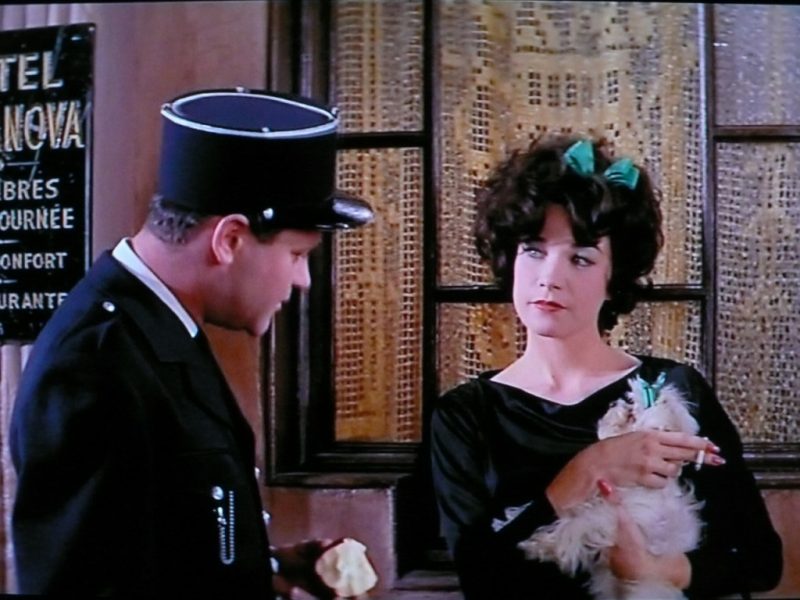 A movie based out on a play at that time, Irma la Douce literally translates to "Irma the Sweet" wherein Shirley MacLaine is seen playing the sweet Irma. Irma is a prostitute in a Paris neighbourhood where a tainted and now off-duty cop Nestor is a frequent visitor. As Nestor starts liking Irma, he is visibly uncomfortable with her resorting to prostitution and adopts an alter ego of Lord X, a rich British expat who's ready to pay a hefty sum for Irma's exclusive services. One thing leads to other and Nestor is arrested for the murder of Lord X, sentenced to jail which he escapes and reconciles with Irma as Nestor to persuade her to marry him, finding out that she's already pregnant with his child. The complicated story told in a simplistic way forms the selling point of the film, also winning MacLaine an Academy Award nomination for Best Actress in a Leading Role.
5. Some Came Running (1958)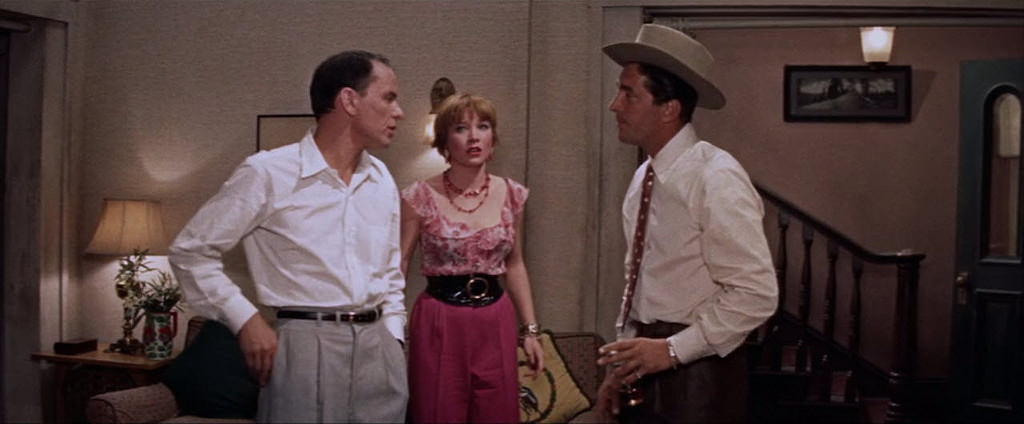 MacLaine plays an easy woman of loose morals Ginny Moorehead, who gets a military veteran Dave Hirsch smitten at the first glance and she spends the night with Dave. As Dave is in between relationships, seeing different women, more prominently Gwen, Ginny is fighting her own battles with her exes. As Ginny realises her love for Dave for real, she confesses to Gwen, his current love interest who resents Ginny and breaks up with Dave for sleeping with a woman of such loose morals. Ginny meets a fateful end at the behest of her exes and the ghosts of her past that haunt her. MacLaine won a nomination at the Academy and Golden Globe for Best Actress for her role as Ginny. I bet it couldn't have been done any better by any other actress.
4. The Children's Hour (1961)
Featuring alongside the legendary Audrey Hepburn, 'The Children's Hour' is an explosion of talent and finesse in one single movie. Martha (Shirley MacLaine) and Karen (Audrey Hepburn) are best friends who team up to start a school for girls. As they work hard to make it a successful venture, while Karen is engaged to Dr Joe, things take an ugly turn when Mary Tilford, one of the students whose grandma is close to Dr Joe, spreads rumours about the unnatural relationship between Martha and Karen, which comes down as a bad reputation for the school. As rumours grow and spread about the alleged lesbian relationship of Martha and Karen, their personal lives are affected, they lose a lawsuit filed against them, leading to the closure of the school. The tragic and shocking end when Martha hangs herself is heartbreaking. MacLaine went on to win yet another Golden Globe nomination for her performance.
3. Being There (1979)
Chance, a feeble-minded gardener who has not been to the outside world except for the television that he watches at Mr Jennings', has spent his entire life serving him. As Mr Jennings meets his demise, Chance is let to the outside world and he ends up at the house of Eve Rand (Shirley MacLaine) who introduces him to her ailing husband Ben, also a financier. As Chance begins working at the Rand's, he is also introduced to some powerful, affluent people and in a way, heavily influences Washington's politics. Though the movie was a Pete Sellers' affair through and through, MacLaine won a BAFTA and Golden Globe nomination each for her role in the movie.
2. Terms of Endearment (1983)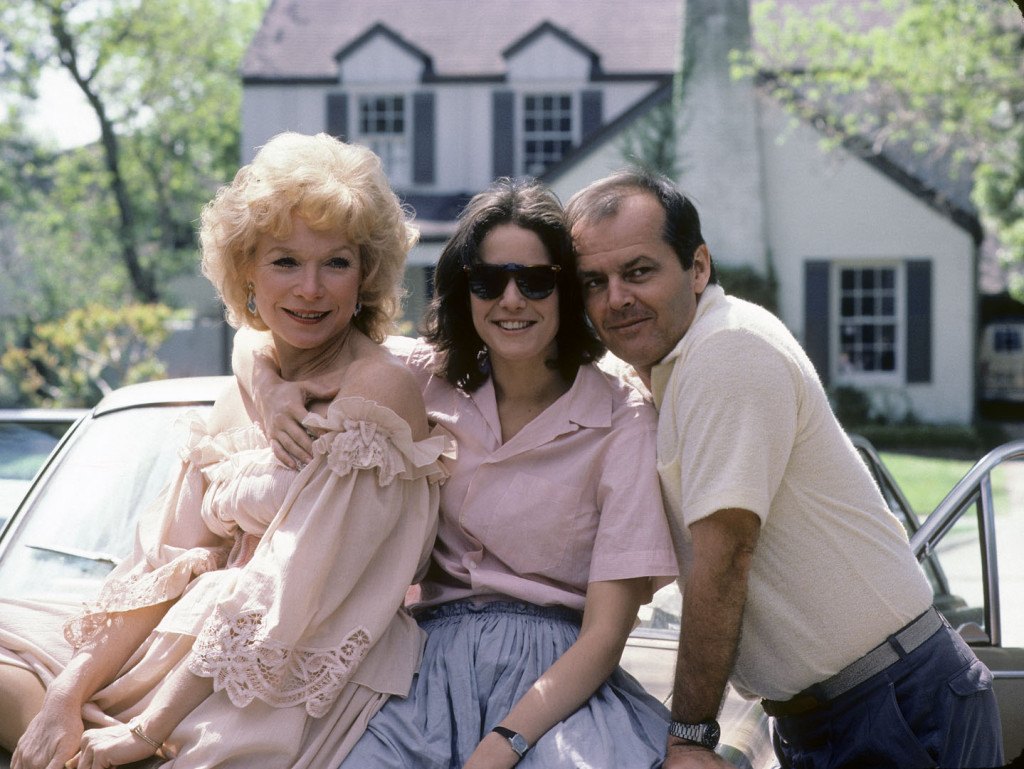 MacLaine's first and only Academy Award win till date, 'Terms of Endearment' also won her a Golden Globe award. among several other awards and honours. The story begins with Aurora (MacLaine), a widow and a single mother who has a troubled relationship with her daughter Emma, due to the former's overbearing nature. Despite their tumultuous relationship, they somehow keep their bond intact with each other. Emma, in order to escape from the clutches of her mother, marries Flap and bears three children. Meanwhile, Aurora falls for her neighbour and former astronaut Garrett. Emma is diagnosed with cancer and suddenly things turn topsy-turvy, as Flap leaves Emma for he's having an affair, Garrett quits on Aurora and Emma entrusts her kids with Aurora as she bids a final goodbye. The amazingly enacted, tearjerking drama can't get any better with MacLaine, Debra Winger, and Jack Nicholson at the helm.
Related: Best Jack Nicholson Movies
1. The Apartment (1960)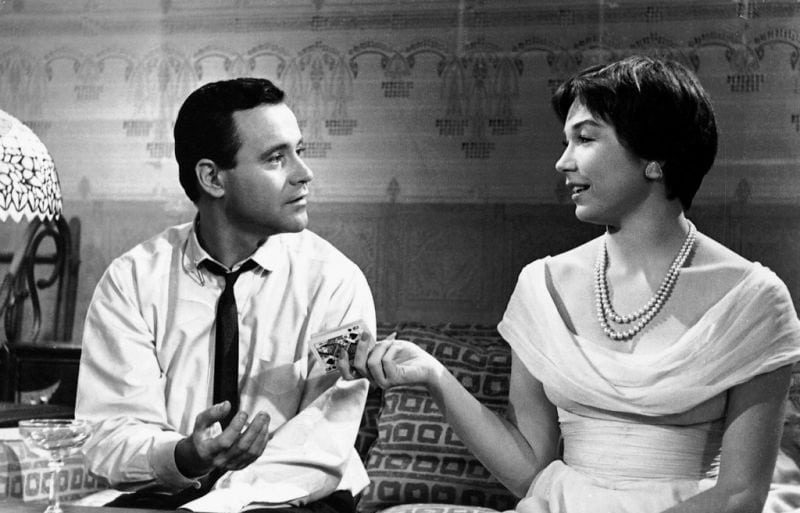 Arguably the best movie so far featuring Shirley MacLaine, 'The Apartment' won her a Golden Globe and an Academy Award nomination. Also, 'The Apartment' was MacLaine's second Golden Globe win within five years of her stint in the film industry. The movie revolves around a clerk in the NYC who has high ambitions but to a very little avail. He owns an apartment downtown, but instead of staying there, he rents it out to his bosses (as an appeasement) to let them shelter their mistresses and carry out their extramarital affairs with ease. In exchange for a promotion, one of the bosses, Sheldrake, asks for a place in Baxter's apartment. Sheldrake's mistress is Fran Kubelik (MacLaine), who attracts prying eyes from everyone including Baxter, who is instantly smitten by her. Baxter has to choose between love and ambition to move on with his life. Dubbed as "ingenious" and "controversial" by the critics, the movie ended up high on everyone's expectations as well as fantasies.