One of the brightest stars among the 'Brit Pack' generation of late 80s British actors, Colin Firth is a recipient of an Academy Award, two BAFTA Awards, a Golden Globe and three SAG Awards. He started off his career from an early age with theatre, joining the National Youth Theatre and subsequently studying at Drama Centre, London. Firth started off his film career with 1984's 'Another Country', where he played a young Marxist high school student. Firth also got a chance to perform alongside Sir Lawrence Olivier in the 1986 TV adaptation of J.B. Priestly's 'Lost Empires'. The 1995 TV adaptation of Jane Austen's 'Pride and Prejudice brought him widespread attention from the public. Besides being an outstanding performer in front of the camera, his work off it has also been important. Firth has been a long-standing supporter of tribal rights and is actively involved in campaigning for the welfare of refugees. Here is the list of top movies of Colin Firth.
12. Kingsmen: The Secret Service
Based on the comic book series of the same name, Kingsman was a 2015 British comedy action film starring Colin Firth, Samuel L. Jackson and Taron Egerton. The film is about a secret service organisation that was funded by all the rich British individuals whom the First World War had left heirless. Firth plays the role of Harry Hart, aka Galahad who recruits Gary "Eggsy" to the agency after he had dropped out of training for the Royal Marines. They then join forces to tackle a mass annihilation scheme being plotted by billionaire and philanthropist Richmond valentine played by Jackson. The movie was greatly loved by the audience and critics for its stylization and spoofing certain spy movie trademarks.
11. Love Actually (2003)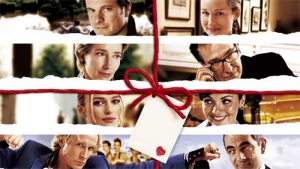 This Christmas romantic comedy directed by Richard Curtis boasts of an ensemble star cast with Alan Rickman, Emma Thompson, Hugh Grant, Liam Neeson and Keira Knightly joining forces with Firth. The movie features ten different love stories which are interconnected and each story brings out different aspects of love, followed by an epilogue. Firth here plays the role of Jamie, who finds out his girlfriend is cheating on him with his own brother. Jamie eventually falls in love with a Portuguese housekeeper, for whom he learns the language and visits her in France.
10. Another Country (1984)
Directed by Marek Kavienska, this 1984 comedy drama was one of the first films in Firth's career and a rather important one. The movie stars Colin Firth and Rupert Everett as Tommy Judd and Guy Bennet respectively. Bennet is a homosexual, and Judd a Marxist, thus making them outsiders to normative British mainstream. They do not have friends at school, thus becoming close in their own way. The film follows their journey and difficulty adjusting to school life, where anything out of the ordinary is looked down upon and shunned as sin.
9. A Month in The Country (1987)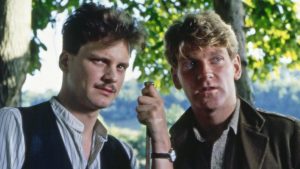 An adaptation of the novel of the same name by J.L. Carr, this 1987 feature was directed by Pat O'Connor and stars Colin Firth along with Kenneth Branagh in leading roles. Firth plays Tom Birkin, who has been employed to restore a medieval mural in the British countryside of Yorkshire. Haunted by his experiences in WW1, Birkin begins to develop a speech impediment. He is later joined by an archaeologist James Moon (Branagh), who also joins him in the purpose of restoration. The film was screened in the Un Certain regard section at the 1987 Cannes Film Festival and was positively received by critics.
8. Apartment Zero (1988)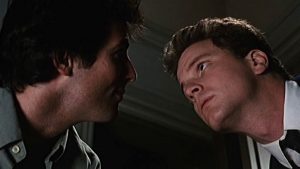 Colin Fith plays the role of Adrien LeDuc in this 1988 British-Argentine political thriller. LeDuc is the owner of a theatre showing old classic films, and stays alone, suffering from anxiety and paranoia. As his theatre begins losing money, LeDuc decides to bring in a roommate to share his apartment. This new roommate who comes in is Jack, played by Hart Bochner, and it is through the introduction of this character that the main story unfolds. The concept of the doppleganger is very interestingly used in this movie, reminding one of stories like The secret Sharer by Conrad.
7. Valmont (1989)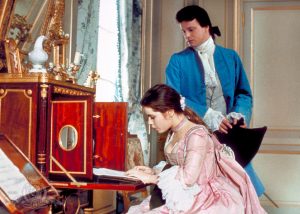 Directed by the great Milos Forman of One flew Over The Cuckoo's Nest fame, this 1989 British-French drama is based on the 1782 French novel Les Liaisons dangereuses. The movie is about a challenge between a widow (played by Annette Benning) and her lover Vicomte de Valmont (Colin Firth) about him being able to seduce a young girl whose marriage has just been fixed to a middle-aged man. Before this movie was released, Dangerous Liaisons, the 1988 movie based on the same story had already seen the light of the day, though it was based more on the play version than the book. Valmont was positively reviewed by Roger Ebert, however receiving mixed reviews from other critics owing to its constant comparisons to the other movie.
Read More: Keira Knightley Movies
6. A Single Man (2009)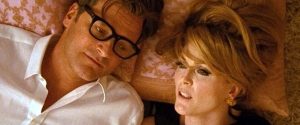 This directorial debut by Tom ford won Firth the Best Actor award at the Venice Film Festival. The movie starts a month after the 1962 Cubam Missiles crisis and is about an English professor in L.A. who keeps dreaming about his partner whom he had lost 16 years ago in a car accident , while contemplating suicide. However a phone call from an old friend and spending the next day with his students make certain changes in his outlook. The film had received positive reviews and critics praised Firth's performance unanimously. Besides his success at Venice, firth also received an academy Award nomination for the same.
5. Bridget Jones's Diary (2001)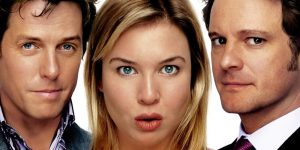 In this 2001 romantic comedy, Firth stars alongside Hugh Grant and Renne Zellweger. Directed by Sharon Maguire, the film is about Bridget Jones and her search for love. She maintains a journal where she keeps details of her daily attempts at improving her life. Grant and Firth arrive as two suitors, one being her boss and the other the son of her parents' fiends respectively. What follows is a hilarious turn of events which bring out the ups and downs in the lives of these three characters. Firth here shows his comedic side and his mastery over the craft helps him blend into such a role with equal panache as in all the rest of his ventures.
4. The English Patient (1996)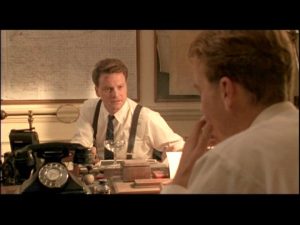 Based on the novel by Michael Ondaatje, Anthony Minghella wrote and directed this romantic war film which received 12 Academy award nominations, eventually winning 9. The movie starred Juliette Binoche, Ralph Fiennes and Kristin Scott Thomas beside Firth. The movie is about a nurse who looks after a patient during WW2 who can only speak English. He does not even remember his own name. Through healing him and helping him recover, the nurse discovers important truths about life, herself and the war. Firth here plays the role of Geoffrey Clipton, who had once undertaken an expedition with this patient. The film had received widespread critical acclaim and the number of its wins and nominations go on to show its impact on the movie industry that year.
3. Tinker Tailor Soldier Spy (2011)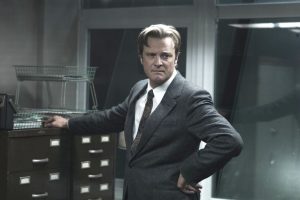 Joined by the legendary Gary Oldman, Tom Hardy and Benedict Cumberbatch, this 2011 espionage film is another special feautre in Firth's filmography. The movie is about a retired spy being brought back into action to investigate an extremely important case. Firth plays the role of Bill Haydon, the deputy of the new chief of MI6. The government comes to know that a Russian spy in their midst, and thus tensions arise as identities become nothing more than deeper illusions. The movie was praised by both critics and audiences, winning the BAFTA for Best British Film.
2. Girl With A Pearl Earring (2003)
In this romantic drama film, Colin Firth plays the role of the legendary Dutch painter, Vermeer. Along with Scarlett Johansson playing the titular role, this is one of the best films of Firth. Adapted from the book of the same name, the film was directed by Peter Webber. The name of Johansson's character is Greta, who though had started as a worker at Vermeer's house, quickly became the subject for some of his most outstanding works where she posed with pearl earrings on her ears, and thus the name. The film's visuals and the performances by the two lead actors were greatly praised.
1. The King's Speech (2010)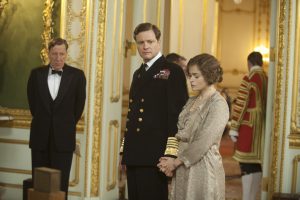 This 2010 historical drama also secured Firth the Best Actor award at the Oscars. The film also won the Best Director, Best Film and Best Screenplay awards. Firth here plays the role of King George VI, who was quite reluctant to come to any public forum and speak due to his stammering. Then one day he meets Lionel Logue, a speech instructor who tries very hard to improve his speech and boost his confidence. The famous critic Roger Ebert of the Chicago Sun-Times has called the movie "a superior historical drama and a powerful personal one."
Read More: Scarlett Johansson Movies