Alright! One can try but one cannot begin this article without saying that Michelle Pfeiffer is one of the most beautiful woman to live on god's green earth! Yes, one is hypnotized looking at her but with every character she proves that she is much more than just a beautiful face and can make any character unforgettable by the sheer amount of energy she puts. With no formal acting she can master hiding true emotions and giving life to diverse roles. Pfeiffer never had to rely on glamorous roles to make her mark instead she chose challenges that would make her an icon of her generation. Here is the list of top films of Michelle Pfeiffer you cannot miss!
12. What Lies Beneath (2000)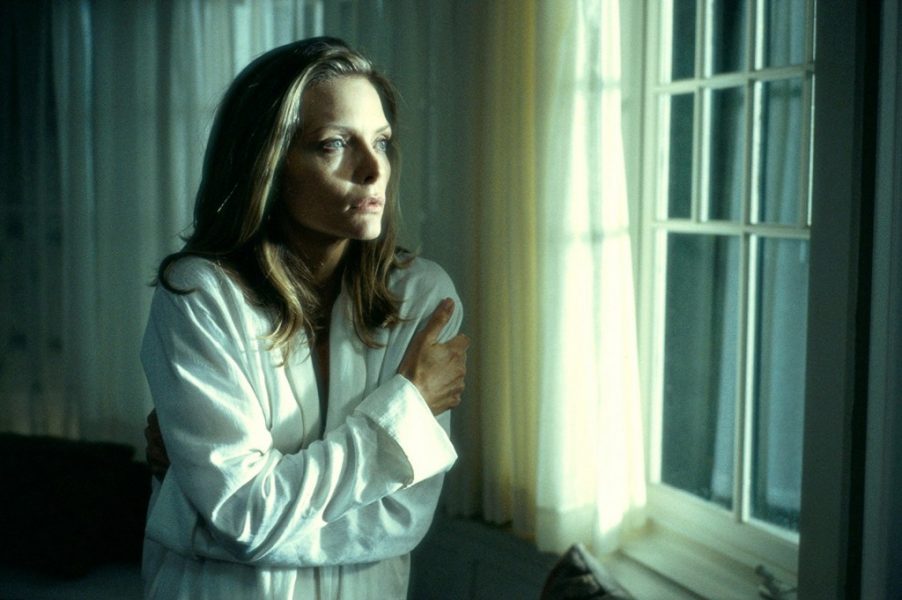 Pfeiffer tries her hand in the supernatural horror genre with 'What Lies Beneath'. She plays Claire who claims of hearing mysterious voices and seeing a young woman's image in her home. Her husband who had betrayed her years ago dismisses it as a delusion. As Claire moves closer to the truth, she begins to unravel the relationship between the mysterious apparition and her husband.
11. Hairspray (2007)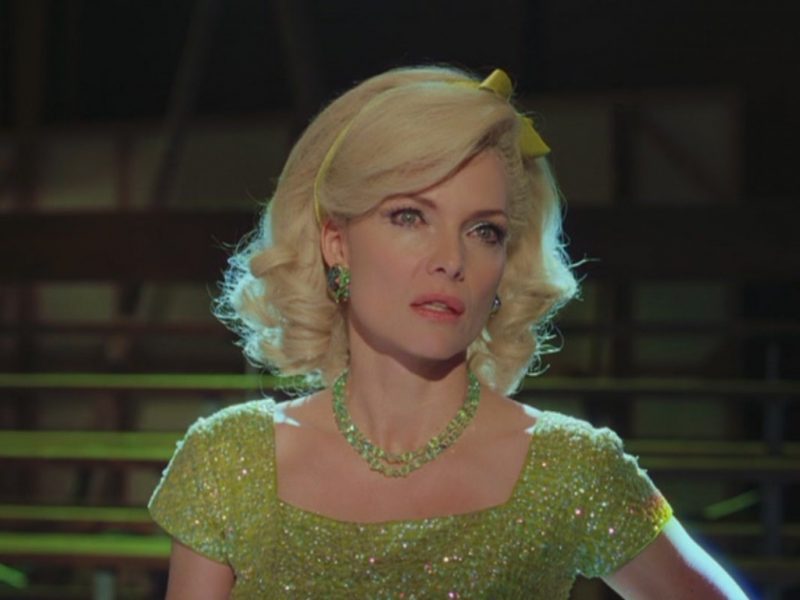 This musical romantic comedy is way better than Grease 2! Hairspray has an ensemble cast including John Travolta, Christopher Walken, Queen Latifah, Zac Efron and many more. Pfeiffer plays the racist and body shamming Velma Von Tussle who is the manager of station WYZT. She hones partiality towards her own daughter Amber and also aims at separating the 'The Corny Collin Show' hosted by Corny Collins played by James Mardsen. Pfeiffer made her comeback after 5 years in 2007 with 'Hairspray' and 'Stardust' and proved she still had it!
10. Dark Shadows (2012)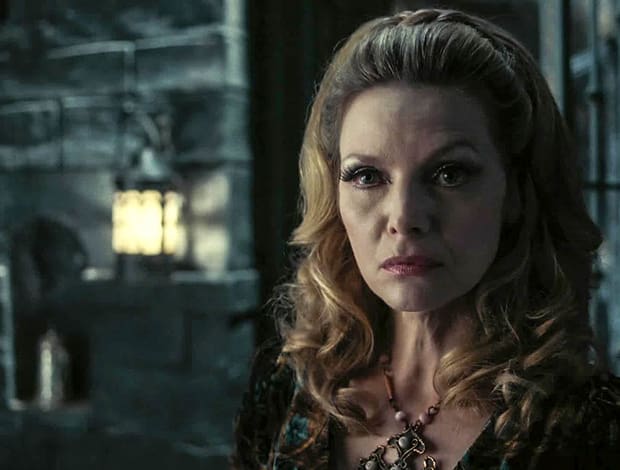 Directed by Tim Burton, 'Dark Shadows' brought the Gothic genre alive with a fresh tinge of comedy to it. Pfeiffer plays the caring Elizabeth Collins Stoddard who juggles her personality between a bold and stern matriarch and a humble caregiver to support her family in their times of trials and tribulations. She speaks up for herself and remains unshaken when it comes to standing up for the right.
9. The Fabulous Baker Boys (1989)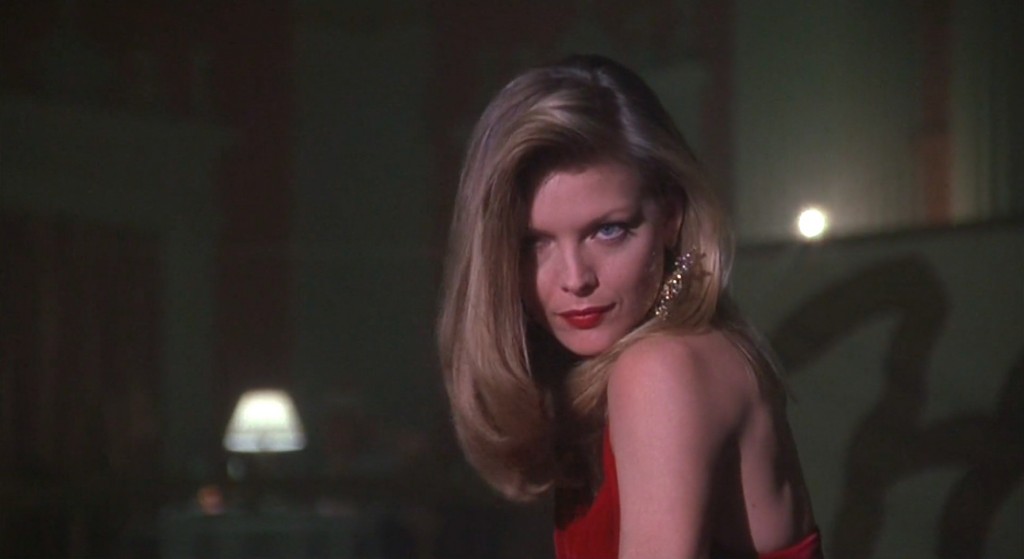 There is music, love, betrayal and passion in 'The Fabulous Baker Boys'. Film critic Roger Ebert had commemorated it, as "one of the movies they will use as a document, years from now, when they begin to trace the steps by which Pfeiffer became a great star." She had rejected the role several times but it eventually led her to get an Oscar nomination. She plays Susie Diamond, a former escort singing for the piano-duo, Jack and Frank Baker. Success escalates for The Fabulous Baker Boys as attractive Susie gave the group a new identity, but love sparkles between Jack and Susie which creates a disharmony amongst the trio. Will they all stick together?
8. Love Field (1992)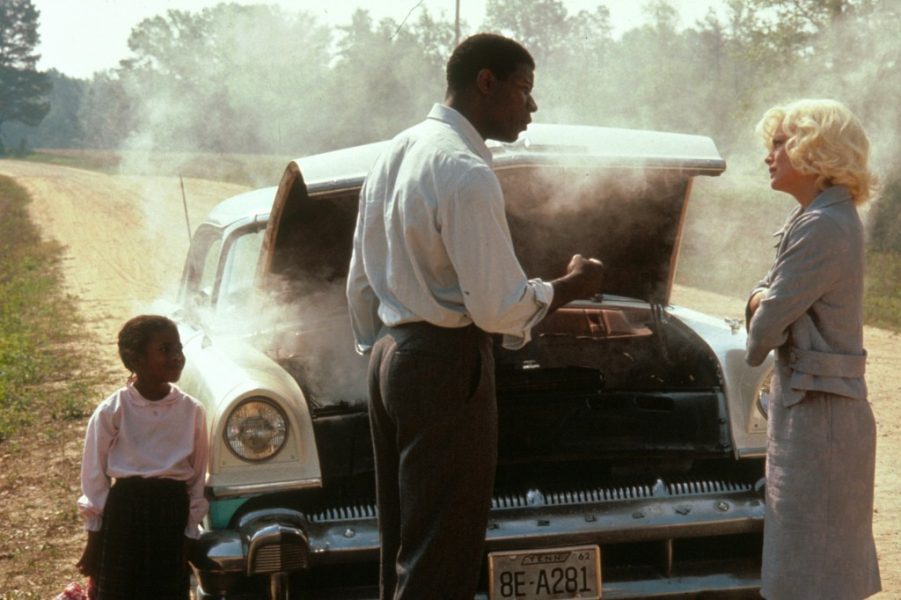 'Love Field' is yet another film that proves Pfeiffer is a powerful actress. She plays Lurene Hallett, a Dallas Housewife and an aficionado of the Kennedys. She is set on a journey from Dallas to Washington DC for Kennedy's funeral but the journey takes a new turn contrary to her expectations. She meets Paul Cater, a friendly black man and his daughter Jonell. Lurene is compassionate and does not believe in permissions to help other people. As they proceed, challenges come in their way testing humanity. Pfeiffer was nominated for an Oscar for playing the unforgettable Lurene.
7. Dangerous Minds (1995)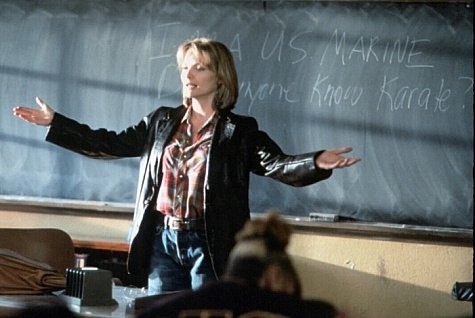 Pfeiffer is Louanna in 'Dangerous Minds' based on the real life of a teacher and retired US marine Louanna Johnson. Louanna decides to teach at Carlmont High School to a class comprising of African-American and Latino teenagers. She finds out that they had suffered extreme poverty, racism and they struggle for meaning in life. She sets off to change their lives through teaching and her military background. Pfeiffer is bold and unstoppable as Louanne.
Read More: Best Movies of Al Pacino
6. Scarface (1983)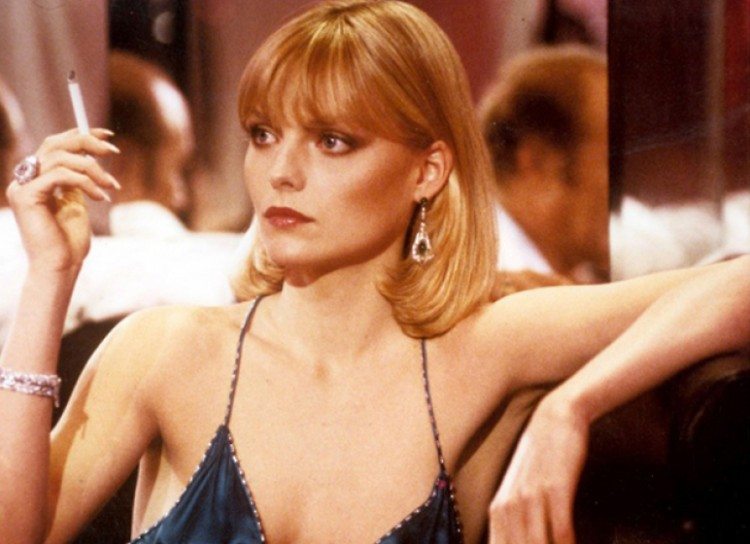 Pfeiffer plays Elvira Hancock in this crime masterpiece. Did you know that Al Pacino did not want her in the movie and chose Glenn Close to bag the role instead? Pfeiffer had to lose a significant amount of weight during her audition to fight for her role which proved to be her breakthrough role. Hancock is married to Tony Montana with whom she has a rough relationship. He thinks of her as a possession and admonishes her for not bearing children and being addicted to drugs.
5. One Fine Day (1996)
In 'One Fine Day' Pfeiffer plays Melanie Parker, a single mother juggling her personal and professional life. She meets charmer Jack Taylor played by George Clooney with whom she spends a vigorous day of love, work and family. Pfieffer plays the clumsy yet compassionate Melanie who tries to make ends meet but cannot leave those little things behind. She finds love when she expects it the least and it takes her by surprise.
4. Dangerous Liaisons (1988)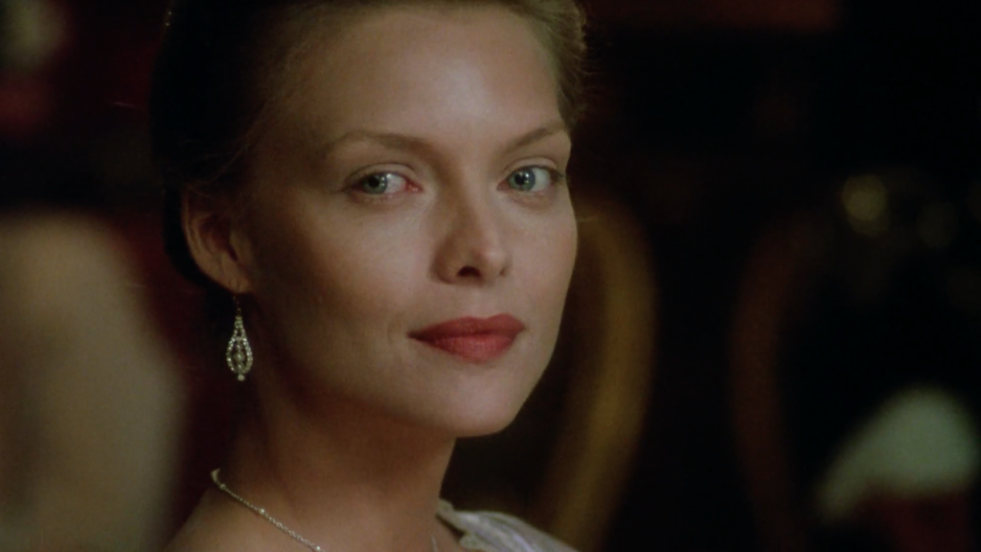 Pfeiffer plays Madame de Touvel in this historical drama based on Christopher Hampton's 'Les liaisons dangereuses'. She is a religious lady leading a pious life and is a wife to a member of the Parliament. She lives as a house guest to Madame de Rosemonde played by Mildred Natwick but is a seductive ambition to Vicomte de Valmont. Bagging herself an Oscar nomination, this movie shows Pfeiffer in her commendable form.
3. The Age of Innocence (1993)
Pfeffer seems to remain a quintessential representation of a character stuck in a love triangle. In the 'Age of Innocence', Pfeiffer plays 'the other woman'. Newland Arche played by Daniel Day-Lewis seems to have a perfect married life with May Welland played by Winona Ryder but all changes for Archer when he falls in love with Ellen. Pfeiffer embodies Ellen's vulnerability with utmost perfection exposing her wounds from her failed marriage. Archer marvels how she lives on her own rules, something that Archer had never done. This movie shines out for its stellar cast . Don't you think it is one of the most underrated movies directed by Martin Scorsese?
2. Married to the Mob (1988)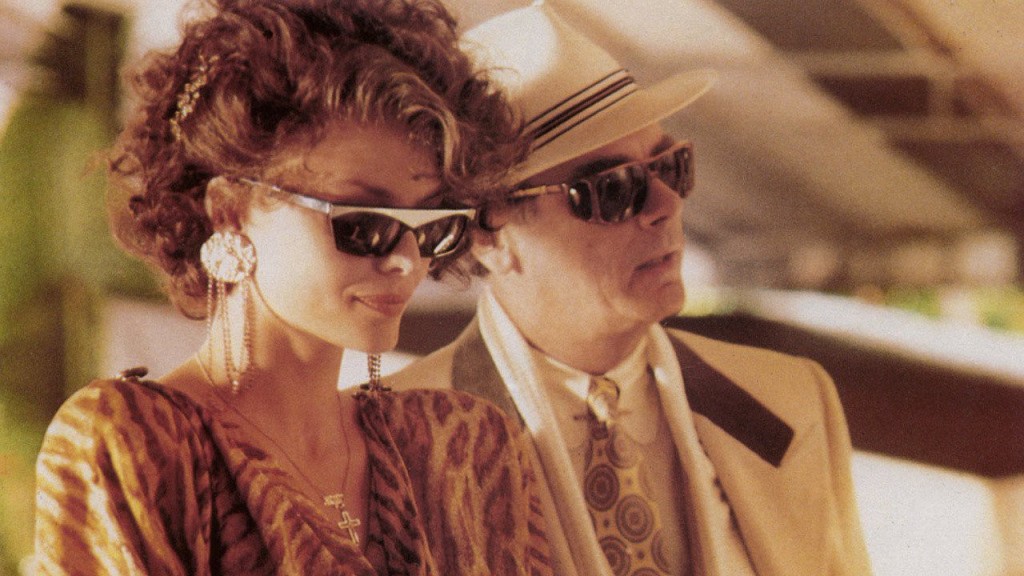 Everybody loves Angela. Oops! Now she is in trouble. Pfeiffer plays Angela de Marco in this crime comedy. Her life is a mayhem after her gangster husband is killed for having an affair with the mistress of Tony "The Tiger" Russo. As she envisions a new life out of New York with her son, she falls in under the claws of Tony and an undercover FBI agent. 'Married To The Mob' makes you miss the 80s and a young Alec Baldwin!
1. Frankie and Johnny (1991)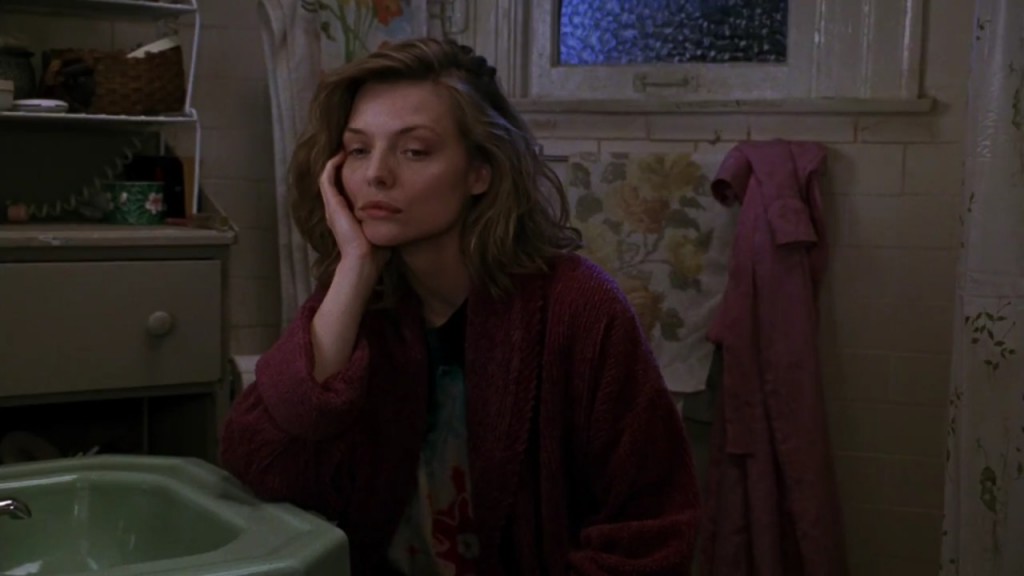 A Garry Marshal film starring Al Pacino and Michelle Pfeiffer? This movie is everything that Scarface was not. Johnny, played by Al Pacino, is a free bird after being released from prison. He has an affair with a waitress and shortly falls for her friend, Frankie, played by Pfeiffer. She is reluctant and holds back her feelings being succumbed to a physically and emotionally abusive relationship in the past and there goes Frankie trying his blood and sweat to believe in him.
Read More: Best Movies of Johnny Depp