It requires some bizarre imagination to create a film about the mind of John Malkovich. American filmmaker Spike Jonze and writer Charlie Kaufman did just that. A fantasy comedy, 'Being John Malkovich' follows a failing puppeteer who discovers a portal that leads literally into the head of the movie star John Malkovich. On the surface, there is no connection between the character of a puppeteer, some curious portal and John Malkovich's mind. However, with the screenwriting dexterity and bizarre imaginative powers of Charlie Kaufman, the film turns into a truly unforgettable, surreal experience.
The movie combines the most bizarre idea with the post-modernist self-referential narrative to make it such an engaging watch. Cited as the "best film of 1999" by Roger Ebert, it is a must watch for fans of existentialist philosophy and surrealism. With all that said, here's the list of best movies similar to 'Being John Malkovich' that are our recommendations. You can watch several of these movies like 'Being John Malkovich' on Netflix, Hulu or Amazon Prime.
10. The Lego Movie (2014)
Who knew a movie built from a toy company can be a well-constructed piece of work? Well, American directorial duo Phil Lord and Christopher Miller managed to do exactly that. A 3D computer-animated film, 'The Lego Movie', set in the Lego universe, is the story of an ordinary Lego mini-figure who finds himself inexplicably leading a resistance to stop a tyrannical businessman from glueing everything in the Lego world into what he believes is perfection. With high levels of self-awareness, 'The Lego Movie' satirizes the government and its autonomy over how the state functions. Filmmaker Edgar Wright named it as his favourite film of 2014, which is a testament of the film's witty humour. Among its many nomination and wins, 'The Lego Movie' went on to win a BAFTA Award Best Animated Feature Film.
9. Fear and Loathing in Las Vegas (1998)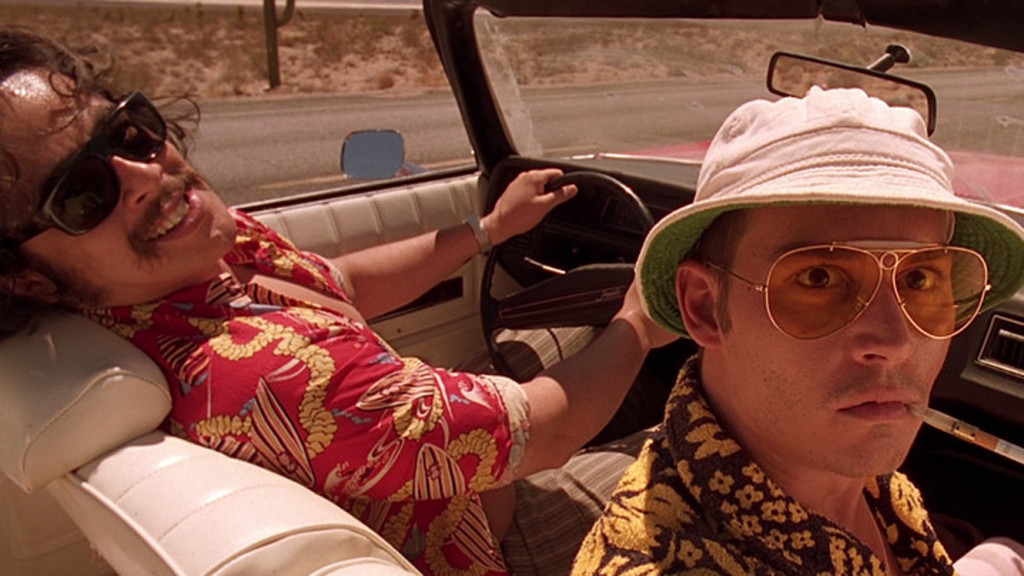 Adapted from 'Fear and Loathing in Las Vegas' written by American author and journalist Hunter S. Thompson, published in 1971, this Terry Gilliam adaptation is a psychedelic satirical follows two friends – Raoul Duke, a journalist and Dr Gonzo, a lawyer – as they travel through Las Vegas under the pretence of work. Their journey quickly turns bizarre as they consume psychoactive drugs which lead to a series of psychedelic experiences. A financial failure at its time of release, 'Fear and Loathing in Las Vegas' was met with complete distaste from critics and audience alike. Roger Ebert called the film "…a horrible mess…" and many criticised the film's senseless narrative. However, the movie has garnered a more positive reaction over the years, with Terry Gilliam's direction and the performances of Johnny Depp and Benicio del Toro receiving special appreciation.
8. Living in Oblivion (1995)
What makes 'Living in Oblivion' (1995) an interesting piece of work is that it functions as a tribute to filmmakers. Divided into three parts, the narrative basically chronicles a director's endeavour to make his film while having to tackle issues of funding, actors, scripts, production, etc. Written and directed by American filmmaker Tom DiCillo, 'Living in Oblivion' is an independent classic. Having premiered at the Sundance Film Festival in 1995, the film won the Waldo Salt Screenwriting for its excellent screenplay. Buried in the debris of franchise films, 'Living in Oblivion' is a perfect homage to the wonderful craft of originality and innovation.
7. Anchorman: The Legend of Ron Burgundy (2004)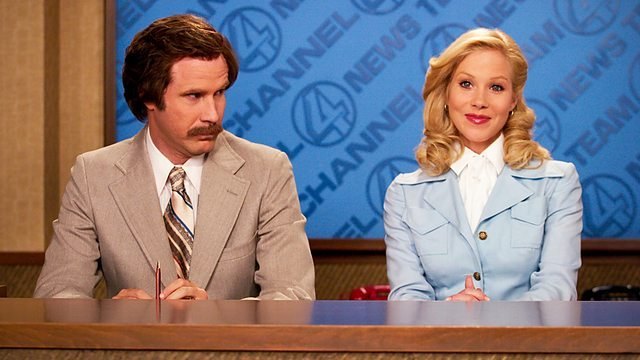 Directed by American filmmaker Adam McKay, 'Anchorman: The Legend of Ron Burgundy' (2004) is a comedy starring Will Ferrell as Ron Burgundy, San Diego's top rated newsman in the male-dominated broadcasting of the 1970s, whose seat of power is put to test when an ambitious woman named Veronica Corningstone, essayed by Christina Applegate, is hired as a new anchor. Included in Empire Film Magazine's "500 Greatest Movies of All Time", the comedy uses the otherwise often disregarded juvenile humour to showcase the scathing patriarchy and chauvinism in the media industry.
Though the film is charged with the cumulative efforts of the artistic team, Adam McKay's clever script and Will Ferrell's legendary performance as the titular character really induce soul and energy into the film. While the movie did not garner much buzz in award shows, 'Anchorman: The Legend of Ron Burgundy' has become one of the most acclaimed and beloved comedies and has also spawned a sequel, titled 'Anchorman 2: The Legend Continues' (2013), which is also directed by McKay.
6. Birdman or (The Unexpected Virtue of Ignorance) (2014)
'Birdman' is a black comedy that revolves around a man named Riggan Thomson, a washed-out Hollywood actor who was once best known for playing the superhero "Birdman". The story is about his efforts in reigniting his career as he struggles to put together a Broadway adaptation of a short story by Raymond Carver. The film — quite reminiscent of Keaton's career itself — explores the questions of how art and critiquing are perceived in modern society. In addition, the film also explores the themes of liberation and insanity. Directed by two time Academy Award winner Alejandro G. Iñárritu, the movie boasts of controlled yet intrinsically witty screenplay co-written by Alejandro G. Iñárritu, Nicolás Giacobone, Alexander Dinelaris Jr. and Armando Bo coupled with the brilliant performances by Michael Keaton, Emma Stone and Edward Norton.
5. The Lobster (2015)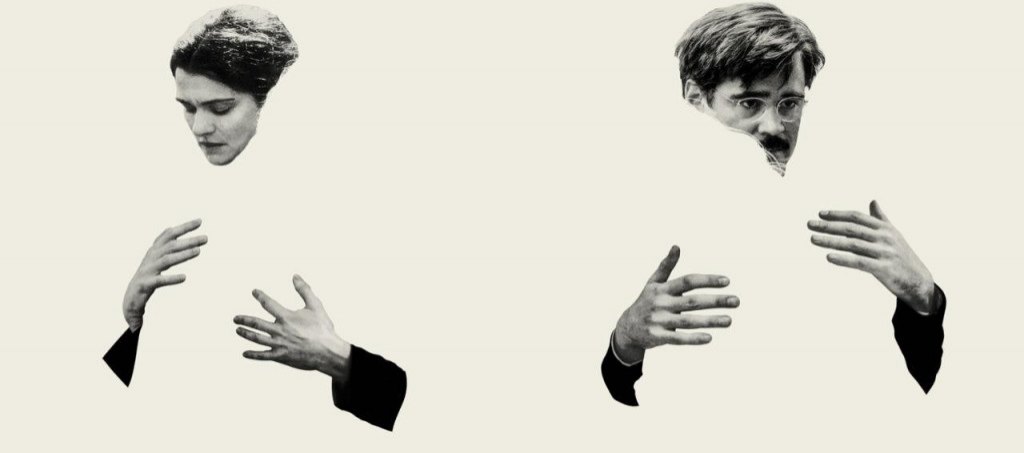 A recipient of the Jury Prize at the Cannes Film Festival in 2015, 'The Lobster' is an absurdist dystopian black comedy film directed by Greek filmmaker Yorgos Lanthimos. It is set in a dystopian world with laws implemented where single people are given 45 days to find a romantic partner or otherwise be turned into animals. Amongst the many people in the dystopian world lives David, essayed by Colin Farrell, a new single man who tries to find someone so he can remain human. He finds an unnamed woman, essayed by Rachel Weisz, with whom he challenges to form a relationship. The narrative of the film, co-written by Efthimis Filippou and Yorgos Lanthimos, is constructed as a satire on the totalitarian government and the conventions of romanticism. The film also bubbles with the sensibilities of Samuel Beckett as Lanthimos patiently contracts the dystopian world with measured absurdity. However, given the twisted deadpan sense of humour, 'The Lobster' is an acquired taste which needs to be developed with persistence.
Read More: Movies Like The Sixth Sense
4. Deadpool (2016)
Releasing in an age where films are defined by the formalistic world of superhero movies, 'Deadpool' (2006) managed to redefine the genre with ease and hilarity. Directed by American filmmaker and visual effect artist Tim Miller, the film follows the origins of the merc-with-the-mouth. The eighth film of the successful 'X-Men' franchise; 'Deadpool' changes the archetypal heroic narrative to exit in a self-referential paradigm. Adapted onto the screenplay from the comic book pages by Rhett Reese and Paul Wernick, the film is led by the brilliance of Ryan Reynolds, who oozes charisma and confidence, which makes Deadpool the iconic character it is. The film also takes liberties to cater to an adult audience in order to stay true to its core narrative arc. With brutal gore, rib-tickling humour and most importantly, an original spin on the superhero genre, 'Deadpool' is a must watch for even non-superhero movie fans.
Read More: Movies Like Fight Club
3. Tropic Thunder (2008)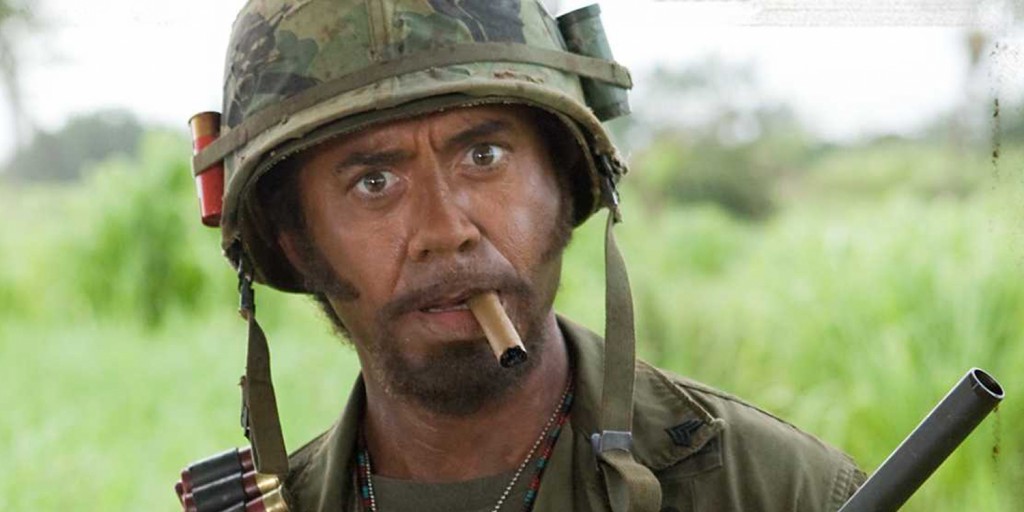 An action comedy, 'Tropic Thunder' (2008) features an ensemble cast that includes Ben Stiller, Jack Black, Robert Downey Jr., Jay Baruchel, and Brandon T. Jackson as a group of prima donna actors who want to reinvent their careers by making a Vietnam War film. However, in the midst of a frustrating filmmaking process, their frustrated director vacates the team in the middle of a jungle. Now, with no real help, the actors have to survive the danger of the jungle with their primary art, i.e. their acting.
Directed by American filmmaker Ben Stiller, 'Tropic Thunder' functions in the genre of a mockumentary, parodying the consumerist and materialistic world of Hollywood. The film, although initially marred by controversy due to their "offensive" sense of humour, became one of the best-reviewed films of 2008. The sparkling narrative is co-written by Justin Theroux, Ben Stiller and Etan Cohen, coupled with the hilarious performances of the cast and the cameo appearance led to 'Tropic Thunder' bagging nominations at the Academy Award, Golden Globes and the BAFTA Awards, to name a few.
Read More: Movies Like Basic Instinct
2. The Truman Show (1998)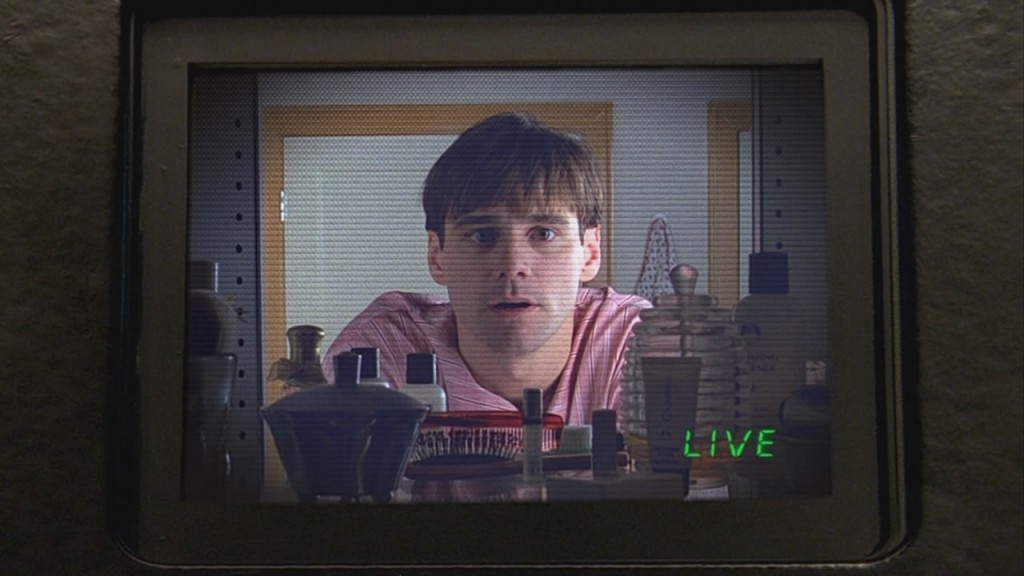 'The Truman Show' (1998) is, without a doubt, one of the most original and idiosyncratic films ever made. Directed by Australian filmmaker Peter Weir, 'The Truman Show' is the story of Truman Burbank, an insurance salesman who slowly comes to the realization that his whole life is a reality T.V. Show and thus tries to escape it. The peculiar premise of the film is aided by a solid screenplay written by New-Zealand screenwriter Andrew Niccol. It delves deep into themes like power of media, television and concept of the "American Dream". The technical foundation of the film is complemented by a balanced performance by Jim Carrey, who shapes his character with bits of comedy as well as drama, thereby giving a relatable character to the viewers.
Read More: Movies Like Magnolia
1. Synecdoche, New York (2008)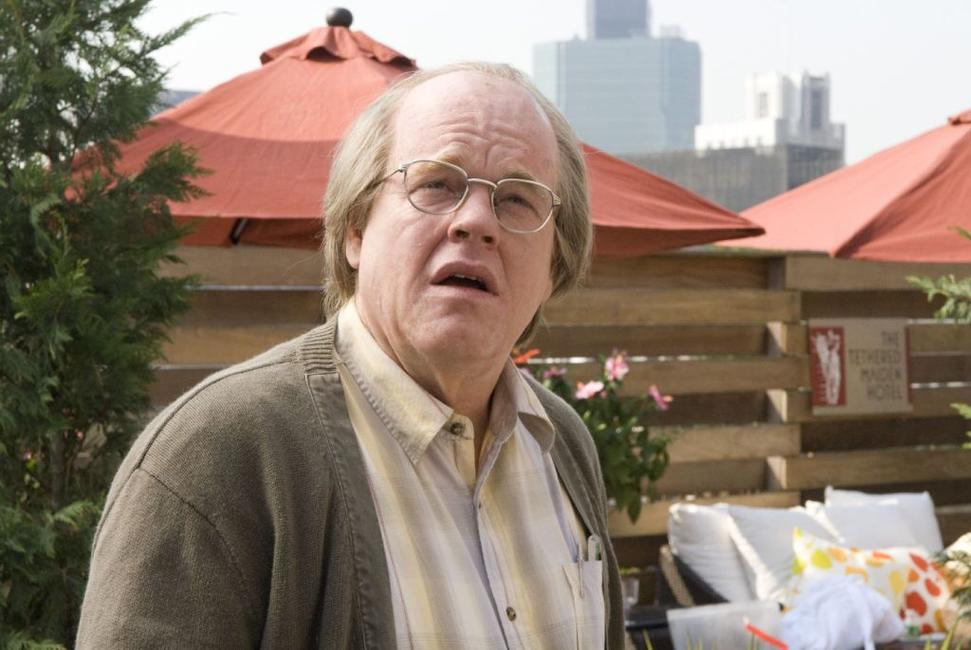 And now we finally come to Charlie Kaufman's unforgettable directorial debut. 'Synecdoche, New York' is a postmodern drama film about a struggling theatre director Caden Cotard, essayed by the magnetic Philip Seymour Hoffman, whose extreme commitment to the elaborate stage production and intrinsic realism begins to blur his vision of between fiction and reality. Denounced to be a pretentious piece of work, 'Synecdoche, New York' requires extreme patience and maturity to understand its absurdist universe. Nominated for the prestigious Palme d'Or at the 2008 Cannes Film Festival, 'Synecdoche, New York' is replete with symbols and motifs which aid in Kaufman critiquing the artistic conventions through a variety of contexts. However, despite the initial lukewarm response, the film has been subject to frequent re-evaluation by critics, who now consider it to be among the finest films of the century.
Read More: Movies Like Austin Powers