M. Night Shyamalan has had one of the most interesting careers as a filmmaker. While there are many who would critique his art as poor or overrated, others would cite films such as 'The Sixth Sense' (1999) and 'Split' (2016) to prove his mastery. The director since debuting in 1992 has successfully created several modern day masterpieces and has earned the moniker of "twist-master". The 47-year-old has also been praised with quite a many accolades, which include a 'Padma Shri' in 2008.
Among his thirteen feature films, 'The Sixth Sense' put Shyamalan on the map. The famous twist ending the film is still to be topped. The film is about a young boy named Cole Sear who is able to "see and talk to the dead". In order to cure this perceived ailment, his family calls in an equally troubled psychologist named Michael Crowe. 'The Sixth Sense' introduced the world to Shyamalan's indulgence in twist endings, which acted as an archetype for his future projects.
The films we're gonna discuss in this article are constructed of similar narrative and thematic archetypes. With twisted narratives, troubled characters and psychologically charged themes, these films will disturb yet enthral and entertain you. With all that said, here's the list of best movies similar to 'The Sixth Sense' that are our recommendations. You can watch several of these movies like 'The Sixth Sense' on Netflix, Hulu or Amazon Prime.
10. Shutter Island (2010)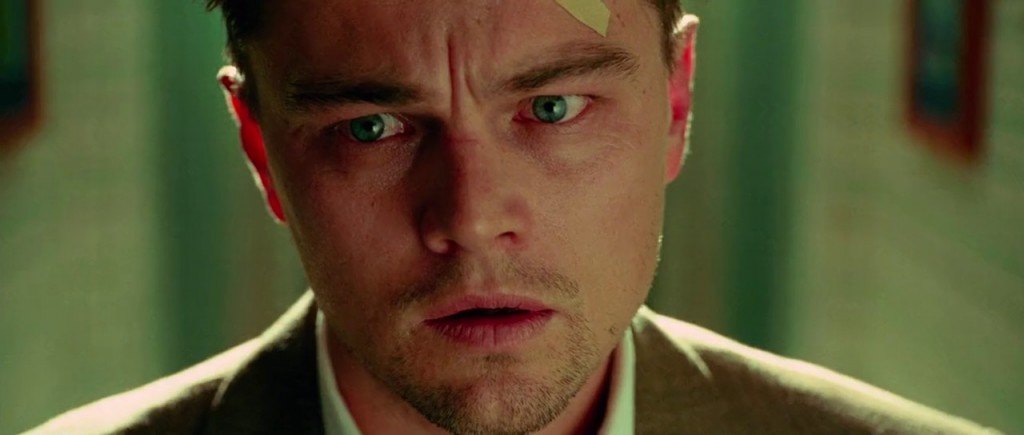 Directed by the brilliant Martin Scorsese, 'Shutter Island' is a neo-noir psychological thriller that revolves around U.S Marshal Edward "Teddy" Daniels, who is given the task of investigating a psychiatric facility on the titular Shutter Island after one of the patients goes missing. Starring Leonardo DiCaprio as Edward Daniels, Mark Ruffalo as the sidekick Chuck Aule and Ben Kingsley as Dr John Cawley, the facility's lead psychiatrist, 'Shutter Island' explores the themes of insanity and authoritarianism. Adapted from American author Denis Lehane's novel of the same name, published in 2003, the film develops its tonality and premise with the dimly lit cinematography by American cinematographer Robert Richardson and the undertone of classical music composed by Krzysztof Penderecki, György Ligeti, John Cage, and Ingram Marshall. The narrative adapted to the screenplay by Laeta Kalogridis works as a period piece, which is sharpened for the thrills with film noir and horror.
9. Donnie Darko (2001)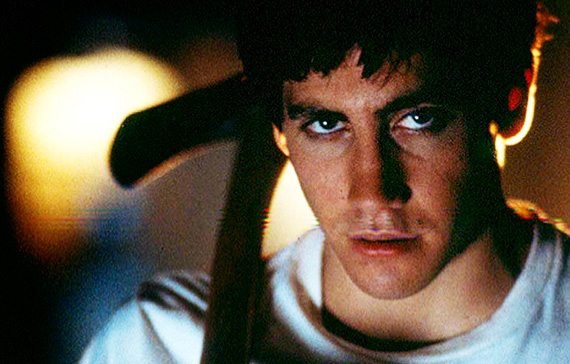 Directed by American filmmaker Richard Kelly, 'Donnie Darko' is about the titular character's troubled visions of a man in a large rabbit suit who manipulates him to commit a series of crimes. The film finds its disturbing imagery rooted in veteran director David Lynch's cinematography techniques. Scrutinizing the protagonist's tortured and anguished soul and mind, the narrative is constructed like a maze where one tends to misinterpret reality with illusion. While Kelly's direction and writing combined with the cinematography and the acting performance of a young Jake Gyllenhaal give the film its distinctive tone, it's the musical score by Michael Andrews that elevates the film to a whole different level. Although the film did not receive much critical acclaim upon its release, it has gained a strong cult following over the years. Among its gallon of awards, Richard Kelly won the "Best Screenplay" at the San Diego Film Critics Society and the "Grand Jury Prize" at the Sundance Film Festival.
8. American Psycho (2000)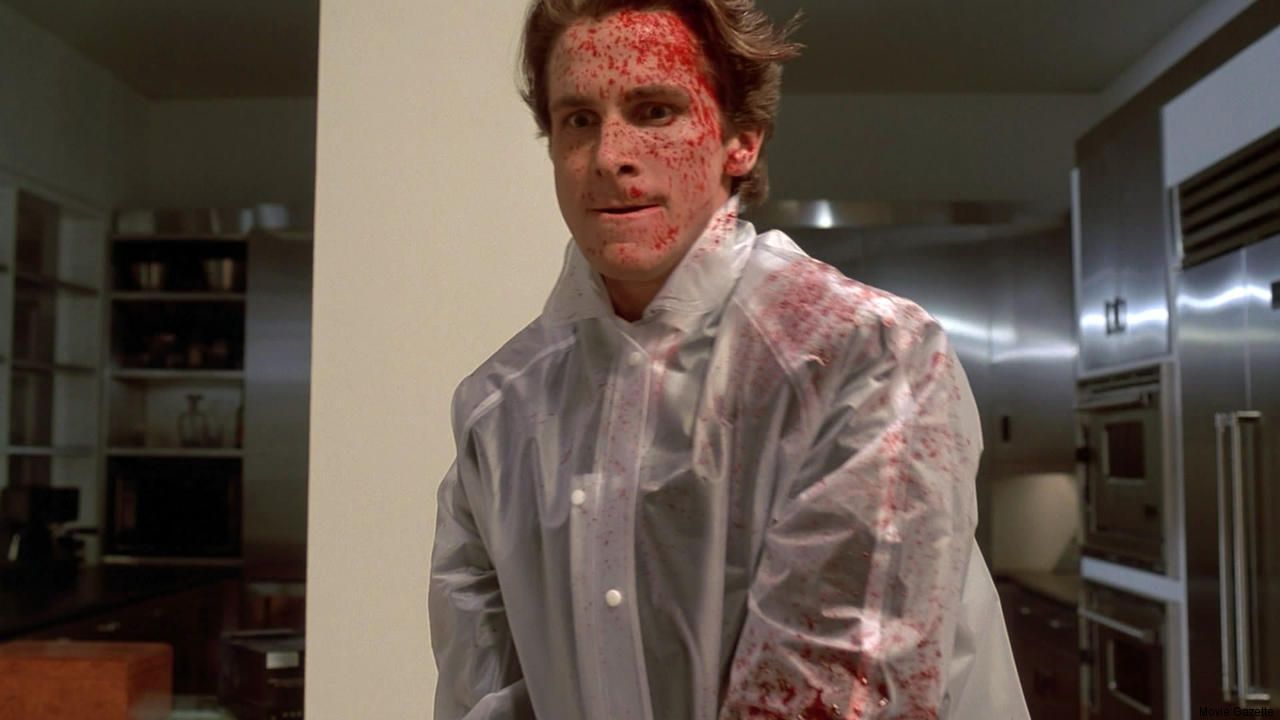 Black comedies are often terribly misinterpreted, and 'American Psycho' is no different. Starring Christian Bale as Patrick Bateman, a wealthy New York investment banking executive, who has an alternate dark side hidden from all: he indulges in murder, torture and hedonistic fantasies. The film contains eye-boggling violence, sexual themes and disturbing sequences. Employing a variety of allusions, themes and motifs to sketch out the story of Patrick Bateman, 'American Psycho' is a complex comedy on the modern age of narcissism, materialism and voyeurism. The film received polarizing reviews when it was screened at the Sundance Film Festival due to its explicit depiction of violence. However, with time, the film has been appreciated for its unabashed commentary and the maturity of not sensitizing the plot. The film also established Bale as a new exciting talent, as he fearlessly gets into the skin of despicable character.
7. Black Swan (2010)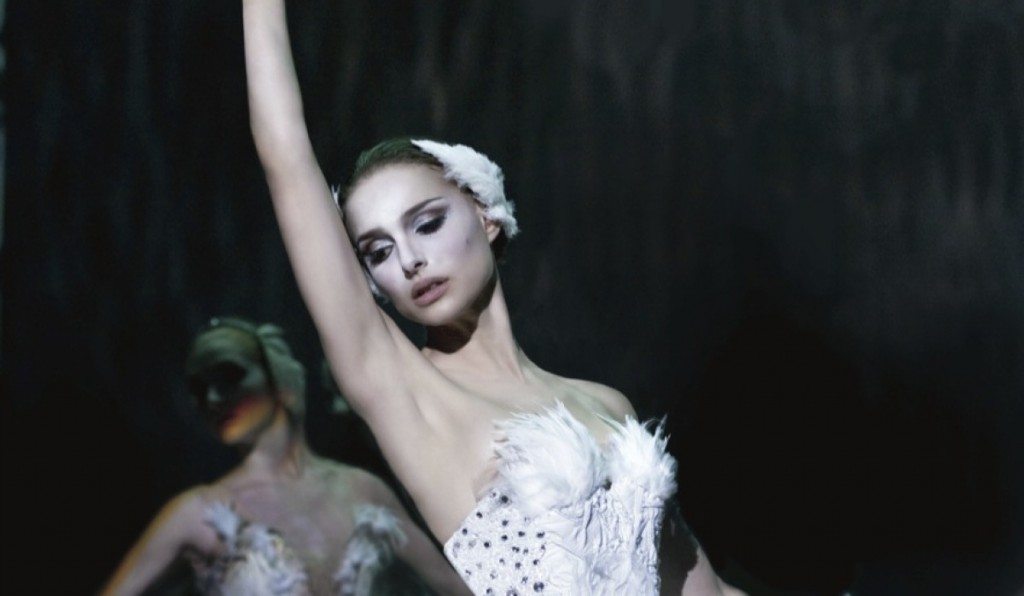 Darren Aronofsky has seasoned to be the modern ambassador of analytically drawing the most depressing and disturbing analogies with a frightening perfection. A psychological horror, 'Black Swan' chronicles the story of a committed dancer who wins the lead role in a production of Tchaikovsky's "Swan Lake". However, all merriness turns into sour hell when she struggles to maintain her sanity whilst engaging in an unhealthy obsession in understanding her role. The narrative is woven through the strings of human psychology and the mind's fixation of obtaining perfection. After being screened at the Venice International Film Festival, 'Black Swan' glacially seeped in the unripe veins of the audience to become one of 2010's best films. The film completely rests upon the remarkable performances by both Natalie Portman and Barbara Hershey, for which the former won the Best Actress awards at the Academy Awards.
6. Diabolique (1955)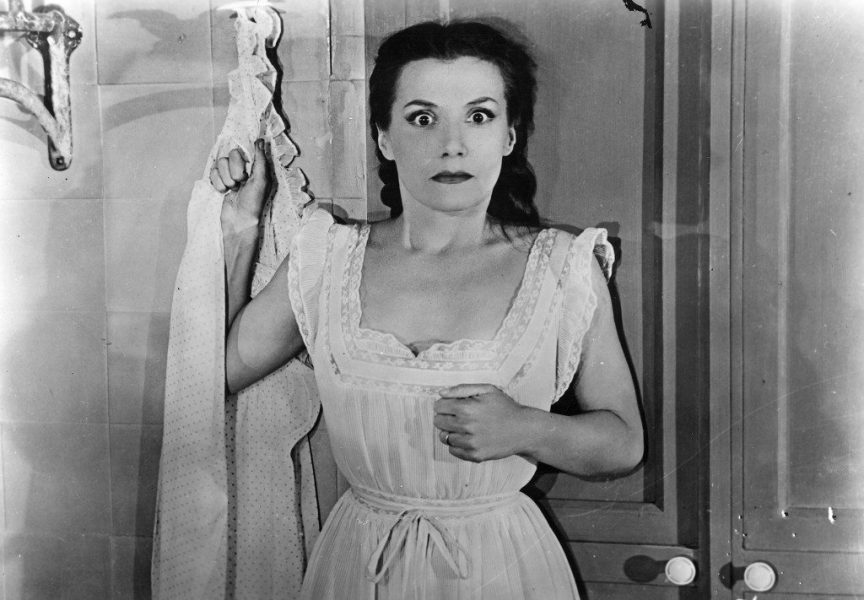 Directed by French filmmaker Henri-Georges Clouzot, 'Diabolique' (1955) is a psychological thriller focusing on a woman who conspires with her husband's mistress to murder him. However, after committing the ghastly murder, the two culprits find themselves in deep trouble as the body mysteriously disappears and a number of strange occurrences follow. Adapted from French crime fiction writer duo Pierre Boileau and Thomas Narcejac's 'She Who Was No More' or 'Celle qui n'était plus', published in (1951), the narrative infuses the literary elements of horror and thriller, thereby creating disturbing yet interesting crime fiction. Regarded as one of the finest works in the genre of thriller and horror, the unique narrative style also helped a young Alfred Hitchcock to develop his craft in the genre, thus creating the now celebrated 'Psycho' (1960).
5. Fight Club (1999)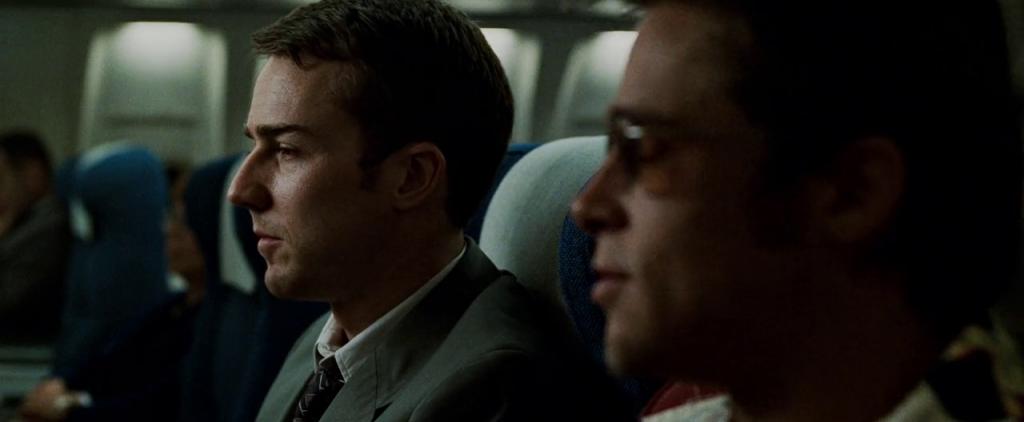 A disappointing critical and commercial failure has not stopped 'Fight Club' (1999) to rise up the ladder to be a cult classic. Directed by David Fincher, 'Fight Club' follows Edward Norton as an unnamed insomniac office worker whose apparently tedious and dull life starts to change for the better after he meets Tyler Darden, essayed by Brad Pitt, who is a soap-maker by profession with a devil-may-care attitude. Together they form an underground fight club, which unknown to one of them, evolves into something twisted and bizarre. Adapted onto the screenplay by Jim Uhls from Chuck Palahniuk's 'Fight Club', published in 1996, the film is an interesting commentary on psychology, societal establishment and the teeming materialism and consumerism in America. While 'Fight Club' does not belong to the traditional mould of psychological and supernatural horror, the grimy and mucky colour palette and the disturbing cinematography by Jeff Cronenweth aid to convey the disturbing reality of the contemporary times.
4. Rosemary's Baby (1968)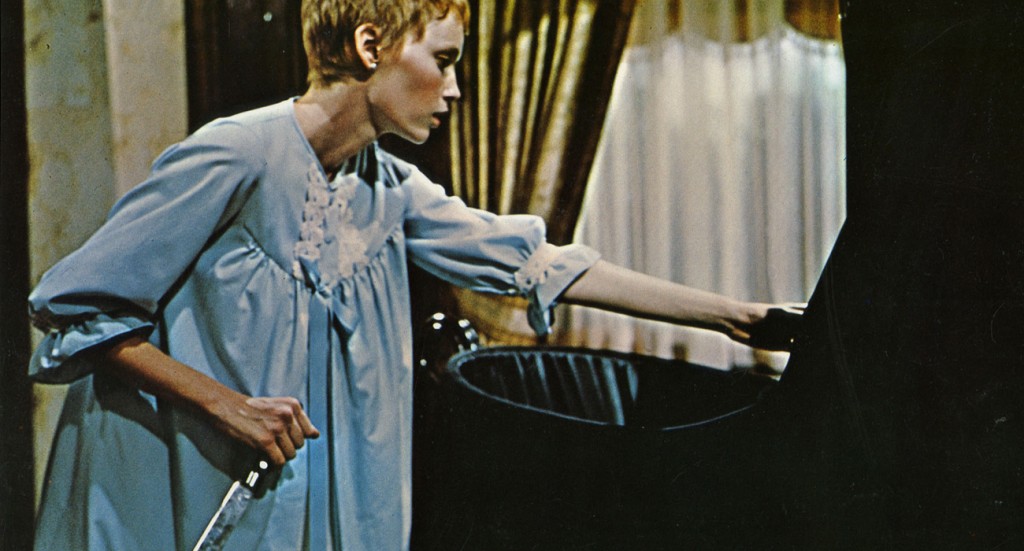 Brought on to the big screen from Ira Levin's novel of the same name, 'Rosemary's Baby' (1968) is the story of a pregnant woman, who starts suspecting her environment as she believes that an evil cult wants to take her baby for practice in their rituals. Directed by the now besieged Roman Polanski, the film has a very distinct melancholic tone. The movie, led by the impressive direction and screenplay, is complemented by the impressive performances of Mia Farrow, John Cassavetes, Ruth Gordon, Sidney Blackmer, Maurice Evans, Ralph Bellamy, Angela Dorian and Clay Tanner.
A terrifying psychological allegory, the thematic structure is moulded by cinematographer William A. Fraker and composer Krzysztof Komeda, who create a chilling and gloomy atmosphere with froze the bones of audiences and critics alike. The film with its evident social commentary on the patriarchal society permeated the cultural beliefs of women due to its subject matter. An instant classic at the time of its release, 'Rosemary's Baby' won Ruth Gordon an "Academy Award for Best Supporting Actress", "Golden Globe Award for Best Supporting Actress – Motion Picture" and was placed ninth on American Film Institute's "100 Years…100 Thrills".
3. Mulholland Drive (2001)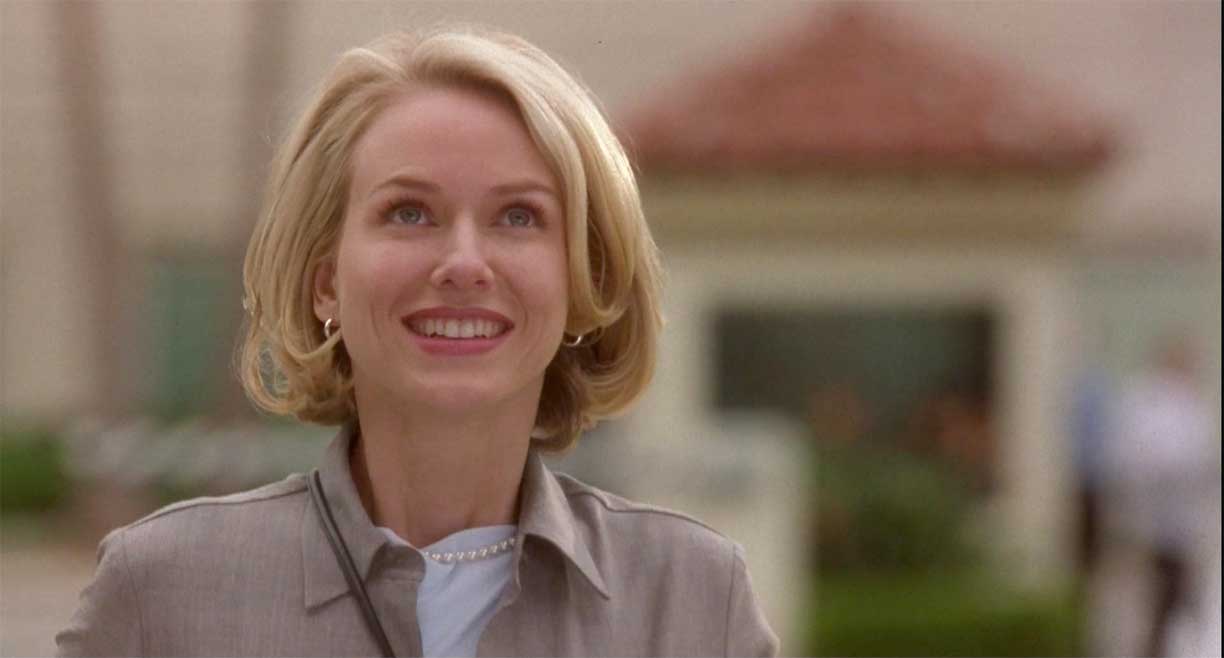 Earning the moniker of "greatest film of the 21st century" in a poll conducted by BBC Culture, 'Mulholland Drive' is the archetypical "Lynchian" film. A psychological neo-noir mystery film, 'Mulholland Drive' follows the story of Betty Elms (Naomi Watts), an aspiring actress who lands in Los Angeles with dreams in her eyes. Upon arriving, she mysteriously finds a woman (Laura Elena Harring) sleeping in her new house. Learning that she is amnesiac due to a car accident, Elms befriends her and decides to help her find out the truth. The film is rooted in magic realism and is constructed with a non-linear narrative. It also functions with a variety of motifs and symbols which formulate the themes of reality, dreams, romance and the infectious fixation with Hollywood. A critical darling, 'Mulholland Drive' earned David Lynch the prestigious Prix de la mise en scène at the Cannes Film Festival.
Read More: Movies Like Mulholland Drive
2. Seven (1995)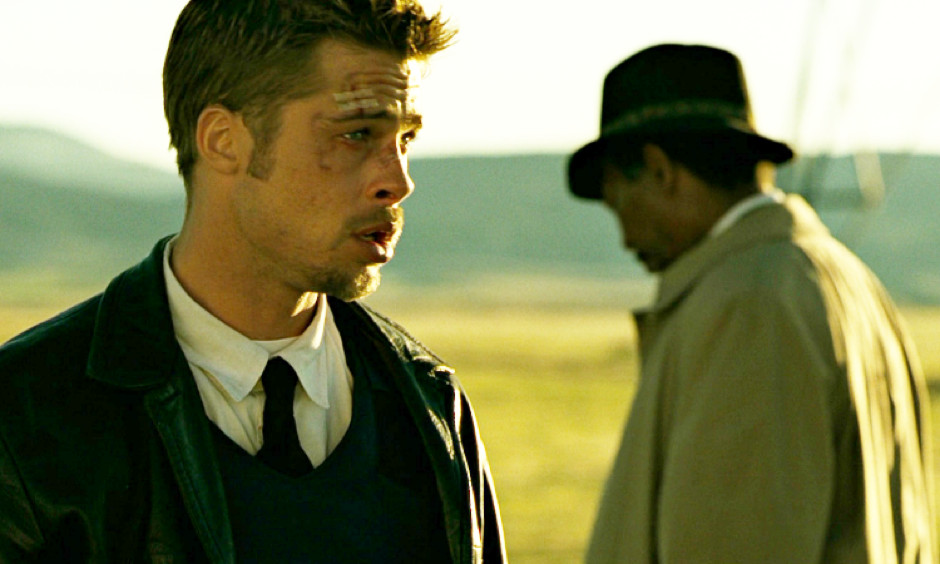 With a first viewing, 'Seven' can easily be described as a disturbing filth of a movie. However, at the adroit hands of David Fincher, 'Se7en' became a gorgeous nightmare that you'd love to get seduced by. A second Fincher feature on this list, what makes this neo-noir crime thriller such a menacing watch is its dark undertones. Employing Christianity as a central religious theme, the movie traces the two detectives — a rookie, Detective David Mills (Brad Pitt), and a veteran, Detective Lieutenant William Somerset (Morgan Freeman) — who in the pursuit of catching a serial killer come across the killer's shrewd and depressing references of the seven deadly sins.
'Seven' is a masterful merger of the detectives' hunt for the killer, and the horrifying undertones of religious dogmas. While the film could have easily been a gore fest, Fincher's masterful directorial style and Andrew Kevin Walker's firm screenplay made sure that 'Se7en' did not overflow with gore and carefully separated the horror and thriller without alienating them from each other. Film critic Roger Ebert famously said, "None of Fincher's films is darker than this one."
Read More: Movies Like Se7en
1. Psycho (1960)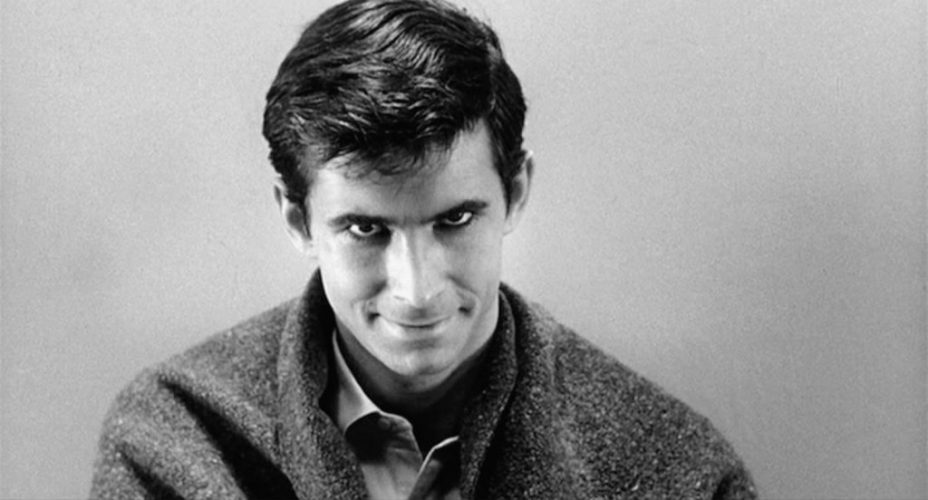 A pioneering figure in the genre of horror and thriller, English filmmaker Alfred Hitchcock revolutionized cinema with his 1960 psychological horror film 'Psycho'. Inducing shock and horror, the film set new standards for its innovative use of music, cinematography and swift editing. Adapted from American fiction writer Robert Bloch's thriller 'Psycho', the film tells the story of Marion Crane, a real estate secretary, who upon absconding from her boss after embezzling money, comes across a remote motel run by a cloistered young man. Things seem fine until the man's obsessive mother turns up to ruin her life.
The film set new standards of filmmaking as Hitchcock introduced a new tonality of violence, sexuality and voyeurism, 'Psycho' helped pave the way for new horror filmmakers and gave birth to the sub-genre of slasher films. With a cunningly chilling performance by Anthony Perkins, who brought out an unsettling nuance to motel owner Norman Bates, the film comfortably established its primary objective on the shoulders of the newbie. The veteran director set the primary theme of the film as horror and carefully knit the plot through a gradual suspenseful detour.
Read More: Movies Like Inception