A calm demeanor, and authority that exudes through his persona, Morgan Freeman is this ever popular American actor and one of the most respected figures in modern US cinema. Here is the list of best Morgan Freeman movies that prove he is a legendary actor. You can watch some of these best Morgan Freeman movies on Netflix, Hulu or Amazon Prime.
5. Driving Miss Daisy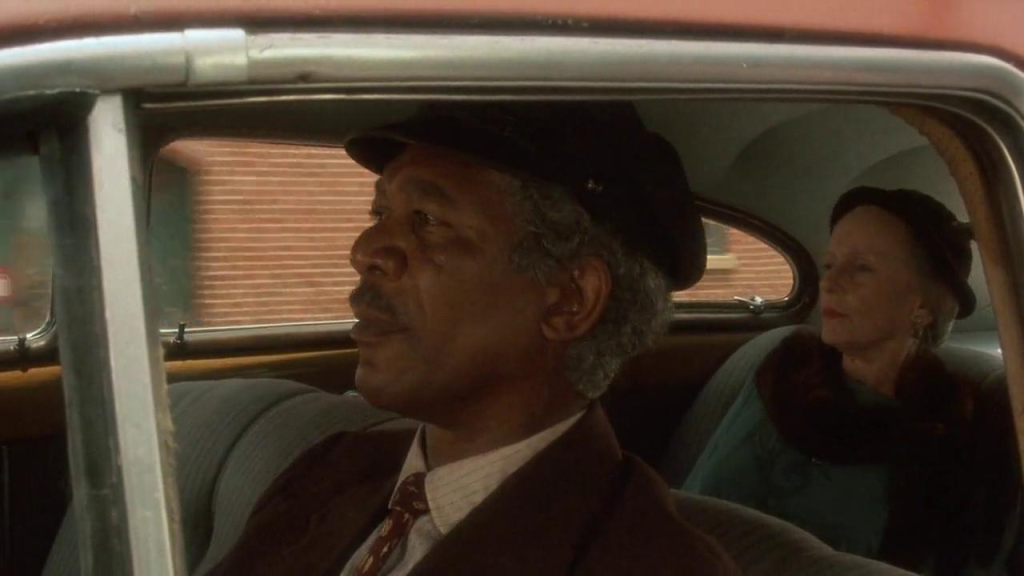 Set in 1950s American South, Miss Daisy (played by Jessica Tandy), an old Jewish widow, living in Atlanta can no longer drive and hesitantly agrees to her son's demands to hire a driver. In the 1950s, a hired driver meant black man whom Miss Daisy resists, but Hoke (driver played by Morgan Freeman) wins her over with his good graces. Because she is Jewish and he is black, both are outsiders in the USA, theirs is the friendship of equals. Hoke understands the real world much better than Miss Daisy and remains unsurprised by her picked flaws in everything. She teaches Hoke to read. Hoke show her a maddening delicacy that she cannot find fault.
4. Se7en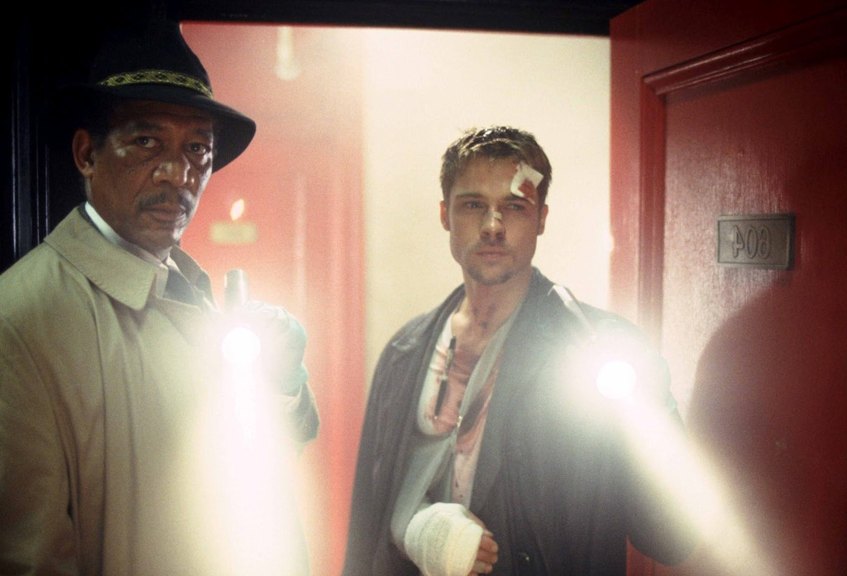 A grim urban environment is rocked by horrible gruesome murders each pointing strong ties to the local library. Two homicide detectives, a veteran Somerset (Morgan Freeman) and a naive rookie Mills (Brad Pitt) hunt the serial killer who justifies his crimes as absolution for the world's ignorance of the Seven Deadly Sins. While looking for the killer, the detectives become ensnared in his infernal plan.
3. Million Dollar Baby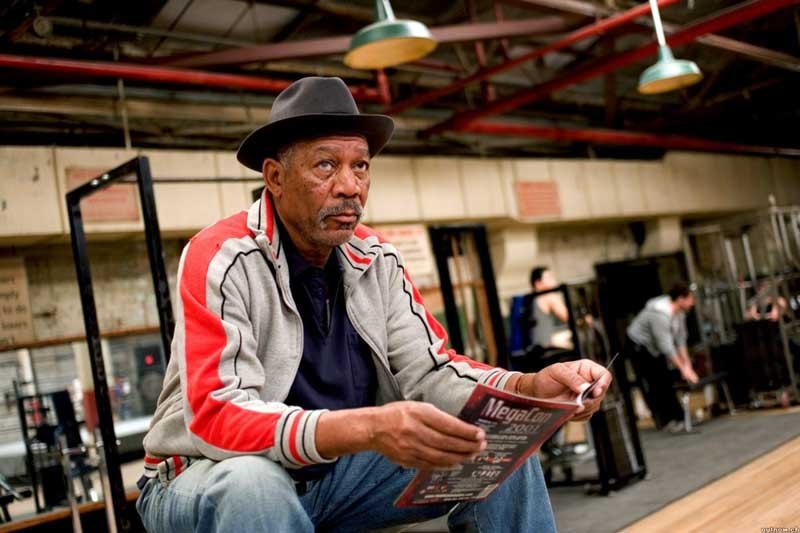 A poor thirty-one year old waitress Maggie Fitzgerald (Hilary Swank) from the very lower classes and with a dysfunctional loser family, decides to make a difference to her life by following her passion, boxing. She persists a hardened boxing trainer Frankie Dunn (Clint Eastwood) to coach her, while he kept saying that he does not coach women. Dunn's old partner Eddie Scrap-Iron Dupris (Morgan Freeman) sees her potential as a boxer and determination to work with a hardened boxing trainer to become a professional. Frankie Dunn's most important lesson he teaches his boxers is the one that rules life: above all, always protect yourself. In the wake of a painful estrangement from his daughter, Frankie has been unwilling to let himself get close to anyone for a very long time. Eddie also an ex-boxer knows that beneath his gruff exterior is a man who has been seeking, for the past 25 years, the forgiveness that somehow continues to elude him.
2. Unforgiven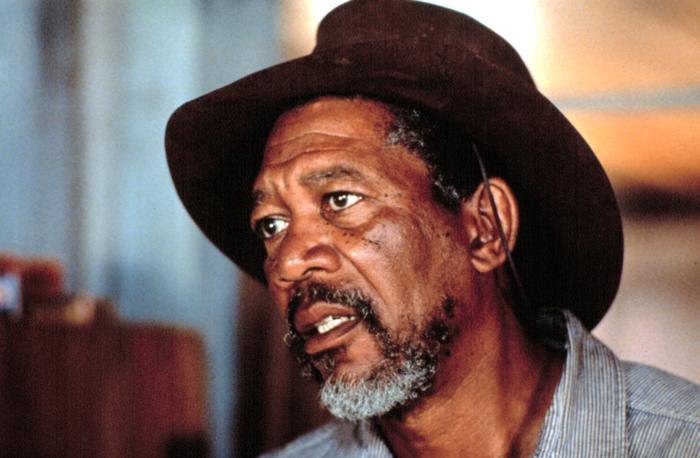 The time is the 1880's, a retired old west killer William Munny (Clint Eastwood) reformed for his young wife, and has been raising crops and two children in peace. But now his wife is gone and farm life is hard. Munny reluctantly takes on one last job, with the help of his old partner Ned Logan (Morgan Freeman) and a young man the Schofield Kid (Jaimz Woolvett). They ride off to kill one more time, blurring the lines between heroism and villainy, man and myth, when a couple of cowboys cut up a whore. Instead of arresting the cowboys, Little Bill Daggett (Gene Hackman), the sheriff, allows them to get off with the understanding that they hand over six horses to the saloon keeper. Dissatisfied with justice, the prostitutes put a bounty on the cowboys pool their savings and offer a bounty of $1,000 to anybody who will murder the cowboys.
1. The Shawshank Redemption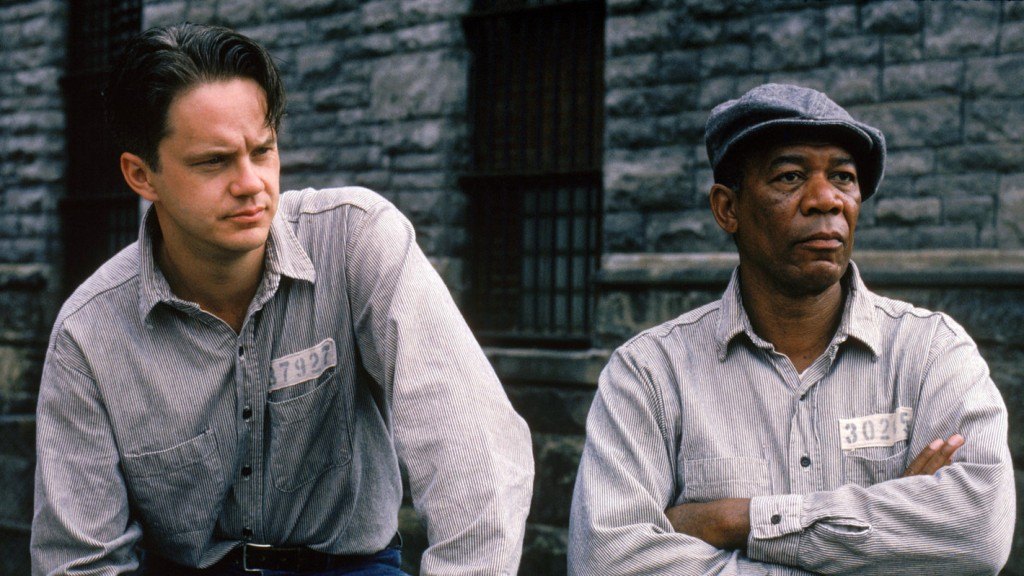 Two imprisoned men bond over a number of years to find eventual redemption through acts of common decency. Banker Andy Dufresne (played by Tim Robbins) is sentenced to life imprisonment in Shawshank prison for the murder of his wife and her secret lover. His life took an odd turn but he Andy befriends some of the other inmates, in particular, Red (Ellis Boyd 'Red' Redding played by Morgan Freeman). Over time Andy ease in prison, when he does something shattering that left a message – while the body may be locked away in a cell, the spirit can never be truly imprisoned.
Read More: Tom Hanks Movies