Motion pictures are perhaps the most visceral and tangible form of translating words into emotions. A director perversely and continually strives to percolate a sense of realism and his vision to the audience. This permeation of his feelings and vision of the script is facilitated through the camera. And the most authentic and engaging style today, is the shaky camera, or a handheld camera technique. Purposely dispensing with stable image techniques is a way to emancipate the audience of the 70mm celluloid the pictures are encapsulated in. It suggests unprepared, unrehearsed filming of reality, and can provide a sense of dynamics, immersion, instability or nervousness. This invigorating concept has widely been used across genres, ranging from sweet rom-coms, to gory zombie movies. Their functionality runs high, and that is one of the many reasons auteurs these days have used it immensely.
We decide to pay homage to those courageous and pioneering individuals, who dared to go against the norm and implicate this technique in their films. Here's the list of top handheld films ever. You can stream some of these best movies shot with handheld camera on Netflix, Hulu, or Amazon Prime. Some of these movies are handheld horror movies.
20. Project X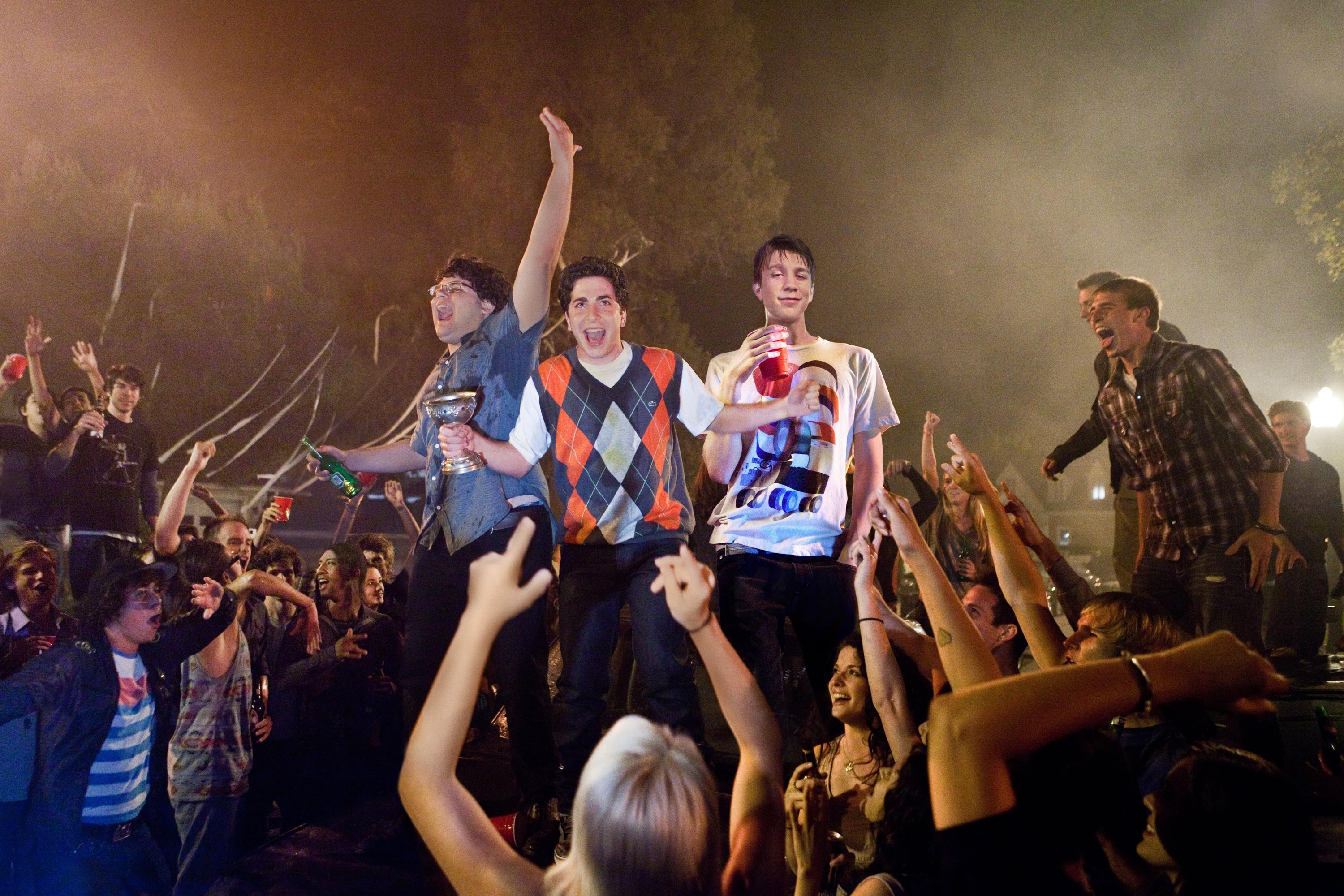 Thomas (Thomas Mann), Costa (Oliver Cooper) and JB (Jonathan Daniel Brown) are three anonymous high-school seniors who are determined to finally make their mark. But how to make themselves unforgettable in the annals of high-school history? With an epic party, of course! The idea is innocent enough, but nothing could prepare the three friends for this shindig. As word of the soiree's awesomeness spreads, dreams are ruined, records are blemished, and legends are born. Apparently inspired from true events, the only comedy on the list was an exhilarating watch. Shot just as a coy and unskilled teenager would shoot it, the film is a winner on many levels, one of them being the originality that is achieved through the handheld cameras. It has now become a cult movie, and has now and again been referenced in popular modern culture.
Read More: Best Movies With No Plot or Storyline
19. Santouri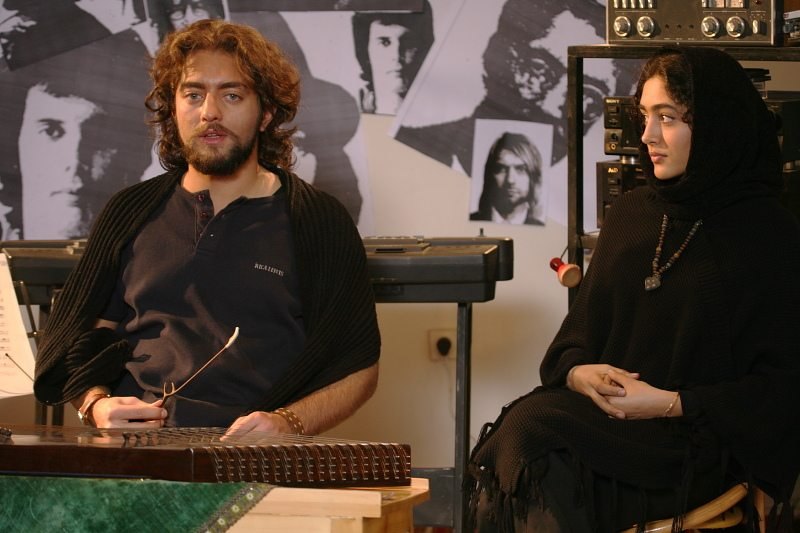 Santouri is a 2007 Iranian drama film directed by Dariush Mehrjui dealing with the life of a santour player named Ali Bolourchi. The film's title, "Santouri" refers to one who can play the santour instrument. This visceral drama is a man's fight against his nation's prejudiced scruples of his music, which has to fight alone in the absence of his ex-wife. The film didn't have a major release, and there is a high chance you might never get to see it. But don't give up yet, and keep looking for it.
Read More: Movies So Bad That They Are Good
18. REC
If you are a horror aficionado, don't waste anymore time reading and put this one on download. The gory provenance of the 2008 film 'Quarantine', this Spanish zombie thriller uses the handheld camera to create a living nightmare. The premise follows a television reporter and cameraman, who follow emergency workers into a dark apartment building while reporting in a fire station and are quickly locked inside with something terrifying. The inherent qualities that are incorporated in the horror genre are captured with aesthetic precision, which makes this one a must watch.
Read More: Movies With the Best Visual Effects
17. Breathless
A loan shark named Sang-Hoon finds himself striking a friendship with a troubled schoolgirl, Yeon-Hee, as he faces his own troubled past with his abusive father. This 2008 South Korean drama was the winner of the Grand Prize at the 2009 Tokyo Filmex, the Silver Screen Award at the 2009 Singapore International Film Festival and the Tiger Prize at the 2009 Rotterdam International Film Festival. Again, the incorporation of the shaky camera worked wonders for the movie, and made the watch an exasperating one for the audience.
Read More: Best Magical Realism Movies of All Time
16. Thirteen
I just saw 'Thirteen' a day ago, and can proudly announce that I did. A riveting tale of a thirteen-year old's descent into pre-mature sexual and drug addiction, and her troublesome relationship with her mother, the film is an uncomfortable watch. Shot entirely with a handheld camera, the movie captures with undying sincerity the metamorphosis of Tracy into everything her mother didn't want her to become. The movie is truly a winner all the way, with commanding performances from the mother-daughter duo, played sumptuously by Holly Hunter, who received an Academy nomination, and Evan Rachel Wood.
Read More: Movies That Make You Think About Life
15. 127 Hours
Aron Rolston, a mountain climbing and adventure sports aficionado, who never bothers to cognizant anyone of his whereabouts, goes off to one of his many surreptitious sojourns to the Canyons. Albeit this time, fate has something diabolical written for him. He slips unexpectedly into one of the trenches, and is caught under a boulder almost thrice his size. Then begins the tumultuous and atrocious 127 hours, every second of which seems like a day. This brilliant film, apart from its crisp screenplay and narrative, also goes on to show that James Franco can act, and act quite well. Danny Boyle brings all his expertise to the table, using handheld cameras to perfection in giving an apropos experience to the audience as felt by Aron.
Read More: Best High Concept Movies of All Time
14. Cloverfield
There is just something about Hollywood and alien attacks. This special love has resulted in Hollywood becoming a breeding ground for sci-fi monster movies from all walks of life. 'Cloverfield', a brainchild of the mercurial JJ Abrams, became a surprise hit, going on to garner more than $170 million at the box office, against a lowly budget of $25 million. The found footage style it is presented in makes the venture an insatiable one. It follows six young NYC residents fleeing from a gigantic monster and various other smaller creatures that attack the city while they are having a farewell party, the footage of which is entirely shot from a handheld camcorder.
Read More: Best Narcissist Movies of All Time
13. The Exorcism
Found footage and handheld cameras have essentially become synonymous with horror movies. Another exponent of the theory, 'The Last Exorcism' isn't as bad as the critics have made it out to be. The plot revolves around a disillusioned evangelical minister, who agrees to take part in a documentary designed to expose exorcism as a fraud. However, as they film his final exorcism, he has his faith restored by pure evil. It is indubitably one of the scariest films that I have been a witness to, and I can reassuredly say that a lot of credit has to be given to the shaky camera technique. Watch this one for some spine-chilling action.
Read More: Best Movie Fight Scenes of All Time
12. The Visit
By the time Tyler charged down the fake grandpa and crushed his head with the refrigerator door, we knew M. Night Shyamlan was back. Completely shot with a handheld camera, this thriller drama was a monumental effort, considering it rested squarely on the two children protagonist's shoulders. Fortunately it came off, and we all loved the movie. There is absolutely no one in the industry who can pace and intricate a story as well as Shyamlan. Whether it be his use of the stationary camera to dilute and thus obscure his subjects in the frame, or his clever use of a handheld camera to create tension and panic, like that one scene where the apparent grandma comes on to play, the film was a testament to Shyamlan's cinematic genius.
Read More: Best Alien Movies of All Time
11. Paranormal Activity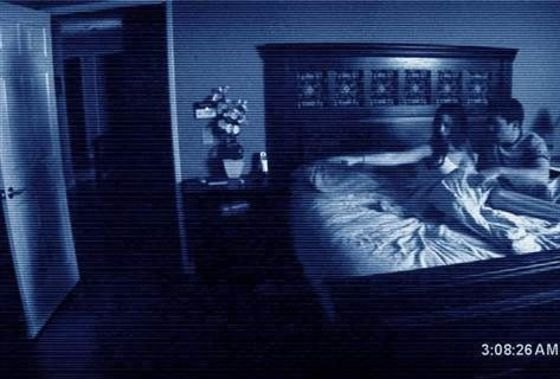 'Paranormal Activity' even today remains as one of the biggest sleeper hits of Hollywood. The genius film has inspired a string of sequels, which has seen it develop into a successful franchise. The film revolves around Katie and Micah, a young couple, who move into a suburban residence and feel the presence of evil forces. They install cameras which capture all the incidents, noises and evil occurrences in the house. There couldn't have been a better use of handheld cameras than this movie. The gripping tension and oblivion about posterity are vividly captured using the same.
Read More: Best Dream Movies of All Time
10. Jackie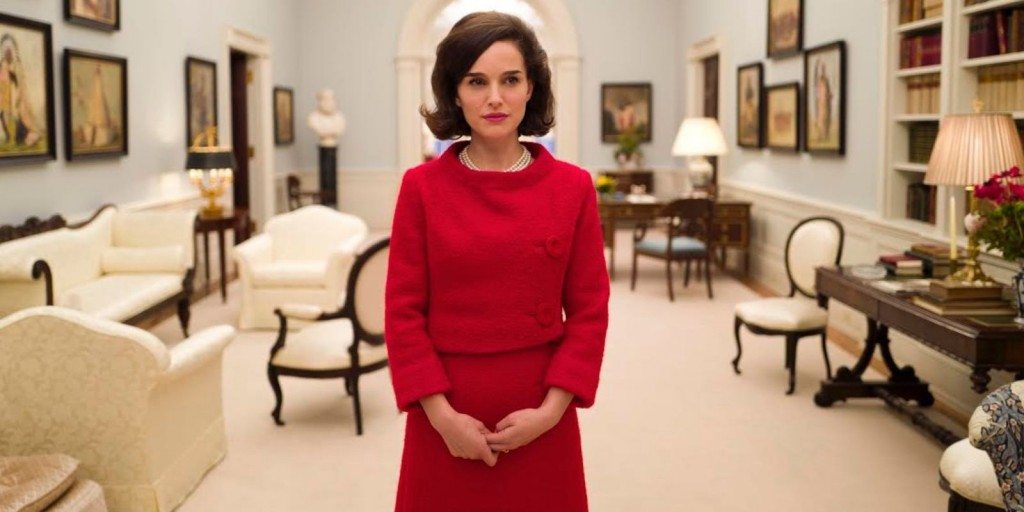 I don't think so there has been a film in recent times that has impressed me as much as 'Jackie' has. The script, the acting, the direction, were all flawless. This film is primarily about the former first lady of the United States, Jacqueline Kennedy, the widower of John F Kennedy, who was assassinated, and how she comes to term with the grief of her husband's passing away. 'Jackie' is an invasion of your privacy, it makes you feel claustrophobic and disheveled. Larrain achieved this with the use of handheld cameras. The opening scene itself is beautifully shot, with the close up of Natalie Portman and the unsettling music setting a precursor for the things to expect.
Read More: Best Movie Dialogues of All Time
9. Blair Witch Project
The biggest independent hit of all time needs no introduction. And this one is the 1999 movie, not the heinousness that was the 2016 version. Brilliant. Absolutely brilliant.
Read More: Best Movie Trilogies of All Time
8. District 9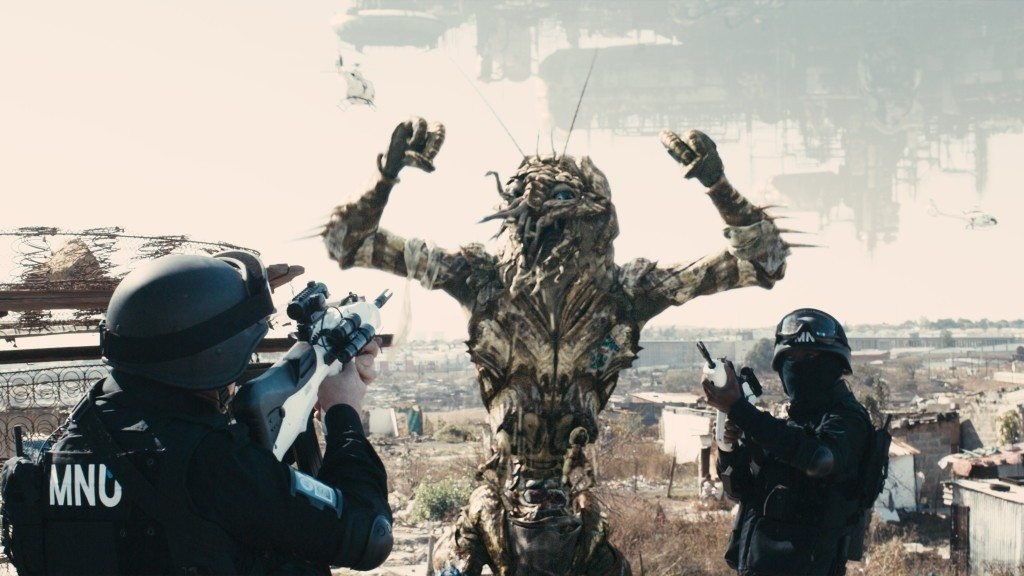 That sign board and visual alone can compel a person to watch this epic flick. Continuing Hollywood's obsession with aliens and extra-terrestrials, the movie is about a bunch of aliens who are forced to live in pathetic conditions on earth. They however find a palliating ally in the form of a government agent, who is significant in their relocation. The movie became a big hit at the box office and made sure the year had at least one good sci-fi movie *cough*.
Read More: Best Suspense and Mystery Movies of All Time
7. In The Loop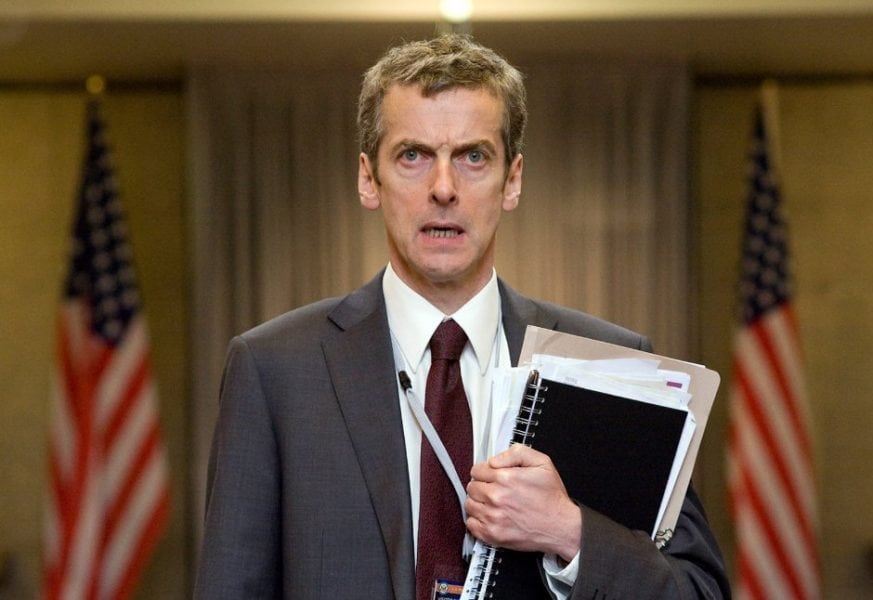 If there's one movie that I would not want you to miss, from my heart, it's this one. The hugely underrated pair of Gandolfini and Peter Capaldi, with a pleasant seasoning of Tom Hollander, elevate this film into must-watch haven. This farce comedy is fashioned in a documentary-drama style, and is inspired by a real life interview of a British politician. British Cabinet Minister Simon Foster (Tom Hollander) delivers an off-the-cuff remark that war in the Middle East is "unforeseeable." Profane political spin doctor Malcolm Tucker (Peter Capaldi) tries to cover up Foster's faux pas, but the ill-conceived comment is picked up by a warmongering American official. just go and watch this one!
Read More: Best Survival Movies of All Time
6. Outrageous Class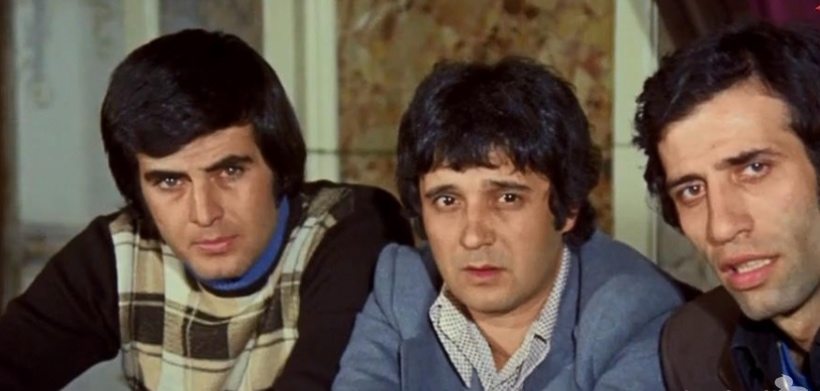 A group of lazy, ignorant high school students, in no rush to graduate, have settled into life at their private school, paid by aloof parents, where they have bonded as a family and are cared for by school attendant Hafize Ana who has accepted them as her real sons. Their kingdom over the school is challenged by a new vice principal who, despite his warm-hearted nature, takes on the role of tough disciplinarian and becomes the butt of their tricks and jokes as he prepares them for life. Better known as 'Hababam Sinifi', this Turkish comedy film has perhaps the most obscure and unknown roots. Literally translating to 'The Chaos Class', this genius of a movie has been rated 9.4 on IMDb. Yeah.
Read More: Best Movie Lines of All Time
5. City of God
Two boys are brought up in a sadistic neighbourhood of Rio de Janeiro. They adopt diverse professional paths, with one of them becoming a photographer and the other boy becoming a drug dealer. With an IMDB rating of 8.7, and the palm-clad beaches of Brazil, this film is a winner all the way.
Read More: Best Character Driven Movies of All Time
4. Amores Perros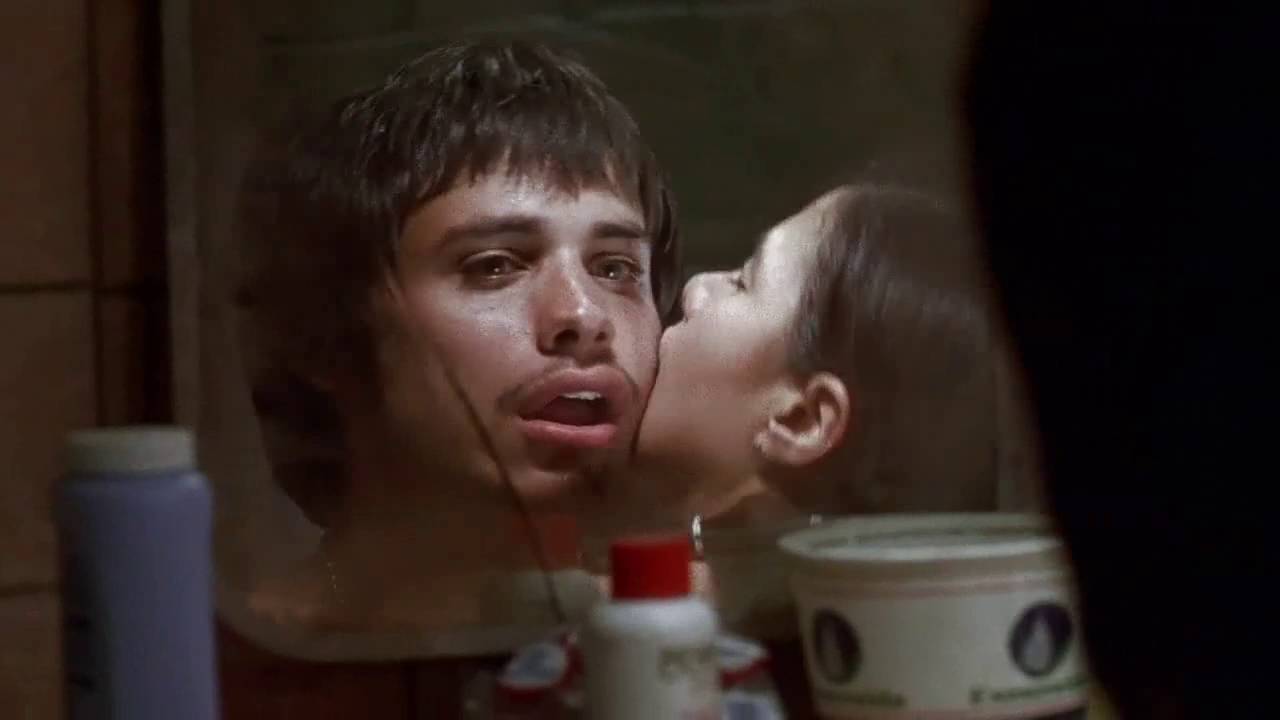 If there is one film that the world will remember Alejandro G. Inarritu by, it is this one. A bold, intensely emotional, and ambitious story of lives that collide in a Mexico City car crash, this movie made heads turn and jaws drop on its release. Inventively structured as a triptych of overlapping and intersecting narratives, 'Amores Perros' explores the lives of disparate characters who are catapulted into unforeseen dramatic situations instigated by the seemingly inconsequential destiny of a dog named Cofi. Not only is the movie a remarkable achievement in screen acting and plot-structure, but also is a cornerstone in terms of the clever use of handheld cameras in capturing disturbing and inscrutable scenes.
Read More: Best Zombie Movies of All Time
3. Bourne Ultimatum
For me, it even today remains the best action-spy movie made. And this despite Matt Damon making a serious appearance in the movie. The plot centralizes on Jason Bourne, a former CIA assassin who suffers from amnesia, who sets out to track down a CIA official whilst trying to retain memories of a forgotten past. A winner of three Academy Awards, this film is even today a benchmark for action films to make appropriate and effective use of handheld cameras.
Read More: Best Movies Based on Books
2. The Hurt Locker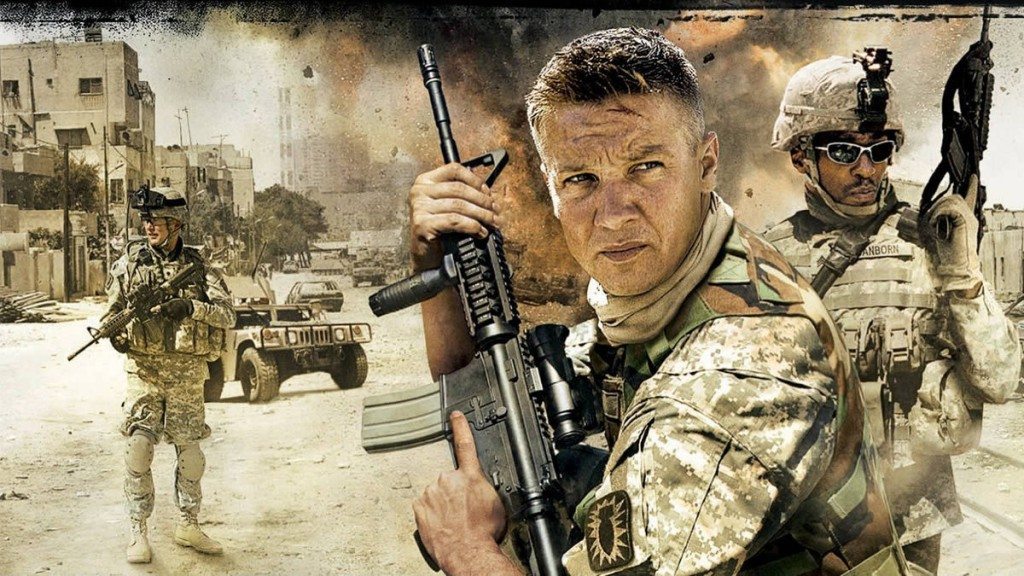 If 'Bourne Ultimatum' wooed me to the verge of shouting a Kevin-style 'Oh Yeaaaah', this one swept me off my feet like this years US Presidential Elections. My love and respect, and disdain for James Cameron, for Kathryn Bigelow augmented in unconventional capacity after just a single viewing of this film. When she shot to global fame with the 2012 movie 'Zero Dark Thirty', this masterpiece of hers was still obscure to the public eye. And I can proudly say. Handheld cameras were made for action movies.
Read More: Best Narrative Movies of All Time
1. Children of Men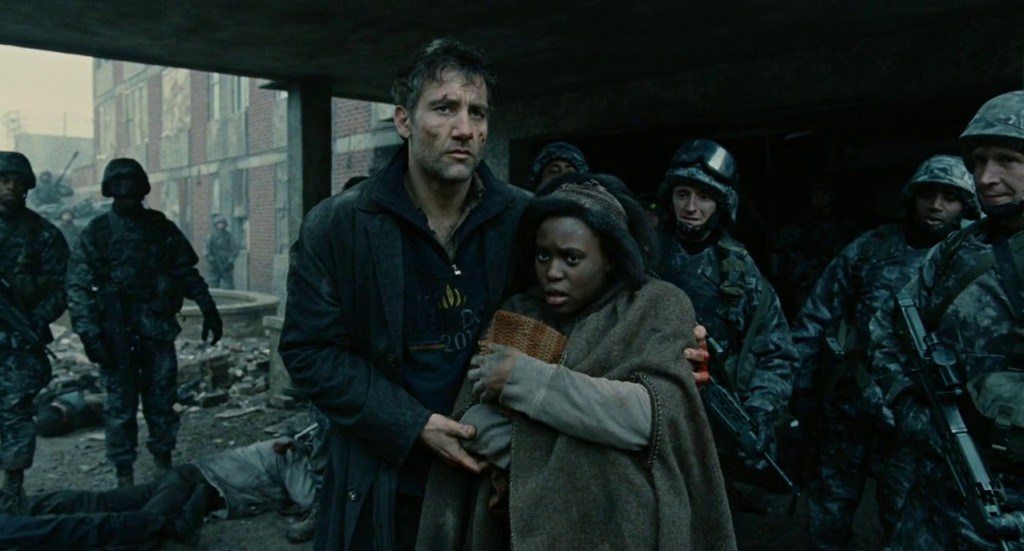 In 2027, humanity faces extinction after failing to reproduce for 18 years. Then one day, a woman gets pregnant and a federal agent must protect her as she holds the key to humanity's survival. This dystopian sci-fi flick instantly became one of the most revered commodity of the industry, and shot to fame a certain Alfonso Cuaron, who would go on to become the first Latin American to be honored with the Best Director Oscar five years later. The film has one of the longest single takes (hand held) that is still considered one of the best shots in modern filmmaking. Not to mention, the film is also considered one of the greatest sci-fi movies ever made.
Read More: Best Comic Book Movies of All Time