We are currently living in an era where Mexican filmmakers have conquered Hollywood. Ranging from actors to cinematographers and most importantly directors. But none have made as much impact as the holy trinity of Alejandro Gonzalez Innaritu, Guillermo Del Toro and Alfonso Cuaron.
Cuaron like all great directors has swiftly moved across from artsy films to commercial films and back. He has rarely put a foot wrong in his career so far and does not look to be slowing down any time. Not only is he a fantastic director, but an extremely talented writer as well. In this article, we will be ranking at the list of all the films that Alfonso Cuaron has written and directed.
7. Great Expectations(1998)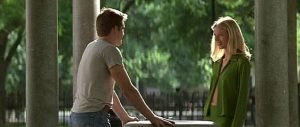 Based on the Charles Dickens novel of the same name 'Great Expectations' is 1998 film directed by Alfonso Cuaron and starring Ethan Hawke, Gwyneth Paltrow, Robert De Niro and Anne Bancroft. It is known for having moved the setting of the original novel from 1812-1827 London to 1990s New York.
If there ever was a film by Cuaron that can be considered bad, than this is it. I always say that the best Cuaron films are the one he writes and directs. So I'm letting this one-off the hook simply because it is hard enough to adopt from a novel, let alone someone as famous as Charles Dickens. The film starts off interestingly but loses its momentum once it starts following the romance too closely.
6. Solo Con Tu Pareja (1991)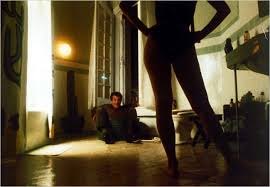 Sólo Con Tu Pareja is a 1991 Mexican film by Alfonso Cuarón in his directorial debut. The film was written by Cuaron along with his brother Carlos. It follows a womaniser Tomas, who is caught in a trap when falsely diagnosed with A.I.D.S. by Silvia, a nurse who finds herself cheated by the young Casanova. After the film was completed, the Mexican government refused to distribute it, but Sólo Con Tu Pareja was presented at several international festivals.
Cuaron showcases his talent in this spectacular film. The characters in the film are beautifully developed and is well complimented with sharp humour and dialogue. Emmanuel Lubezki is the cinematographer of the film so you can expect a visual feast. It is a quirky, funny film that uses its surroundings(Mexico City) very well.
4. Gravity (2013)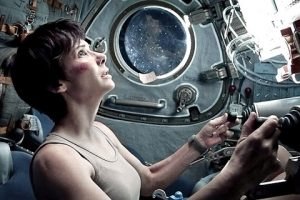 This would be higher on many people's best movies list. The 2013 Science Fiction Thriller directed by Alfonso Cuaron, starring Sandra Bullock and George Clooney was a huge hit with audiences and critics alike. Gravity earned a whooping 720+ million dollars and won 7 Academy Awards. It follows two American Astronauts who are stranded in Space after the mid-orbit destruction of their space shuttle.
The best and most impressive aspects of the film are the technical department. It is a visual feast and Lubezki quiet deservedly wins the oscars for this. The special effects of the film are done very meticulously and results in a grand spectacle. Sandra Bullock in the lead is breathtaking to watch as she tries to survive this griping journey.
5. Harry Potter and the Prisoner of Azkaban (2004)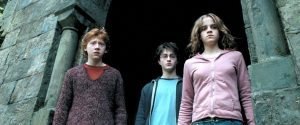 The third instalment in the franchise 'Harry Potter: Prisoner of Azkaban' is directed by Alfonso Cuaron and is based on the novel of the same name by J.K Rowling. It is film that introduces the character of Sirius Black who will go on to be one of the integral characters in the story. The film marked a notable change in the film series's tone and direction.
With Cuaron behind the steering wheel it is no surprise that Prisoner Of Azkaban was the best film in the entire franchise.The film works because it perfectly balances between technical wizardry and complex storytelling.
3. A Little Princess (1995)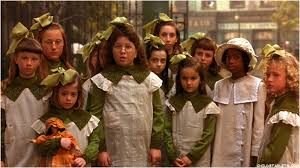 A Little Princess is a 1995 American family drama film directed by Alfonso Cuarón and starring Eleanor Bron, Liam Cunningham (in a dual role) and Liesel Matthews. Loosely based on the Frances Burnett novel of the same name, it follows a young girl who is relegated to a life of servitude in a New York boarding school by the headmistress after receiving news that her father was killed in combat.
Despite all the praise it received from the critics(including two Oscar nominations), 'A Little Princess' was not able to gross even half its budget. Cuaron works wonders in the film and is able to vividly recreate the world of childhood as seen through the characters. From the exquisite costumes to the remarkable set design to the superb performances, it truly is a fairy tale.
2. Y Tu Mamá También (2001)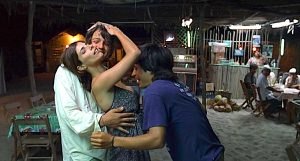 Another film that Alfie co wrote with his brother Carlos, Y Tu Mamá También became the film that would make the world notice Cuaron's greatness. Released in 2001, the film tells a coming of age story about two teenage boys who take a road trip with a woman in her late twenties. It went on to be a huge commercial success as well as receiving Oscar and Golden Globe nominations.
The film evokes every emotion possible in a human and does so perfectly, beautifully. To call the film beautiful is an 'understatement'. It is a powerful and mature story that is funny and raunchy when it wants to be. The characters are very well-developed with startling emotional depth and complexity.
1. Children of Men (2006)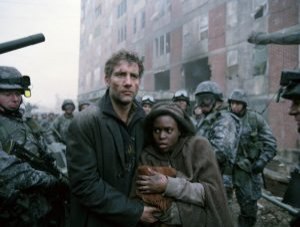 Children of Men is a 2006 British-American dystopian thriller film directed and co-written by Alfonso Cuarón and stars Clive Owen in the lead. The film takes place in 2027, where two decades of human infertility have left society on the brink of collapse. Despite it's three oscar nominations and the critical acclaim it received, Children of Men was a failure at the box office.
How this film tanked at the box office is beyond me. I feel that this is Cuaron's masterpiece and will boldly admit that i think it is one of the best films of the century so far. Everything about the film is brilliance. It features some of Lubezki's best work and is a technical landmark. Clive Owen anchors the film so well and is very likable despite his anti-hero character. The story is gripping and provoking and after 12 years of its release, it remains as relevant as ever.
Read More: Guillermo Del Toro Movies