Cinema, many would argue, is an escapist medium of entertainment. Majority of people who watch movies watch them because they want to escape into a world that is better, brighter, happier than theirs. Not many like movies that reflect upon their own realities of life. Though, most of the truest cinephiles would argue the closer a film is to reality the better it is. For this article purposes, let's leave that conversation — what's cinema's ultimate purpose — for later. Because today we are going to list down the films that combine the best of both the worlds — the reality and the fantasy. A world of magical realism. Typically, these films express a mostly realistic view of the real world while also adding magical elements. Let's begin the countdown. Here is the list of top magical realism movies ever. You can watch some of these best magic realism movies on Netflix, Hulu, or Amazon Prime.
10. The Green Mile (1999)
Based on a Stephen King-novel, Frank Darabont's unique fantasy crime film 'The Green Mile' could be considered to be a cruel anecdote to the existing justice system. A movie that narrates the story of an innocent man on a death row and his supernatural powers of healing health afflictions; it appeals to the collective consciousness of the audience. The climax shows the convicted man being put to death using the electric chair. While the movie is beset with multiple cinematic layers, death acts as the primordial motif. The film was hugely appreciated by critics for being emotionally absorbing.
Read More: Best French Movies of All Time
9. Beasts of the Southern Wild (2012)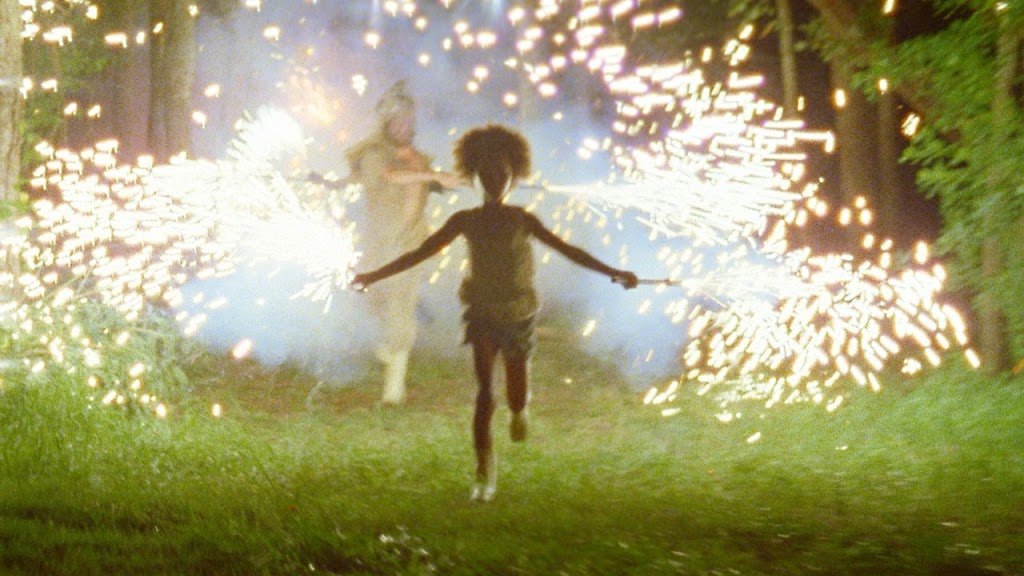 A debutant director cannot announce his arrival with more emphasis. Benh Zeitlin created a grossly under-appreciated masterpiece with 'Beasts of the Southern Wild', narrating a man's urge for his roots and his willingness to do anything for it. It questions outright about man's physical boundaries and the ethnicity of the shelter camps. It is basically a survival tale from the other side of the wall. Using the legendary aurochs as symbols of rampage, Zeitlin shows us the powerful side of nature and the amazing bond the 'southern wild' man shares with them. The so-called aesthetic civilization took a moral hit and the wildness emerged triumphant in this emotional journey. A moving narrative and one of the most honest performances by a nine year old Quvenzhané Wallis as Hushpuppy took the film to an entirely new level. 'Beasts of The Southern Wild' isn't everyone's cup of tea, with Benh Zeitlin aiming for an emotionally mature audience.
Read More: Best Prisoners of War Movies of All Time
8. Donnie Darko (2001)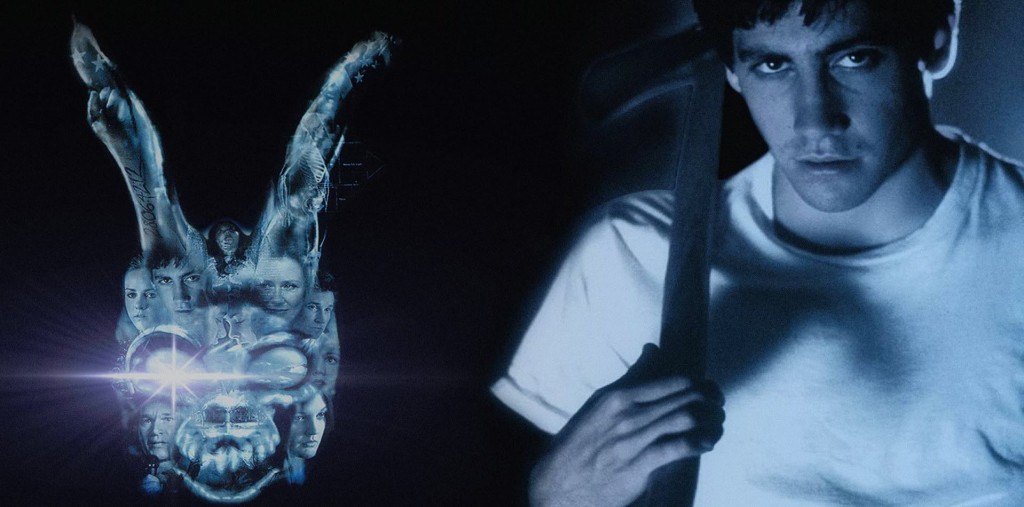 Richard Kelly's 'Donnie Darko' is a surreal take on the titular character's visions about an impending apocalypse, the messenger being a monstrous rabbit. Deeply contemplative in nature, the movie has inspired numerous explanations of the plotline thereby establishing it as a definite cult classic. Known for having introduced Jake Gyllenhaal, who played the role of the protagonist, the film could also be considered to be a psychological detour. It deals with such neural disorders as schizophrenia, hallucinations and disturbed childhood. Although not a box office achievement, the movie was successful in garnering a lot of critical acclaim.
Read More: Best Constructed Language Movies of All Time
7. Cinema Paradiso (1988)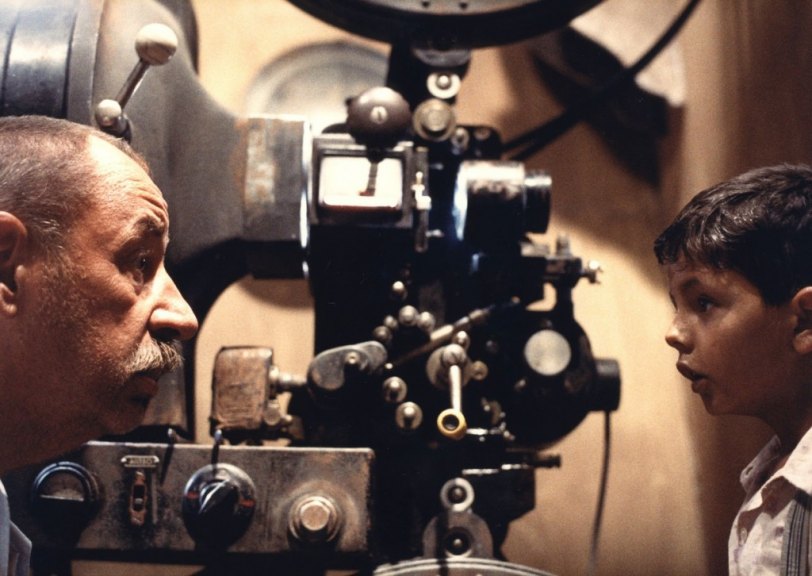 A deeply contemplative piece of work, Giuseppe Tornatore's Italian masterpiece 'Cinema Paradiso' is a trip down the nostalgic childhood of a filmmaker. A film that has since been rated as a rare piece of art, 'Cinema Paradiso' managed to win the Academy Award for Best Foreign Language Film in the year 1990. The movie narrates the sequential reminiscences of a filmmaker who fell in love with cinema at his native village's theater and subsequently developed a unique bond with the theater's projectionist. Anyone interested with the world of cinema would find this work rather engrossing.
Read More: Best Tragedy Movies of All Time
6. The Princess Bride (1987)
This is the saga of a farm boy named Westley on a journey to rescue his true love, Buttercup from Prince Humperdinck. Sound too cheesy? Watch it once and you'll be mimicking sword fights for days. The beauty of 'The Princess Bride' is that it has something to offer to every age. The film puts a quirky spin on an age-old damsel in distress story with a winning mix of romance, comedy and some swashbuckling sword-action, as well as enough one liners to put 'Terminator' to shame, promising thorough entertainment. This is the epitome of nostalgia-inducing 80's cinema.
Read More: Best Political Movies of All Time
5. Midnight in Paris (2011)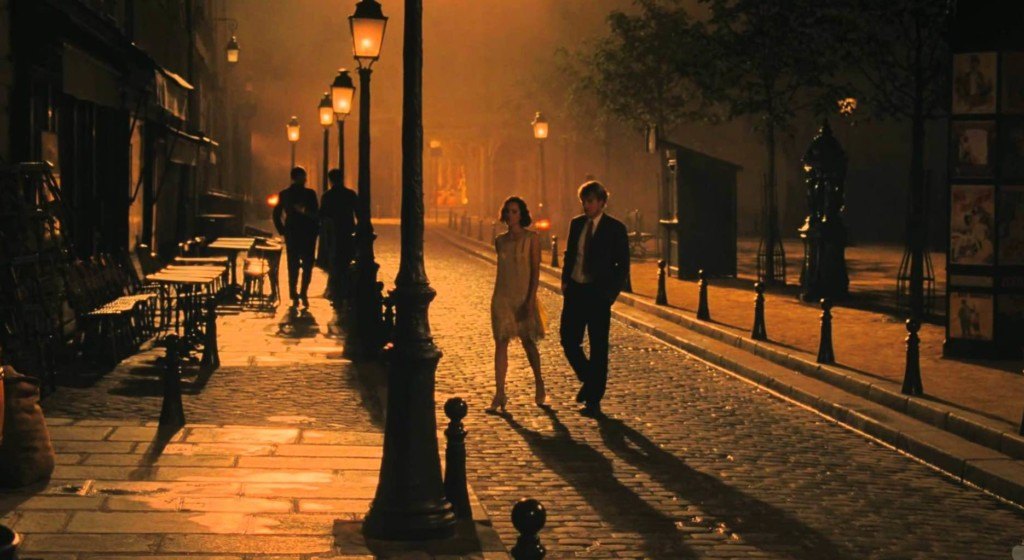 One of the best films of Woody Allen, 'Midnight in Paris' is about a young man's great love for a city, Paris, and the illusion people have that a life different from theirs would be much better. Never before history, fantasy, time-travel, and romance have come together in the way they do in this film. But the best aspect of the film are its conversations: effortless and charming.
Read More: Best Doppelganger Movies of All Time
4. Groundhog Day (1993)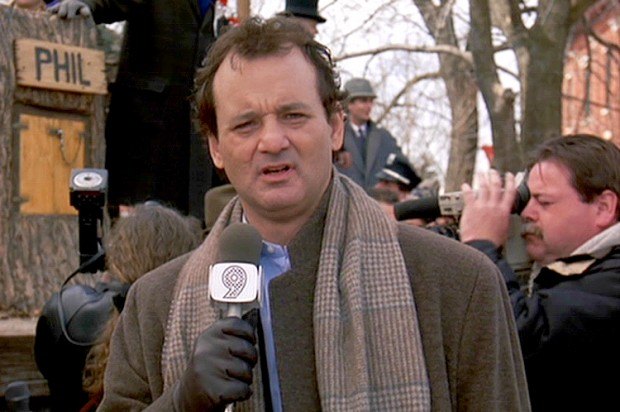 'Groundhog Day' is more of a musing than a film. A fantasy-comedy movie, it revolves around the life of a television weatherman living the same day over and over again during a visit to cover an event at Punxsutawney, Pennsylvania. It deals with a number of concepts such as narcissism, priorities, self-centeredness, the purpose of life and love. In its deconstructed form, 'Groundhog Day' could be described as a man's journey from ignorance to enlightenment. The film is still considered to be relevant with the phrase 'Groundhog Day' entering the English lexicon to categorize an unpleasant situation that either seems unending or ever-recurring.
Read More: Best Motivational Movies of All Time
3. Synecdoche, New York (2007)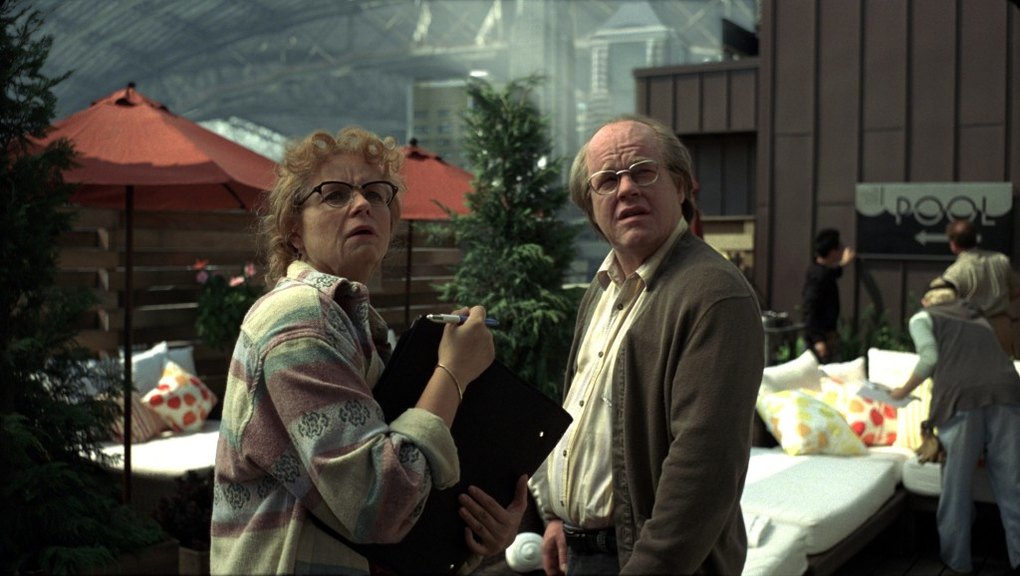 'Synecdoche, New York' is a difficult movie to watch, and even stomach. It is not something which needs to be understood; movies like this need to be observed, felt and reflected upon. Intensely cerebral, often-times shocking, 'Synecdoche, New York' would not appeal to everyone; it is a celebration of everything an artist aspires to be, and yet it is ultimately a tragedy, showing the flip-side of artistic ambition, where the real meets the unreal, plunging the artistic mind into the dark depths of uncertainty and depression.
Read More: Best Movies About Mental Illness
2. Amélie (2001)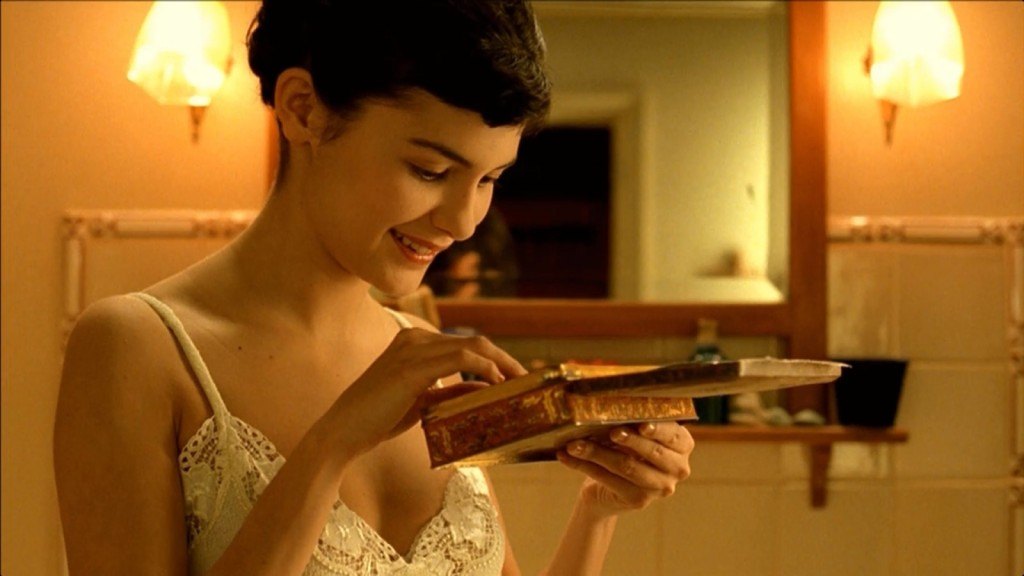 A surreal movie by Jean-Pierre Jeunet, 'Amelie' represents everything innovative about cinema. While dealing with the central motif of loneliness, the film humanely ventures into the troubled life of contemporary Parisians. Fundamentally, it tells the story of a young waitress who ventures into positively changing the lives of people around her while battling to reconcile with her own solitude. Much unlike other movies on the theme of solitude, it gives a quirky and pleasant feel to the audience through the employment of bright humour and distinct portrayals of humanity.
Read More: Best Movie Cinematography of All Time
1. Pan's Labyrinth (2006)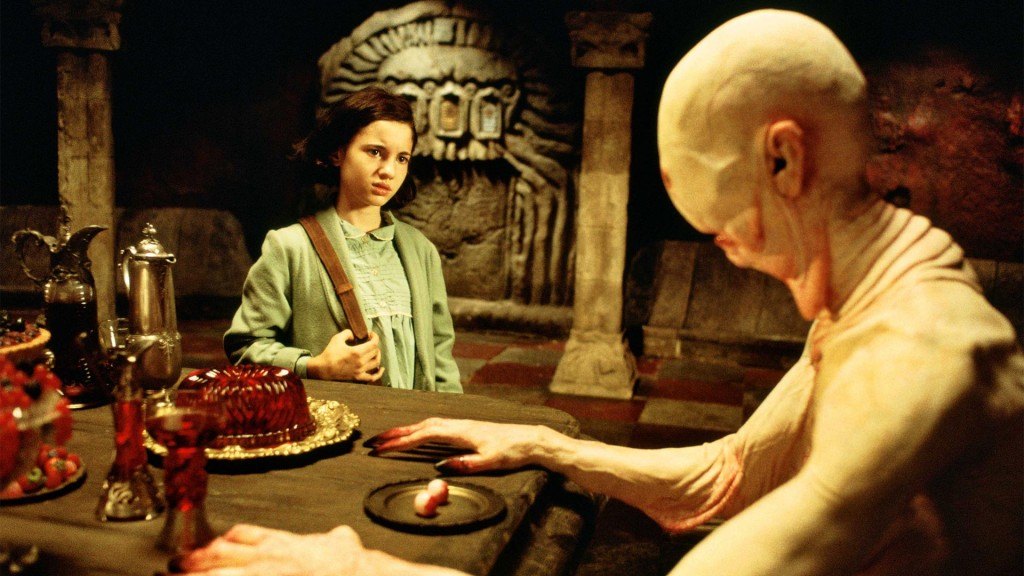 This highly acclaimed 2006 Spanish-Mexican feature is one of the best works from the stables of Guillermo del Toro, who is known for his dab hand at dark fantasy. It is an equivalent of 'Alice in Wonderland' for adults. It tells the story of Ofelia, a girl in 1940's post-civil war Spain who ventures into an underground, insect-ridden labyrinth (Del Toro's trademarks) and visits Pan, for whom she must complete three tasks to become who she truly is – Moanna, the princess of the underworld. Beautifully composed by Javier Navarrete, gloriously imaginative in the way its central quest is structured around Ofelia (a startling Ivana Banquero) and boasting del Toro's most strikingly twisted designs and concepts, It uses minimal CGI, relying on animatronics and makeup instead, which enhances the experience further. Like our previous entry, this film succeeds in immersing and sucking the viewer into the labyrinth along with Ofelia.
Read More: Best Movie Opening Scenes of All Time