Once in a while, we tend to blanket in the blues. Millions of people around the globe battle with depression. It manifests in a number of ways on individuals and affects our personal and professional lives alike. The worst of all, depression funnels out the feeling of happiness from our lives. Movies, like in many other cases, can console you by helping you to understand the situation. Movies about depression help us to compare how the protagonist deals with similar problems and situations onscreen. We need more movies based on depression as they help us to know it better and deal with it effectively. Moreover, watching depression movies will empower us to be empathetic towards people suffering from depression. Netflix has a rich collection of depression movies in its repository. So, here's the list of really good depression movies on Netflix that are available to stream right now.
14. Silver Linings Playbook (2012)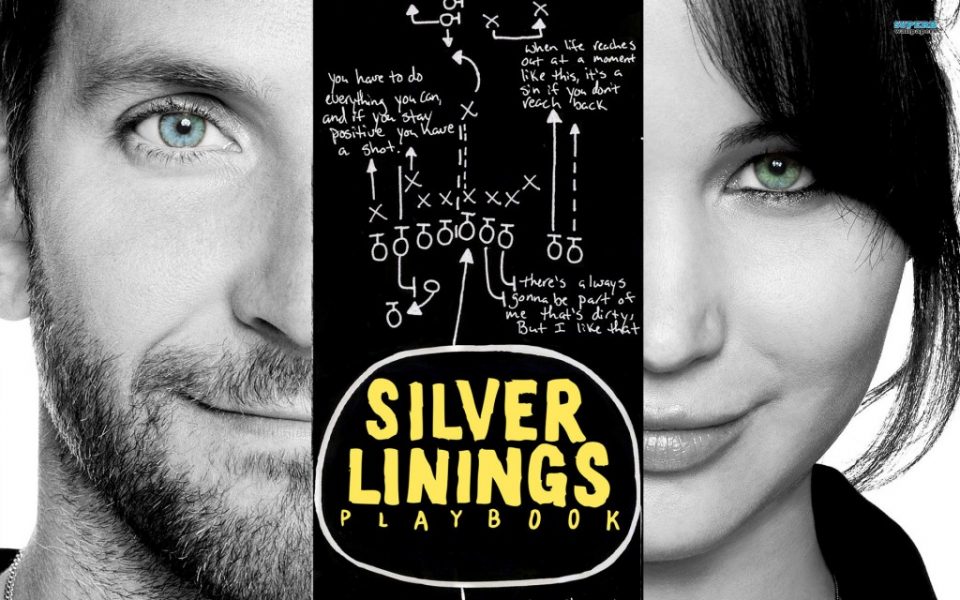 David O. Russel's 'Silver Linings Playbook' assures us that we can always bounce back from difficult situations like depression. The most important thing is the journey and not the big or small things waiting at the end of it. When Pat Solatano, played by Bradley Cooper, returns after spending a few months in the prison, he finds everything has gone. His house, his job and his wife, there was nothing of his own, except his indifferent mother and father, played by Jacki Weaver and Robert DeNiro.
But Pat is optimistic about reuniting with his ex-wife, because he believes in bouncing back. When he meets the mysterious Tiffany, played by Jennifer Lawrence, he gets a purpose in life. Tiffany makes a pact with him to help to reconnect with his ex-wife only if Pat backs Tifanny to solve her problems. Soon after the pair start their journey together, they develop a mutual affection. 'Silver Linings Playbook' gives us hope. It shows us that people find love in unexpected places and in unexpected people. David O. Russell underlines the importance of seeing the silver lining with the movie.
13. Good Will Hunting (1997)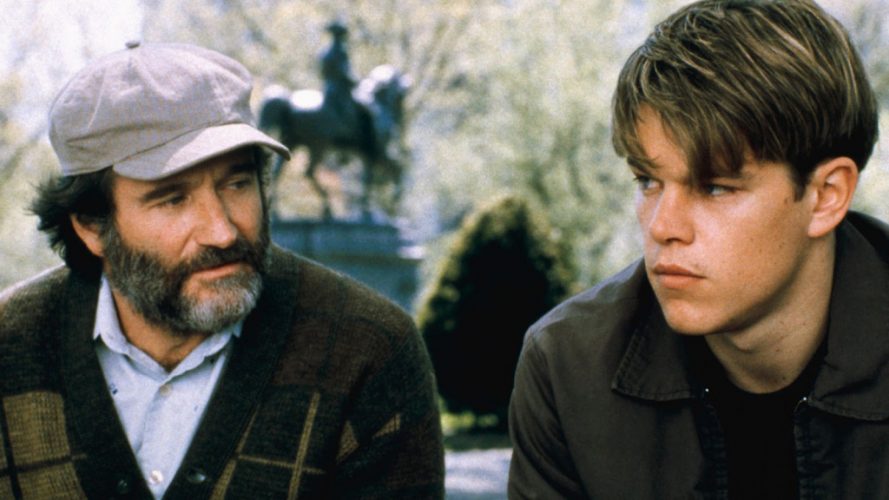 'Good Will Hunting' follows one of the brilliant brains in America, Will Hunting. Circumstance lands him in the position of janitor at MIT. While cleaning floors, he solves a difficult graduate-level math problem and surprises the psychology Professor Gerald Lambeau. Convinced of his amazing talents and IQ level, the professor decides to lend a hand to support Will. But Will has made his position difficult with so many run-ins with the law. His last chance at leniency acquired by the professor after a hard bargain. When undergoes the therapy, Will learns to get rid of his unpleasant past that's making his present hell. He realizes his true potential to bounce back. 'Good Will Hunting' reminds us to hold tight to the good things in us even during bad times because they will come in handy in the near future.
12. Lilo & Stitch (2002)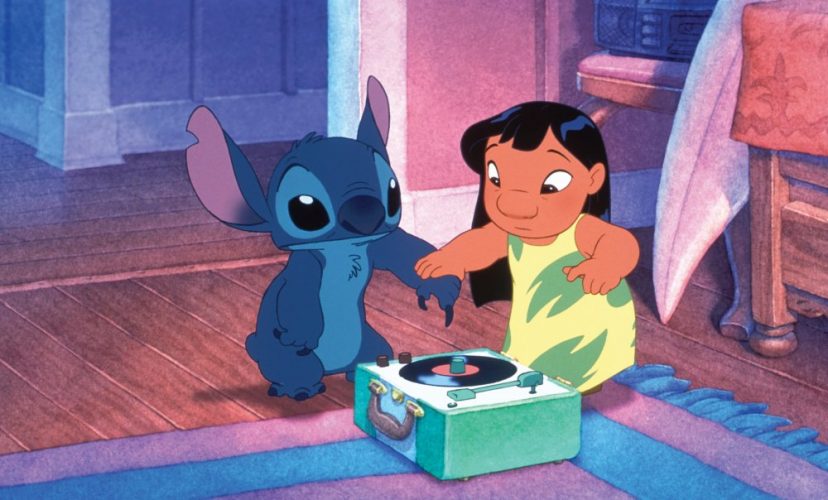 'Lilo & Stitch' follows the titular characters Lilo, a feisty Hawaiian girl, and Stitch, a troubled alien who is on the run from the law of another planet. We learn that Lilo's parents died in a car crash when she was a baby. She has been raised by an elder sister, Nani. Throughout her life, Lilo suffers from anxiety problems and desperate emotions. She knows her parent's untimely death has something to do with her suffering. When Stitch, a flawed genetic experiment and rebel, chooses earth as his hideout, he unleashes havoc in the Hawaiian island. The two wounded souls meet and Stitch becomes Lilo's beloved and mischievous pet. 'Lilo & Stitch' draws a beautiful picture of true companionship heals the wounds in our memory.
11. God Knows Where I Am (2016)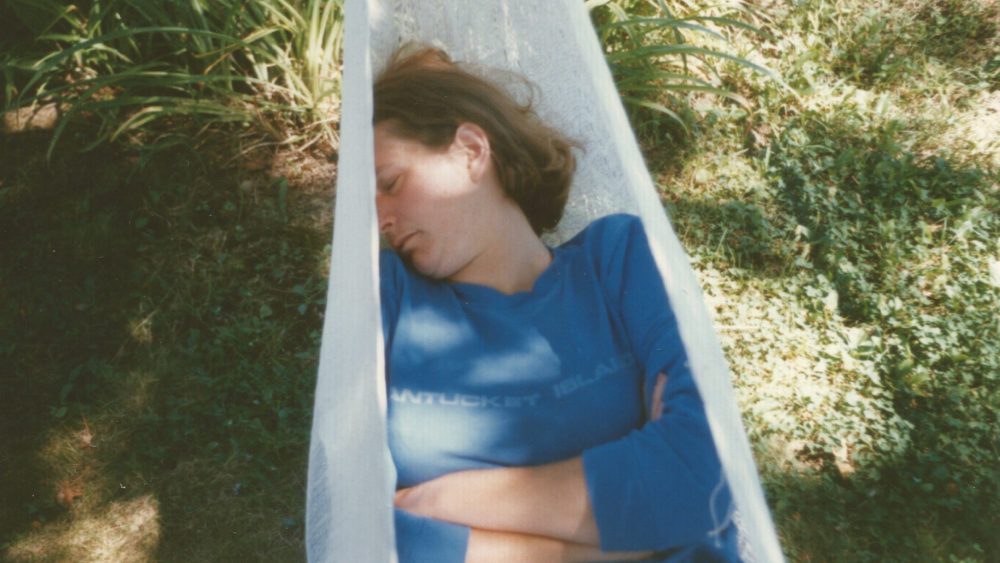 'God Knows Where I Am' is a chilling and evocative documentary on Linda Bishop who had gone through the claws of the state mental health system. Being a well-educated woman and mother of her children, Linda Bishop was found in an abandoned New Hampshire farmhouse. She was on the verge of death from starvation and cold. With the help of narratives of different people from different perspectives, the documentary pieces together a shocking picture of the failure of the system. Linda's ordeal begins when she is released early, from a hospital. She decides to stay out of the mental health system and goes for a suicidal path of starvation and insane thought in loneliness for nearly four months. She survived one of the coldest winters with apples and rainwater. 'God Knows Where I Am' is a terrific narrative of people battling with mental health problems and the utter failure and indifference of the system towards their suffering.
10. Paddleton (2019)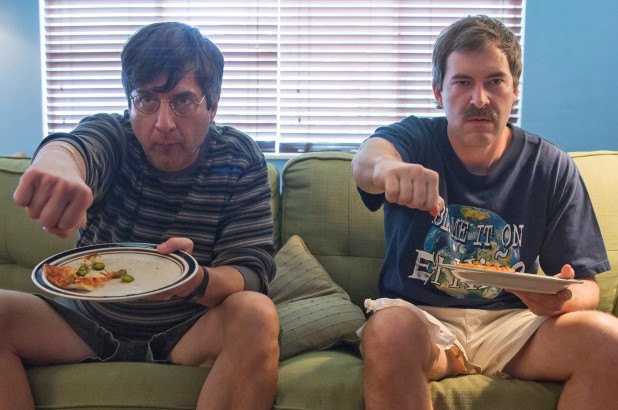 The Netflix original movie, 'Paddleton' is a heart-touching story of friendship and hope. The movie depicts the relationship between neighbors Michael and Andy, played by Mark Duplass and Ray Romano. Both of them find a true friend in each other as society treats them as two freaking misfits. But their friendship is tested when one of them is diagnosed with terminal cancer. The discovery leads to an unexpected and intense emotional journey for the two men. 'Paddleton' draws the subtle beauty of friendship that beats the internal conflicts on the face of depression, hopelessness and imminent death.
9. The White Helmets (2016)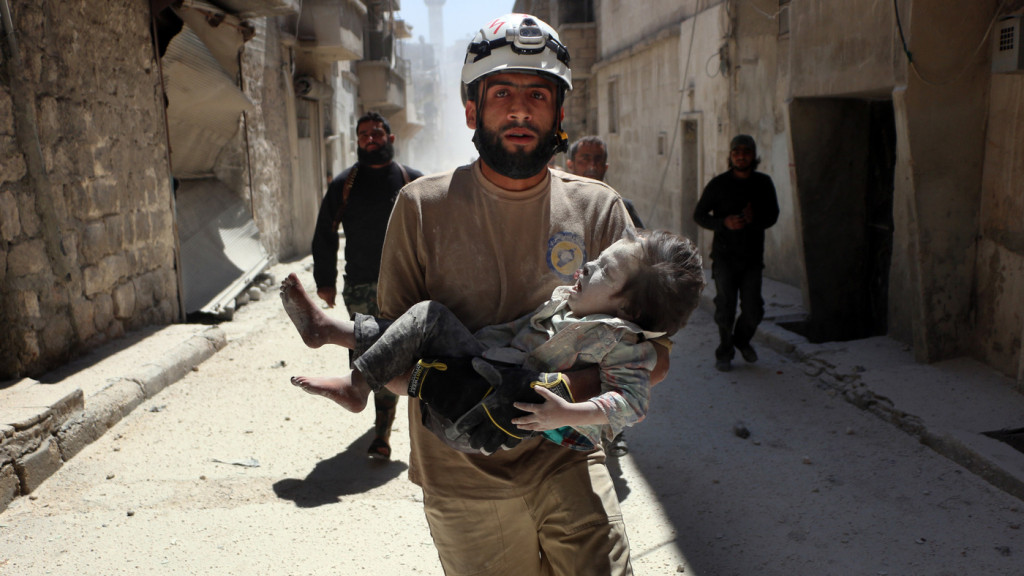 Set in Aleppo, Syria and Turkey in 2016, 'The White Helmets' follows a team of three first respondents who risk everything to save the lives of innocent people. While immersed in the dangerous mission of saving civilian lives, the volunteers are reeling under fears of safety about their beloved ones back home. Directed by Academy Award nominee Orlando von Einsiedel, 'The White Helmets' tells the harrowing tale of human suffering on one side and the humbling saga of the human spirit on the other side.
8. Mustang (2015)
Set in a remote village in Northern Turkey, 'Mustang' is an intense and rebellious portrayal of five orphaned sisters. When a passerby acquaintance spots the five free-spirited teenagers playing with their male friends on the beach, their family accuse them of illicit behavior. The patriarch of the traditional family lifts all their freedom and takes away their mobile phones and computers as they are the instruments of moral corruption. Moreover, the elder women in the house start getting exhausted and endless domestic work lessons as a pretext of their weddings.
Like their elder sisters, the girls go through mental conditioning to bend to strict rules and familial suffocation. But the younger ones of the sisters team up and decide to rebel against the injustice based on gender. While members of the family prepare their arranged marriages, they set out to chase a dream life in which they can have full control over their choices. 'Mustang', which is the directorial debut of Deniz Gamze Ergüven, is a stunning and immersive portrayal of woman empowerment.
7. Blue Valentine (2010)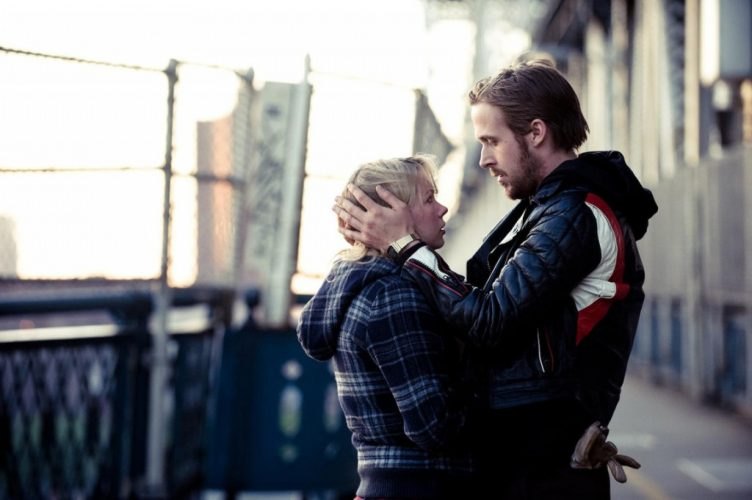 'Blue Valentine' follows a couple, David and Cindy, through a series of ups and downs in their relationship. The movie depicts their journey by intercutting between two timelines. The mutual love and passion when they first met as a young couple intercut with discontent and dissatisfaction after they've spent a few years together. A dramatic take on the love and depression it brings after burning out, the movie documents various stages of disenchantment in their life.
When Cindy has grown into an ambitious woman who chases her dreams, David remains the same person he was when the couple first met each other. For Cindy, David lacks ambition and for David, Cindy has been absorbed by her ambitions. 'Blue Valentine' is an acidic commentary on love, its place in family in contemporary American society and the effects of the system on our mental health.
6. Roma (2018)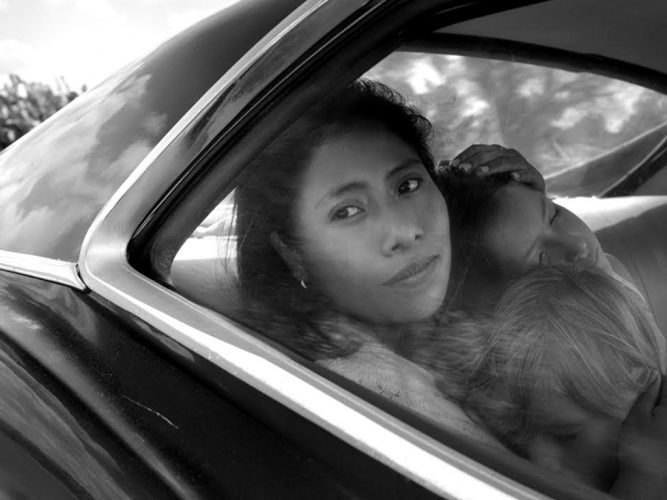 Alfonso Cuaron's masterpiece in black and white, 'Roma' is the physical and emotional suffering of Cleo, a domestic worker from the middle-class neighborhood of Roma in Mexico City. The movie lays out the harsh social situations and their engravings on people's psyche in a straight-from-the-heart tone. Cuaron digs out his own childhood memories and experiences to draw a vivid picture of women who raise a generation at the cost of their dreams and interests. 'Roma' is a heartfelt tribute to those women who fought depression and hopelessness arising from poverty and patriarchal values reigning within the Mexican urban society in the backdrop of the turbulent '70s.
5. The Pianist (2012)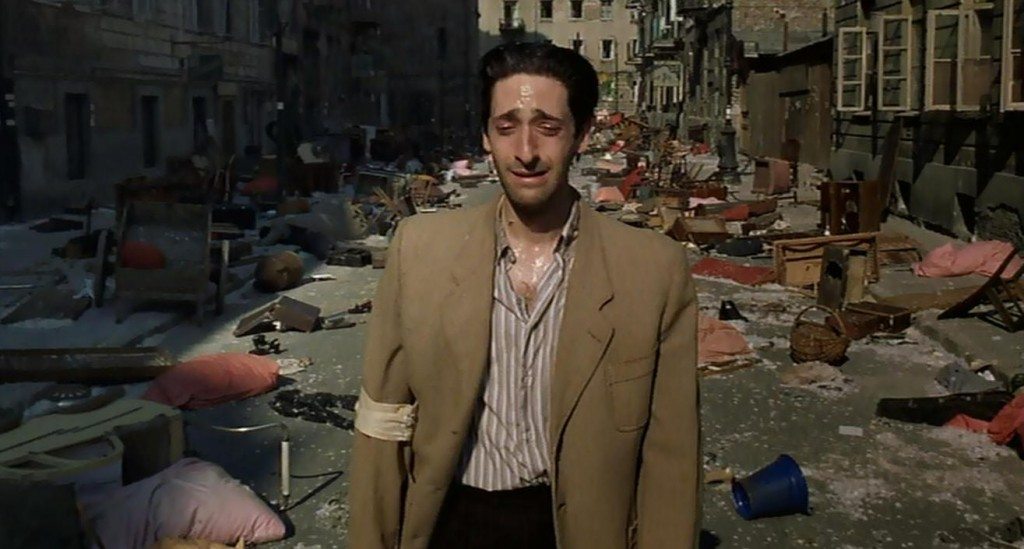 'The Pianist' is based on the autobiography of the renowned Polish musician, Wladyslaw Szpilman. The movie is an intense human document of survival during the brutalities of World War 2. Szpilman held the painful recognition of the last pianist and composer to play a piece of live music on Polish radio before the Nazi soldiers invaded Poland. The film closely follows his narrow escape after the Nazi occupation and a raid that landed his family in a concentration camp. Szpilman struggles to stay alive by hiding himself like a rat in the ruins of a war-torn Warsaw. He scavenges for food and shelter but managed to overcome the hellish existence and its subsequent depression and death wish. The movie ends with him reclaiming his stature and dignity as a great composer in Europe in the post-war era.
Read More: Best Holocaust Movies on Netflix
4. Dallas Buyers Club (2013)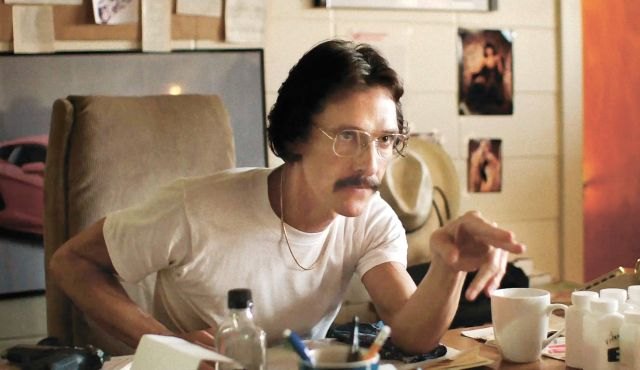 'Dallas Buyers Club' is marked as a milestone in Matthew McConaughey's career for his breathtaking performance as the junkie cowboy, Ron Woodroof in Texas. Ron leads a loose life soaked in drugs, alcohol and sex. But when he is diagnosed as HIV-positive and given an ultimatum of 30 days for his life, Ron's chaotic world turns upside down. While the country was widely divided over the approach and policy to be taken to ward off the devil of HIV epidemic, Ron sets on a path-breaking mission in the history of public healthcare of the U.S. As the stigma of HIV virus is widespread, Ron is ostracized by his friend circles.
With the government-approved medicines for HIV patients only contributing a minuscule per cent of the demand, Ron takes the matter into his own hands. He sources alternative treatments and medicines from around the globe through both legal and illegal means. Soon, a self-motivated volunteer army of outcasts has been formed with Ron at the center point. Eventually, the enterprise evolves into the hugely successful Buyers Club. Before dying, Ron establishes the club and shows the strength of the undying human spirit that could survive depression and hopelessness.
Read More: Best Gay and Lesbian Movies on Netflix
3. Carol (2015)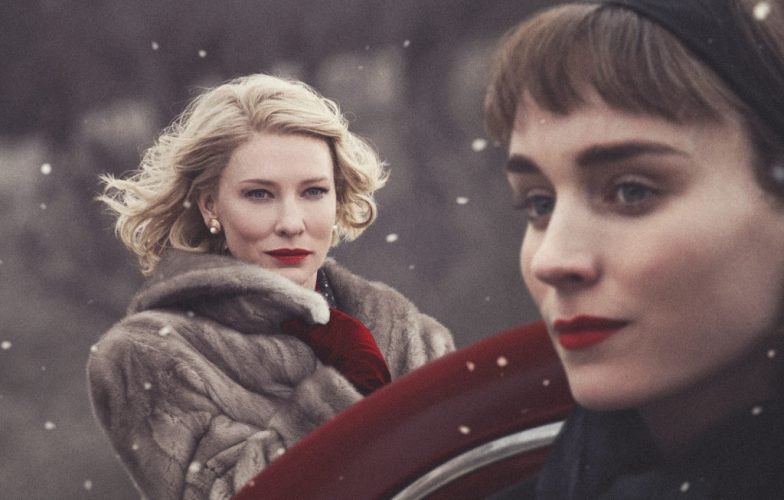 Set in the New York of the '50s, 'Carol' is an adaptation of the novel, 'The Price of Salt', written by Patricia Highsmith. The movie centers around the unlikely relationship develop between Rooney Mara's Therese, a lonely and desperate department-store clerk in Manhattan, and Cate Blanchett's titular Carol, a depressed but beautiful older woman. Carol is reeling under desperate wedlock with her husband.
When Carol and Therese find solace in each other's shoulders, she dares to demand a divorce from her husband. But the man has no plan to leave things like that as he realizes his wife's relationships with Therese and his best friend Abby, played by Sarah Paulson, have more dimensions than it seems. The Todd Haynes-directorial is an emotive and immersive narrative of depressed souls' craving for love and affection.
2. Extremis (2016)
Netflix's short documentary 'Extremis' focuses on end-of-life care. Shot in an intensive care unit at Highland Hospital in Oakland, California, the movie follows doctors, families, and patients who are going through the dilemma of making end-of-life decisions for their beloved ones. Directed and produced by Dan Krauss, 'Extremis' is one of the rare documentaries which looks into the burning issue of desperate human lives. The 24-minute-long documentary drama is filled with heart-wrenching moments of families who are stuck in the horrible position of making a vital decision of whether their beloved one should live or die. Dan Krauss raises some key questions like: can a terminally ill person make decisions about their own life? And what about their loved ones?
Read More: Best War Movies on Netflix
1. Room (2015)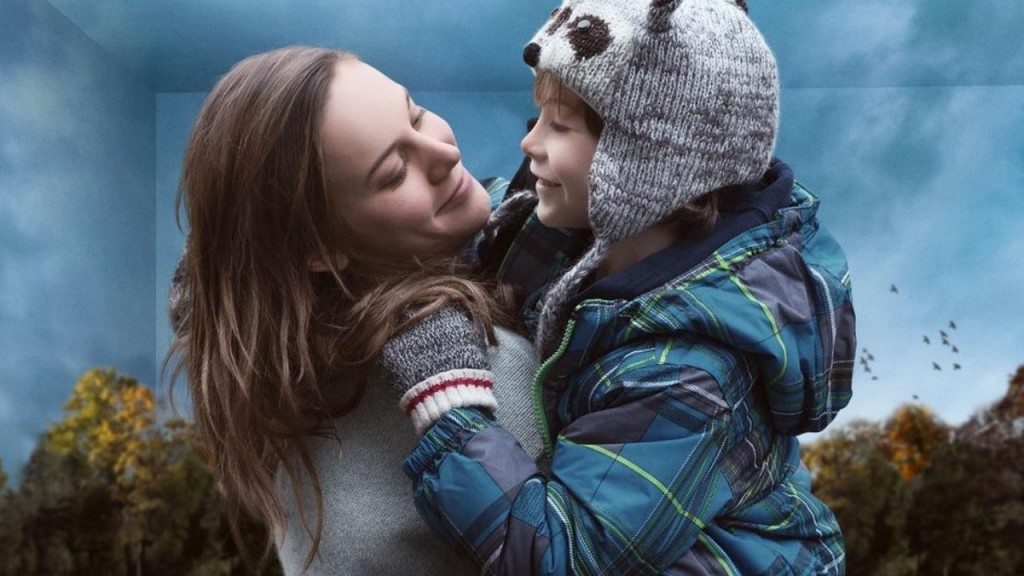 The emotional drama 'Room' takes us for a thrilling ride along with a single mother and her son. When Jack, a 5-year-old boy who lived all his life in confinement in a room, escapes with his mother, the external world reveals itself as a miracle in front of his eyes wide with wonder. Everything he comes across breaks his old belief that the only real things in the world are the objects in his 'room.' Jack, played by Jacob Tremblay, and his Ma, played by Brie Larson' escape saga is full of excitement, fear and joy. The movie has some soulful moments when the mother and son uproot a deeply buried depression with the help of small joys in the external world. 'Room' is also a testament for keeping a special bond with your most loved person when you are in need of company.
Read More: Best Romantic Movies on Netflix