Once in a while, we tend to blanket in the blues. Millions of people around the globe battle with depression. It manifests in several ways in individuals and affects our personal and professional lives alike. The worst of all, depression funnels out the feeling of happiness in our lives. Movies, like in many other cases, can console you by helping you to understand the situation. Movies about depression help us to compare how the protagonist deals with similar problems and situations onscreen. We need more movies based on depression as they help us to know it better and deal with it effectively. Moreover, watching depression movies will empower us to be empathetic towards people suffering from depression. Netflix has a rich collection of movies that focus on depression in its repository.
12. Brain on Fire (2016)
'Brain on Fire' is a biographical drama film directed by Gerard Barrett. Adapted from Susannah Cahalan's memoir, 'Brain on Fire: My Month of Madness,' The narrative depicts the true story of a New York Post journalist. Journalist Susannah (Chloë Grace Moretz) stands on the brink of admittance to a psychiatric ward due to getting misdiagnosed as psychotic after grappling with a mysterious illness. Alongside a star-studded cast that includes Thomas Mann, Jenny Slate, Tyler Perry, Carrie-Anne Moss, and Richard Armitage, the narrative unfolds as a Syrian-American neurologist, Souhel Najjar, partners with Susannah's desperate family to uncover her actual ailment. The film not only portrays medical anomalies but also stands as a testament to human perseverance. Its illumination of the fragile boundary between mental health and misunderstood medical syndromes firmly plants it on this list. You can watch the movie here.
11. I'm Thinking of Ending Things (2020)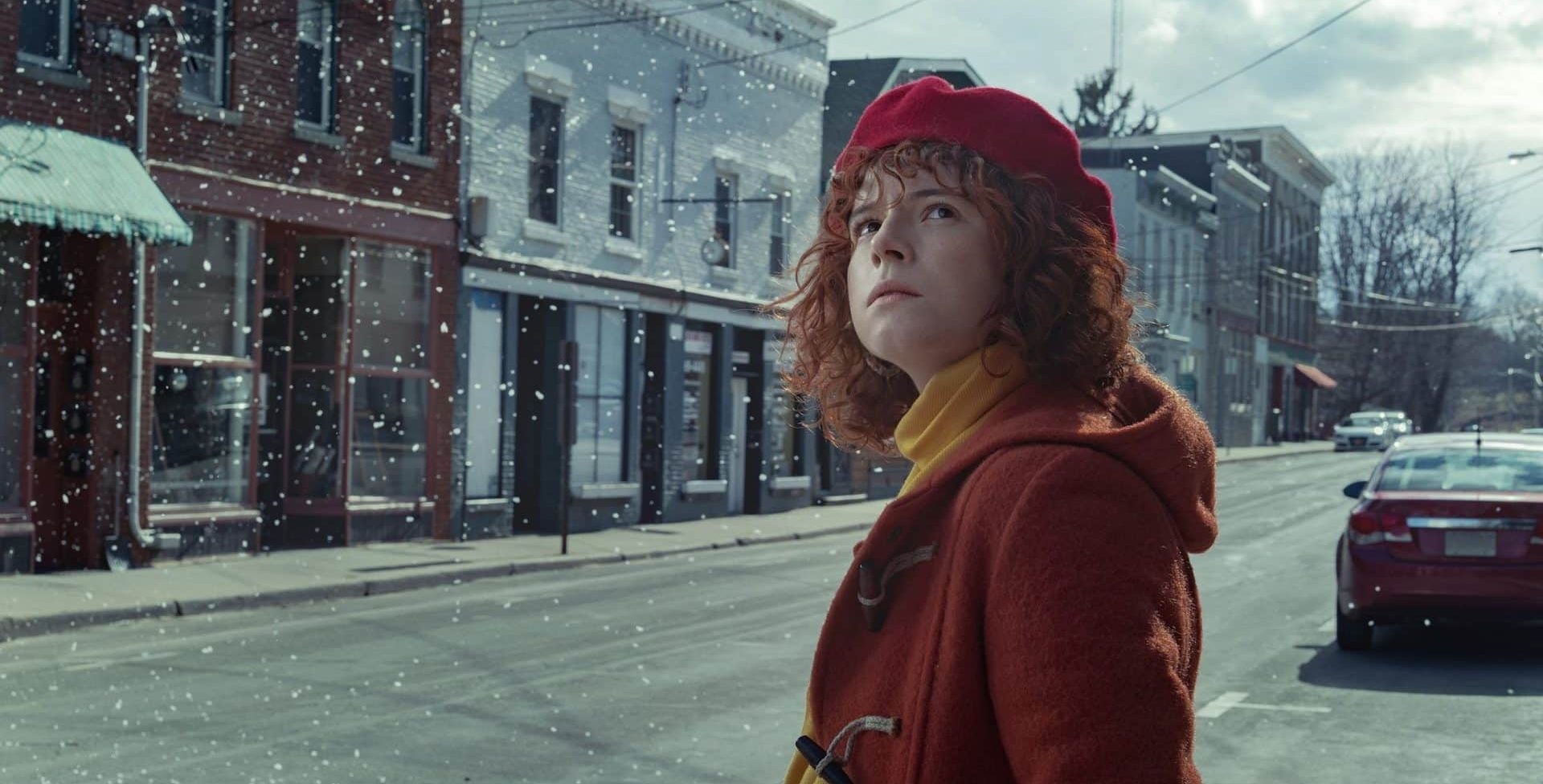 'I'm Thinking of Ending Things' is a psychological thriller film written and directed by Charlie Kaufman. Inspired by Iain Reid's novel, the film, starring Jessie Buckley, Jesse Plemons, Guy Boyd, Toni Collette, and David Thewlis, confronts viewers with the multifaceted nature of mental illnesses. On a journey to a secluded farmhouse, a young woman starts to question everything about her relationship, delving deeper than mere personal uncertainties. Tinged with surrealism, the story navigates the complexities of Jake's mental state. As the narrative evolves into a riddle, Kaufman's storytelling technique transforms the movie into a cinematic marvel. This profound exploration of childhood trauma, suicidal ideation, and possible schizophrenia makes it an indispensable entry on this list. You may watch the film here.
10. The Fundamentals of Caring (2016)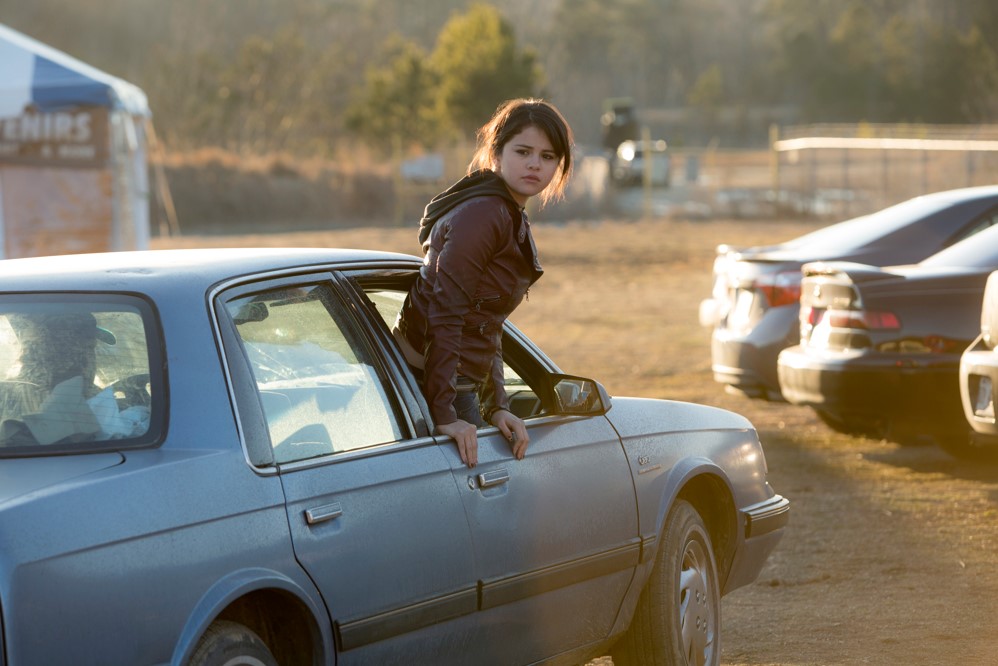 Written and directed by Rob Burnett, 'The Fundamentals of Caring' is a beautifully crafted drama film that revolves around Ben (Paul Rudd), a writer without work, on the verge of getting a divorce, and dealing with depression. After undergoing a course on caregiving, he begins taking care of Trevor, an 18-year-old teenager with Duchenne Muscular Dystrophy. Trevor's mother, Elsa, is aware that Ben's young son has passed away and asks him not to form a deeper connection with Trevor, as when he inevitably leaves, it will hurt the boy. Having learned about Trevor's interest in American roadside attractions, Ben convinces Elsa to let him take Trevor on a road trip to see, among other things, the deepest pit in the world. During their travel, they encounter a hitchhiker of Trevor's age, Dot (Selena Gomez), and a pregnant woman, Peaches, and they join Ben and Trevor in their travel. Feel free to check out the movie here.
9. Paddleton (2019)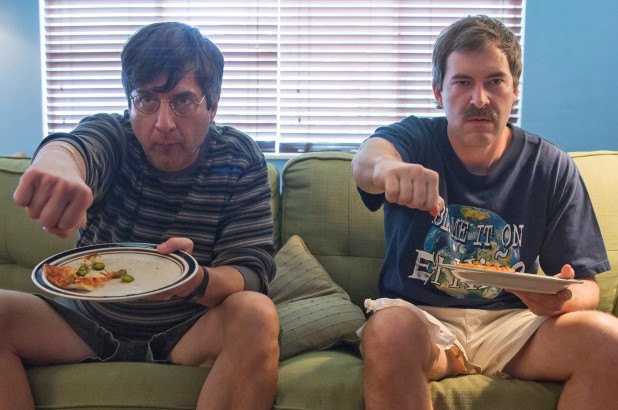 The Netflix original movie, 'Paddleton' is a heart-touching story of friendship and hope. The movie depicts the relationship between neighbors Michael and Andy, played by Mark Duplass and Ray Romano. Both of them find a true friend in each other as society treats them as two freaking misfits. But their friendship is tested when one of them is diagnosed with terminal cancer. The discovery leads to an unexpected and intense emotional journey for the two men. 'Paddleton' draws the subtle beauty of friendship that beats internal conflicts in the face of depression, hopelessness, and imminent death. You can check out the film here.
8. Horse Girl (2020)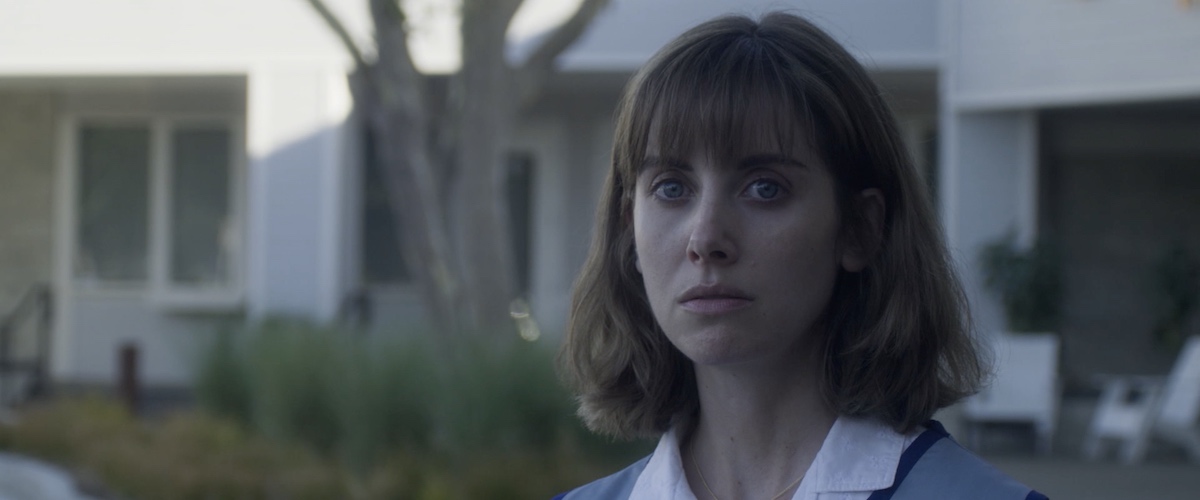 Alison Brie, who co-wrote the screenplay for 'Horse Girl' and portrays the main character Sarah in the film, drew from her family's history with depression and paranoid schizophrenia and her mental health fears while penning the script. The film initially seems like a typical indie film. Sarah is the eponymous horse girl, often spending time with her childhood horse, even though she is no longer its owner. She loves watching crime dramas with supernatural twists, works at a fabric store, and draws the interest of a young man named Darren. But halfway into the film, the narrative shifts drastically, and Sarah starts to believe that she was abducted by aliens and is a clone of her deceased grandmother, with whom she shares a strong resemblance. As the film progresses, it becomes increasingly more surreal and abstract and has an ending that is bound to leave many audience members confused. You can watch 'Horse Girl' here.
7. The White Helmets (2016)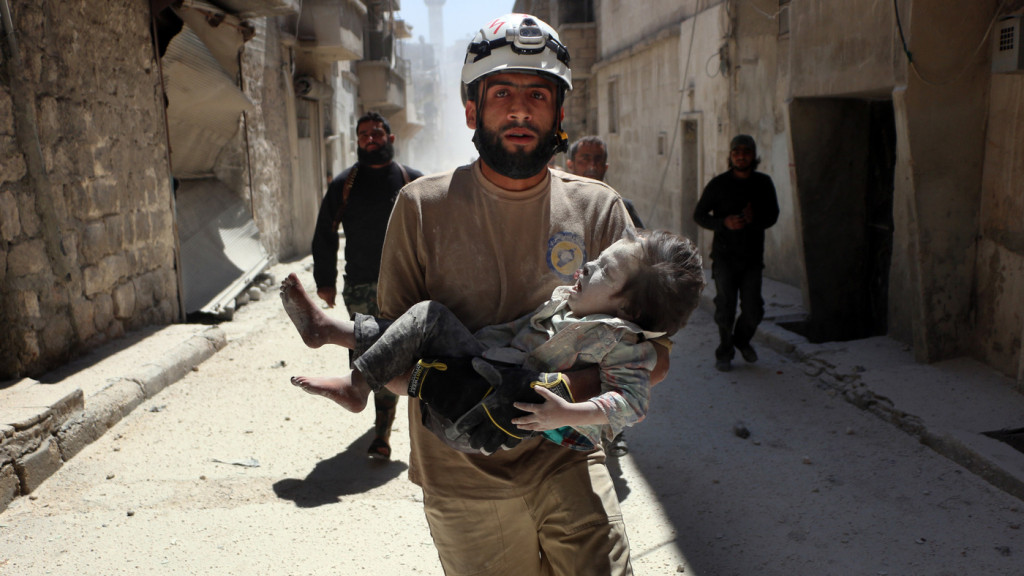 Set in Aleppo, Syria, and Turkey in 2016, 'The White Helmets' follows a team of three first respondents who risk everything to save the lives of innocent people. While immersed in the dangerous mission of saving civilian lives, the volunteers are reeling under fears of safety about their loved ones back home. Directed by Academy Award nominee Orlando von Einsiedel, 'The White Helmets' tells the harrowing tale of human suffering on one side and the humbling saga of the human spirit on the other side. You may watch it here.
6. Roma (2018)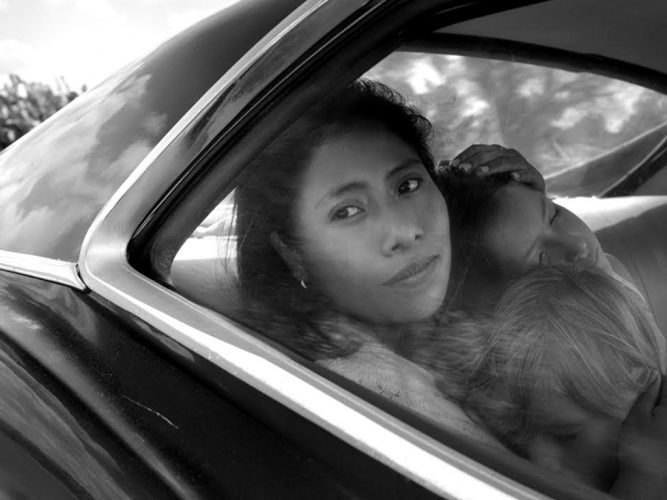 Alfonso Cuaron's masterpiece in black and white, 'Roma' is the physical and emotional suffering of Cleo, a domestic worker from the middle-class neighborhood of Roma in Mexico City. The movie lays out the harsh social situations and their engravings on people's psyche in a straight-from-the-heart tone. Cuaron digs out his childhood memories and experiences to draw a vivid picture of women who raise a generation at the cost of their dreams and interests. 'Roma' is a heartfelt tribute to those women who fought depression and hopelessness arising from poverty and patriarchal values reigning within the Mexican urban society in the backdrop of the turbulent '70s. You may watch 'Roma' here.
5. Crazy About Her (2021)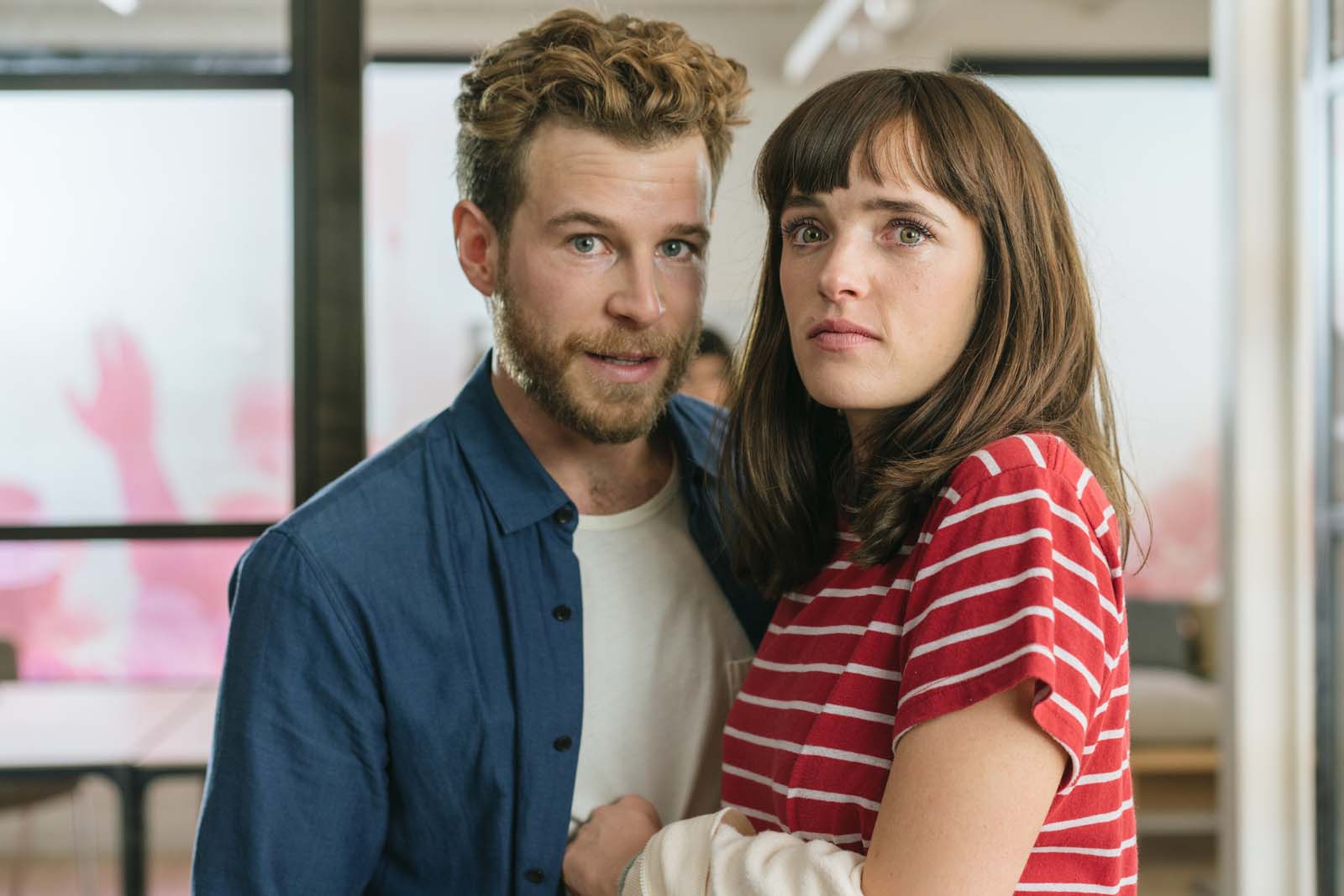 Written by Natalia Durán and Eric Navarro, 'Crazy About Her' is a Spanish comedy-drama movie that features stand-out performances by Álvaro Cervantes and Susana Abaitua. The Dani de la Orden follows Adri, an ordinary young man who falls madly in love with a girl named Carl after their wild one-night stand. However, much to his dismay, he realizes that the only way he can meet her again is by getting admitted to the psychiatric center where she lives. While the movie primarily focuses on his hilarious misadventures there, it also acquaints viewers with characters struggling with depression and its horrible consequences. You can stream it here.
Read More: Best Holocaust Movies on Netflix
4. All the Bright Places (2021)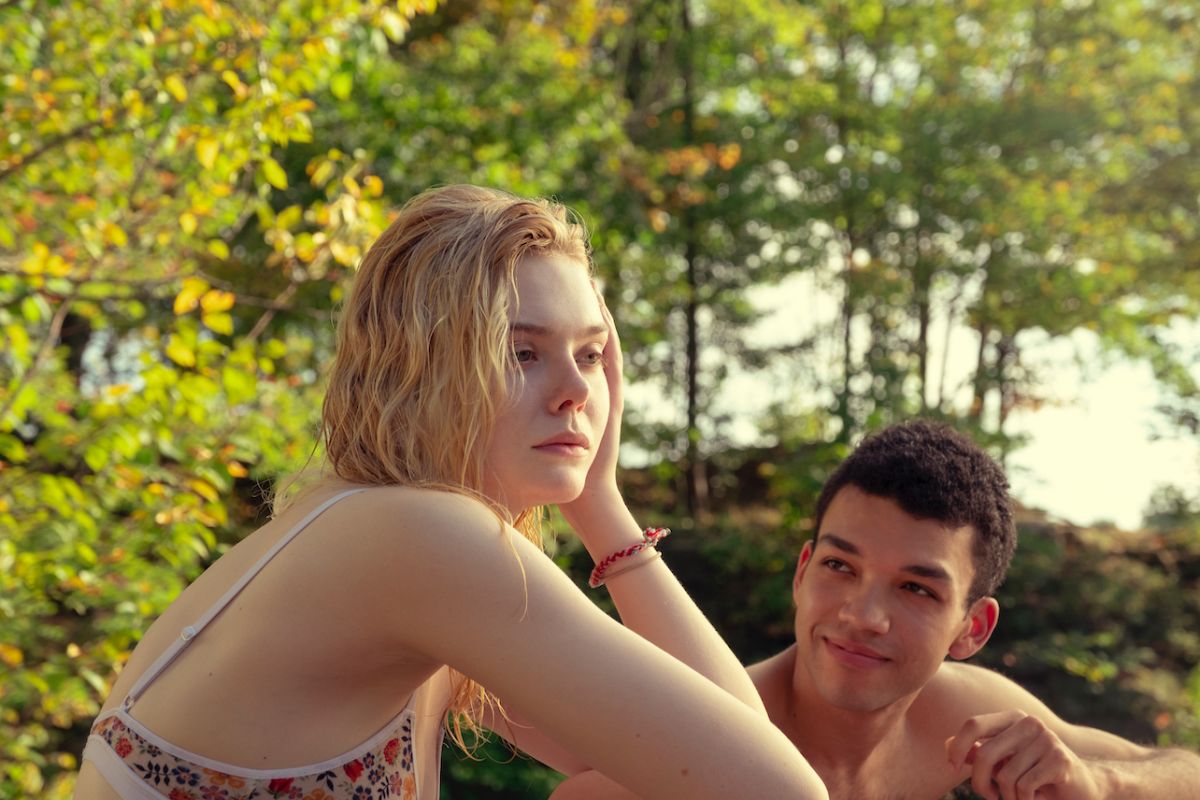 Inspired by Niven's namesake novel, 'All the Bright Places' is a teen romantic drama film directed by Brett Haley. The Elle Fanning and Justice Smith-starrer revolves around Theodore Finch and Violet Markey, two teenagers who relive the emotional scars of their past following their unexpected mingling. However, it does not take them long to realize that they can find happiness in the smallest things, and they eventually end up embarking on a life-changing and cathartic journey across Indiana. You can stream 'All the Bright Places' here.
Read More: Best Gay and Lesbian Movies on Netflix
3. To the Bone (2017)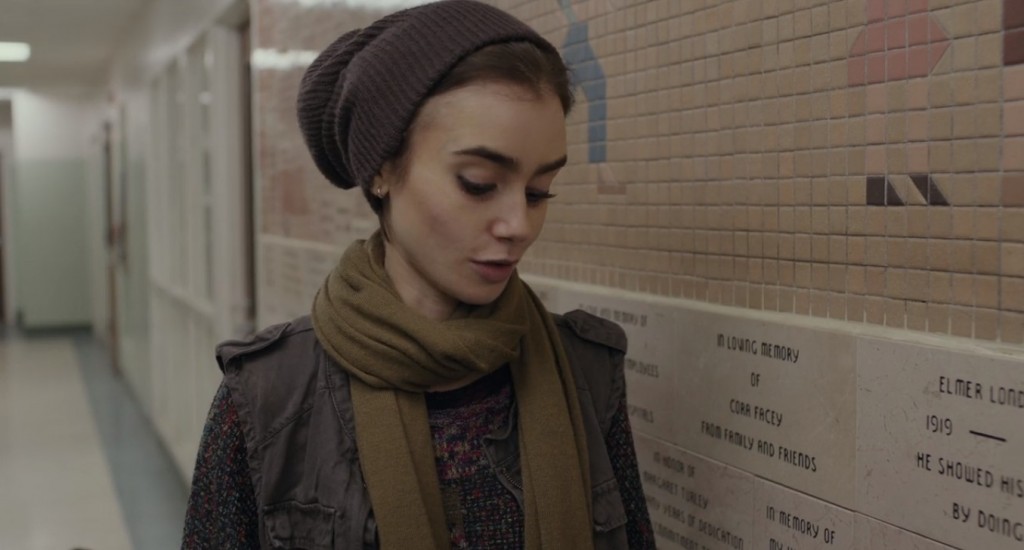 Starring Lily Collins, Keanu Reeves, Carrie Preston, and Lili Taylor. 'To the Bone' is a romantic comedy movie written and directed by Marti Noxon. The story centers upon a young adult named Ellen, who has been struggling with anorexia for several years. However, despite various recovery programs, she still could not make the transformation that she expected and has always ended up getting a few pounds lighter. Her mental health is taking a toll because of the lack of progress until she meets an unconventional doctor who helps her embrace life and come to terms with her condition in healthy ways. You can watch the movie here.
2. Extremis (2016)
Netflix's short documentary 'Extremis' focuses on end-of-life care. Shot in an intensive care unit at Highland Hospital in Oakland, California, the movie follows doctors, families, and patients who are going through the dilemma of making end-of-life decisions for their loved ones. Directed and produced by Dan Krauss, 'Extremis' is one of the rare documentaries that looks into the burning issue of desperate human lives. The 24-minute-long documentary drama is filled with heart-wrenching moments of families who are stuck in the horrible position of making a vital decision of whether their beloved one should live or die. Dan Krauss raises some key questions, e.g., can a terminally ill person make decisions about their own life? And what about their loved ones? You may watch the film here.
Read More: Best War Movies on Netflix
1. Strange Voices (1987)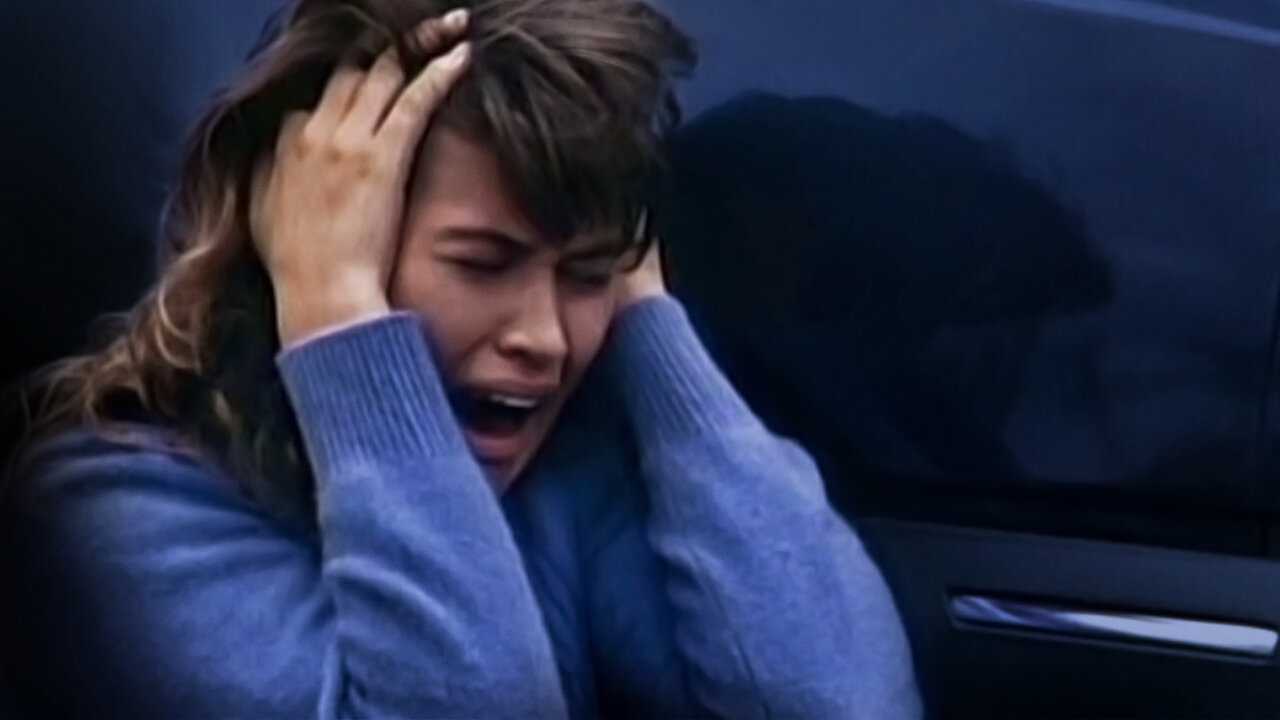 'Strange Voices' is a drama film directed by Arthur Allan Seidelman. Nancy McKeon plays Nicole Nikki Glover, who navigates her college years while battling the onset of schizophrenia. Surrounded by family and boyfriend, Nicole hears voices and struggles with delusions. The story reveals society's disbelief, denial, and the challenges of accepting a mental health diagnosis. This made-for-television drama film poignantly highlights the emotional turbulence not just for the patient but for the entire family. With a cast featuring Valerie Harper, Stephen Macht, Tricia Leigh Fisher, and Millie Perkins, the film resonates for its genuine portrayal of mental health and the ongoing combat against societal prejudices. You can check out the film here.
Read More: Best Romantic Movies on Netflix