Marion Cotillard is a French actress, singer-songwriter, musician, and environmentalist. She is the recipient of an Academy Award, a BAFTA Award, a Golden Globe Award, two César Awards, a European Award, and a Lumières Award. She became a Knight of the Order of Arts and Letters in France in 2010 and was promoted to Officer in 2016.
She had her first English-language role in the television series 'Highlander' in 1993 and made her film debut in 'The Story of a Boy Who Wanted to Be Kissed' in 1994. Her breakthrough came in the successful French film 'Taxi' in 1998, which earned her a César Award nomination. She made the transition into Hollywood in Tim Burton's 'Big Fish' in 2003 and subsequently appeared in 'A Very Long Engagement' in 2004, for which she won her first César Award.
For her portrayal of French singer Édith Piaf in 'La Vie en Rose' in 2007, she achieved worldwide recognition and won her second César Award, a BAFTA Award, a Golden Globe Award, a Lumières Award and the Academy Award for Best Actress. Her performances in 'Nine' in 2009 and 'Rust and Bone' in 2012 garnered her two Golden Globe nominations, and for 'Two Days, One Night' in 2014, she earned a second Academy Award nomination for Best Actress, which was also her second nomination for a French-language film.
She played Joan of Arc on stage in different countries between 2005 and 2015, in the oratorio 'Jeanne d'Arc au bûcher'. Her English-language films include 'Public Enemies' in 2009, 'Inception' in 2010, 'The Dark Knight Rises' in 2012, 'Macbeth' in 2015 and 'Allied' in 2016. She provided voice acting for the animated films 'The Little Prince' in 2015′, 'April and the Extraordinary World' in 2015 and the French version of 'Minions' in 2015. Her other notable French and Belgian films include 'La Belle Verte' in 1996, 'War in the Highlands' in 1999, 'Pretty Things' in 2001, 'Love Me If You Dare' in 2003, 'Innocence' in 2004, 'Toi et Moi' in 2006 and 'Dikkenek' in 2006.
At this point, the question that might be circling your mind is what is the next Marion Cotillard movie? Well, the good news is that we have a clear answer to that question. Here's the list of upcoming Marion Cotillard films scheduled to release in the near future. We can only hope that the latest Marion Cotillard movies would be as good as some of her recent ones.
3. Dolittle (2020)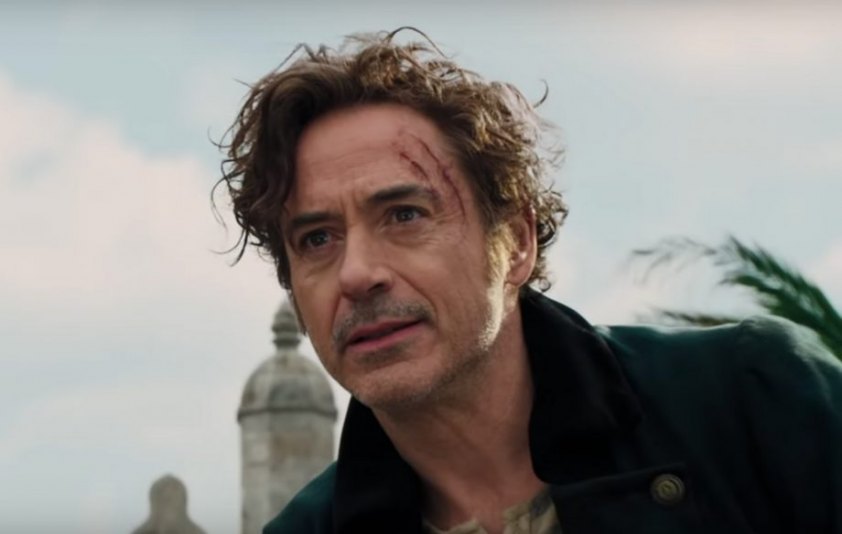 'The Voyage of Doctor Dolittle' which has now simply been titled, 'Dolittle', is an upcoming American fantasy adventure film directed by Stephen Gaghan, and written by Gaghan and Thomas Shepherd. It is based on the character Doctor Dolittle created by Hugh Lofting and is primarily based on 'The Voyages of Doctor Dolittle'.
On March 20, 2017, it was announced that Robert Downey Jr. would star in the feature adaptation, playing the titular role. The movie also stars Antonio Banderas as Rassouli, Michael Sheen as Mudfly, Harry Collett as Tommy Stubbins and Jim Broadbent.
The movie also has many voice artists behind the fantasy realm, including Tom Holland as Jip, a dog; Rami Malek as Chee-Chee, a gorilla; Emma Thompson as Polynesia, a parrot; Ralph Fiennes as Barry, a tiger; Selena Gomez as Betsy, a giraffe; Kumail Nanjiani as Plimpton, an ostrich; Octavia Spencer as Dab-Dab, a duck; John Cena as Yoshi, a polar bear; Craig Robinson as Fleming, a mouse; Marion Cotillard as Tutu, a fox; Carmen Ejogo as Regine, a lioness; and Frances de la Tour as Ginko-Who-Soars.
It's a fantasy adventure film based on the character of Doctor Dolittle by Hugh Lofting. The film follows Dr. John Dolittle, a physician who discovers that he can hear and talk to animals in their own languages. Dr. Dolittle prefers to treat animals over humans. The movie follows Dr. Dolittle who sets off with his assistant, Tommy Stubbins, his dog, Jip, and Polynesia the parrot on an adventurous voyage over tropical seas to floating Spidermonkey Island.
The film is scheduled to be released on January 17, 2020, by Universal Pictures. Principal production commenced mid-February in 2018. Live-action scenes began filming in Kirkby Lonsdale, Cumbria in May 2018, with further location filming at South Forest, Windsor Great Park and on the Menai Suspension Bridge in North Wales, in June 2018.
Read More: Upcoming Meryl Streep Movies
2. Annette (2020)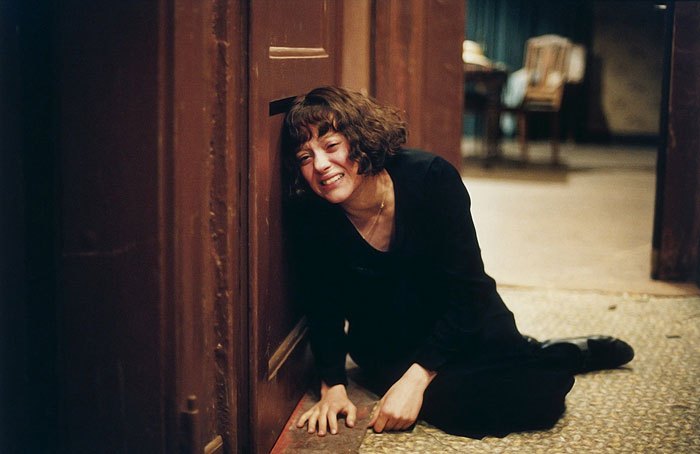 Leos Carax is making his debut with 'Annette' the musical comedy movie. It will see Marion Cotillard teaming up with Adam Driver. With such a powerful cast, the performances are expected to be top-notch, heightening the movie's experience.
Cotillard is set to appear as Ann, a world-famous soprano, while Driver plays the role of Henry, a provocative stand up comedian. The two have a good life together, which is only made better by the birth of their daughter, Annette. The father soon realizes that the girl has a unique gift. Not much else is known about the plot at the moment, though some reports have suggested that Cotillard's character will die, leaving the father to care for the daughter on his own.
Either way, it promises to hinge on performances to convey emotions, which is where the spectacularly talented cast comes in. Ron and Russell Mael have written the movie, which is slated to be released in the US in 2020.
1. 355 (TBA)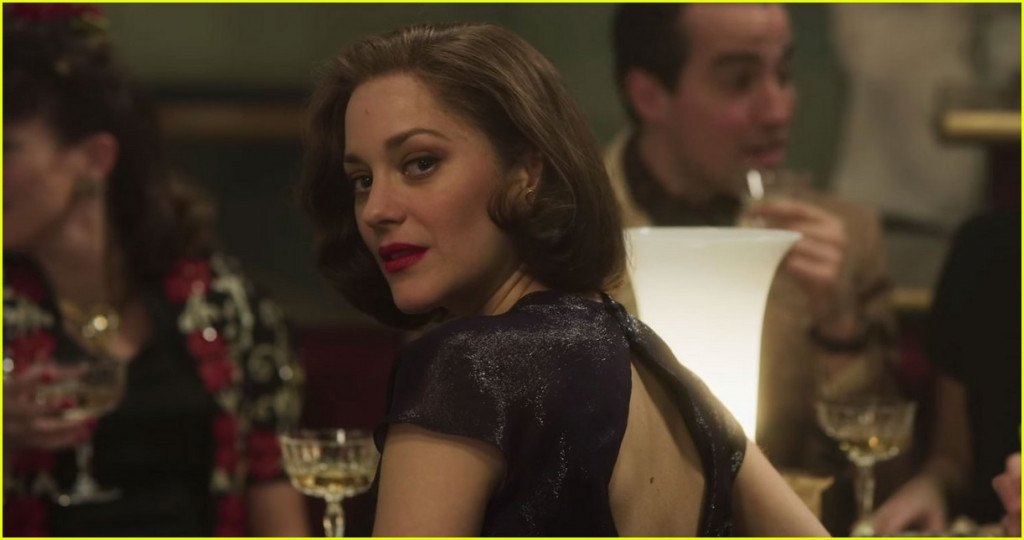 Jessica Chastain, Lupita Nyong'o, Marion Cotillard, Fan Bingbing, and Penelope Cruz have signed on for the independent spy thriller '355'. Chastain's Freckle Films will produce '355', which Simon Kinberg will direct from a script by Theresa Rebeck based on an original idea by Chastain. Producers are Chastain and Kelly Carmichael through Freckle Films along with Kinberg under his Kinberg Genre banner.
The story sees the five women banding together, overcoming their suspicions and conflicts, to use all their considerable talents and training to stop a global organization from acquiring a weapon that could thrust the teetering world into total chaos. Along the way, these strangers and enemies become comrades and friends, and a new faction is formed, code-named '355', a name they adopt from the first female spy in the American Revolution.
Read More: Upcoming Eva Green Movies
ALREADY RELEASED
Little White Lies 2 (2019)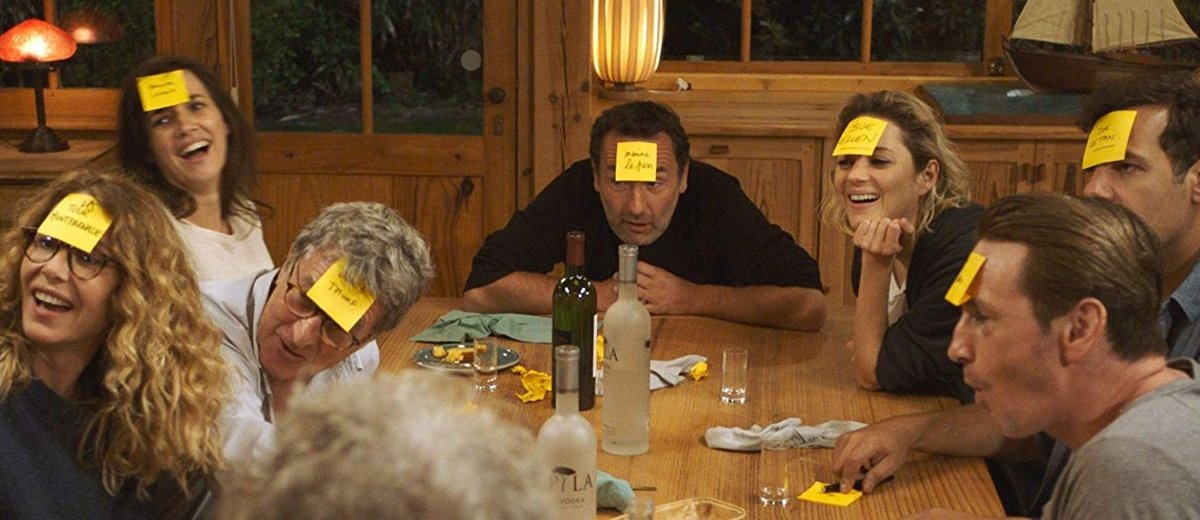 'Little White Lies 2' is the sequel to the highly successful 'Little White Lies' or 'Les Petits Mouchoirs'. The sequel's original title is 'Nous finirons ensemble' which roughly means, we will end up together. The movie is about a group of friends who visit their friend, Max, in order to surprise him.
In order to enjoy the sequel, you must know what happens in the first movie. Towards the end of the first movie, the group of friends goes their own ways. When the second film starts, we focus on Max, and the tone is somber. Max is divorcing his wife and has to sell the summerhouse to pay off the debt from a bad investment that he made. Meanwhile, Max's group of friends come together, to surprise him for this 60th birthday. Naturally, this sets a problem in motion, because they do not know that Max plans to sell off the place where they have all been planning to stay.
The actors all come together wonderfully in this polished film, using their screen time to shine while hanging in the background at other times, helping the movie develop into a highly enjoyable experience. The cast is mostly entirely French, but Cotillard's face is bound to be recognizable. The actress delivers another memorable performance in the movie.