Biopics have now become a hot genre because there's something about real-life stories of certain individuals that lure filmmakers. It may be an entire lifetime of a person or just a few crucial years that acts as an amazing storyline for a film. It's no surprise why biopics are able to do so well. Extraordinary stories of successful people or people who had a deeper cause to serve the society, all of these inspire us to live a better life. But these stories become more impactful when they are based on the lives of real individuals. Some make us believe in ourselves and our goals while some restore our faith in humanity.
Last year was huge on biopics with movies like 'Bohemian Rhapsody', 'On the Basis of Sex' and 'First Man'. The coming years are also jammed up with some great biopics that are already creating a buzz and will surely give us a more in-depth outlook to the lives some great figures who made a difference in this world, which includes the biopic of Leonardo Da Vinci, Sir Elton John's story in Rocketman and also a J.K Rowling biopic that's on the way. But till the time these movies come out, you should definitely check out some great biopics that you might have missed out on. The good news is that a great number of these movies are already available on Netflix. So all you have to do is scroll down and choose one of the few biopic movies that we have listed. Here's the list of really good biopic movies on Netflix that are available to stream right now..
17. The Founder (2016)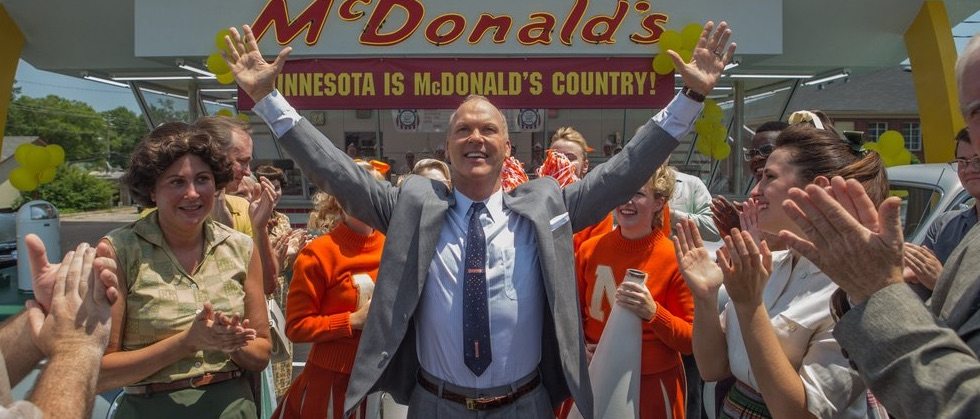 'The Founder' is the true story of Ray Croc who was a salesman and saw a great business opportunity when he first visited two brothers' unique food eatery. He turned this restaurant into a worldwide business which we now know as McDonald's. Even as a salesman, Ray had always been a hustler and a man of ambition. But when life gave him lemons, he made sure that he put them in good use. But a deep look at the movie might just reveal something more. Maybe the movie is not at all about persistence and more about greed and treachery. Watch it to find out more about the happy meal going global.
16. The Fighter (2016)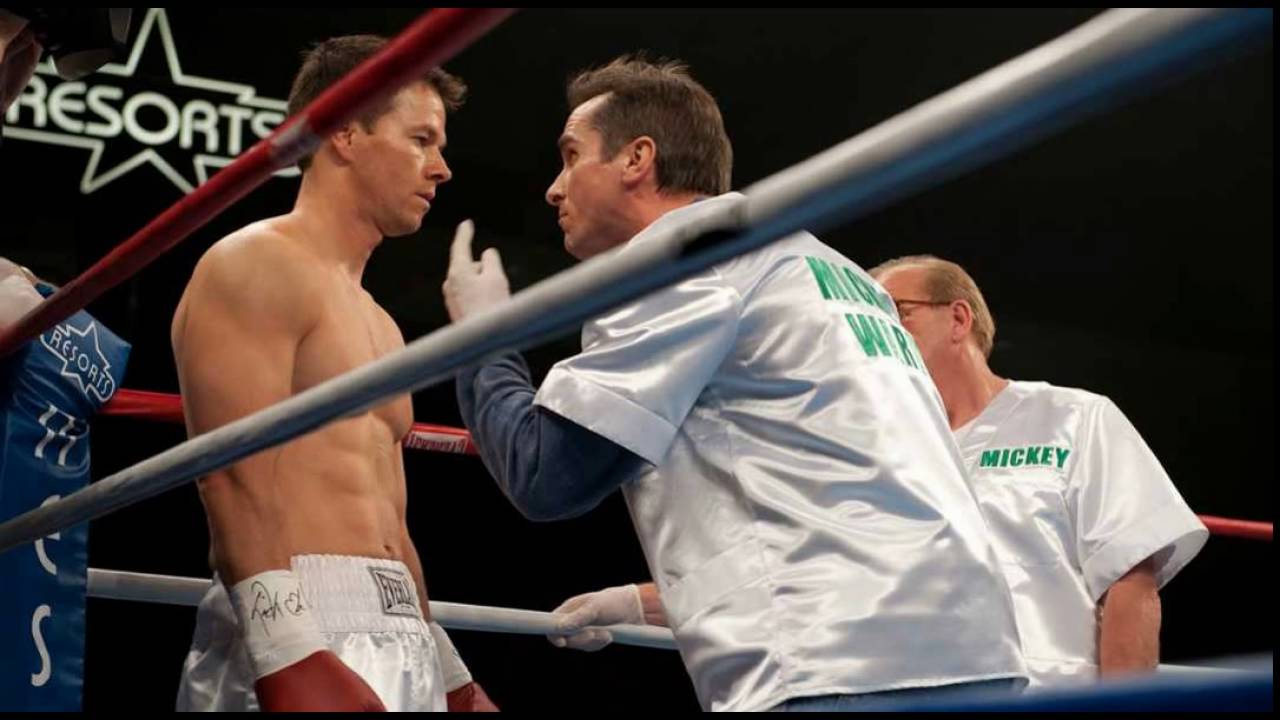 Marky Mark plays the role of Micky Ward who is struggling boxer and the reluctance and carelessness of his elder brother Dicky (Christian Bale) and family towards his career do not really help. But determined to make something out of his boxing career, Micky Ward does not give up and keeps going with the support of his girlfriend Charlene (Amy Adams). While his elder brother struggles to get rid of his addictions, Micky keeps pushing himself and starts to prove his true potential. Dicky notices the struggles of his brother and decides to help him with his training, which later helps him become the boxer he always wanted to be. 'The Fighter' is the perfect film for all the boxing movie fans out there. The film has great music, some amazing performances, and a true story that will surely inspire you.
15. The Pianist (2002)
'The Pianist' is based on an autobiography written by Wladyslaw Szpilman who was a Polish radio station pianist. The lead role is played by Adrien Brody who experiences the world around him changing as World War II begins. The film shows how Szpilman hides under the ruins of Warsaw starting from the time he is separated from his family all the way till the prisoners of the concentration camps are released. This film is one of the most brilliant depictions of the Holocaust and the emotional impact it had on the lives of the Jewish community. You have probably never seen a better Adrien Brody in any other movie.
14. The Aviator (2004)
Starring Leonardo DiCaprio, 'The Aviator' is the story of Howard Hughes who started his early year of filmmaking at his very own R.K.O Pictures and spent his remaining time on designing aircraft. Hughes had always shown bouts of mental illness since a very early age and also was a germophobe. The film also takes us through his multiple relationships and his ability to take risks which leads him to start his own airline. But the higher one rises, the greater he falls, and so does Howard Hughes. This film may not be Leo's best but it worth watching and will get you interested in American History around the 30s and 40s.
13. Neruda (2016)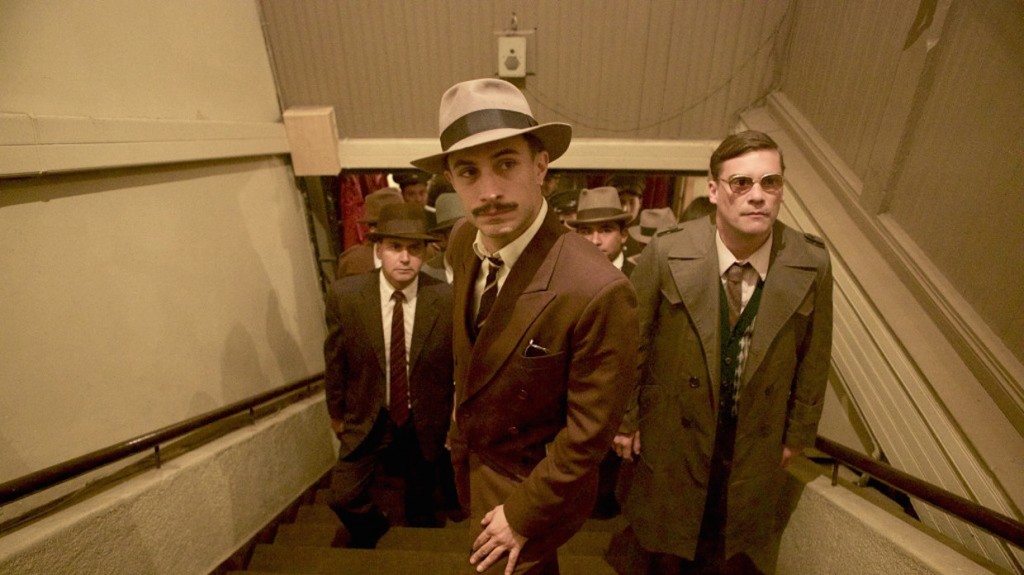 'Neruda' narrates the story of noble prize-winning poet Pablo Neruda who is chased by an Inspector after he joins the Communist party in the late 1940s. The best thing about this film is that it actually takes you to the 1940s by giving you a whole retro vibe with car chase scenes that seem to be straight out of a 40s detective film. The narration of both the Inspector and the fugitive clash with each other giving us viewers a very mixed perception but at the same time, two different stories.
12. 42 (2013)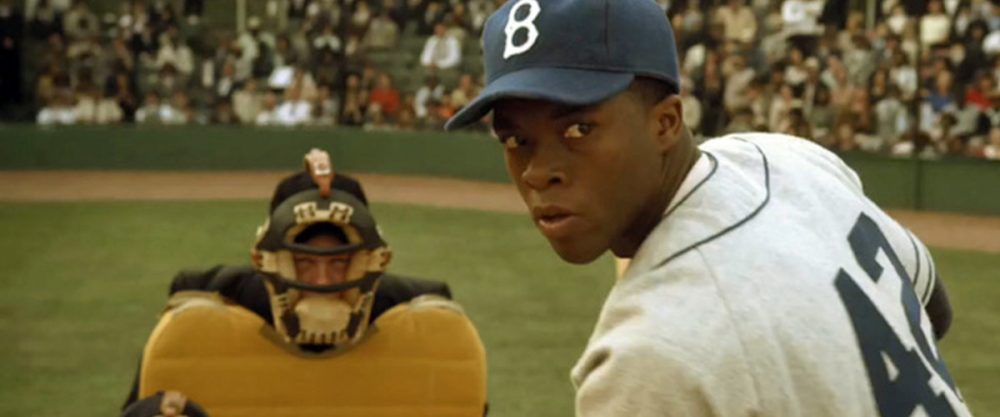 Starring a younger Chadwick Boseman, '42' revolves around the life of the first African American Major league baseball player Jackie Robinson. The movie recites the inspiring story of a man who does not allow racial discrimination to get in his way of achieving a successful sporting career. With his impeccable skills and talent, Jackie Robinson proves that talent goes way beyond the confinements of racial segregation. If you're a sports fan and you enjoy watching historical movies about racism, then this one's perfect for you.
11. Lion (2016)
'Lion' is a biopic that revolves around the life of an Indian boy who was adopted and raised by an Australian couple. Starring Dev Patel, the movies recites the story of a young Indian boy who lives in a slum with his family and one day gets lost when he goes out with his brother. One thing leads to another and he finds himself being adopted by an Australian couple who raise him like their own child in Australia. Troubled by the haunting memories of his past and his family, the boy tries to trace back his village and finally goes back to his home after 25 long years. Saroo's story is a heart-wrenching drama that has some solid performances by Nicole Kidman and Dev Patel and will make you pour your eyes out.
10. Roxanne, Roxanne (2017)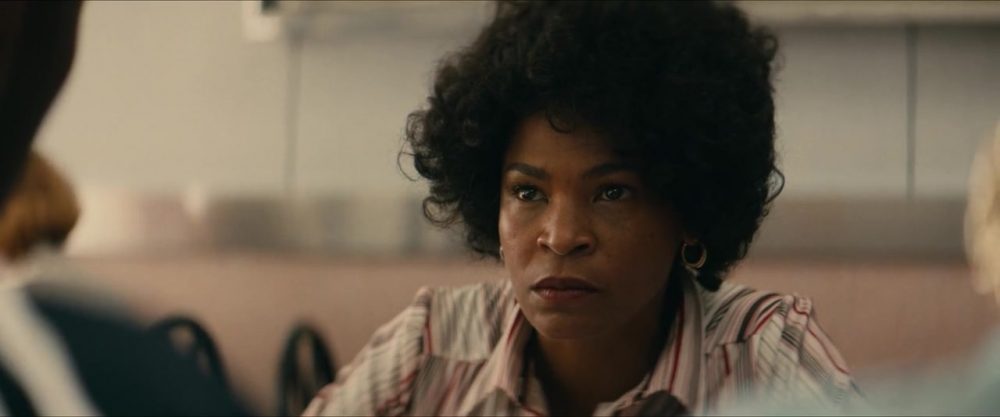 'Roxanne, Roxanne' is the biopic of Lolita "Roxanne Shante" Gooden who at the age of 14 struggles to become a hip hop sensation. Lolita had to juggle between providing for her family, defend herself from the dangerous streets of Queensbridge, NYC and make a life for herself that revolves around her passion. The film gives us more of an inside perspective of the artist's struggles and not an outside look at how she rose up to the billboards. It still is a watchable movie with some great acting performances.
9. Come Sunday (2018)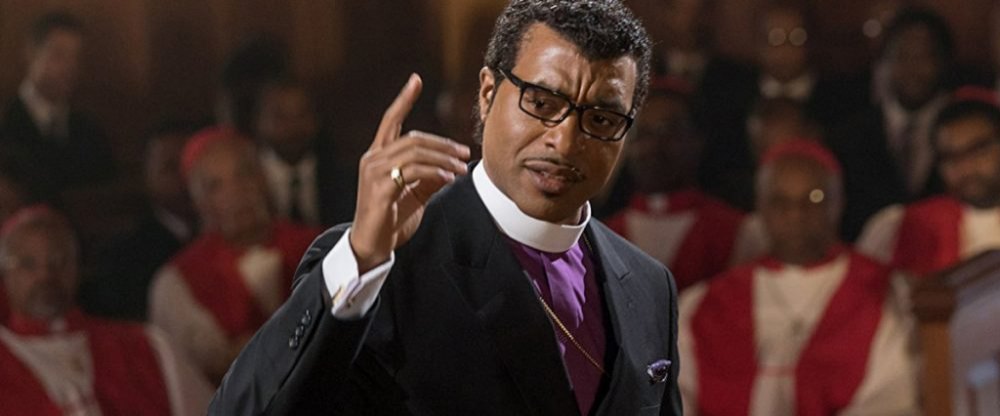 This film is based on an episode of the public radio series called 'This American Life'. The biopic is about an internationally renowned pastor who went by the name Carton Pearson. When Carton defied the morals of the church and started preaching that there is no hell, he found himself being ostracized by his own church and the Christian community who labeled him as an unorthodox non-conformist. The film has a lot of mixed opinions when it comes to the reviews because it goes against the religious values of a lot of people. But don't let the reviews fool you, this film is great and has some amazing cinematography with acting.
8. Milk (2008)
Starring Sean Penn and James Franco, 'Milk' tells the life story of Harvey Milk starting from his 40th birthday all the way up to his death. The film traces his journey as he struggles to fight for gay rights in the country as an activist and later becomes California's first gay elected official. The biopic also highlights his relationships with two men along the way and how the death of one really moves him. 'Milk' is an extremely moving film and will make you truly feel the struggles of Harvey Milk and all the gay activists of that era.
7. First They Killed My Father (2017)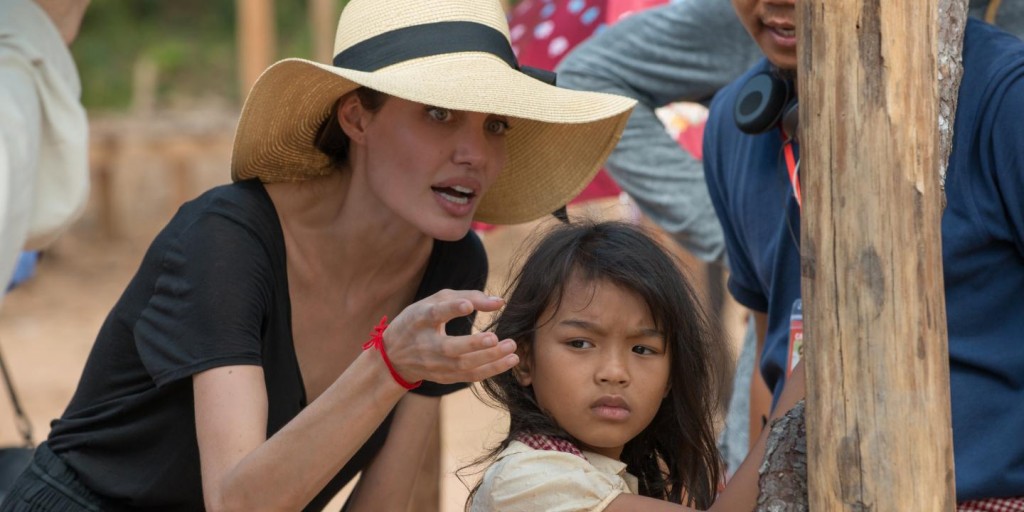 Directed by Angeline Jolie, this one is the true story of a 5-year-old girl named Loung Ung and her struggles with her family when the Khmer Rouge had taken over Cambodia in the year 1975. Their terrorizing rule led to the death of over 2 million Cambodians. The film shows how Ung and her siblings were sent to Labor Camps and were trained to become soldiers at such a young and delicate age. This film holds a great amount of historical accuracy and clearly, a lot of effort has been into portraying Loung Ung's story. It does not focus too much on showing the violence and gore prevailing at that time and instead shows the underlying terror and chaos during the time which makes this one a great watch.
6. Christine (2016)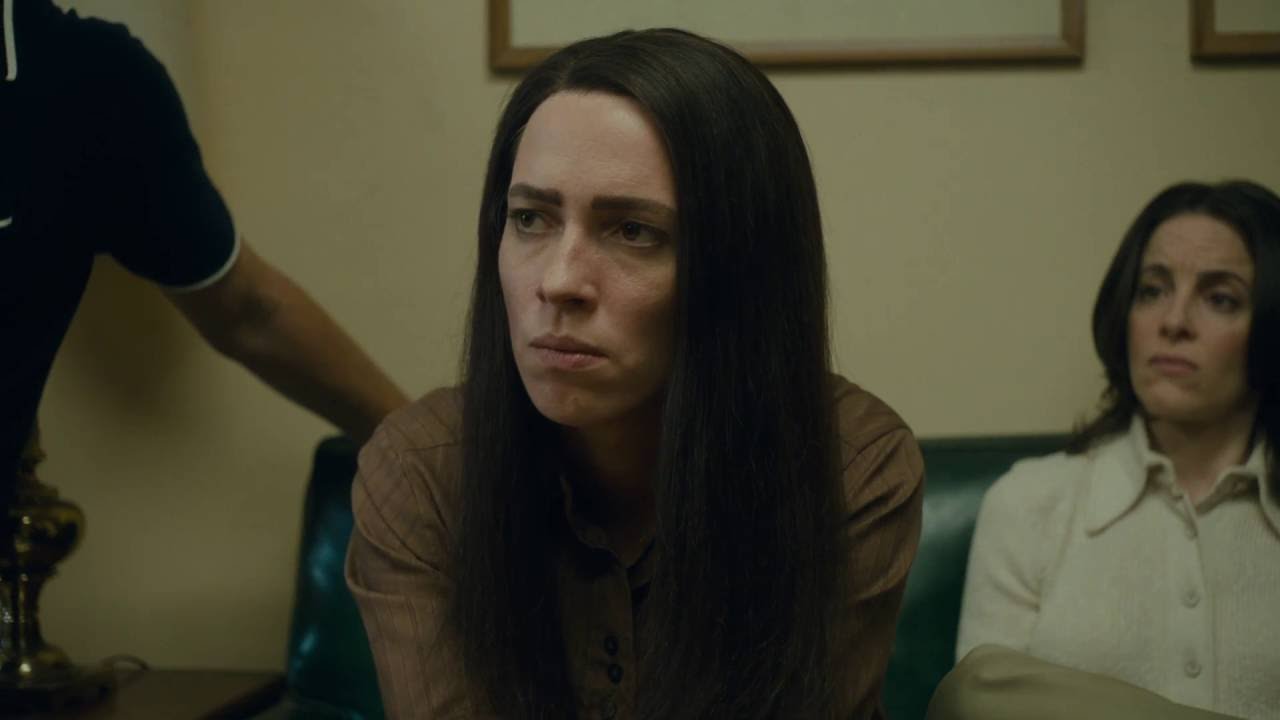 Christine Chubbuck was a TV reporter back in the 70s. This film tells her story by narrating her struggles as a working woman, pressures from her home and also her own depression. This film has been quite under the radar but deserves more appreciation. It tends to get inside your head with its depressing characters and storyline with uncomfortable slow burn throughout. Note that this movie can be triggering for those who are already going through something but overall, it's a very good movie with some brilliant acting.
Read More: Best Christian Movies on Netflix
5. Nowhere Boy (2009)
Aaron Taylor Johnson plays the role a teenage John Lennon who lives with his Aunt Mimi in Liverpool. John struggles to have a real relationship with his mother after the death of Mimi's husband and his mother introduces him to the world of music by gifting him a banjo. Amid family conflicts and drama, Lenon decides to pursue his passion and decides to start his own band. The film is directed by Aaron Taylor Johnson's wife Sam Taylor Johnson and offers a deep look at that period of time. It shows how certain events shaped up John Lennon into becoming the music sensation that he was and how the idea to start The Beatles came through.
4. Dallas Buyers Club (2013)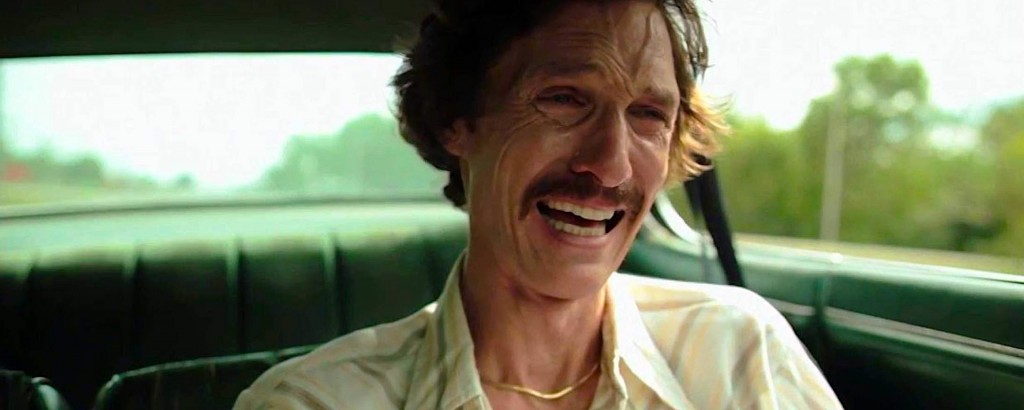 Starring Matthew McConaughey and Jared Leto, 'Dallas Buyers Club' is the truly touching story of a rodeo named Ron who lives his life in his own terms without ever caring about anyone around him. But his world turns upside down when he is diagnosed with AIDS and that's when he discovers a banned drug that could help him survive. Truly moved by the struggles of other AIDS patients, he decides to smuggle the drug and provide it to those in need. If you have ever questioned Matthew McConaughey's acting, then this movie will assure you of his brilliance and as for Jared Leto, this one is probably one of his best performances.
Read More: Best Horror Movies on Netflix
3. The King's Speech (2010)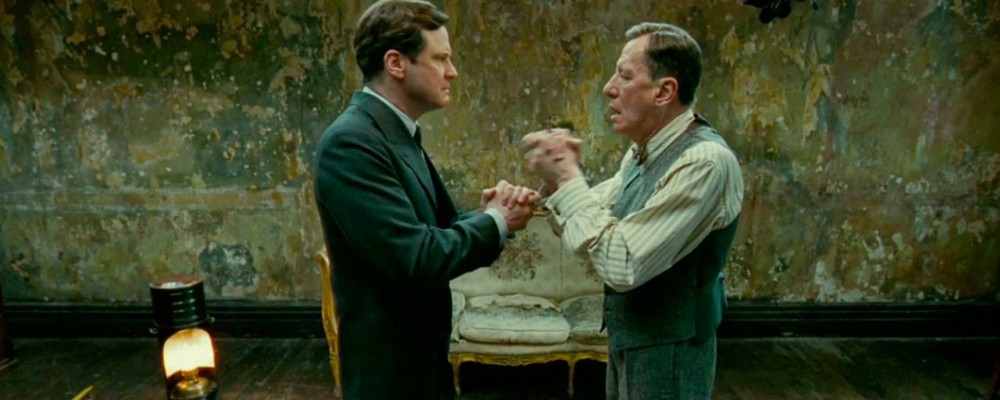 Set during the Second World War, 'The King's Speech' tells the true story of King George VI who suffered from some major speech disabilities. His stammering problems got in his way of proving himself to be a great leader. To help him with his dilemma, his wife hires a speech therapist who has some really unconventional yet effective methods of curing the King's stammering. Along the way, the therapist and the King develop a great bond and the King finally overcomes his disability to becomes the leader he always wanted to be.
Read More: Best Black Movies on Netflix
2. Lincoln (2012)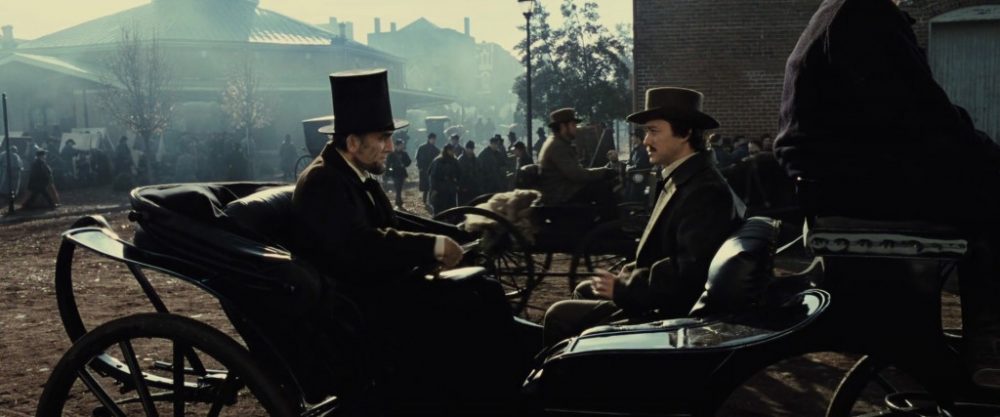 'Lincoln' gives you the most historically accurate insight into America's president's struggles to emancipate slavery during the American Civil War, Confronted by the nation and the members of his cabinet. Lincoln tries his best and races against time to get the approval votes from the Congress before peace arrives at the nation. Lincoln turned out to one of the most celebrated movies at the Oscars for its brilliant portrayal of the American hero Abraham Lincoln. This one surely sets a perfect standard for a biopic and certainly cannot be replaced by any other movies of the same theme.
1. Schindler's List (1993)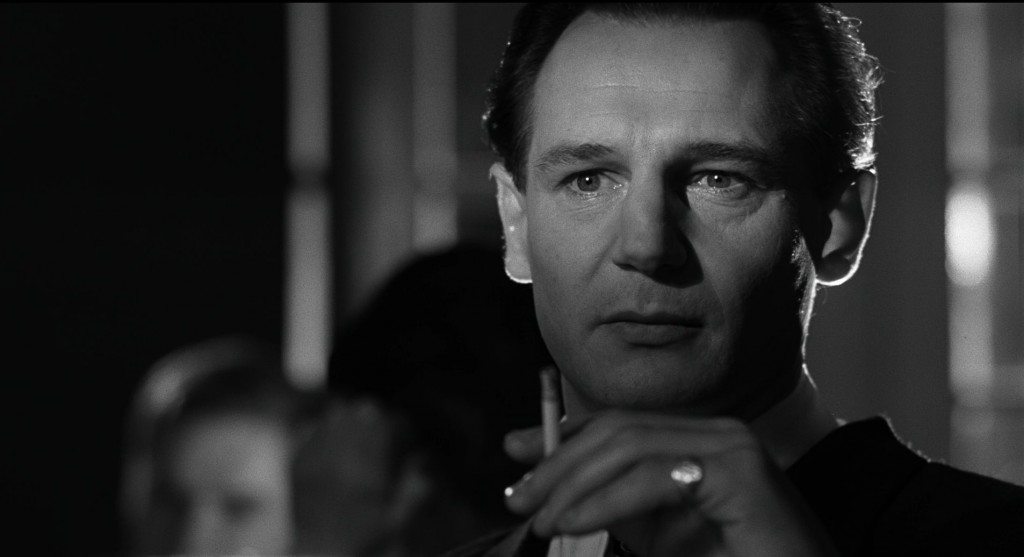 One of the best films in this genre, this classic narrates the heart touching story of a selfish businessman who, initially, only cared about his own benefits from any given situation, but turns into a hero when he starts empathizing with the Jews during the World War II and provides them a roof to hide under. He does this to protect them from getting gassed at the Auschwitz Concentration Camp and ends up saving the lives of more than a thousand Jews. A classic that deserves to be seen by every cinephile, it shows that there is good in all of us.
Read More: Best Suicide Movies on Netflix