'Neon Genesis Evangelion', also called 'NGE' in short, is one of the most influential anime series of the 90s and is well known for creating waves not just in Japan but in the west as well. Somewhere in the midst of the dying anime industry, in the mid-90s, 'NGE' was premiered for the first time. Now obviously, it did not reverse Japan's economic condition but it sure as hell resurrected the whole animation scene there. It created a path for a series of chain reactions that led to further growth in the animation industry.
Created by the highly acclaimed Gainax Studio, 'NGE' has mostly been praised by anime lovers and is often considered to be amongst the "masterpieces". But it has been a long time since it came out and our eyes have now feasted on some really amazing anime shows. Does it mean that this anime has lost its way or does it still deserve the admiration that it received back in the day? The answer to this is simple: Yes, it does!
The characters of 'Neon Genesis Evangelion' are complete wrecks and by wrecks, I am not referring to their character development. These characters are psychologically disturbed in the worst ways possible. On the surface, they walk around with normal faces but deep inside, they're all burdened by their past. What's even more interesting is the fact that I am talking about 14-year-olds here and not full-grown adults. This is what makes the characters of the show quite intimidating yet very intriguing. The character development goes so deep that one can even write long essays about all the main ones. Each of them goes through their own struggles and despite being protagonists, there are times when things do not go in their favor. Sure, the anime itself has a lot of fans but even the individual characters have huge fan followings who, even to this day, discuss what they love about their favorite ones.
All in all, 'Neon Genesis Evangelion' is one of the most complete and fulfilling anime series ever made. It has some really strong characters, a deep story, and art that deeply symbolizes the period during which it was released. There is no doubt that 'NGE' is going to stay in the world of anime for a very long time and its impact can still be felt on anime forums where fans, even today, are trying to completely understand the series and know more about it. If you haven't watched it yet, then, in all honesty, you are definitely missing out on something truly incredible.
Neon Genesis Evangelion Season 2 Release Date: When will it premiere?
'Neon Genesis Evangelion' season 1 premiered on October 4, 1995 and with a total of 26 episodes, it came to an end on March 27, 1996. This was followed by a movie sequel titled 'Neon Genesis Evangelion: The End of Evangelion', which was released on July 19, 1997. Though 'NGE' was quite popular and well-acclaimed, it never really became as popular as the other big names like 'Dragon Ball Z', 'One Piece' and 'Naruto'. The ending of the sequel movie and even the anime is quite conclusive, so it seems like there will never be a sequel to this one. At this point 'Neon Genesis Evangelion' season 2 release seems like a distant dream. There could be a remake in the future someday but we don't want to get your hopes up. So let's just be happy with what we have of this classic anime.
While it seems very less likely that the anime will ever be renewed for a season 2, fans of the series can still look forward to 'Evangelion 3.0+1.0' which is scheduled to premiere on June 27, 2020. To know more about it, check out our preview of 'Evangelion 3.0+1.0'.
Neon Genesis Evangelion English Dub:
The English Dub of 'Neon Genesis Evangelion' is available on Netflix.
Neon Genesis Evangelion Plot:
'Neon Genesis Evangelion' is set in the year 2015 where the world is on the edge of absolute destruction. The only ones who can now save the Earth are the members of Nerv, which is a special agency under the United Nations and their Evangelions, who are giant robots that are capable of destroying the angels who foresee the earth in ruins. The head of the organization named Gendou Ikari is looking for talented pilots who can operate Evangelions to their full potential. But finding them is not going to be an easy task because only a few extremely passionate humans will be able to handle the killer machines.
But no one would have ever known that it would be a 14-year-old Shinji Ikari (son of Gendou) who'd be a worthy pilot of an Evangelion. He not only proves to be a worthy pilot but also shows that he is the best out there, leaving the fate of the entire human race resting on his shoulders. Shinji's life begins where the life of mankind is about to come to an end. The big question is, will he be the hero that everyone expects him to be or will he meet the same fate as the others out there?
Neon Genesis Evangelion Characters:
Shinji Ikari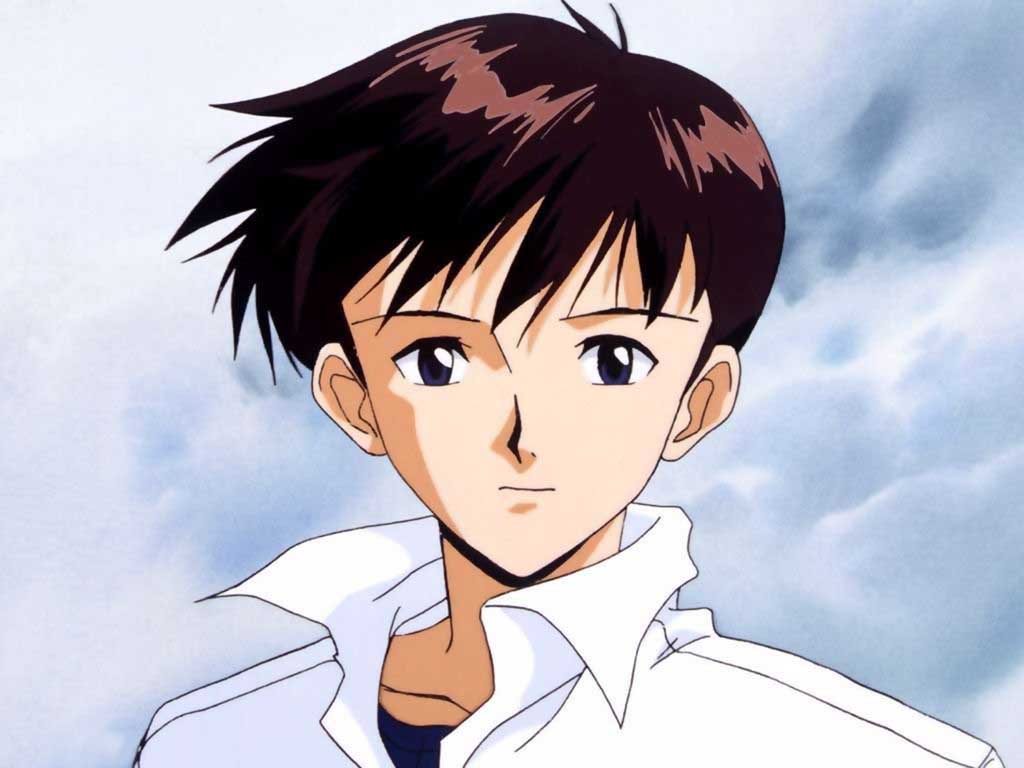 Shinji is the child of Gendou Ikari, who is the chief of the Nerv. Though he is Ikari's son, he was abandoned by Ikari 11 years ago, after his mother's death, which had forced him to live with his Sensei for 11 years. He came back only when he was summoned to Tokyo-3 to operate and Evangelion. Shinji has inherited most of his mother's traits and has medium brown hair that sways down his forehead. He has a skinny frame and often keeps his shirt tucked inside his pants, which shows that he is a very tidy person. Shinji is usually a laid back guy, who is very similar to the sensei he grew up with. Even when he is told to join the organization and operate an Evangelion, he does not hesitate at all. Though he initially denies that he cares about anyone's approval, it later becomes clear that he wants to prove to others that he is worthy of something.
Rei Ayanami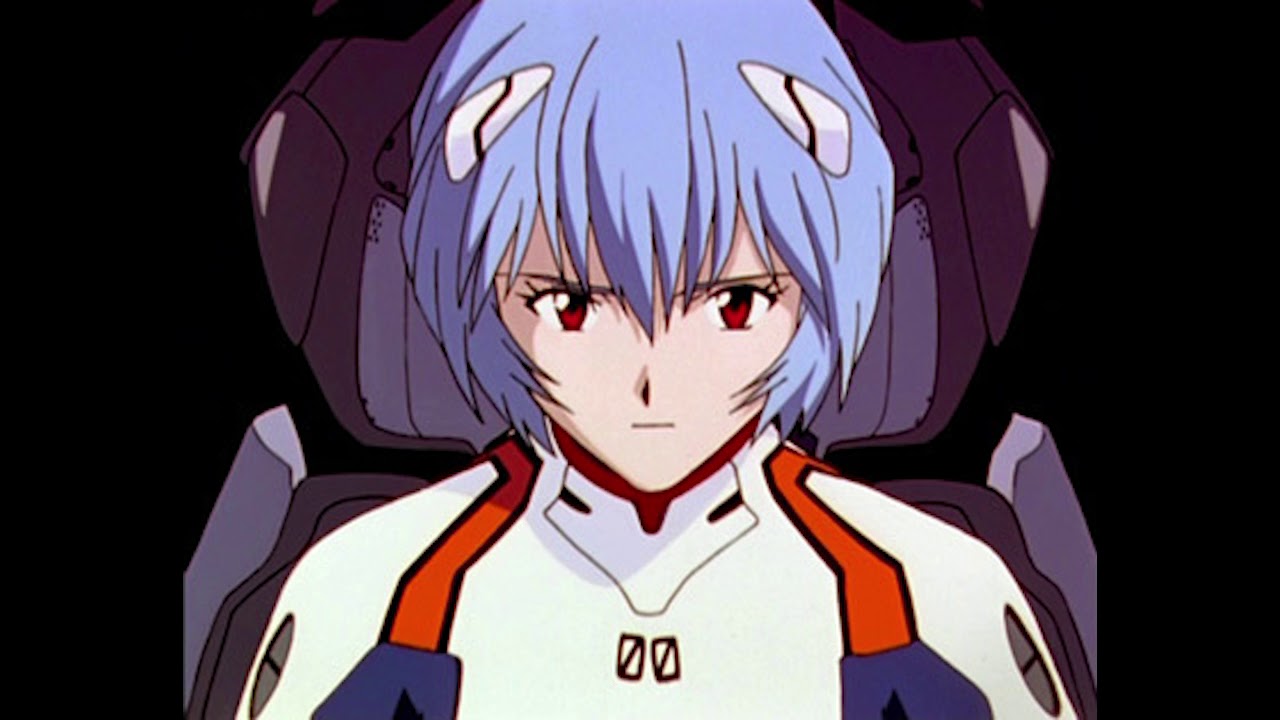 Rei Ayanami is one of the main female characters of the show, who is known for operating the Evangelion Unit 0-0. Initially, she seems like a mysterious character who pushes people away from herself. But later, her personality evolves and she starts getting more involved with the lives of those around her, especially with Shinji. She sports short blue hair with bangs and has red eyes. In the beginning, Rei seems very withdrawn from her outside environment and rarely speaks to anyone. She displays immense loyalty towards her team but often walks around with a very blank expression. Even the place where she lives has a very bland vibe to it and lacks even the most basic furniture. She later starts to open up a little and displays genuine emotions. People often say that she looks really attractive but her lack of personality is quite a turn-off.
Misato Katsuragi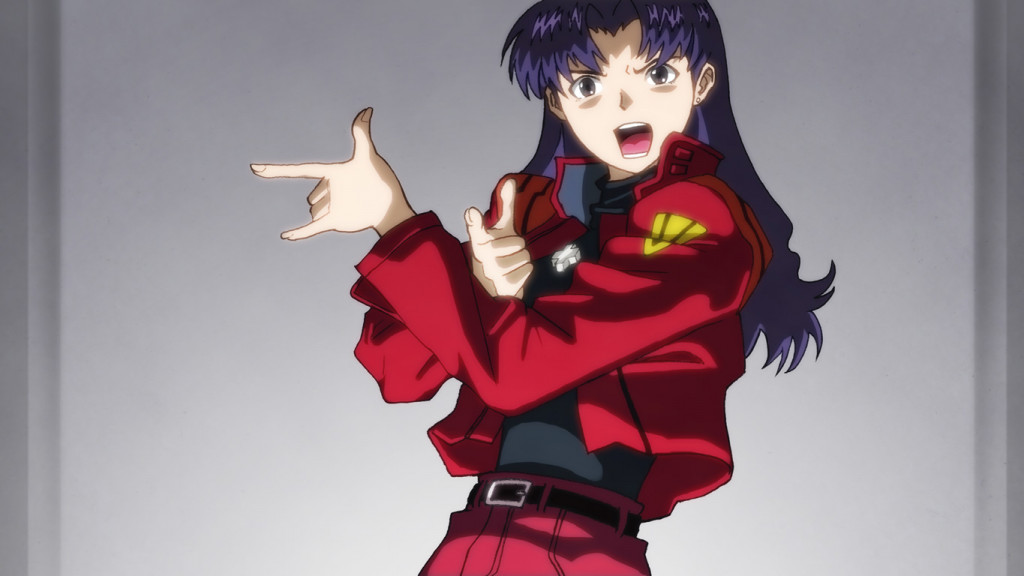 Misato is the operation director at the NERV, who is initially ranked as a Captain but later gets promoted to Major. Her main job at NERV is to act as a field commander of the Evangelion pilots and also to create battle strategies for them. She is a young attractive woman who wears all kinds of fancy clothes and is usually seen wearing a cool red jacket. She has long wavy purple hair that contrasts her light brown eyes. Misato shows some really good leadership skills, proving that she very well deserves to be where she stands in the organization. Certain flashbacks show that she has had a very tragic childhood but despite all the odds that were against her, she managed to prove herself that she is no less than anyone else.
Read More in Anime Preview: Mahou Shoujo Madoka Magica Season 2 | Bungou Stray Dogs Season 3