After acquiring Fox Studios, Disney has undoubtedly become the biggest media conglomerate in the world, completing their Marvel set and leaving only Spider-Man beyond their possession. With Marvel, Fox, Pixar and several other production studios under their helm, Disney is all set to conquer world cinema. It all started with Walt Disney's dream to create a company which can entertain its customers in every way possible. On this Children's Day let us present a list of top live action Disney movies all the way from Mary Poppins to Beauty and the Beast. Live action fans enjoy. Animation fans stay tuned. Cheers.
15. Enchanted (2007)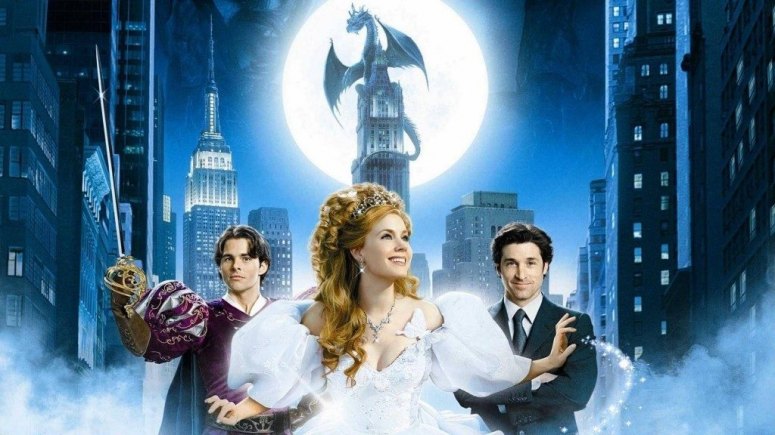 Giselle, a fairy tale princess, is about to marry a brave and noble prince. However, the fairy tale takes a turn for the worse when the evil queen throws Giselle out of the fairy world into the real one. In the real world where there is no happily ever after and people don't respect love, Giselle finds it challenging to live. She finds true love in the face of a troubled and flawed lawyer who starts believing in the power of love when Giselle comes into his life. Watch the clash of fiction and harsh reality, as two people from entirely different worlds fall in love with each other.
Read More: Best Prison Escape Movies of All Time
14. Pete's Dragon (2016)

Six years after living in a forest Pete is found by a forest ranger Grace. Grace finds out that Pete lost his parents five years ago after which he had been living on his own in the vast jungle. When Grace asks how Pete survived all those years Pete talks of a friend called Elliot who is a dragon. When Grace doesn't believe him, Pete sets out to find his beloved dragon to prove he is not insane and that he was saved by one of the most vicious animals in the world.
Read More: Best Death Movies of All Time
13. Alice in Wonderland (2010)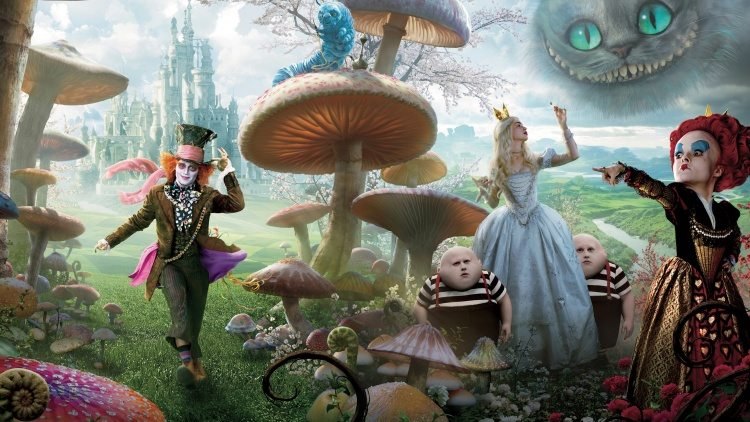 From the eccentric director of Edward Scissorhands and an expert in the field of psychedelic movies comes a brand new rendering of a familiar tale. Alice in Wonderland written by Lewis Carroll is perhaps one of the few trippy children stories. Adding to it his own mixture of eccentricity and cheekiness, Tim Burton makes this movie a little bit more enjoyable. Now 19 years old, Alice has gone back to the Wonderland in search of her childhood. She again meets her best friends Mad Hatter and White Queen and in the process realises her true destiny. With brilliant acting performances from Helena Bonham Carter, Mia Wasikowska and of course Tim Burton's favourite Johnny Depp, this film is sure to give you a headache; a positive one (I hope).
Read More: Best True Story Movies of All Time
12. The Sorcerer's Apprentice (2010)
What do you do when your best-friend steals the girl you loved with all your heart, and you have no option but to be trapped in your solitude all your life. Accept defeat right? But what if your life is endless, and you are a sorcerer trained by Merlin himself. Well, the matter will undoubtedly become complicated. Back to get his vengeance from Balthazar Blake is Horvath his best friend and arch-nemesis. Both of them were Merlin's apprentices and are searching for the Prime Merlinean, the reincarnation of Merlin. The Prime Merlinean Dave, a teenager who wants to live a simple life and impress his crush, finds himself stuck between two stubborn magicians. With Morgana the evil witch about to wake up again, how will Balthazar and Dave save the world?
Read More: Best Spy Movies of All Time
11. National Treasure (2004)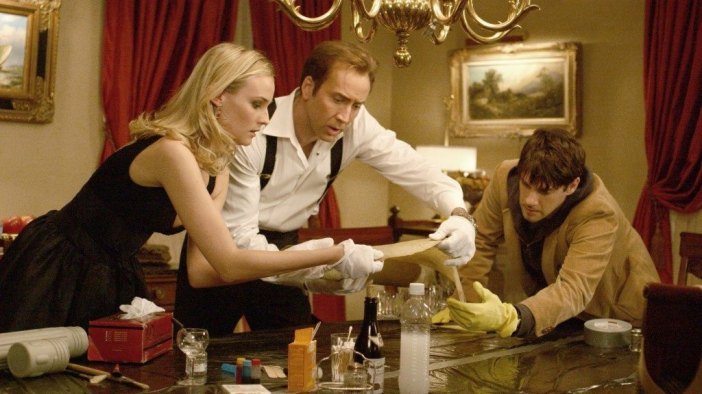 A Disney favourite, National Treasure stars Nicolas Cage and Diane Kruger in the titular roles. Benjamin Gates is a brilliant historian who belongs to the famous or rather infamous Gates family. A renowned treasure hunter Ben is searching for the lost Templar treasure to prove that his grandfather was right about the treasure. Standing in his way is not only the FBI but also a goon and fellow treasure hunter who doesn't share Ben's moral values. Can Ben and his newfound friends help him in deciphering the clues which nobody in 200 years has been able to crack?
Read More: Best Hipster Movies of All Time
10. The Princess Diaries (2001)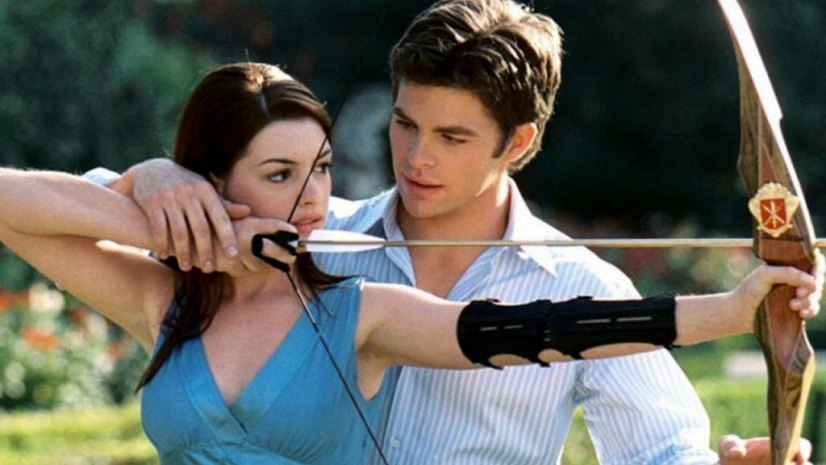 Mia Thermopolis is an average and shy American teenager who has no idea what to do in her life. With average looks and below average social skills, Mia tends to be in a cocoon of her own far from the real world. However, she is thrown into the real world when she is visited by her long-lost grandmother who claims Mia is the princess of the kingdom of Genovia. Watch what happens when an inexperienced teenager is given the responsibility to handle an entire country without any instruction manual, while she falls in love with the enemy.
Read More: Most Complex Movies of All Time
9. Cinderella (2015)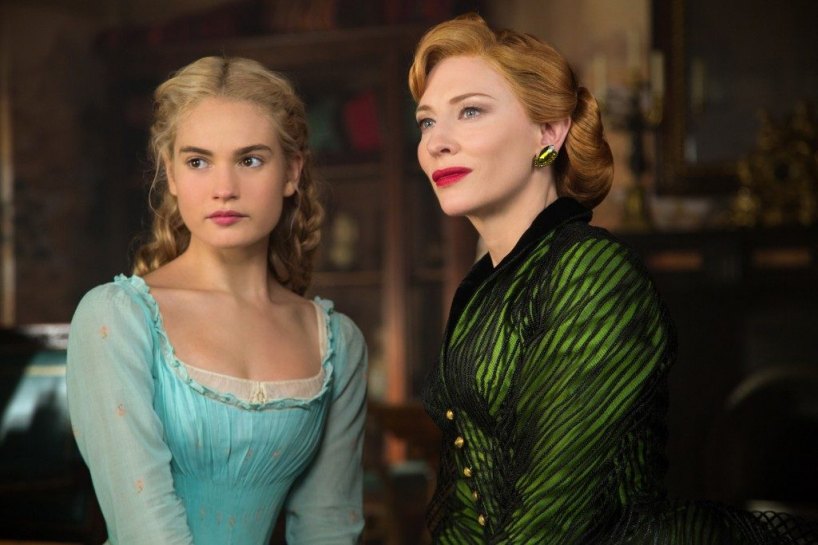 Watch the epic story of Cinderella come alive on the silver screen with Lily James and Cate Blanchett in the lead and Helena Bonham Carter as the fairy godmother. Disney takes the famous fairy tale of Cinderella and presents it in a grand fashion to take the audience's breath away. An orphan and poor girl, Cinderella dreams of becoming just like her mother. Her fairy godmother takes her to a ball where she loses her glass sandal to a prince. Searching for the beauty who took her heart away in a dance, the prince searches for the owner of the glass sandal not knowing that the girl of her dreams is living in a small hut battling with fate and poverty. A fairy tale masterpiece from the masters of fairy tales.
Read More: Best Kidnapping Movies of All Time
8. Maleficent (2014)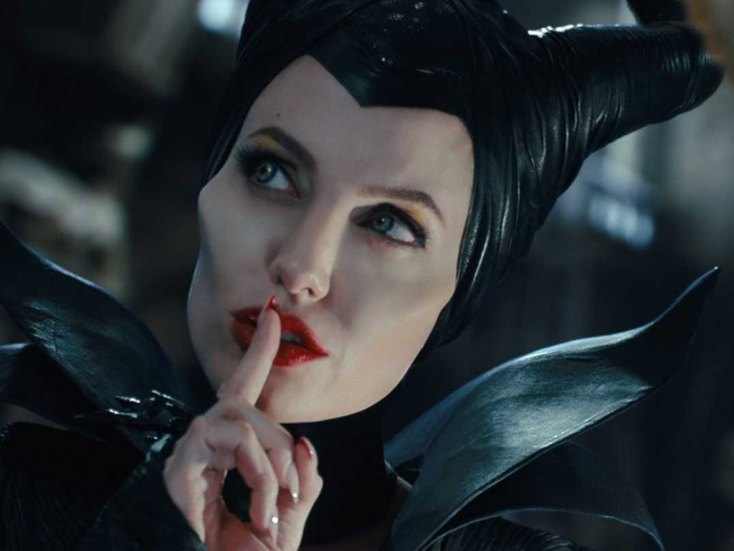 A twist to the renowned fairy tale of Sleeping Beauty this is Maleficent. Instead of focusing on the ultra sleepy heroine the movie tells the story from the point of view of her archnemesis the big evil witch Maleficent. With a broken heart Maleficent, the most powerful fairy in the kingdom marches to the castle and to get her vengeance on the king curses his newborn child. But as time progresses, she falls in love with the little and innocent child. Is Maleficent the real culprit or just a victim herself?
Read More: Best Directorial Debuts of All Time
7. The Chronicles of Narnia (2005)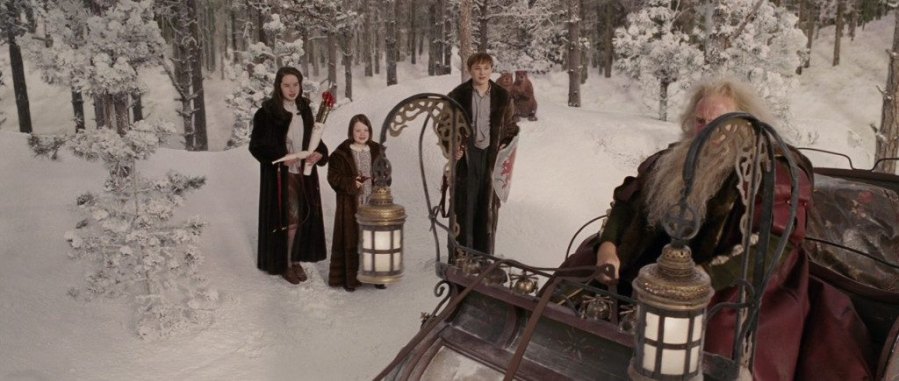 A live action masterpiece by Disney based on the works of C.S. Lewis, Chronicles of Narnia is one of a kind. Let the movie take you to the world of Narnia where animals speak, children are kings and queens, and an evil witch is thirsty for your blood. Interested? When a small girl Lucy finds a secret passageway to the kingdom of Narnia in her family house's wardrobe, she and her three siblings are introduced to a strange world full of magicians, fairies, talking animals and Aslan, the great lion. To save the kingdom of Narnia and its innocent residents from the wrath of the White Queen the little kings and queens will have to go further than their abilities allow them. One of the most famous and must-see action movies by Walt Disney Productions.
Read More: Best Directorial Debuts of All Time
6. Pirates of the Caribbean Series (2003)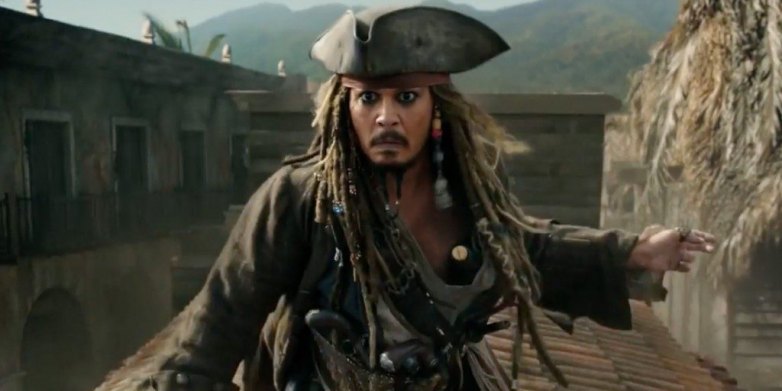 Fear not, for Captain Jack Sparrow is here. This world-famous live-action series of Disney has not only put Johnny Depp's eccentricities on the map but also given a brand new and entirely different cinematic experience to the world audience. The series starts with William Turner, a poor but proud son of a pirate who is searching for his long-lost father. Fallen in his love is Elisabeth, daughter of a governor who is not supposed to be seen with William. When a band of undead pirates and the infamous Captain Jack Sparrow arrive on the scene, the lives of these confused lovers get entangled in a swashbuckling adventure.
Read More: Best Movie Monologues of All Time
5. Bridge to Terabithia (2007)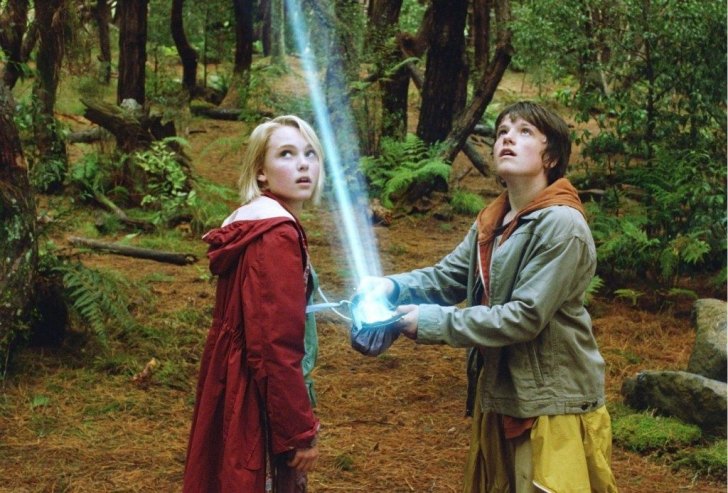 Jessie and Leslie are shy introverts who don't talk to anyone and prefer being by themselves. When they find each other in the hustle and bustle of school, they build a new world for themselves. They bunk school and go to a creek to create a new world for themselves full of magic and love using their overactive imagination. However, disaster strikes when Leslie disappears without any warning. What will the ruler of the kingdom of Terabithia do when his real love and imaginary world collide with each other?
Read More: Best Drug Movies of All Time
4. Beauty and the Beast (2017)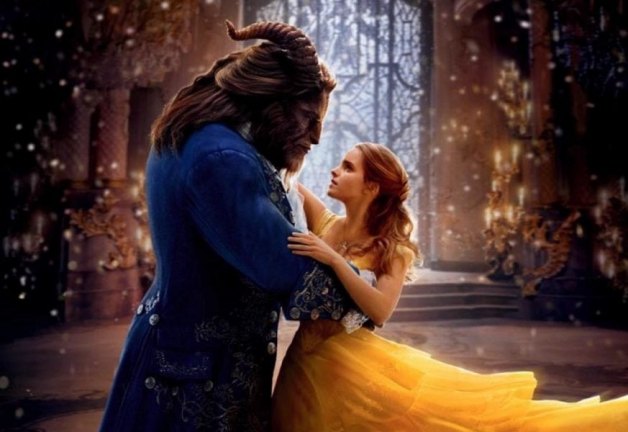 A live action version of Disney's Broadway show, Beauty and the Beast is a story which will gobble you up and render you immovable. From the superhit broadway show comes Belle, an independent thinking girl who is trying to find her place in the world and a way to get out of her boring life. When her father is kidnapped by the famed beast of the forest, she puts her life on the line and sacrifices her self to save her father. However, her fear melts away when she realises that the cruel Beast is just a cursed individual who is searching for his true love. Watch Belle descend the staircase of love in her iconic yellow dress and sing the song as old as rhyme, with her beloved Beast.
Read More: Best Holocaust Movies of All Time
3. Saving Mr Banks (2013)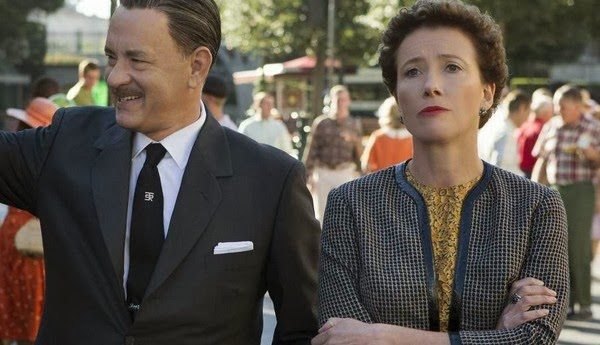 When the daughters of Walt Disney -yeah the real ones- urge him to make a movie on their favourite character Mary Poppins, he sets out to fulfil his promise. However, it would take more than 20 years for the king of the world's largest media conglomerate to keep his promise because the creator of Mary Poppins is as stubborn as writers come. Not ready to let go of the character who is very close to her heart, Miss Travers doesn't want Mary to become a joke on the silver screen. Watch as Walt Disney tries to persuade Travers while realising that the morbid story of her childhood is not entirely different from his own. This is a semi-biographical take on both Walt Disney's and Mary Poppins' life.
Read More: Best Serial Killer Movies of All Time
2. Mary Poppins (1964)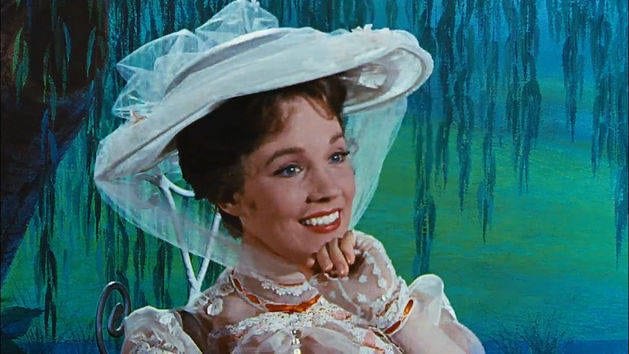 A 1964 movie based on the famous children's book Mary Poppins, this movie was a dream of Walt Disney. Set in the Banks household, the film tells the story of two children Jane and Michael who are fed up with their parent's busy lives. When a magical nanny by the name of Mary Poppins arrives at their doorstep, a ray of hope enters their home. With her magical remedies and cheeky tricks, Mary teaches the parents to love one another and the importance of family. Starring Julie Andrews this one is a must see for the fans of Disney live action movies.
Read More: Best Conversational Movies of All Time
1. The Jungle Book (2016)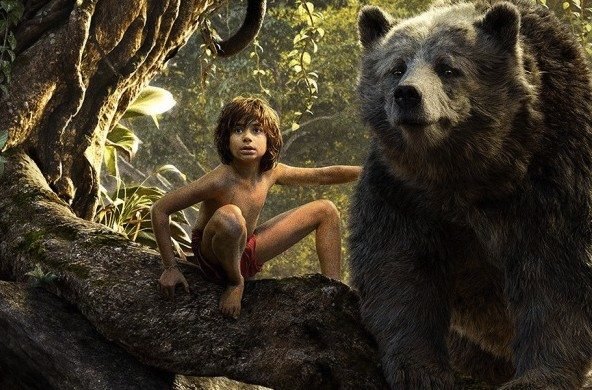 One of the top-earning movies of Walt Disney Studios and undoubtedly the best live-action version of the Jungle Book written by Rudyard Kipling, this one broke every cinematic record. In India, where Hollywood movies cross the 20 crore mark with difficulty, Jungle Book made close to 200 Crore. A cult classic and crowd favourite, this film follows the iconic story of Mowgli the man-cub who is raised by the wolves after the antagonist Shere Khan kills his father. Now all grown up Mowgli is trying to find his place in the jungle as a result of which he is ousted from his pack. Roaming across the wilderness Mowgli meets many animals like Bagheera and Baloo along with Sher Khan who wants to finish the task of killing him. With a brilliant plot and slight twists to get the audience involved, the Disney version of Jungle Book takes the best parts of this wild story and builds them into an unforgettable film. Starring Hollywood giants like Scarlett Johansson, Idris Elba, and Ben Kingsley this Disney story is a must-see for every kid, adult, and oldie.
Read More: Best Pirate Movies of All Time