Created by Alec Berg and Bill Hader, 'Barry' is a highly acclaimed black comedy show that won two Primetime Emmys. It debuted on HBO on March 25, 2018. Hader also stars as the eponymous protagonist, who is a native from the Midwest and a hitman by profession. Things take an interesting turn when he travels to Los Angeles on an assignment and ends up joining an acting class. 'Barry' chronicles the life of this assassin. Discovering a new passion for acting, he now wishes to leave behind his past and embrace a new life.
If you have watched this show, then you must be already missing the antics of this adorable hitman. As he yearns to bid farewell to his older days and welcome a fresh beginning, we cannot help but admire his several quirks. So, in order to help you fill the void that's left behind after watching all of its episodes, we have come up with a special compilation for you. Here's the list of best shows similar to 'Barry' that are our recommendations. You can watch several of these series like 'Barry' on Netflix, Hulu or Amazon Prime.
10. The Sopranos (1999-2007)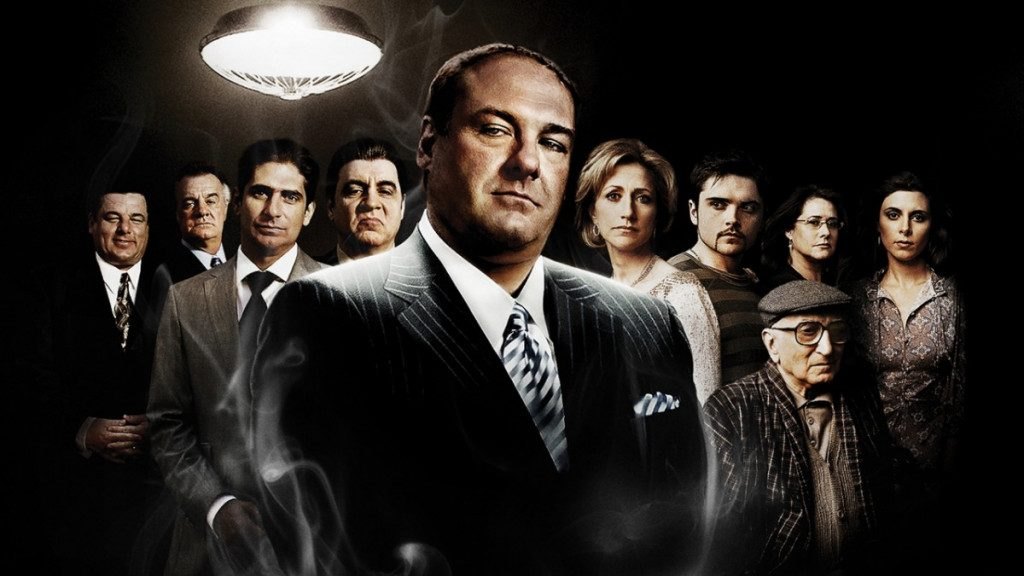 'The Sopranos', created by David Chase, is perhaps the most iconic TV show of all time. It is centered around an Italian-American mobster, Tony Soprano, residing in New Jersey. Because of his role as a crime lord, he faces several challenges in balancing his family life with his demanding profession. Most of his worries are explained during Tony's therapy sessions with his psychiatrist, Jennifer Melfi. Other notable characters featured on the show are Tony's family members, mafia colleagues, and business rivals.
9. Killing Eve (2018-)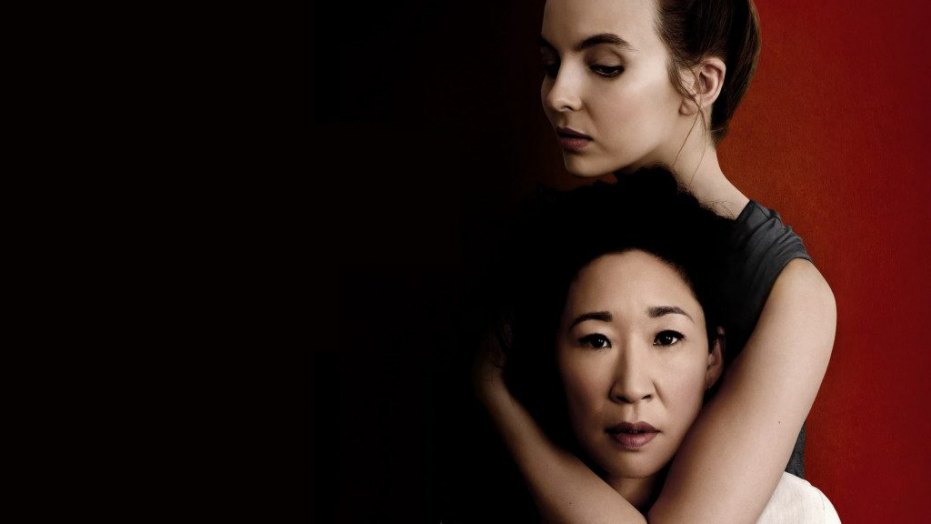 'Killing Eve', a British drama series, stars Sandra Oh and Jodie Comer in the lead roles. It is adapted from the novella series, named Codename Villanelle, written by Luke Jennings. The plot focuses on an MI5 official, Eve Polastri, who is on a mission to apprehend the genius psychopath and assassin, Villanelle. In this cat and mouse chase, the two characters cannot help but become obsessed with each other.
8. Fargo (2014-)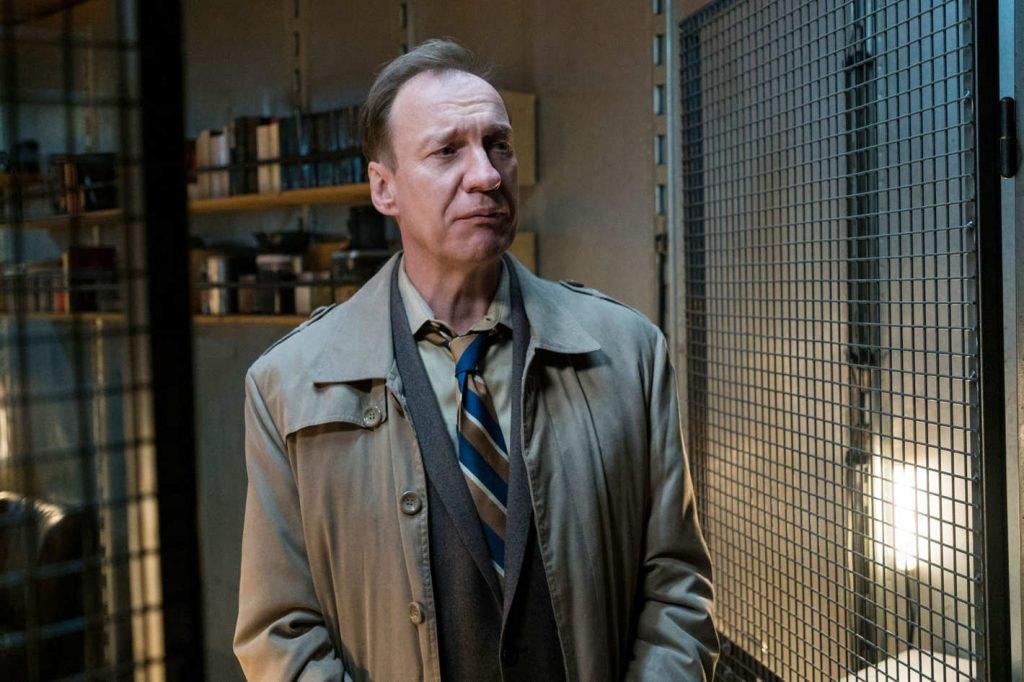 'Fargo', a dark comedy, anthology crime drama series, is inspired by the eponymous 1996-released movie. Created and written by Noah Hawley, it premiered on FX on April 15, 2014. Each season tells a different story and takes place in a different time period. 'Fargo' introduces us to Lester Nygaard, an insurance salesman, who leads an uneventful, monotonous life with his dull, boring wife. This is when he meets Lorne Malvo, who convinces him to accompany the latter on the search of a notorious serial killer.
7. Cleaners (2013-14)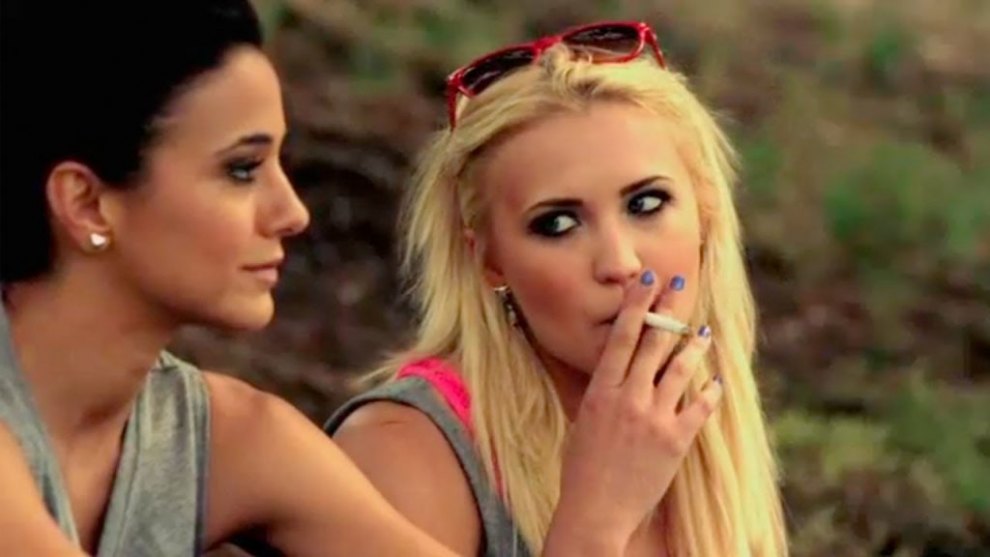 Directed by Paul Leyden and created by Leyden, alongside Morgan O'Neill, 'Cleaners' stars Emmanuelle Chriqui, Emily Osment, David Arquette, Gina Gershon, and Missi Pyle in major roles. It debuted on Crackle on October 3, 2013, and introduces us to two stunningly gorgeous women, Veronica and Roxie, who are, in fact, ruthless, extremely well-trained, and adept contract killers. They work for their boss, Mother, and after one of their assignments goes wrong, they end up being pursued by the FBI. Now, with even their boss's assassins out to hunt them down, the duo must battle all odds in order to be alive. Although they somehow manage to flee to the Caribbean island, after two weeks, Veronica and Roxie realize that they have not been successful in leaving behind their past yet. The duo has to stop a major drug cartel while evading Mother. Amidst the events, the FBI is also on a mission to track down Mother.
6. Get Shorty (2017-)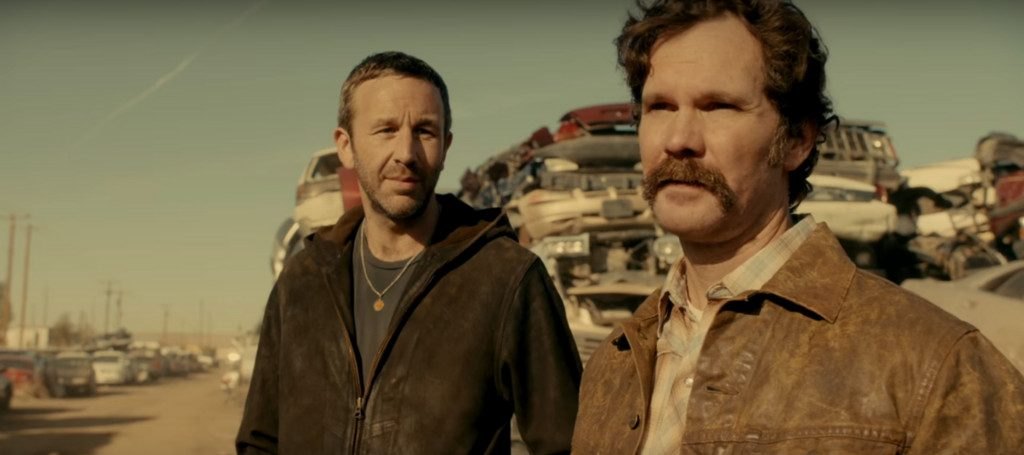 'Get Shorty', based on Elmore Leonard's 1990-released novel of the same name, debuted on Epix on August 13, 2017. Created by Davey Holmes and starring Chris O'Dowd, Ray Romano, Sean Bridgers, Carolyn Dodd, Lidia Porto, Goya Robles, Megan Stevenson, Lucy Walters, and Sarah Stiles, it follows the plot introduced in the eponymous 1995 film, which is also based on the novel. The story is about a gangster who dreams of producing a film. Comic and witty, with a dark undertone. 'Get Shorty' introduces us to Miles Daly, who lives in Nevada and works as muscle for a murderous crime ring operating in the region. Because of his daughter, he wishes to turn into a movie producer and leave his previous profession behind. But after he reaches LA, he realizes that his criminal world has also tagged along with him. Daly partners with Rick Moreweather, who produces low-quality films and helps him navigate the life of Hollywood.
5. Golgo 13 (2008-09)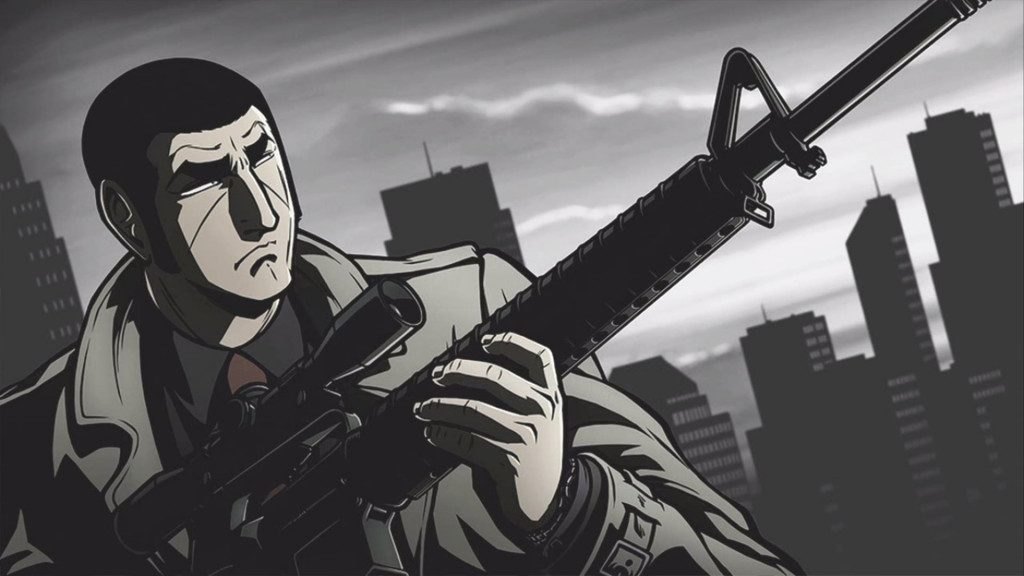 'Golgo 13' is a Japanese manga series, written and illustrated by Takao Saito. It is about the eponymous character, who is a professional assassin for hire. The show, which is the fifth best-selling manga series in history, is adapted into an anime television series that goes by the same name. Produced by The Answer Studio, it debuted on TV Tokyo on April 11, 2008, and concluded on March 27, 2009. Spanning 50 episodes, the series, like its manga counterpart, chronicles the life of the titular assassin and follows his various assignments across the country.
Read More: TV Shows Like Easy
4. Nikita (2010-13)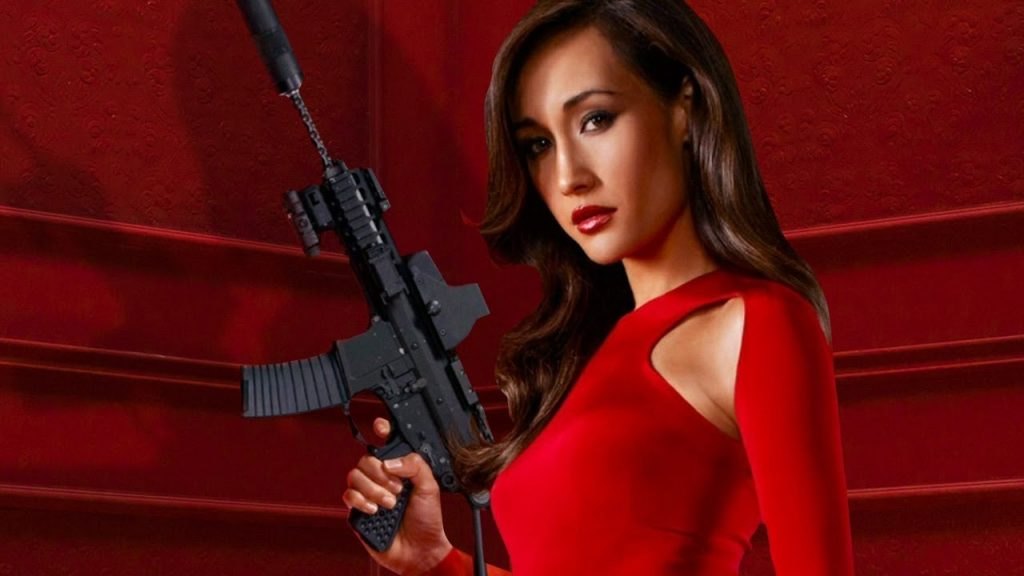 'Nikita' debuted on CW on September 9, 2010, and concluded with its finale on December 27, 2013. Adapted from Luc Besson's, 1990-released movie, 'Nikita', it is a revival of the original 1997 TV series, titled, 'La Femme Nikita.' The show revolves around Nikita, who manages to escape from the secret government-funded organization called "Division". She stays in hiding for three years, after which she returns to take down the establishment. The cast members featured across the seasons are Maggie Q, Lyndsy Fonseca, Shane West, Aaron Stanford, Melinda Clarke, Xander Berkeley, Noah Bean, Tiffany Hines, Ashton Holmes, Dillon Casey, and Devon Sawa.
Read More: TV Shows Like Elementary
3. Hit & Miss (2012)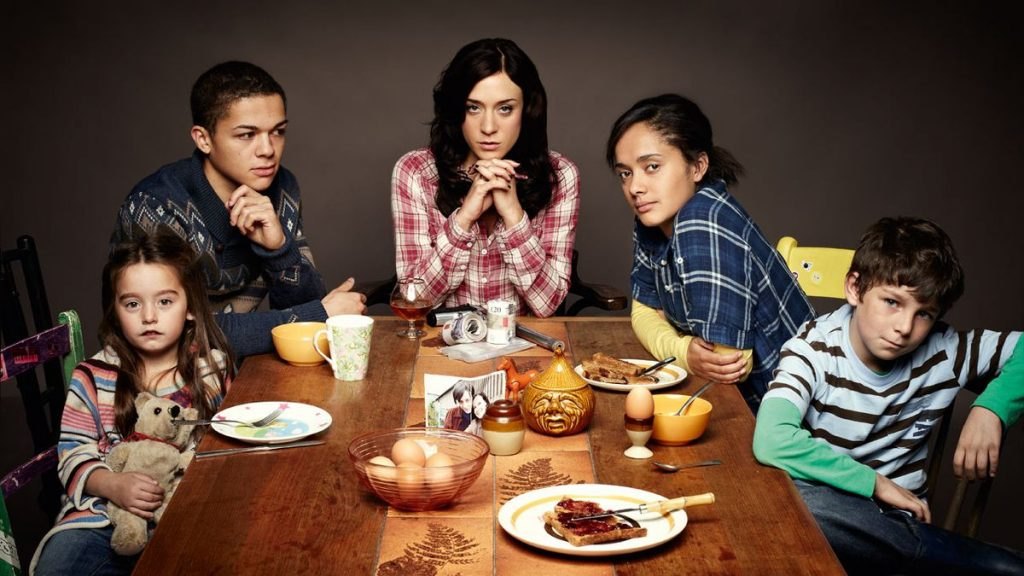 'Hit & Miss' is about an intersex contract killer, portrayed by Chloë Sevigny. Created by Paul Abbott, this British drama aired on Sky Atlantic in 2012. When Mia, a transgender assassin, discovers that she is a father to a son, Ryan, she remembers her ex-girlfriend, Wendy. The latter has died from cancer and has left Ryan (plus his three half-siblings) under the guardianship of Mia. Now, after being named as a guardian for four kids, she goes to live with them in a rural farmhouse in Yorkshire. While working as an assassin, Mia currently has to shoulder her additional responsibility and the other duty of being a parent.
Read More: TV Shows Like Taken
2. Strike Back (2010-)
'Strike Back', an action-adventure and spy-drama, is adapted from the eponymous novel written by Chris Ryan, a novelist and a former soldier from the Special Air Service. The series premiered on Sky One on May 5, 2010, and chronicles the activities of Section 20, a secret wing of the British Defence Intelligence service (DI). This team is behind the execution of several high-priority, risky and sensitive international events.
Read More: TV Shows Like 30 for 30
1. Sr. Avila (2013-18)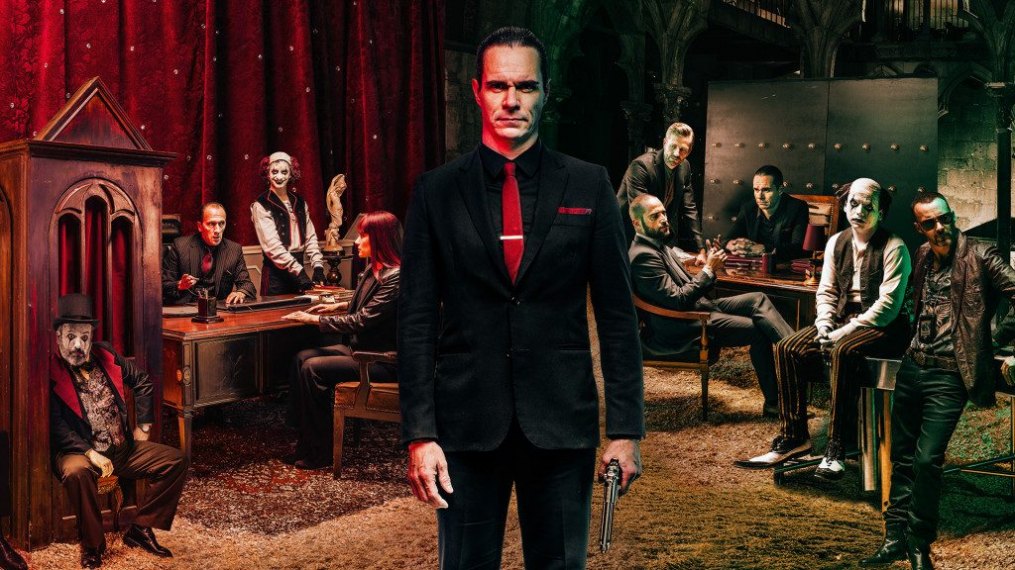 'Sr. Ávila', created by Marcelo Slavitch and Walter Slavitch, is a Mexican television series. It introduces us to Roberto Ávila, who works as a regular life-insurance salesman, and is also a dedicated father and a loving husband. But he leads a dual life — he is also a crafty hitman. Now, when he decides to open and run his own organization of contract killers, his hidden life quickly comes to the surface. Directed by Fernando Rovzar and Alejandro Lozano, 'Sr. Avila' chronicles the ups and downs in the life of the eponymous protagonist as he takes the most difficult decisions in the criminal underworld. Written by Walter and Marcelo Slavich, it aired on HBO Latinoamérica from 2013 to 2018.
Read More: TV Shows Like Dear White People