For a certain section of the audience, one of the most pleasing things to watch in a movie or a TV show is a well-crafted action sequence. To shoot an action sequence perfectly, it takes immense patience, fitness, creativity, and dedication. For example, the action sequences in Jackie Chan's 'Police Story' or the earlier wuxia films are a treat to behold. There are several films and TV shows that revolutionized this genre. And there are also several sub-genres of action films which have sprung up as the history of visual entertainment flourished. Action sub-genres can be divided into combat sports movies, martial arts, army films, gangster films, etc.
With the advent of computer graphics and CGI, the action shown in films and TV shows has also changed, and now a lot of supernatural elements can be added to them, like we often see in high-budget action films like 'Avengers' (2012), 'Kong Island' (2017), and others. With this development of the genre and the many technological advancements boosting it, action TV shows have taken on a life of their own in recent years. If you enjoy action series and are looking for some good recommendations, then you have come to the right place. Here's the list of really good action shows on Netflix that are available to stream right now:
9. Person Of Interest (2011-2016)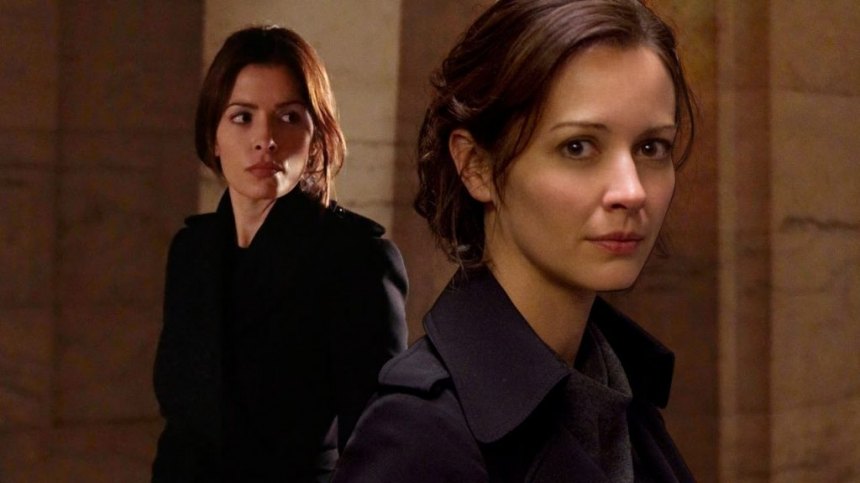 Created by Johnathan Nolan, 'Person Of Interest' stars Michael Emerson and Jim Caviezel in the leading roles. Emerson's character Harold Finch is a billionaire reclusive innovator who has been assigned the task of inventing a computer by the US government which can monitor all video surveillance feeds throughout the country. This allows the government to understand whether there is a planned terrorist attack around the corner, and take preventive measures as required.
However, the computer can also detect other crimes that are happening daily, but the government has asked Finch to delete all data of the other crimes. But Finch cannot live with the fact that he knows about so many other crimes happening in the city but cannot do anything about it. So, he hires former CIA agent John Reese (Caviezel) to take action in these matters and prevent the crimes from happening. The reason for hiring Reese is that besides being a highly trained secret agent, the government has also presumed that he is dead. All the five seasons of the show met with positive critical acclaim.
8. Spartacus (2010-2013)
This show tells the story of the greatest Roman gladiator — Spartacus. Before he joined as a gladiator, Spartacus was a simple Thracian villager whose village was plundered and he was captured along with his wife by a Roman military general called Claudius Glaber. With his wife being thrown into slavery, Spartacus was destined for the death penalty. But the four gladiators who were sent to kill him end up getting killed by him. This naturally brings Spartacus to the notice of the Romans, who, instead of killing him, start training him as a gladiator. He is purchased by a Roman nobleman called Batiatus. Fearing that Spartacus will not be eager to take unnecessary risks as long as his wife is alive, Batiatus gets her killed. It is only much later that Spartacus finds out the reason for his wife's death.
Meanwhile, Spartacus becomes a champion gladiator whom nobody is able to defeat. Finally, when Spartacus does come to know the reason for his wife's death, he gathers some of his gladiator friends and revolts against Batiatus. The series won two Saturn Awards and received mostly positive reviews from critics.
7. World War II In HD Color (2008-2009)
'World War II In HD Color' is one of the most fascinating documentations of war you can ever watch. The series is divided into 13 episodes and through rare, unseen video footage of WWII and narrator Robert Powell's elucidations, we get an all-encompassing view of the war that ravaged the lives of millions all around the world. The series starts with Hitler's rise after WWI, the establishment of the Nazi Party and its increasing popularity. The show then portrays a picture of increasing right-wing extremist tendencies across the world — the rise of Franco in Spain, Mussolini in Italy and of course, Hitler himself. Each important battle fought in WWII is shown in detail and the series charts its way towards the ultimate end of the war with the atomic bomb explosions in Hiroshima and Nagasaki. This show is a must-watch for all history buffs.
6. Shadow (2019-)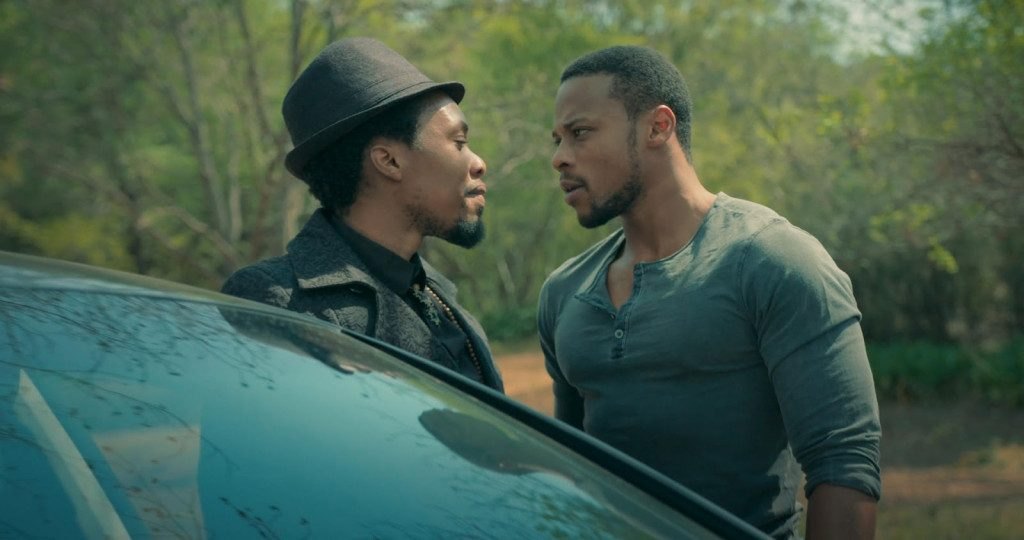 Netflix's first South African series 'Shadow' is about a former police officer who believes that laws are too complicated to help in catching criminals and bringing them to justice. Thus, he decides to take the law in his own hands and teach the Johannesburg criminals lessons they will never forget. However, Shadow is no normal person. He cannot feel any physical pain, a condition he suffers from since childhood, after being struck by lightning. It's wonderful to see Netflix looking all over the world for its content. Bringing such shows from all parts of the world under one platform helps us in discovering new material we would otherwise have no chance of watching.
5. Narcos (2015-2017)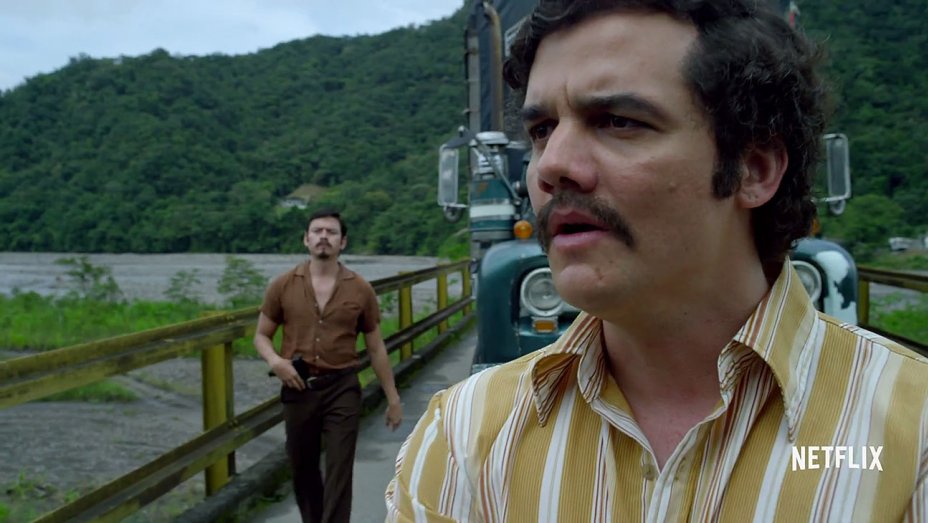 One of the most ambitious Netflix original series, 'Narcos' chronicles the life of the most notorious cocaine smuggler the world has ever seen — Pablo Escobar. Escobar was a small-time weed smuggler who later built the largest cocaine empire in the whole world, and his earnings rivaled some of the biggest business tycoons of the world. The series finds its place here because it has several memorable action scenes. When the police chase or try to raid Escobar's people, they usually shoot back without escaping because their boss has connections higher up the ladder. Escobar does not even hesitate to hijack a courthouse to burn all documents and evidence against him.
The violence in the series is shot very realistically, and thus, it appears pretty gruesome onscreen. The series received unanimous applause from critics, mainly for its direction and the performances. Wagner Moura has done the work of his life with the character of Escobar. It must be said that 'Narcos' is one of the finest TV shows in recent history, and has created such a benchmark for new shows that it will be very difficult to surpass.
4. Luke Cage (2016-2018)
Netflix has produced 6 TV shows based on Marvel characters till date and among them, 'Luke Cage' is one of the earliest to grace our screens. The lead character is played by Mike Colter. Before Cage became a bulletproof superhuman, he was a normal guy with a family living in Harlem. However, his life changed completely when his wife got murdered and he was mistakenly arrested for the crime.
When the show begins, we see that Cage has just got out of prison and is working two jobs to keep himself busy. He works at a barbershop in the morning and as a dishwasher at a club called Harlem's Paradise at night. This club is owned by a gangster called Cottonmouth (Mahershala Ali). Cage figures out that the club is a front for Cottonmouth's various illegal businesses. Cottonmouth also has a cousin called Mariah Dillard, who is an NYC councilwoman. Things get further complicated when Cage gets involved in the whole affair trying to protect a kid and Cottonmouth is suddenly murdered by Dillard. The show has some amazing camerawork and action sequences. But the action scenes are quite one-sided because of Cages' unique abilities.
3. Daredevil (2015-2018)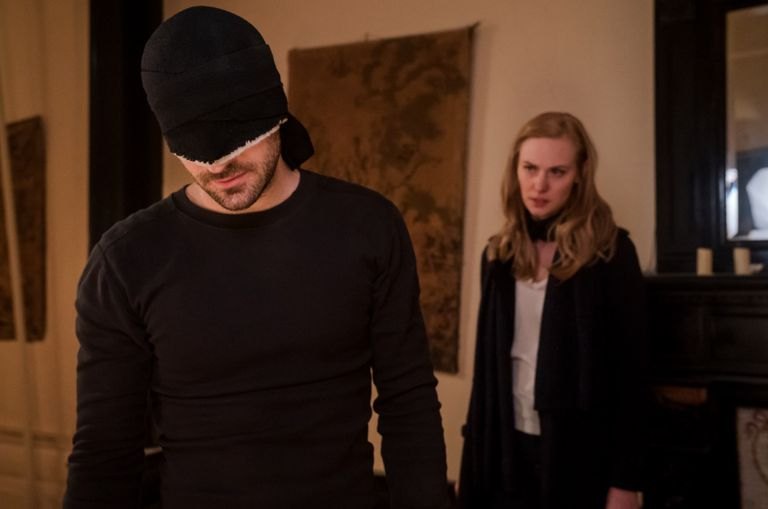 'Daredevil' is the first Marvel show released by Netflix. Charlie Cox plays the lead character called Matt Murdock who loses his eyesight quite early in his life in a road accident. Matt's mother is missing, and he lives with his father, who's a prizefighter. Matt's father sometimes loses matches which he has pre-booked with the dealers.
One day, Matt tells his father that he would like to see him win. This causes a change of heart in Matt's father, who ends up winning a match he was scheduled to lose. Angry with his defiance, the bookies kill him right outside the establishment where the fight was underway. All alone and without his eyesight, Matt does not know what he should do. This is when he meets a guy called Stick, who, though blind, is a master combatant. Stick takes Matt away with him and teaches him the various ways in which he could use his other senses to cover up for his eyes and still be the most lethal fighter.
Later in his life, Matt grows up to be a lawyer. However, he practices law in the morning and solves crimes at night. His fighting skills have also reached a superhuman level after training with Stick. In pursuing one of their cases, Matt and his friend Foggy Nelson come across a name called Wilson Fisk. Later, we see that Fisk is the main culprit under whose name numerous criminal activities are carried out every day in Hell's Kitchen. It is now upon Daredevil to stop this criminal mastermind.
2. The Walking Dead (2010-)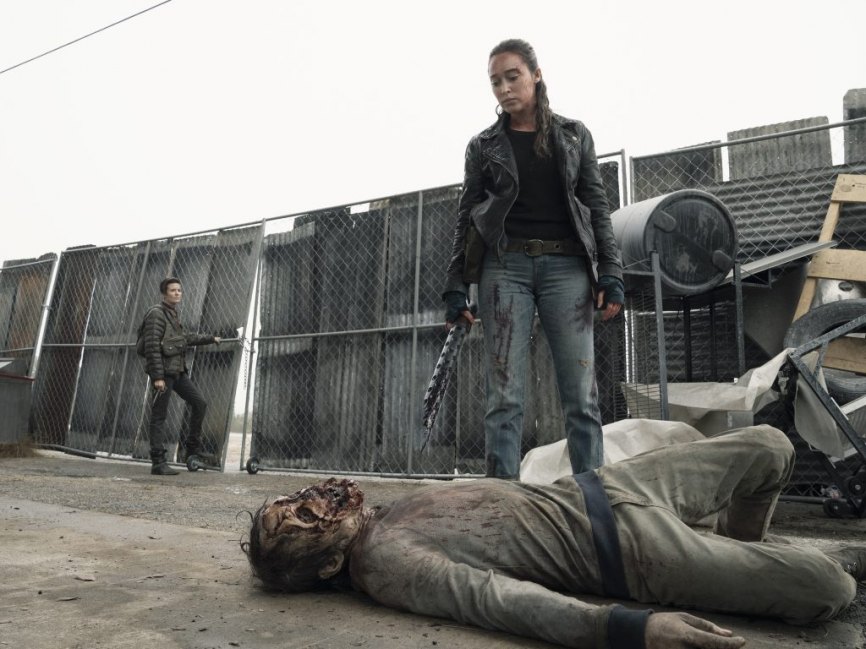 This long-running show is set in a post-apocalyptic world where humans are turning into zombies rapidly. These zombies are attracted to noise, and whenever they bite a human being, that person turns into one of them. The lead character of the series is Rick Grimes, the deputy of a sheriff. Grimes was in a coma when the first zombie breakout happened and he wakes up to see the crisis and how death is just around the corner. Without any other option, Grimes gathers a group of people with him, who will have to fight the zombies.
However, the problem is that just fighting and keeping the zombies away will not be enough. It is revealed in the series that the pathogen, which makes a human being into a zombie, is present in everyone, and the only way to ensure that a person does not turn into a zombie after death is either by cremating the body or shooting directly in the head. The series has been going on for nine seasons now, and most of the seasons received positive reviews from critics. The show has an intense storyline and some bone-chilling action scenes between the humans and the zombies which are enough to keep you hooked throughout the series.
Read More: Best Comedy Shows on Netflix
1. The Last Kingdom (2015-)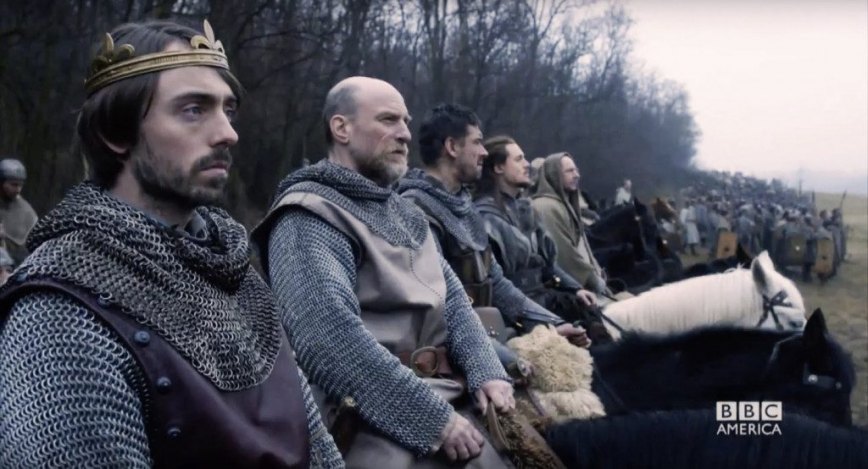 The story of 'The Last Kingdom' is set during the middle ages in England when the Danes have taken over most of the territory of the British Isles except the kingdom of Wessex, which is still standing defiant under King Alfred's rule while being attacked by their mighty enemies. The central character of the show is a man called Uhtred, who, though being born in a Saxon family, has grown up amongst the Danes. When the Danes attack Wessex, it is upon Uhtred to decide which side he will choose to represent in the battle.
The entire series is adapted from Bernard Cornwell's 'The Saxon Stories'. Critics have been thoroughly pleased with the show, and have praised its character development, action sequences, and plot. However, it has also met with several controversies. The show was criticized by many Christians for allegedly showing a bias towards the religion. They claim that Christians have been portrayed in a negative light, and that all Christian characters are written in such a manner that it tends to glorify the pagans against whom they fight.
Read More: Best Cartoon Shows on Netflix