Netflix, arguably the largest library of TV shows, also has a particular liking towards anything animation: cartoon shows, anime, short animation films. One reason for that could be how popular cartoon shows in general are. They are loved by people of all ages and backgrounds. Why, you might ask. Well, apart from being more flexible than general TV shows, animation deep down always talks about important values – a simple moral, a motivational plot line that reassures us to take life with more positivity. Leading away with the best cartoon shows from the industry are studios like Disney and Pixar — and of course cartoon network. If you are one of those who is always trying to find out good adult animated shows on Netflix, here is a list that is surely going to be of help. So, what are you waiting for? Call your friends, grab a popcorn and get ready for the top cartoon shows on Netflix right now. The list includes cartoon network shows, and 90s cartoon shows.
12. Castlevania (2017)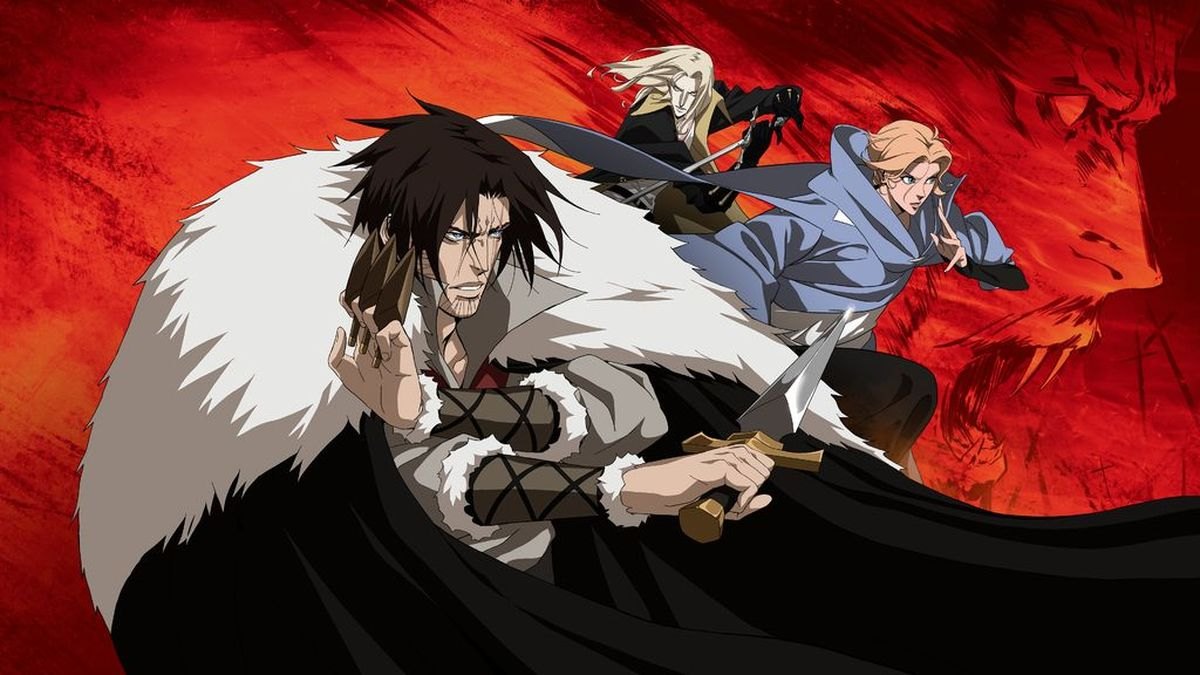 'Castlevania' is a popular adult animated series. It bases its roots on the successful Japanese games, Castlevania III: Dracula's Curse which came out in the year 1989 and Castlevania: Curse of Darkness which came out in the year 2005. Both the games have been developed by gaming giant Konami. The writer for the show is Warren Ellis and the developer is Adi Shankar. It has been directed by Sam Deats, Adam Deats, and Spencer Wan. There are a total of 12 episodes in the series which take place over two seasons. Count Dracula declares that the people of Wallachia will never have any peaceful moments henceforth since they burnt his wife at the stake. She was falsely accused of practicing witchcraft. Count Dracula summons his demon army and lets them run wild on the people of Wallachia. He wants them to pay for the crimes they committed against him. Now, people have to live in constant fear. To save them from the tyranny a Monster Hunter by the name of Trevor Belmont decides to tackle Dracula and his forces head-on. Joining him his Sypha Belnades a magician and Dracula's hybrid son Alucard.
11. Disenchantment (2018)
Matt Groening is really good at creating great animated shows. From 'Life in Hell' to 'The Simpsons', to 'Futurama'. Recently he created a new show for Netflix, 'Disenchantment'. With most of the constraints of being at a network not being there, you would expect the creativity of the writers to shine, right? Well, not so much. The problem with these things is that if you watch the works of any creator who has been making great contents you immediately start comparing their recent work with their previous ones. If one watches 'Disenchantment' without having watched any of the above-mentioned stuff then they will find it quite entertaining. Don't get me wrong though. It is an entertaining animated series otherwise it won't be on this list. The anime follows three odd bunch of people in a fantasy land set in the medieval times known as Dreamland. The Protagonist Princess Tiabeanie is sad because of her arranged marriage to Prince Guysbert. On her wedding day, she finds out about her curse which means she has her own demon by the name of Luci who is going to take her to a path to darkness. The remaining main character is an elf, Elfo, who escapes his homeland to avoid his imminent death. This three make an unlikely trio who on a daily basis get into various kinds of adventures.
10. Bojack Horseman (2014)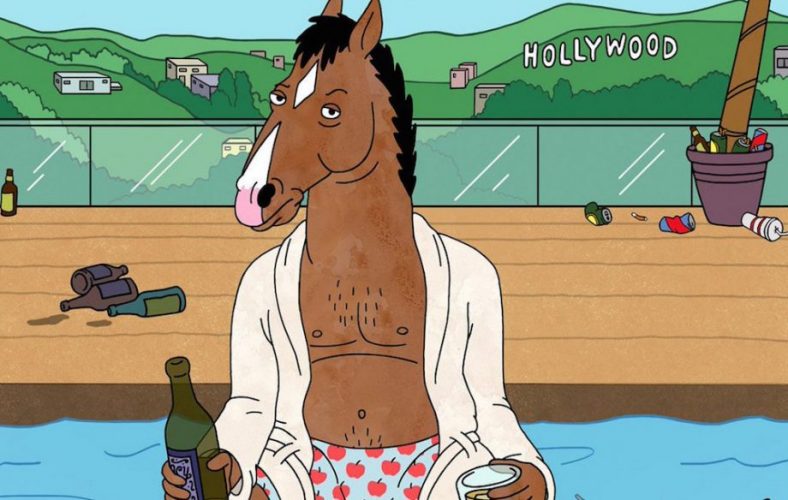 'Bojack Horseman' is currently one of my favorite animated shows. The show is still ongoing and its sixth season is currently under development. Its creator is Raphael Bob-Waksberg. The first season of the show was released in August in the year 2014. Though its start was a bit rocky slowly it grew on people. Currently, it is one of the best Netflix originals. The show is quite great when it comes to the portrayal of real life. It indulges in themes of depression, trauma, self-destructive behavior, racism, sexism, etc. The show's portrayal of human life is quite accurate which is ironic because of the many of the characters are non-human. The characters are really great and interesting and the voice acting is pretty decent. Bojack Horseman (Will Arnett) is the protagonist and the titular character of the series. He is a horse who is famous for his role as 'the Horse' in a hit 90s sitcom Horsin' Around. But currently, he has not been doing anything and is passing his life leisurely along with his freeloading roommate Todd Chavez (Aaron Paul). He needs to make a comeback to try and stay in the celebrity game and thus, has been trying to write his memoir. But when he could not write a single page, his publisher (Penguin), decides to hire a ghostwriter Diane Nguyen to do his work. Go give it a watch if you have not already.
9. DreamWorks Dragons (2012)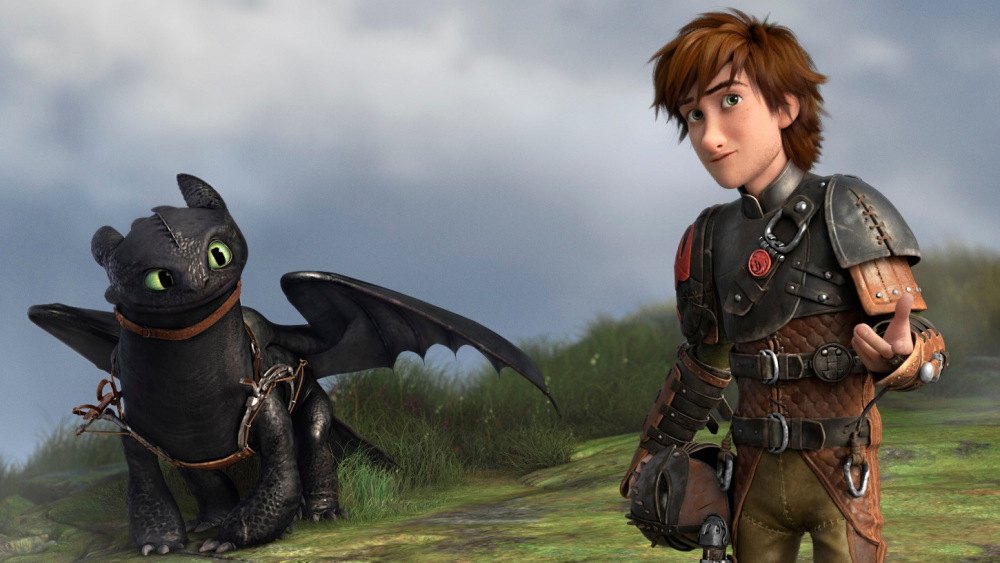 'DreamWorks Dragons' is a must watch for people who enjoy watching the 'How to Train Your Dragon' movies. This cartoon series serves as a link between the first movie and its sequel 'How to Train Your Dragon 2' which was out in the year 2014. The show has been on Netflix since 2015. There are a total of 118 episodes in this series which span across 8 seasons. The developers of the show are Linda and Mike Teverbaugh. It is really fun and entertaining to see our favorite characters and dragons from the movies for much longer than two hours. Almost all the main characters from the first film are present in the cartoon series. Starting from where the first movie left off the show follows Hiccup, the protagonist, trying to keep balance in their new way of life which includes Vikings and Dragons trying to coexist. The inhabitants of Berk has a Dragon Training Academy now which trains the riders to be able to effectively bond and ride the dragons. But not all is fun and games as threats begin to rise as new dragons who do not respond to training come to light. Also, there are many enemies who don't want the relationship between the Vikings and the dragons to flourish.
8. Young Justice (2010)
If you are a fan of the DC Universe then this show will be quite entertaining for you since it deals with lots of popular characters from the mainstream comics. The show originally aired on Cartoon Network but one can currently watch it on Netflix. The developers of the show are Brandon Vietti and Greg Weisman. So far, there have been three seasons of the show with the last reason releasing this year in the month of January. The total number of episodes of the show is 59. The main focus of the show is on young superheroes who band together to form a secret team to carry out certain missions for the Justice League. Black Canary supervises the training of the team while Batman provides them their missions. The main members of the team include Robin, Aqualad, Kid Flash, etc. The story starts off with the younger superheroes coming to the Justice Leagues headquarters to attend a meeting but are soon asked to leave. This annoys them as they do not want to be treated like teenagers. So, they decide to prove themselves. They end up uncovering illegal activities by Cadmus labs and find a clone of Superman there whom they rescue. This impresses the Adults at the Justice League and the youngsters now have their own team.
7. Ben 10 (2005)
Yup, 'Ben 10′ is on the list. It is one of my most favorite cartoon shows and even now when I get time I watch a couple of episodes from the original series. This show was a big phenomenon during my childhood. Every kids' dream wa to own an Omnitrix. The idea of the show was really brilliant and as far as I know, was quite original. The franchise has made around 6 billion dollars over the years. Man of Action studios are the creators of the show and the original airing network is Cartoon Network. The show is currently on Netflix so if you want to feel nostalgic then check it out. 'Ben 10' revolves around a kid by the name of Ben Tennyson who is 10 years old. He is a normal kid who goes on a summer road trip along with his cousin Gwen and Grandpa Max in the latter's RV. During their first night camping, Ben wanders out into the forest and ends up finding an alien-pod with a watch-like device. Suddenly the device latches onto his hand but he is not able to remove it. Turns out the watch has the ability to transform Ben into 10 different aliens each having its own unique ability. Join him on his adventures as he uses his newfound powers to save the world.
6. Adventure Time (2010)
'Adventure Time' is one of the most popular shows to come out of Cartoon Network. The show has received a lot of following, critical acclaim, and awards including eight Primetime Emmy Awards which is really commendable. Despite being mainly for kids the show pulls in teenage and adult audiences too. The character designs are really simple and funky. Each episode follows a weird premise which introduces a problem whose solution our main characters need to find out in the entirety of the episode which is around 11 minutes in length. There are a total of 10 seasons of 'Adventure Time' which span across 283 episodes with the series finale releasing in the month of September last year. The show draws inspirations from various video games especially the role-playing game Dungeons and Dragons. It uses hand-drawn animation and each episode takes around eight to nine month to complete. The show revolves around Finn the human and Jake the dog. The latter possesses magical powers allowing him to change the dimensions of his body at will. The show takes place in the land of Ooo where a Nuclear War took place several years ago. They have fun little adventures including many of the shows recurring characters.
5. Buddy Thunderstruck (2017)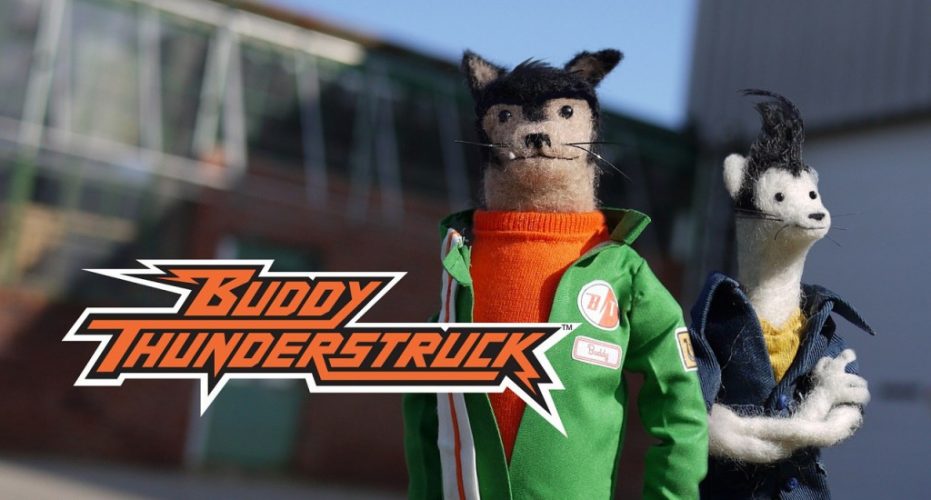 'Buddy Thunderstruck' is one of Netflix's original cartoon shows. The show has become quite popular and though one can say it is for everyone it more is suitable for teens and adults. Though there isn't much foul language or profanity they mature theme is something which might not be within the grasping range of kids. So far, there has been a single season of the show consisting of 12 episodes. The creator of the show is Ryan Weisbrock. Brian Atkinson and Ted Raimi are the voice actors who voice the main characters of Buddy Thunderstruck and Darnell respectively. The animation used in the show is stop-motion and its style is quite different than today's standards. The show takes place in the town of Greasepit where Buddy Thunderstruck a truck-racing dog who loves speed but is a knucklehead and his mechanic best friend Darnell, who is a ferret, live. Most of the episodes introduce to the viewer's a sort of problem which the above-mentioned duo gets into and generally, racing0themed solutions get them out. Joining them are their friends including Buddy's cousin Muncie voiced by Debbie Derryberry.
4. Big mouth (2017)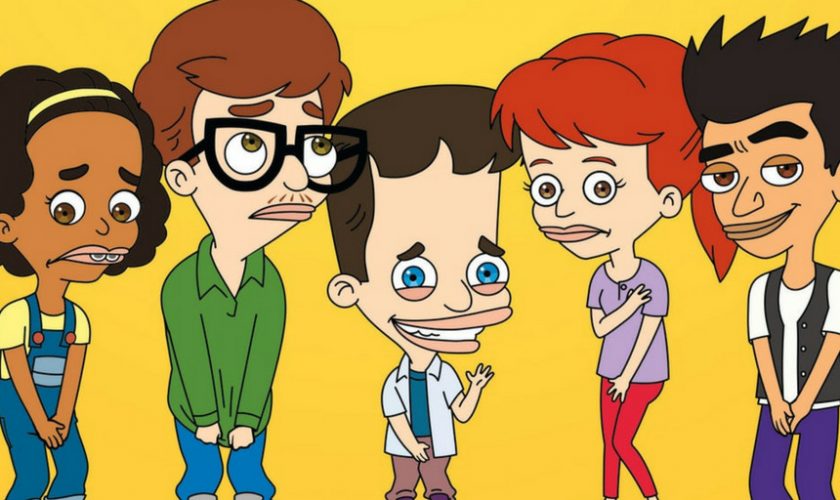 Let's jump off the kids' cartoon show wagon into the world of adult animated stuff. 'Big Mouth' is a Netflix original cartoon series created by Nick Kroll, Mark Levin, Jennifer Flackett, and Andrew Goldberg. The show takes inspirations from Nick's and Andrew's childhood and upbringing. So far, there have been two seasons of the show spanning across 21 episodes. A third season of the show is in development. The first season consists of 10 episodes and was out on the month of September in the year 2017. The show has been really popular among adults and explores themes of puberty, masturbation, and other sexual stuff. The show takes place in the suburbs of New York City. It mainly revolves around young 7th graders as they deal with their puberty and hormones which make them quite horny. The main characters are Nick Birch and Andrew Glouberman. Accompanying the kids are two sex-based shoulder angels who are actually hormone monsters, Maurice and Connie who pester Andrew, Nick, Jay, Jessie, and Missy. The episodes follow these group of kids as they interact with various characters and objects who have been personified like for instance the Statue of Liberty who is a french accented woman, and a pillow which can get pregnant.
3. Voltron: Legendary Defender (2016)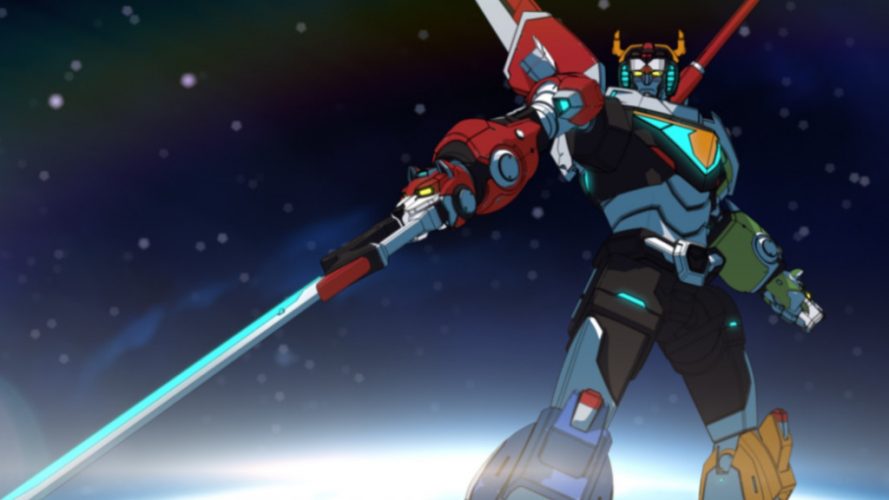 Mecha has been a popular genre in media and is quite entertaining for kids and young teens. 'Voltron: Legendary Defender' is one of the most popular mecha cartoon series. The show has a total of 8 seasons consisting of 78 episodes with the final season airing in the month of December previous year. It is currently on Netflix. So, if you like teens piloting huge robots and lots of action then go for it. The animation of the show is pretty decent and the voice acting is quite great. The premise of 'Voltron: Legendary Defender' is that an evil empire by the name of Garla is destroying and dominating other civilizations. The only force strong enough to oppose their tyranny is Voltron a hundred-meter tall robot consisting of five lion robots. The pilots of the robot are known as paladins. King Alfor of Planet Altea whose destruction took place disassembles Voltron and scatters it across Universe to prevent it from falling into the hands of Garla Empire. In the present day Earth, five young pilots find one of the lion robots and use it to defend against Garla who has come to Earth searching for Voltron lions. Soon, the five teenagers find themselves in the middle of Garlan war. Now, they need to find all the lion robots and reconstruct Voltron to defeat Grala once and for all.
Read More: Best Serial Killer Movies on Netflix
2. Archer (2009)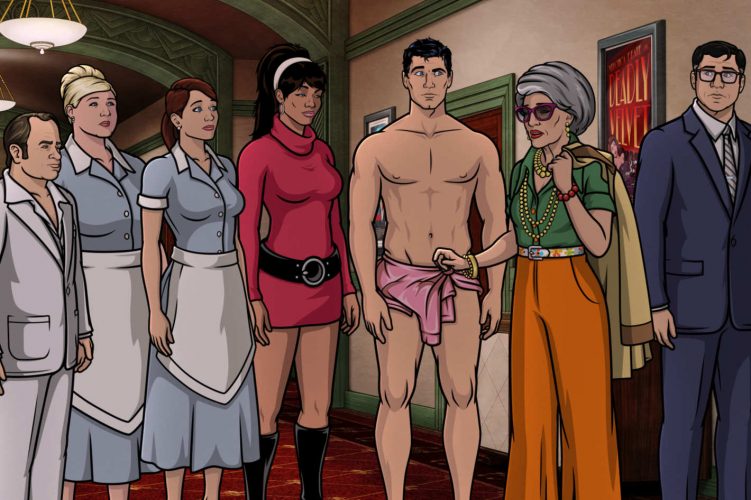 'Archer' is a popular spy-themed adult animated show which was created by Adam Reed for Fx. The show is still ongoing and if you are a Netflix subscriber then you can watch the show there too. So far, there have been 9 seasons of the show with a total episode count of 101. The show has some dark humor though it mostly uses references as a comedy tool. It takes inspirations from other spy media like James Bond. 'Archer' has been quite popular and has received critical acclaim and three Primetime Emmy Awards. The animation used by the show is limited animation which I feel adds to the feel of the show. The show revolves around a spy organization by the name of International Secret Intelligence Service or ISIS which in hindsight does not seem to be a great choice. The protagonist of the series is Sterling Archer who works at ISIS whose head is Malory Archer who is the former's mother. Malory also has a secret relationship with a Russian officer which gets her into lots of awkward situations. Other main characters include Lana Kane who is Sterling's love interest and is by far the best agent in the organization. The organization is dysfunctional in its entirety which warms the ground for a lot of comedy.
Read More: Best Vampire Movies on Netflix
1. Rick and Morty (2013)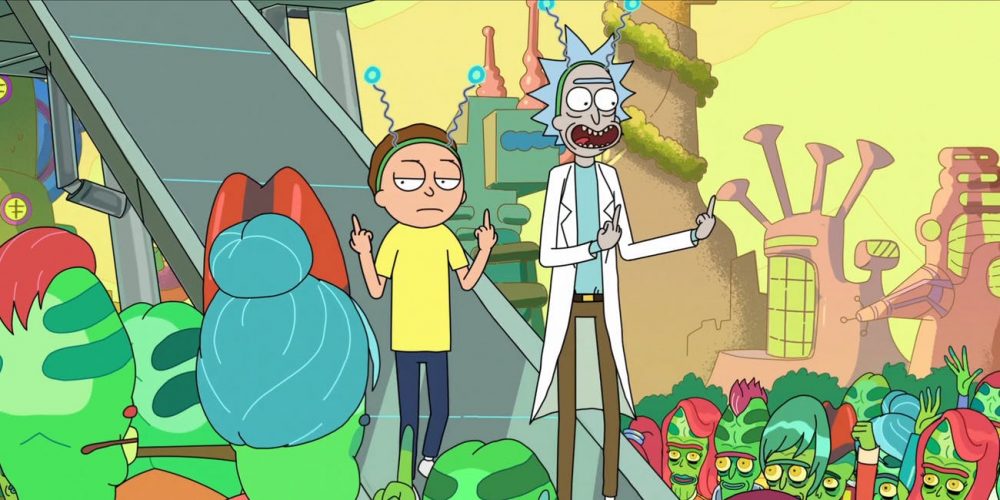 'Rick and Morty' is currently my favorite cartoon show. The creators of the show are Justin Roiland and Dan Harmon who created the show for Adult Swim. So far there have been three seasons with a total episode count of 31. It is an adult cartoon series which falls under the science fiction genre. The series has received lots of critical acclaim for its original content and creativity. The show is really entertaining and funny. It will keep you invested for a long time. So, if you are deciding to binge it be sure to have a few days off since you won't be able to work after being awake whole night. 'Rick and Morty' follows Rick Sanchez who is a genius scientist and his grandchildren, Morty and Summer, as they embark on adventures across universes and dimensions. If you are a science nerd then you will have a much better and different experience while watching the show. Rick lives in his daughter Beth's house along with her family consisting of her husband Jerry and her above-mentioned children. The first episode shows Rick moving in with Beth's house and starting to live there. It also kickstarts Morty's intergalactic, inter-dimensional adventures with Rick.
Read More: Best Animation Movies on Netflix