'Dear White People', which premiered on Netflix in April 2017, is adapted from the critically acclaimed, 2014-released movie with the same name. It revolves around a group of black students, who study in an Ivy League college at Winchester University. The populace here comprises mainly of white classmates and the story chronicles the journey of the protagonists as they face issues related to cultural bias, social injustice, misguided activism, and dirty politics. The series employs a narrative pattern, infused with metaphor, irony, self-deprecation, comedy, and honesty that showcases the reality of modern America. Written and directed by Justin Simien, the format of the show comprises one episode highlighting one particular character.
Most of the scenes in this show take place in an African-American dorm. Now, if you are an ardent fan of the series and are looking for titles that explore similar ideas and themes, then we've got you covered. Here's the list of best shows similar to 'Dear White People' that are our recommendations. You can watch several of these series like 'Dear White People' on Netflix, Hulu or Amazon Prime.
10. Chewing Gum (2015-)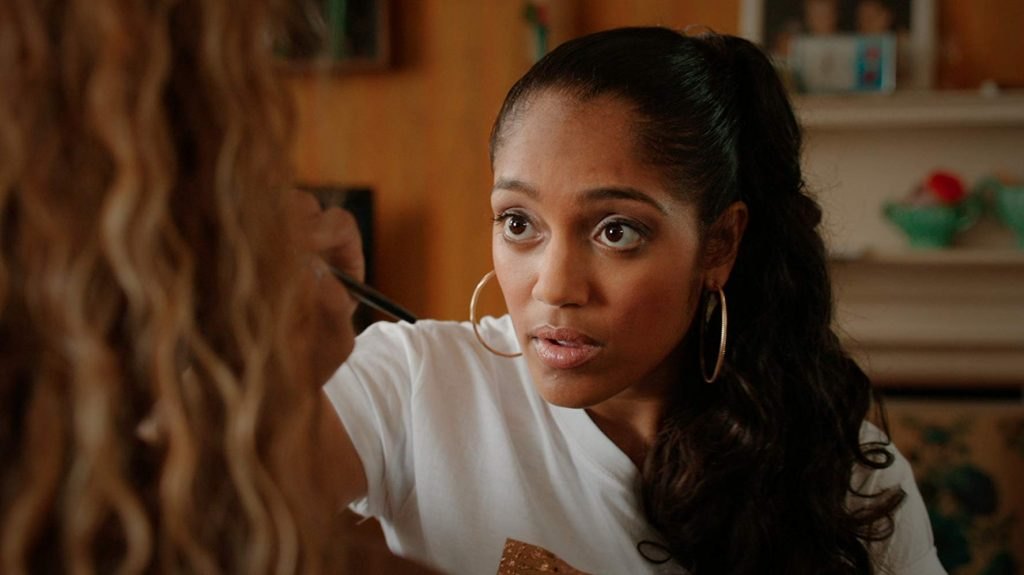 'Chewing Gum', written by Michaela Coel, is a British sitcom that stars Coel, alongside Robert Lonsdale, Susan Wokoma, Danielle Walters, and Tanya Franks. The show centers around a 24-year-old woman of color named Tracey Gordon, who works as a shop assistant. She is from a conservative, religious family and hence, is a virgin to date. Now, she wishes to experiment with her sexuality and discover a whole, new world.
9. She's Gotta Have It (2017-)
'She's Gotta Have It', created by Spike Lee, is an adaptation of his 1986-released movie of the same name. The Netflix original debuted on November 23, 2017, and introduces us to Nola Darling, an artist based in Brooklyn. She is a bold, determined black woman, who aspires to achieve her dreams while staying true to herself. As she juggles between friends, work, and love, she also has to balance her relationships with three people — Jamie, a married businessman plus father; Greer, a photographer; and Mars, a Michael Jordan fan.
8. Jane the Virgin (2014-)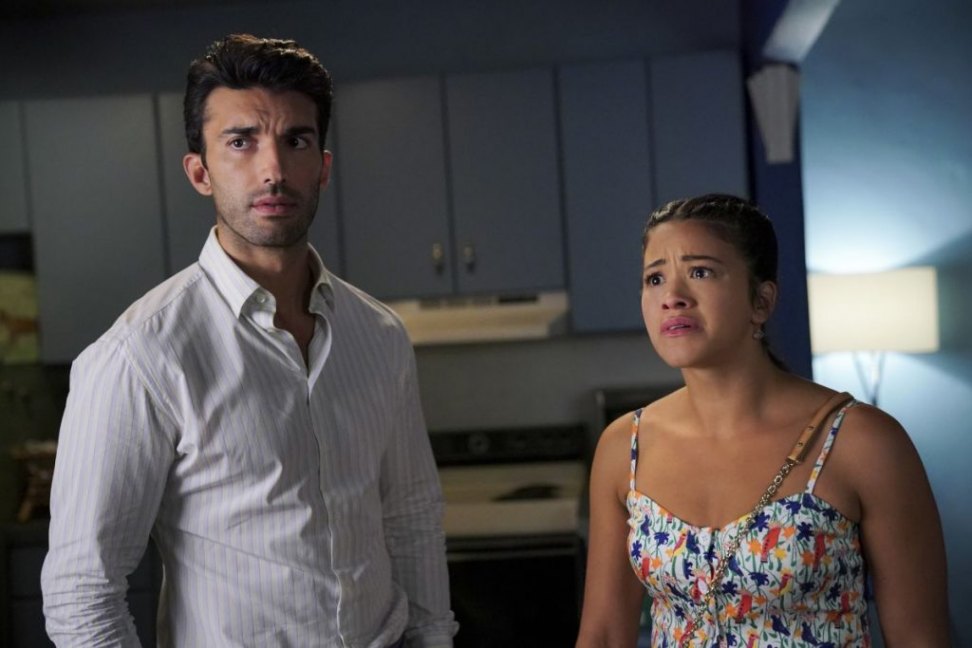 Developed by Jennie Snyder Urman, 'Jane the Virgin' is a romantic dramedy and satirical telenovela. It debuted on CW on October 13, 2014. Based on the Venezuelan telenovela 'Juana la Virgen', created by Perla Farías, this show revolves around the protagonist Jane Villanueva, portrayed by Gina Rodriguez. When an accidental artificial insemination leaves her pregnant, the hard-working, religious, and virgin Jane's vow to preserve her maidenhood till marriage gets complicated. To add to the twist, Jane discovers that the biological father is a married man. He owns the hotel where Jane works and is also her former teenage crush! As the episodes progress, we witness her dilemma as she questions her professional future and is confused between choosing the actual father and her detective boyfriend.
7. Insecure (2016-)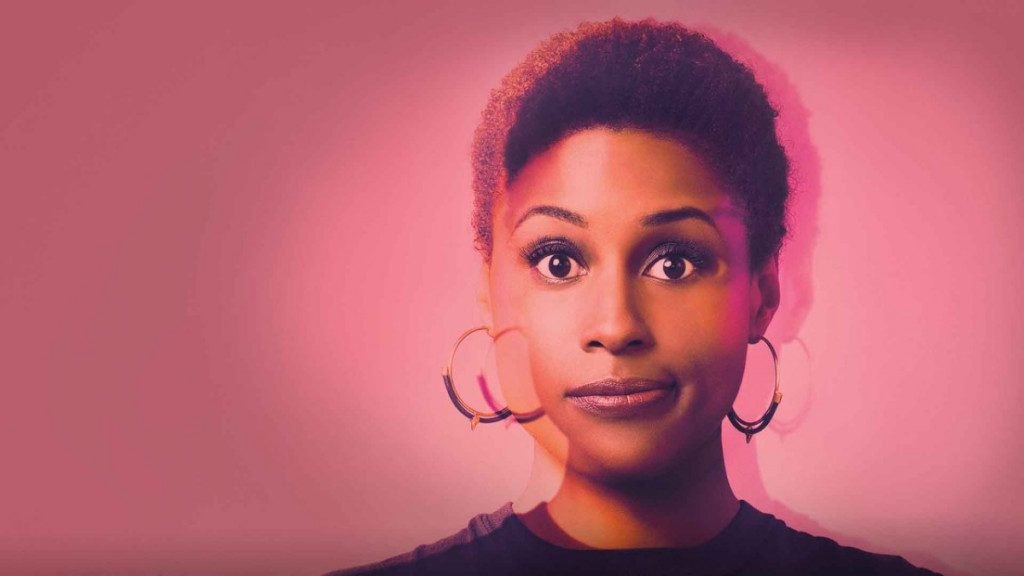 'Insecure', inspired by Issa Rae's popular web series, 'Awkward Black Girl', is a comedy-drama created by Rae and Larry Wilmore. It debuted on HBO on October 9, 2016, and revolves around two African-American women, named Issa and Molly, residing in LA. It chronicles their lives as they attempt to figure out the missing pieces that can finally make them feel content and complete.
6. Atlanta (2016-)
Created, written, executive produced, and directed by Donald Glover, 'Atlanta' introduces us to two cousins who explore the city's rap scene with an aim to better their lives. It premiered on FX on September 6, 2016, and stars Glover, alongside Brian Tyree Henry, Lakeith Stanfield, and Zazie Beetz. Earn resides in Atlanta, Georgia, and attempts to win back the affection and respect of his girlfriend, who is also the mother of his daughter. A university dropout, Earn is penniless and homeless. So in order to redeem himself, he seeks help from his cousin who is on the verge of stardom in LA's rap circle.
5. Black-ish (2014-)
'Black-ish', created by Kenya Barris, is an ABC sitcom that debuted on the channel on September 24, 2014. The story revolves around a middle-class African-American family, whose patriarch is Andre Johnson and matriarch is Rainbow Johnson. This show chronicles their lives as they face and solve various social and personal problems. 'Black-ish' received high praise from critics and has earned Emmy and Golden Globe nominations.
Read More: TV Shows Like Six
4. Grown-ish (2018-)
The next entry on our list is 'Grown-ish', a spin-off of 'Black-ish'. It focuses on the Johnsons' eldest daughter Zoey, who starts a new life as she joins college and begins the exciting journey towards adulthood. But she soon discovers that after leaving her home, things never go as planned and are much more difficult than she usually expects them to be. As the synopsis reads: Zoey faces "that in-between place where you're not quite an adult but facing grown world problems for the first time." Created by Kenya Barris, 'Grown-ish' premiered on ABC on January 3, 2018.
Read More: TV Shows Like Flinch
3. One Day At a Time (2017-)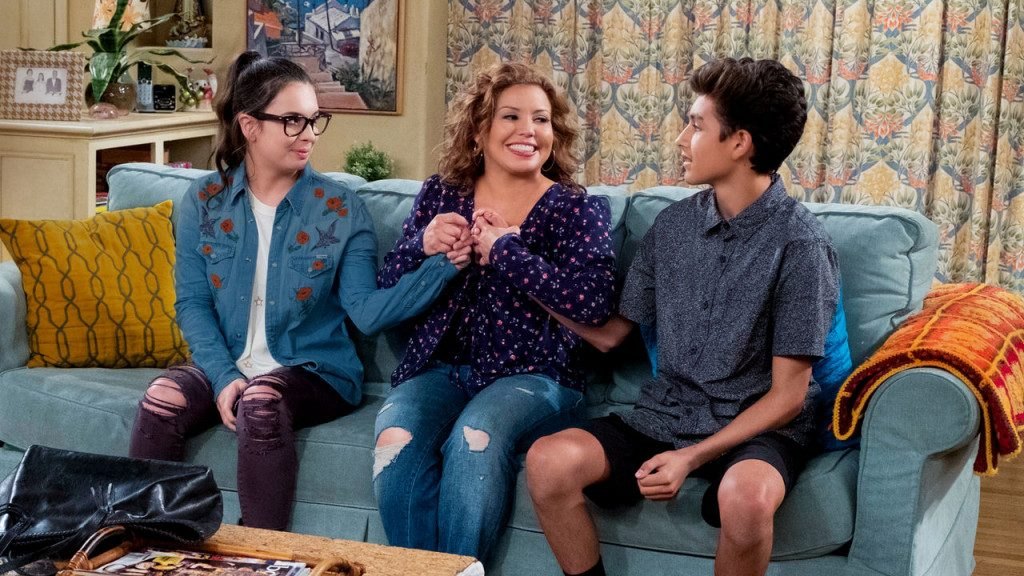 'One Day at a Time' chronicles the daily ups and downs in a Cuban-American family, with each character discovering their own path as the seasons progress. It introduces us to Penelope Alvarez, who was previously employed in the United States Army Nurse Corps as a nurse. She returns home to rejoin life as a civilian. However, she is still haunted by her past and memories of her time with the Army. Now, when her husband's PTSD (after he returns from war) makes it unsafe to stay in the house, she seeks a separation from Victor, and shifts with the kids to stay with her Cuban mother, Lydia Riera. Along with Lydia's help, Penelope raises her two children — Elena and Alex. As the story progresses, we get to see several aspects and layers of the characters: Penelope starts dating, Elena realizes that she is a lesbian, Lydia suffers a massive stroke but survives, and Alex is under house arrest for attending the Bud-E.
'One Day at a Time' is based on Norman Lear's 1975–released eponymous sitcom and is developed by Gloria Calderon Kellett and Mike Royce. The actors who star in prominent roles are Justina Machado, Todd Grinnell, Isabella Gomez, Marcel Ruiz, with Stephen Tobolowsky, and Rita Moreno. Although this series is mainly dubbed as a sitcom, it does a wonderful job in addressing sensitive issues such as mental illness, immigration, sexism, homophobia, and racism.
Read More: TV Shows Like Britannia
2. On My Block (2018-)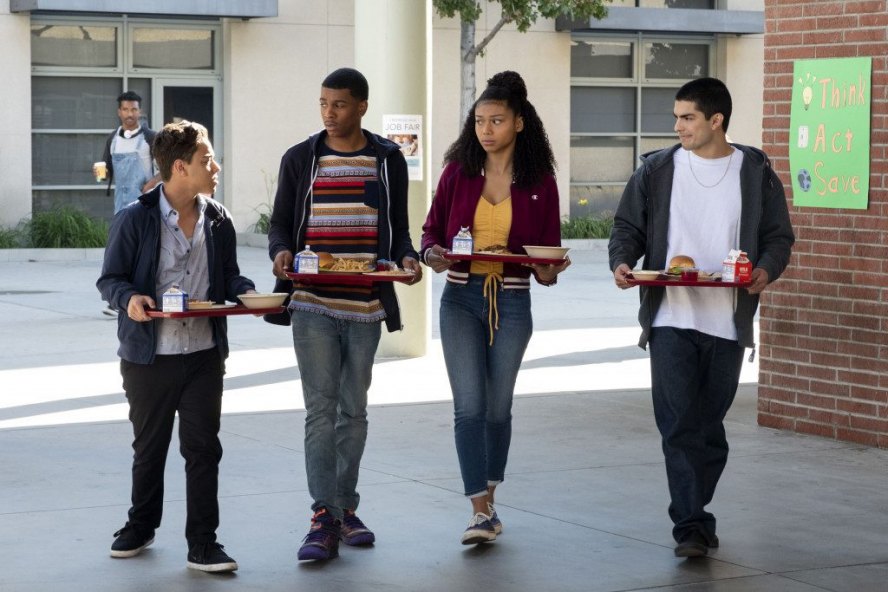 A coming-of-age TV show, 'On My Block', is created by Lauren Iungerich, Eddie Gonzalez, and Jeremy Haft. It premiered on Netflix on March 16, 2018, and stars Sierra Capri, Jason Genao, Brett Gray, Diego Tinoco, and Jessica Marie Garcia in the lead roles. Due to its diverse cast, engaging storylines, and spectacular performances, this Netflix Original received immense critical acclaim upon its release.
The story primarily revolves around four extremely bright, street-smart friends — Monse, Ruby, Jamal, and Cesar — who have recently joined high school. It chronicles their experiences as they embrace success, accept defeat, and adapt to the new surroundings. The four of them also need to stay true to their bonds of friendship. Set in a Hispanic and black neighborhood in South Central Los Angeles, 'On My Block' is a wonderful, eye-opener of a series.
Read More: TV Shows Like Sneaky Pete
1. Queen Sugar (2016-)
Created by Ava DuVernay and executive produced by DuVernay alongside Oprah Winfrey, 'Queen Sugar' is an adaptation of the eponymous novel written by Natalie Baszile. It debuted on Oprah Winfrey Network (OWN) on September 6, 2016, and revolves around two sisters. Nova Bordelon is a brave journalist and activist from New Orleans. Charley Bordelon is married and a working mother, who moves from Los Angeles to Louisiana in order to claim the inheritance of her recently deceased father's property. The property due for inheritance is an 800-acre sugarcane farm. We also meet the sisters' brother, Ralph Angel Bordelon, an unemployed and a single parent who is raising his kid with immense difficulty. The show features a prominent black cast and touches on various African-American issues such as racial division, chattel slavery, etc.
Read More: TV Shows Like Catch-22