If you have watched the acclaimed 1986-released movie, 'She's Gotta Have It', you would remember a young, bold, and fiercely independent black woman juggling between polyamorous relationships and adult-life demands. However, she does everything on her own terms. Several years later, Spike Lee came up with a reboot version of the film in a series format. Resembling the original flick in terms of concept and narration, 'She's Gotta Have It' is currently streaming on Netflix. The protagonist here is Nola Darling, who has three male partners — Jamie Overstreet, Greer Childs, and Mars Blackmon (Anthony Ramos).
Focusing on the autonomy and sexuality of strong, black women, 'She's Gotta Have It' is not only about Nola and her romantic quests. It is a groundbreaking story that addresses several issues such as sexual harassment and abuse. It is the tale of a determined woman who does not succumb to societal repression. If you are an ardent fan of this Netflix Original and are looking for titles that explore similar themes and ideas, then we've got you covered. Here's the list of best shows similar to 'She's Gotta Have it' that are our recommendations. You can watch several of these series like 'She's Gotta Have it' on Netflix, Hulu or Amazon Prime.
13. How to Get Away with Murder (2014-)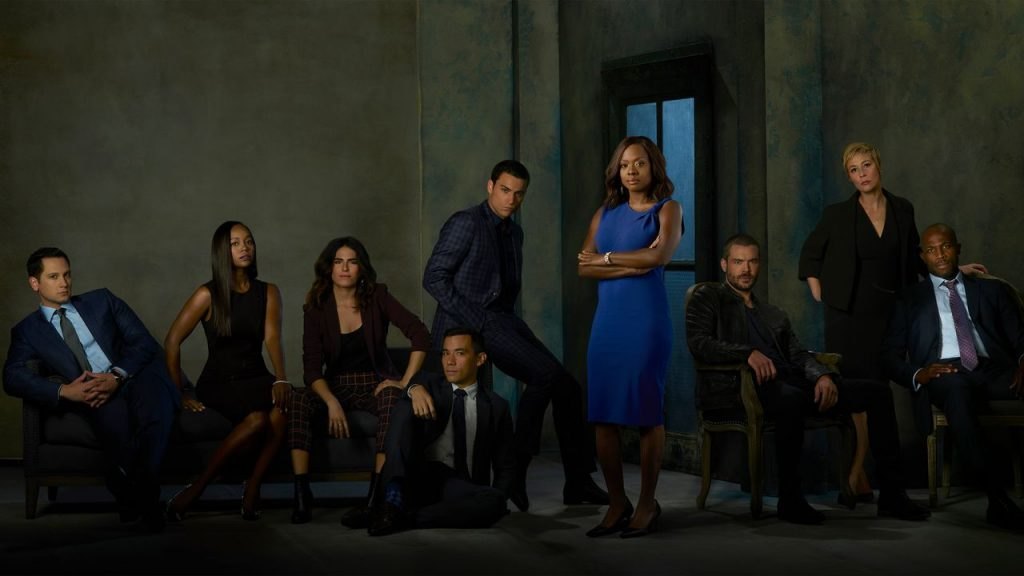 'How to Get Away with Murder', an ABC drama series, premiered on the network on September 25, 2014. Created by Peter Nowalk and produced by Shonda Rhimes, it stars Viola Davis as the protagonist, Annalise Keating. She works as a professor in a law college and unwittingly becomes entangled in a murder case, along with a few of her students. This critically acclaimed show has led Davis to winning multiple accolades, making her the first black woman to win the Primetime Emmy Award for Outstanding Lead Actress in a Drama Series. 'How to Get Away with Murder' is a powerful and smart show that revolves around a strong yet flawed female protagonist. Packed with suspense and harrowing incidents, it depicts life at its worse and highlights how we as individuals finally seek love and acceptance.
12. Cable Girls (2017-)
This Spanish period drama transports us to the 1920s in Madrid, where four women are shown working in a telephone company. The series depicts how these females struggle in the then patriarchal society and also deals with issues related to sexuality, abuse, and oppression. When you watch it, you shall strongly relate to the feminist movement of the contemporary era. You can watch the show here.
11. Chewing Gum (2015-17)
One of the funniest British sitcoms of all time, 'Chewing Gum' introduces us to a 24-year-old shop assistant, Tracey Gordon. She has been living a life of religious virginity to date and now wants to get out of her sexual repression. Packed with open dialogues about sex and life, it follows this black woman as she proceeds to learn more about the world. You can watch it here.
10. Dear White People (2017-)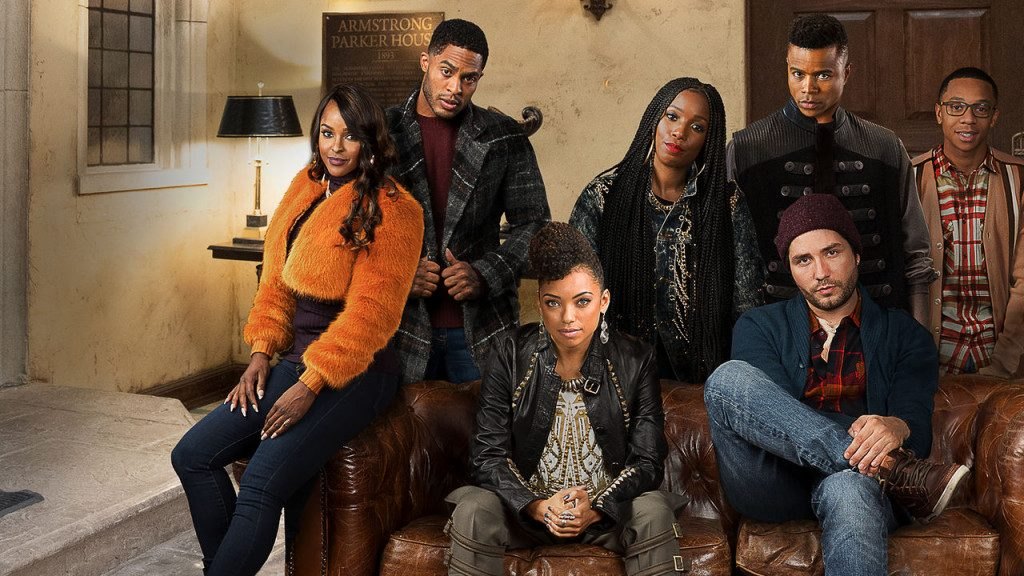 'Dear White People', yet another Netflix Original about African-Americans, revolves around a group of black college students studying at an Ivy League institution. The show explores issues such as racism in the modern US. It is an adaptation of the 2014-released eponymous film and is directed and written by Justin Simien. Focusing on one student in each episode, the story reveals how these youngsters tackle issues such as cultural bias, social injustice, misguided activism, and dirty politics. Packed with metaphor, irony, self-deprecation, honesty, and humor, this show is a must-watch for all of us living in this post-racial era. You can watch it here.
9. Easy (2016-)
An anthology series, written and directed by Joe Swanberg, 'Easy' released on Netflix on September 22, 2016. Set in Chicago, it lends a humorous insight into modern-day culture and relationships. Some of the scenarios depicted here are: a married couple attempting to add some spice to their boring sex life; another couple trying to make matters more sizzling by taking in a third girl; and middle-aged individuals embarking on dating sprees. Featuring a stellar, revolving cast, this show also focuses on exploring one's sexuality and being open about one's desires, but with a comic tone.
8. Dietland (2018)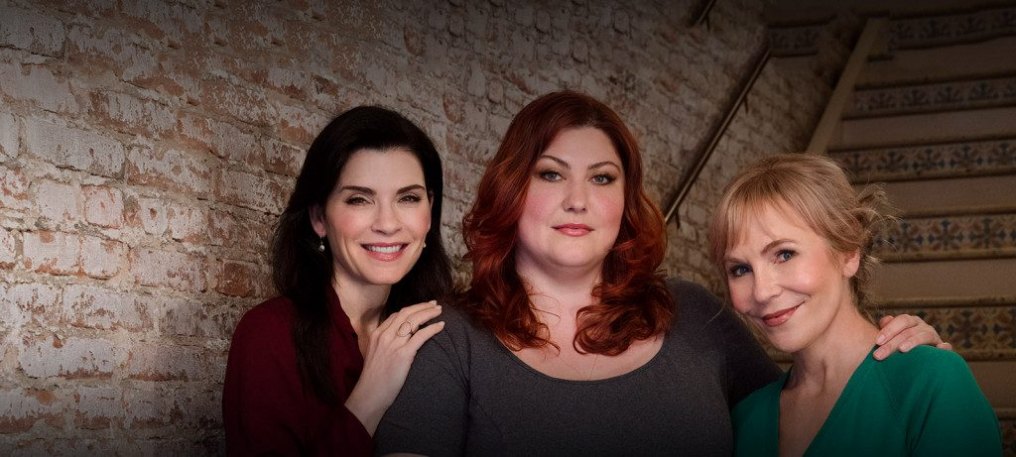 An adaptation of Sarai Walker's best-selling eponymous novel, 'Dietland' is nothing but a full-time picture of the war of the sexes. Some of the issues faced by women that are depicted in the show include patriarchy, misogyny, rape, and unrealistic beauty standards. The story follows Plum Kettle, an editor in a fashion magazine, journeying self-realization. Ridiculed for her voluptuous figure all her life, she tries a weight-loss surgery. However, she ends up in the midst of two feminist groups — one which attacks male harassers and the other which believes in female empowerment. Now, Plum has to decide wisely on which side she will choose.
7. Forever (2018-)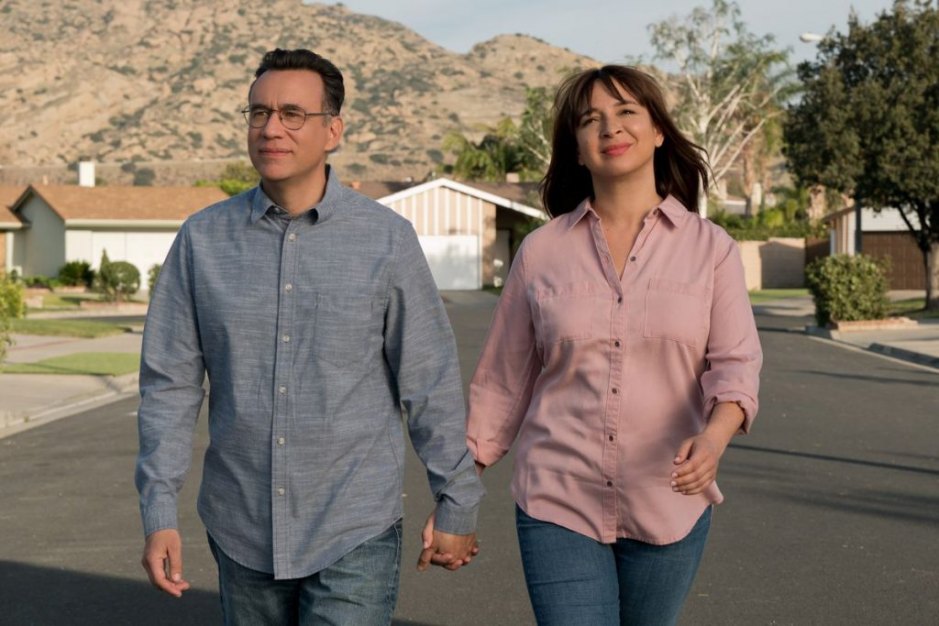 'Forever' is about a long-time married couple, June and Oscar. Although they lead a comfortable life, their relationship has become boring, predictable, and repetitive. They meet each other every day within the same roof, have the same conversations, eat the same food, and take regular vacations in that same lakehouse. Therefore, June suggests to Oscar that they should take a ski trip, in an attempt to change things a bit. Now, when they find themselves in completely strange terrain, they are forced to reconsider their beliefs about love, commitment, marriage, and relationship.
6. The Affair (2014-)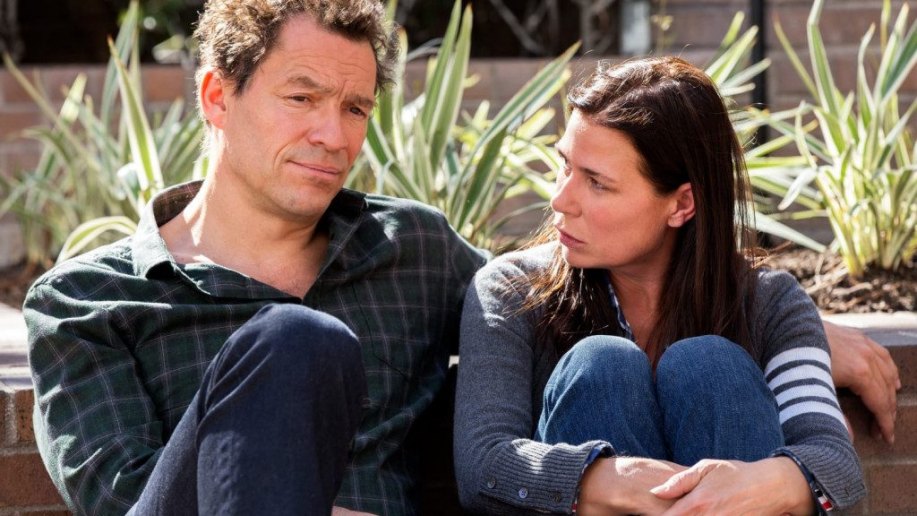 Created by Sarah Treem and Hagai Levi, 'The Affair' is a Showtime drama series that debuted on October 12, 2014. It introduces us to two individuals — a married waitress, named Alison and Noah, a successful teacher and aspiring novelist. When Alison meets Noah by chance, she starts an experimental affair with him. But she soon realizes that this action might have negative repercussions on her perfect married life.
5. Lady Chatterley (1993)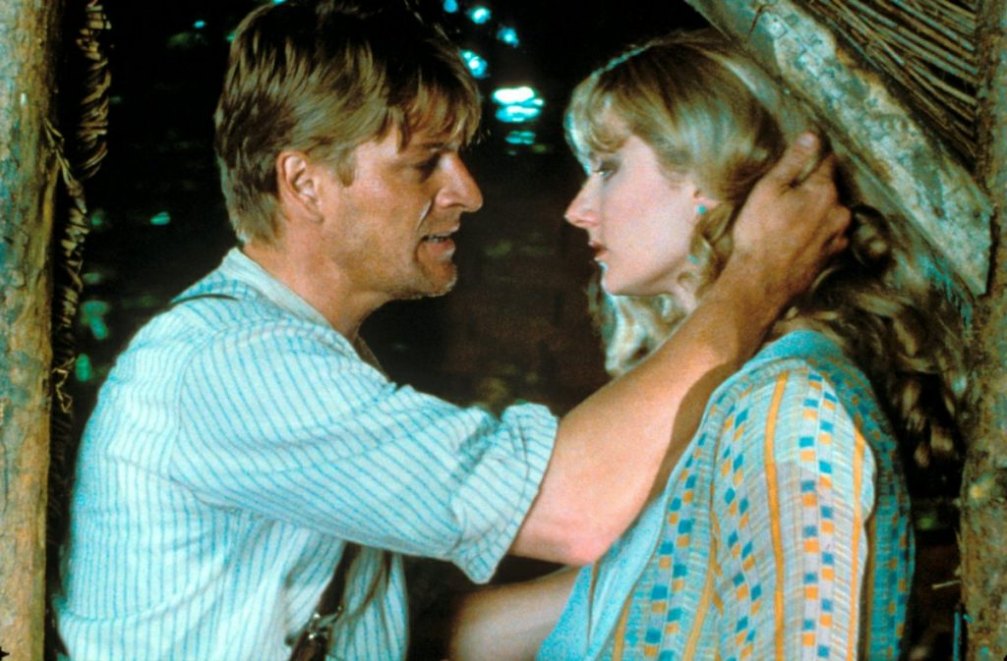 'Lady Chatterley', a 1993-released BBC TV serial, features Sean Bean and Joely Richardson as the protagonists. Based on the novel, 'Lady Chatterley's Lover', by D. H. Lawrence, it comprises four episodes. The story introduces us to a young woman whose husband returns after World War II. Wounded and decapacitated, he is unable to sexually gratify his wife. As a result, his wife starts an affair with the groundskeeper. This mini-series is a revelation of throwing aside sexual taboos. It also highlights the extreme racism prevalent during those times in 20th-century Britain.
4. You Me Her (2016-)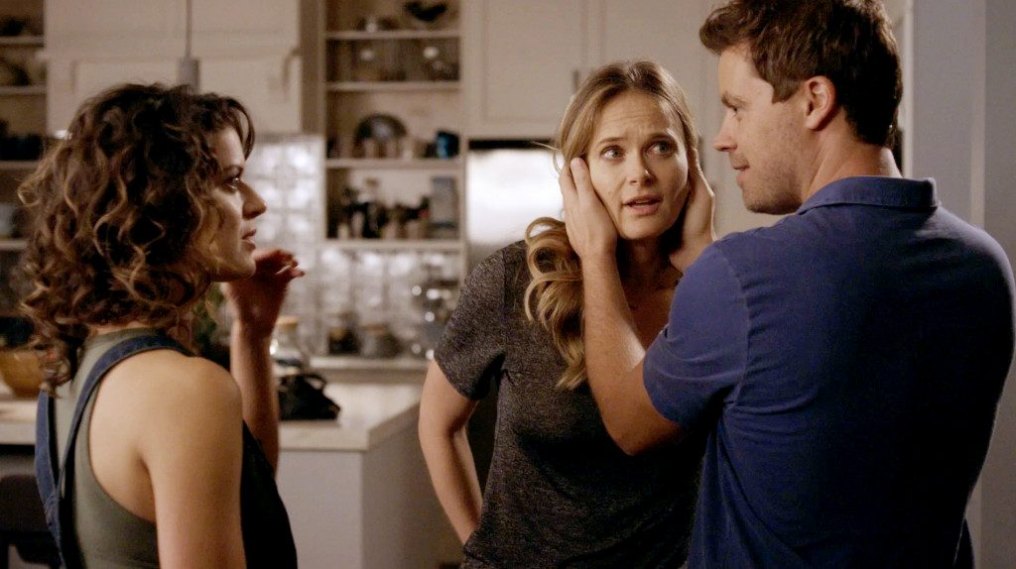 A polyamorous romantic comedy, 'You Me Her' was branded as the first of its kind in this genre after its release. It revolves around a couple whose sex life has become monotonous and boring. In a shocking turn of events that involve an impulsive get-together, the duo begins a three-way affair. Now, matters become complicated when this financial arrangement soon takes a turn to involve emotions and romantic feelings.
3. Significant Mother (2015-)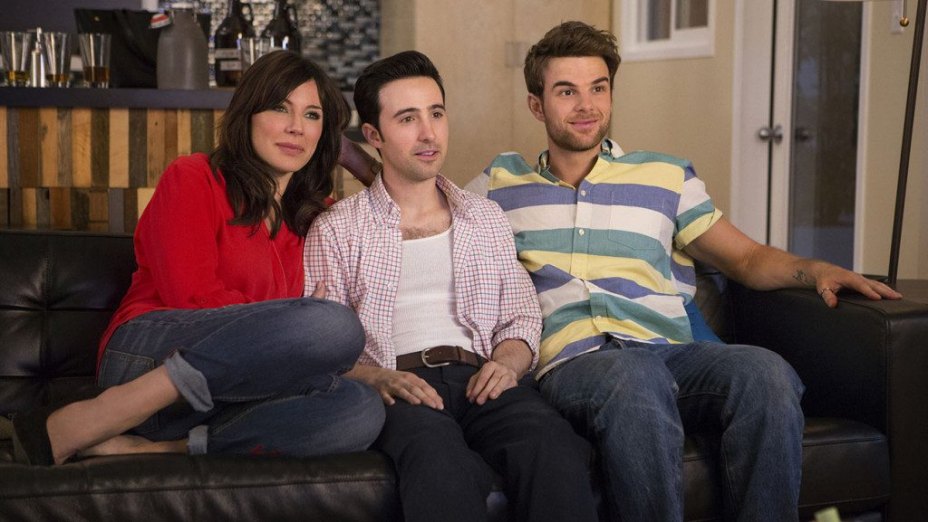 Nate, an upcoming restaurateur, comes back home to discover that his mom Lydia has begun an affair with his best friend and roommate, Jimmy. Further twists arrive when Lydia's husband, Harrison, suddenly returns and wants to woo her back. In the midst of this chaos, Nate becomes trapped within his own family and finds his personal relationship failing.
Read More: TV Shows Like Elementary
2. Insatiable (2018-)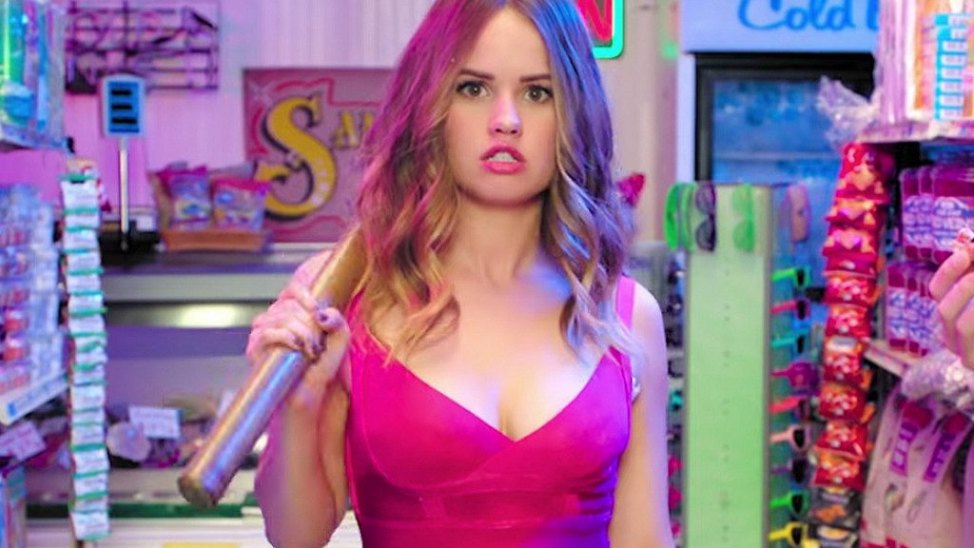 Patty is a woman who is overweight and has suffered years of bullying, underestimation, and ridicule from her peers. But after a surprising turn of events, she becomes thin and seeks revenge against those who had fat-shamed her all this time. This is when she meets Bob Armstrong, who coaches beauty pageant contestants. Patty soon becomes a pageant candidate under his wing. While Bob and his wife try their best to train her, they have no idea as to how far she will go in order to exact her revenge.
Read More: TV Shows Like The Rain
1. Big Little Lies (2017-)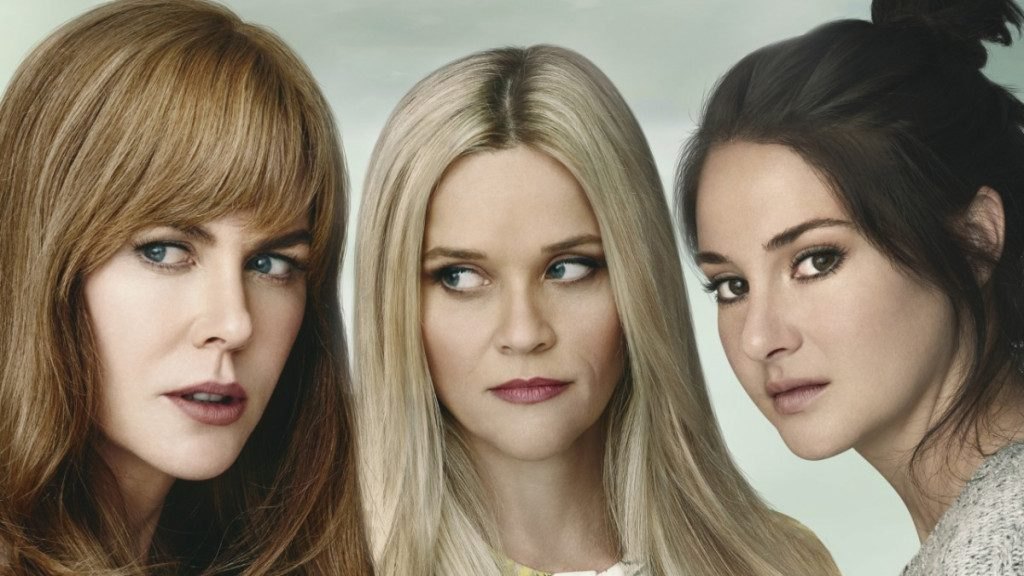 'Big Little Lies' is about three women who become embroiled in a murder case. Although dubbed as a mystery series, it focuses on subjects such as domestic violence, rape, and motherhood. The women might have their differences but they finally bond with each other when circumstances demand. Relatable and realistic, this wonderful drama is a must-watch for all women. Packed with moments of empowerment and heartbreaks, it teaches us how strong and resilient females can face anything thrown at them.
Read More: TV Shows Like Big Little Lies