'Elementary', a CBS procedural drama, is a modernized version of Sir Arthur Conan Doyle's legendary character, Sherlock Holmes. Created by Robert Doherty and starring Jonny Lee Miller and Lucy Liu as the protagonists, it chronicles the activities of Holmes, who is recovering from substance abuse, as he solves various crimes in partnership with the New York City Police Department. His eccentric methods and refusal to stick to set norms always lead to conflict between him and Captain Thomas Gregson. During his investigations, he is accompanied by his apprentice, Dr. Joan Watson, a former doctor hired by Holmes' father to help him with his rehabilitation. You can watch all of the episodes of 'Elementary' on CBS's official site.
Addictive, gritty, and one of the finest portrayals of a detective duo, 'Elementary' is a must-watch for fans of gripping mystery shows. If you have finished watching all the episodes of the series, then you might be looking for other titles that are thematically and stylistically similar to this one. So, here's the list of best shows similar to 'Elementary' that are our recommendations. You can watch several of these series like 'Elementary' on Netflix, Hulu or Amazon Prime.
10. Sherlock (2010-17)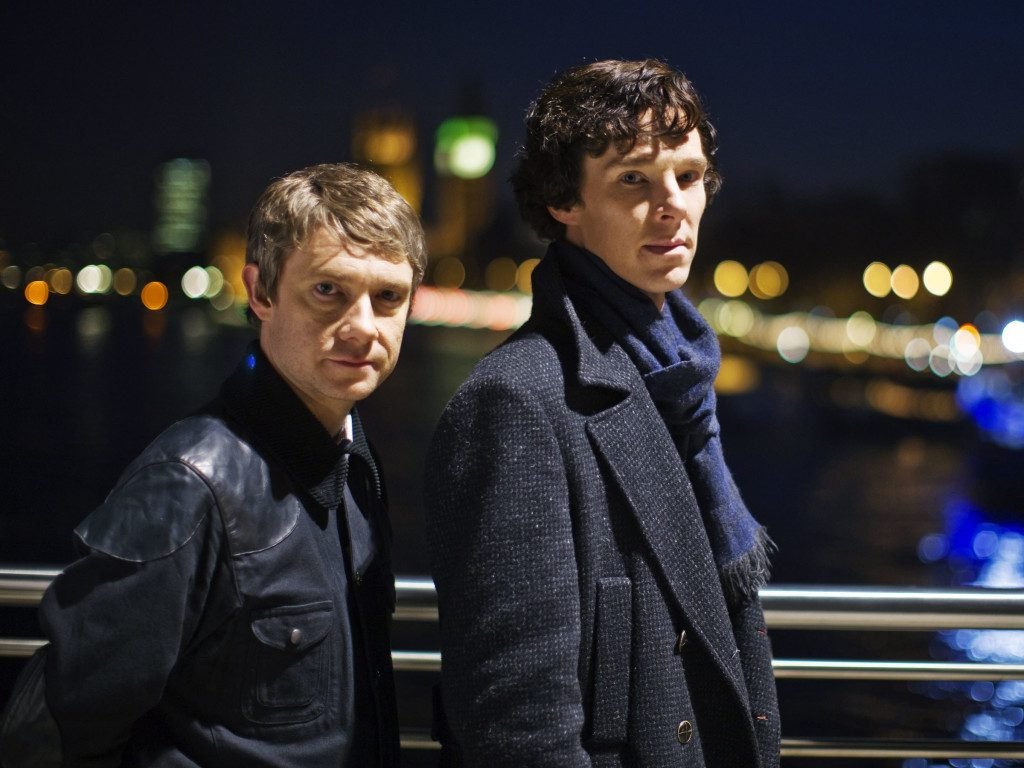 The name that should and definitely must feature here is 'Sherlock'. Featuring Benedict Cumberbatch in the titular role, the series follows him and his partner plus flatmate, Dr. John Watson, as they solve numerous crimes. Watson has just returned from his military assignment in Afghanistan and has moved into Sherlock's apartment. On the other hand, the eccentric Holmes, blessed with exceptional intellect and keen observational skills, soon becomes a public celebrity for his extraordinary abilities in solving the most puzzling cases. Created by Steven Moffat and Mark Gatiss, 'Sherlock' debuted on BBC in 2010. Since its release, it has received immense praise for its script, narration, performance, and direction. Nominated for multiple awards and a winner of several accolades, it is one of UK's most watched drama series.
9. Castle (2009-16)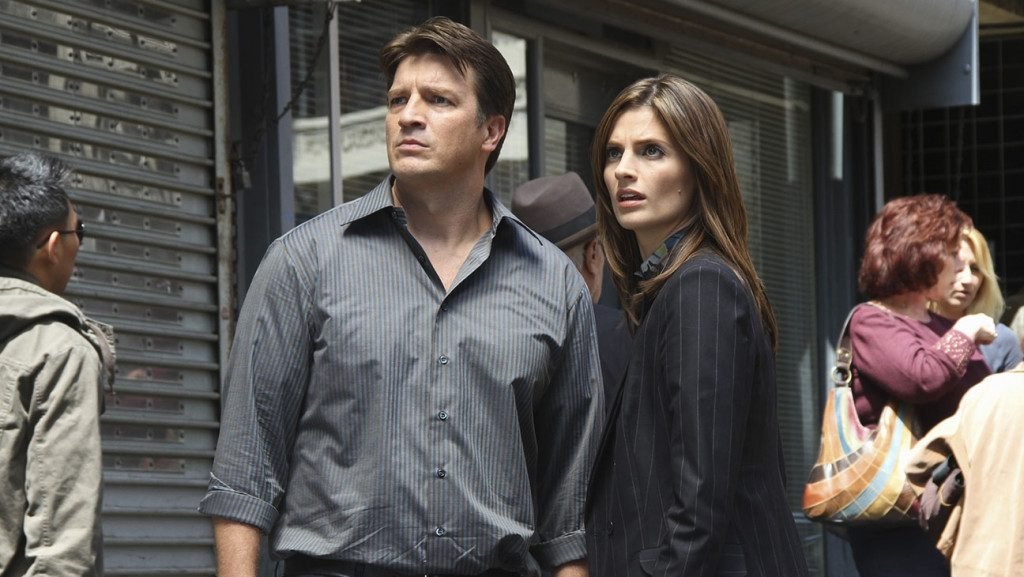 'Castle' introduces us to Richard Castle, an author of mystery novels. Suffering from writers' block and inexplicable boredom, he kills off his famous protagonist, Derek Storm, a character from his successful book franchise. But when there's a murder committed exactly according to the technique depicted in one of his novels, he is brought in by the cops for questioning. Here, he meets detective Kate Beckett and is immediately intrigued by her. Deciding to use her as his muse for his next main novel character, Nikki Heat, he partners with her and helps her apprehend killers. Soon, they start a relationship. Together, the duo cracks several cases, mostly murders, and also attempts to solve the mystery related to the murder of Beckett's mother, which happened several years ago.
8. Forever (2014-15)
Dr. Henry Morgan is a medical examiner who studies the dead for solving criminal cases. In the midst of his job, he also tries to uncover the secret behind his own immortality. Almost two centuries ago, he had died when he was attempting to free slaves during the African slave trade. However, since then, every time he dies, he reappears in the same body of water, naked and alive. Because of witnessing so many changes across several years, he has gathered exceptional knowledge and keen observational skills. These traits prove quite helpful while solving cases and also earn him the admiration and appreciation of his peers.
7. Better Call Saul (2015-)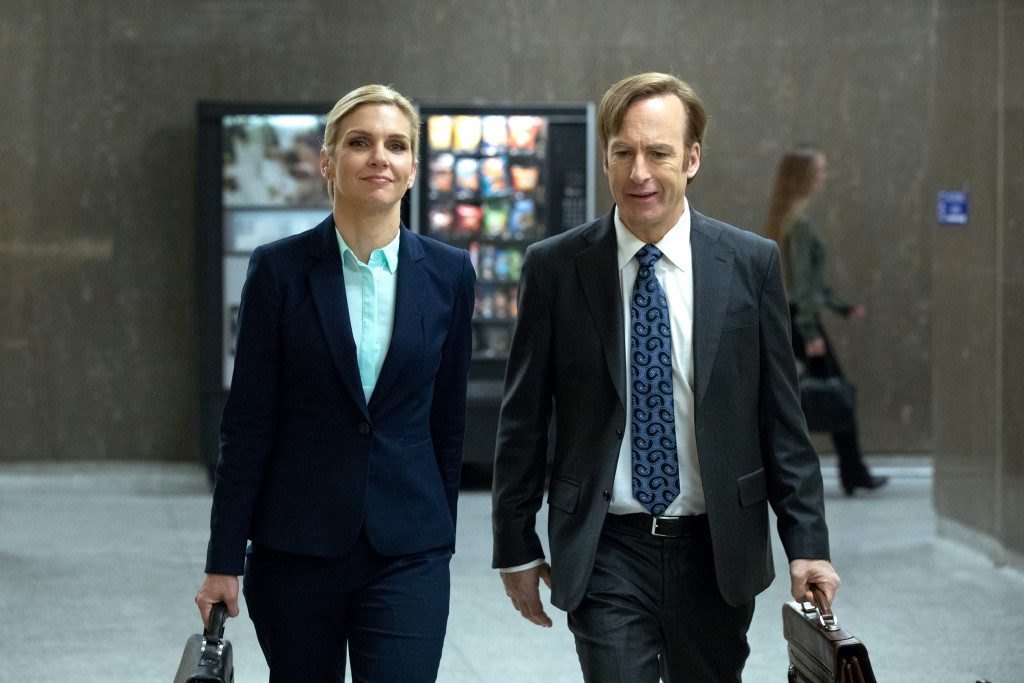 Created by Vince Gilligan and Peter Gould, 'Better Call Saul' is a spin-off prequel to 'Breaking Bad'. It is the story of con-man turned small-time lawyer, Jimmy McGill. It is set six years before the events shown in the original series. 'Better Call Saul' chronicles McGill's journey as he transforms into a criminal lawyer for hire. Jimmy starts by becoming a lawyer for former beat cop Mike Ehrmantraut. Later, his previous conning skills and legal knowledge help him to climb up the ladders of the criminal underworld of drug trafficking.
6. Maigret (2016-17)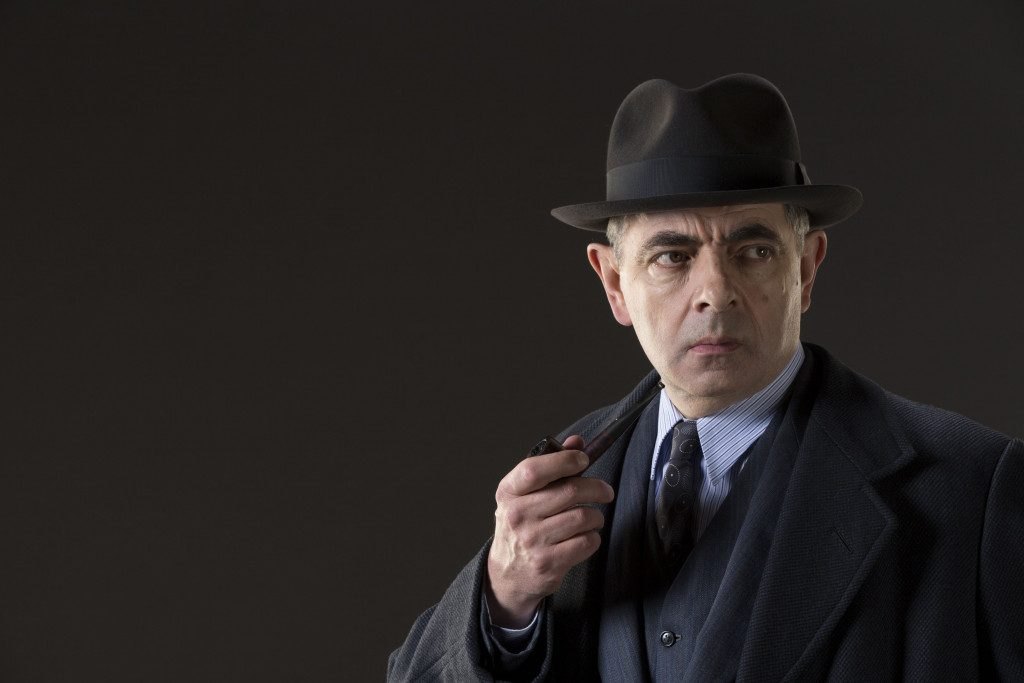 Rowan Atkison, whom we so popularly recognize as the endearing 'Mr. Bean', assumes quite a different avatar in this crime drama. He plays the role of Jules Maigret, a law enforcement personnel, who has the most cunning plans up his sleeves when it comes to apprehending criminals and delivering justice. Set in the mid-1950s in France, 'Maigret' is a British crime series adapted from the books by Georges Simenon. The show debuted on 28 March 2016 and was aired on ITV until its conclusion in 2017.
5. Dexter (2006-13)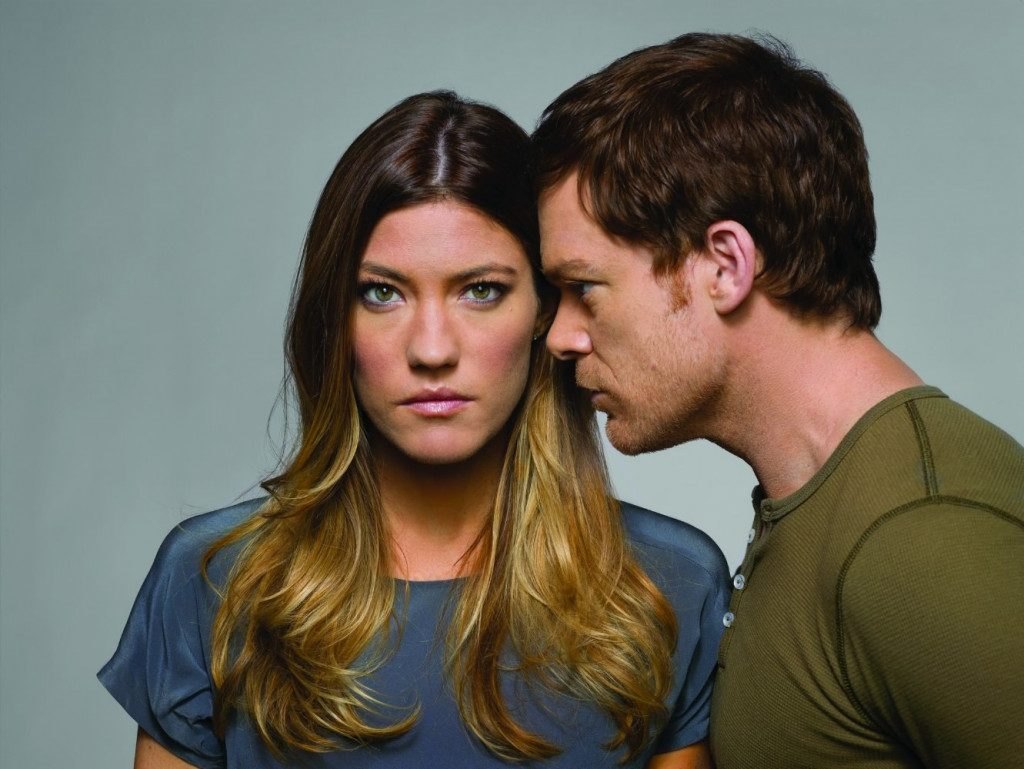 'Dexter' is a crime drama mystery series that premiered on Showtime on October 1, 2006, concluding with its final season in 2013. The story takes place in Miami, where we meet the forensic technician, named Dexter Morgan, who helps the Miami Metro Police Department in tackling cases, especially homicides. However, unknown to everyone, he leads a secret parallel life. After darkness falls, he transforms into a serial killer, silencing murderers who have escaped justice. Adept and expert in hiding his deeds, Dexter is almost invisible to the law or police. While the series' first season is based on the Dexter novels by Jeff Lindsay, its following seasons have their own independent storylines.
4. True Detective (2014-)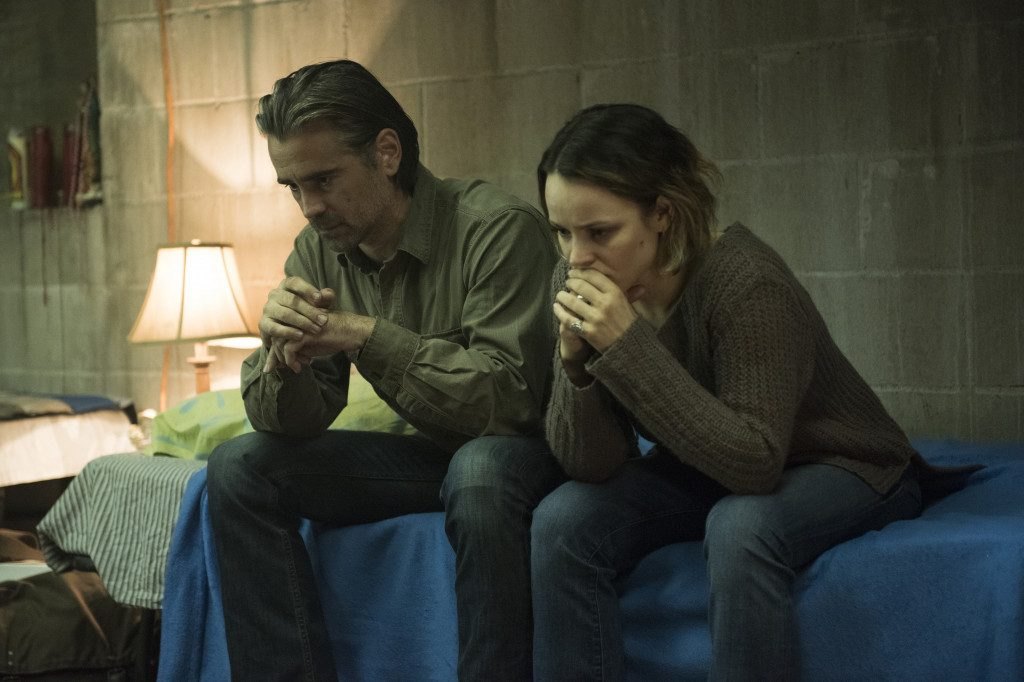 'True Detective', an anthology crime drama, is created and written by Nic Pizzolatto. It debuted with its first episode on January 12, 2014, on HBO. Each season approaches a distinct story arc, having no connection with its preceding or succeeding installment. Every plot introduces a new case, fresh cast ensembles, new characters, and different settings. As cops and detectives investigate homicides and embark on a time-bound chase to catch criminals, they often find themselves becoming entangled in their own complications and facing personal dark secrets.
3. Numbers (2005-10)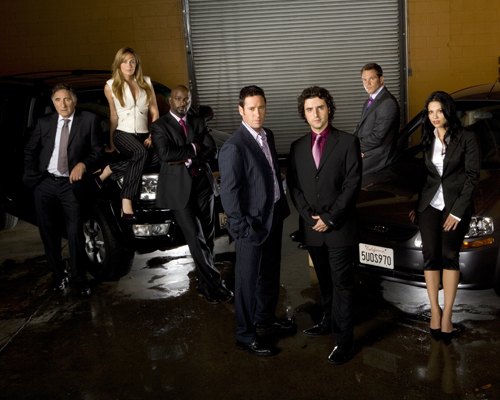 'Numbers', aka 'NUMB3RS', yet another crime drama show, aired from January 23, 2005, to March 12, 2010 on CBS. Created by Nicolas Falacci and Cheryl Heuton, it introduces us to FBI Special Agent Don Eppes and his partner cum brother Charlie Eppes. Charlie is a college mathematics professor and uses his knowledge of numbers to help his brother and the FBI to solve various cases. Apart from the investigative story arcs, this series also highlights the relationship between the Eppes family members, including the siblings' father, Alan Eppes. As the brothers fight crime in and around LA, we witness how Charlie's mathematical models bring invaluable insights into the crime scenes. Each episode usually features one case, with the FBI team (led by Don) investigating the matter, and Charlie offering his numerical inputs.
Read More: TV Shows Like The Society
2. Rizzoli & Isles (2010-16)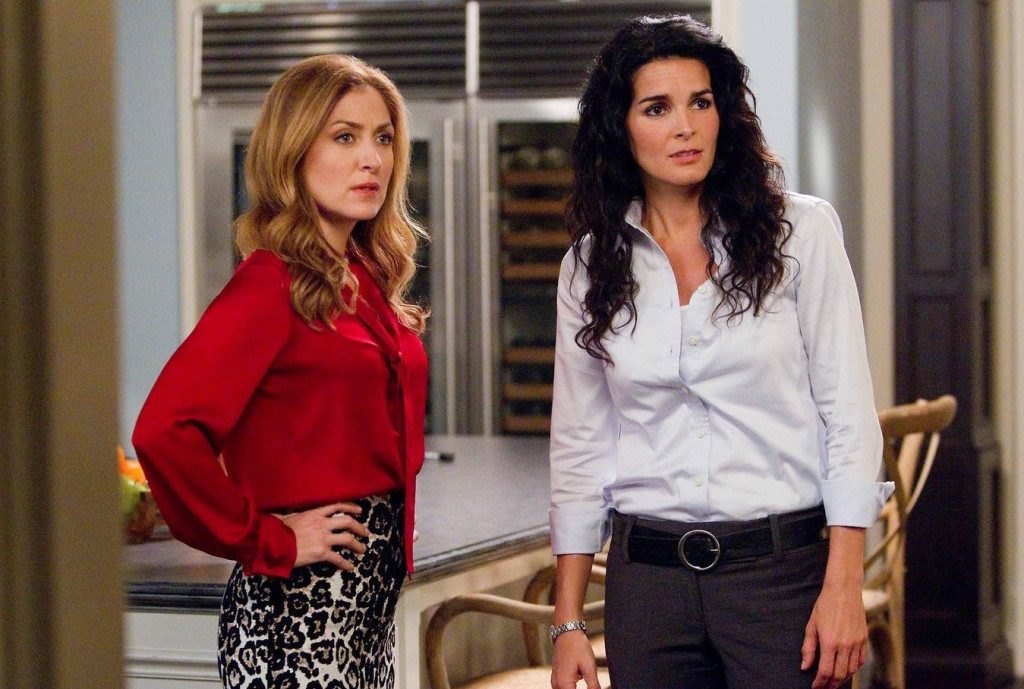 In this detective drama, Jane Rizzoli is a police investigator and Maura Isles is a medical examiner. Bonded by a strong friendship, the pair help each other as they solve various cases. Starring Angie Harmon and Sasha Alexander as the protagonists, 'Rizzoli & Isles' is adapted from the Rizzoli & Isles novels written by Tess Gerritsen. Spanning seven seasons and 105 episodes, the series aired from July 12, 2010, to September 5, 2016.
Read More: TV Shows Like Easy
1. White Collar (2009-14)
Let us finally end this catalog with another thriller drama that features an odd crime-solving duo. Notorious con artist, forger and thief, Neal Caffrey, is finally captured by FBI Special Agent Peter Burke. However, just before completing his last three months of his four-year sentence, Caffrey escapes in search of his lover, Kate. Burke soon catches him and puts him back in prison. But this time, Caffrey has a plan. He suggests a deal, under the promise of an early release. He promises to help Burke capture cunning white collar criminals by acting as an informant. Although reluctant at first, Burke finally agrees. And thus begins this weird relationship between the protagonists as they help each other in apprehending offenders. Created by Jeff Eastin and starring Tim DeKay and Matt Bomer in the lead roles, 'White Collar' premiered on the USA Network on October 23, 2009. Spanning six seasons, it concluded with its finale on December 18, 2014.
Read More: TV Shows Like Catch-22