EDITOR'S NOTE: The following article has been modified to reflect the final winners of Emmy Awards.
Quite honestly, just one plain look at the names of nominees most likely to be ruled out this year due to their shows being scheduled for release after the Emmys close on their submission window for this year, and you would realise that a whole new avenue of possibilities has opened up. Olivia Colman, fresh off her Oscar win might be ineligible since 'The Crown' doesn't yet have a specified release date, but is expected to come out sometime later this year. Last year's reigning champion thus won't be returning to reclaim her title.
Then there is 'Big Little Lies' whose entire cast is eligible to fill up the Emmys nominations panel, but that too didn't air until June. Likewise, Claire Danes for 'Homeland' and Elisabeth Moss for 'The Handmaid's Tale' would be notable among stellar actresses that will be ineligible to compete this year because the shows they star in weren't aired before May 31. However, we do not want to fret, since by listing those who will be missing out, we virtually have the list for next year ready. Best Actress Emmy Nominations, 2020 anyone?
Furthermore, drawing our gaze to the present year, if the race for nominations for best actor was fairly obvious but the race for the winner would presumably be a tough as nails bout, I am afraid that the same can be said for the best actress category as well. We have a couple of returning favourites, and per usual, a couple of surprise entrants as well; and then of course there are actresses we dearly hope get the recognition they deserve. Read on to find out our predictions for the Best Actress for a Drama series at the Emmys 2019.
Should Have Been Nominated
Julia Roberts, Homecoming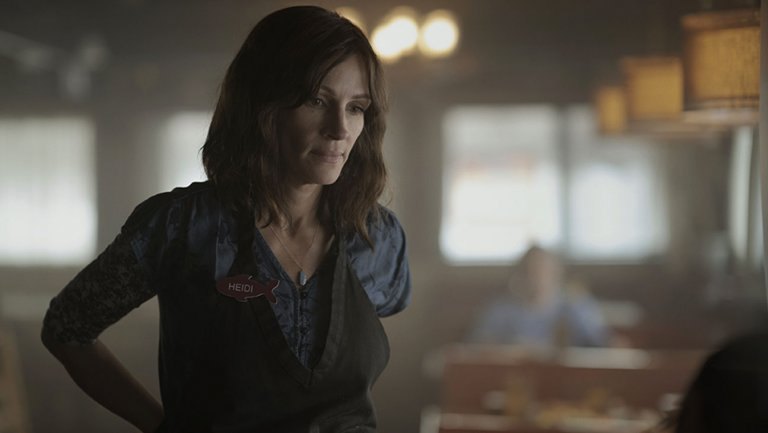 Julia Roberts' star power has meant nothing but good fortune for Prime's highly rated 'Homecoming'. However, interesting piece of trivia: 'Homecoming' along with the Elizabeth Olsen starrer 'Sorry for Your Loss' lead a sort of crusade at the television Academy, one that was intended to make shows with 30 minutes of runtime per episode eligible for the big races. While nothing has officially been said on the matter, it is clear what the verdict is, because 'Homecoming' didn't receive a single nod at the Emmys for any category, despite critics being all praises for Prime's breakout hit series, and its lead actress, Julia Roberts, making her and the series headliners of one of the biggest Emmy snubs in years.
Christine Baranski, The Good Fight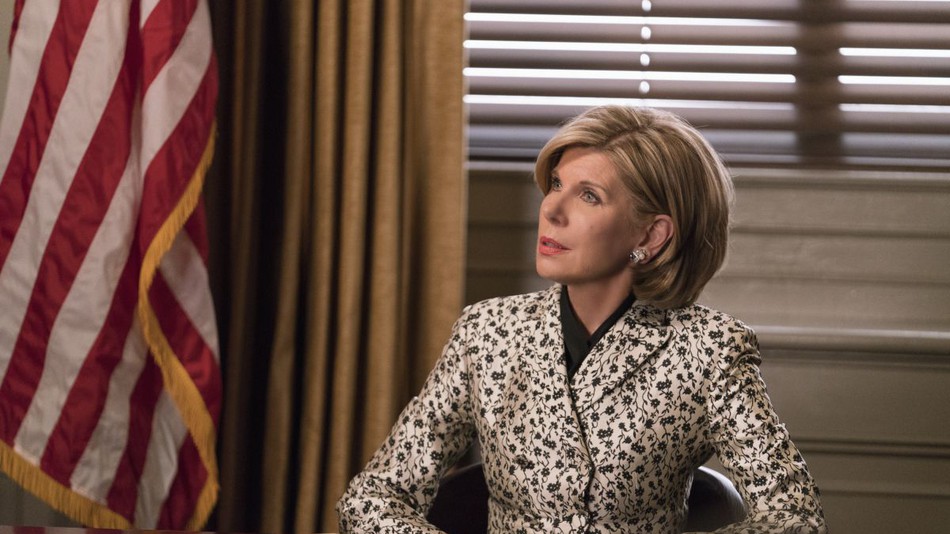 Underrated is the word that would come to mind and in that case, one would have expected the TV Academy to act out fairly and recognise Baranski's fine performance as Diane Lockhart, a woman who loses her life savings following a huge financial scam and joins a prominent law firm to fight back. The show, a spinoff of 'The Good Wife' was especially appreciated for its real life parallels and no holds barred, yet subtle and understated social commentary. 'The Good Fight' may have started out strong, but it quickly lost steam towards the middle. However, there was a reason to rejoice since the show seemed to be back at its best with its latest season and headed in the right direction, especially following the fourth episode of its recently wrapped up third season, 'The One With Lucca Becoming a Meme'. Baranski, however, couldn't secure a nomination despite being the only consistently good thing about the show, joining 'Homecoming' in the list of the biggest snubs this year.
Final Nominations
7. Viola Davis, How To Get Away With Murder

Annalise Keating is one character I have grown to admire massively despite all her shades, over the course of five seasons, and with 'How To Get Away With Murder' returning for a sixth and final season this year, it finally seems like it would be time for Keating, us, and with it, Viola Davis, a fantastic actress, to move on. A nomination for its pre-final season for the leading lady in this scenario is only fitting, even if the chances of a win are a strict 50-50. Could go either of the two ways.
6. Robin Wright, House of Cards
It is admirable how Robin Wright took over the reins in her hands after Netflix decided to sever any ties with Kevin Spacey following multiple accusations of sexual assault against him, but it seems like the audience hasn't gotten over Frank Underwood's sudden disappearance from the show, despite everything that conspired. The audience reviews have been completely brutal for the final season, and while the show did manage to make its presence felt at the Emmys with a few nominations to its name, none of them is as singularly powerful as Wright's.
5. Mandy Moore, This is Us
This one here was a personal choice more than a predicted nomination earlier, and I couldn't be happier that she made the cut. While 'This is Us' aired its third season recently, we already knew that it will be racking up most of the major nominations, despite being the weakest of the three. The show's past record and popularity warranted that completely. However, while the Emmy academy had been showering Sterling Brown and Milo Ventimiglia with nominations and awards, Mandy Moore came at the receiving end of that only this year. What may throw a spanner in the works, despite her having some nominations from the OFTA, MTV and Gold Derby Awards is that she has been differentially nominated for the same season, in places as the lead actress, and in others, as a supporting one.
4. Laura Linney, Ozark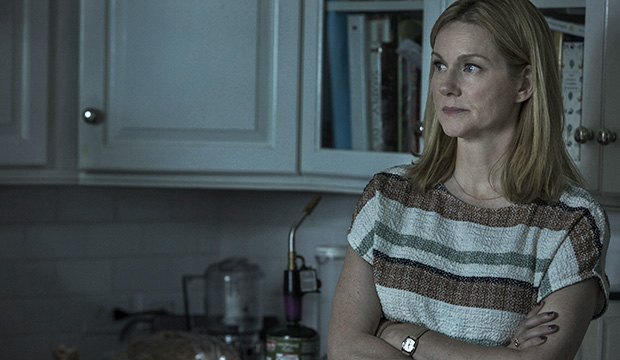 I strongly believe that Laura Linney had been snubbed for a nomination at the Golden Globes as well as the Emmys for her measured performance in the first season of the atmospheric Netflix original 'Ozark'. Well, I am not sure if "snubbed" would be the right term to throw around here, but the year in which she missed nominations had genuinely breakneck competition. With most of that out-of-the-way as discussed in the introductory paragraph, her chances at securing a nomination became clearer by the day, with her finally breaking in when the nominations were announced earlier this month. However, chances at a win seem slimmer since neither has the second season done very well, eventhough it turned out better in my opinion than the first, and neither is her name backed by solid Saturns, SAGs or Globes, as is the case with many of the stars here.
3. Emilia Clarke, Game of Thrones
'Game of Thrones' became almost a matter of global interest when it aired its divisive season finale, ranking a dismal 4.3 right now on IMDb. Major plotlines met undesirable ends, major character arcs almost irreparably destroyed, and the show delivered far from what anyone would consider a deserved end to one of the most-watched shows of all time. As a fan since the first season, it absolutely breaks my heart to say that the final season was a disappointment, mostly. However, not a single living soul would disagree with me when I say that the cast did some fine work with whatever they were given, especially Emilia Clarke, who was a rare standout from an otherwise greatly talented cast. Towards the end of the fifth episode, 'The Bells', while I still maintain that her transition into the mad queen was hastened and unwarranted at this point in the show and could use some more development, the only thing that made it worthy was Clarke's acting. She effortlessly emoted all the rage, despair and confusion that overcame Daenerys, and is now worthy of more than a nomination, even if for that one scene. I honestly think that the show's overall fate at the Emmys might hurt her very deserved chances, but we will have to wait until September to find out for sure, and keep our fingers crossed till then.
2. Sandra Oh, Killing Eve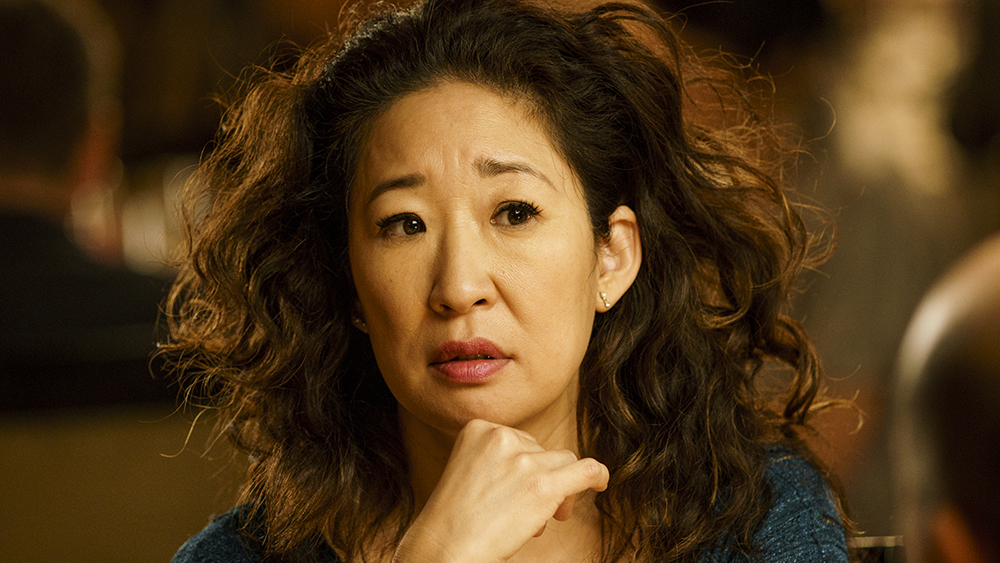 Fresh off her Golden Globes win for the previous season of 'Killing Eve', having also landed a nomination for the same at the primetime Emmys last year, Sandra Oh's chances of a nomination for the currently airing second season of the series were anyway confirmed. In all likelihood, she will also be the one lifting the top prize. The second season maintained just the same momentum (if for a slight, very slight lapse in quality) as the first season, and the performances of both Oh and Comer are forces to reckon with. Now that is not only an indication that the winds are blowing in the favour of this 'Grey's Anatomy' star, whose career graph following the last couple of years has seen an interesting 'dream jump' of sorts. It is almost written in stone now: my final prediction for Best Actress in a Drama Series: Sandra Oh, for the win.
Winner
1. Jodie Comer, Killing Eve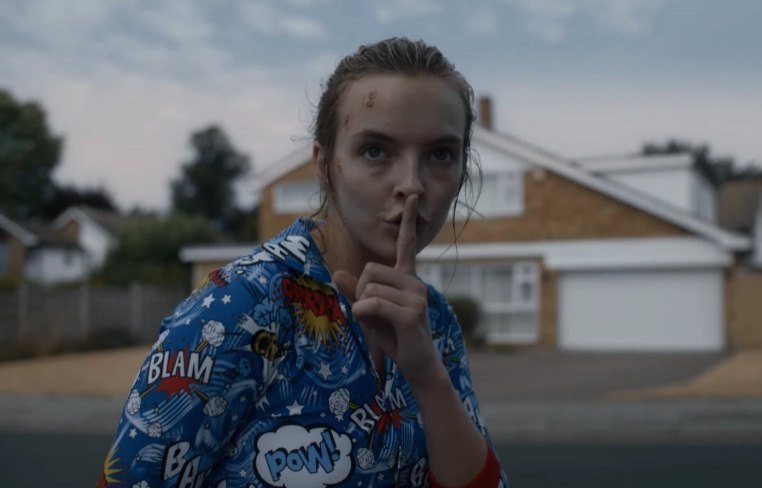 2019 definitely was looking to switch up things given major players not even participating in the game, and it did so this way: a dual nomination for Killing Eve in the performances arena, one each for the stunning performances of Sandra Oh (as predicted ahead) and that of Jodie Comer. While Oh has significant awards and nominations backing her name and performance, looking to score the same in 'Killing Eve's second season with overwhelmingly positive reviews, this was a first for Comer, and boy oh boy, what a glorious first. The Yin and Yang, even if in ways that you'd not typically imagine, both deserve accolades for their rather fine work even if currently Sandra Oh seems to have the upper hand.
Read More in Emmy Predictions:
Best Drama Series | Best Limited Series | TV Movie | Best Comedy Series