EDITOR'S NOTE: The following article has been modified to reflect the final winners of Emmy Awards.
Perhaps the one category that is the most dubious category when it comes to what gets nominated, and then what wins, the Emmy Award for Outstanding Television Movie looked to throw in quite a mixer this year too when it came to the nominations slate. The past two years have been dominated by Charlie Brooker's anthology series 'Black Mirror', with San Junipero and USS Callister winning in 2017 and 2018, and the polarised reactions that the television academy received upon their wins led the Emmys to add an interesting twist to their nomination requirements for a TV film to the following: A television movie is defined as an original program, which tells a story with beginning, middle, and end, and is broadcast in one part with a minimum running time of 75 minutes.
Now, simply considering this, all 'Black Mirror' anthology episodes meeting the runtime requirement should automatically disqualify based on the "original program" criteria, but again, the very term and its usage are a bit of a grey area. Come 2019, and Netflix and Charlie Brooker and 'Black Mirror' have changed the game again with 'Bandersnatch', that was in actuality released as a TV movie and is listed separately from all other 'Black Mirror' offerings. Now since it's a 'choose your own adventure' film, like the titular book/game in the movie, the runtime varies from 40 minutes to somewhere near 150 minutes, and that is if you consider viewers contend themselves with only one ending.
When I watched Bandersnatch', I couldn't keep my controller down and HAD to finish all endings that cost me a total of more than 300 minutes, the most I have spent on any movie in a single viewing, ever. However, since now the air around 'Bandersnatch's technical difficulty in securing a nomination is cleared, we also do have HBO reigning in quite a battle to regain its lost glory in the category. Read on to find what movies I think are the strongest contenders for Outstanding TV Movie at Emmys 2019.
Should Have Been Nominated
Native Son
Another HBO nominee that I predicted to be on the list, Native Son made quite some noise at the Sundance this year, but the way I see it, has failed to garner significant approval from the TV viewing audience. The film, made twice already based on the novel, is based on the Richard Wright novel of the same name wherein a young African American boy is hired as a chauffeur for a wealthy white family and an affluent businessman, and enters a whole new world, one that is turned upside down when things don't go as envisaged. Despite its relevant subject matter, and a central riveting performance from Ashton Sanders, 'Native Son' just couldn't take off with the Academy audiences.
O.G.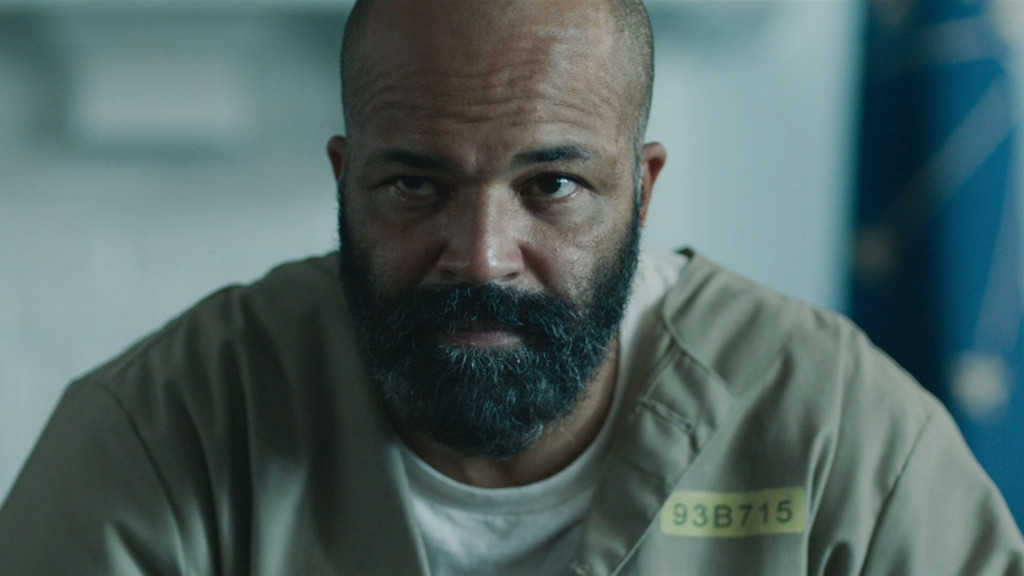 You coulld expect Jeffrey Wright to work his magic over basically everything he touches, and this prison drama is really no exception. You'll love what he does with his character. 'O.G.' is the story of Louis (Wright) who is set to be free from prison after serving a 24 year jail sentence within weeks for a violent crime he committed years ago, just when he is jumped by a newly incarcerated prisoner called Beech. The film mostly follows the relationship between the two, and while the style of cinematography is very similar to the way a docu-drama is shot, all of that helps in adding up to the intensely real atmosphere of the film. As I have already said before, HBO did seem to be leaving no stone unturned in getting the mantle this year to its name, and while 'O.G.' didn't finally land a nomination, it surely was on the charts for one.
Final Nominations
5. My Dinner with Hervé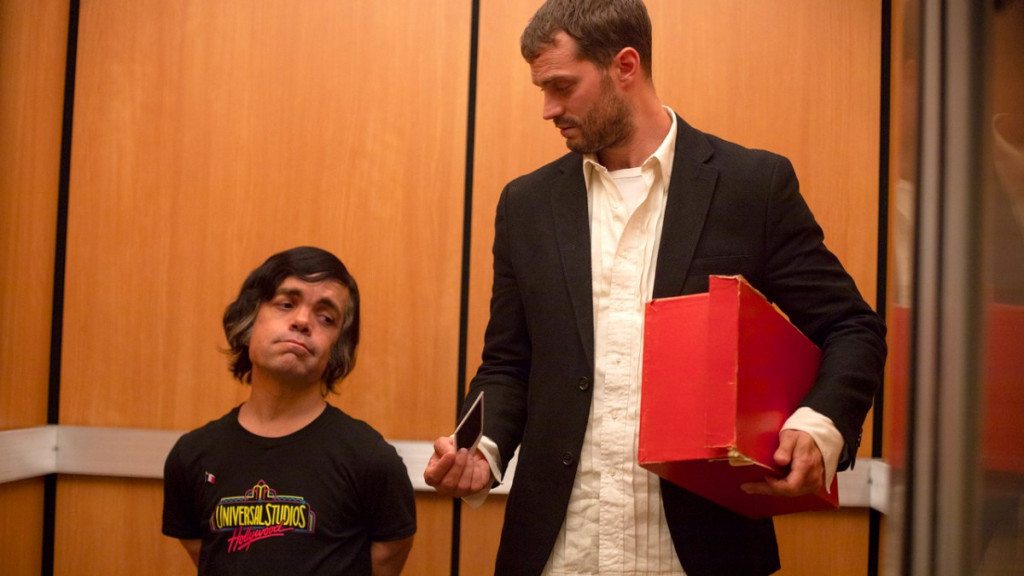 Among my personal favourites this year, 'My Dinner with Hervé' is another nominee from HBO, and stars Peter Dinklage in the titular role of the actor Hervé Villechaize. The film recounts his last days through an interview dinner that actually happened between the late actor and the director of this film, Sacha Gervasi (played as Danny Tate by Jamie Dornan) before he committed suicide a few days later. While researching on the role and the script, Dinklage and Gervasi recounted that the interview was in actuality, a metaphorical suicide note from Villechaize, most notable for playing iconic roles in 'The Man with the Golden Gun' and the TV series 'Fantasy Island'. Dinklage per usual nails the role of the late actor, with a sensitive, layered portrayal, as you would expect. The film virtually belongs to him from the beginning.
4. King Lear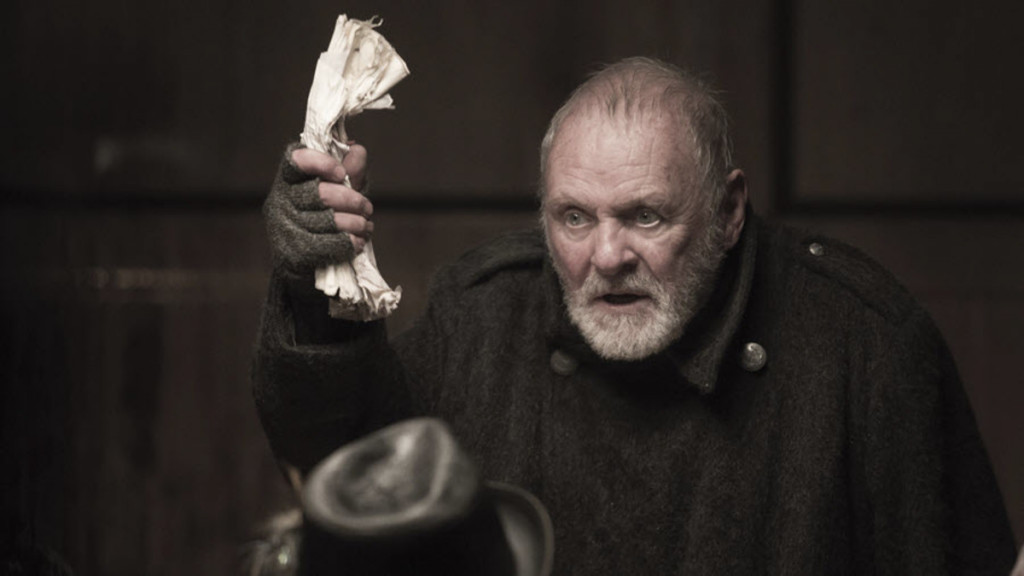 The stellar ensemble that the TV film has conjured alone deserves worthy commendation, but even other than that, 'King Lear' would hardly appear like a TV movie. Not that by saying this, I tend to demean TV movies that are neck to neck with any modern theatrical movie, but 'King Lear' is a rare dramatic epic, a sweeping one at that, one of Shakespeare's best tragedies in my opinion, but also one that doesn't necessarily translate well as a film adaptation. However, 'King Lear' proved me wrong. Anchored on an another award worthy performances from sir Anthony Hopkins in the titular role and Emma Thompson as his eldest daughter Goneril, 'King Lear' tells the story of Lear calling upon his family to divide his kingdom between his three daughters, the youngest of whom renounces it, set in an alternate 21st century militarised London. Its nomination in the main category was almost a guarantee, although dwindling audience reviews now might just hurt its overall chances.
3. Brexit: The Uncivil War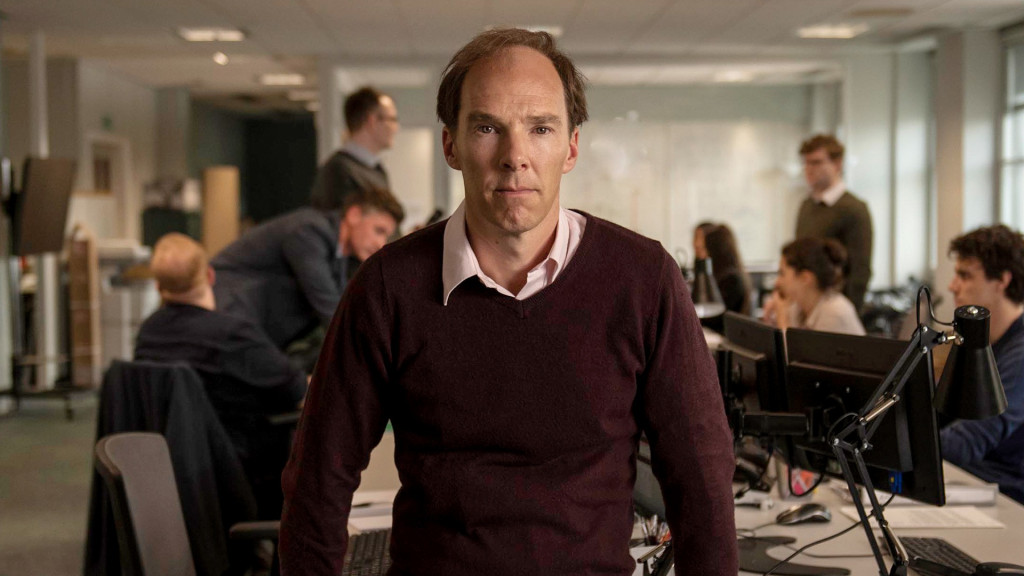 The Brexit: the exit of Britain from the European Union of Nations, has been one of the most talked about events, also among the most polarising ones in modern political history. 'Brexit' the film documents how political strategist Dominic Cummings, played by the ever enigmatic and Emmy's favourite Benedict Cumberbatch, led the campaign to convince British voters to exit from the EU in 2016, called 'Vote Leave'. The way I see it, any movie with relevance to current or significant political matters, and that too such a world altering one, is bound to gain significant traction when it comes to awards. Even bereft of those grounds, 'Brexit' directed by Toby Haynes is beyond commendably well made, despite the obvious bias and polarisation that usually follows such a film and divides viewers over the actual representations of facts. Regardless, 'Brexit' remains a frontrunner when it comes to deciding the winners.
2. Deadwood
If things don't go too sideways, I can almost be certain that the category would virtually belong to this western. 'Deadwood' the movie, set in 1889 following South Dakota's statehood, served as continuation to the hit HBO series that ended its 3 season run back in 2006, and according to the producers, was "about the passage of time. The toll of time on people. It's mellowed some people and hardened others. And it's about the town's maturing and becoming part of the Union and what that event sets in motion, in a very personal way for the people who it brings in town and what ensues." The show has had a rather endearing run back in the day, and even though its loyal fanbase was all but scattered now, they all did reunite when it came to this movie's release. The promos looked fantastic with most of the cast members including Ian McShane and Timothy Olyphant returning to reprise their roles, and the movie delivered just as virtually everybody expected. As HBO's foremost contender, I could almost feel that there were a lot of eyes on this one, but it handles the dual pressure of the old and the new with some fine craftsmanship. My final prediction for winner in the Best TV Movie category is this bloody western, Deadwood: The Movie. This was the finale the show deserved all those years ago.
Winner
1. Black Mirror: Bandersnatch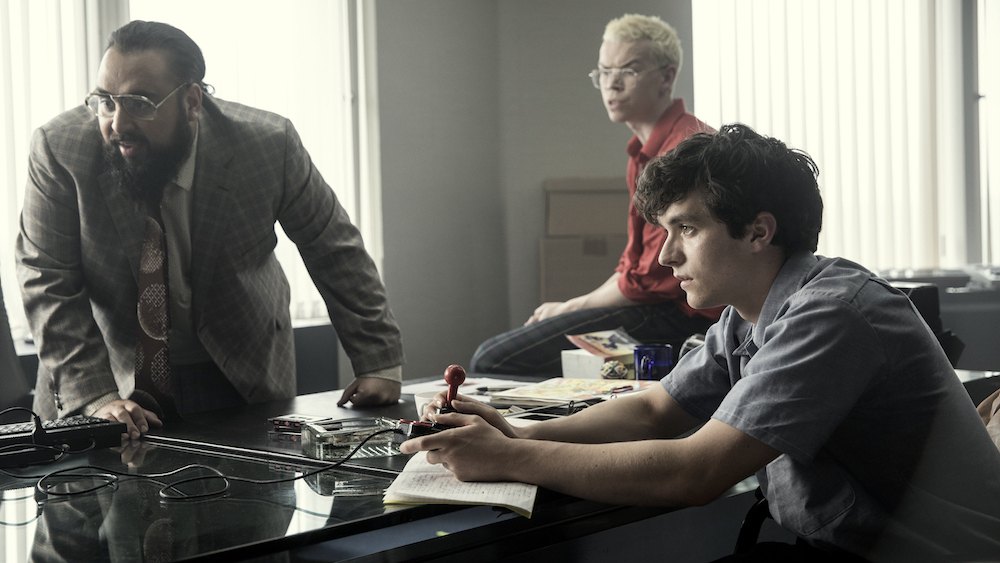 One can always count on Charlie Brooker and co. to completely and unprecedentedly change the rules of the game, but this time, in the process, they have created a new game altogether. 'Bandersnatch' became the first form of interactive entertainment on such a large-scale for the ever curious viewer, and much like the book it is named after, it is a choose your own adventure kind of movie, one where the viewer literally engages in the narrative and at various points in the film, is offered one of two choices to proceed ahead that may or may not have a bearing on the plot. Based on the different choices, there are close to fifteen endings that the movie has, and while much of it still remains largely fogged as to which version was considered by the Emmys, especially given the new rules that have been instated by the Emmys academy, no living soul can deny the fact that 'Bandersnatch' is ground-breaking stuff. Even though 'Black Mirror' is currently the reigning champion, the very nature of the TV movie might just prove to be a hindrance in it being finally winning. My predictions enlists 'Bandersnatch' most definitely taking home an award in the specially constituted 'Outstanding Interactive Program', so there's that. The winner, I believe, rests in the next entrant.
Read More in Emmy Predictions: Best Drama Series | Best Miniseries | Best Comedy Series