EDITOR'S NOTE: The following article has been modified to reflect the final winners of Emmy Awards.
The fun in predicting the nominees for the best limited series is that every year, unlike the comedy and drama categories, we see wildly different contenders: akin to the films, it's always a rather excellent mixed bag. Even returning anthology series, while retaining a similar blueprint have something exciting to offer, even if they may not be able to live up to the glory of a previously told anthology series from the same show.
This year's potential contenders, while not many, have already made a lot of noise at the Golden Globes and SAGs, while also raking in significant audience support and cracking the numbers. HBO is still looking strong with the somewhat audience favourite, the bleakly excellent 'Sharp Objects' starring an amazing Amy Adams, and the terrifying 'Chernobyl' that is currently the highest rated TV show on IMDb. While Netflix has stayed in the game previously with 'American Crime Story', with 'The Assassination of Gianni Versace' and 'The People vs. O.J. Simpson' each winning in the years they were nominated, this year they have the Cary Fukunaga directorial 'Maniac' that didn't quite make the cut at the Emmy's, and Ava Duverney's excellent and hard hitting 'When They See Us'. FX too is looking to repeat its string of successes with the recently released Fosse/Verdon. All in all, this is going to be an interesting race, and we for one can't wait to find out who lifts the trophy come September this year at the Emmys ceremony. Read on to find what show I think is the strongest contender for Outstanding Limited Series at Emmys 2019.
Should Have Been Nominated
Maniac
Despite being snubbed by the Emmys in possibly every category, 'Maniac' was easily the best show to look at last year. Its visuals, architecture, costumes and soundtrack seemed to be stuck in the retro era, while all else is techno-futuristic making for quite a unique cocktail, and that is exactly what made this series so rare. This trippy and wild limited series starring Emma Stone and Jonah Hill is helmed by Cary Joji Fukunaga, and just the names in there, coupled with the remarkable critical reception should have helped it sail through the nominations blockade, but unfortunately, 'Maniac' couldn't make it past.
Good Omens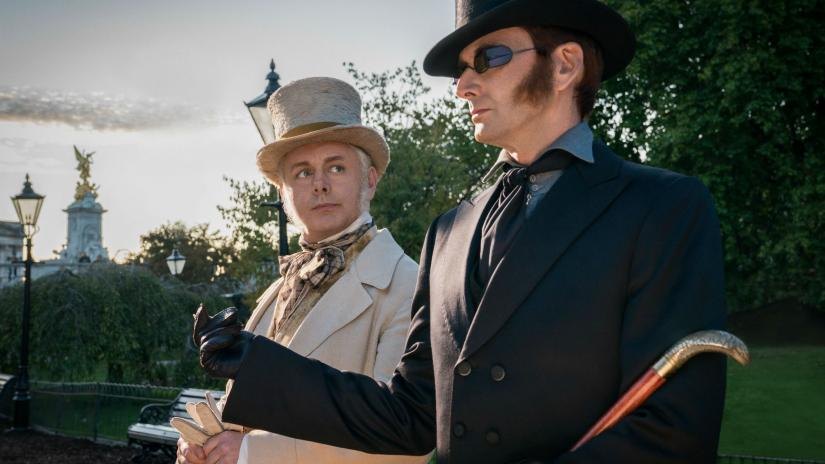 On the outset, 'Good Omens' looked like the kind of show that would appeal to a general audience more than the critical circles, unless it was ridiculously well made. Well, on both those grounds, to my surprise, the show did quite well, having released just one day ahead of the Emmys nomination closure. Starring Michael Sheen and David Tennant as Aziraphale and Crowley respectively, an angel and demon who must team up to stop the end of days. I had a lot of good faith in this show beforehand, and the primary reason behind that would be the involvement of Neil Gaiman in the writing department, the name behind shows like 'Doctor Who', 'Lucifer' and 'American Gods', with his signature wry humour even visible from the promos. With the involvement of a few more Hollywood biggies including Frances McDormand and Benedict Cumberbatch, this one surely seemed to have an edge and a good shot at actually making the nominations, given its immensely positive reception, but this too somehow fell short.
True Detective
'True Detective', following a first season that took home mostly all major awards, had a second season that was for the lack of a better word, disappointing, the same being reciprocated in the awards circuit as well. Its third season, however, saw a bit of a resurgence and proved to be better than the second by miles, however nowhere close to the glory of the first one. With Mahershala Ali playing the troubled detective, this may not be a very conventional choice, but the third season has mostly been able to correct the wrongs of Season 2, and in doing so has won back a lot of its audiences' approval and appreciation. The Emmy Academy members had a different story to tell though, and 'True Detective' narrowly missed it, despite having everything going for its main lead.
Catch-22
The Emmy Academy hasn't been kind to a lot of expected nominees, and 'Catch-22' would surely rank among those as one of the biggest snubs of last year. Several critics would agree with me when I say that. Reigning in for Hulu, 'Catch-22' that had already caught a lot of eyeballs before its release and kicked off its six-episode limited run in May with great momentum, courtesy of those very eyeballs. Based on the classic 1961 novel of the same name by Joseph Heller. The series was headlined by George Clooney who also served as director for two episodes. Hulu has been notable in the entertainment arena for delivering quality stuff, with more and more entrants pouring into the award-winning category as well. Unfortunately so, 'Catch-22' wouldn't be one of them.
Final Nominations
5. Fosse/Verdon
A retelling and insider's account of the romantic and creative relationship between Broadway stalwarts Bob Fosse and Gwen Verdon, 'Fosse/Verdon' is Fox's latest offering and was a potential candidate from the beginning plainly from the looks of it. Despite the critical reception for the show vastly improving as the series progressed closing with an immensely well done finale, 'Fosse/Verdon's chances at landing a nomination had been up there ever since it even started airing first, since a lot of the times, simply how good a project looks in its individual facets, ends up improving its overall chances, especially given that the audience may not feel as strongly for the show as the critics do. One of the merits that is surely going to work in the show's favour are the central performances that keep the show anchored: Sam Rockwell and Michelle Williams are both exceedingly excellent. As correctly stated as it is, this is a game of both collective and individual odds, and this show looks to win it on account of the latter.
4. Sharp Objects
There have been Emmy snubs and audience snubs, but 'Sharp Objects' is one finely made show that time hasn't been kind to. Up until 2018, it was the top show on my list of predictions, and just this year, we have had limited TV shows blasting through that door and setting records in that process, obliterating all competition in sight. The prediction of a nomination for 'Sharp Objects' didn't require a lot of head scratching, and given how well made this series was, and inversely how well it was received too, a nomination was always given. I would have earlier gone on to predict its win in the here and now, before HBO let another one of its contestants completely take all the limelight. It's true, 'Chernobyl' and 'When They See Us' have seriously hurt the chances of an earlier sure shot winner.
Bolstered by strong performances from an ensemble headed by three incredibly talented ladies, Amy Adams, Patricia Clarkson and Eliza Scanlen, 'Sharp Objects' is one hell of a show, also my personal favourite from 2018. It is dark, almost bleak, and psychologically disturbing at so many levels, often unforgiving in its dramatic repealing of the many secrets the human brain is capable of housing under. It's crafty and exceedingly well made as well, with visible meticulousness put into crafting each shot. The show's final fate will be revealed at the ceremony in September, but even if it doesn't win, it will be a close contender seeing an honourable fall. This show is excellent, but sometimes even that is trumped.
3. Escape at Dannemora
'Escape at Dannemora' was nominated in its category at the Golden Globes, and had Patricia Arquette picking up the trophy for her outstanding act. Helmed by the incredibly talented and multifarious Ben Stiller, 'Escape at Dannemora' is the story of a prison employee who becomes romantically involved with a pair of inmates and helps them in plotting their escape from the prison. The incredibly talented cast including Arquette, Benicio Del Toro and Paul Dano seriously push its chances up at being an overall well rounded series. While Arquette has been picking up every major award for her visibly moving performance that in turn adds to the show's chances, its true story premise and Ben Stiller's credibility as a director following few successful stints should see it as the one contender that might just spring a surprise at the ceremony.
2. When They See Us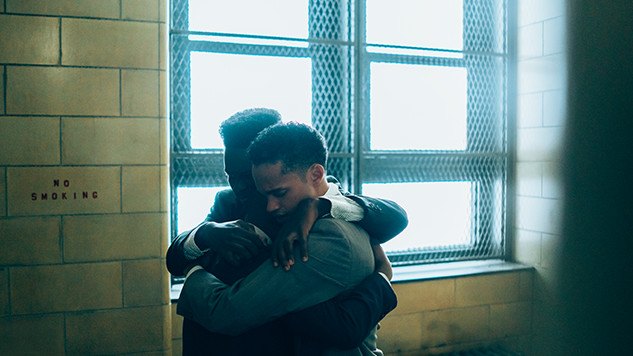 An absolute tear jerker this one. Ava DuVernay's 'When They See Us' was released by Netflix just one day short of the nominations closure, and looks at the infamous Central Park jogger's case wherein five young men of colour were accused of a crime they never committed, which was the brutal rape of a jogger from the NYC Central Park. They were arrested almost immediately in yet another case of wrongful judgment against people of colour and jailed for several years until finally being acquitted of all charges and being exonerated, but not until they lost several years of their life fighting a battle that they didn't court, and Duverney painfully and masterfully brings out especially the last part of it in this hard hitting four episode miniseries. Even before it aired, I predicted this to be television's very own 'Fruitvale Station', and it absolutely is. A serious gut punch, and my final prediction for the winner in the Best Limited Series category.
Winner
1. Chernobyl
There is little that I can say that the chatter on the internet about this show mustn't already have told you. If not, you are doing yourself a huge disservice by not watching it. Yes, it's the highest rated show on IMDb currently, but that is little more than an advertising gimmick, since I would simply shun IMDb when it comes to a show like 'Chernobyl': so gritty, so well made, so real, and so hard hitting. It's a reality that all of us are aware of and have read about in our school books, but the makers here do an excellent job of humanising the incident and showing the adverse effects of one of the worst man-made disasters on ground zero. A 10/10 in every single department, 'Chernobyl' is easily among the best five odd hours or so I have spent in front of a television. The surprising feat here is that it still isn't my top contender for the prize!
Read More in Emmy Predictions: Best Drama Series | Best Comedy Series