Amy Adams is an American actress. Known for both her comedic and dramatic performances, she has featured thrice in annual rankings of the highest-paid actresses in the world. Her accolades include two Golden Globes and nominations for five Academy Awards and six British Academy Film Awards. Adams trained to be a ballerina but at age 18 found musical theater a better fit, and from 1994 to 1998 she worked in dinner theater. She made her feature film debut with a supporting part in the 1999 satire 'Drop Dead Gorgeous'. After moving to Los Angeles, she made guest appearances on television and took on "mean girl" parts in small-scale features. Her first major role came in Steven Spielberg's 2002 biopic 'Catch Me If You Can', opposite Leonardo DiCaprio, but she was unemployed for a year afterward. Her breakthrough came in the part of a loquacious pregnant woman in the 2005 independent film 'Junebug'.
The 2007 musical 'Enchanted' in which Adams played a cheerful princess, was her first major success as a leading lady. She followed it by playing naïve, optimistic women in a series of films such as the 2008 drama 'Doubt'. She subsequently played stronger parts to positive reviews in the sports film 'The Fighter' in 2010 and the psychological drama 'The Master' in 2012. In 2013, she began portraying Lois Lane in superhero films set in the DC Extended Universe. She won two consecutive Golden Globe Awards for Best Actress for playing a seductive con artist in the crime film 'American Hustle' in 2013 and the troubled painter Margaret Keane in the biopic 'Big Eyes' in 2014. Further acclaim came for playing a linguist in the science fiction film 'Arrival' in 2016 and a self-harming reporter in the HBO miniseries 'Sharp Objects' in 2018.
Adams's stage roles include the Public Theater's revival of 'Into the Woods' in 2012, in which she played the Baker's Wife. In 2014, she was named one of the 100 most influential people in the world by Time and featured in the Forbes Celebrity 100 list. At this point, the question that might be circling your mind is what is the next Amy Adams movie? Well, the good news is that we have a clear answer to that question. Here's the list of upcoming Amy Adams films scheduled to release in the near future. We can only hope that the latest Amy Adams performances would be as good as some of her recent ones.
4. The Woman in the Window (2020)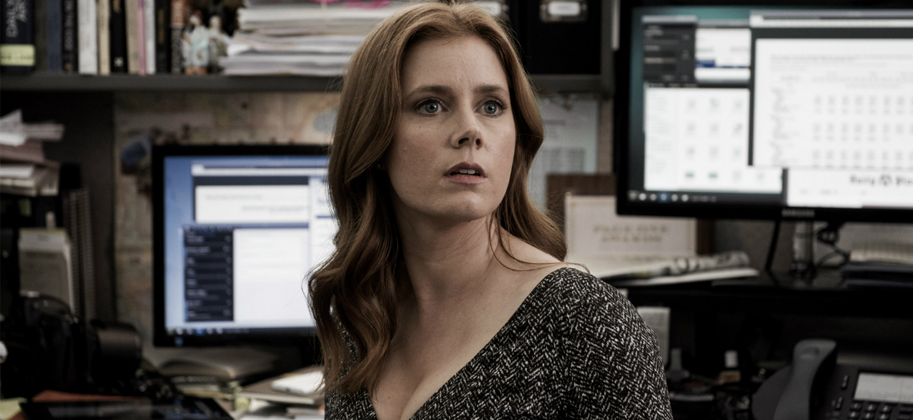 'The Woman in the Window' is an upcoming thriller film directed by Joe Wright, from a screenplay adapted by Tracy Letts, based on the novel of the same name by A.J. Finn. The film stars Amy Adams, Julianne Moore, Gary Oldman, Wyatt Russell, Brian Tyree Henry, Fred Hechinger, and Anthony Mackie. The film is scheduled to be released on May 15, 2020, by 20th Century Fox and it follows an agoraphobic child psychologist who witnesses a crime while spying on her neighbors, leaving her to determine whether to alert the police.
In September 2016, Fox 2000 acquired screen rights to the novel of the same name by A.J. Finn. In March 2018, it was announced Joe Wright would direct the film, from a screenplay by Tracy Letts. Scott Rudin and Eli Bush serve as producers on the film. In April 2018, Amy Adams joined the cast of the film. In July 2018, Julianne Moore, Wyatt Russell, Gary Oldman, and Brian Tyree Henry joined the cast. In August 2018, Fred Hechinger and Anthony Mackie joined the cast of the film.
Adams is known for essaying serious roles excellently, so it remains to be seen what the actress does to heighten her performance in the upcoming thriller, to make it memorable.
Read More: Christian Bale Upcoming Movies
3. Hillbilly Elegy (2020)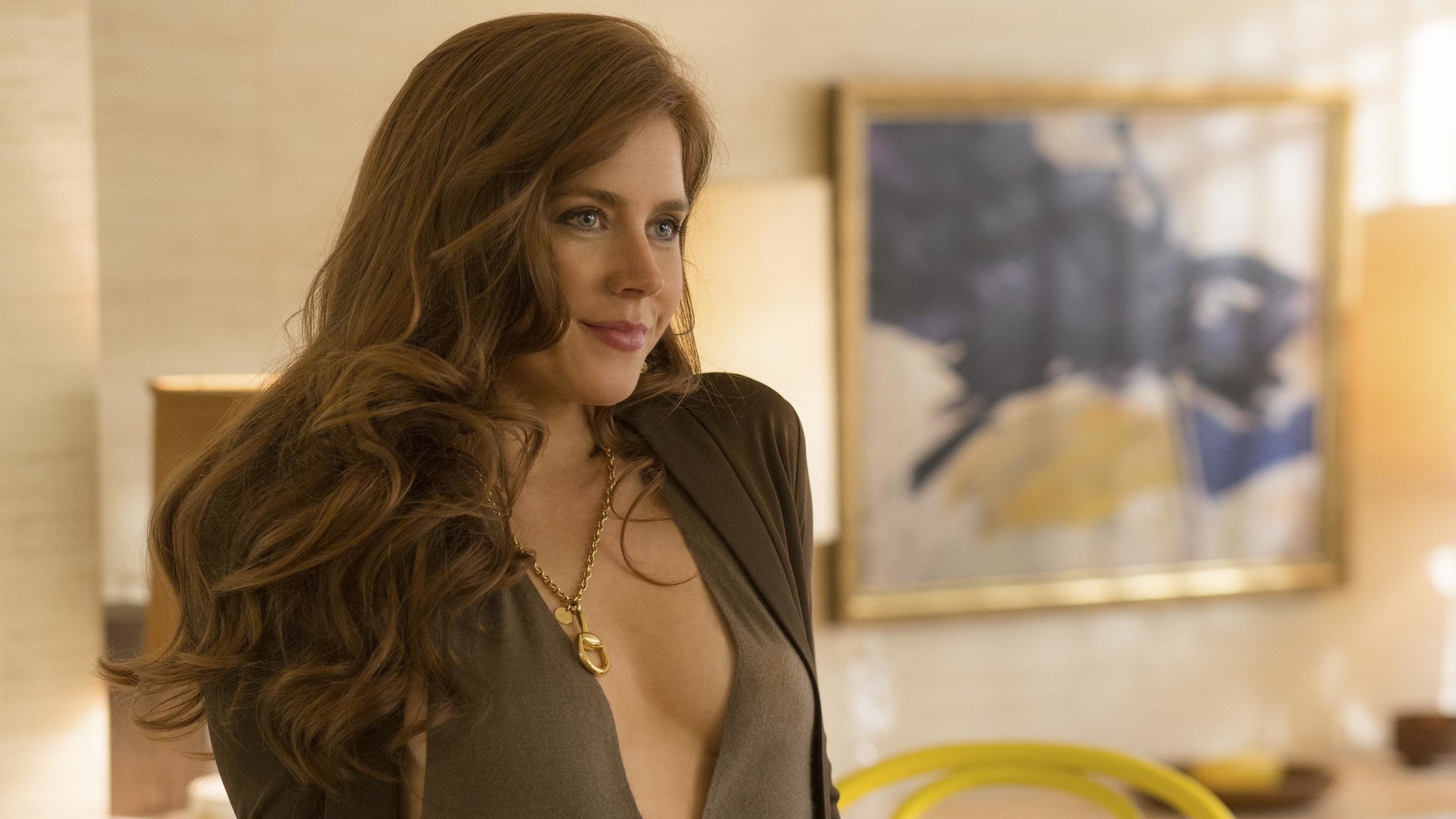 'Hillbilly Elegy' is an upcoming movie that is being helmed by Ron Howard. It is based on J. D. Vance's memoir of the same name. Vance launches into a description of his family background as well as his upbringing in a small town in Ohio. His memoir gives accounts of his family's poverty. He talks about the employment conditions there, and after leaving the small town, he speaks from the perspective of someone who has departed.
Vance speaks of how his family's Appalachian values included loyalty and love for the country, while social issues like violence and verbal abuse plagued them. Starting with his grandparents, Vance recounts their abuse and alcoholism, his mother's instability, fuelled by drug use and a string of failed relationships. Despite the rough background, Vance managed to get into Ohio State University, and then into Yale Law School.
Vance's account makes it seem as though the hillbilly culture is mostly responsible for the way people are. He refers to a social rot being present at all times, while the work ethic being poor. According to Vance, the people end up blaming larger superstructures like the government or economy, while not putting in the hours themselves. Amy Adams is set to play the role of Bev in the upcoming movie.
The premise seems to be serious, and a genuine exploration into a community and how they work. While the extent of Adams' role has to be seen, the actress will definitely be looking to deliver a strong performance.
2. Disenchanted (TBA)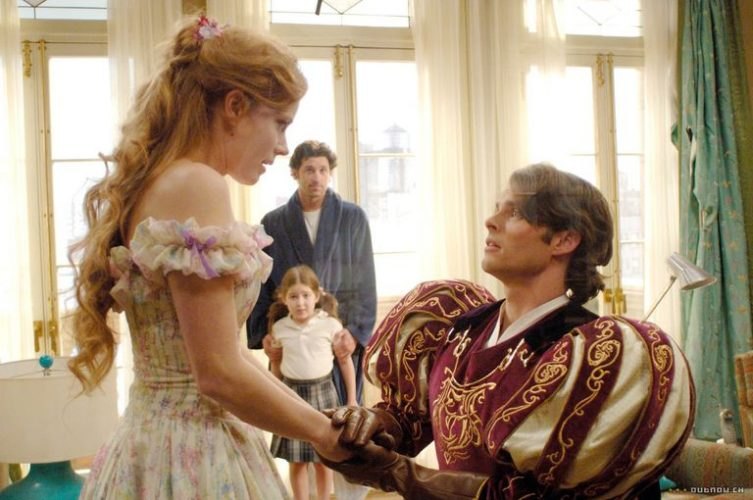 'Disenchanted' is an upcoming movie to be directed by Adam Shankman, serving as a sequel to 'Enchanted' which hit cinemas back in 2007 and wowed audiences across the world with its upbeat tunes and irony-laden plot and script. The movie starring Amy Adams, Patrick Dempsey, and James Marsden was triple Oscar-nominated for its songs, courtesy of Disney legend Alan Menken.
The sequel has been in development for a long time with the director Shankman explaining that there was a "big regime change, and a lot of stuff around the studio, figuring out what was important to Disney and how many movies they were going to make a year." He added that "they do not feel the need to put anything into production until they feel like they have it completely right."
The plot follows Giselle 10 years after her 'happily ever after'. When she begins to question her own happiness, everybody's life turns upside down as a result of this infusion of sudden criticality. Adams should slip back into her role easily enough, delivering yet another splendid performance.
Read More: Margot Robbie Upcoming Movies
1. True American (TBA)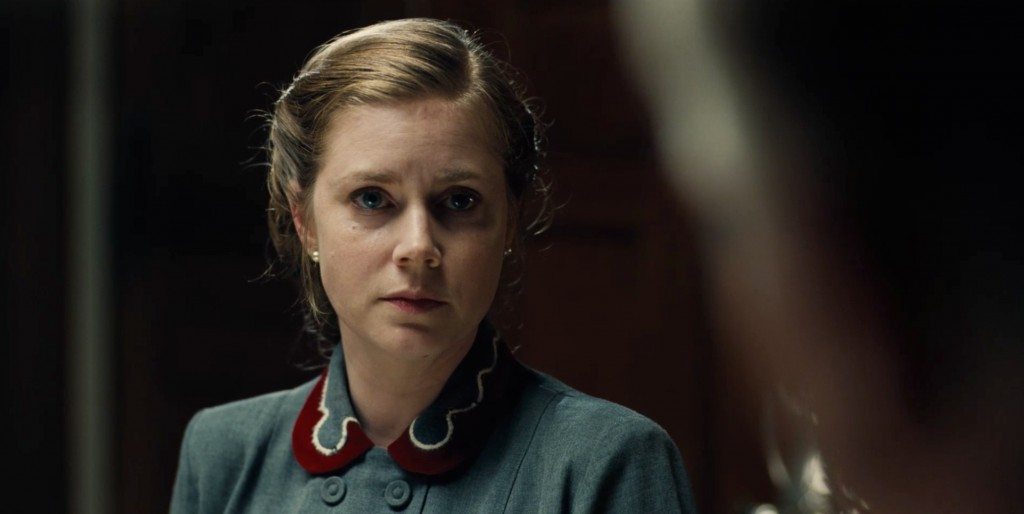 Amy Adams will be starring in the upcoming Annapurna Pictures drama 'The True American,' which will be directed by Pablo Larrain. Mark Ruffalo and Kumail Nanjiani will be co-starring with Adams. Annapurna Pictures will also be involved as a producer with Amazon Studios, who'll be handling the financing and distribution of the film.
The premise of the movie follows the days after the 9/11 attacks, where Rais Bhuiyan, a Muslim immigrant and Bangladesh Air Force veteran, establishes himself in America and is employed at a Dallas-area convenience store. Rais narrowly survives a killing spree that took the lives of two other immigrants. Bhuiyan now works to have his attacker, self-proclaimed "Arab slayer" Mark Stroman, spared from execution.
Read More: Johnny Depp Upcoming Movies