'Killing Eve' follows the cat and mouse game between two women who are on an epic journey, full of action, to catch hold of each other. Eve, a spy, realizes that her job isn't as exciting and dynamic as she thought it would be and is bored with her desk-bound duties. Villanelle, on the other hand, is a highly talented killer who enjoys the many luxuries that her job offers. The two women's lives get entangled in a chain of events. The story might sound really cliched because it just seems like another show about a talented spy who tries to catch a killing machine villain — a template story-line for most of the shows of this genre. However, 'Killing Eve' is surely a touch above all other typical spy shows and proves to be far more entertaining and action-packed.
'Killing Eve' is an incredibly well crafted thriller with several moments that are bound to keep you on the edge of your seat. If you have already watched this show and found it intriguing enough to be asking for more, then we've got a great list of similar thriller shows that'll have you biting down your nails right from the first episode itself. So, here's the list of best shows similar to 'Killing Eve' that are our recommendations. You can watch several of these series like 'Killing Eve' on Netflix, Hulu or Amazon Prime.
12. Mr. Robot (2015)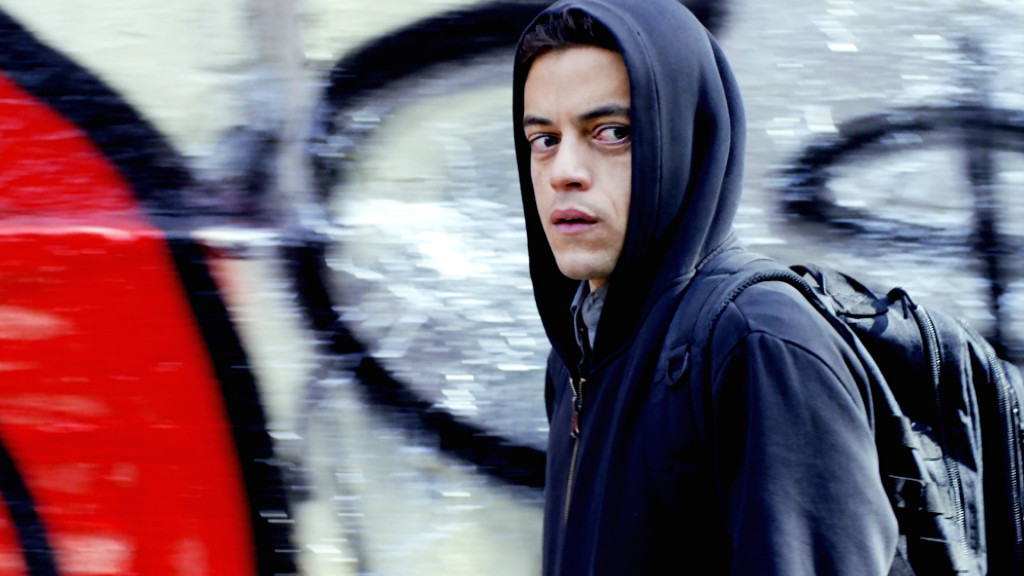 Starring Oscar Winner Rami Malek, 'Mr. Robot' is about a young man named Elliott, a cyber-security engineer by day who works for an MNC and a genius hacker by night whose core targets are felons. Apart from all this, he also spends a great amount of time hacking the social media accounts of those around him to know them better instead of actually going up to them and talking. Elliott finds himself right in the middle of a shitstorm when he is hired by an anarchist hackers organization to destroy the company he works for. 'Mr. Robot' is by far one of the most engaging thriller dramas out there and the fact that it is so easy these days to easily get access to someone's personal life and even bring down a whole organization will send chills down your spine.
11. Sharp Objects (2018)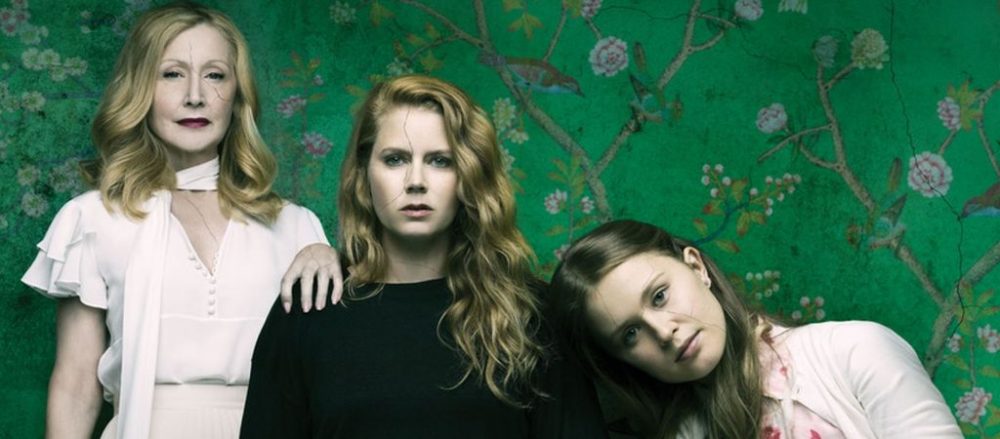 This HBO original stars Amy Adams who plays the role of a reporter who just got out of the psychological ward of a hospital. As soon as she gets home to her neurotic mother, she learns about the recent murders of two teenage girls that took place in her town and feels drawn towards decoding the mystery behind these incidents. While she solves this case of brutal murders, she must learn to tame the demons of her past that paralyze her and may even have the key to solving the mystery that grips her town. The only problem with this show is that it's a miniseries and it is so good that after its entire 8 episode run, you'll be begging for more of it.
10. Mindhunter (2017)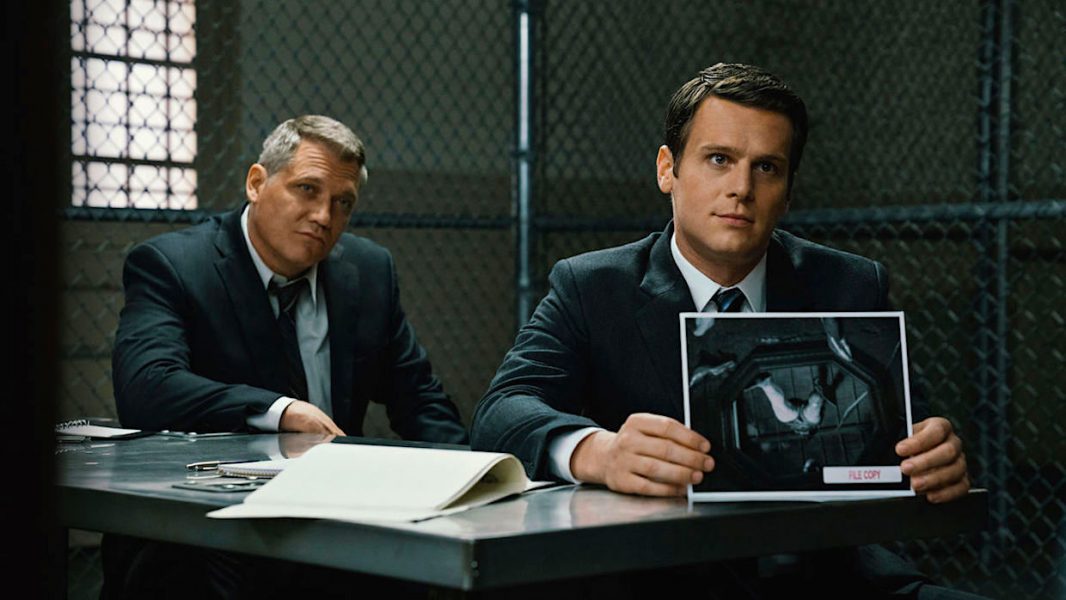 Directed by none other than Oscar-nominated David Fincher, 'Mindhunter' is about how two FBI agents Holden Ford and Bill Tench try to understand the psyche of criminals. This also allows them to track down serial killers who lack an apparent motive by gathering the information they used while profiling other similar killers. Several previously known serial killer characters from books and movies like Hannibal and Jack Crawford have been included in this show, so if serial killer movies have always fascinated you, then you'll surely dig this one.
9. Barry (2018)
A comedy crime drama is something you don't come across too often and that's what makes 'Barry' so great in its own unique way. The show is about a hitman who moves to The City of Angels while he follows one of his targets to an acting school. Here, he gets strangely drawn towards the art and actually realizes that this just might be his true calling. But the assassin's criminal past and his excellent record as a killing machine may not let him get away so easily to start a new life. Bill Hader does a great job playing the lead and subtly manages to portray what the show is all about without going over the top.
8. Homeland (2011)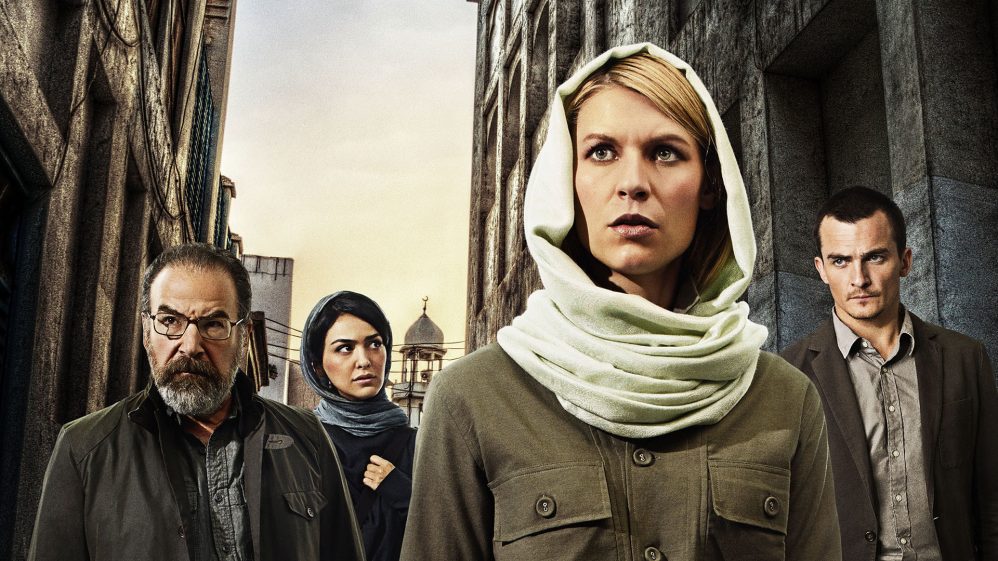 Marine Nicholas Brody is kept as a hostage by Al-Qaeda for almost 8 years and everyone is convinced that he might have joined forces with the terrorist group. But when he returns home, he becomes the prime focus of CIA operative Carrie Mathison's suspicion. She is determined to find the truth about what really happened to the Marine and what are his intentions at the moment. This drama series is edgy, compelling and will completely captivate you with its superb acting and suspense.
7. Scandal (2012)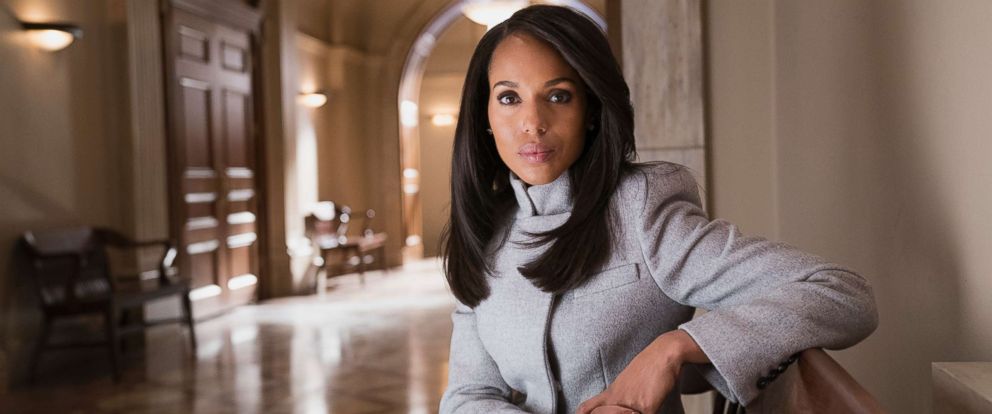 Olivia is who you would call a professional 'problem solver'. Being an expert at what she does, she and her crew live in a world drowned in crisis and they together somehow manage to race against the clocks to solve a situation on time before it becomes a massive catastrophe. The most powerful people rely on them, including the president. But they are not as perfect as they seem to be and have to deal with their own personal problems as well, which turn out to be their Achilles heel. The show had started off brilliantly and had shown immense potential but its fall was equally bad and slowly most of it stopped making sense. However, the first few seasons are worth watching.
6. Nikita (2010)
Nikita gets into some serious trouble during her tender teenage years and is sent on a death row for her crimes. But that's when a secret US organization called Division comes to her rescue and fakes her death to give her a second chance at life. They train her to become an assassin and spy that help her serve her country in the future. During her grueling training years, she falls in love with a civilian and her life finally seems to get a little better until her fiance is murdered by the ones she had trusted the most. Now determined to avenge her lover's death, Nikita first escapes the organization and then plots a plan of vengeance to seek retribution for the pain the organization caused her.
5. The End of the F***ing World (2017)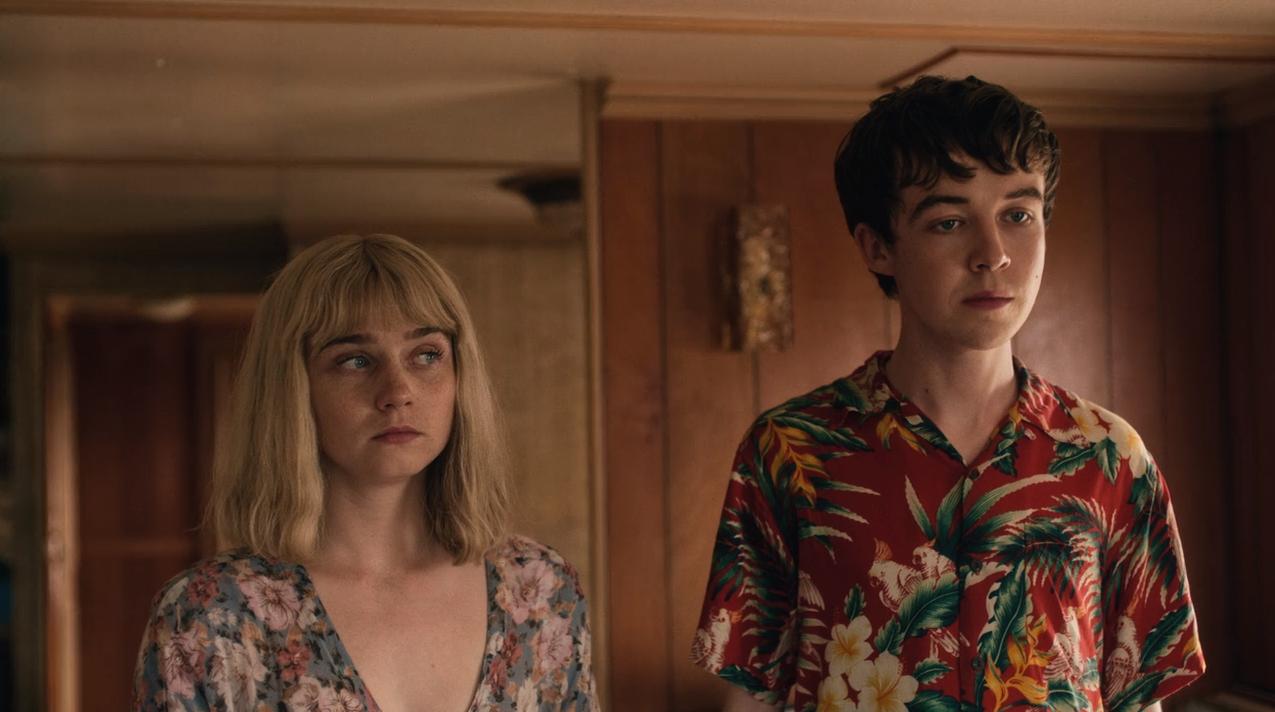 James, a 17-year-old teenager, has always felt a constant numbness that paralyzes him from feeling anything at all. Most days he feels like a walking zombie who is convinced that he is a psychopath. After experimenting with killing animals, he now wants to look for a human target and that's when he meets Alyssa, a depressed teenager trying to find her place in the world. Alyssa and James decide to go on a journey together to find Alyssa's father but on their way, they get caught up in a series of crimes that bring them closer. This show is wonderfully written and has several emotional moments that stay with you for a very long time.
4. Sherlock (2010)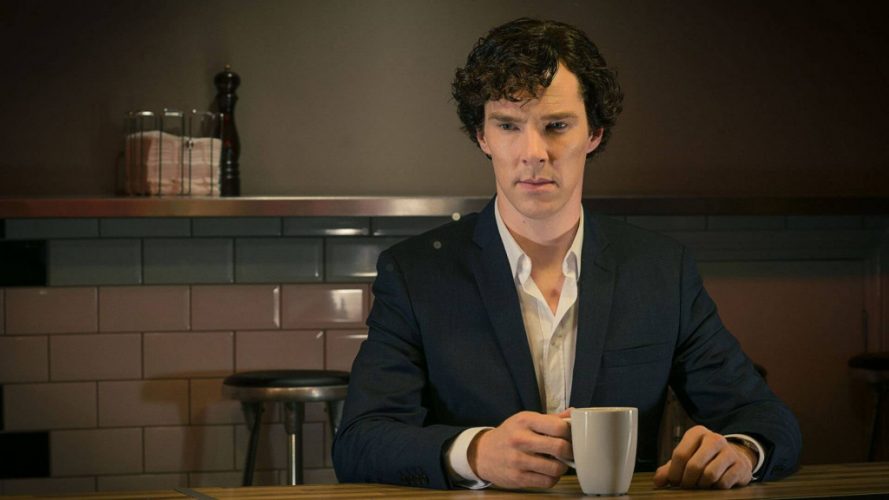 There is no better adaptation of Sir Arthur Conan Doyal's detective stories than this one here. Starring Benedict Cumberbatch, this show offers a lot more than what you would expect from a Sherlock Holmes series. From the prodigal brilliance of Sherlock to the chemistry and co-ordination between Martin Freeman and Sherlock, this right here is absolute perfection. Surely a lot of minds has been put into getting the various aspects of the storyline together in this one and as you move ahead with the series you find yourself feeling connected with the characters which add a lot more to the fun watching experience. Definitely, a must watch in this genre if you're looking for something genius and compelling.
Read More: TV Shows Like Archer
3. The Night Manager (2016)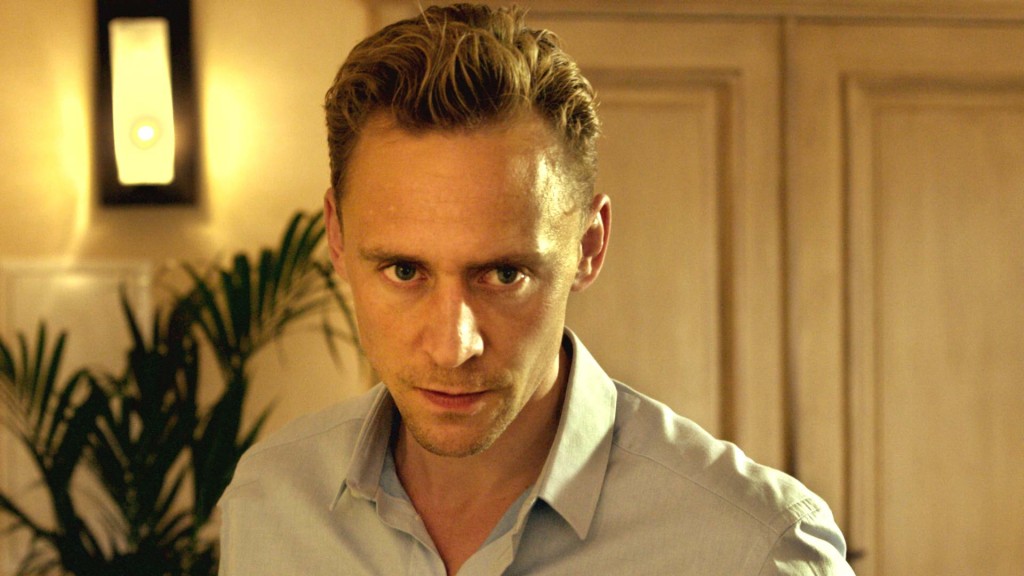 Tom Hiddleston plays the role of Jonathan Pine who works as a night manager at Cairo Hotel. He is hired by the British Intelligence to spy on an international illegal arms seller named Richard Roper who was responsible for the murder of his girlfriend. Inspired by the hunger to seek revenge, Pine sets out on a journey that's full of danger and deception. This show has a very unique style and brilliance of its own that puts it a level above even the greatest shows out there in this genre. One of the finest thrillers of this decade, 'The Night Manager' is a must watch because you may not find too many shows that are even close to its brilliance.
2. The Killing (2011)
'The Killing' follows the life of Detective Sarah Linden who has one last day at her job in Seattle before she moves to Sonoma, along with her son, to stay with her fiance. But then she receives a call reporting a bloodied sweater that had been found in the trunk of a car at the bottom of a lake. What makes this case stranger is the fact that the car was registered to the campaign committee for Darren Richmond who is running for mayor. Sarah decides to extend her stay in Seattle to solve this case of the missing girl, Rosie Larson, assuming that it might just take her a few more days but she is wrong… completely wrong.
Read More: TV Shows Like The Walking Dead
1. Orphan Black (2013)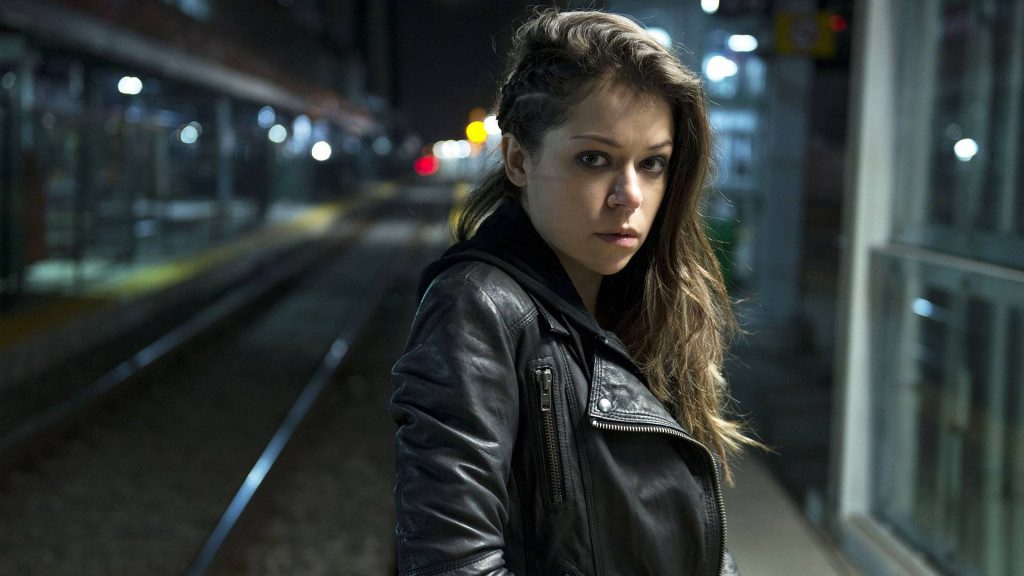 Sarah Manning a street side hustler witnesses the suicide of her doppelganger at a subway station. She takes advantage of the opportunity and takes up the identity of her lookalike. But the more she lives the life of her double, the more she finds herself pushed deeper into a conspiracy that makes her realize why she committed suicide in the first place. This show offers a very original idea that has been executed almost perfectly. This smart sci-fi deserves a chance and should surely be on your watchlist.
Read More: TV Shows Like Family Guy