'Thriller' is the singular highest grossing genre spanning films, television, and literature. A psychoanalyst's reading of the same can probably infer that human beings enjoy experiencing excitement while retaining control; a fact which can probably stem from the otherwise monotonous nature of the daily human life. It is probably due to this that horror films often end up being the highest grossers of the year — we love getting scared watching 'The Exorcist' on-screen, with the presupposition of it being a film. Like a superhero film, it is almost like a dream machine; an escape into an unknown, unrelatable, yet exciting world. We do not want to belong there, yet we relish seeing it. Combining several sub-genres under its arch, a 'thriller' is essentially designed to keep the audience at the 'edge of their seats', working towards an eventual climax — a 'Prestige' if you may. Extensive use of literary devices such as red herrings, plot twists and cliffhangers are major characteristics of the 'thriller' genre.
While speaking about thriller movies, it would be close-about criminal to not mention the undisputed 'master of suspense', Alfred Hitchcock. Initially, it was through films of Hitchcock that thriller movies made a lasting impact on a worldwide scale. Since its inception in films, the genre has come a long, long way, creating fascinating pieces of cinematic art in the process, and presently holds an indelible part in popular culture.
Writer of the world famous erotica 'Lolita', Vladimir Nabokov, in his lectures at Cornell University, said: "In an Anglo-Saxon thriller, the villain is generally punished, and the strong silent man generally wins the weak babbling girl, but there is no governmental law in Western countries to ban a story that does not comply with a fond tradition, so that we always hope that the wicked but romantic fellow will escape scot-free and the good but dull chap will be finally snubbed by the moody heroine." With all that said, here's the list of some of the best thrillers of all time. You can watch several of these movies on Netflix, Hulu or Amazon Prime.
20. I Saw the Devil (2010)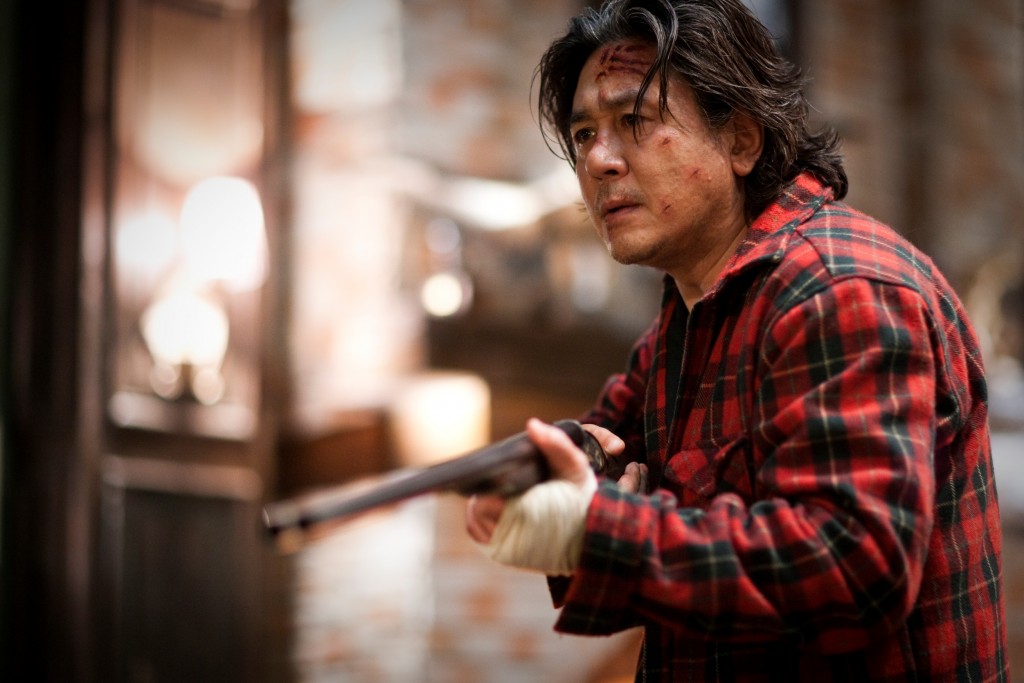 The crowning jewel in director Kim Jee-woon's filmography, 'I Saw the Devil' is a fascinating South Korean action-horror thriller film which had its premiere in the United States at the 2010 Sundance Film Festival. Written by Jee-woon and celebrated Korean screenwriter/directed Park Hoon-Jung, the film follows NIS agent Kim Soo-hyun, in his quest to avenge his brutally murdered fiancee. The overbearing violent content of the film resulted in the Korean Media Rating assigning a "Restricted" rating twice, curbing its release in theaters and home videos, leaving director Jee-woon no choice but to re-edit the film.
19. Tell No One (2006)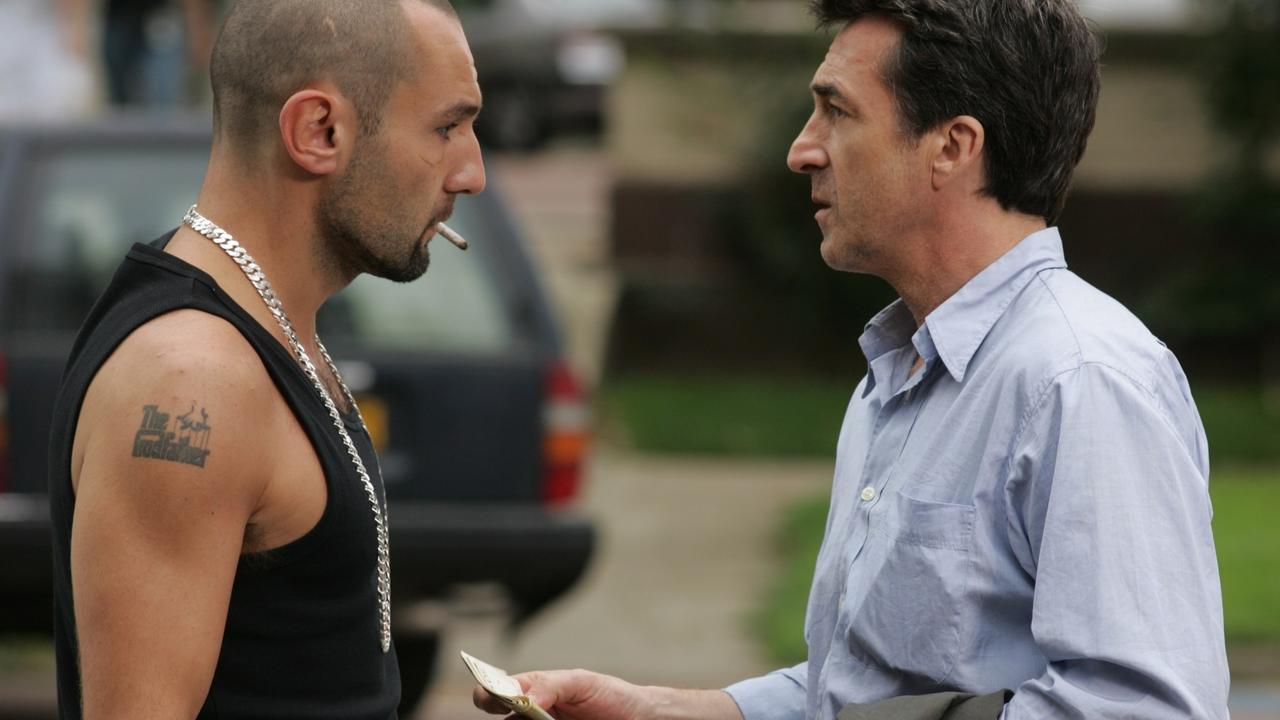 Directed by Guillaume Canet and based on the novel of the same name by Harlan Coben, 'Tell No One' is a multiple Cesar award winning French thriller film. Luc Besson, director of 'Leon, the Professional', is credited as one of the main producers of this film. The film's plot follows the story of doctor Alexandre Beck, and his life after the murder of his wife by a serial killer. What follows is a gripping, 'edge of the seat' narrative incorporating quintessential hallmarks of the thriller genre. Upon its time of release, the film was received well, both critically and commercially, and currently holds a Rotten Tomatoes score of 90%. Legendary British actor Michael Caine, in an appearance on BBC, remarked that 'Tell No One' was the best film he had seen in the year 2007, subsequently, including it among his Top 10 movies of all time.
18. Run Lola Run (1998)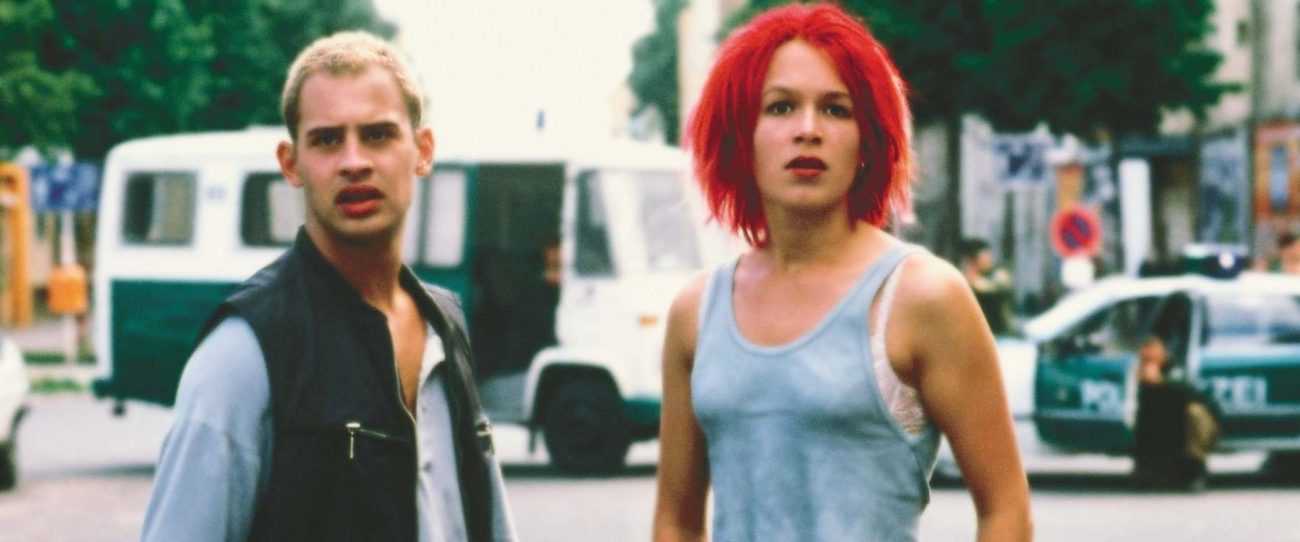 'Run Lola Run' is a 1998 German thriller film written and directed by Tom Tykwer. It is one of the more notable representations of 'The Butterfly Effect' in films. The titular 'Lola' is the film's protagonist and the entire plot revolves around her trying to obtain 100,000 Deutsche Mark in order to save her boyfriend's life. Following its release, the film received critical acclaim and accolades including the Grand Prix of the Belgian Syndicate of Cinema Critics, and the Audience Award at the Sundance Film Festival. Subsequently, the film became Germany's entry for the Best Foreign Language Film at the 71st Academy Awards.
17. The Skin I Live In (2011)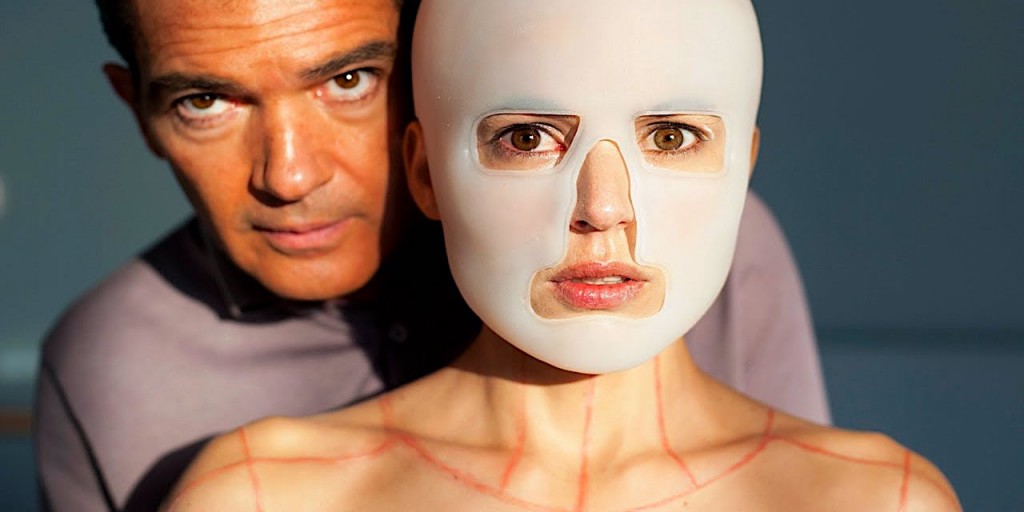 Directed by the Spanish master filmmaker Pedro Almodovar, 'The Skin I Live In' is a 2011 Spanish psychological horror thriller film based on Thierry Jonquet's novel, 'Mygale'. It follows the story of the successful yet psychotic plastic surgeon Robert Ledgard and his obsessive efforts in successfully cultivating an artificial skin, resistant to burns and insect bites. Upon its premiere at the 64th Cannes Film Festival, it won under the category 'Best Film Not in the English Language'.
16. Headhunters (2011)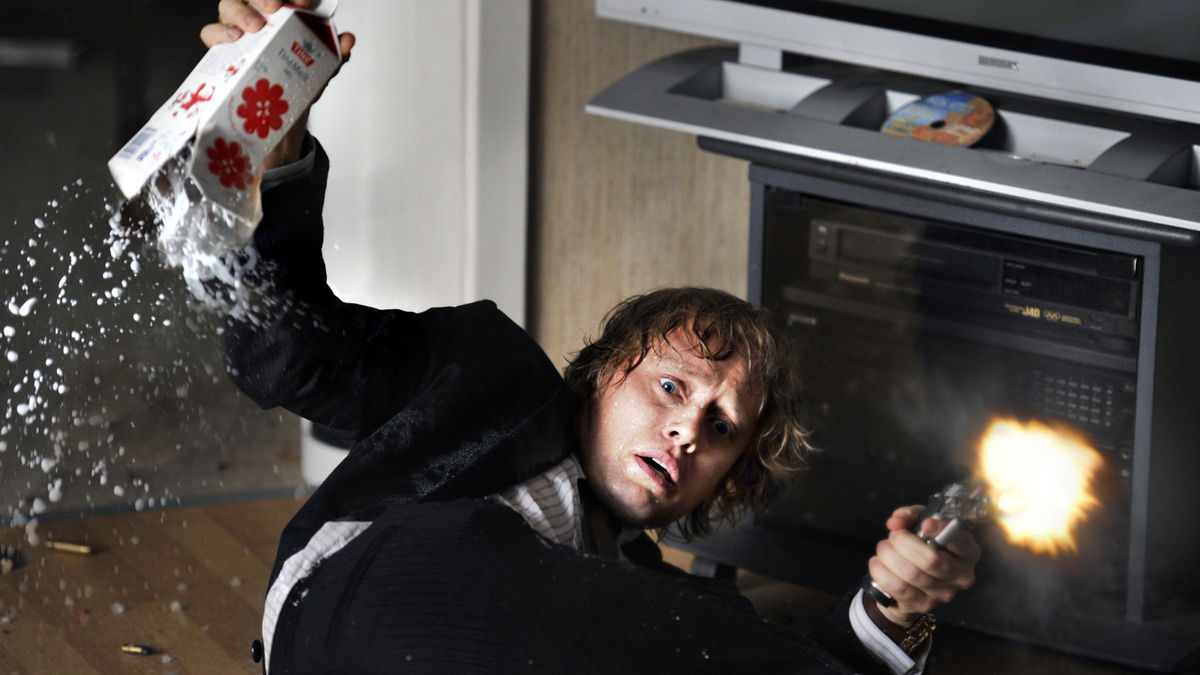 Starring pop-cult's very own Nikolaj Coster Waldau (Jaime Lannister), 'Headhunters' is a Norwegian action thriller film which follows the life of a successful, yet insecure corporate recruiter named Roger Brown. Brown, who leads a double life as an art thief to enable his lavish lifestyle, sets out to steal a valuable painting, forming the primary narrative of the plot structure. Upon its national release, the film was a massive box office success, eventually becoming the highest grossing Norwegian film of all time. The movie was shot in and around Ohio on a budget of 30 million Kroners over a time period of 40 days.
15. Audition (1999)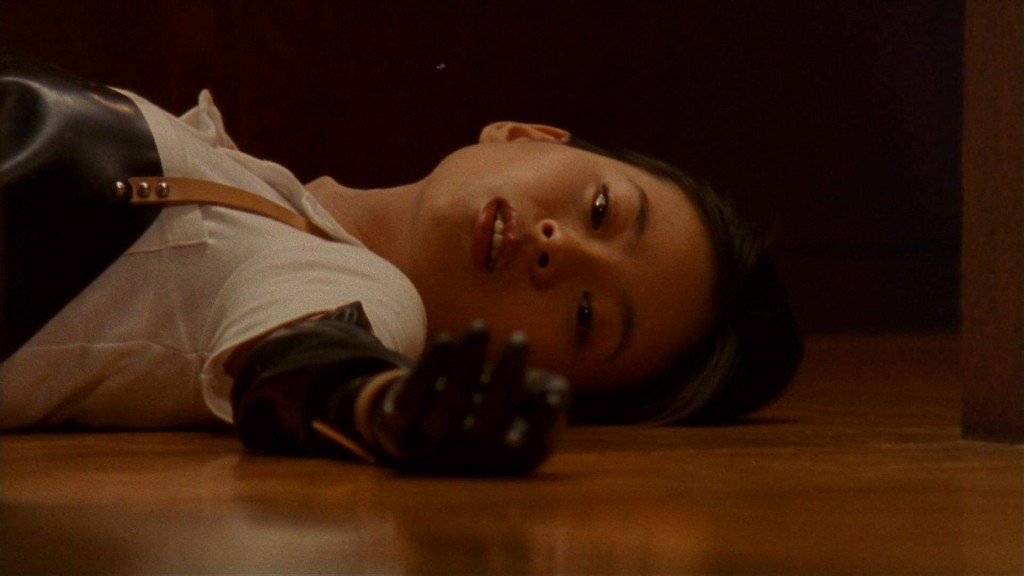 Based on the 1997 novel by author Ryu Murakami, 'Audition' is a disturbing horror thriller film directed by Japanese cinema's 'enfant-terrible' Takashi Miike. The plot of the film circles around widower Shihhegaru Aoyama (Ryo Ishibashi), whose son suggests that he should remarry. Aoyama agrees, and with the help of a friend stages a bogus audition to meet his potential wife. Premiering at the Vancouver Film Festival, the film gained a reputation due to its gruesome content through word of mouth, eventually being screened at the Rotterdam festival. 'Audition' has had a lasting influence on directors worldwide including the likes of Eli Roth and Quentin Tarantino, and continues to be a fantastic product of the 'Asia Extreme' brand of cinema.
14. Montage (2013)
Remade relatively recently in Hindi as 'Te3n', this South Korean thriller follows a case of child abduction and its possible links to a similar incident which took place 15 years back. Characterized by thriller hallmarks such as twists, and narrative manipulation, Jeong keun- Seob's 'Montage' establishes itself as a smart, slick thriller definitely worth your time. It currently holds a formidable rating of 7.4/10 on IMDb.
13. Nine Queens (2000)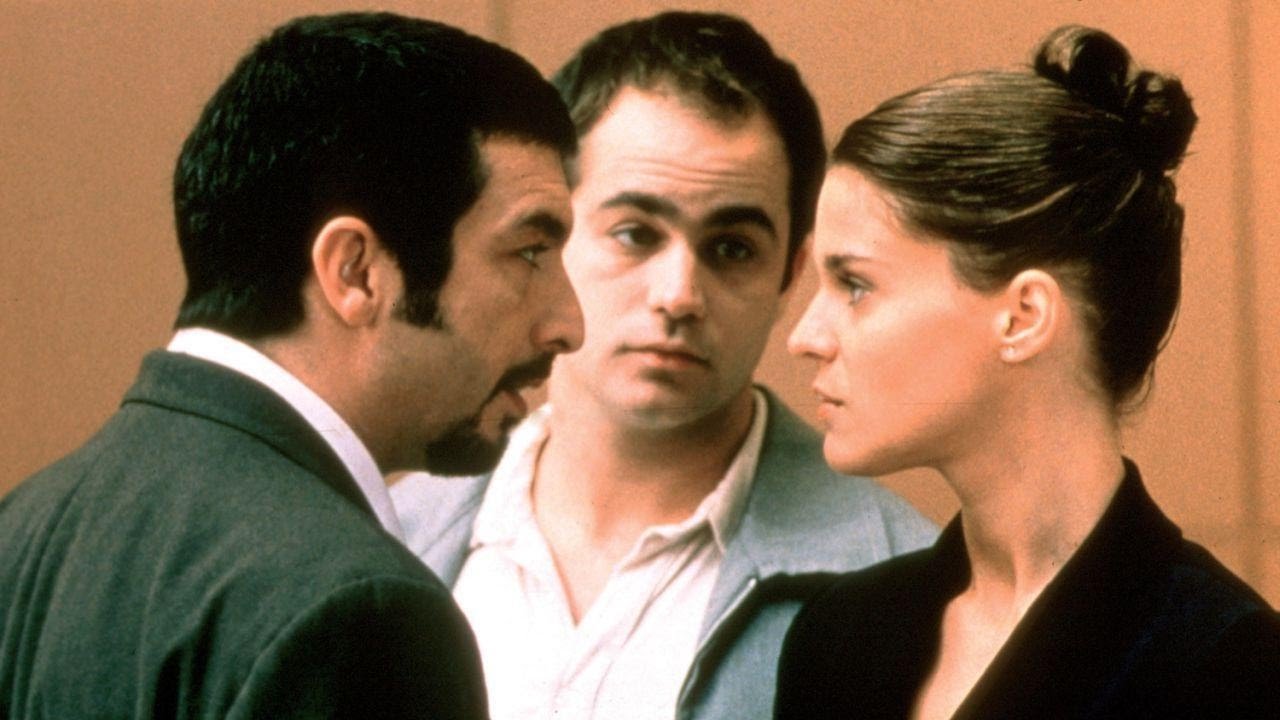 Written and directed by Fabian Bielinsky, 'Nine Queens' is an absolute gem of modern Argentinian cinema. The plot follows the life of two con artists who decide to collaborate for a major scam. With a fantastically structured air tight plot, slight impressions of dead pan humour, and well chalked out character roles, the film establishes itself as one of the finest modern crime capers. The movie has had widespread influence over the world of motion picture with its screenplay being adapted in the 2004 film 'Criminal', produced by Second Eight Productions. Three separate Indian films, namely 'Bluffmaster (2005), 'Gulumal (2009)', and 'All the Best (2012)' were all based on the plot points of 'Nine Queens'.
12. Cache (2005)
Written and directed by two time Palme d'Or winner and maverick cinematic provocateur Michael Haneke, 'Cache' is a psychological thriller film starring Daniel Auteuil and Juliette Binoche. The plot revolves around a French upper middle class couple, who are terrorized by anonymous tapes that appear on their front porch and seem to show that the family is under surveillance. Shot in Paris and Vienna, the film is an international co-production of France, Austria, Germany and Italy. Since its premiere at the 2005 Cannes Film Festival, the ambiguities in the plot structure have encouraged theoretical discussions, and is often interpreted as Haneke's take on the eternal concepts of collective guilt, repressed childhood memories and colonialism.
11. Victoria (2015)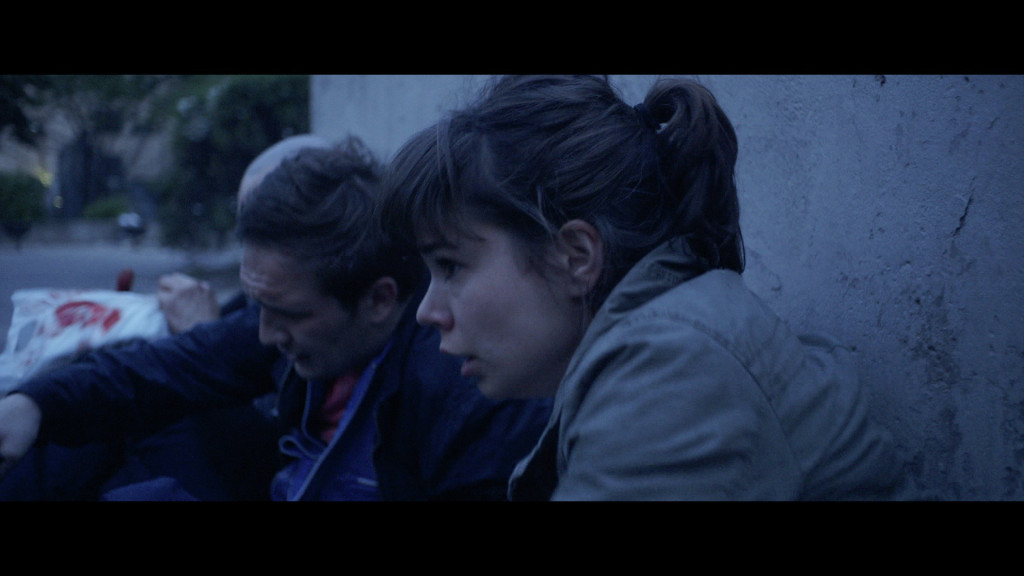 Described as a 'sensational cinematic stunt' by 'The New York Times', 'Victoria' is a 2015 German crime thriller film directed by Sebastian Schnipper. It shares a certain feat with films like 'Birdman' and 'Russian Ark' — a feat I am not going to tell you. Feel free to show off your cinematic knowledge by dropping in a comment if you know it! The film follows the story of the Spanish girl Victoria, who has very recently moved to Berlin, where she works a minimum wage job at a local cafe. It was screened at the main competition section of the 65th Berlin International Film Festival, winning the Silver Bear for its cinematography.
10. Memories of Murder (2003)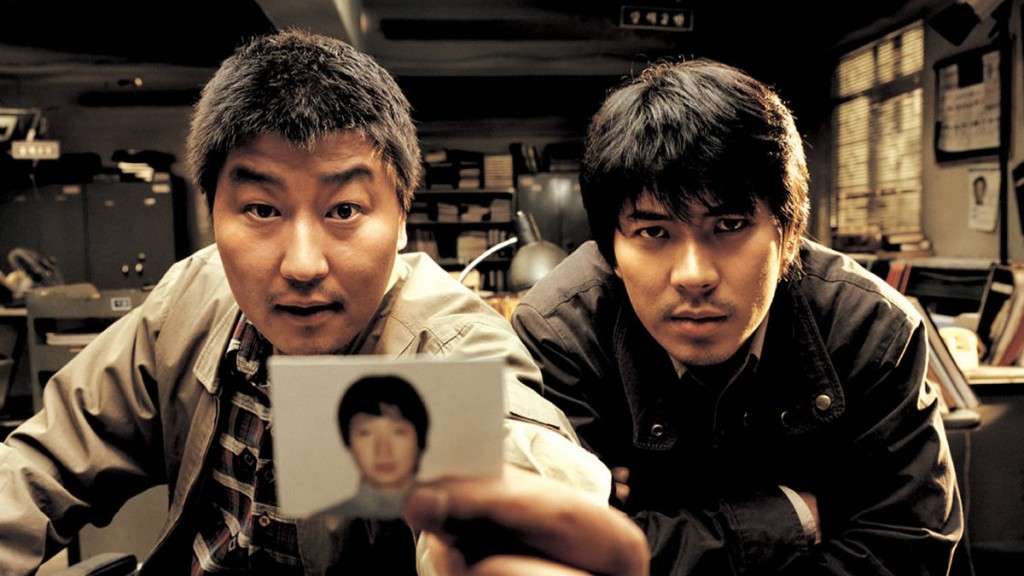 Based on the true story of Korea's first known case of serial killings, Bong Joon-ho's 'Memories of Murder' is a bone chilling crime drama film starring Song Kang-ho and Kim Sang-kyung in the two titular roles. This film is the second directorial venture of Joon-ho, and skyrocketed his career to a whole new level. Employing regular thriller narrative devices like red herrings and twists, the screenplay is crisp, unnerving and bordering on the sinister. Director Quentin Tarantino named it, along with Bong's 'The Host', as one of his top 20 favourite films since 1992. It remains a must-watch for crime-thriller enthusiasts!
9. The Piano Teacher (2001)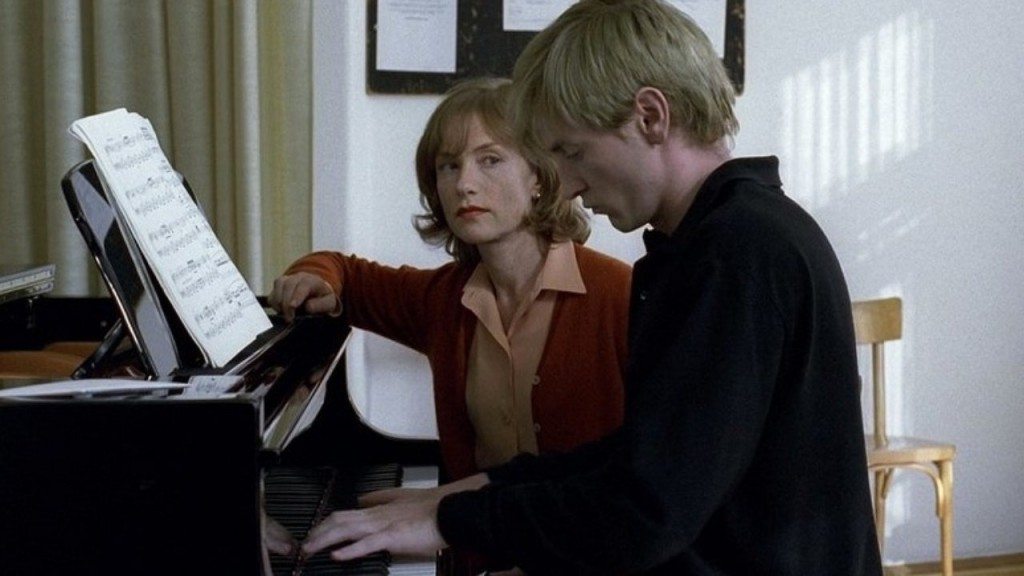 Isabelle Huppert's stunning performance combined with Haneke's precise direction make the French psychological thriller 'The Piano Teacher' a film for the ages. It tells the story of an unmarried piano teacher at a Vienna conservatory, living with her mother in a constant state of emotional and sexual disequilibrium, who enters into a sadomasochistic relationship with her student (played by Benoit Magimel). Based on the eponymous novel by Elfried Jelinek, Haneke was given the opportunity to direct the film after unsuccessful attempts by directors Valie Export and Paulus Manker.
8. Amores Perros (2000)
'Amores perros' is a Mexican crime drama/thriller directed by master film-maker Alejandro Gonzalez Inarritu. Serving as the first installment of Inarritu's 'Trilogy of Death', the film tells the intensely personal, bold yet delicate stories of three separate individuals who are brought together briefly due to a car crash, in Mexico City. Inarittu deals with themes of disloyalty, inequality and violence using these overlapping and intersecting individual narratives. Post release, the film was met with widespread critical acclaim, eventually going on to win a BAFTA and an Oscar nomination.
7. The Counterfeiters (2007)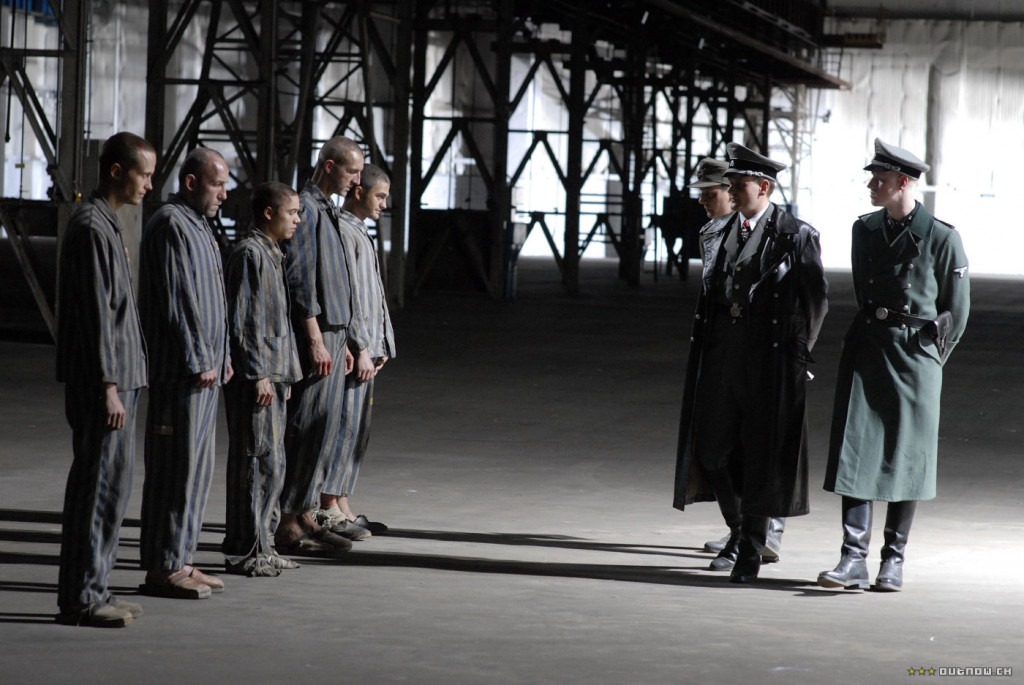 Winner of the 'Best Foreign Language Film' at the 80th Academy Awards, Stefan Ruzowitzky's compelling crime drama film 'The Couterfeiters', centers on Salomon 'Sally' Sorowitsch, a Jewish counterfeiter in Nazi era Germany, who is coerced into assisting the operation at the Sachsenhausen concentration camp. The film is based on a memoir by Jewish-Slovak typographer, Adolf Burger, who was imprisoned for forging baptismal certificates to save Jews from deportation and was later led to work on Operation Bernhard (a Nazi plan to destabilize the UK by flooding its bank with forged Pound notes). It ran in competition in the Berlin Film Festival, where Ruzowitzky was nominated for the Golden Bear.
6. Revanche (2008)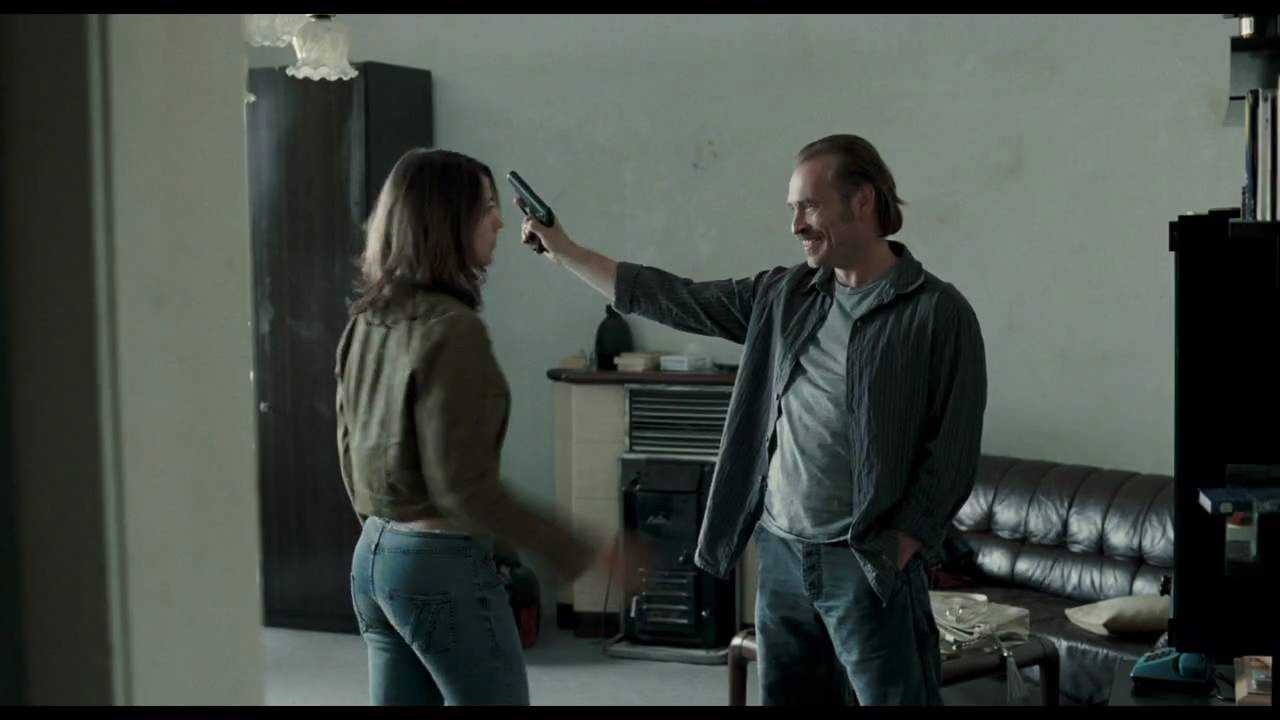 The brilliance of the Oscar nominated Austrian thriller 'Revanche' lies in its ability to seamlessly merge polarizing situations and film genres through its breezy editing and fast paced screenplay. Following the domestic thriller narrative, the film initially focuses on the ill fated romance between Tamara, a Ukrainian sex worker, and Alex, a worker in her brothel, only to take a sharp genre-bending turn into a heist movie while simultaneously maintaining the initial build up of drama. Director Gotz Spielman shot most of the film in the area round Gtohl and Ottenschlag in the Waldviertel (Lower Austria).
5. Infernal Affairs (2002)
Before 'The Departed', there was 'Infernal Affairs'. Directed by Andrew Lau and Alan Mak, the film tells the story of Chan Wing-yan, police offficer who infiltrates a triad (Chinese organized crime syndicate) and the simultaneous infiltration of the Hong Kong police force by triad member, Lau Kin-ming. Miramax acquired rights of the film for its American release and was later remade by Martin Scorsese as 'The Departed'. Since its release, two sequels of the film titled 'Infernal Affairs II' and 'Infernal Affairs III' have followed.
Read More: Best Assassination Movies of All Time
4. The Wailing (2016)
Walking the thin line between an out and out horror film and a psychological thriller, Na Hong-jin's South Korean film 'The Wailing' is probably one of the most unsettling horror films I have witnessed in recent years. With powerful acting performances by its cast, 'The Wailing' warrants a goosebumps inducing cinematic experience for its viewers. Drawing on ancient shamanistic traditions, the film implores horror in its essence through visages domestically and in nature. The primary plot structure develops through a policeman's investigation of a mysterious illness which precedes violent murderous outbreaks followed by stupor, and eventually death. It was both a commercial and critical success upon its release.
Read More: Best Spy Movies of All Time
3. Confessions (2010)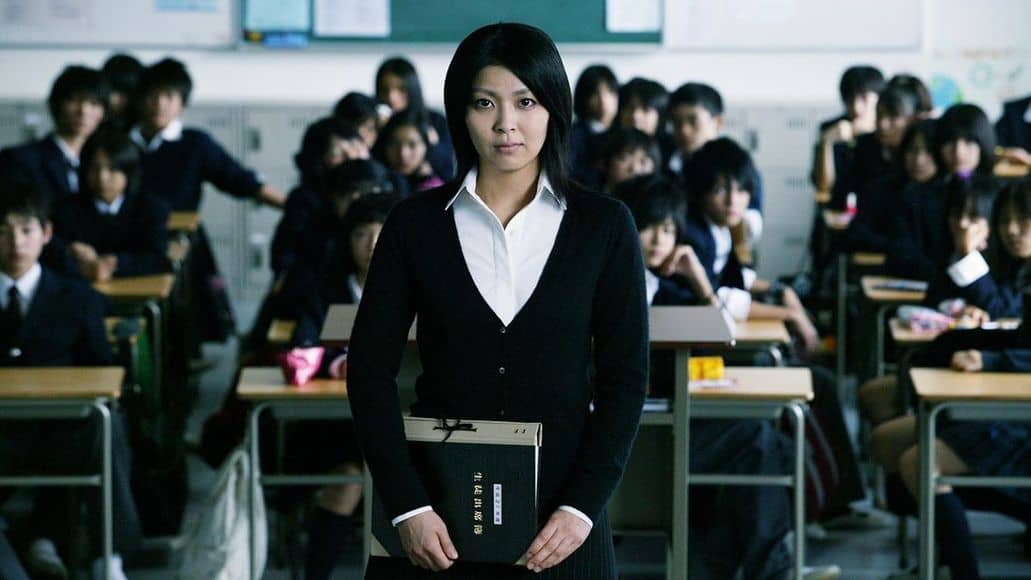 'Confessions' is a Japanese drama film, directed by Tetsuya Nakashima, based on the debut mystery novel by housewife turned author Kanae Minato. It follows the story of junior high-school teacher Yuko Moriguchi and her process of exacting revenge on the murderers of her four-year-old daughter Manami. What makes the film unsettling is its portrayal of apparent inhumane violence perpetrated by children. It has since developed a cult following sprouting up on 'best thriller lists' (including this one) in various publications, across the globe.
2. A Prophet (2009)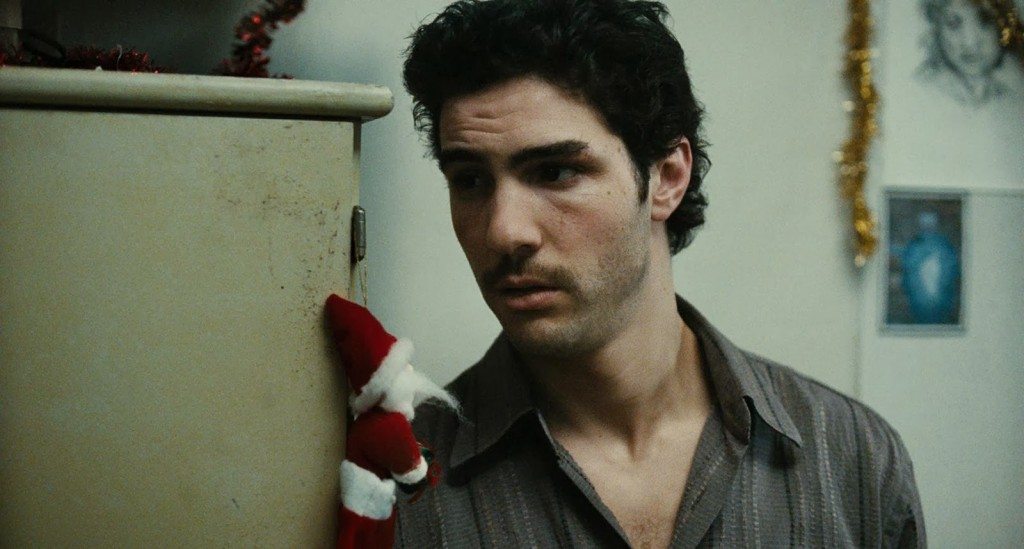 Directed by the celebrated Palme D'Or winning French director Jacques Audiard, this highly acclaimed crime film surpasses even the great 'The Shawshank Redemption' in its portrayal of prison life. Tahar Rahim stars in the title role as an imprisoned petty criminal of Algerian origins who rises in the inmate hierarchy, becoming an assassin and drug trafficker, while initiating himself into the prison's Corsican and Islamic subcultures. "Refreshing free" as described by The Huffington post, 'A Prophet' is a much watch for crime film and thriller enthusiasts.
Read More: Best Nonlinear Movies of All Time
1. Oldboy (2003)
No surprises here! 'Oldboy' is a universally acclaimed neo-noir action thriller, co-written and directed by the inimitable Park Chan-wook. Based on the eponymous Japanese manga, Oldboy serves as the second instalment of Chan-wook's 'The Vengeance Trilogy'. The film follows the story of Oh Dae-su, after he has been released from a prison cell where he was confined for a period of 15 years, oblivious to his captor's motives or identity. What follows is a tale of vengeance interlaced in a quagmire of conspiracy and deception. Upon its release, it won the prestigious Grand Prix award at the Cannes Film Festival, and received high praise from Quentin Tarantino, who happened to be heading the jury that year.
Read More: Best Movie Musicals of All Time