Moviegoers have always been attracted to bloodshed, gore, and horror. Willingly exposing themselves to extreme graphic violence is a chilling experience that attracts them again and again to these movies. Studies hint at the fact that viewers are not attracted to the violent acts in such movies but to the thrill and suspense given by violent content. Sometimes, it may be the empathy generated towards the victim of violence. Or, those gory sequences may act as a safety valve for the accumulated aggression of the viewers. Another explanation is that unimaginable violence gives an insight into human nature and existence to the viewers.
Gore movies have been writing their history soaked with blood for more than a century. Even though it's considered a rather repulsive niche genre, slasher flicks rake huge chunks of money from the box office. Whatever the reasons, the gore is here to stay. And if you are in the mood to watch a slasher flick or a bloody mess, Netflix is your place. The streaming giant has a long list of cinematic gore and graphic violence compiled.
14. Ravenous (2017)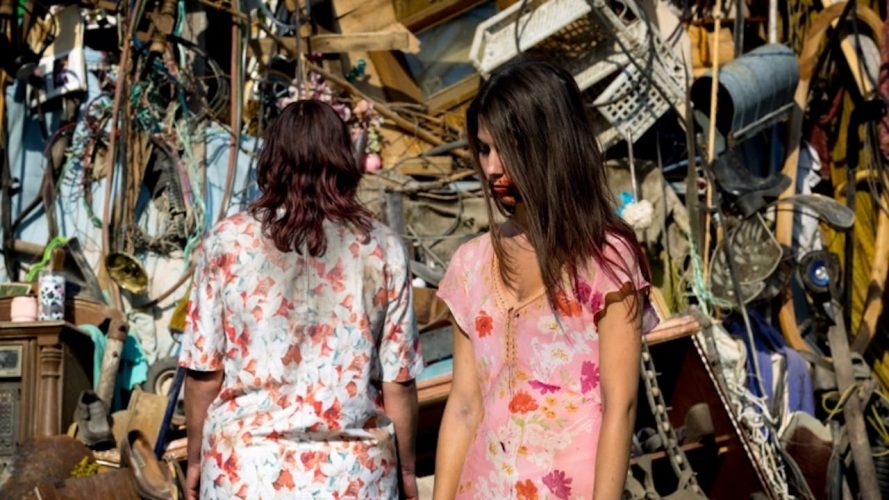 'Ravenous' is a horror movie directed by Robin Aubert. Featuring Marc-André Grondin, Monia Chokri, and Brigitte Poupart, the movie's story is set in rural Quebec where a zombie outbreak has forced the few survivors to come together and fight until they find a place where they can be safe. But safety is a far-fetched thing when those around you are bent on eating you alive. While there's not much to the story, be prepared to be subjected to gory scenes that are expected of zombies. You can stream the movie here.
13. Malevolent (2018)

Directed by Olaf de Fleur Johannesson, 'Malevolent' is a horror movie based on the novel Hush by Eva Konstantopoulos. Starring Florence Pugh, Ben Lloyd-Hughes, and Scott Chambers, the movie is set in 1980s Scotland and centers on siblings Jackson and Angela, who make a living as scam artists. They pretend to be paranormal activists and earn money from false supernatural encounters using equipment that is also fake. However, when they are tasked with "investigating" an age-old foster home, they get more than they bargained for. The history of the house reveals the brutal death of foster kids with their mouths sewn. As horrifying as the past is, it is futile compared to the sinister entity that is lurking nearby in the dark. How the siblings manage to save themselves, if at all, is what we find out in the movie. You can stream it here.
12. Texas Chainsaw Massacre (2022)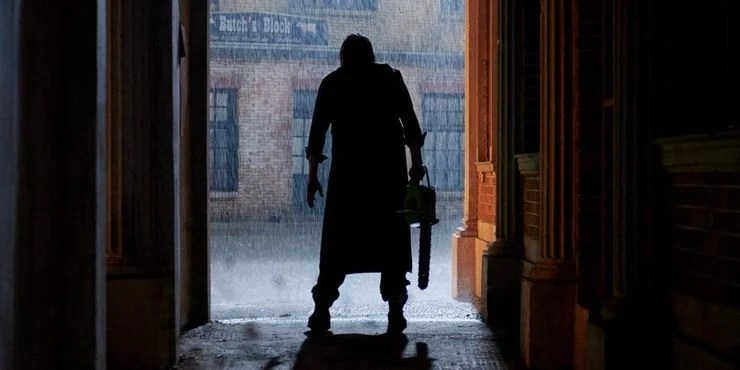 Directed by David Blue Garcia, this classic reboot features Sarah Yarkin, Elsie Fisher, Nell Hudson, and Jacob Latimore. Set almost 50 years after the evil killer Leatherface terrorizes the Texas town of Harlow, he finds new victims in the form of a group of youngsters who plan to renovate the abandoned place. However, this time, his job is made difficult by a vengeful survivor of his early killing sprees. Replete with bloody scenes, this movie is an authentic addition to this list, and you can stream it right here.
11. Day Shift (2022)
'Day Shift' is an action comedy that stars Jamie Foxx as Bud Jablonski, who uses a pool cleaner front to hide his real gig as a vampire hunter. He makes money by selling the fangs he harvests from his victims. If seeing Foxx going no-holds-barred against vampires is not cool enough, the movie also offers Snoop Dogg as Bud's old friend, Big John Elliott, whom we also see killing vampires in style. Gory is rarely this cool. You can stream the movie here.
10. The Platform (2019)
Directed by Galder Gaztelu-Urrutia, 'The Platform' is a Spanish-language film that takes place in the eponymous fictional building — a large, tower-like structure called "Vertical Self-Management Center." The residents of the said building are there of their own volition. They are spread across the floors of the building, though their placement isn't permanent. Every month, residents are switched to a different floor. Ideally, they want to be on one of the upper floors of the building, as all people in the building are fed through a platform carrying the food, going downward, and stopping on each floor for a limited time. The point-of-view character is Goreng, who wakes in a cell in the Vertical Self-Management Center at the start of the film. You can stream the movie here.
9. Fear Street Part One: 1994 (2021)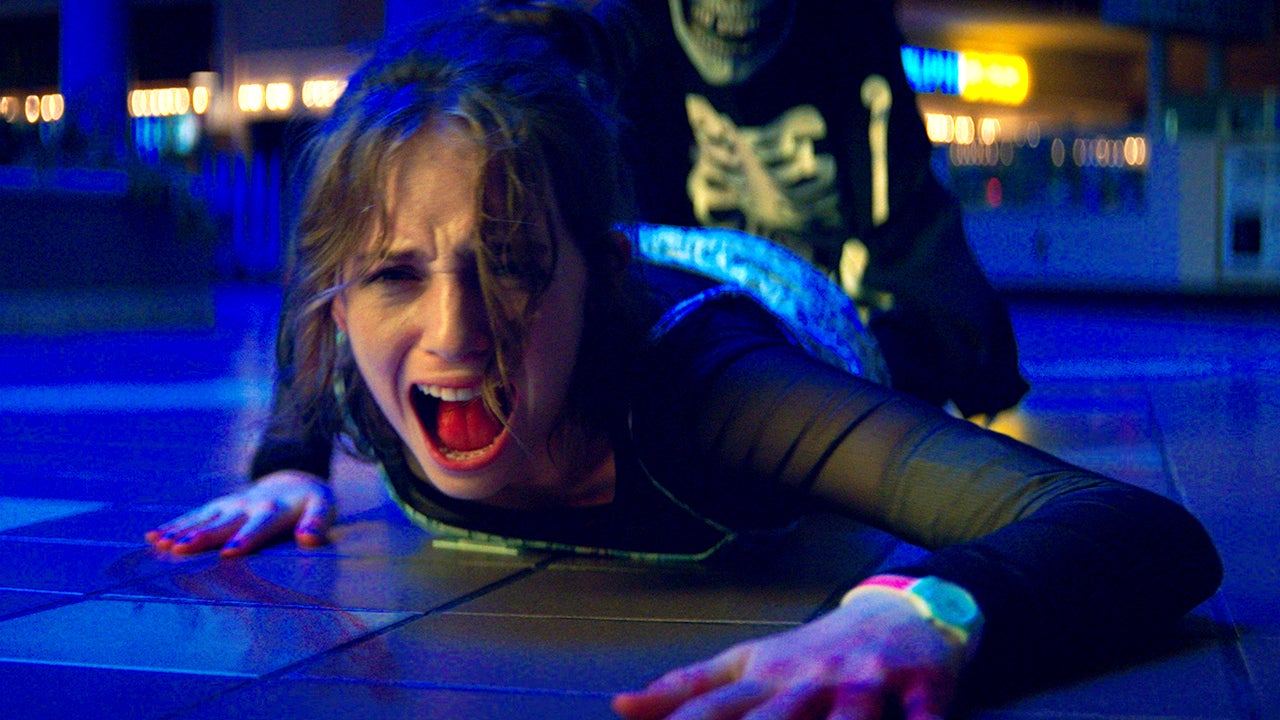 Written by Phil Graziadei and Leigh Janiak, 'Fear Street Part One: 1994' is a slasher film that is based on R. L. Stine's book series of the same name. The Kiana Madeira and Olivia Scott Welch-starrer revolves around a group of teenagers living in the murder capital of the United States known as Shadyside. When an unmotivated massacre shocks the region, five friends vow to get to the bottom of things and eventually stumble upon a centuries-old supernatural secret. But will the teenagers manage to protect the city they love from dark forces without any help? To find out, you can watch the movie here.
8. 1922 (2017)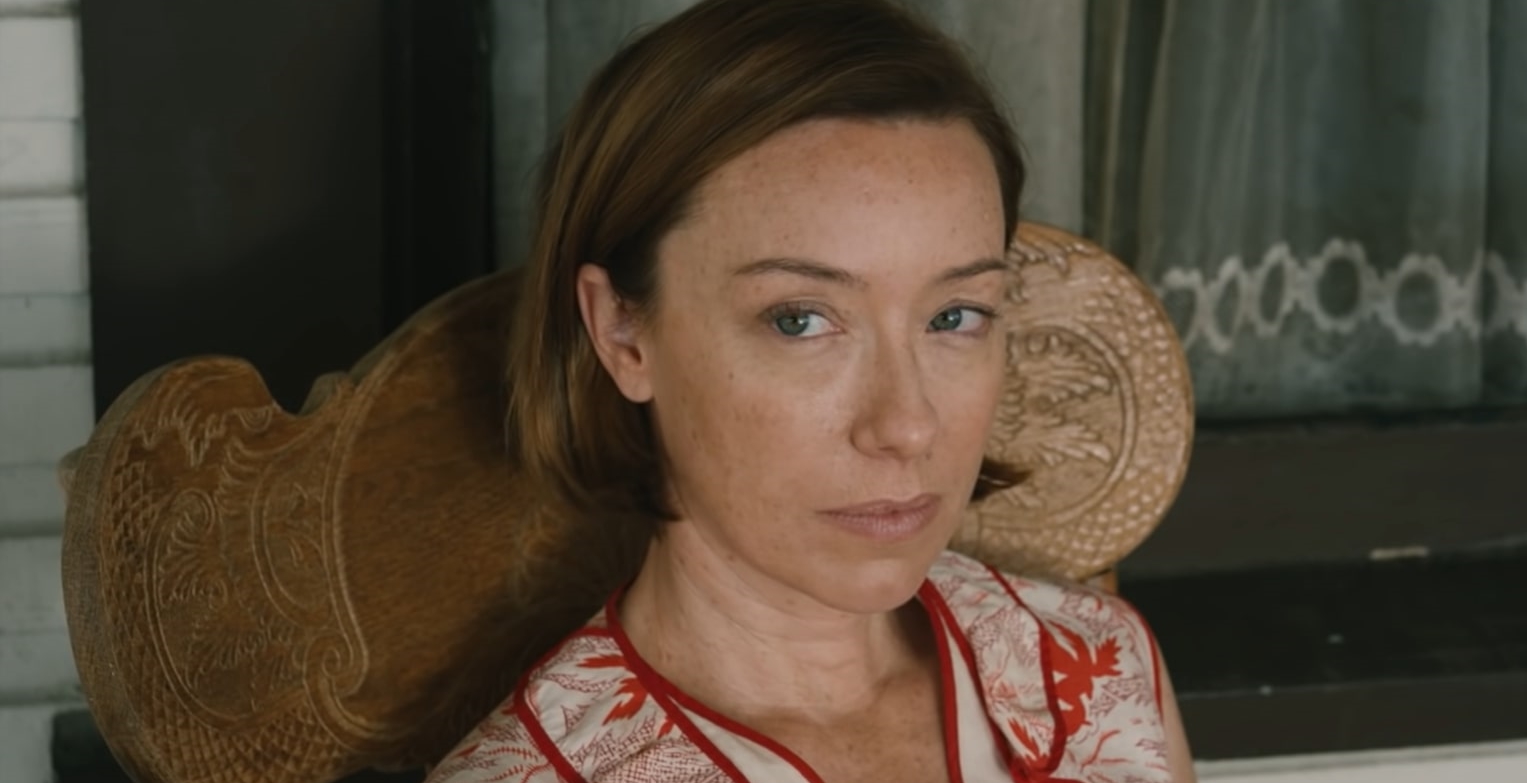 Inspired by Stephen King's novella of the same name, '1922' is a horror drama film directed and written by Zak Hilditch. The movie is set in the early 1920s and follows Wilfred and Arlette James, a happily married couple who move to a farm with their son, Henry. Arlette inherited it from her father but soon realizes that she is not enjoying the farm life and decides to move back to the city. Wilfred, who has become greedy and now desires to keep the farm, ends up murdering his wife, unbeknownst to the supernatural consequences of his heinous actions. Feel free to check out the movie here.
7. The 8th Night (2021)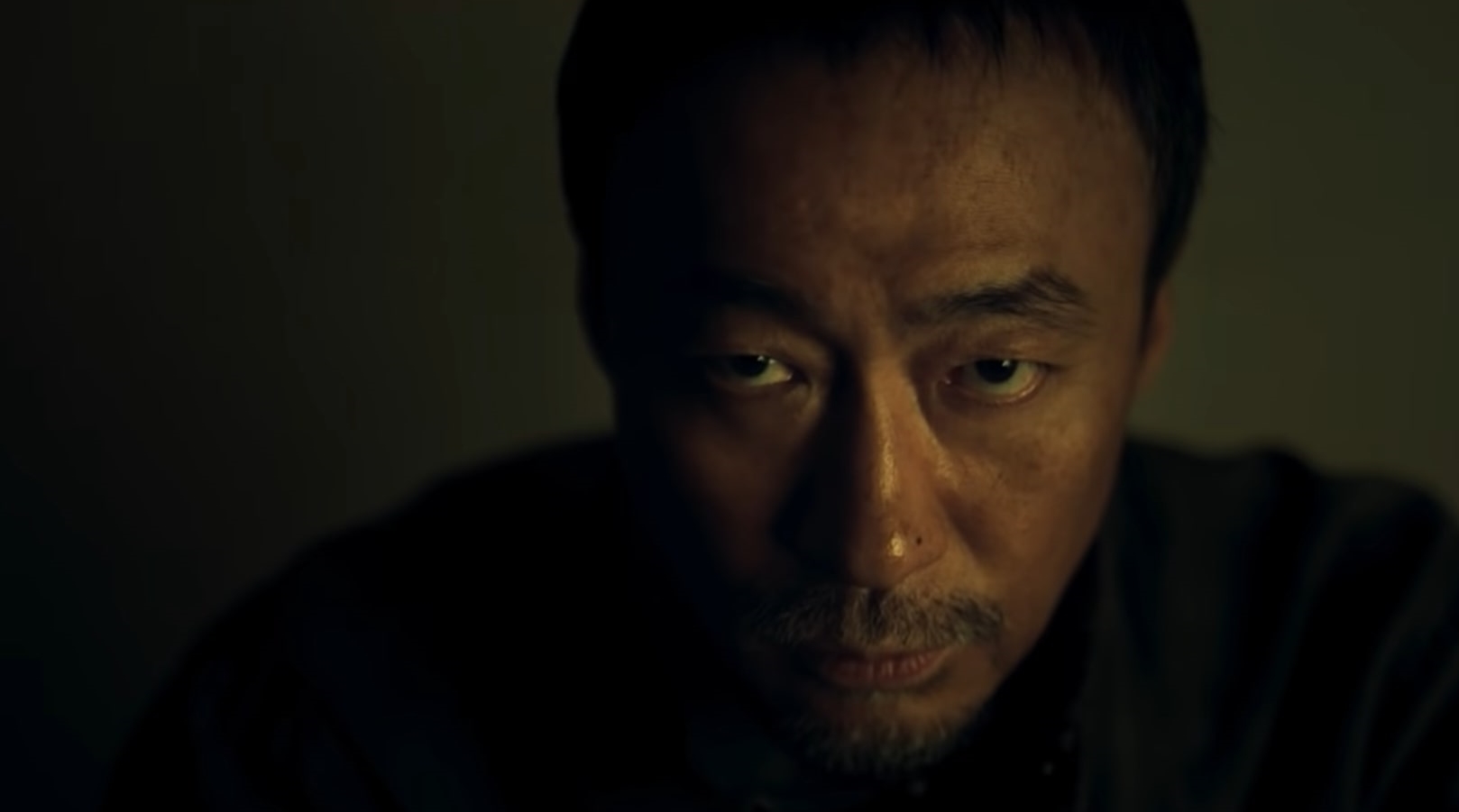 Directed and written by Kim Tae-hyoung, 'The 8th Night' is a mystery thriller horror movie that features stand-out performances by Lee Sung-min, Park Hae-joon, Kim Yoo-jung, and Nam Da-reum. The film follows an archaeologist who is branded as a charlatan by the media after he finds the red eye of a centuries-old demon that was killed by Buddha. After being pushed into obscurity, he plots his revenge on the rest of the world by awakening the long-dead demon. If he succeeds, the world could perish and burn, but an ax-toting monk who happens to possess supernatural powers is brave enough to stand against evil and fight the forces of darkness all by himself. You can check out 'The 8th Night' here.
6. Nobody Sleeps in the Woods Tonight (2020)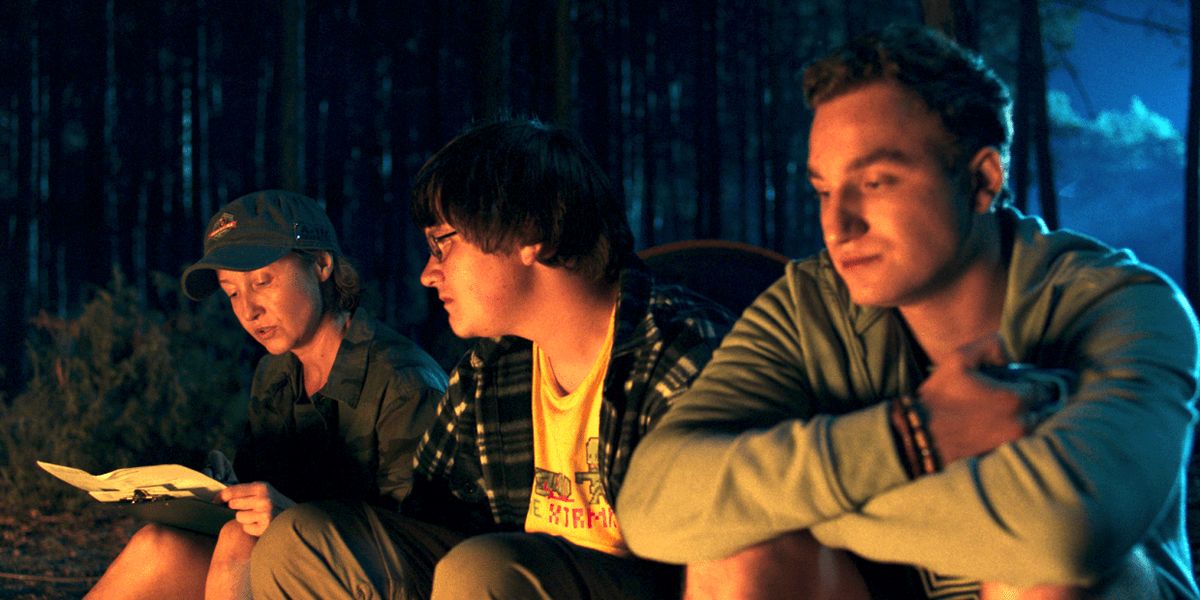 Starring Julia Wieniawa-Narkiewicz, Michał Lupa, and Wiktoria Gąsiewska, 'Nobody Sleeps in the Woods Tonight' is a supernatural horror movie directed and co-written by Bartosz M. Kowalski. The film centers upon a group of technologically dependent teenagers with little to no experience of camping. Therefore, to challenge themselves, they decide to go on a hike in the woods without access to smartphones, hoping that the trip will teach them important lessons. Unfortunately, they are unprepared for the horrors that are about to unfold once their misadventures in the woods begin. You may watch the movie here.
5. Cadaver (2020)
Featuring talented actors like Gitte Witt, Thomas Gullestad, and Thorbjørn Harr, 'Cadaver' is a horror movie directed and written by Jarand Herdal. When a Norwegian city is hit by a nuclear disaster, Leonora and Jacob, along with their daughter, Alice, face an unprecedented crisis just like other people from the region. The starving trio attends a charitable event in a hotel nearby, unbeknownst to the dangers they are putting themselves in. While things look quite normal initially, they slowly realize that they are mere pawns in a twisted game in which their lives are on the line. You may stream the movie here.
4. A Classic Horror Story (2021)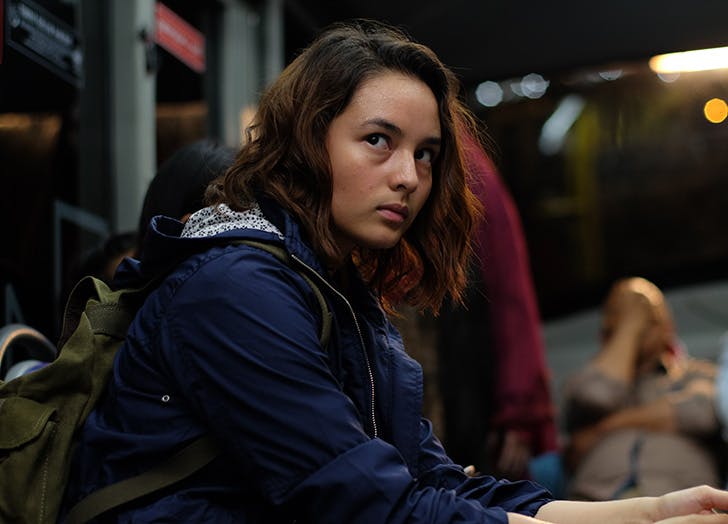 Directed by Roberto De Feo and Paolo Strippoli, 'A Classic Horror Story' is an Italian horror film. It follows five carpoolers who are traveling together to a common destination in a motorhome. Their journey unfolds just as they had expected until they crash into a tree while trying to avoid a dead animal's carcass lying in the middle of the road. When they regain consciousness, the carpoolers realize that the road that they were driving on has suddenly disappeared, and they are now in a dense jungle. As the story unfolds, the harsh reality of the mysterious jungle begins to surface, and the five men are forced to struggle for their lives. You can stream the movie right here.
3. No One Gets Out Alive (2021)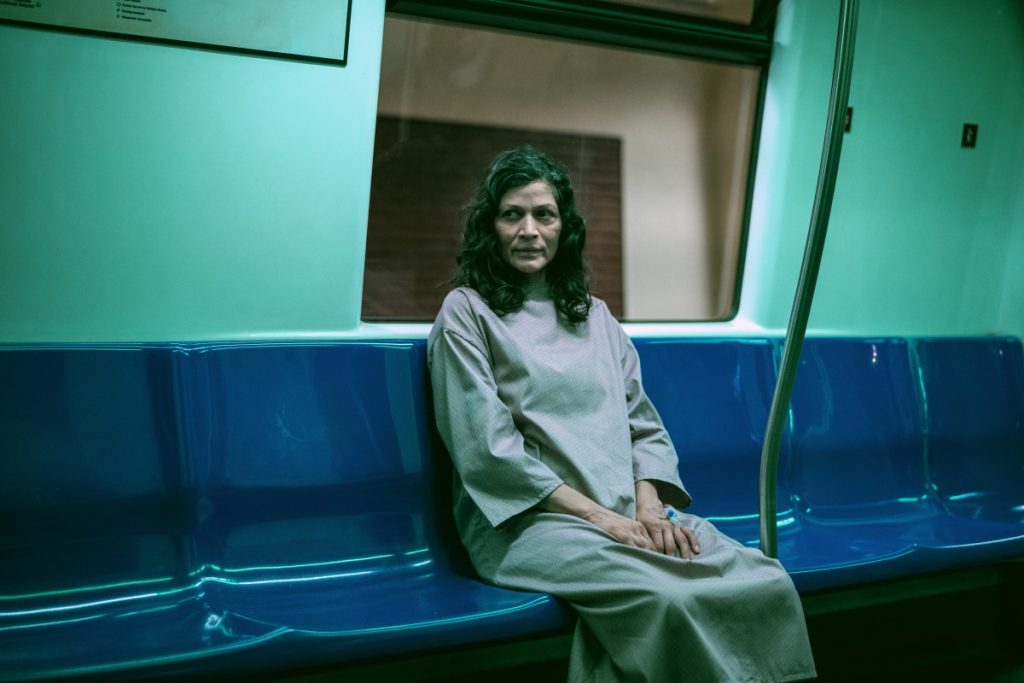 Based on Adam Nevill's 2014 novel of the same name, 'No One Gets Out Alive' is a British horror movie that stars Cristina Rodlo and Marc Menchaca. The Santiago Menghini directorial focuses on an undocumented Mexican immigrant named Ambar, who is trying to rebuild a new life following the untimely death of his mother. While she is understandably struggling in her personal life, things only spiral out of control for her when she starts living in an eerie boarding house. Feel free to stream the movie here.
Read More: Best Werewolf Shows on Netflix
2. The Babysitter (2017)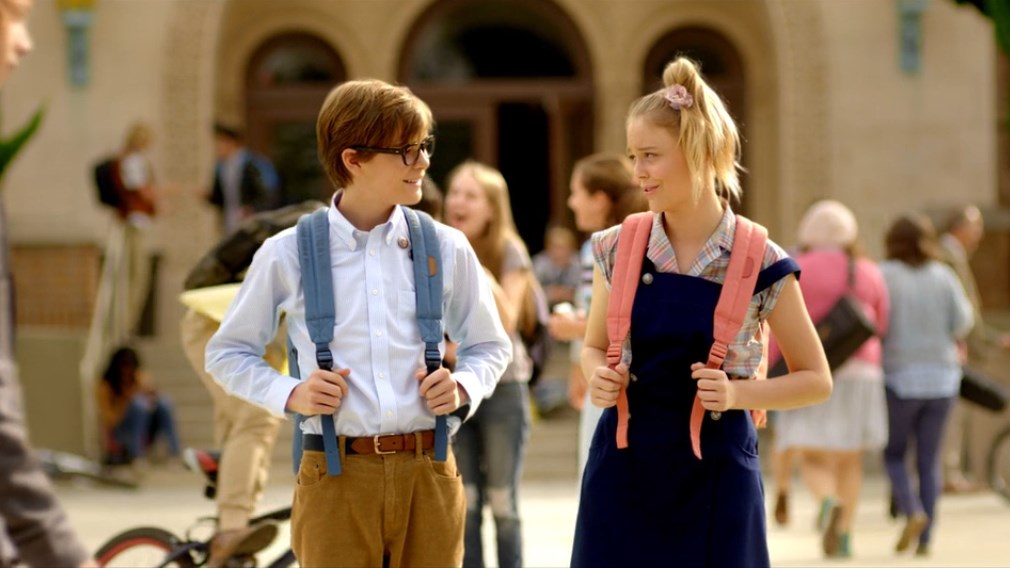 'The Babysitter' is a teen black comedy horror film written by Brian Duffield. The Joseph McGinty Nichol directorial revolves around Cole, an introverted young boy who is often looked after by his likable babysitter, Bee. Although the protagonist loves her, one night, when he cannot sleep, Cole accidentally stumbles upon the frightening reality that she is a cold-blooded killer who could be dangerous to him. In the following hours, as Bee and her band of killers realize that their secret can be revealed, now known to the young boy, a drama for survival ensues in which Cole will have to put everything on the line to see another sunrise. Check out the movie here.
Read More: Best Post-Apocalyptic Movies on Netflix
1. Velvet Buzzsaw (2019)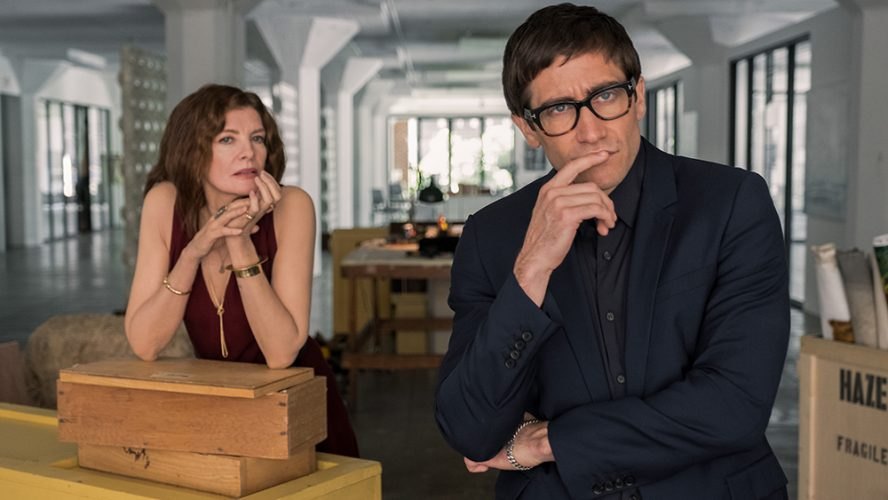 'Velvet Buzzsaw' is an enthralling thriller set in the backdrop of the contemporary art scene. From the director of 'Nightcrawler,' Dan Gilroy, 'Velvet Buzzsaw' has Jake Gyllenhaal playing an art critic. When he finds some mysterious paintings with supernatural powers created by an unknown artist, he is thrown into the underworld when art shakes hands with commerce. A group of elite art collectors smell the value of the paintings by an anonymous painter. But the force hiding underneath the paintings takes its toll on them in the bloodiest way.
'Velvet Buzzsaw' exposes the venomous network of critics and art collectors that reigns in the art scene, invalidating the true value and purpose of a work of art. The movie chronicles the gruesome death of each man who tries to move or trade the paintings. When art critics realize it's the paintings that are responsible for the killings, it's too late for them to escape the wrath of art. You can stream the movie here.
Read More: Best Martial Arts Movies on Netflix