Dan Gilroy's directorial debut, 'Nightcrawler,' centers on a seemingly amoral freelance TV news cameraman (aka nightcrawler) named Lou. He has a knack for hunting down fresh crime scenes and then shooting them on his camera to earn big bucks by selling them to hungry news channels. Psychologically rich and narratively intense, 'Nightcrawler' is a gripping neo-noir that is further elevated by Jake Gyllenhaal's brilliant performance. 'Nightcrawler' doesn't come with the "based on a true story" tag, but you'll be surprised to know that it's very grounded to real life.
Is Nightcrawler Based on a True Story?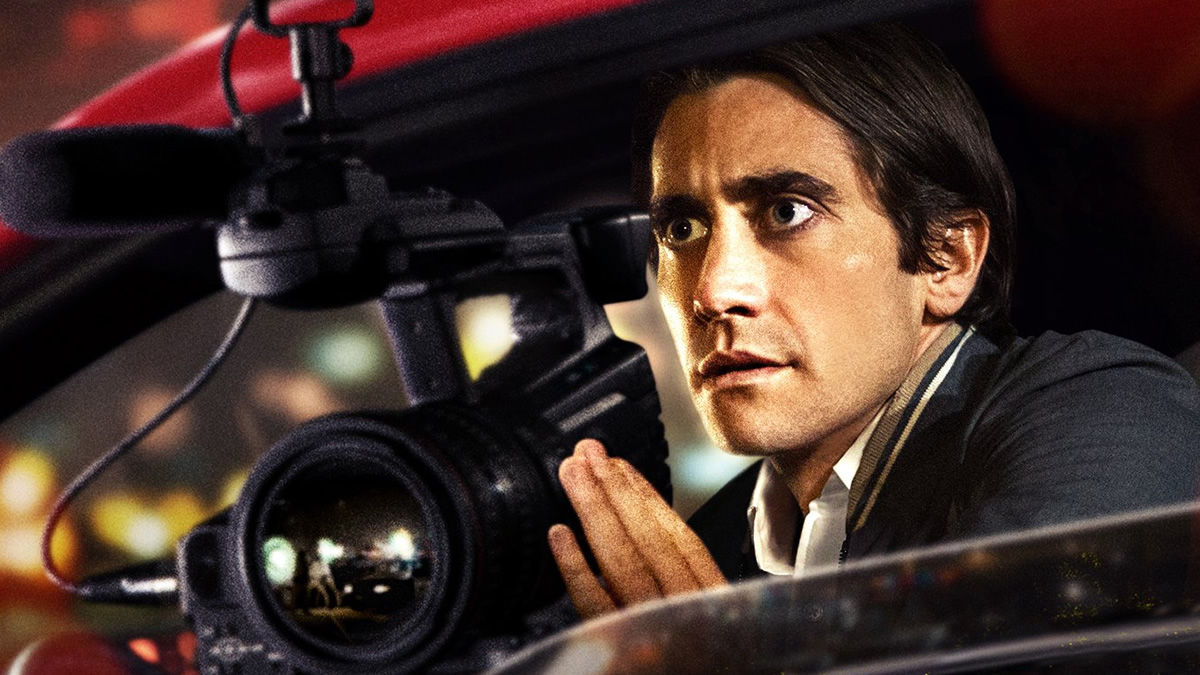 To put it simply, 'Nightcrawler' is not based on a true story. However, writer-director Dan Gilroy drew inspiration from real life when he first penned down the script for the nocturnal, gritty world of the movie. The idea first came to him when he was introduced to photographer Weegee's photo-book Naked City, which consisted of highly lewd and sensationalized pictures of crime in 40s New York. Just like the movie's protagonist, Weegee would often drive around the city with a police scanner in his car. He would then reach crime scenes before everyone else and snap them to sell his pictures to tabloid newspapers.
Weegee's photo-book stayed in the back of the director's head until he heard about LA's 'night-crawlers'—crime scene hunters who sport fast cars and advanced police scanners. The world of night-crawlers (aka stringers) intrigued him and that's when he started creating his very own modern-day version of Weegee—Louis "Lou" Bloom. When he first started writing the script, he envisioned his night-crawler protagonist as a standard hero. But after failing to do so, he decided to go for an anti-hero, which perfectly befitted his previous research surrounding conspiracies and murder mysteries. Instead of developing a character arc for Lou, Gilroy chose to keep his past ambiguous and drew inspiration from modern-day notions of unemployment and capitalism to add several layers to his moralistically questionable character.
Along with Jake Gyllenhaal and Robert Elswit, the Director of Photography, Gilroy even spent a couple of nights with real nightcrawlers, the Raishbrook brothers—Austin, Howard, and Mark. Howard Raishbrook, who was also the crew's technical advisor, took them to the site of a terrifying car crash on the first night. All three of them were shocked by the horrendous sight of the accident, but they were also blown away by the professionalism with which Raishbrook filmed the site, edited it, and within minutes, sold it to several local news stations. A closer look at the profession of a nightcrawler made the director realize that ideas of morality can often be subjective. And due to this, even in the movie, he neither judges Lou's motives, nor does he justify them. As revealed in an interview, the Howard brothers also watched the film and were pleased by its accurate depiction of their profession.
A Netflix reality series, titled 'Shot in the Dark,' also stars the Raishbrook brothers, who run their own private company, Raishbrook Media Group. Time and again, they even post some of their crime scene pictures on their official social media accounts. You can check them out below:
Shooting outside mansion party on Mulholland Drive near Beverly Hills leaves at least 3 people with gunshot wounds. Large crime scene established. pic.twitter.com/6l8XXHE6tD

— RMG News (@RMGNews) August 4, 2020
Part 2: Mansion shooting on Mulholland Drive. LAPD still yet to clear the house for additional victims. pic.twitter.com/fbJLmOdYMK

— RMG News (@RMGNews) August 4, 2020
Read More: Movies Like Nightcrawler