Adventure can mean a lot of things; cult classics like 'The Lord of the Rings' define their own kind of adventure and then you have documentaries of real-life adventures of people who do something more than the ordinary. But then adventure can also be something very simple as starting a new school or crossing off some entries on one's bucket list. All in all, an adventure is anything that eludes some sort of risk and introduces you to something new that you've never done before and pushes you out of your comfort zone.
But sometimes to go on an adventure of your own, you need an extrinsic motivator that pushes you to grow the courage to stretch yourself out of your comfort zone. There is no better motivator than watching someone do what you plan to do. When you see someone else having the time of their life out there in the unknown, you get inspired to take a leap into it yourself. So to get you out of your hobbit-hole and also to make your homebound days a little easier, we've compiled some of the finest adventure movies that will remind you that "not all who wander are lost." So, here's the list of really good adventure movies on Netflix that are available to stream right now. The list includes funny adventure movies and English adventure films.
18. Adventure in Public School (2018)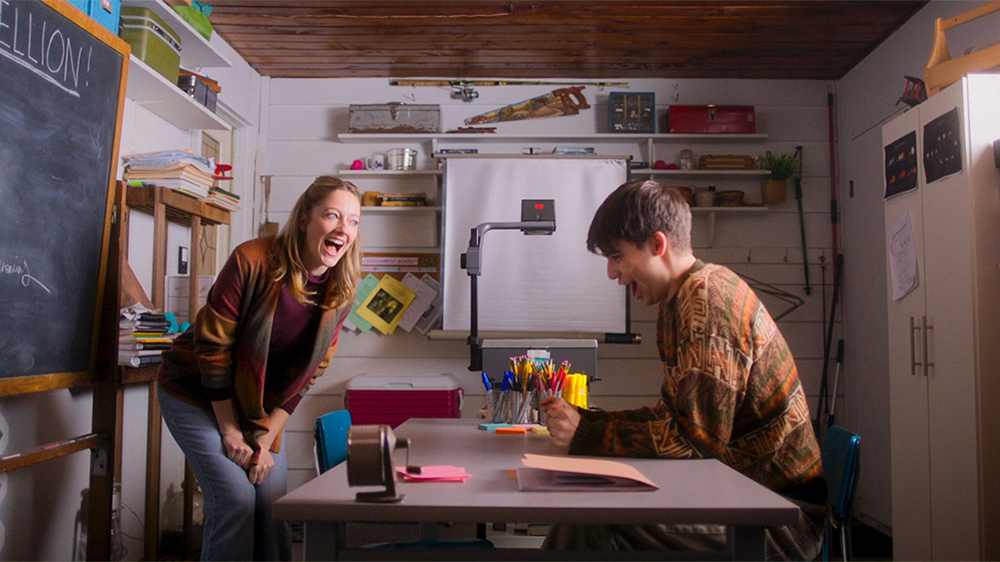 'Adventure in Public School' takes you on an adventure of a young boy named Liam who has been homeschooled all his life. But Liam's life changes when he falls for a girl and decides to leave the confinements of his home, abandoning his mother to join a public school. That's where his adventures begin where he explores the world of sex, drugs and learns to truly live his life. Liam's social awkwardness because of his homeschooling has been played out really well and the film never really gets too serious. It's overall a sweet comedy that takes you on a teen's quirky adventure.
17. Pooh's Grand Adventure: The Secret of Christopher Robin (1997)
This animated film of the 90s will bring back your memories of the Disney classic Winnie the Pooh. In this one, Winnie the Pooh and Christopher Robin get separated because Christopher has to go to school. Later, somehow, Pooh gets an intuition that Christopher Robin might be in some trouble and urgently needs Pooh's help. Pooh does not think twice and sets out on an adventure with his friends to find Christopher Robin and help him out. It's truly touching to watch the story of two friends like Pooh and Christopher looking out for each other and will not only be enjoyed by kids but by adults as well.
16. National Parks Adventure (2016)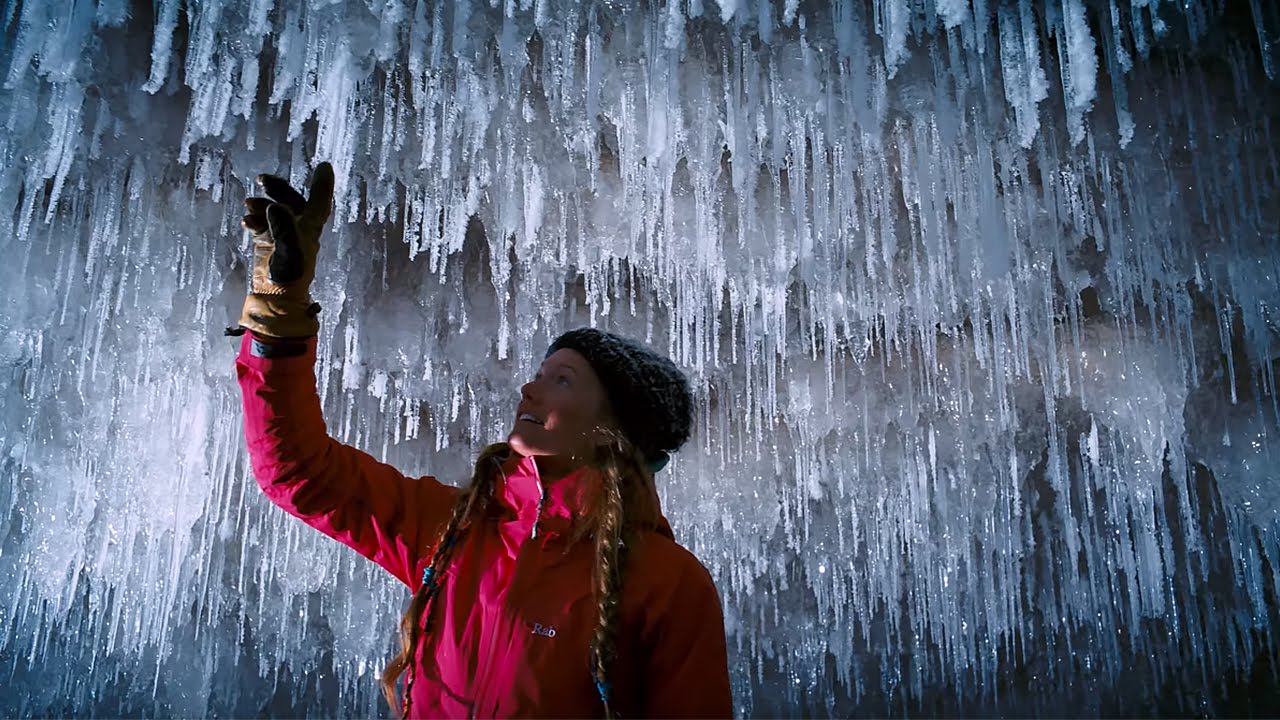 'National Parks Adventure' embraces the beauty of America's natural wonders by showing a documentary that revolves around three thrill-seeking adventurers who take you as a viewer on an adventurous journey over rocky canyons and high mountain peaks, through preserved playgrounds like Glacier National Park, Yosemite, Redwood National Park, the Everglades, and Arches. This little gem had initially come out in IMAX 3D and does a great job celebrating the natural beauty that the continent holds.
15. Valley Uprising (2014)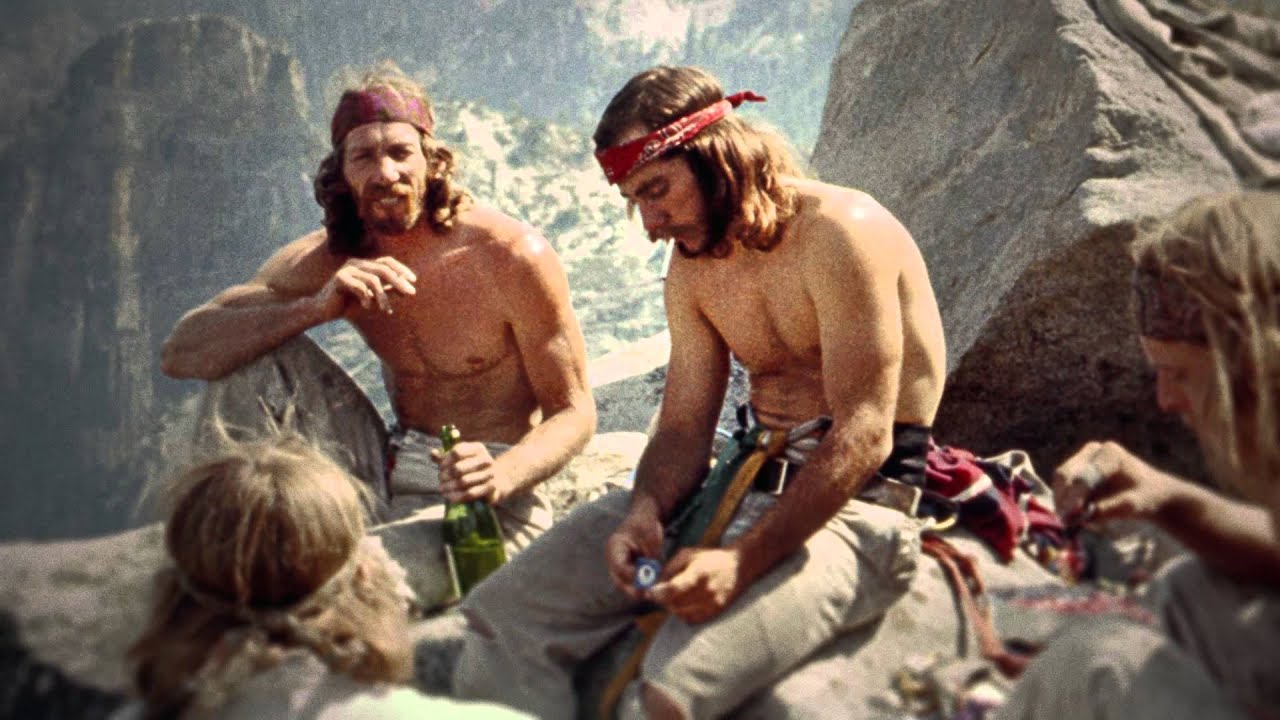 It takes some amount of madness and a whole lot of courage to be a little more than ordinary. This film depicts an adventure of ordinary humans who live in the shady campgrounds of the Yosemite National Park. Their lifestyle and culture often clash with the values of the Park services. These thrill seekers have for years built a culture around bold and raw mountain climbing on the Yosemite cliffs. Their crazy skills and valor defy the laws of gravity and nature that work against them in the wild. The film combines some amazing vintage footage with some present breathtaking images of the Yosemite Park. This colorful documentary is surely one of a kind.
14. Expedition Happiness (2017)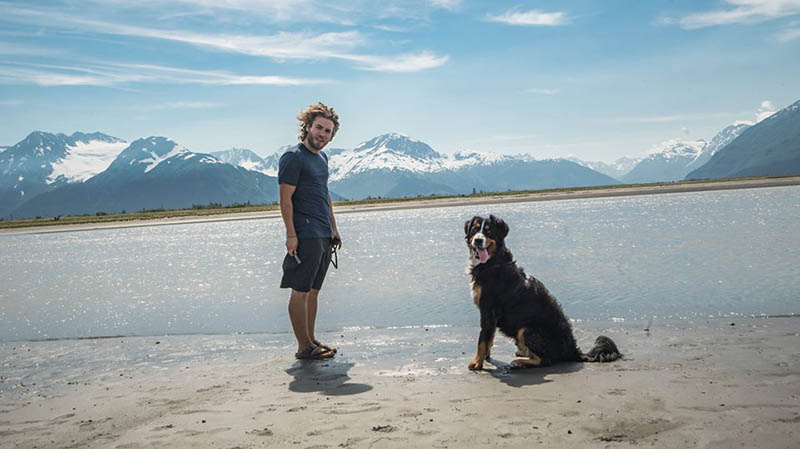 An adventurous couple sets out on a journey of a lifetime to satisfy their wanderlust along with their dog. They start off by first selling most of their belongings and buying a school bus which they entirely transform into a home on wheels. and that's when their journey begins as they make their way to Alaska and then all the way down to South America from there. Along the way, they come across many obstacles and hardships, but from all of these, they learn to embrace the simplest things along their journey and eventually realize that as much as they love traveling, the feeling of home cannot be replaced by even the most breathtaking journeys.
13. Given (2017)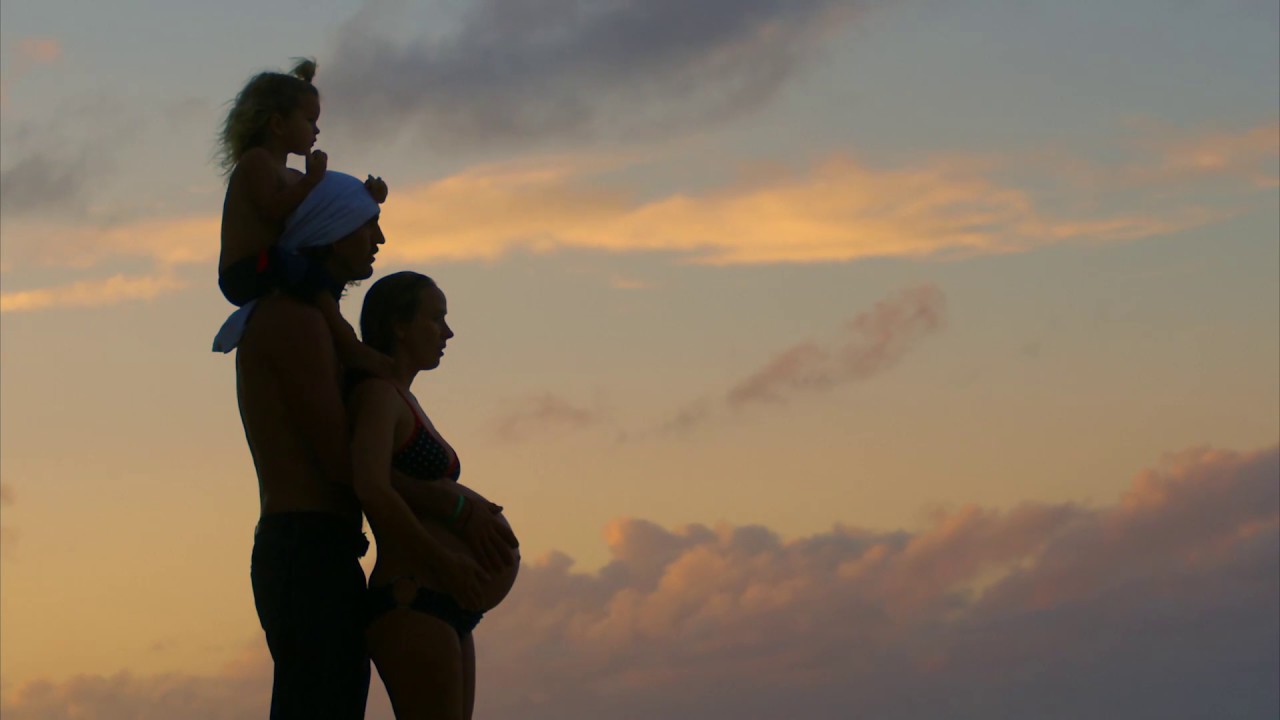 'Given' has a very unique way of storytelling. It takes you through the memories of a child that narrate the adventures of a family from Kauai that travels all over the world. The film takes you through a wave of stunning imagery of beautiful landscapes which includes stunning oceans and beaches. Even from a young boy's perspective, the film offers a lot of learnings about the bonds of a family and their connection with nature all around them. The movie leaves you with a valuable lesson that no matter where you're from, the whole world is your home and any place in the world can feel great if you have your loved ones around you.
12. Under the Arctic Sky (2017)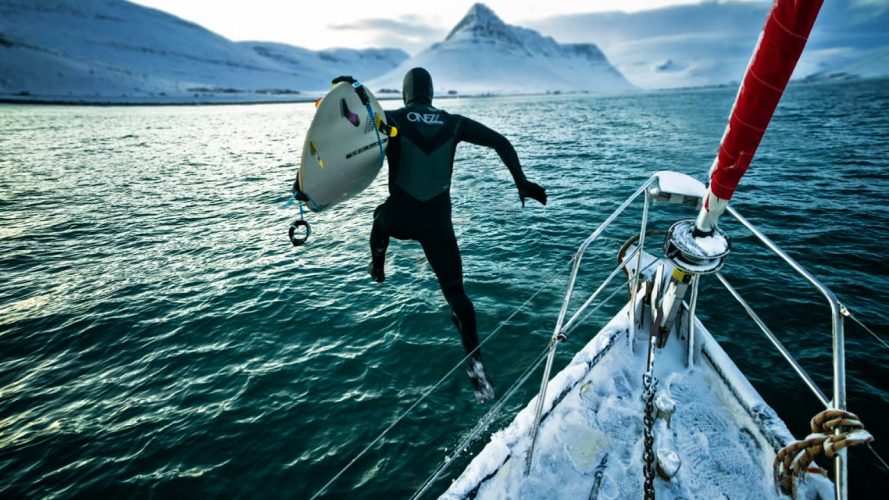 'Under the Arctic Sky' is an absolute visual treat that takes you on a journey of surfers of travel all the way up to Iceland to look for the perfect waves. With stunning visuals of waves and impeccable editing, you get to see these surfers gliding through gigantic life-threatening waves created by a storm under a shiny sky that lights up the entire landscape with the colorful northern lights. This documentary is a reminder that mother nature can offer us things that we could've never imagined but at the same time, its the mother nature who always remains in charge.
11. White Fang (2018)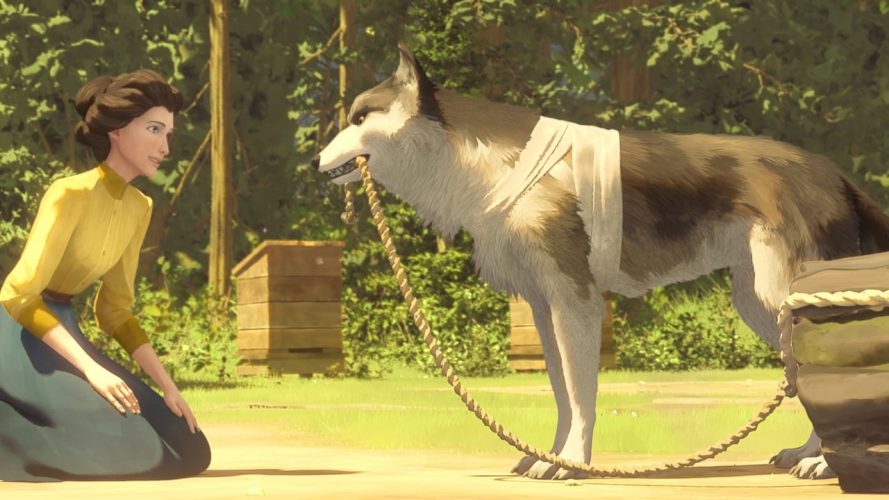 Based on Jack London's Classic 'White Fang', this animated movie is the heart touching the story of a young boy who befriends a half breed wolf dog and goes on an adventure with him to look for his lost father who went missing after he left home looking for a gold rush. This film will make you laugh, cry and go through a bundle of emotions, all at the same time. It may not be as amazing as the original book but it still manages to win our hearts and make us realize the value of nature and its creations that are all around us.
10. Pee Wee's Big Holiday (2016)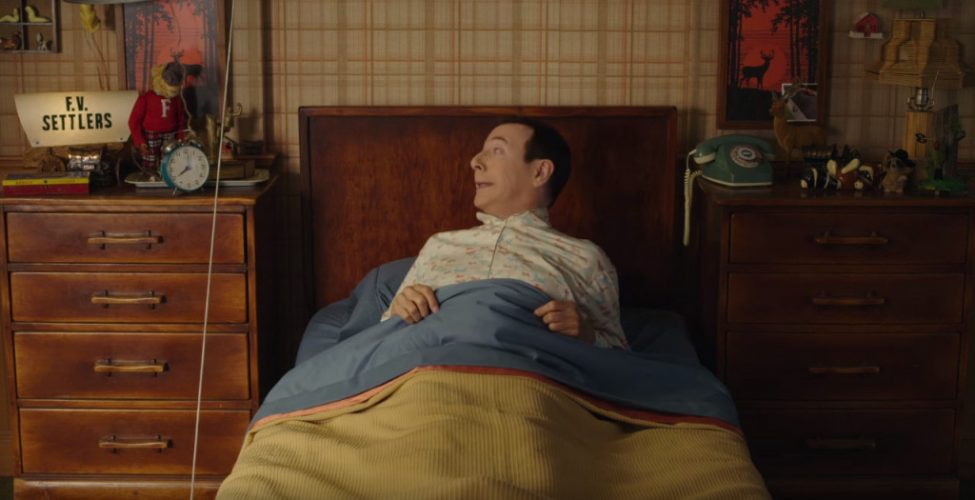 This film is just a fun adventure movie that has plenty of interesting characters and situations. It's how Pee Wee just runs into a stranger one day and gets inspired to take his first holiday trip where he finds friendship and the true meaning of his life. The film has no deep profound messages or hidden agendas, its nothing but a fun and goofy film about a strangely funny man who goes on a holiday trip. This is the kind of adventure movie you can sit and watch with your kids and have a really good time.
9. Bedtime Stories (2008)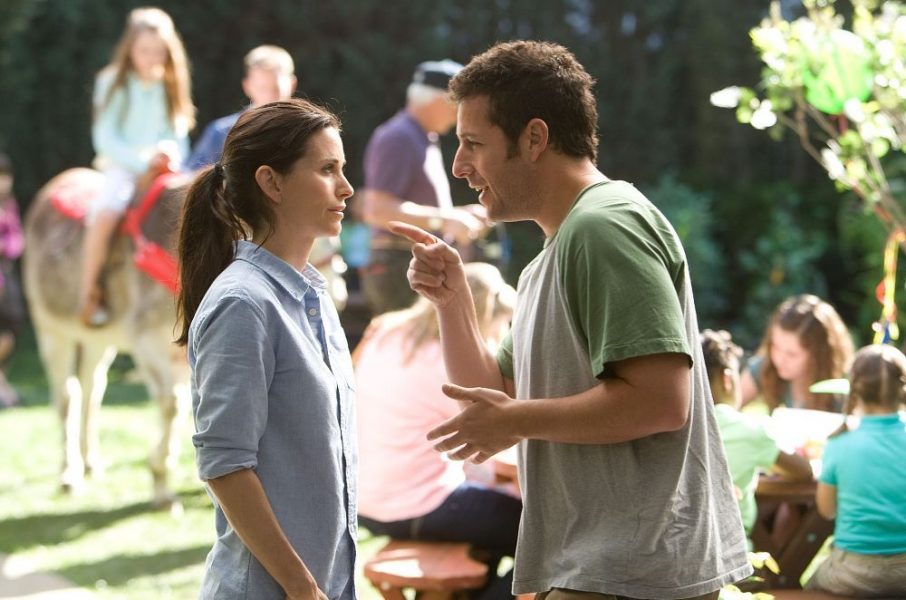 Starring Adam Sandler, this Disney film is about how the bedtime stories that a hotel handyman recites to his niece and nephew every night start becoming a reality in the most magical ways and takes the three of them on adventures that are beyond their imagination. This film is mild and cute and is the perfect movie that you can sit and watch with your kids. Adam Sandler, as always will make you laugh out loud and the ridiculously amazing fantasies shown in this one will surely entertain adults and the younger audience watching it.
8. Mowgli: Legend of the Jungle (2018)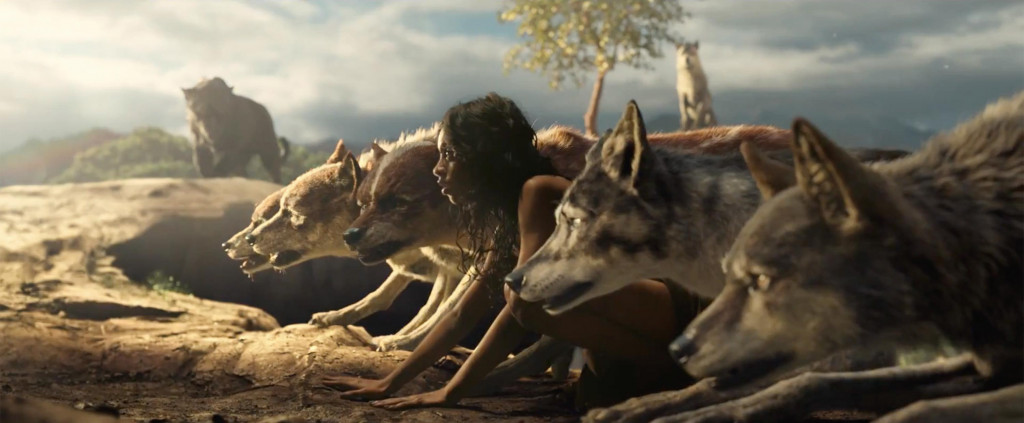 Mowgli comes from an old classic cartoon series that revolves around the adventures of a human child who has been raised by a pack of wolves. He slowly adapts to his surroundings and blends into the forest becoming a part of it entirely. He also befriends a bear named Babloo and a panther who goes by the name Bagheera. But not everyone appreciates the presence of this human child in the forest and one of them is a tiger named Sher Khan. The adventures of Mowgli take a darker turn when evil forces from the human world start lurking in the forest and Mowgli finally finds out where he came from.
7. The Climb (2017)
This French film depicts the adventure of a man who comes up with a bizarre idea of climbing the Mount Everest. He plans to do this with no prior climbing experience or even with anything that may be even distantly related to mountain climbing. But he is determined to climb the mountain and prove his worth to the girl he loves. The film is subtle and simple and requires no complicated twists to make it great. It's a great watch the way it is and its wonderful acting and realistic relationships make it an amazing family movie.
6. The Mummy (1999)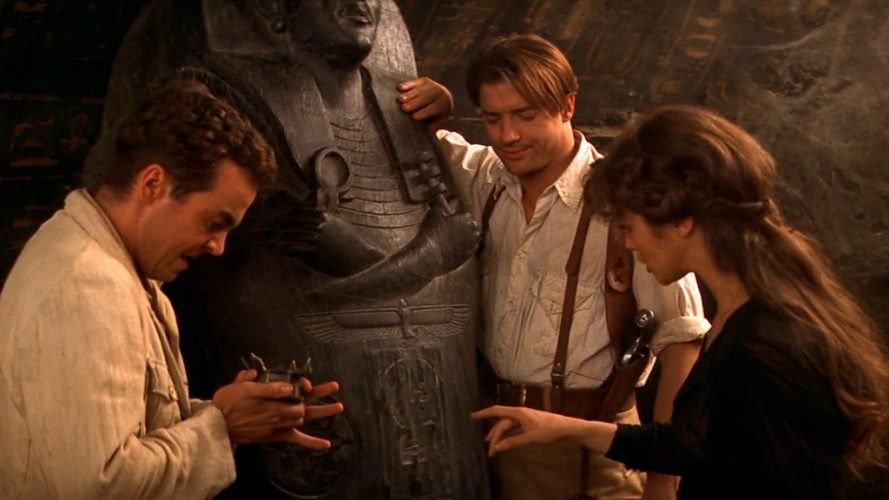 This fantasy classic is probably known by most people out there, follows an adventure of Rick O'Connell and Egyptologist Evelyn, who wake up a demonic mummy along with a few other archaeologists while conducting an excavation in the ruins of an ancient city in Egypt. This film has some great action scenes, perfectly timed comedy and a budding romance between Rick and Evelyn. All of this together makes this one of the best adventure films out there that will surely entertain you throughout.
5. The Fundamentals of Caring (2016)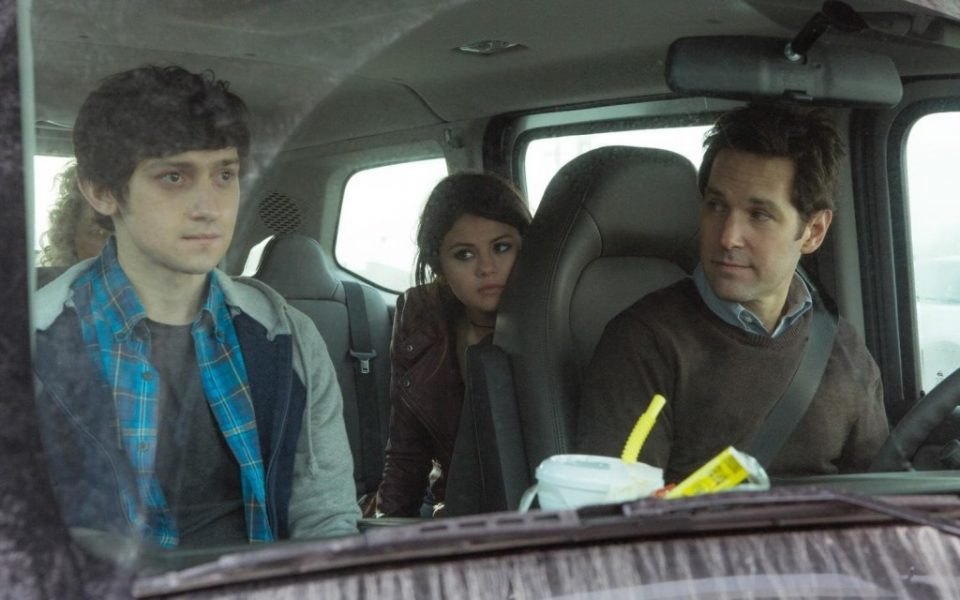 Starring Paul Rudd, this one is about a man who decides to become a caretaker after a recent tragedy of the loss of his son. He is sent to take care of a young man who is paralyzed waist-down and spends his entire day watching TV inside his home. He has never seen the beautiful world outside and has never even kissed a girl. The caregiver decides to take the boy out for an adventure and somehow convinces his mother to let him go. The two set out on a road trip of a lifetime. Along the way, the two meet two more strangers one of whom is a teenage girl who is running away from her home and another one a pregnant lady who's heading back home after her husband left for war. Along the way, all of them learn a lot about friendships, relationships, love and most of all, letting go of the past to learn forgiveness.
Read More: Best Mermaid Movies on Netflix
4. The Package (2018)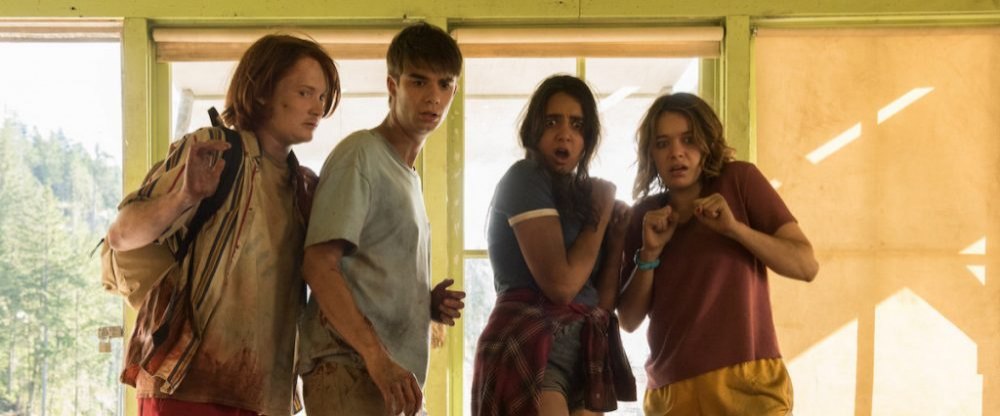 A group of five friends, go on a camping trip deep into the forests. They get drunk and have fun and everything seems to be just fine when one of them has a horrifying accident with a knife and ends up injuring himself in the worst possible way. But somehow they manage to get him out of there on time only to realize a while later that a package that belonged to their friend has been left behind with them. The four remaining friends will now have to race against time to make sure that the package reaches their injured friend on time before its too late. This fun-packed adventure will make you laugh throughout. Definitely not a movie for kids, and parents would also nod their heads with disapproval if they watch this. But for a teenage sleepover or party, this coming of age comedy adventure is just perfect.
Read More: Best Bank Robbery Movies on Netflix
3. Tarzan (1999)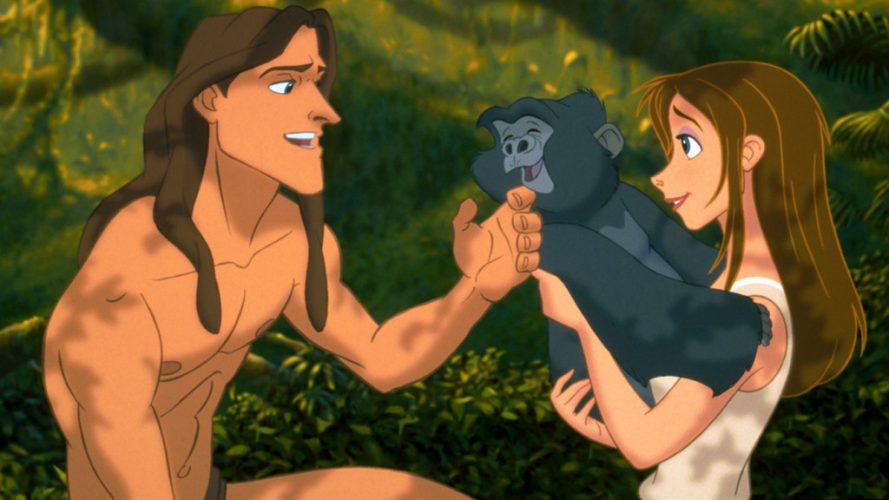 This Disney classic is about a man who is raised by a bunch of mountain gorillas. But when he accidentally meets an explorer named Jane, he realizes that he is a human. Soon he finds himself falling in love with Jane and also discovers the truth about his past and how ended being in the jungle in the first place. He must now choose between living a life as a human amongst human civilizations or continue to live with the family of animals who raised him like their own son. The version of the popular Disney story is absolutely charming and is one of the best 2D animation movies out there.
2. Cloudy With a Chance of Meatballs (2009)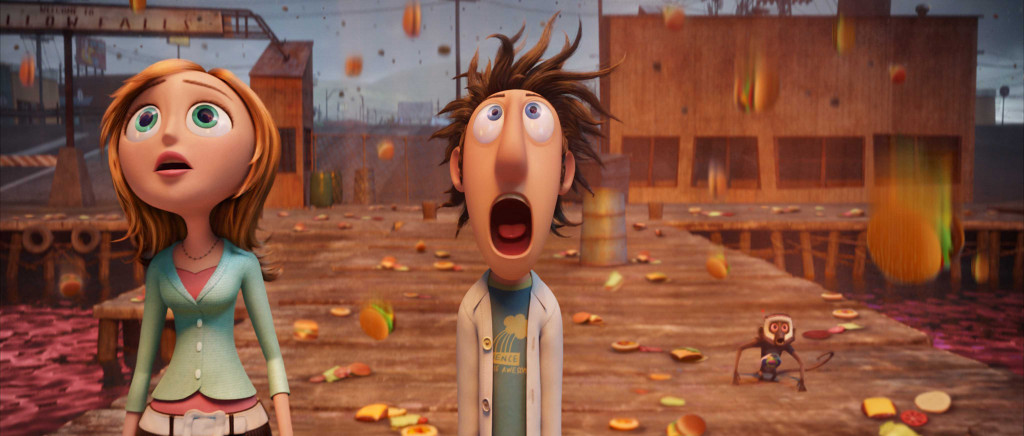 Cloudy is a scientist who enjoys inventing new things but most of his inventions are either failures or don't have any practical use. But Cloudy finds an opportunity to prove himself when a potential global crisis is predicted and Cloudy designs a machine that makes food pouring down from the sky like rain. But Cloudy's adventure gets more complicated when he has to suffer the consequences of his science experiment. This animated film about the adventure of a scientist is as entertaining as it gets and will be enjoyed equally by adults and children.
Read More: Best Civil War Movies on Netflix
1. The Bucket List (2007)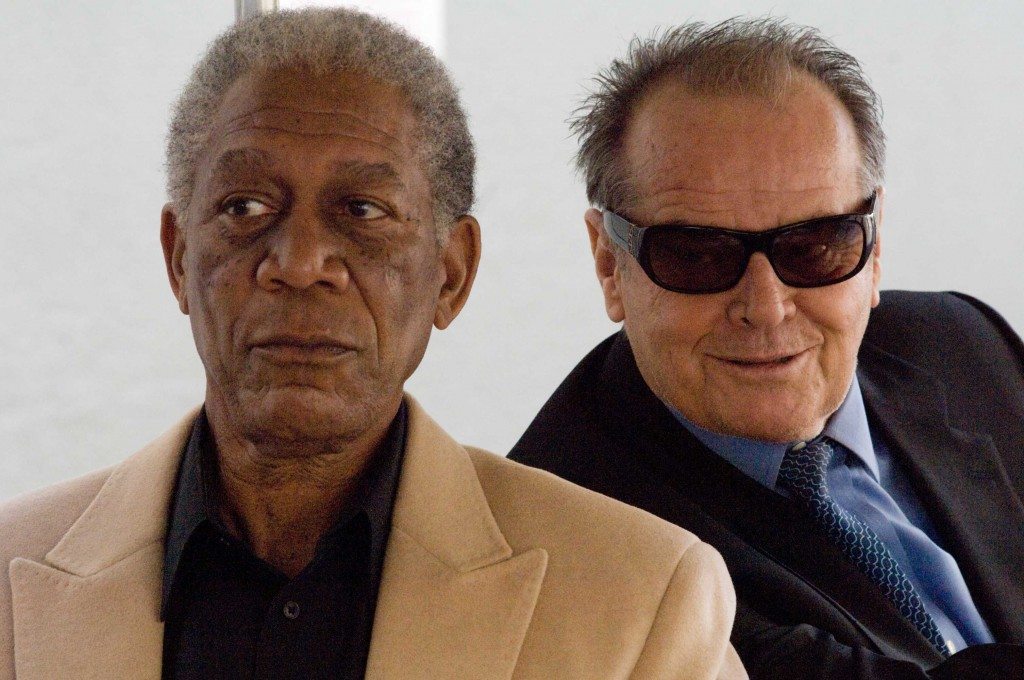 Two old men meet by fate when both of them are admitted in the same room of a cancer ward. As they start getting closer to each other they discover that their remaining life may be very short and they must lie it to the fullest. They decide to make a bucket list of things they should do before they "kick the bucket". The old men set out on an adventure all over the world, fulfilling their deepest desires and dreams and along the way, they learn a lot more about life, friendship, and love.
Read More: Best World War II Movies on Netflix