Our wildest dreams always connect to money in some way or the other. Just imagine if currency notes pour down from the sky as rain, or you get to sleep on a mattress made of money. Sounds fun, right? But alas, in the real world, this piece of paper has the tendency to make people do weird and dangerous things. Enter the heist genre. The major reason for the massive popularity of bank robbery movies is the adrenaline rush and thrills.
Even though those dreams last only for two hours, the viewers simply identify themselves with the robbers, mostly heroes, in the movie, and empathize with their social conditions. In fact, one could argue that these films are your best bet to see what your dreams would look like if they ever came true. But don't be fooled by the name of the genre. Some films also offer nail-biting action-adventure drama. The streaming giant, Netflix, heeds to the huge demand from viewers to curate the best of these flicks. So, here's the list of really good bank robbery movies on Netflix that are available to stream right now.
20. Setup (2011)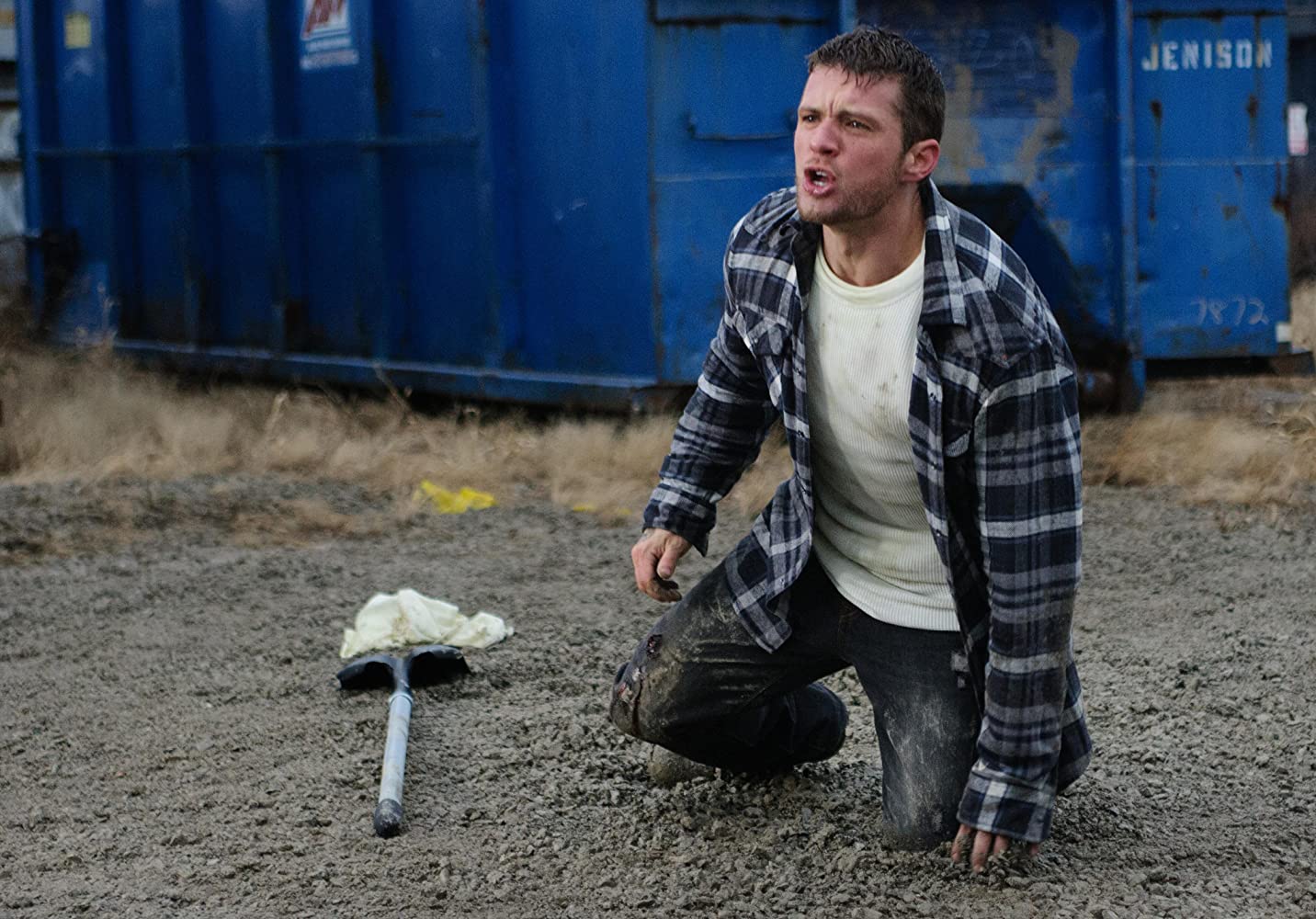 Directed by Mike Gunther, 'Setup' is an action thriller that features 3 friends who plan to steal $5 million worth of diamonds. But when one of the men double-crosses the group, a revenge heist is planned to take back the goods. Involved with this scheme is the most dangerous mob boss in town. A tale of betrayal and survival, it stars 50 Cent, Bruce Willis, and Ryan Phillippe in the lead roles. Is it a cinematic masterpiece? Maybe not. But the story still grips your attention, even though it does not necessarily have something new to offer. Check it out when you want something more conventional with regards to the script.
19. Den of Thieves (2018)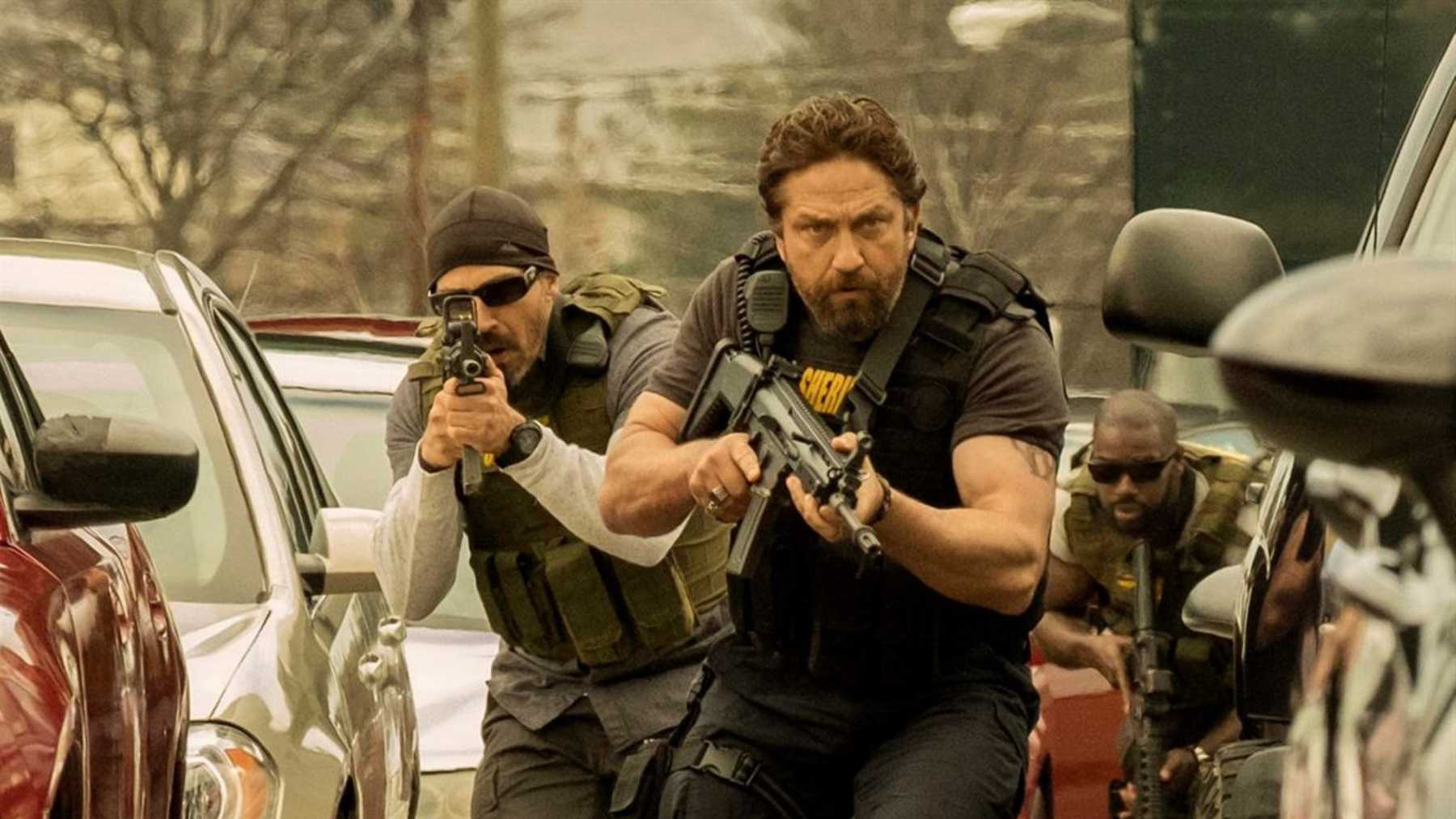 The movie is based on a group of robbers who intend to steal from the Federal Reserve in Los Angeles. But the extremely skilled County Sheriff's Department is there to stop them. With an ensemble cast that includes Gerard Butler, Curtis "50 Cent" Jackson, Pablo Schreiber, O'Shea Jackson Jr., and Evan Jones, the film packs a punch and has gained favorable reviews for its action sequences. Although the plot is not groundbreaking, the movie does make for a satisfying watch. Keep it in mind for when you want an entertaining heist escapade. Do note that in some countries, it was released by the name of 'Criminal Squad.'
18. Ocean's Thirteen (2007)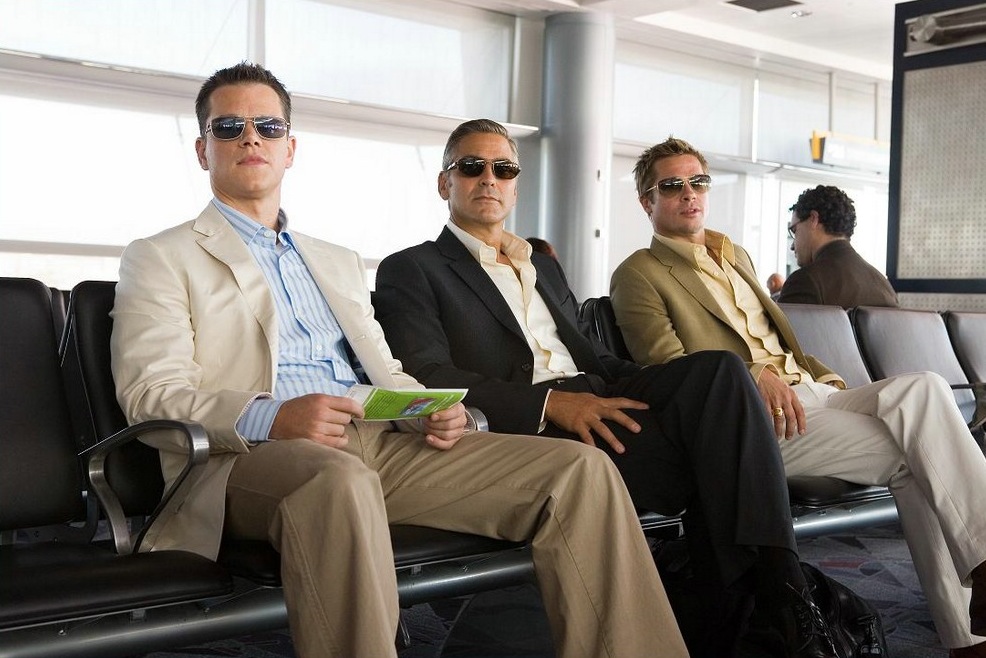 The 'Ocean's' trilogy is, undoubtedly, one of the most famous heist series out there. With Brad Pitt and George Clooney in lead roles, each movie in the installment combines a healthy dose of humor and action in the script. Danny Ocean is back once again, and along with his gang, he embarks on a devious revenge mission after Willy Bank (Al Pacino) double-crosses Danny's friend and mentor, Reuben Tishkoff. Although the star cast will definitely pull you in, it is the story that will make you watch it to completion. If you haven't seen the 'Ocean's' franchise yet, then there is no time like the present to get on the bandwagon!
17. Heist (2015)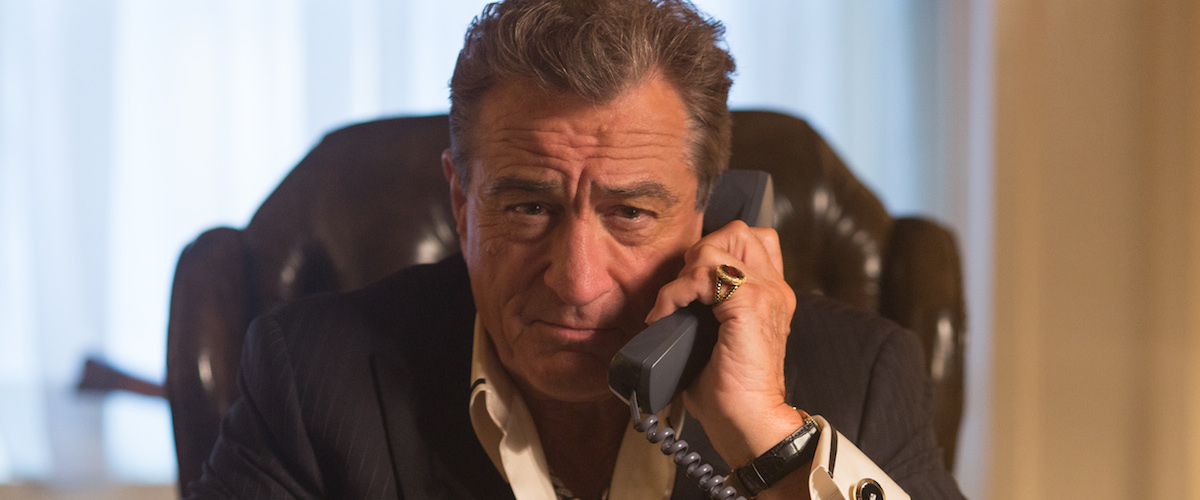 The film is centered around Luke Vaughn, a father with an ailing daughter who is in the hospital. In dire need to pay for her medical bills, he resorts to robbing a casino with a fellow co-worker. What happens then? Well, things don't go according to plan, and soon, they find themselves hijacking a city bus. 'Heist' features some stellar performances by Robert De Niro, Jeffrey Dean Morgan, Kate Bosworth, Morris Chestnut, and Dave Bautista. The movie may not be the most revolutionary one when it comes to the genre, but it definitely has its moments and could just hit all the right spots.
16. Getaway Plan (2016)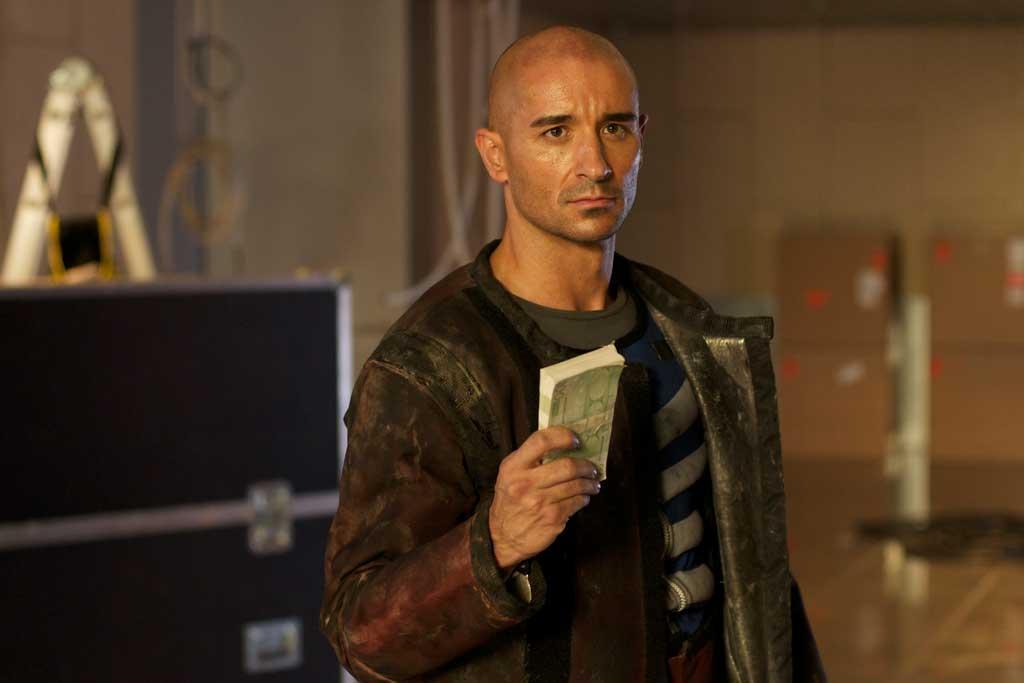 Victor is a blowtorch expert and burglar who finds himself in the employment of the Russian mafia after they wish to break into a vault and execute a bank heist at the Swiss Credit Bank. The action-adventure movie also goes by 'Escape Plan' and 'Plan de Fuga,' and stars Alain Hernández, Alba Galocha, Javier Gutiérrez, Luis Tosar, and Itziar Atienza. This Spanish thriller houses an amazing soundtrack, and we see stellar performances from the cast members as well. Keep this film in mind for when you want something a bit more dramatic.
15. Inside Man: Most Wanted (2019)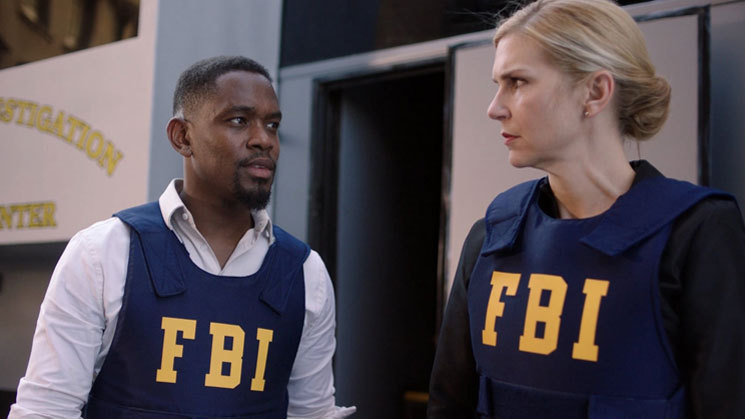 Directed by M.J. Bassett, the crime thriller stars Aml Ameen, Rhea Seehorn, and Roxanne McKee, and is the sequel to 'Inside Man' (2006). A group of robbers infiltrates the Federal Reserve Bank of New York and takes hostages. It is now up to N.Y.P.D. negotiator Remy Darbonne and FBI agent Brynn Stewart to salvage the situation. The plot is enjoyable, especially when it comes to the inherent twists and turns, and the realistic performances by the cast also add to the overall appeal of the film. When you're in the mood for a typically Hollywood flick, then 'Inside Man: Most Wanted' is the one to watch.
14. Fun with Dick and Jane (2005)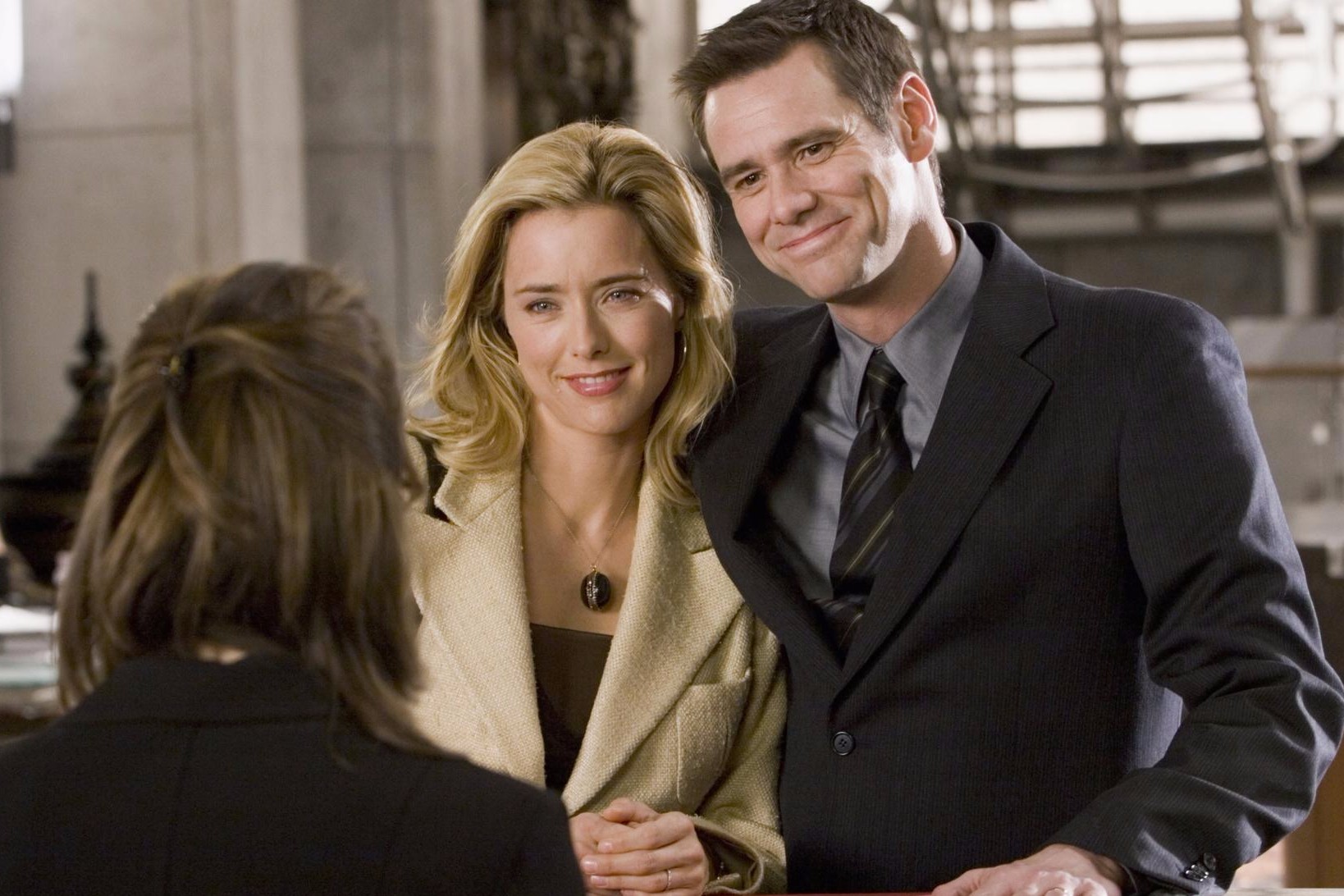 Written by Judd Apatow and Nicholas Stoller, 'Fun with Dick and Jane' is a remake of the 1977 film of the same name and stars Jim Carrey and Téa Leoni as a financially well-off duo. But one day, when the husband's employer goes bankrupt, they turn to crime in order to sustain themselves. The film also features Alec Baldwin, Richard Jenkins, Angie Harmon, John Michael Higgins, and Richard Burgi, amongst others. Plus, this comedy is basically a classic today, and it brings home the point that not all heist movies have to be serious. When you're in the mood for something light-hearted and comical, check this movie out.
13. The Town (2010)

The film is based on a book titled 'Prince of Thieves,' written by Chuck Hogan. It has a star-studded cast that includes Ben Affleck, Rebecca Hall, Jon Hamm, Jeremy Renner, and Blake Lively. Doug is the leader of a group of robbers in Boston who are regarded as one of the best crews out there. But during a heist, one member takes the bank manager, Claire, hostage. The gang then decides to find out exactly how much she recalls about the event, and Doug is the man that executes this plan. With the FBI closing in on them, he soon gets stuck between a rock and a hard place. It is a riveting story and will quell your thirst for action as well.
12. Ocean's 12 (2004)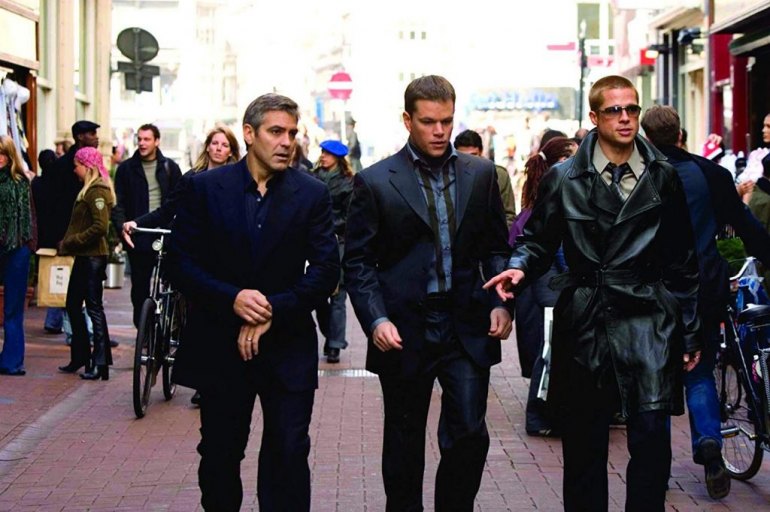 Steven Soderbergh came into Hollywood making a film as pathbreaking as 'Sex, Lies, And Videotape', and then proceeded to make this star-studded series called the 'Ocean's' trilogy. The film in question is the second installment of the franchise, and it focuses on Danny Ocean and his incredibly talented crew who has ingenious ways of stealing. In this film, they plan to carry out three major heists in the cities of Rome, Paris, and Amsterdam- each more dangerous than the other. The film is as entertaining as the first one, but the main problem is that here, the director seems to be too eager to use the stardom of his cast rather than draw out authentic performances from them.
11. Good Time (2017)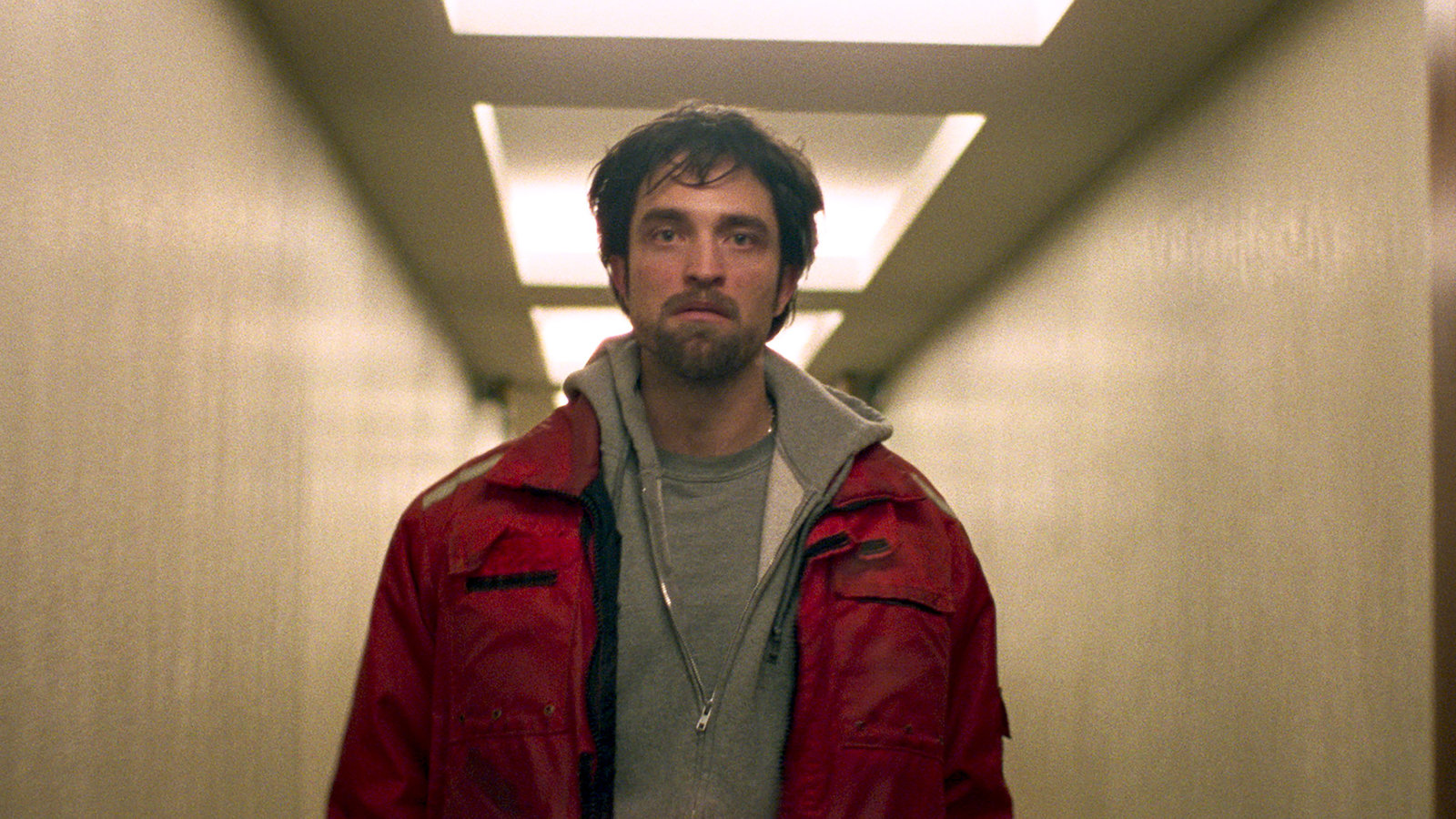 Robert Pattinson became a well-known name after playing Edward Cullen from the 'Twilight' series in the late 2000s. But, perhaps, this is also why his other performances do not usually make it to the spotlight. The movie we want to discuss is 'Good Time,' and it is a testament to this statement as well. Pattinson plays Connie Nikas, a small-time bank robber who is on a mission to free his brother, Nick, from police custody. The tale is as riveting as Pattinson's performance. The dynamic between the characters is quite compelling, and the neon/noir vibes throughout really add to the story. If you're even in the mood for something idiosyncratic, then this movie is the one for you.
10. The Art of The Steal (2013)
Starring Kurt Russell, Jay Baruchel, Chris Diamantopoulos, Matt Dillon, and Katheryn Winnick, this comedy movie follows Crunch Calhoun, a motorcycle enthusiast, and almost reformed art thief. One day, he finds himself getting his old gang back together to do one final job: steal a historic and priceless book for his brother, Nicky. 'The Art of The Steal' is everything a heist movie should be— energetic, mysterious, powerful, and engaging. It embodies many elements of the genre, including a hardened protagonist, betrayal, and collaborations for one final mission. The performances are also great, so if you're a fan of heist movies, then you should definitely check this one out.
9.Where the Money Is (2000)

When the infamous bank robber, Henry Manning, is admitted to a retirement home after a stroke in prison, it seems to be the case that he is paralyzed. But Carol Ann MacKay, a nurse working at the facility, suspects that he may just be faking the symptoms. To escape her mundane existence and marriage, she devises a plan with Henry that could just be her ticket to a new life. With twists and turns sprinkled throughout the story, 'Where the Money Is' makes for one captivating story. It stars Paul Newman, Linda Fiorentino, and Dermot Mulroney. Although it did not achieve success at the box-office, we believe that the film should not just be disregarded. After all, it does take a more unique spin on the genre than some of its predecessors.
8. The Crew (2015)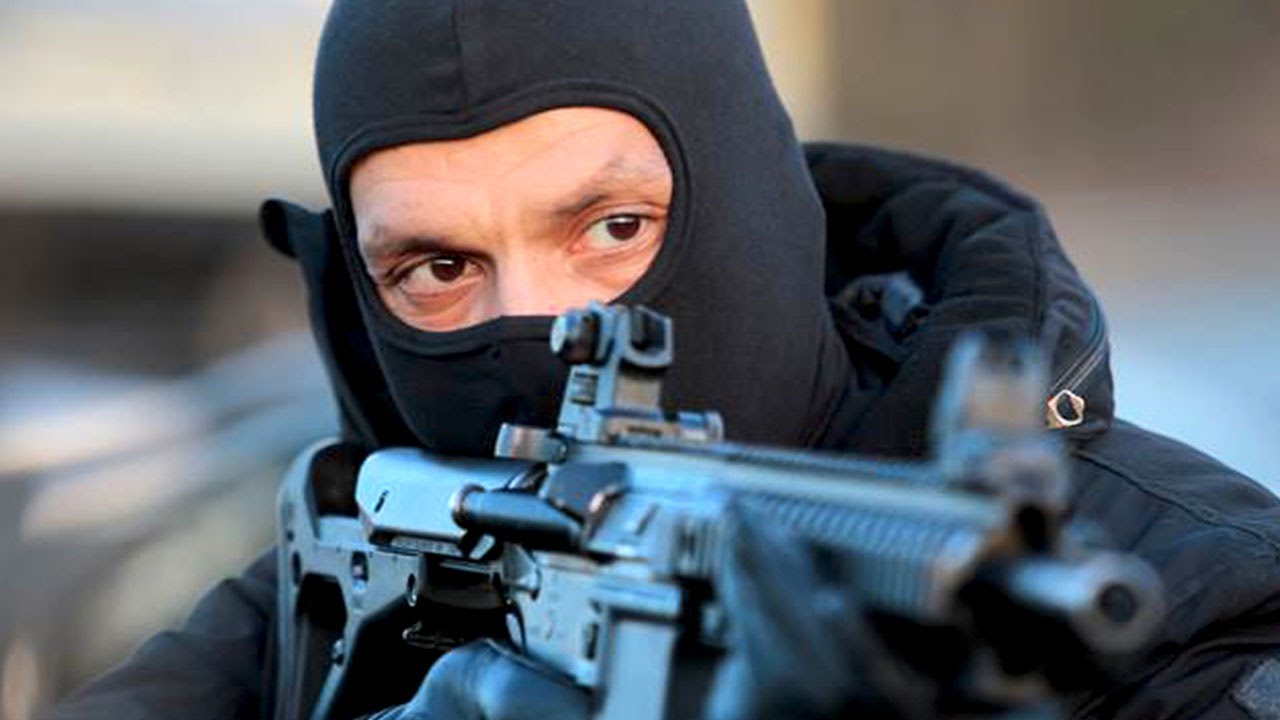 This French film also goes by the name 'Braqueurs,' and stars Sami Bouajila as Yanis Zeri, a career criminal. The protagonist is good at what he does, which is why despite multiple jobs to his credit, he has not been caught by the authorities. The fact that he focuses on the team and leads a modest lifestyle only aids this effort. But after a heist, his brother makes a grave error that gets them in the crosshairs of a drug gang. Due to this, Zeri's crew now has to carry out a high-stakes heist involving a shipment of heroin. The movie really excels at the action scenes, and the story is also very enjoyable.
7. Triple Frontier (2019)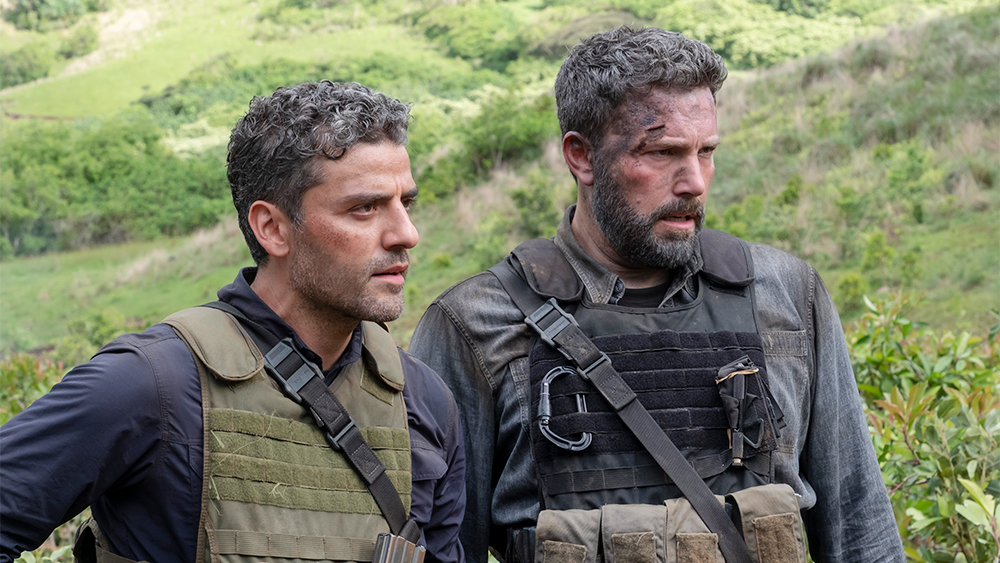 Ben Affleck, Oscar Isaac, Charlie Hunnam, and Garrett Hedlund star in this Netflix original heist film as former soldiers of the U.S. Special Forces who have decided to use their sets of skills (that they have learned in the army) in order to make some money for themselves. Their plan is to step deep inside the jungles of Colombia and steal all the wealth of a drug lord who has been hoarding millions for quite some time now. However, the operation is hardly as easy as it looks on paper. While carrying out the same, these three individuals get into a rather difficult situation that tests their skills and friendship. This is a rather gritty heist thriller that does away with the technology and the opulence that we see in films like the 'Ocean's' trilogy. Instead, it focuses on pure human courage, will, and determination.
6. The Hurricane Heist (2018)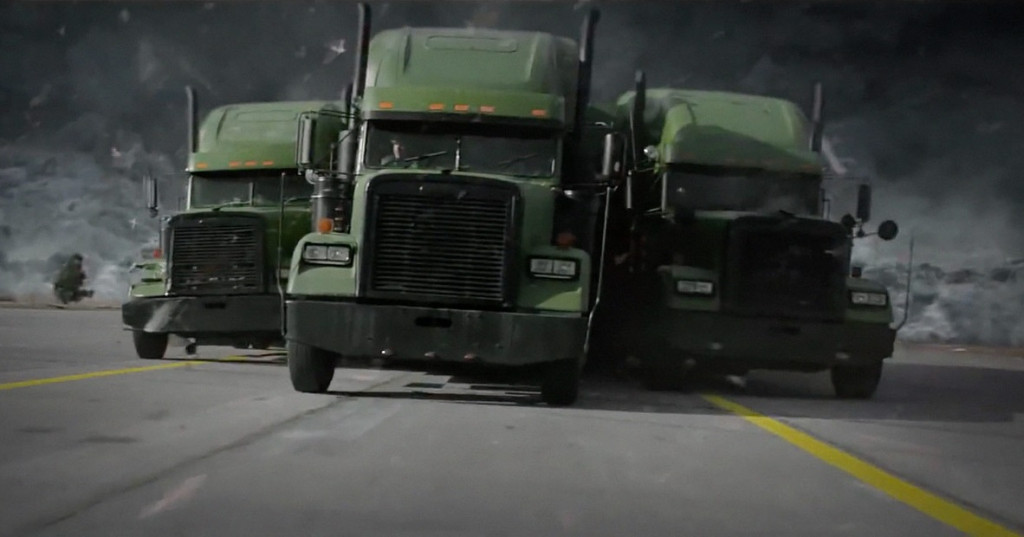 The Rob Cohen directorial combines a hurricane and a heist to deliver some thrills and chills. The movie follows a group of thieves who attempt a massive heist at the U.S. Treasury's Mint supply in Alabama. A Category 5 hurricane alert is issued in the area, while the deadly wind approaches the Mint facilities at a speed of more than 150 mph.
The treasury agent Casey Corbyn (played by Maggie Grace) and her colleague, Randy Moreno (played by Christian Contreras), summon Breeze, a handyman, to fix the generator at the cash storage facility. This leads to his brother, Will, also becoming involved with the plot. While Casey is out, the Treasury agents, led by Connor Perkins, invade the facility and hold Moreno hostage. Now, with the hurricane and the agent-turned-robbers on one side and the Treasury agent and the brothers, Breeze and Will on the other side, the movie paces towards a bloody showdown.
Read More: Best Psychological Thriller Movies on Netflix
5. The Last Days of American Crime (2020)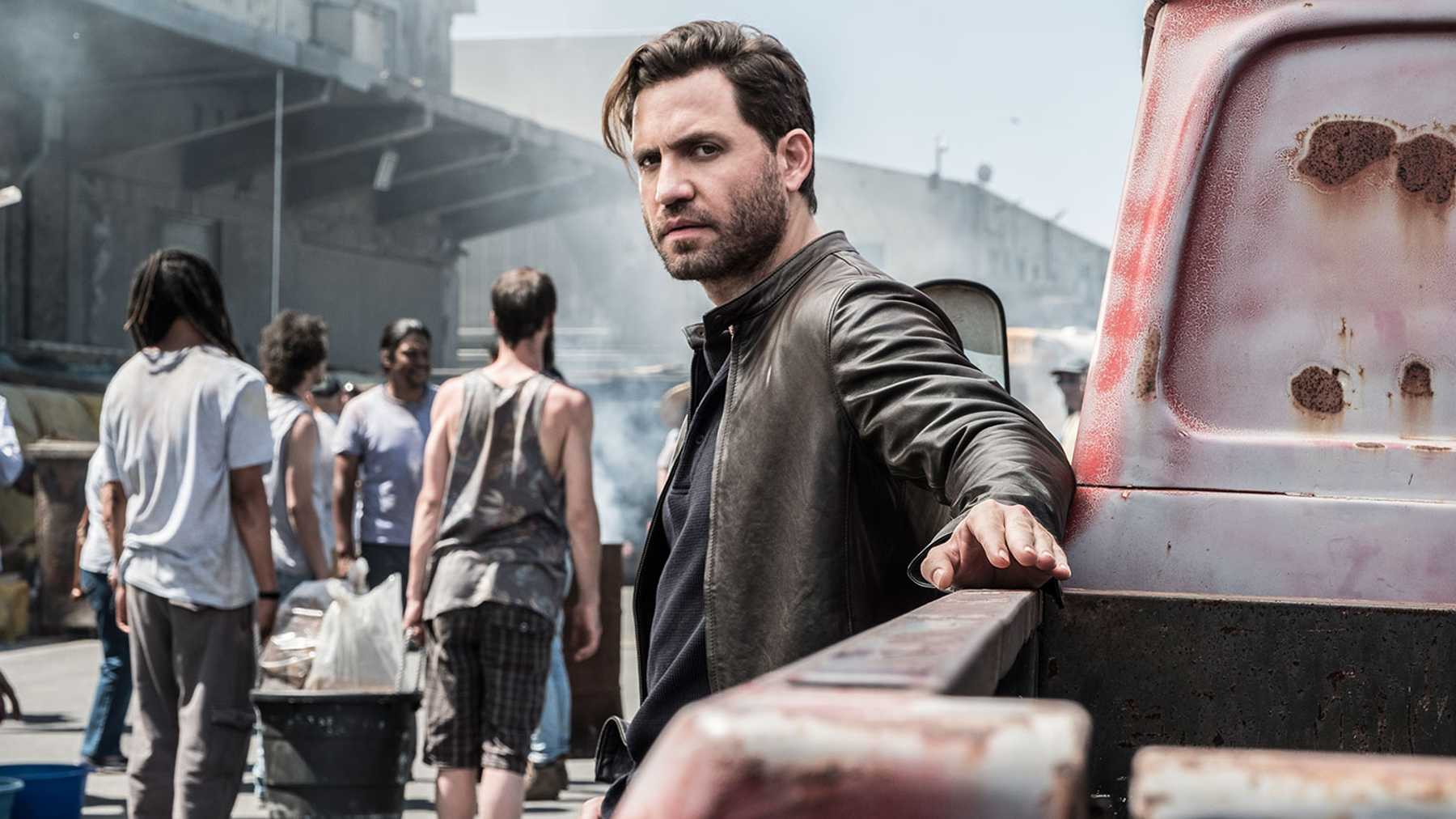 Based on the graphic novel of the same name by Rick Remender and Greg Tocchini, the action movie is set in the near dystopian future. The U.S. government is ready to broadcast a signal that will prevent people from committing crimes intentionally. Intertwined with this tension is an on-going heist, and the plot is certainly an intriguing one. It stars Édgar Ramírez, Anna Brewster, Michael Pitt, Patrick Bergin, and Sharlto Copley. Although it did receive a few unfavorable reviews, the film is still a good one-time watch, especially due to its explosive action sequences.
4. Wheelman (2017)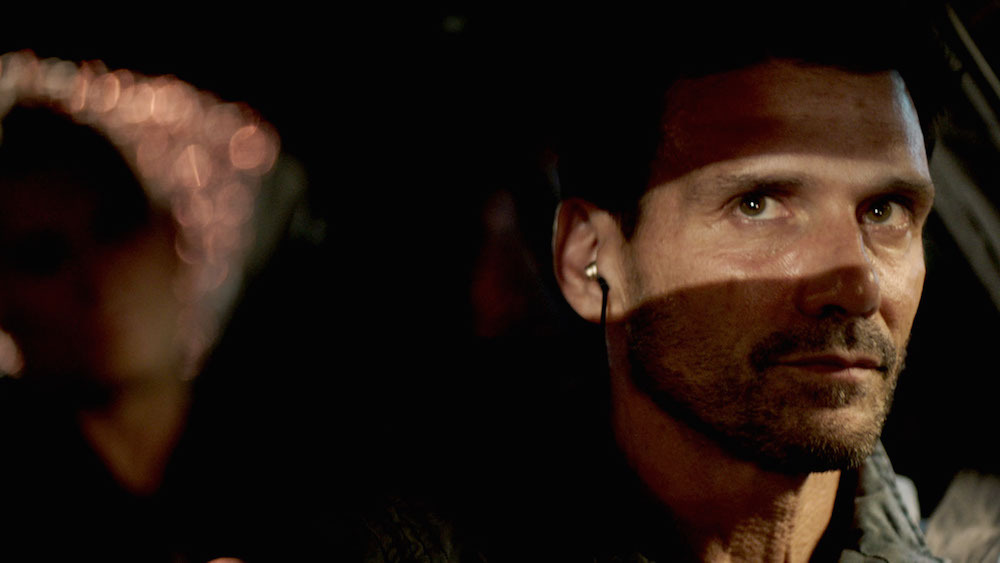 Debutante director Jeremy Rush's pulse racing adventure-drama, 'Wheelman,' is a chilling experience for bank robbery movie lovers. The movie follows the Wheelman, played by Frank Grillo, a getaway driver in a dangerous and mysterious bank robbery plot. But as the plan progresses according to the timeline, he realizes a shocking fact: he has been betrayed by someone who knows everything about everyone in the scheme. Now, the Wheelman wants vengeance and tracks down the black sheep who stabbed him from behind. With the police at his tail, the Wheelman speeds up the hunt for his prey.
3. Yucatán (2018)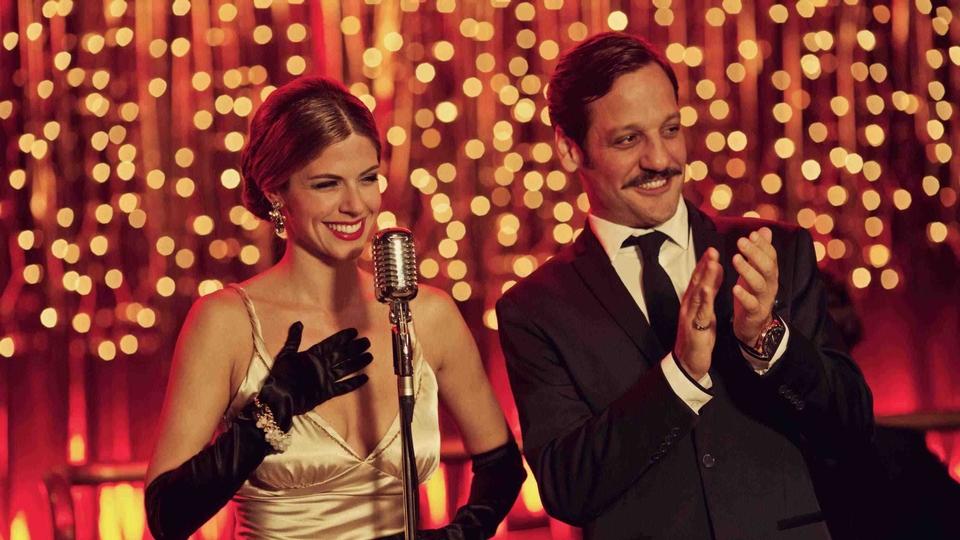 Comedy has the potential to uplift any action movie, and there are many productions in the past that have proved this point. 'Yucatán' is a Spanish thriller that also treads this path. When an old baker, who has won millions in the lottery recently, comes aboard a cruise ship, two white-collar scammers embark on a mission to steal this money from the man. The movie has some really funny moments, which mostly rely on a classier brand of humor. Furthermore, the story thrills you, especially because it is an easy one to follow. 'Yucatán' is longer in duration than many other films in the genre, but this is a nonissue.
2. The Highwaymen (2019)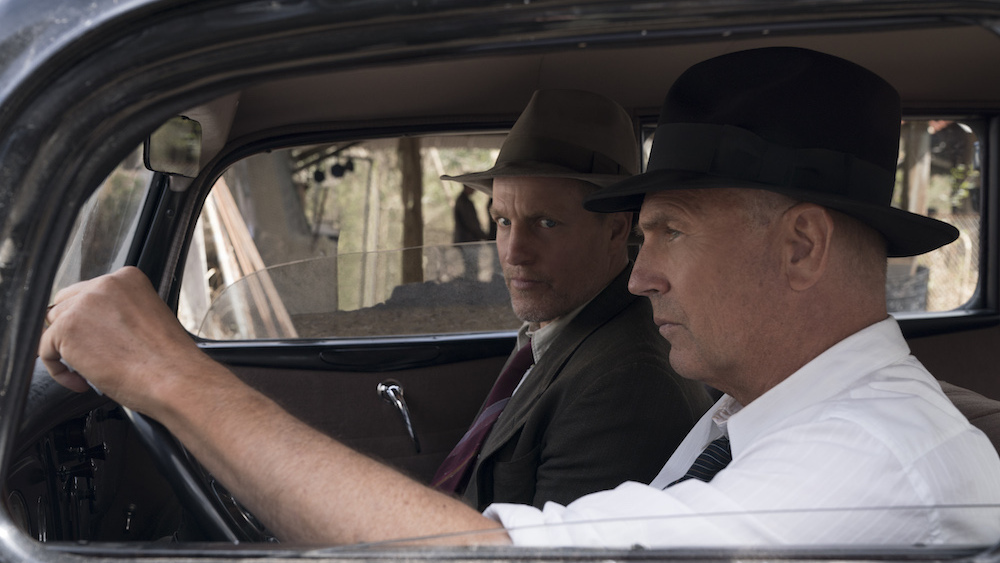 Directed by John Lee Hancock, 'The Highwaymen' reboots the notorious 'Bonnie and Clyde' heist franchise. The FBI and its supportive wings, to their maximum capacity, tail one of the most notorious criminals in history, but in vain. The authorities have no other options except to bring in two former Texas Rangers: Frank Hamer and Maney Gault, played by Kevin Costner and Woody Harrelson, to get the job done.
The cop duo is quite famous for their instincts and old school methods. They are commissioned as special investigators by a consortium of banks that are determined to end the robbery spree that took its toll on the lives of 13 cops and numerous bank vaults.
1. Coin Heist (2017)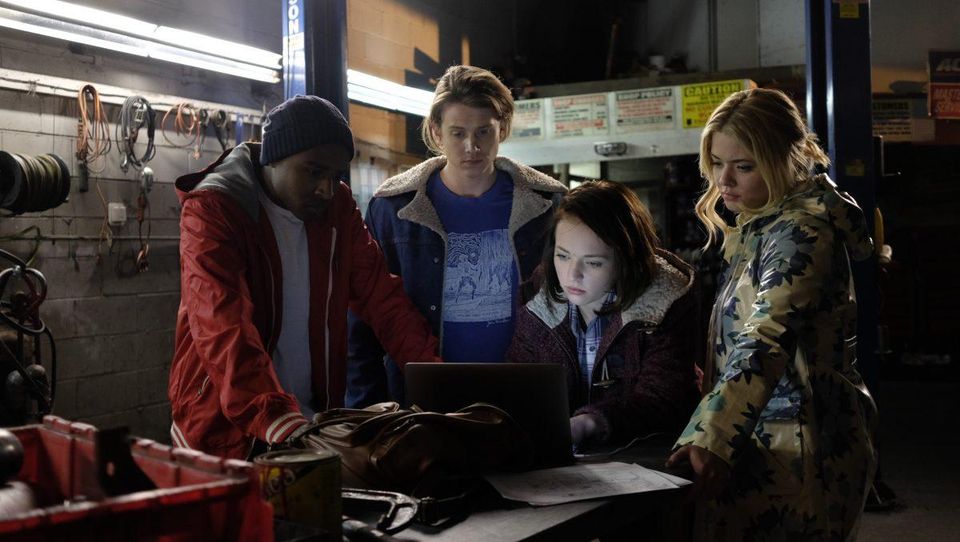 Written and directed by Emily Hagins, this film is the story of four school students who join forces and plan a major heist in order to save their school. The four children in question are each of quite different dispositions. While one of them is a talented athlete, the other is great at studies. One excels with computers, while the fourth member is the perfect example of a slacker.
The best thing about the film is that despite the characters being described in such a fashion, each of these teenagers is well-rounded and has an interesting back story. Each protagonist is someone who needs to be taken seriously while watching the film. These kids have planned to rob the U.S. Mint, as they have come to know that this place manufactures around one million coins every thirty seconds. 'Coin Heist' boasts of equal measures of thrill and drama, while also asking some important ethical and moral questions.
Read More: Best Stoner Movies on Netflix