Garrett Hedlund is mostly known for three films, which are 'Troy,' 'Tron: Legacy' and 'Triple Frontier.' And each of these is a benchmark in his filmography that spans across two decades. He was even approached by Marvel to play Captain America, a role he passed on due to a scheduling conflict with 'Tron: Legacy.' Well, who knows how things could have turned out if he did the part that is now owned by Chris Evans.
Hedlund's other works include 'Four Brothers,' 'Inside Llewyn Davis,' 'Mudbound' (for which he received a Screen Actors Guild Award nomination), 'Unbroken,' 'Friday Night Lights,' 'Death Sentence,' 'Billy Lynn's Long Halftime Walk,' and 'Country Strong.' He can also be seen in the shows 'Mosaic,' 'Modern Love,' and 'Tulsa King.' If you are intrigued about the actor's future, here is a list of the actor's upcoming projects!
1. Desperation Road (2023)
Based on the Michael Farris Smith novel of the same name that was published in 2017, 'Desperation Road' is a Southern noir action thriller movie directed by Nadine Crocker. It is set in a small town in Mississippi and revolves around two people, one is Russell, a man with a criminal past, who has finally returned home from prison to his parents and is trying to start his life anew. Another is Maben, who, along with her daughter, is on the run after shooting and killing a police officer with his own gun after the latter tried to rape her. It is perhaps fate that Maben bumps into Russell while looking for a place to hide and holds the gun at his head for the same. Russell agrees to help only if she tells him the truth. But is their secret safe? How long can the secret that the two have been bound by remain hidden? It is the story of two lost souls trying to run from their respective mistakes of the past.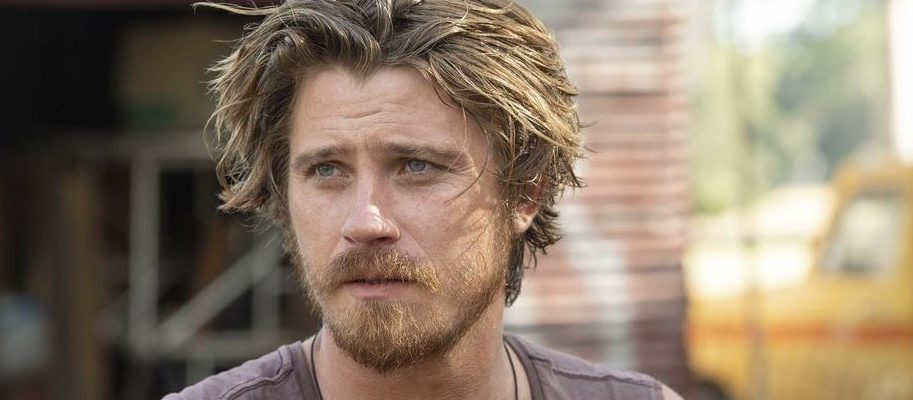 Michael Farris Smith has adapted the script based on his novel and is also one of the producers. The cast includes Garrett Hedlund as Russell and Willa Fitzgerald as Maben, along with Mel Gibson as Russell's father, Paulina Gálvez as Russell's mother, Ryan Hurst, Pyper Braun, Shiloh Fernandez, Kat Foster, Ella Thomas, Katy Bodenhamer, and Michael Aaron Milligan. The movie will have a digital release, along with a release in select theaters, on October 6, 2023. Check out the trailer here.
2. The Absence of Eden (2023)
Directed by Marco Perego and written by Perego and Rick Rapoza, 'The Absence of Eden' is a drama movie set in the southern border region of the country and showcases the nuances of immigration. The story revolves around an ICE (Immigration and Customs Enforcement) agent who is yet to come to terms with the moral dilemmas that his job brings and an illegal immigrant woman, without any proof of existence, who is trying to escape a dangerous cartel. When the two cross paths, they decide to work together to save an innocent girl.
Starring in the movie are Zoe Saldana as the immigrant woman, Hedlund who likely plays the ICE agent, and Adria Arjona, who is likely the innocent woman we mentioned above, along with Tom Waits, Chris Coy, Sarah Minnich, Morningstar Angeline, Vincent Fuentes, Sophia Hammons, and David DeLao. Perego, along with Saldana who is his wife, is producing the movie. It also has Martin Scorsese as one of the executive producers. The movie is slated to be released on October 12, 2023.
3. The Marsh King's Daughter (2023)
'The Marsh King's Daughter' is the second book-to-movie adaptation in our list that Garrett Hedlund stars in. Directed by Neil Burger, the guy behind 'Limitless' and 'Divergent,' and adapted for the screen by Elle Smith and Mark L. Smith, 'The Marsh King's Daughter' is based on the novel of the same name by authors Karen Dionne. The suspenseful drama movie revolves around Helena Pelletier, a young mom with a very dark past. She was born in captivity after her mother Beth Eriksson was kidnapped by Jacob Holbrook AKA Marsh King and held for 12 years. He fathered Helena during this period. She was 10 years old when she last spoke to him. Now, many years later, Holbrook, who was in prison, has escaped. And Helena thinks that her father is coming for her. Is this good news especially when she has a family? Only time will tell.
The cast includes Daisy Ridley as Helena Pelletier, Hedlund as her husband Stephen Pelletier, Joey Carson as Helena's daughter, and Ben Mendelsohn as Jacob Holbrook, along with Gil Birmingham, Brooklynn Prince, Caren Pistorius, Chris Violette, Imali Perera, and Pamela MacDonald. The movie will be released on November 3, 2023. Have a look at the trailer here.
4. Lawmen: Bass Reeves (2023)
'Lawmen: Bass Reeves' is a Western miniseries that tells the real story of Bass Reeves, who was born a slave and became one of America's first black deputy Marshals and reportedly the first Marshal west of the Mississippi River with his jurisdiction being the Western District of Arkansas starting from 1875. During his 32-year tenure until his retirement in 1907, he is believed to have arrested more than 3000 outlaws and killed 14 such guys, making full use of his knowledge of multiple languages and his skills as a detective and a gunslinger. His exploits have turned him into a legendary figure.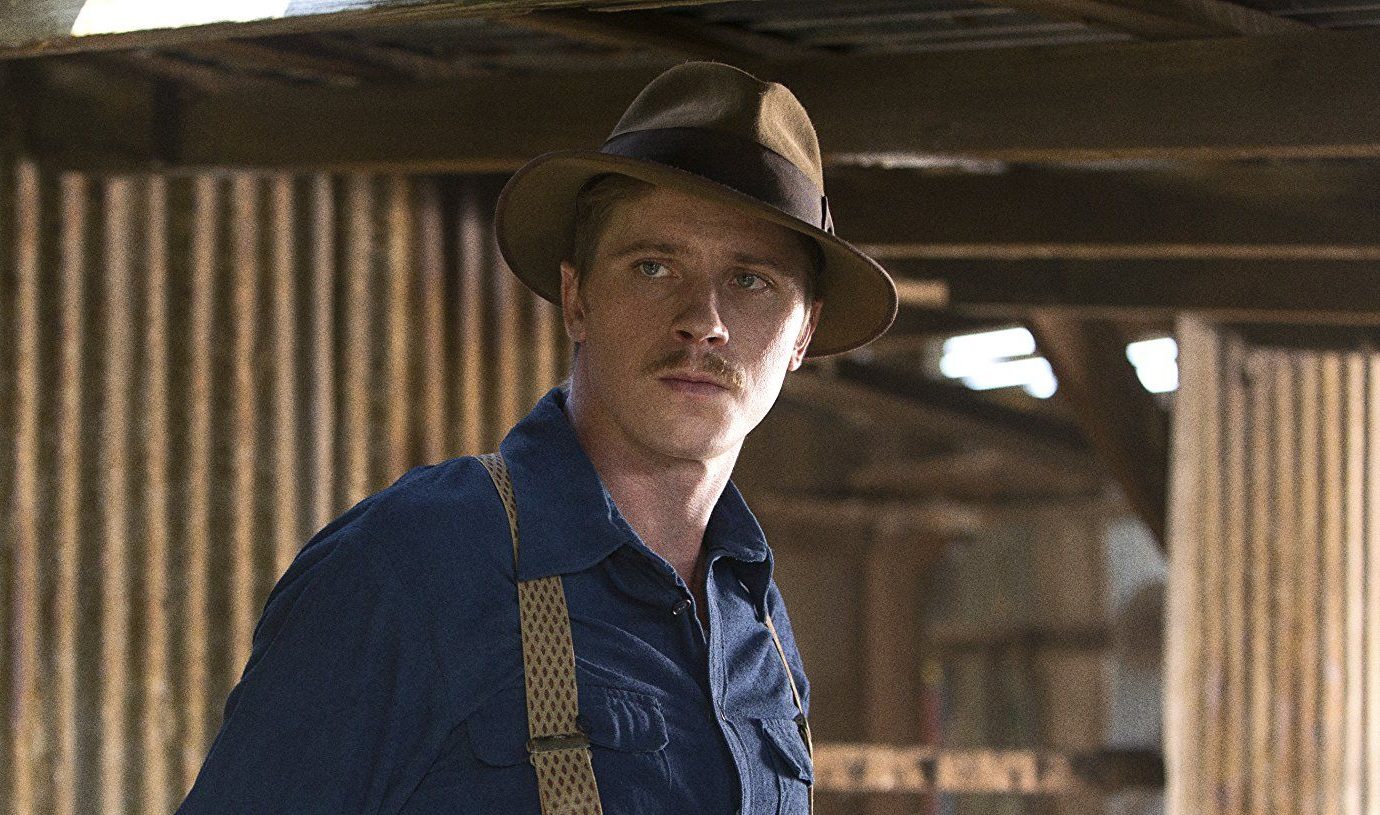 The series will throw light on the extraordinary life of Bass Reeves with David Oyelowo playing the character. Along with him, we have Lauren E. Banks as Reeves' first wife Nellie Jennie and Demi Singleton as their daughter Sally (one among a total of eleven children), along with Hedlund as Garrett Montgomery, one of the posse men of the time, who gets hired by Bass for his riding know-how and knowledge about the region. Donald Sutherland, Dennis Quaid, Barry Pepper, Forrest Goodluck, Shea Whigham, and Joaquina Kalukango also feature. The Paramount+ show was created and written for the screen by Chad Feehan. The first two episodes of the series will drop on Paramount+ on November 5, 2023. Here's the teaser trailer.
5. Tulsa King Season 2 (TBA)
Paramount+ greenlit season 2 of the crime series 'Tulsa King,' created by Taylor Sheridan ('Yellowstone'), in November 2022. Season 1 (2022) introduces us to Dwight Manfredi (Sylvester Stallone), a Mafia capo based in New York who is released from prison after 25 years and is bombarded with a totally different world. When his crime boss banishes him to Tulsa, Oklahoma, he starts from scratch and builds his own criminal empire. The season ends with Manfredi getting arrested again after getting betrayed by his love interest ATF agent Stacy Beale (Andrea Savage), who turns out to be an adversary. Season 2 will likely show how Manfredi maneuvers through the problems and deals with Beale along with the other enemies from season 1, including Chickie Invernizzi, the underboss of the Invernizzi family. But how will he do all this from behind bars? Or does his position give him the power to avoid the charges? Only season 2 can answer that.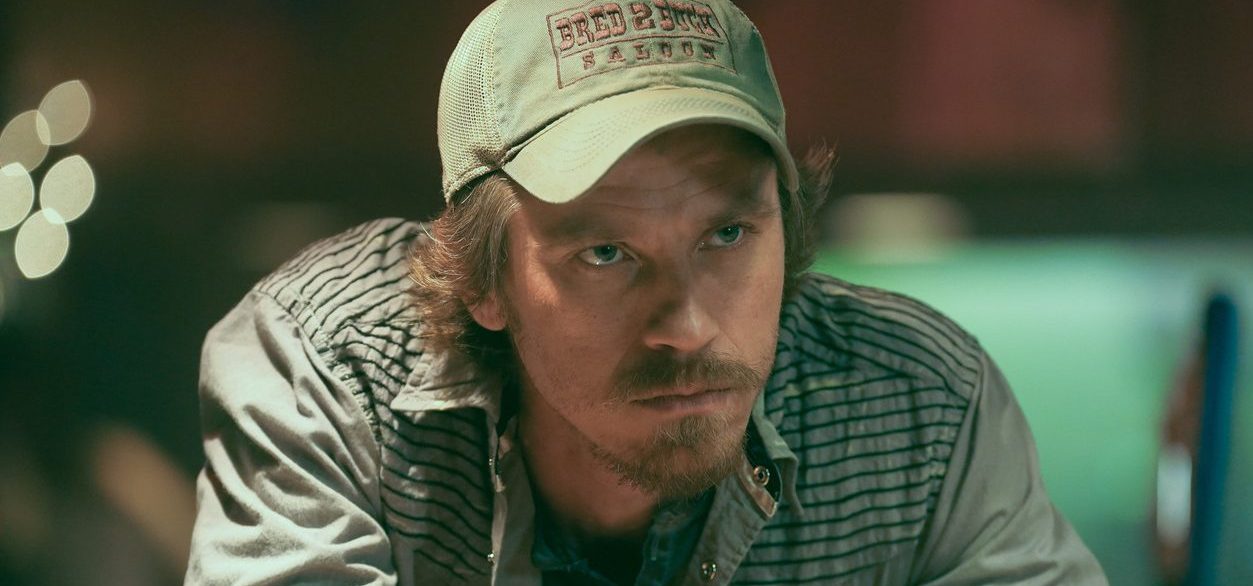 Alongside Stallone and Savage, Season 2 is expected to bring back Hedlund as the resourceful ex-con Mitch Keller, who owns the Bred-2-Buck bar and is a friend of Manfredi, and Domenick Lombardozzi as Chickie Invernizzi, along with Martin Starr, Annabella Sciorra, Vincent Piazza, Max Casella, Jay Will, A. C. Peterson, Dana Delany, and Tatiana Zappardino. Production of the installment has not yet commenced due to the ongoing SAG-AFTRA strike and further updates, even of a potential release date, are awaited.
6. Barron's Cove (TBA)
'Barron's Cove' is a crime thriller movie that looks at the bond between a father and a son from two different perspectives. When the young son of Caleb, a man who has a dark past, is murdered, his urge for the truth makes him kidnap the kid he believes is responsible. This in turn sparks a manhunt propelled by the kidnapped boy's father who, as it turns out, is a powerful politician. On one hand, we have a father who will stop at nothing to find out the reason for his son's death. On the other hand, we have a father who will not rest until he gets his son back safely. One truth shall decide what's in store for the two men.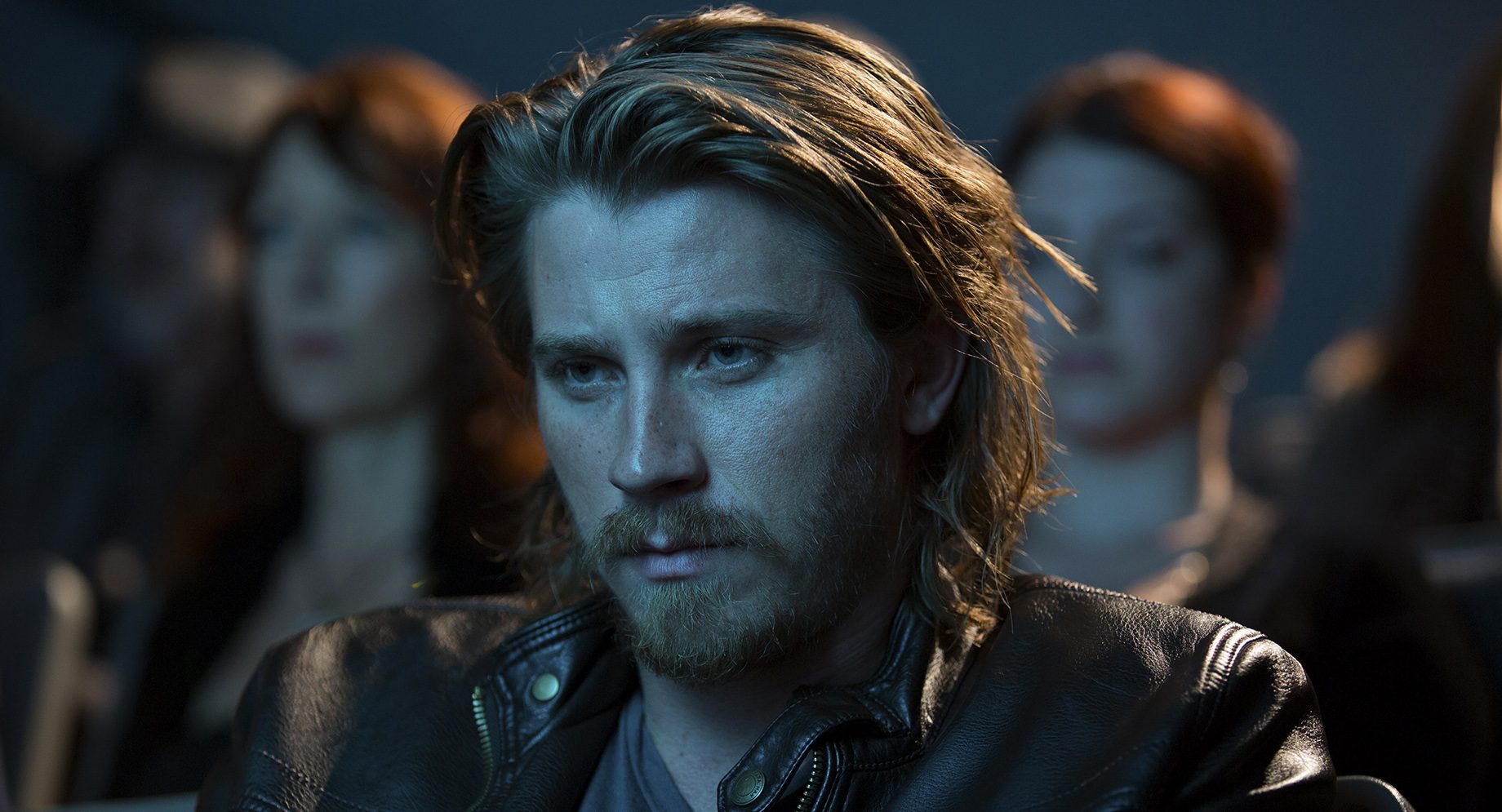 The movie is both written and directed by Evan Ari Kelman. The cast includes Hedlund, who is likely playing Caleb, along with Stephen Lang, Hamish Linklater, Brittany Snow, Kristina Klebe, Tabitha Petrini, Sacha Seberg, and Heidi Garza. 'Barron's Cove' is currently filming and further updates about its completion and release date are awaited.
7. The Ploughmen (TBA)
The third book-to-movie adaptation to star Hedlund in the list, 'The Ploughmen' is a mystery thriller movie based on Kim Zupan's debut novel of the same name, published in 2014. The film showcases the unusual friendship of notorious murderer John Gload and young deputy sheriff Valentine Millimaki. The two sit across each other with the prison bars between them at the Copper County sheriff's department and Millimaki seeks counsel from Gload after having realized that he has much in common with the killer. What will this lead to? As per the official synopsis, their friendship upturns both their worlds. But how? Granted it is an unusual friendship but how does it affect the two? Does the name 'The Ploughmen' address how the two plow each other's thoughts? As the film's pre-production progresses, we ponder.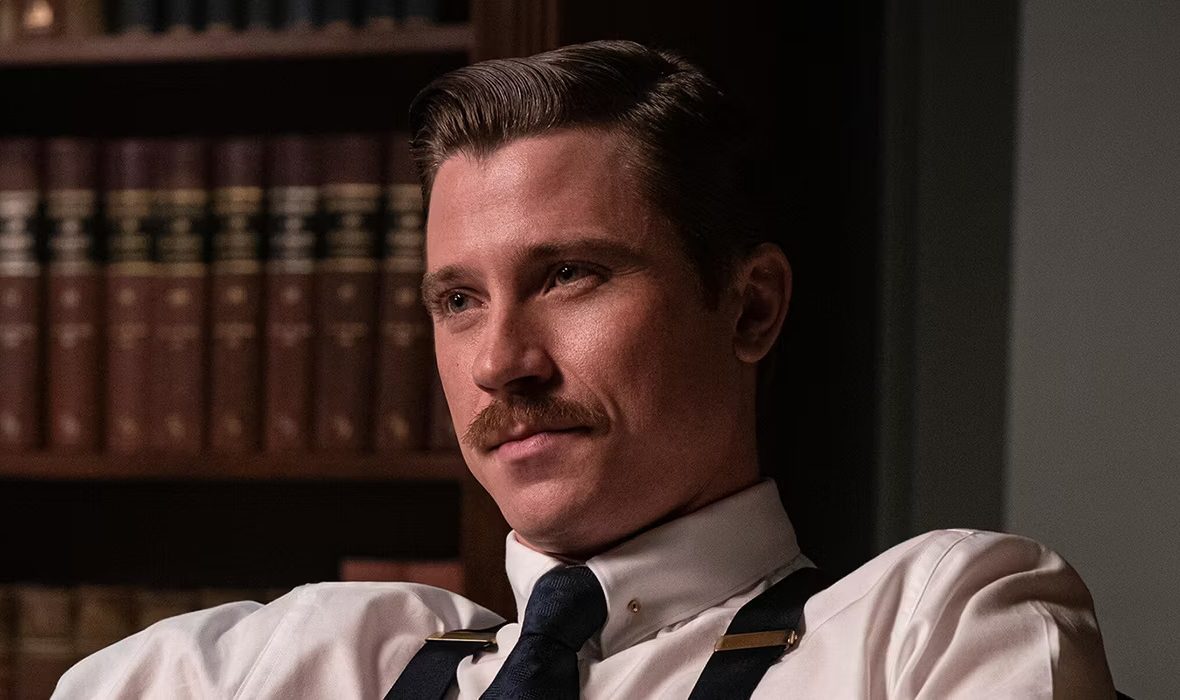 'The Ploughmen' is adapted for the screen and directed by Ed Harris. The cast includes Hedlund as Valentine Millimaki and Robert Duvall as John Gload, along with Amy Madigan and Lily Harris. Further updates about the production and the release date or year are awaited.
8. Outside the Wire (TBA)
'Outside the Wire' is an action movie written and directed by Paxton Winters and is set against the backdrop of Iraq. It follows an American soldier and an Iraqi insurgent who are on a road trip across the hostile landscape and have only each other to depend on to survive. The journey begins as one filled with hatred but it slowly helps the two men navigate their fears and assist each other in reaching their respective destinations. It waits to be seen how the chemistry between the two works out.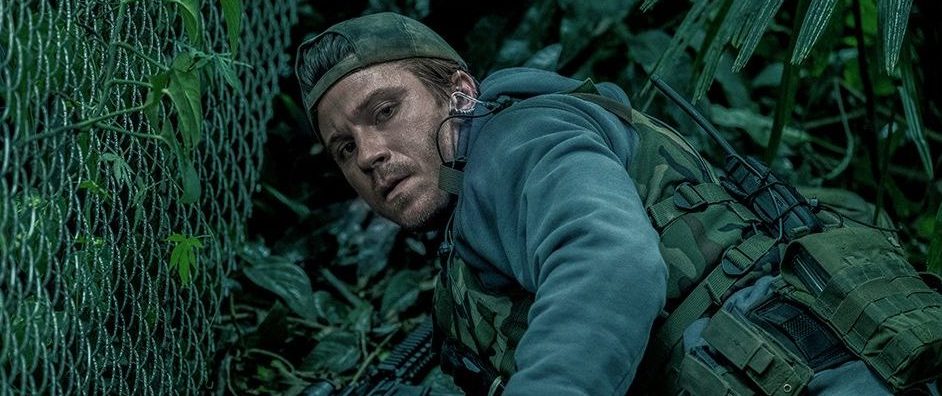 Will it be something similar to Guy Ritchie's 'The Covenant'? Be that as it may, intense action is guaranteed. The cast of 'Outside the Wire' includes Garrett Hedlund, Brady Jandreau, and Zahraa Ghandour in yet undisclosed roles. As of May 2023, the movie is still in its script stage. So, it has a long way to go before being released. Further updates about the production and the potential release date are awaited.
Read More: Best Movies Based on Novels