Charlie Hunnam, the gifted British actor from Newcastle upon Tyne, England, has remarkably etched his place in showbiz with his dynamic performances and magnetic charisma on screen. Born on April 10, 1980, his foray into acting commenced with roles in TV shows such as the edgy series 'Queer as Folk,' in which he plays a pivotal character. Yet, it was his masterful depiction of Jax Teller in the widely acclaimed FX series 'Sons of Anarchy' (2008 -2014) that skyrocketed his fame. This character not only garnered praise from critics but also led him to nominations for esteemed accolades.
Throughout his career, Hunnam has portrayed a diverse range of characters, from his heartfelt portrayal in 'Nicholas Nickleby' to the fierce Raleigh Becket in the futuristic 'Pacific Rim.' His cinematic journey is eclectic, with notable films like 'Crimson Peak,' 'The Lost City of Z,' and 'King Arthur: Legend of the Sword' enriching his portfolio.
Being a stalwart in both television and movies, Hunnam persistently enchants audiences across the globe. His commitment to cherry-picking profound roles over volume has positioned him as a unique luminary in Hollywood. As fans anticipate his forthcoming acts, we delve into the intriguing prospects ahead for this illustrious actor. Here's a comprehensive catalog of Charlie Hunnam's upcoming movies and TV endeavors!
1. Rebel Moon (2023)
'Rebel Moon' is an upcoming sci-fi epic film helmed by Zack Snyder, recognized for epochal works such as '300,' 'Man of Steel,' and 'Army of the Dead'. Set against the cosmic backdrop of a secluded moon, tranquility is disrupted when a despotic ruling force casts its ominous shadow. Amid this turmoil, the village, unbeknownst to many, harbors a secret in the form of Kora. A stranger with enigmatic origins, Kora becomes the beacon of hope for the imperiled settlers.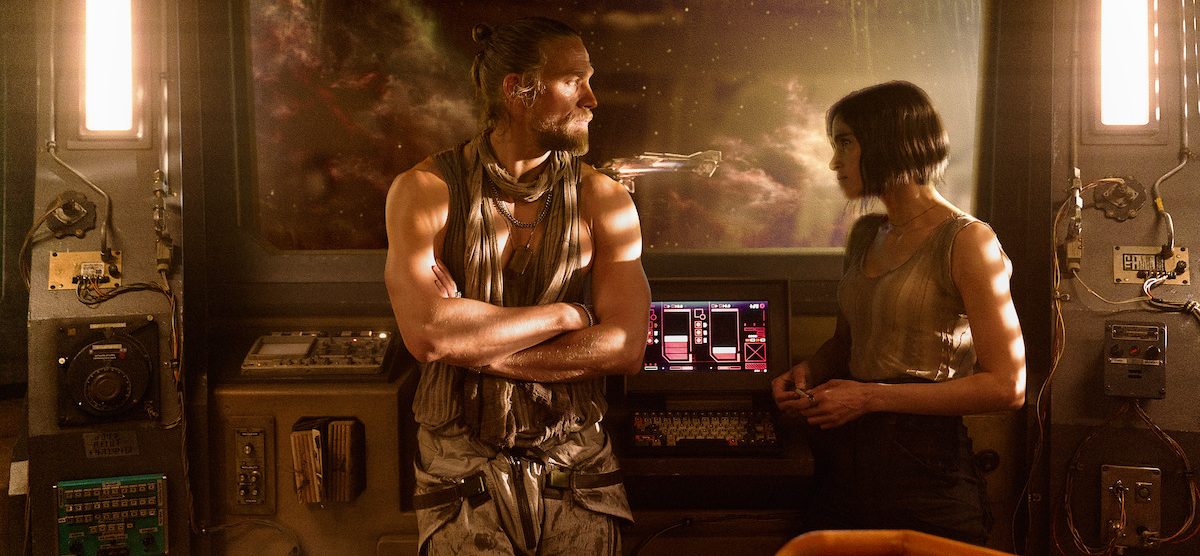 Charlie Hunnam embraces the pivotal role of Kai, a mercenary starship pilot hired by Kora. The movie boasts a formidable cast, including Sofia Boutella, Djimon Hounsou, Ray Fisher, Jena Malone, Michiel Huisman, Ed Skrein, Doona Bae, and Fra Fee to name a few. Anthony Hopkins further elevates the project's stature with a voice role. 'Rebel Moon' is set to release on December 22, 2023.
2. Rebel Moon: Part Two – The Scargiver (2024)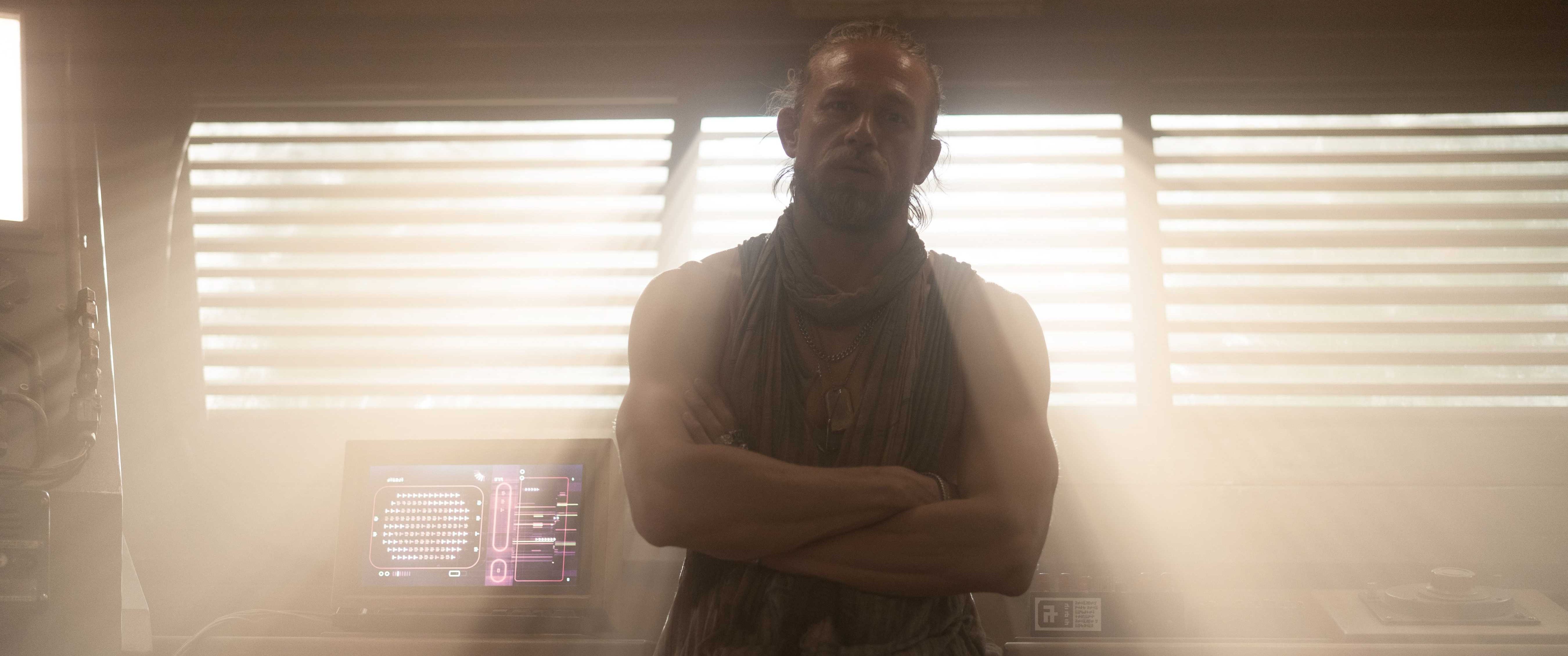 'Rebel Moon: Part Two – The Scargiver' is an upcoming sci-fi drama directed by the esteemed Zack Snyder. As a sequel to the 2023 epic 'Rebel Moon,' it continues the sprawling saga of interstellar conflicts and personal quests. The narrative, shrouded in mystery, unveils a deeper exploration of the expansive cosmos and the characters who navigate its intricacies. Hunnam will reprise his role as Kai. Joining him is a galaxy of stars, including Jena Malone, Djimon Hounsou (General Titus), Cary Elwes, Ed Skrein, Michiel Huisman, Bae Doona, Ray Fisher, Staz Nair, and the iconic voice of Anthony Hopkins. The film is in its post-production phase, gearing up for an April 19, 2024, release.
3. Denali (TBA)
'Denali' is an upcoming drama film directed by Max Winkler. Based on Ben Moon's poignant memoir 'Denali: A Man, A Dog, and the Friendship of a Lifetime,' the film unfolds the captivating journey of a man and his dog, Denali. Chronicling a bond spanning 15 years, the narrative delves into their shared adventures and adversities, including the man's diagnosis with cancer at a young age and the unwavering support they provide for each other. In an emotionally charged twist, the dog, Denali, later faces a cancer diagnosis, drawing parallels in their intertwined destinies.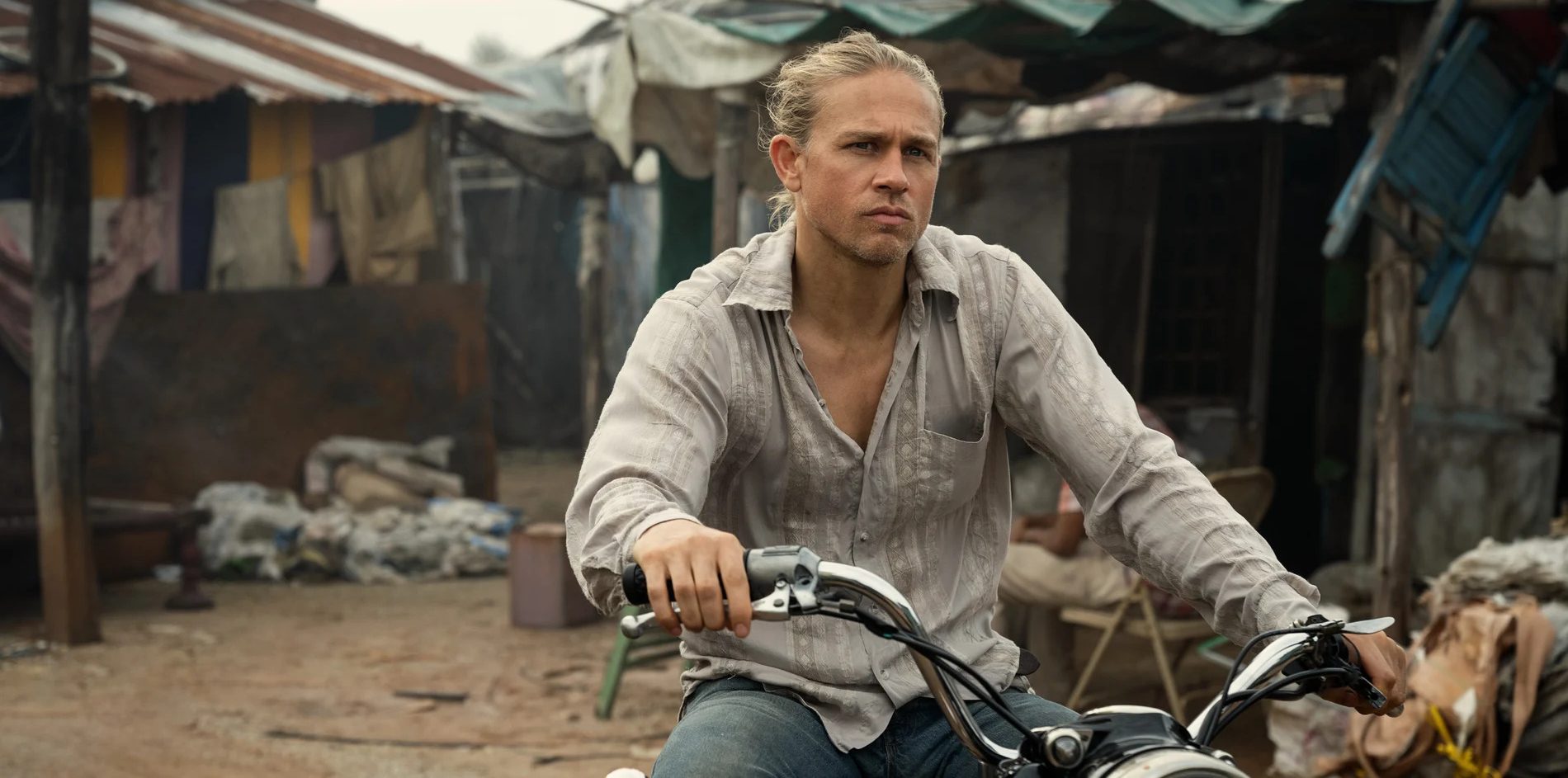 Hunnam, embodying the lead role, portrays a character deeply intertwined with Denali, their bond serving as the heart of the narrative. While the complete cast list is yet to be unveiled, Hunnam's collaboration with producers Albert Berger and Ron Yerxa from the 2003 drama 'Cold Mountain' indicates a reunion of creative minds.
Read More: Best Charlie Hunnam Movies and TV Shows