The actor with a chiseled jaw, battle-hardened muscles, and a smile to die for; this is Pierce Brosnan. Best known for playing the legendary role of British secret agent James Bond during the 1990s and early 2000s, Pierce Brosnan's 007 is considered second only to Sean Connery. Besides the obvious movies that you might imagine this Irish actor starring in, there are a lot many that showcase the limitless and diverse talent that Brosnan possesses. We have compiled a list of 14 movies that you'll love if you are a fan of Pierce Brosnan. Along with the famous ones, there are quite a few which you might not even have heard the names of. Here's the list of top Pierce Brosnan films.
14. After the Sunset (2004)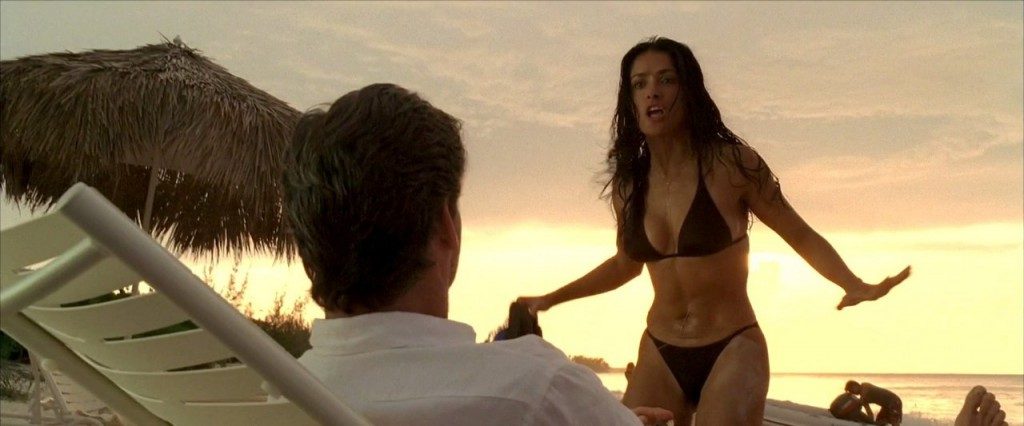 The sexiest pair of Hollywood if there ever was one. The Scottish actor and James Bond Pierce Brosnan stars opposite the sweltering hot Salma Hayek. 'After the Sunset' tells the story of a master thief Max and his girlfriend Lola. After leading a life of crime, both of them have retired to an island paradise. Little do they know that FBI agent Stan (Woody Harrelson) has found them. He believes that Max is there to steal a diamond instead of retiring and hence is trying to gather evidence on him. In this cat and mouse game what suffers is Max and Lola's love life, which seems to be less important for Max than the diamond.
13. The November Man (2014)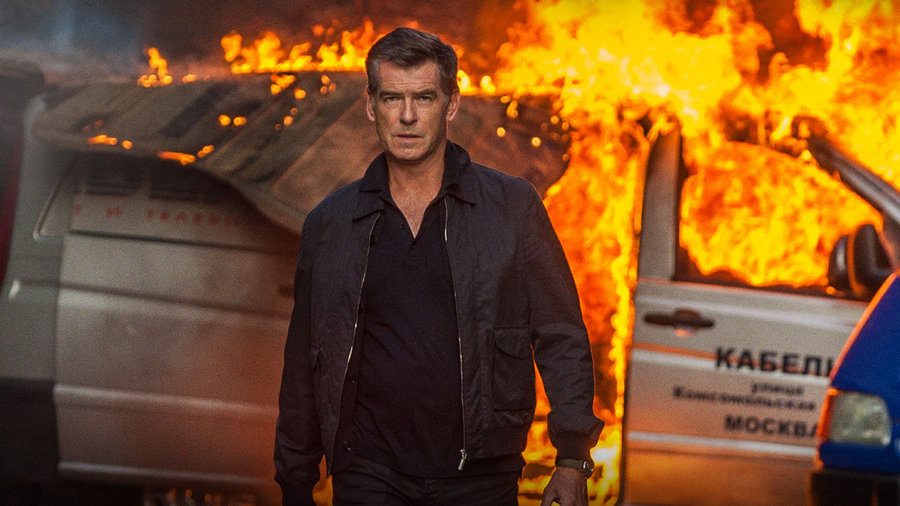 A recent film of the ex-Bond actor; The November Man is part-Taken and part-Atomic Blonde. An ex-CIA extraction specialist Peter is contacted by his previous employer to get a woman out of Russia. She is thought of having crucial information regarding the President-elect of Russia, and the crimes he committed during the Chechen war. Will the November Man be able to escape the cold confines of Russia and find out the truth about his mission?
12. Dante's Peak (1997)
Starring Pierce Brosnan and the gorgeous Linda Hamilton, Dante's Peak is a disaster movie. Dormant for years Dante's Peak is a volcano threatening to blow up anytime. When Harry a volcanologist arrives at the scene, he immediately realises the threat but is forced to keep his mouth shut by the local authorities. Hours later when the volcano blows up, it becomes a matter of survival for the lonely scientist and the single mother Rachel.
11. The World Is Not Enough (1999)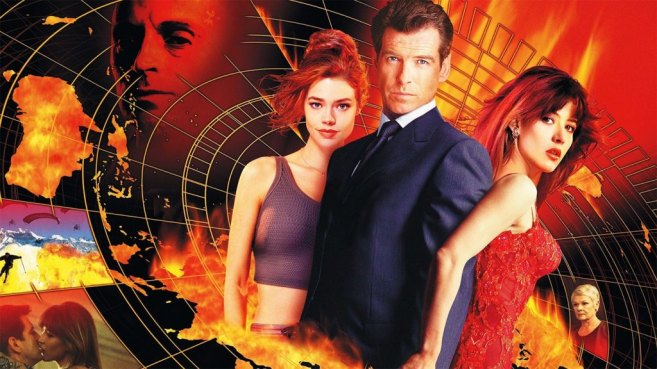 An oil tycoon has been murdered, his daughter is being held captive, and James Bond has been called to investigate the matter. Starring the hot and happening Denise Richards as one of the Bond girls, this movie tries to build many threads of suspense, each forcing Bond to examine different aspects of his covert life. When another Bond Girl becomes the cause of M's kidnapping, 007 must find out once and for all, why he and the people close to him are being targeted again and again.
10. Seraphim Falls (2006)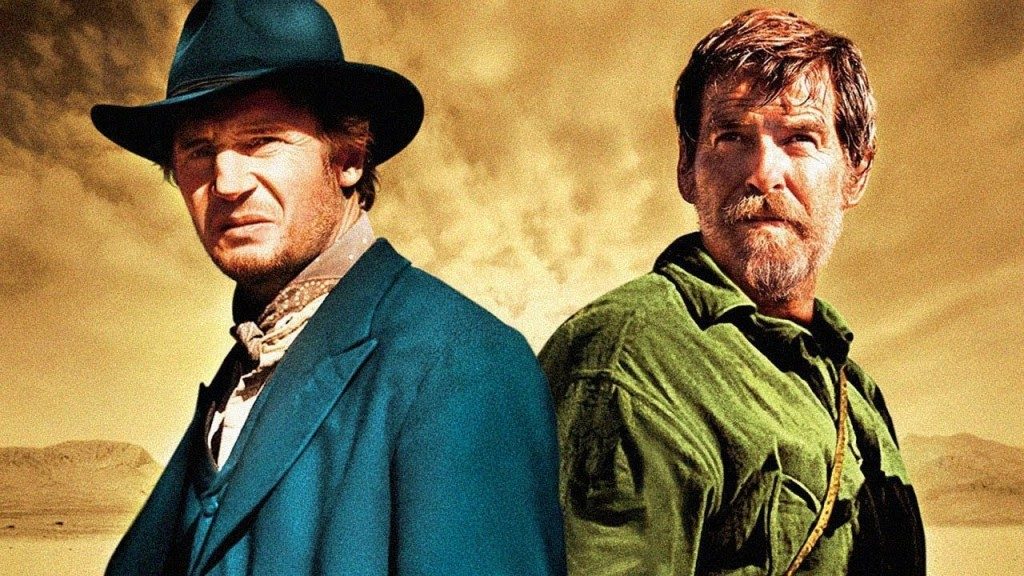 In the 1860s, reeling from a personal tragedy, Colonel Carver is out with a band of mercenaries to catch the knife juggler Gideon. Something happened many years back at the infamous Seraphim Falls, that led Carver to follow Gideon to the ends of the world. But what? What was that unforgivable crime Gideon committed, that has resulted in him being hunted like a wild animal?
9. Butterfly on a Wheel (2007)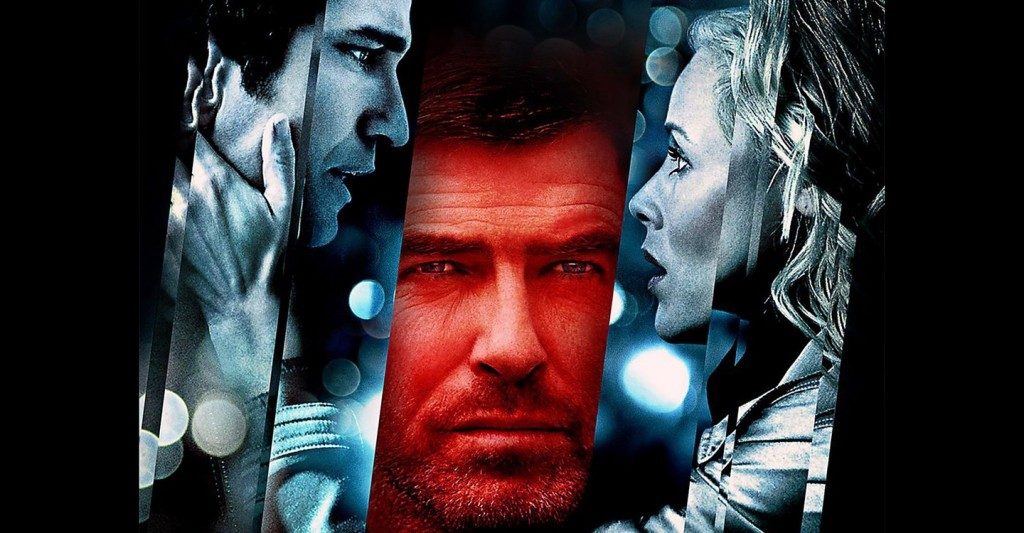 Hell hath no fury like a husband scorned. Neil has been cheating on his wife with another woman. When the husband of that woman comes to know about it, he abducts his daughter and forces him to do unthinkable things without ever explaining what he has done wrong. In this story of love and betrayal watch as Pierce Brosnan shows how dashing he looks like a villain.
8. The Matador (2005)
One of the rare comedies Pierce Brosnan has been a part of, this is Matador. Julian is a professional assassin on a job in Mexico. There he meets Danny, an innocent and straightforward travelling salesperson. Their meeting starts a chain of events that makes the two men do what they wouldn't have ever dreamed of doing. Their lives change when Julian comes back after six months to collect the favour Danny owes him.
Read More: Halle Berry Movies
7. The Ghost Writer (2010)
A ghostwriter has landed a project to write the memoir of the former Prime minister of UK, Adam Lang. Shrouded in controversies and secrets with international ramifications, Adam Lang's life is not to be fiddled with. Hence, alongwith trying to handle his illicit romance with Lang's wife, the mysterious ghostwriter must find out the reason he was chosen in the first place.
6. Die Another Day (2002)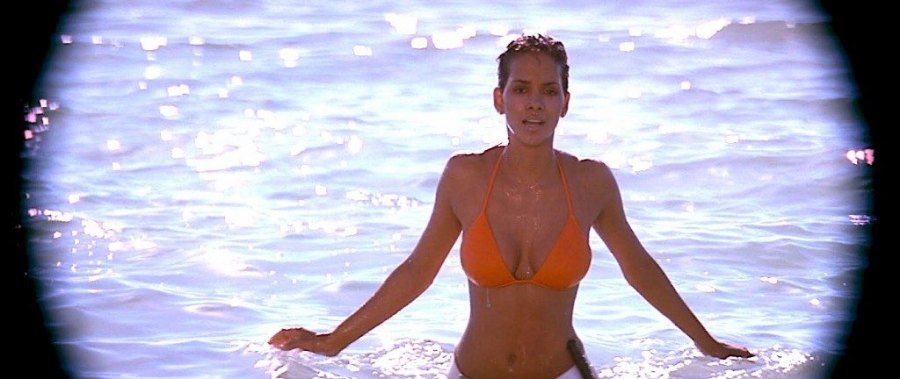 Cancel the murder plans because Bond is not dying today. When 007 is betrayed and captured, MI6 has to release an international terrorist to get him back. Once free, Bond immediately gets back into the field for his last mission. Using his wits and his endearing charm, he must find out who betrayed him while stopping a mad terrorist bent on destroying the Western Hemisphere.
5. Evelyn (2002)
Desmond Doyle's wife has left him alone with their three children. With no job and no means to take care of the children, court orders to place the children in a foster home. Even though Desmond may get his children back if he gets a job, the scenario changes when his daughter Evelyn is abused. Now, Desmond and the people who care for Evelyn must fight to get the children home before they get tainted more.
4. Remember Me (2010)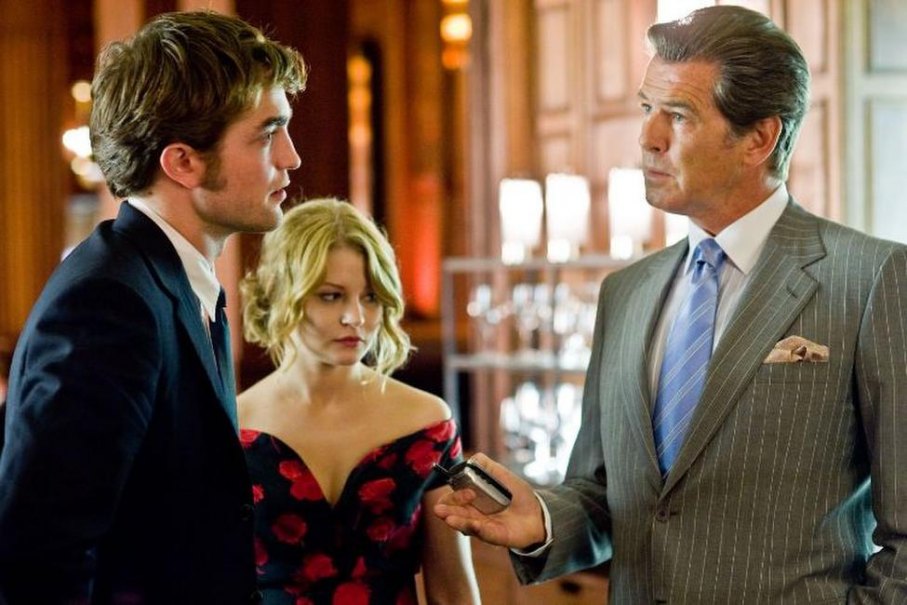 A brilliant story about the effect that 9/11 had on the American lives, this is Remember Me. The movie in a semi-anthology fashion follows the stories of Tyler, an adolescent recovering from his brother's suicide; his businessman father Charles, and Ally. Ally a student at the NYU is trying to forget her mother's murder, and as such falls for Tyler. Tyler is critical of his father's parenting style and is quite protective of his sister Caroline. All of these tragedies and fights culminate into a beautiful yet tragic climax where every stakeholder comes to realise what is essential in their fleeting lives.
3. Tomorrow Never Dies (1997)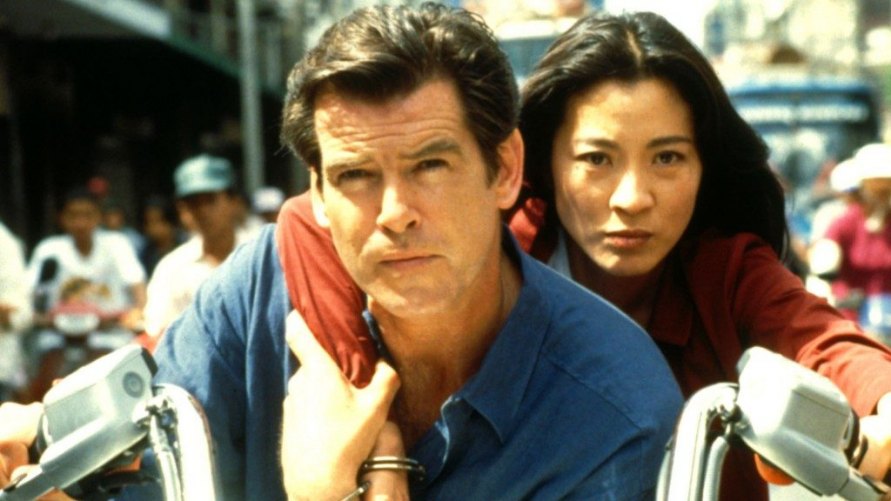 A Media mogul Elliot Carver wants to incite a war between UK and China to establish broadcasting rights for his company all over the world. Talk about the media going crazy. To stop his evil scheme, Bond must take the help of Chinese agent Wai Lin while trying to deal with the fact that his former flame Paris is now Caver's wife. What will happen when love comes in the way of duty?
2. The Thomas Crown Affair (1999)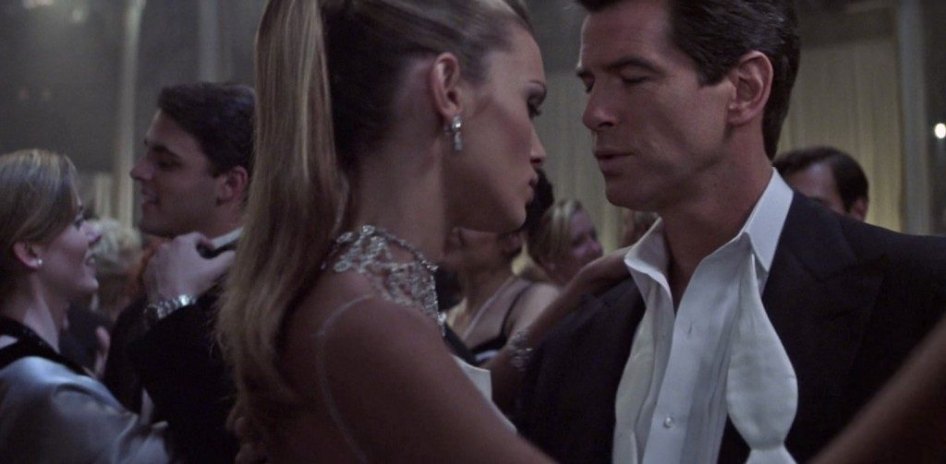 This is one of the best movies I have seen in my short lifetime. Diving deep into the recesses of the human mind, it talks about love, betrayal, mind games, and the lengths to which people go to prove their affection to another. Thomas Crown, a well-known business tycoon, is infact an art thief renowned for his cheeky and ingenious stealing methods. When he gets his hand on a Monet, his life changes as the Insurance agent Catherine Banning walks in. Finding his fiery match in the sexy, smart, and enticing beauty, Crown has to reevaluate his life and play cat and mouse with her to decide whether the love they have concocted is worth the sacrifice.
1. GoldenEye (1995)
A deadly Russian satellite weapons system has gone offline and fallen into the wrong hands. When James Bond comes to know about this, he investigates the matter, only to find out that the man behind it is someone who betrayed him a long time ago. Fighting against his past which seems to have resurrected itself from death and a mad assassin who is famous for her sensuality, Bond has a lot on his plate in this epic film.
Read More: James Bond Movies