A rollercoaster of action and comedy, Netflix's 'The Out-Laws' follows the story of a morally upright bank manager named Owen Browning, who is ready to marry the love of his life. As the wedding week approaches and he finally meets his in-laws, things begin to go haywire. Just days before he can tie the knot with Parker, a bank robbery conducted by notorious robbers propels him to suspect his future in-law's involvement in the heist. Helmed by Tyler Spindel, the dubious plot flawlessly unravels in a comedic storyline.
The star-studded cast features Adam DeVine, Nina Dobrev, Ellen Barkin, Pierce Brosnan, Michael Rooker, and Poorna Jagannathan. As the story progresses, the prim and proper manager finds himself at the epicentre of crime, action and endless comedy. So, if the raucous premise entertained you just as much, here is a list of similar movies. You can watch several of these movies, like 'The Out-Laws' on Netflix, Hulu, or Amazon Prime.
8. The In-Laws (2003)
Like the unbeknownst young couple in 'The Out-Laws,' this movie follows the story of Melissa and Mark, a young couple preparing for their upcoming nuptials. However, when the bride's father uncovers the true identity of his future son-in-law's father, a number of hilarious situations follow. With action, comedy and covert operations, this wacky take on in-law drama stars Lindsay Sloane, Ryan Reynolds, Michael Douglas and Albert Brooks. So, if you enjoyed the odd dynamics of a family in 'The Out-Laws,' then this will be the perfect movie to watch next.
7. Tower Heist (2011)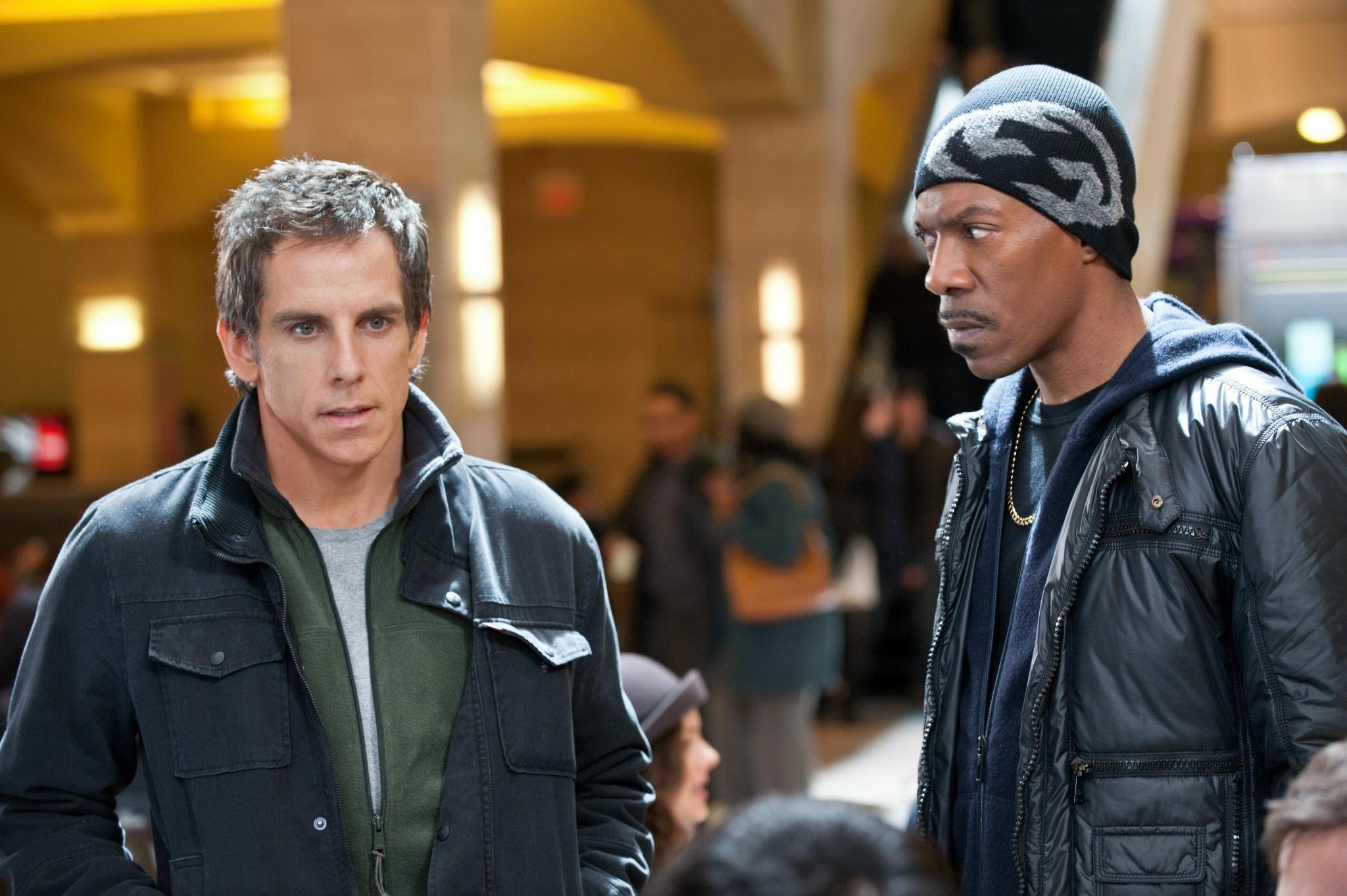 For years, Josh Kovaks has been managing one of the most luxurious residences in New York City. However, when a resident steals more than $2 billion from his investors, Josh and his co-workers become compelled to take action as people who have also lost their money. Featuring Ben Stiller, Alan Alda and Eddie Murphy, 'Tower Heist' by director Brett Ratner also follows an amusing series of events when an honest individual decides to break the rules. So, if you enjoyed Owen's prim-turned-reckless attitude in 'The Out-Laws,' then you'll find this story of a man going off the rails equally entertaining.
6. Meet the Parents (2000)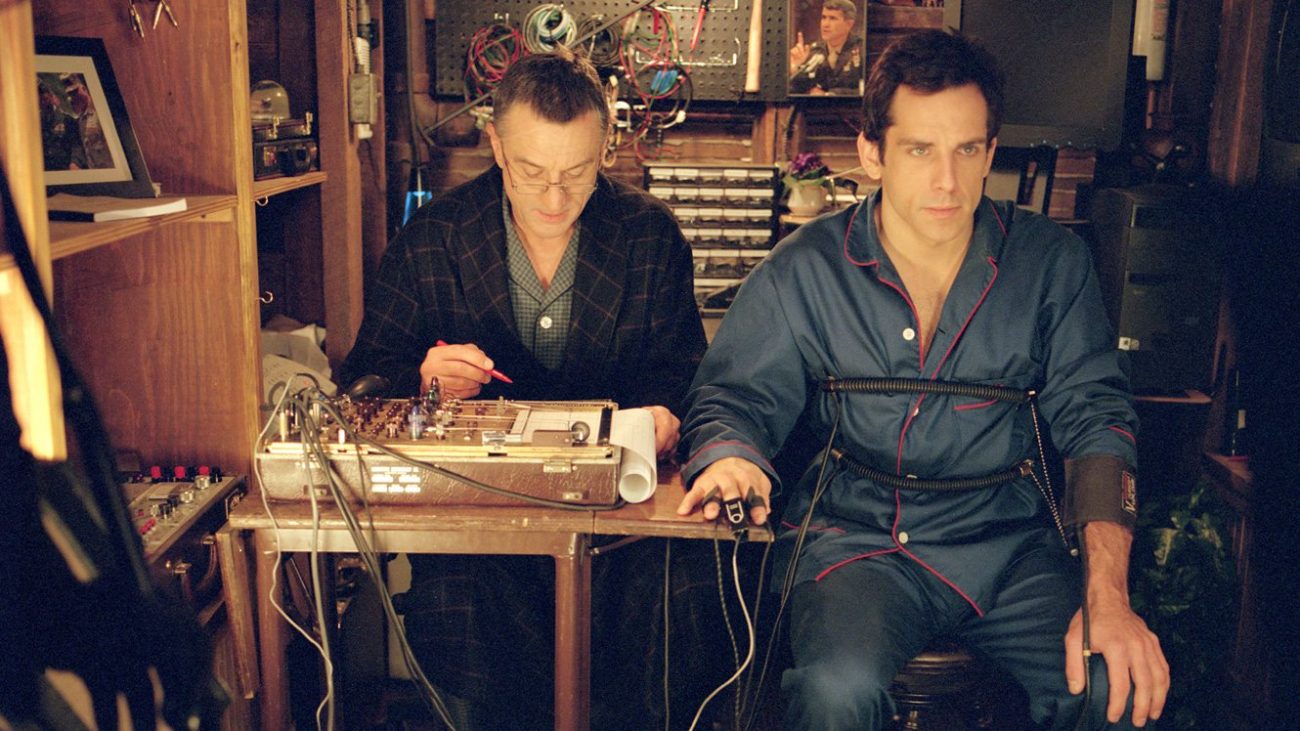 This comedy revolves around Gaylord "Greg" Focker, a nurse practician who wants to propose to his girlfriend Pam Byrnes on a weekend getaway to her house. However, upon arriving at the house of his prospective in-laws, the hapless nurse incurs the wrath of Pam's father, an ex-CIA agent. With Ben Stiller, Robert De Niro, Teri Polo, Owen Wilson and Blythe Danner, 'Meet the Parents' also chronicles the devastating chaos when a straight-laced simpleton is met with gruelling in-laws. So, if you enjoyed the complexities of romance and family in 'The Out-Laws,' then you'll find this reverie of life and comedy equally intriguing.
5. Three Fugitives (1989)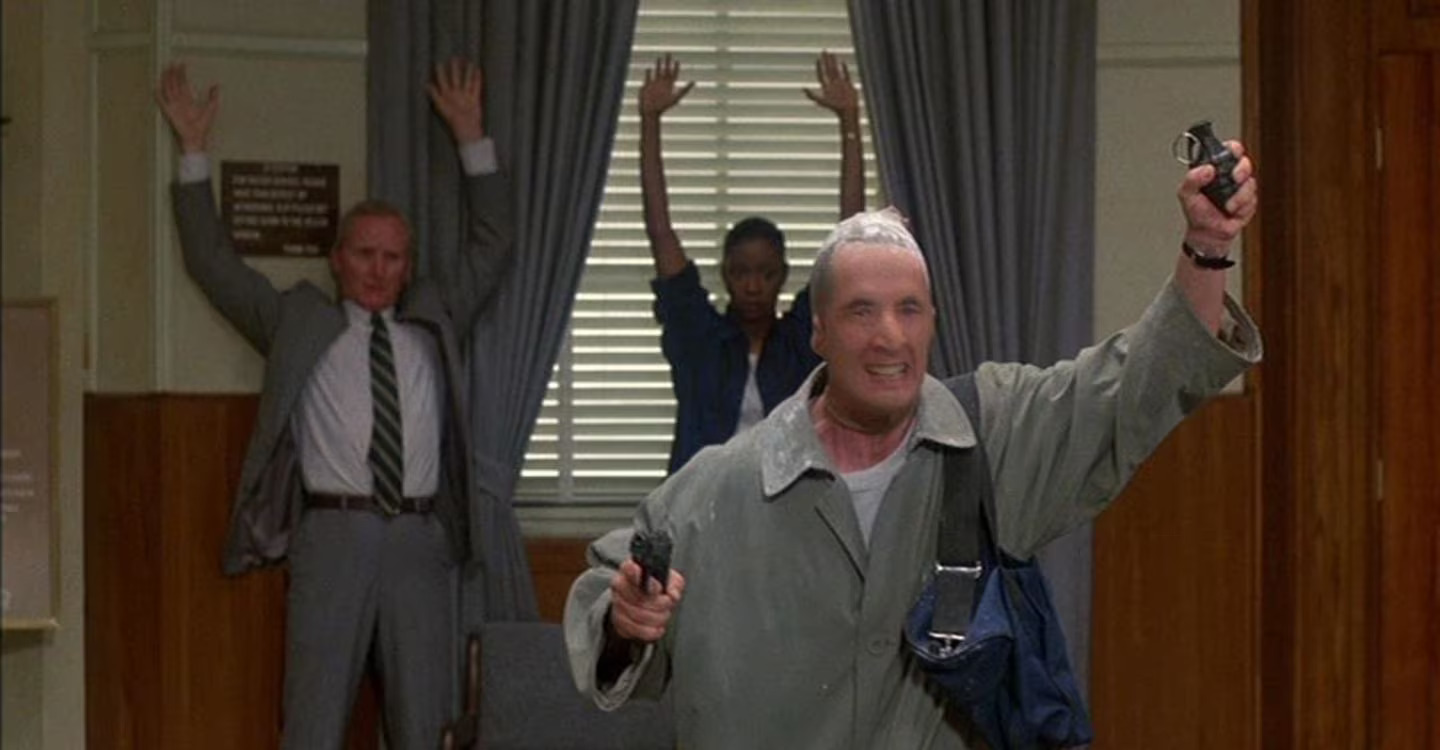 This tale of an unexpected bank robbery revolves around Lucas, Ned and Meg. After serving time in prison, former bank robber Lucas has decided to let go of his unlawful ways. However, when an inexperienced bank robber decides to hold Lucas and his mute daughter hostage, things take an unexpected turn. Starring Steve Martin, Martin Short and Sarah Rowland Doroff, 'Three Fugitives' also features an eccentric comedy with unlikely partnerships. So, if you enjoyed Owen partnering up with his in-laws to commit a bewildering crime, then you'll find this accidental partnership equally interesting.
4. Father of the Bride (1991)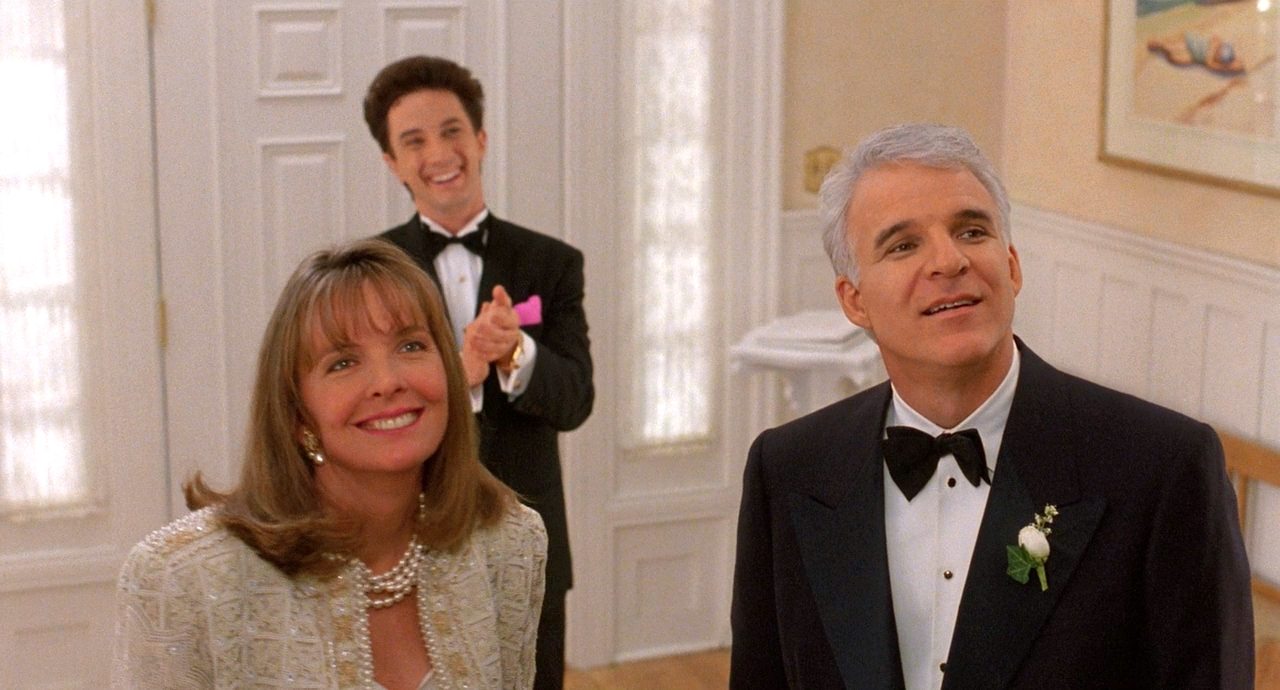 An unrelenting father who deems his daughter's fiance unworthy, this comedy features the same exclamatory encounter between the groom and in-laws. After learning that his abroad-return daughter is engaged, George Banks finds his whole world going wayward. As he tries to make sense of the wedding preparations and deal with the flamboyance and pratfalls of the people involved, a number of humorous situation follows. The cast features Steve Martin, Diane Keaton, Martin Short, Kimberly Williams-Paisley, Kieran Culkin and Eugene Levy. So, if the parental piety and love in 'The Out-Laws' moved you, then you'll find Charles Shyer's opus equally enthralling.
3. Quick Change (1990)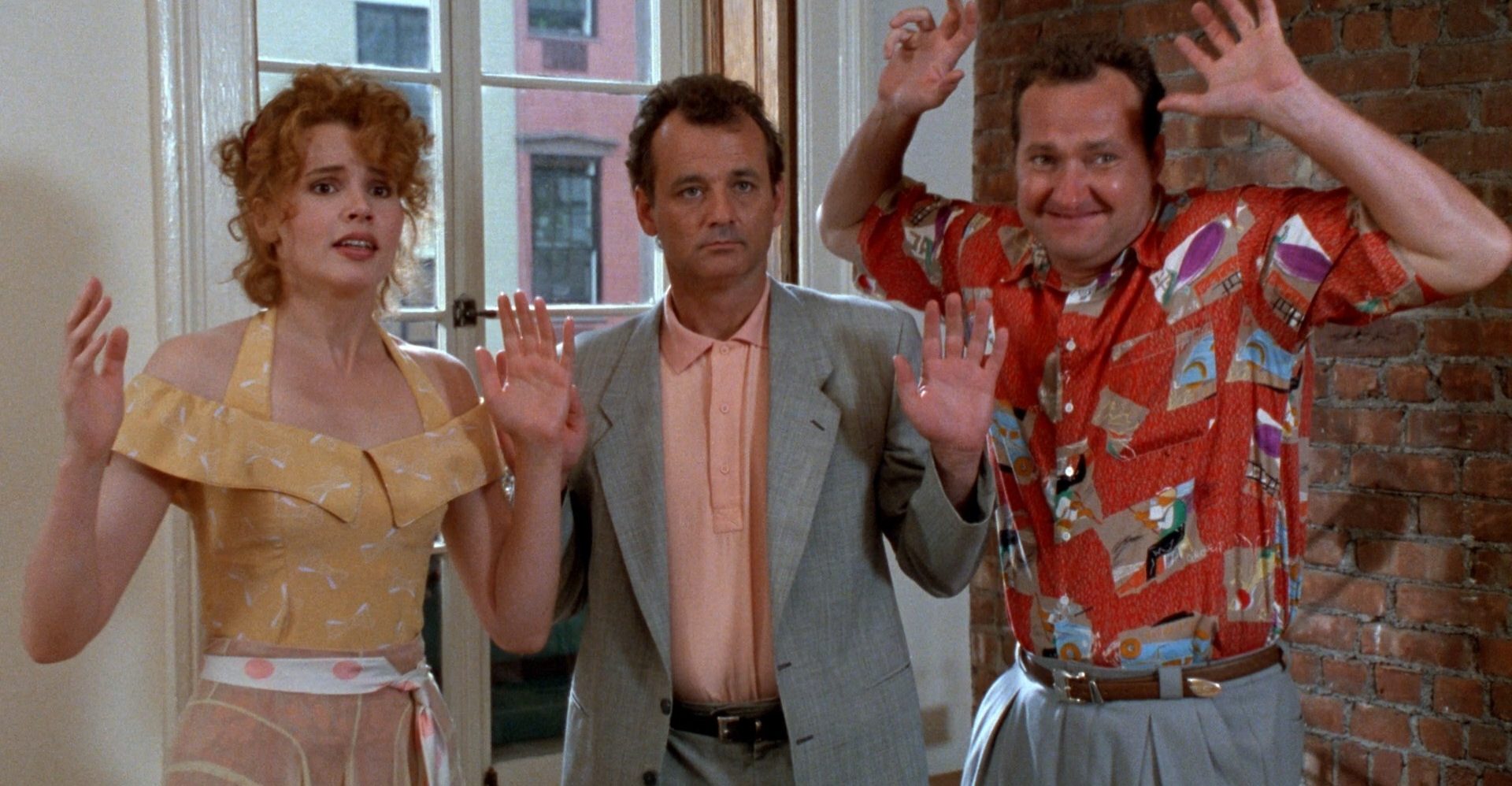 With Bill Murray, Geena Davis, Randy Quaid and Jason Robards, 'Quick Change' follows the story of a New York City planner who has had enough of the dishonesty and corruption in the city. In a feat to seek revenge, he concocts a daring scheme along with his gang. Deciding to rob a bank with his friends, the group conducts the insurmountable task of robbing a bank. However, more difficulties loom ahead for the group, who cannot seem to leave the city after the robbery.
A series of mayhem and chaos, 'Quick Change' also follows a catastrophic comedy where a bank robbery leads to a number of hilariously unlucky situations. So, if you enjoyed the amusing and affable premise of 'The Out-Laws,' then you'll find this movie just as funny.
2. Mickey Blue Eyes (1999)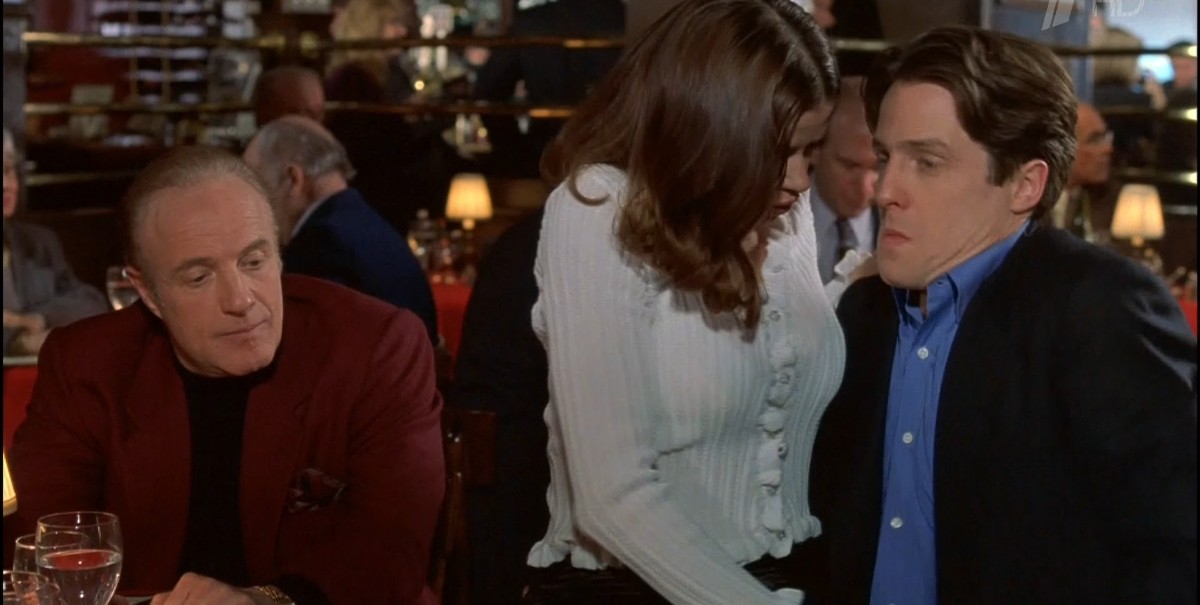 Smitten with his girlfriend Gina, art dealer Michael decides to pop the ultimate question to his lady love. However, upon proposing, Gina divulges that her entire family is involved with the mafia, because of which they cannot tie the knot. Still, for the besotted Michael, the impediment seems minuscule. So, he decides to meet the mob boss and Gina's father in order to seek his blessings. The movie is directed by Kelly Makin and features Hugh Grant, Tony Sirico, John Ventimiglia, and Aida Turturro. Just like Owen's undeterred resolve to seek the approval of his future in-laws, 'Mickey Blue Eyes,' also follows a screwball comedy where crime and incongruent situations coalesce.
1. Going in Style (2017)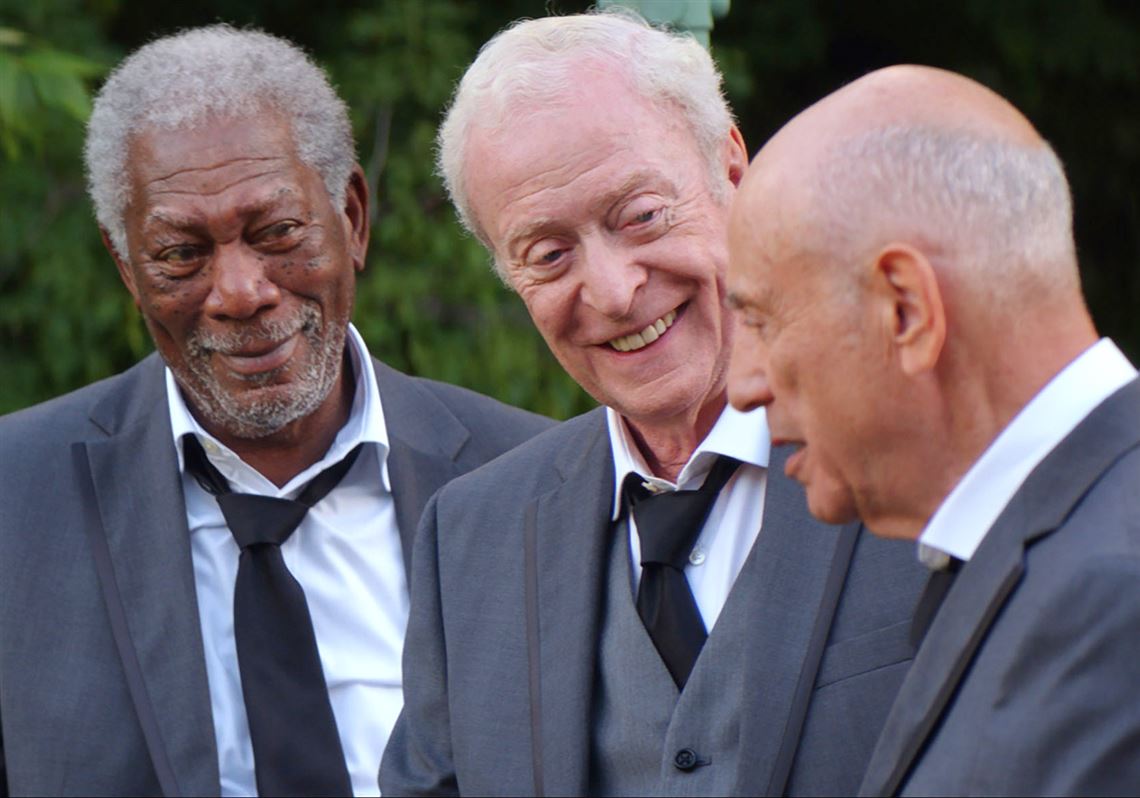 This daring adventure features a trio on the brink of financial ruin. The story revolves around lifelong buddies Willie, Joe and Albert, whose pension fund is emptied due to a corporate casualty. As such, to wade off the financial ruin that looms menacingly, the trio decide to buck retirement and pull a bank robbery. As they embark on the adventure of their lifetime and decide to rob the very bank that absconded their money, a number of hilarious situations follow. With a carcade of talent, the movie includes performances by Morgan Freeman, Michael Caine, Alan Arkin, and others. Much like Owen's in-laws, who conduct bank robberies well into their retirement, 'Going in Style' also features a comical ride that dives into economic worries and several other themes.
Read More: Best Heist Movies